Looking for a quick project you can finish in just one weekend? Sew a wallet! There are so many wallet patterns to choose from, from simple to complex. Plus, they can be thoughtful handmade gifts — or you can sew one for yourself and admire your handiwork every day!
To make a wallet, you will need easy-to-find notions you probably already have on hand, small cuts of your (perhaps hoarded!) fabric scraps and a few hours of time.
Sew your perfect wallet with one of these 10 quick wallet patterns!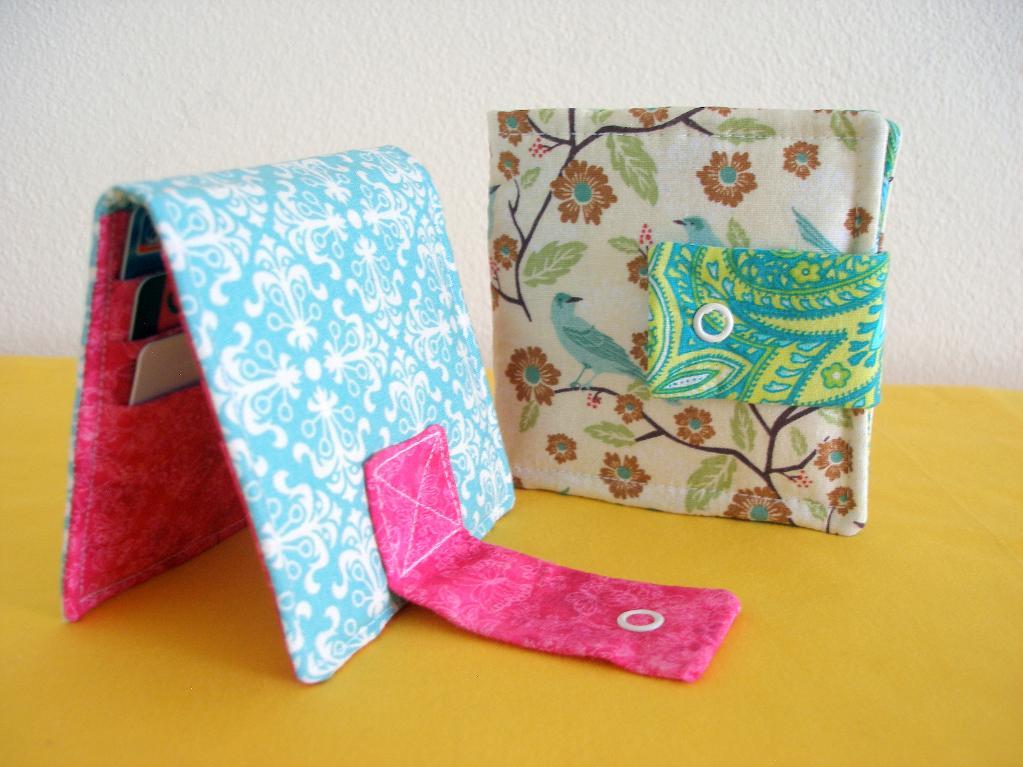 Photo via So Sew Easy
1. Super Simple Wallet
This wallet is as it says — super simple! You can finish it and be heading out the door in just a couple of hours. Especially beginner friendly, it will organize six of your most important cards.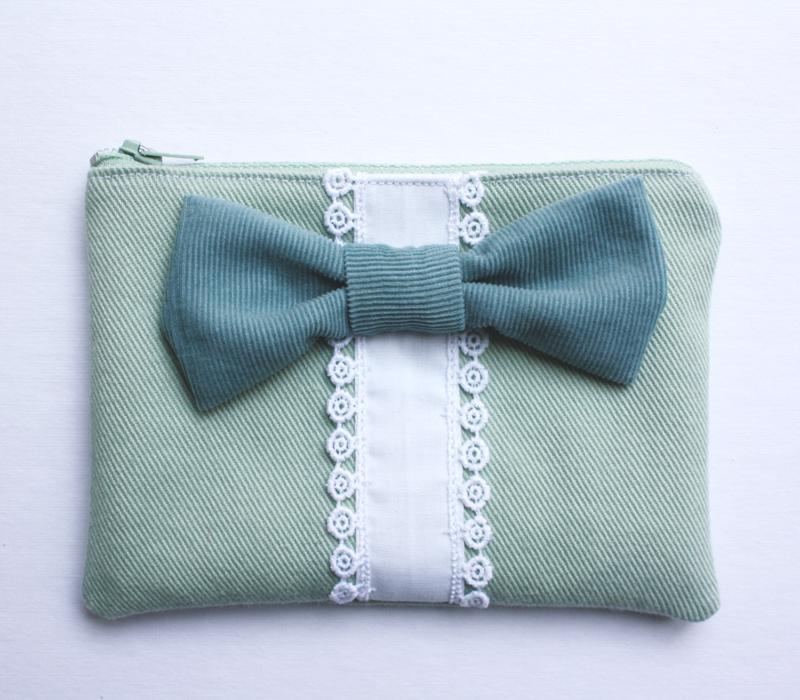 Photo via Michael Ann Made 
2. Big Bow Zipper Wallet
Here's a FREE wallet pattern that is easy to customize! Use lace scraps and embellishments to make your own unique zipper pouch. Collect some cash and a few cards and you are on your way.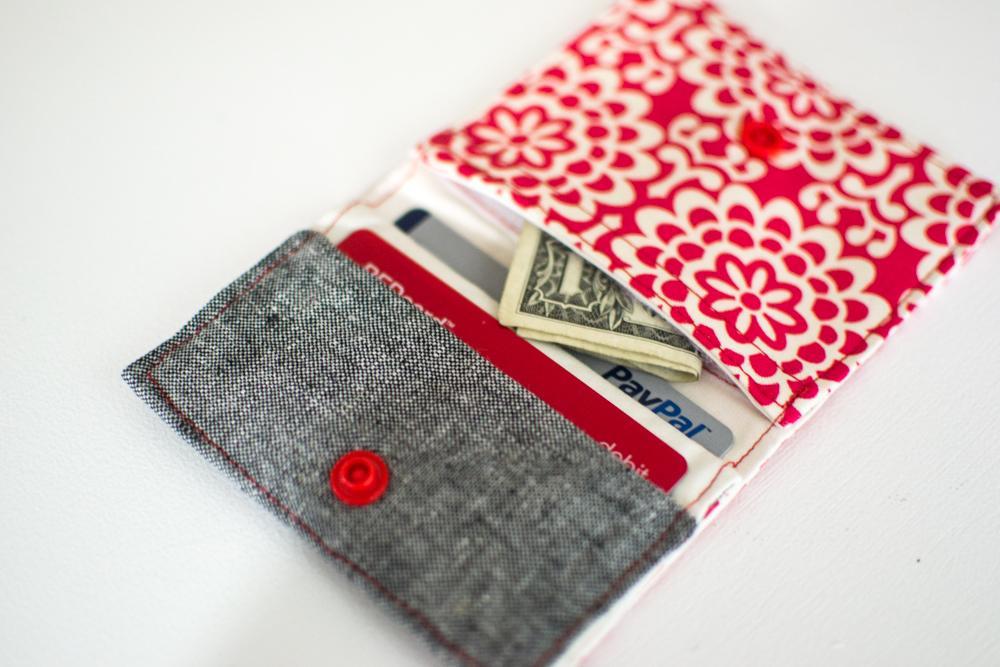 Photo via SewCanShe
3. Fold and Stitch Wallet
This simple FREE wallet pattern can be closed with velcro or snaps and sews up in a breeze. Great to throw in your purse — or make one as a gift for your favorite little girl or boy.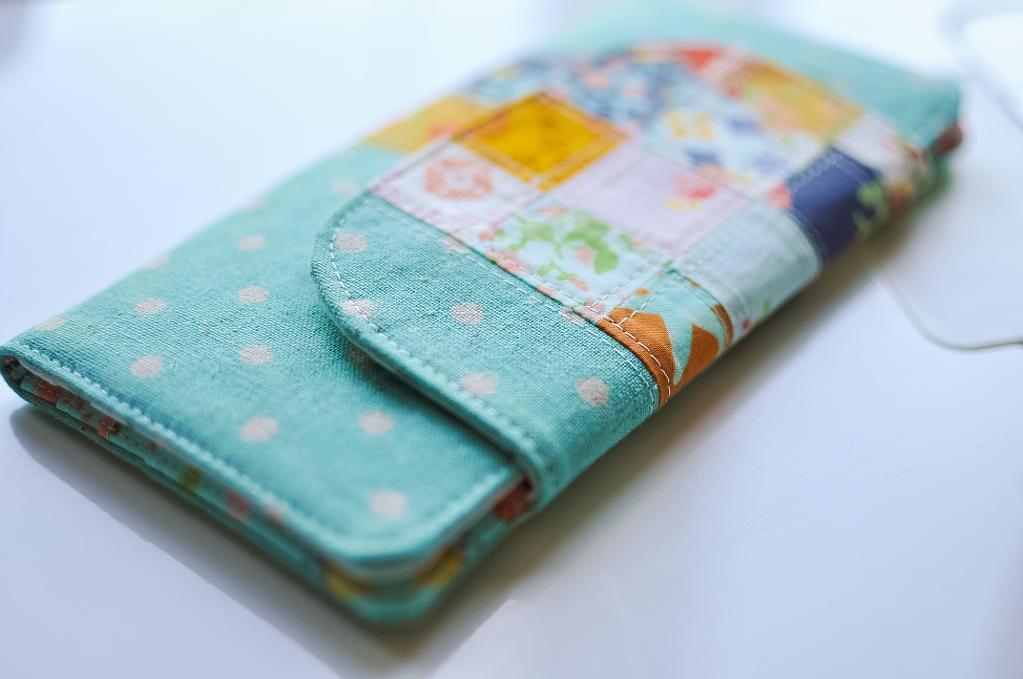 Photo via Carla's Creations
4. Slimline Wallet
If space is important, this wallet is for you. With lots of card slots and a zippered pocket, it will hold everything you need. Plus, its slim design fits into the smallest clutch so you can take it wherever you need to go.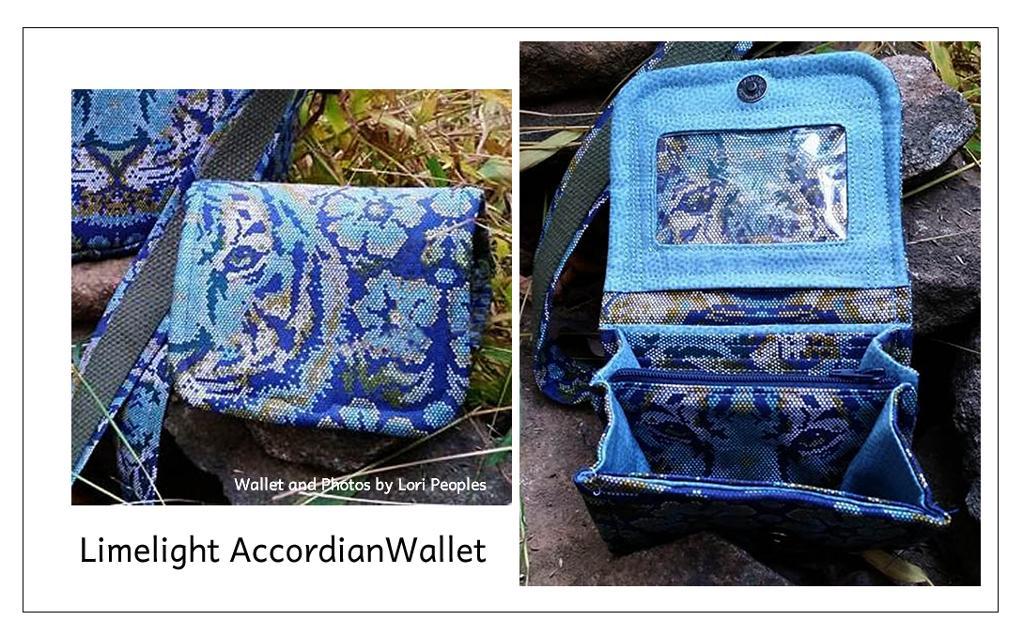 Photo via RLR Creations
5. Limelight Accordion Wallet
Create a small accordion-style wallet that comes complete with a clear pocket for your ID and a zippered coin purse! Great for carrying "just the necessities."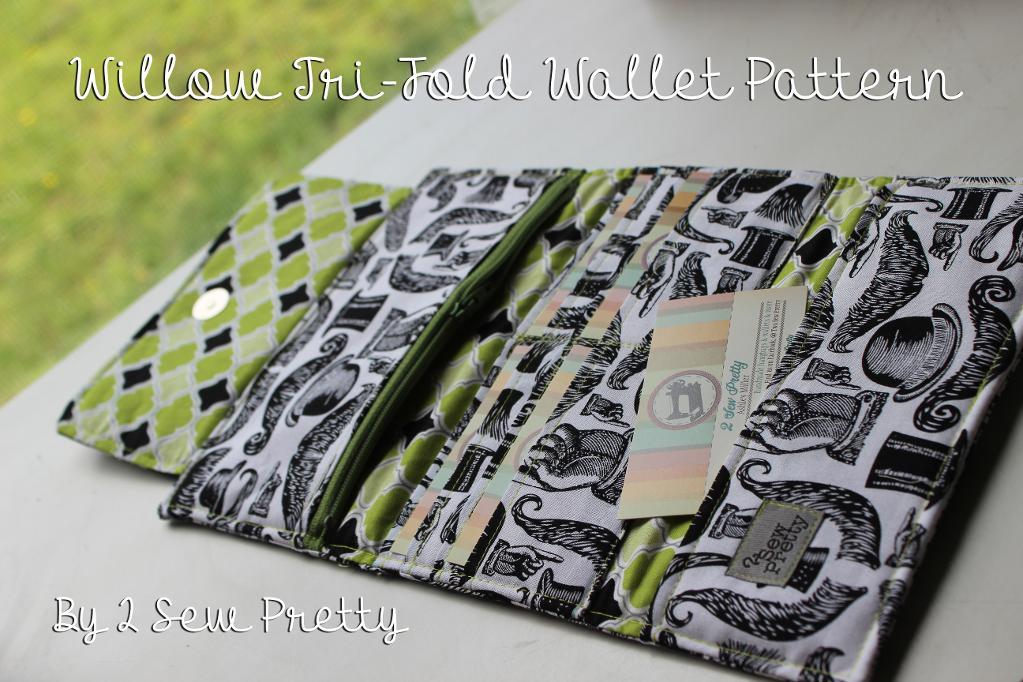 Photo via 2 Sew Pretty
6. Willow Tri-Fold Wallet
This tri-fold wallet is easy to customize with large fabric scraps. Three slip pockets, a zippered area and six card slots help this wallet hold everything you need!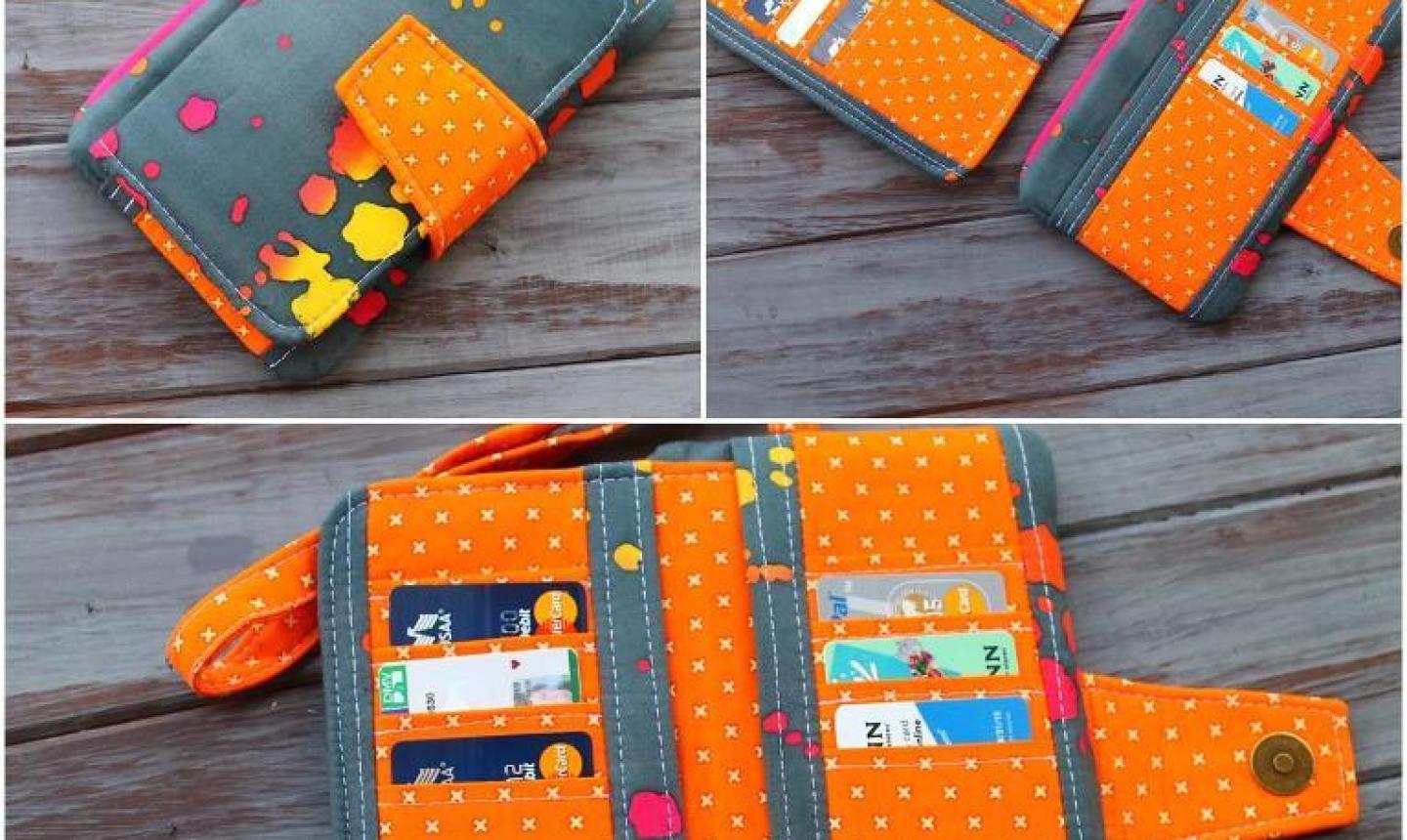 Photo via Swoon Patterns
7. Pearl Wallet Clutch
The Pearl has you covered! It sews up easily with a zipper pocket to hold your phone and a detachable bi-fold compartment for cards. Plus it has a cute wrist strap, so you can use it as a purse!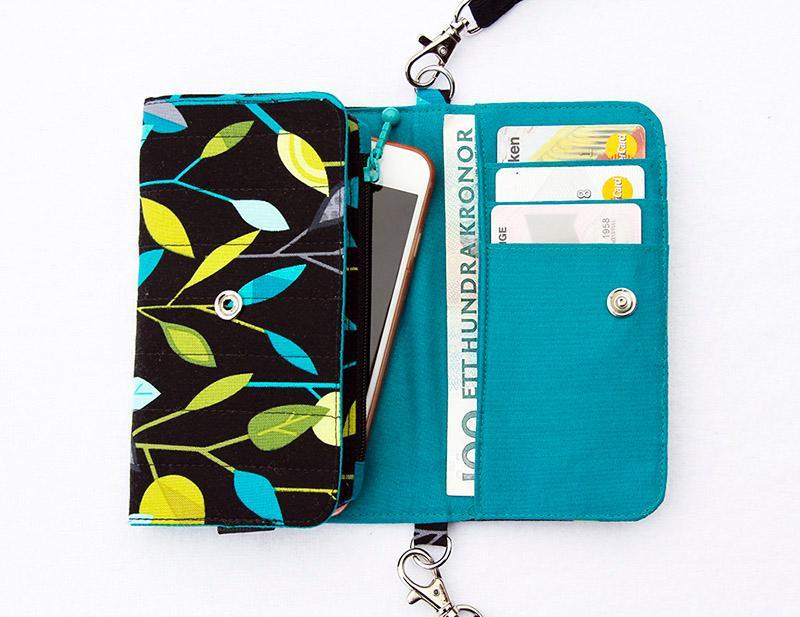 Photo via Pink Pony Designs
8. Bring the Basics Bag – Cellphone Wallet
This tri-fold bag wallet has it all — and you can carry it with the detachable purse strap. This wallet will hold two slim cell phones, multiple cards and it even has a zippered pocket for coins and keys.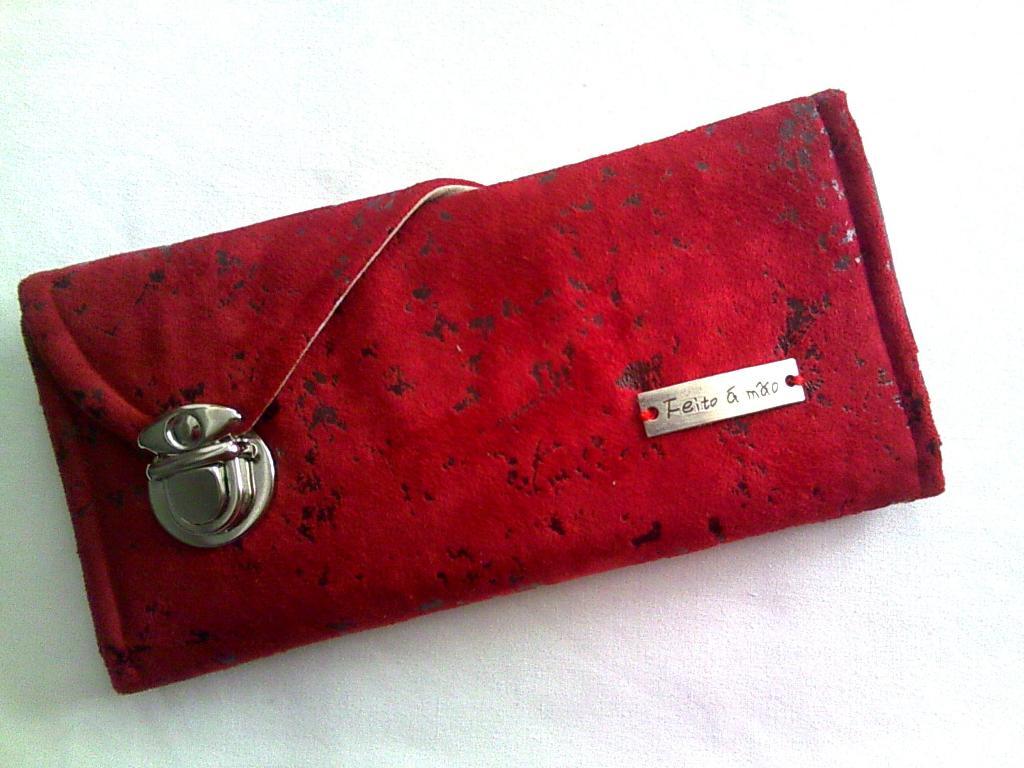 Photo via Teresa Lucio
9. Cell & Card Wallet
Get this FREE pattern and sew up a unique shaped wallet made especially for holding your cell phone. Inside find a phone pocket, zipper pocket and multiple card slots. Everything you need in one place!
Photo via ChrisW Designs
10. Pick a Pocket Wallet
This wallet lives up to its name by having the most pockets to help organize your purse! It has card slots, multiple zipper pockets for change or a cell phone, plus a clear ID/photo slot. You can follow View A or B to create your perfect wallet — all held in with a tab to keep everything safe.