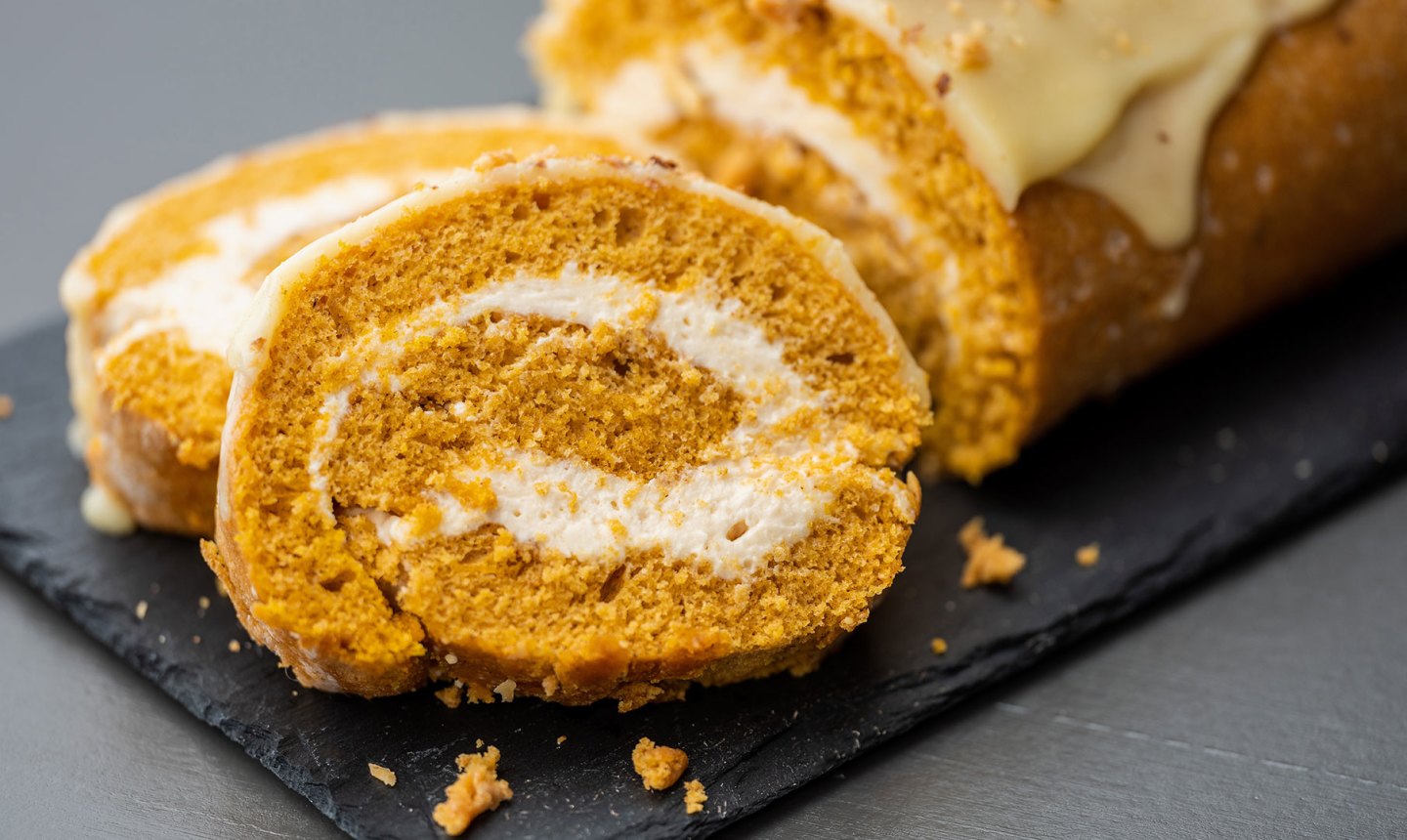 When you think about fall desserts, one flavor always comes to mind: pumpkin. And with so many ways to indulge, there's no better time to try out a new recipe. Add these to your holiday menu or make 'em on a random weekend — either way, you'll be set to enjoy the season's best offerings.
1. Pumpkin Spice Loaves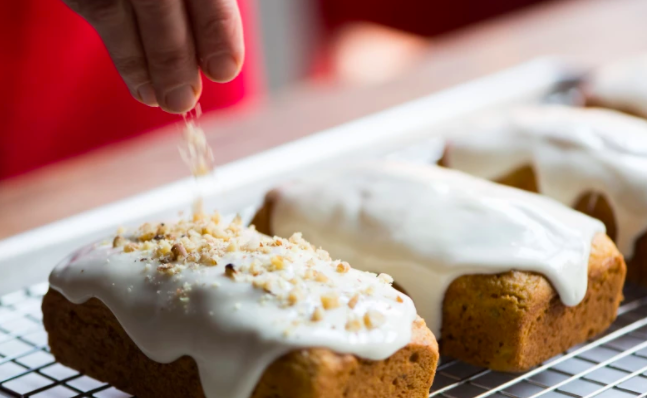 These loaves are delicious on their own, but when topped with a bourbon cream cheese glaze they're totally irresistible. You can make a traditional 9″ x 5″ version, or make 'em mini so there's no reason to share.
MAKE IT
2. Pumpkin Spice Roll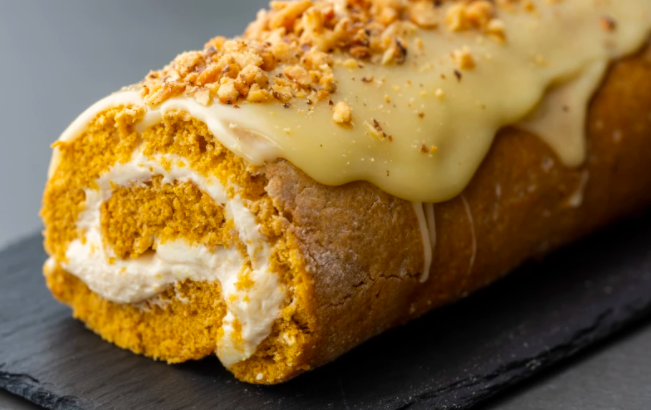 A pumpkin spice cake rolled with honey cream cheese filling — sold! This recipe serves a whole crowd, so it's perfect as a holiday dessert and easily customizable for the whole gang.
MAKE IT
3. Pumpkin Chocolate Chip Bread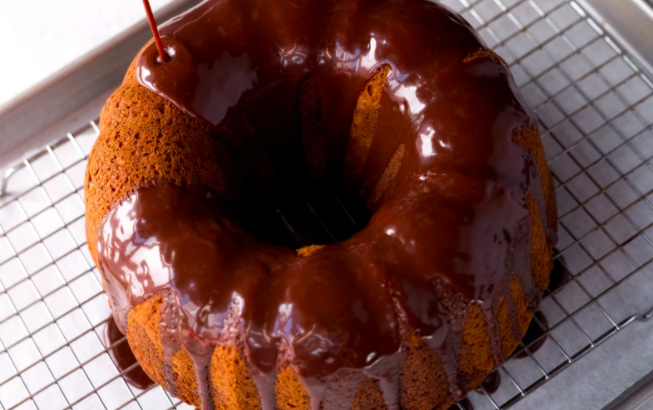 Combining pumpkin with chocolate is a match made in dessert heaven, especially when you have picture-perfect swirls to photograph before digging in. Send it over the top with a chocolate glaze drizzle that'll make each bite achingly sweet.
MAKE IT
4. Pumpkin Spice Donut Holes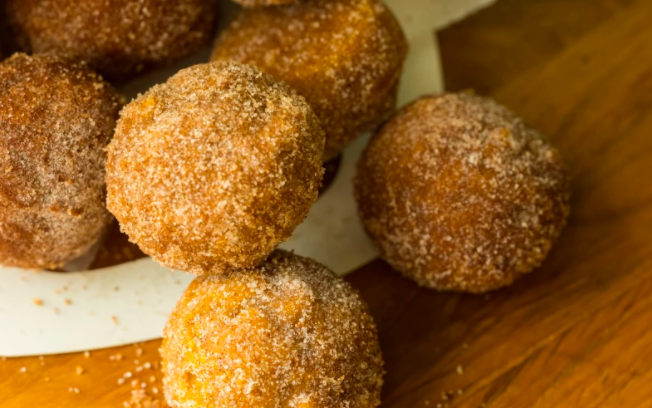 This dessert can only be described as a pumpkin bread-donut hybrid. Make 'em in a mini muffin tin, then roll 'em in melted butter and cinnamon sugar. That's it! (And yes, you should totally dig in for breakfast.)
MAKE IT
5. Pumpkin Alfredo Pasta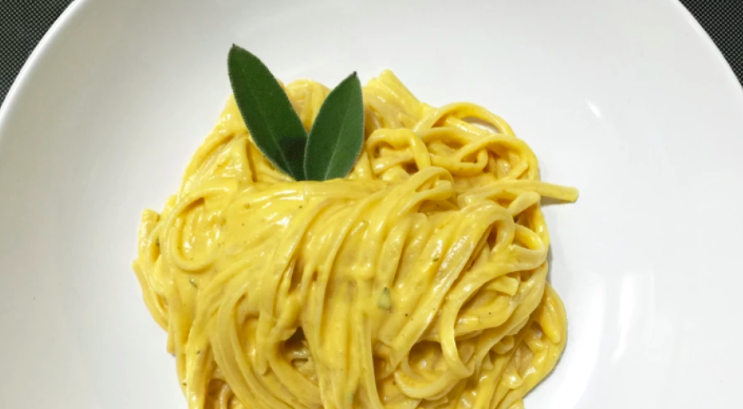 Two words: Pumpkin. Pasta. This recipe shows off the gourd's savory side with a delicious alfredo-esque sauce made from pumpkin purée and heavy cream that, trust us, is not something you ever want to resist.
MAKE IT
6. Pumpkin Spice Buttercream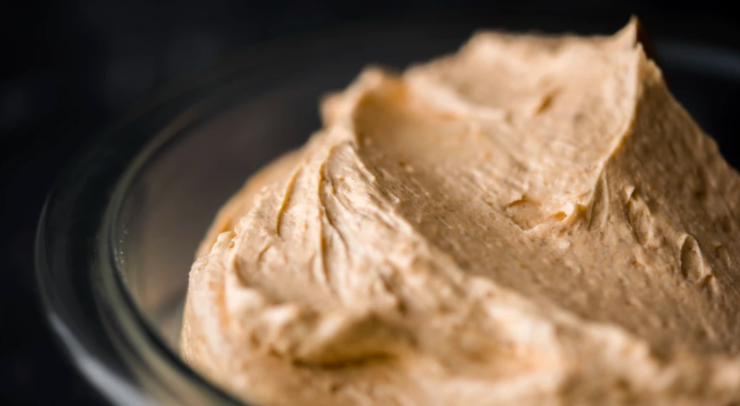 Give any cake (or cupcake!) some seasonal flair with a simple pumpkin spice buttercream. Major props if you have enough restraint to not eat it by the spoonful.
MAKE IT
7. Pumpkin Pie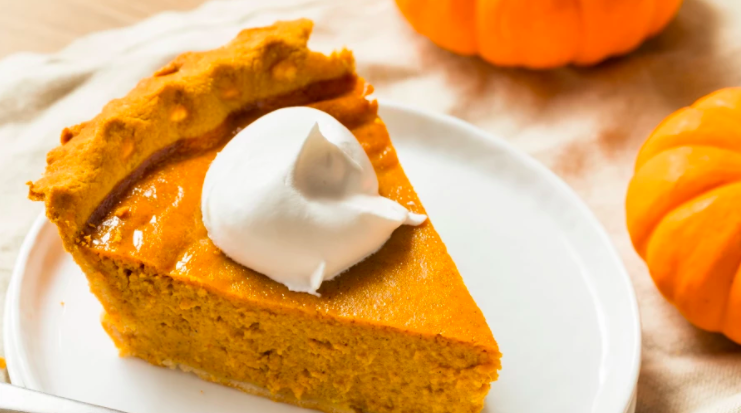 Ah, a classic. No Thanksgiving dinner is complete without this on the dessert table , and luckily you have two recipes to choose from.
MAKE IT
8. Low-Fat Pumpkin Bread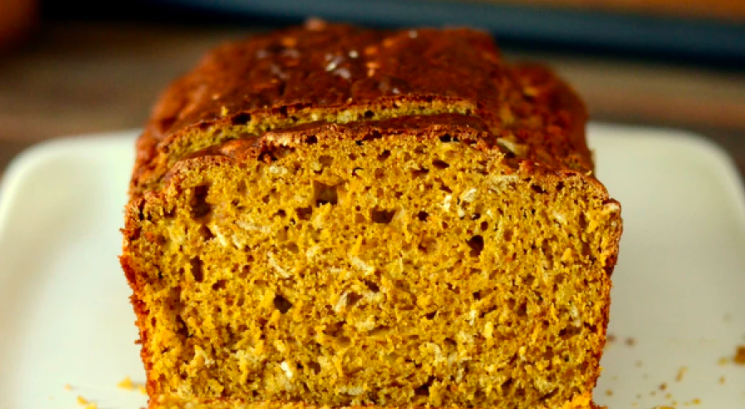 Ditch the added oil and butter and make a healthy(ish) pumpkin bread. Whether you're enjoying it for breakfast or dessert, this tasty recipe is easy to whip up any night of the week.
MAKE IT
9. Chocolate Pumpkin Pie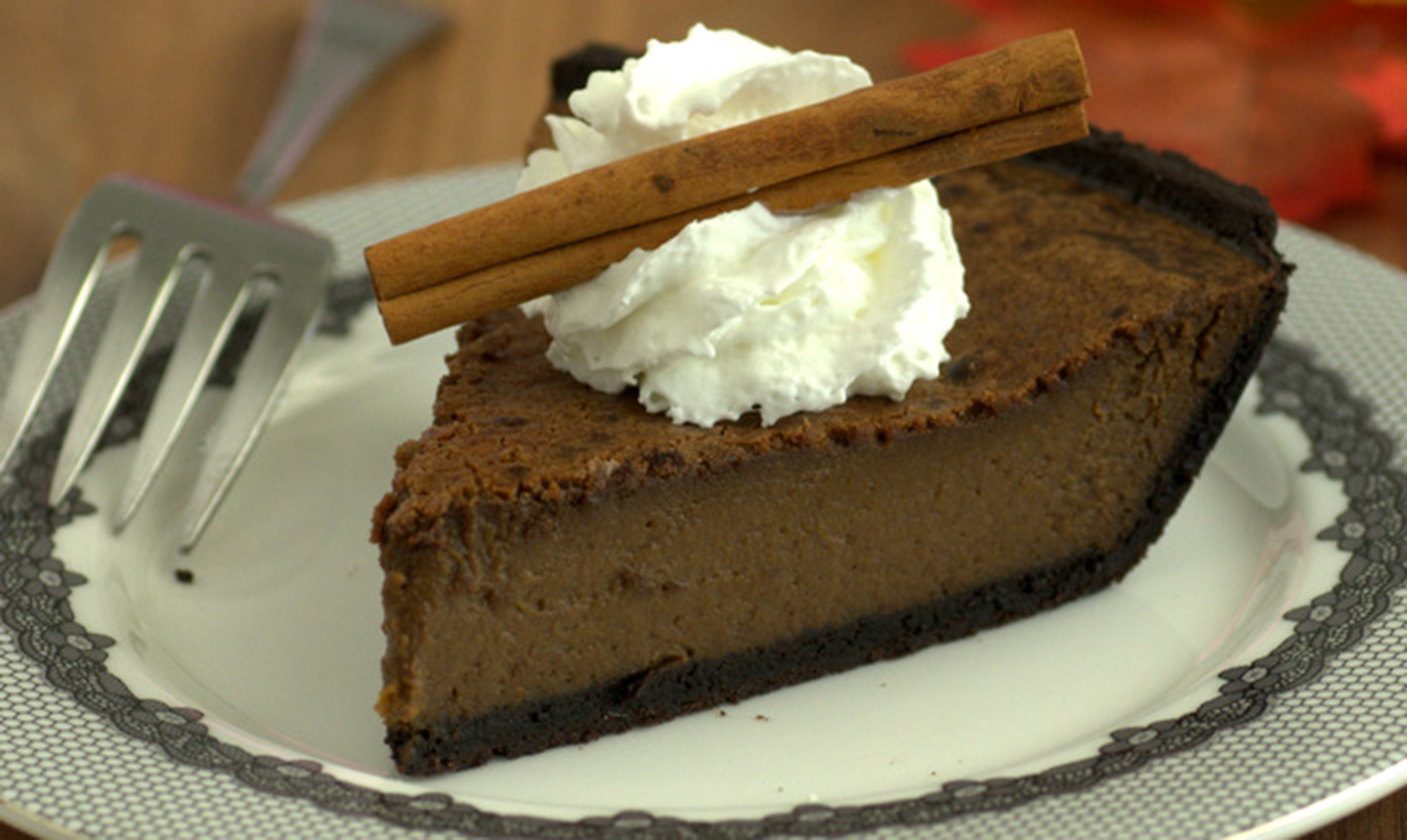 Hey chocoholics, this one's for you. Between the semisweet chocolate, cocoa powder and chocolate wafer crust, your sweet tooth is guaranteed to feel seasonally satisfied.
MAKE IT
10. Lighter Pumpkin Pie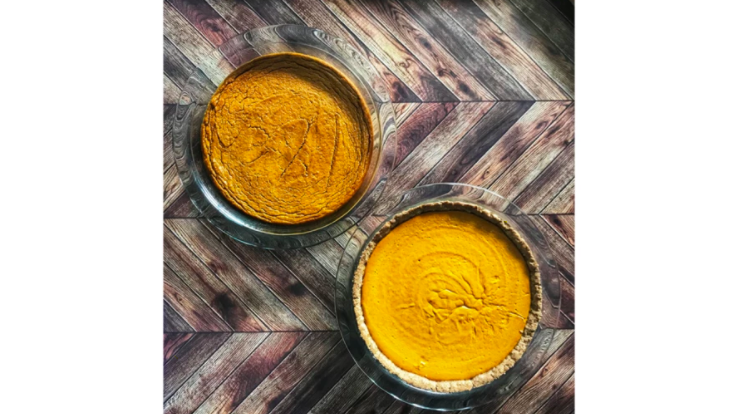 You know that after-feast bellyache that's all too common post-Thanksgiving? Avoid making it worse — yet still enjoy a delicious dessert — with these lighter versions of a classic pumpkin pie.
MAKE IT
11. Pumpkin Popcorn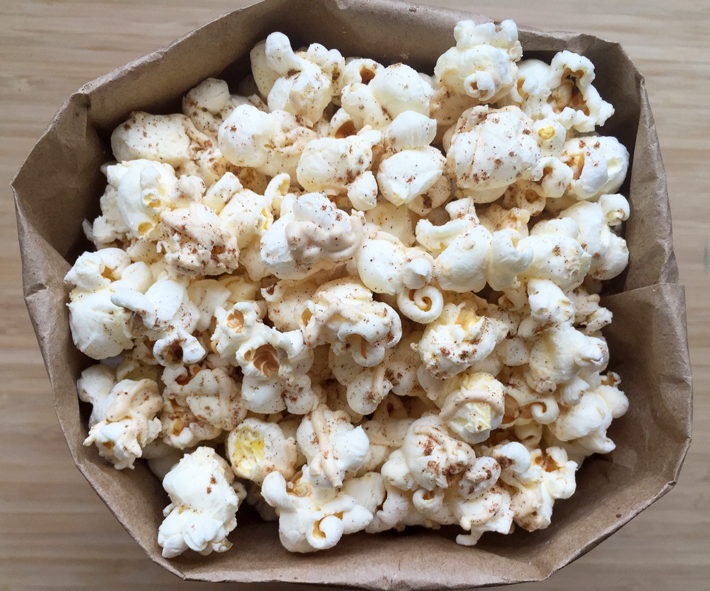 Say hello to the perfect snack for cozy movie nights. Simply mix melted white chocolate with pumpkin purée, drizzle it over freshly popped popcorn and sprinkle with a pumpkin spice blend. Y-U-M.
MAKE IT
12. No-Crust Pumpkin Pie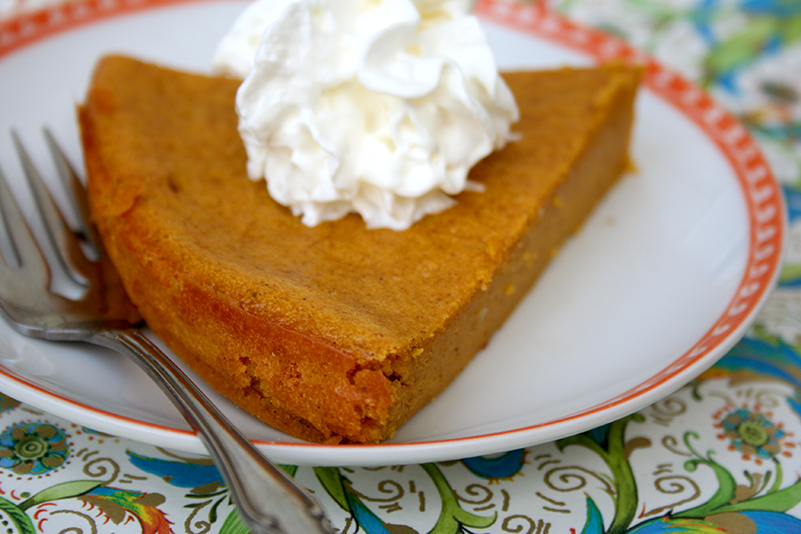 Crust-lovers, keep scrolling — this pie is all about that filling. The recipe contains more flour and baking powder than traditional pumpkin pie, which forms a natural crusted edge around the dessert.
MAKE IT
13. Pumpkin Crème Brûlée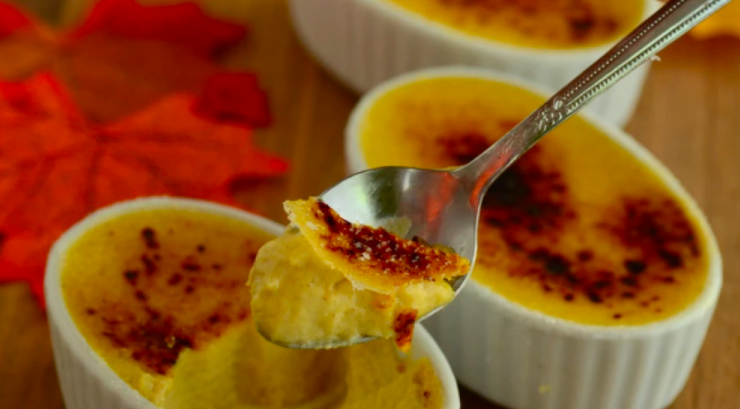 Meet the recipe that takes pumpkin pie and turns it fancy. This autumnal twist on the French favorite is so smooth and silky, it's worth the extra equipment you'll need to make it.
MAKE IT
14. Cranberry Pumpkin Rolls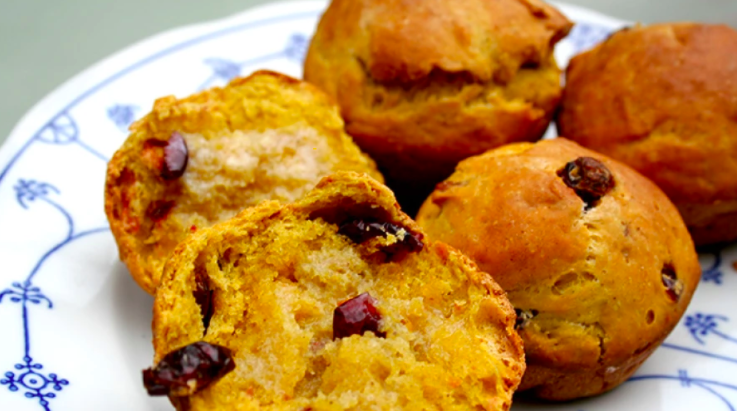 These rolls have everything — they're bringing the fall pumpkin flavor, they've got sweet bites of cranberry and they look gorgeous on your plate.
MAKE IT
15. Pumpkin Pecan Bread Pudding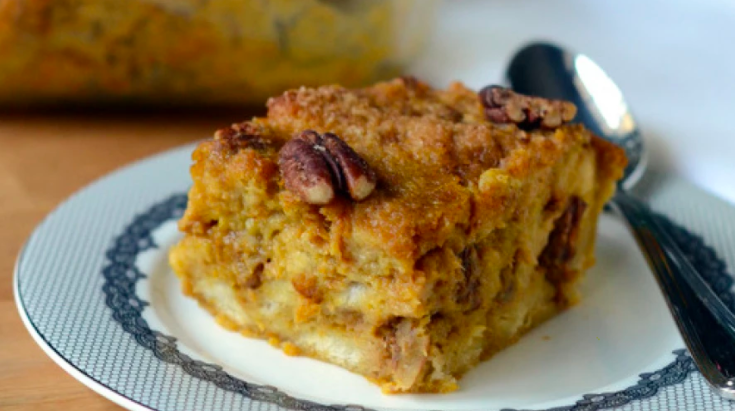 Just when you thought bread pudding couldn't get any better, you add a seasonal twist. Between the pumpkin purée, pumpkin pie spice and crunchy chopped pecans, this recipe is nothing but a *chef's kiss*.

MAKE IT
16. Pumpkin Pie Bars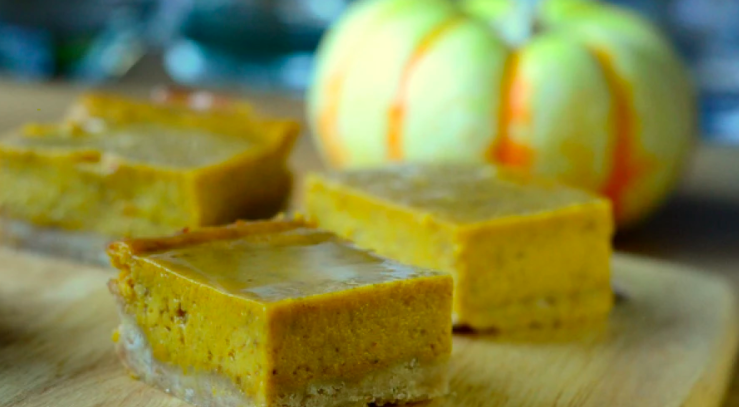 With all the flavor of a pumpkin pie and none of the mess, these bars are a win-win. They're so shareable they'll disappear from your serving platter, so be sure to grab one (or three) ASAP.
MAKE IT
17. Pumpkin Pie Croissants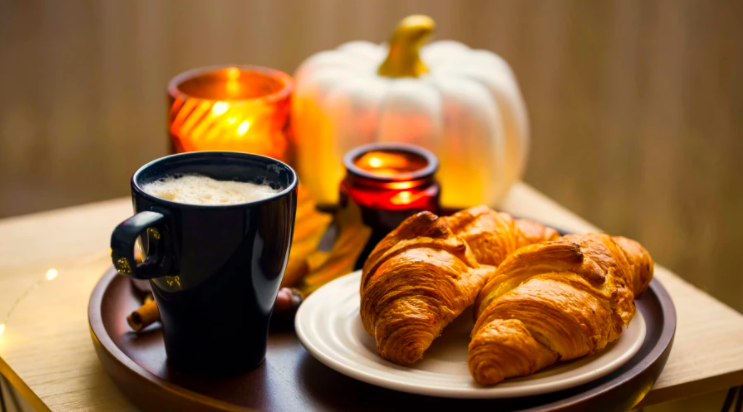 These might look like ordinary croissants, but they're filled with a surprise pumpkin filling. Bonus: they're crazy easy to make and pair wonderfully with your morning cup of coffee.
MAKE IT
18. Pumpkin Curd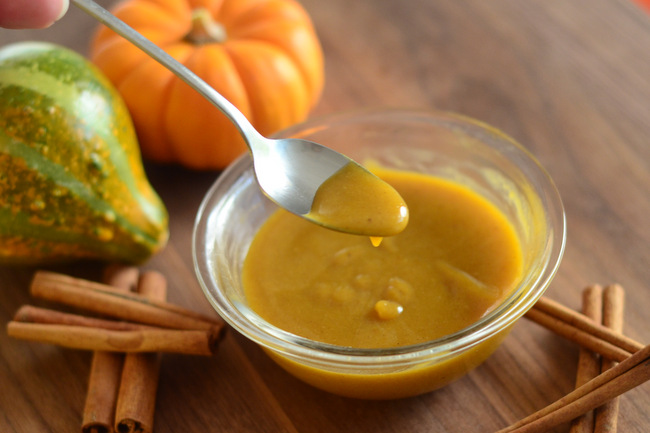 This sweet-and-spicy treat is smoother and lighter than pumpkin purée, but doesn't skimp on any flavor. Plus, you can enjoy it with any of your favorite sweets — ice cream, biscuits, scones, you name it!
MAKE IT
19. Pumpkin Spice Cookie Cake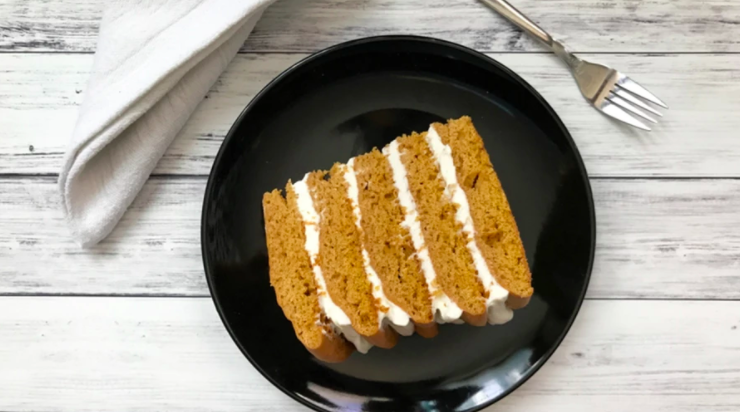 Is it a cookie or a cake? Answer: both! These oversized pumpkin spice cookies are stacked on top of each other and filled with layers of cream cheese frosting to create a mouthwatering dessert.
MAKE IT
20. Pumpkin Spice Latte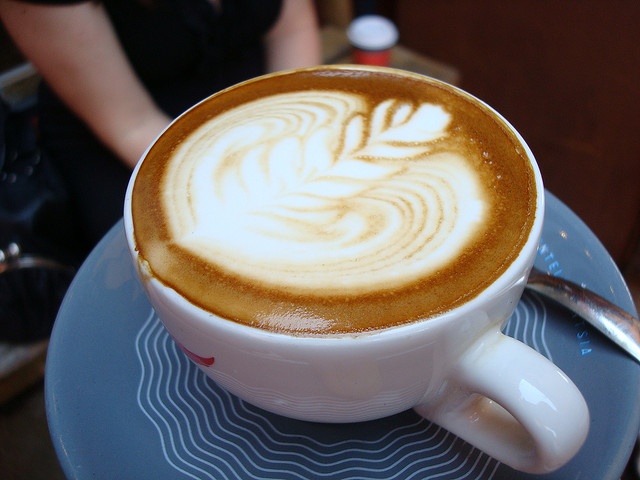 Skip the long lines and save money by DIYing a beloved PSL in your own kitchen. Bonus: you don't need any fancy coffee equipment to keep your mug filled!
MAKE IT