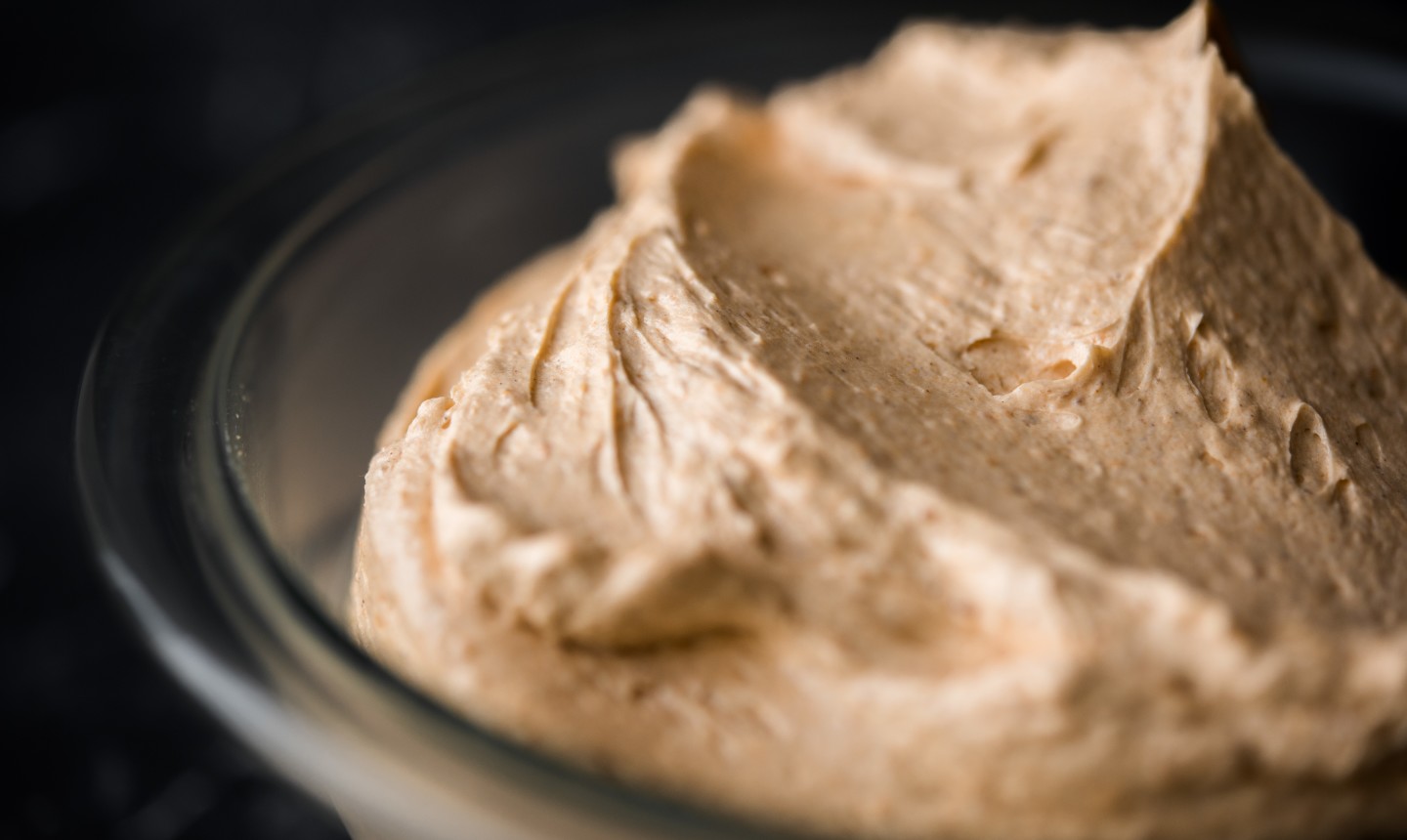 The perfect dessert to pair with your pumpkin spice latte (or to enjoy even after PSL season)? Anything frosted with pumpkin buttercream, via Man About Cake's very own Joshua John Russell. Let's get baking.
Pumpkin Spice Buttercream
Yield: Makes enough to fill and frost a 10″ cake
Ingredients
8 large egg whites (about 1 cup)
1 cup granulated sugar
Pinch of salt
3 cups unsalted butter, at room temperature
15-ounce can pure pumpkin purée
2 tablespoons Madagascar bourbon vanilla
1 teaspoon ground cinnamon
½ teaspoon ground nutmeg
Instructions
1. In the top pan of a double boiler, heat the egg whites, granulated sugar and salt, whisking constantly, until the sugar is dissolved. Be careful to heat the mixture slowly (to avoid cooking the eggs)!
2. Transfer the mixture to a stand mixer fitted with the whip attachment and whip on high speed until stiff peaks form, about 5 minutes.
3. Reduce the mixer speed to medium and add the butter a little at a time. Add the confectioner's sugar, pumpkin, vanilla, cinnamon, and nutmeg and mix until incorporated.