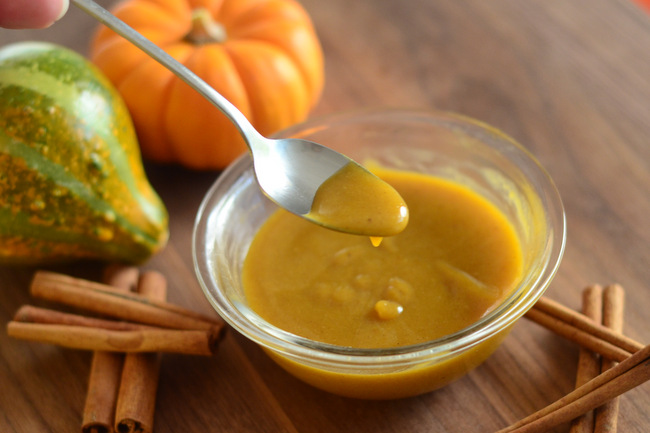 You know and love lemon curd, so why not make it seasonal? Pumpkin curd combines pumpkin puree with sugar, spices and eggs, serving up a sweet-and-spicy treat that's both smoother and lighter than pumpkin pie filling without missing out on that fall-favorite flavor. Enjoy it any way your heart desires — spooned onto ice cream, served with scones and biscuits, or eaten straight from the bowl.
Pumpkin Curd
Yield: about 1½ cups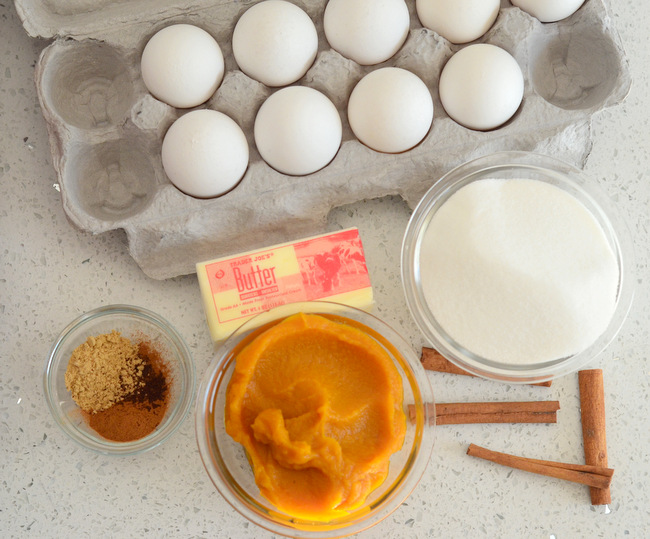 Ingredients
¾ cup pumpkin puree (buy it or make your own)
1 cup sugar
2 large eggs + 2 large egg yolks
1 teaspoon pumpkin pie spice
4 tablespoon butter, softened
Instructions
1. Combine the pumpkin puree, eggs, egg yolks and pumpkin pie spice in a medium saucepan and whisk until smooth. Cook over medium heat, stirring with a spatula, until the mixture comes to a simmer and begins to thicken.
2. Reduce heat to low and continue to cook, stirring constantly until the mixture is thick enough to coat the back of a spoon.
3. Remove from heat and stir in the butter. Mix until the butter is completely incorporated.
4. Strain the curd into a clean container and cover with plastic wrap.
Pro Tip: It might be necessary to strain twice if your strainer isn't fine enough or if your pumpkin is fairly fibrous.
5. Refrigerate until cold before serving. The curd will thicken as it cools.