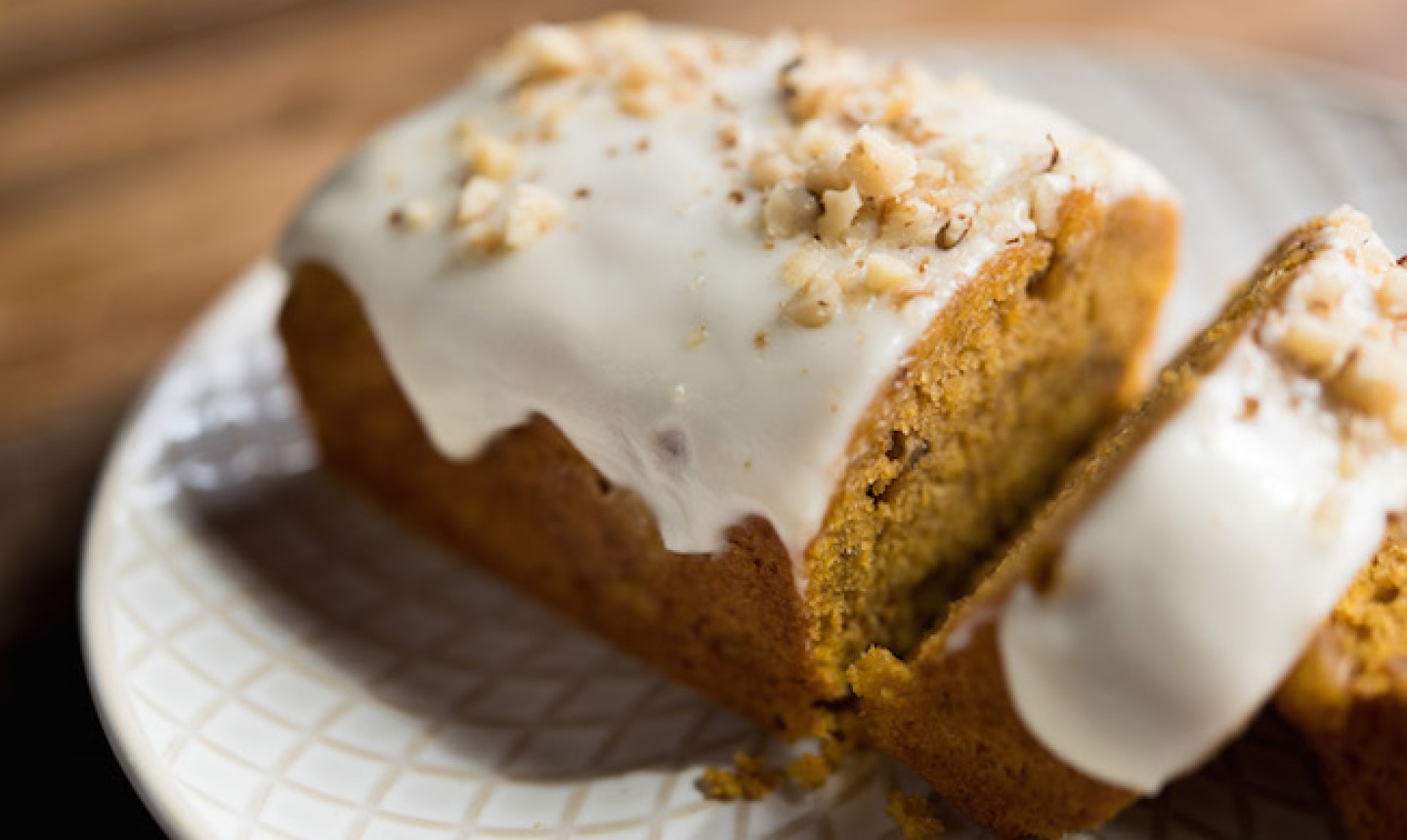 Finally, your dream of eating an entire seasonal loaf smothered in cream cheese can become an oh-so-delicious reality! These mini pumpkin spice loaves are a fall favorite for dessert or breakfast, so feel free to enjoy it after Thanksgiving dinner or alongside a pumpkin spice latte on chilly fall mornings.
Mini Pumpkin Spice Loaves
Yield: Four 3″ x 5¾" loaves
Good to Know: This batter can also be baked in one 9″ x 5″ loaf pan, just increase the cooking time to 55-60 minutes.
Ingredients
Vegetable oil or cooking spray, for coating the pans
1½ cups Bob's Red Mill Organic All-Purpose Baking Flour or 1½ cups Bob's Red Mill Gluten-Free 1-to-1 Baking Flour
½ cup Bob's Red Mill Super-Fine Almond Flour
1 teaspoon baking powder
¾ teaspoon fine sea salt
¾ teaspoon ground cinnamon
½ teaspoon ground ginger
¼ teaspoon ground allspice
¼ teaspoon ground cloves
2 large eggs
1¼ cup granulated sugar
1 cup canned pumpkin purée
½ cup neutral vegetable oil
1 teaspoon pure vanilla extract
1 tablespoon bourbon
1 cup finely chopped toasted walnuts or pecans, divided (optional)
Instructions
1. Preheat the oven to 350 F. Brush four 3″ x 5¾" mini loaf pans with oil or coat with cooking spray. Line the pans crosswise with parchment paper that extends 1″ over the sides. (This will allow you to easily pull the loaves out of the pans.)
2. In a large bowl, whisk the flour, almond flour, baking powder, salt, cinnamon, ginger, allspice and cloves. In a medium bowl, whisk the eggs, sugar, pumpkin purée, ¼ cup water, vegetable oil, vanilla and bourbon.
3. Pour the wet ingredients into the dry ingredients and whisk gently until just combined. Switch to a spatula and fold until the flour is completely incorporated. Fold in ¾ cup of the chopped nuts, if using.
4. Divide the batter among the prepared loaf pans, smoothing the tops with a spatula. Bake until a toothpick inserted in the center comes out clean (the top will be cracked), 30-35 minutes. Transfer to a rack and let cool for 5 minutes in the pans. Remove the loaves from the pans and let cool completely. (It's important they cool completely before slicing.)
Good to Know: The cooled loaves can be wrapped in plastic wrap and refrigerated for up to 5 days, or frozen for up to 3 months.
---
Bourbon Cream Cheese Glaze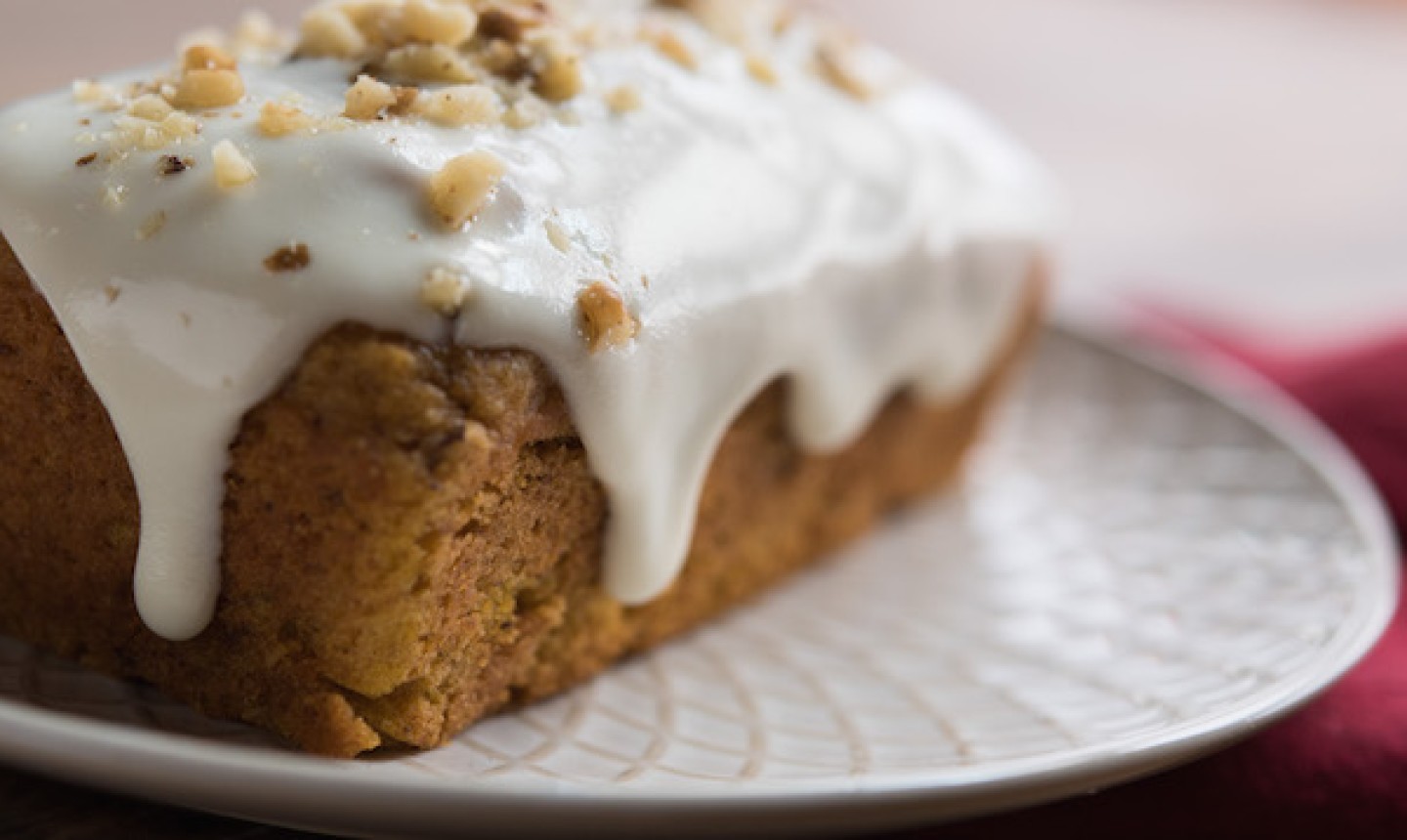 Ingredients
4 ounces cream cheese, softened
½ cup powdered sugar
1 teaspoon bourbon
1 teaspoon pure vanilla extract
3 tablespoons milk; more as needed
Instructions
1. In a stand mixer fitted with the paddle attachment, beat the cream cheese on medium-high speed until light and fluffy, scraping down the sides as needed.
2. Increase the speed to high. Very slowly add the powdered sugar (if you add it too quickly, it could become lumpy). Beat until smooth.
3. Reduce the speed to low and add the bourbon, vanilla and milk. Beat until the glaze is creamy and drizzles easily in a thick stream. If the glaze is too thick to drizzle, beat in a touch more milk.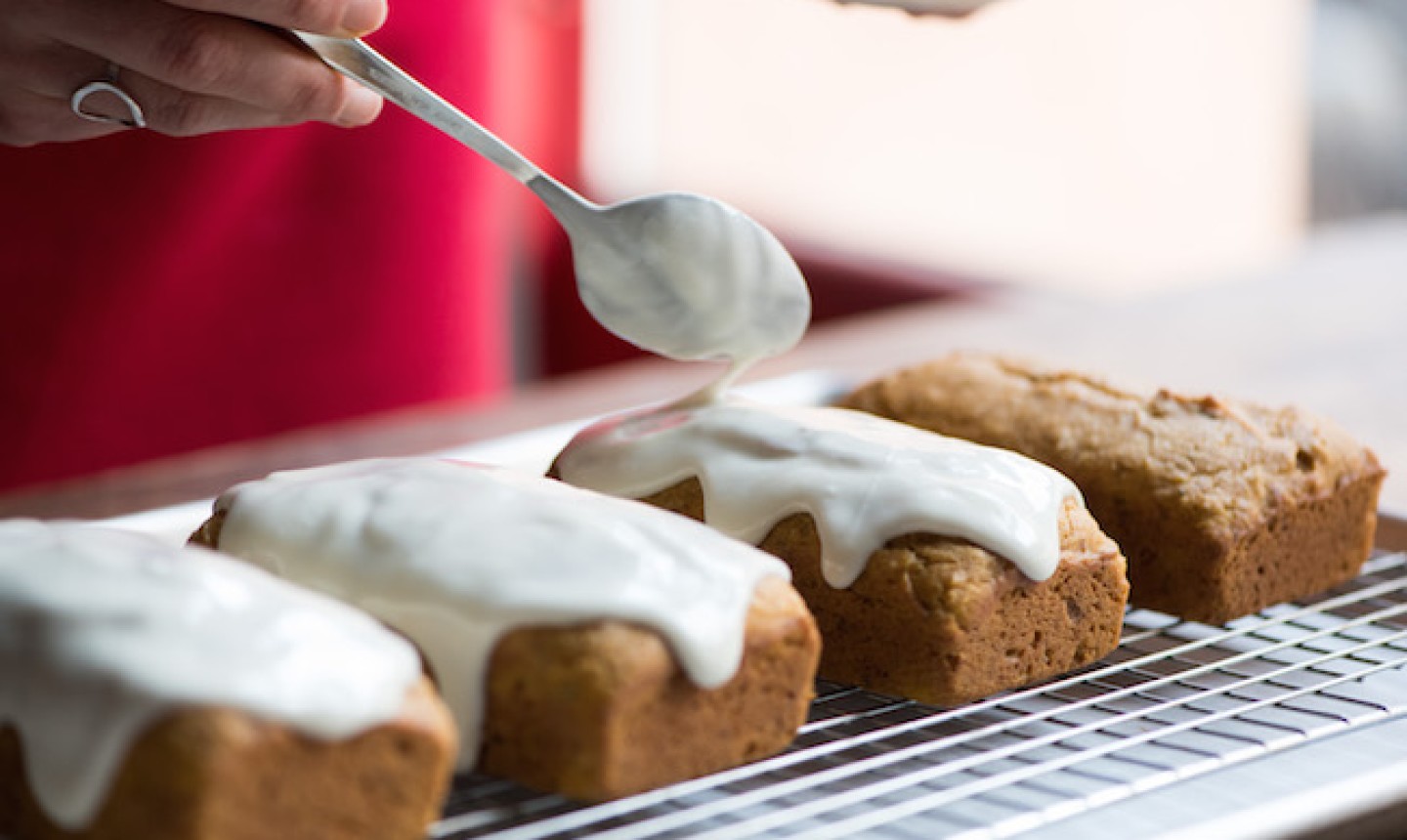 4. To glaze the loaves, line a baking sheet with parchment paper or foil and place a wire rack on top. Arrange the loaves on the rack. Generously spoon the Bourbon Cream Cheese Glaze over each loaf, spreading it evenly over the top and letting the excess drip down the sides. Sprinkle the loaves with the remaining ¼ cup chopped nuts, if using.
Good to Know: The glazed loaves can be refrigerated in an airtight container for up to 3 days.