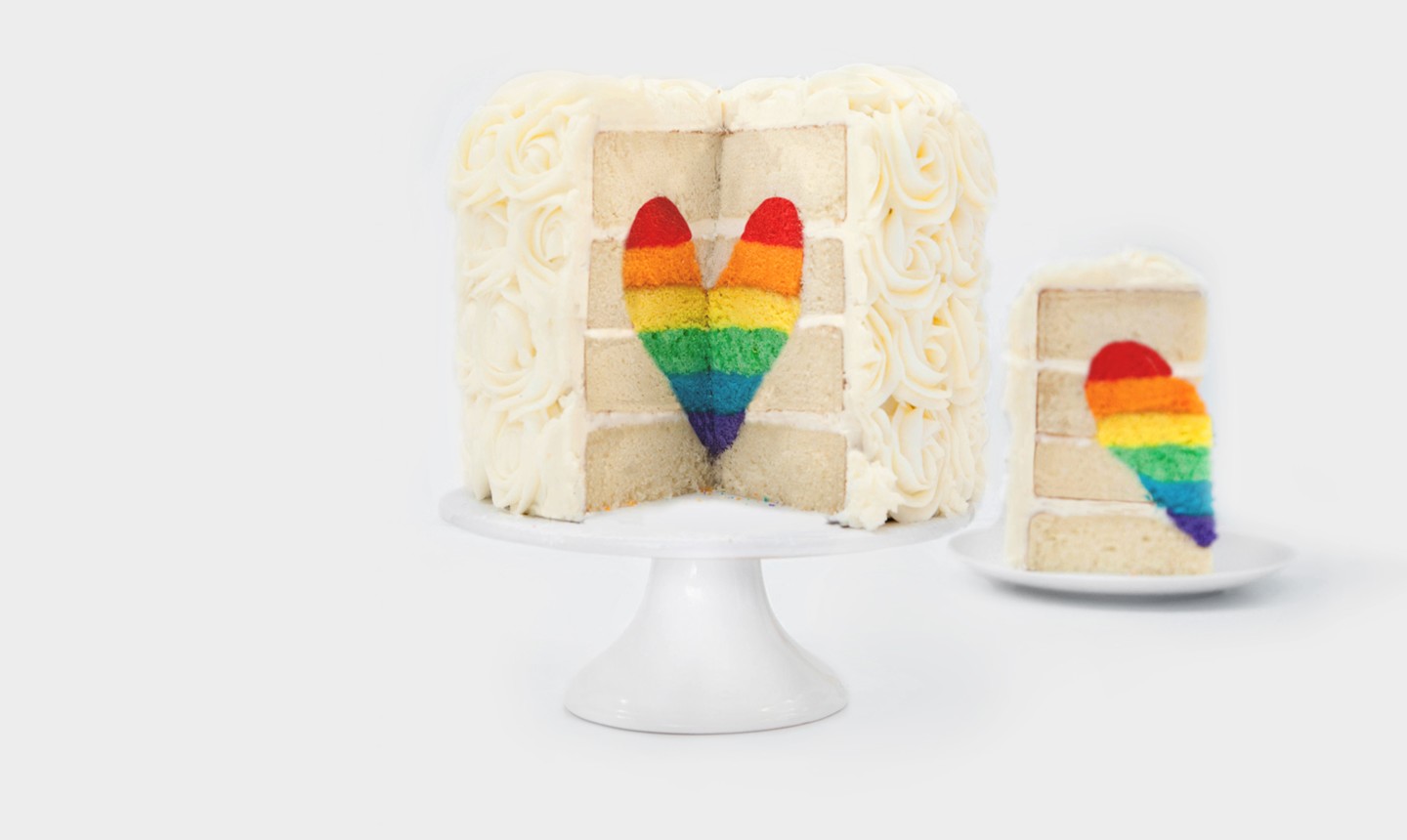 Valentine's Day is sweet on its own, but you can make it even better with a sugar rush. These cakes and cupcakes will make you feel all warm and fuzzy inside, especially when shared.
1. We Heart Cake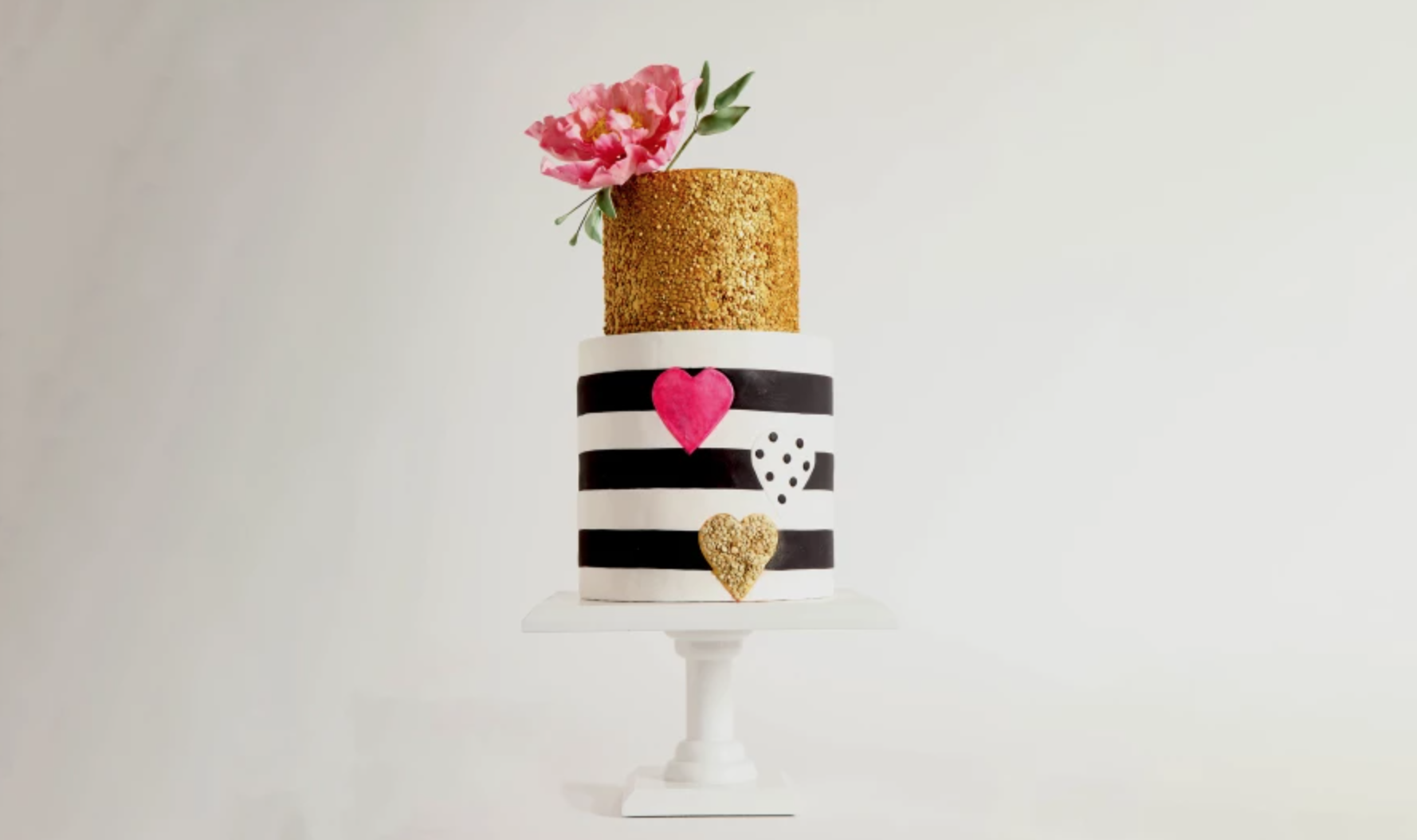 Gold sequins, straight stripes and inset hearts topped with sugar flowers — there's a lot to love about this tiered dessert. Whatever you do, don't shy away from the luster dust!
MAKE IT
2. Cosmic Love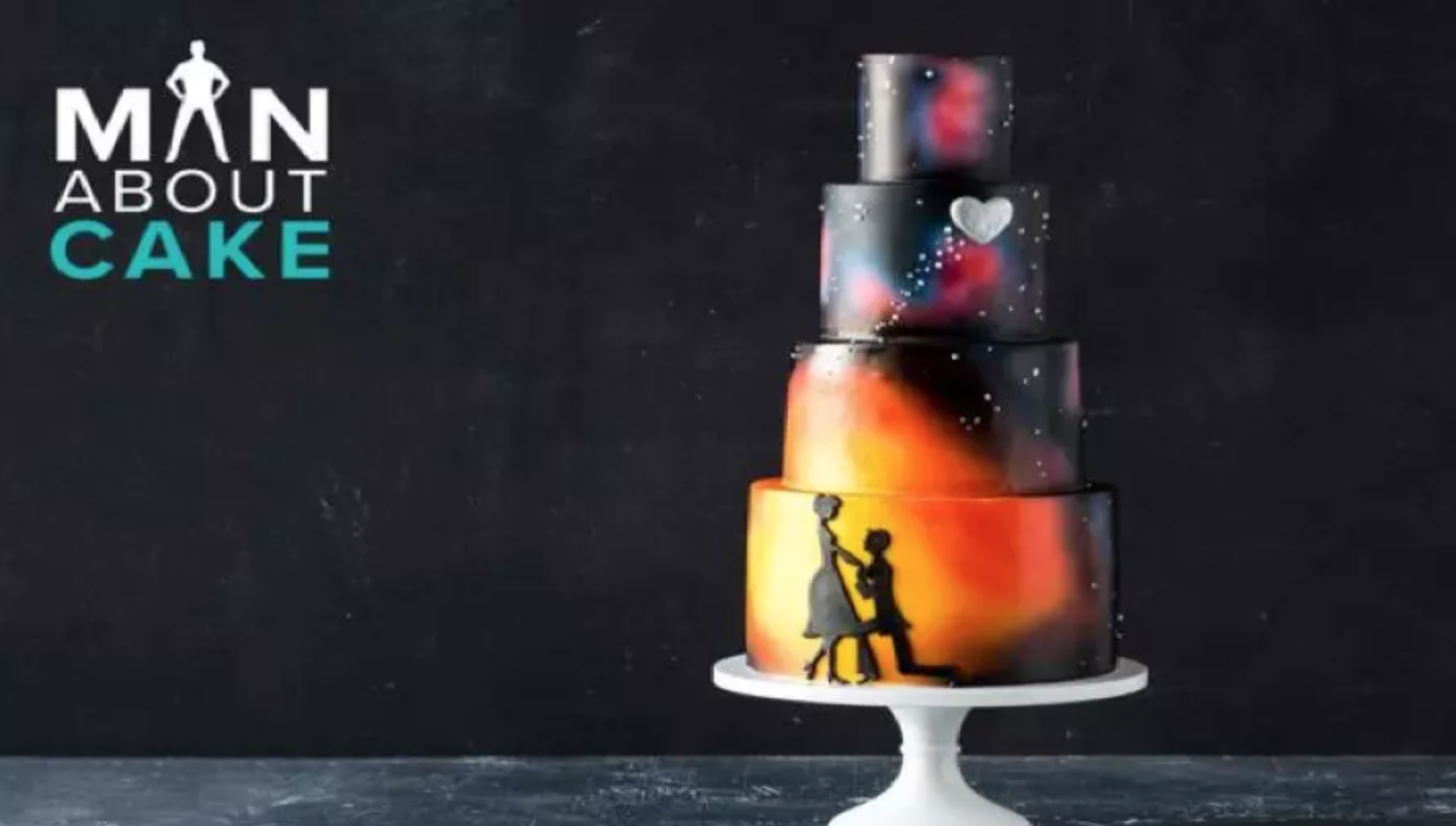 While you'll first cover this cake in white fondant, you'll bust out the airbrush to bring in all those cosmically beautiful colors. And don't worry about that black gum paste silhouette — it's made with a cookie cutter, so there's no detailed molding required.
MAKE IT
3. Hidden Heart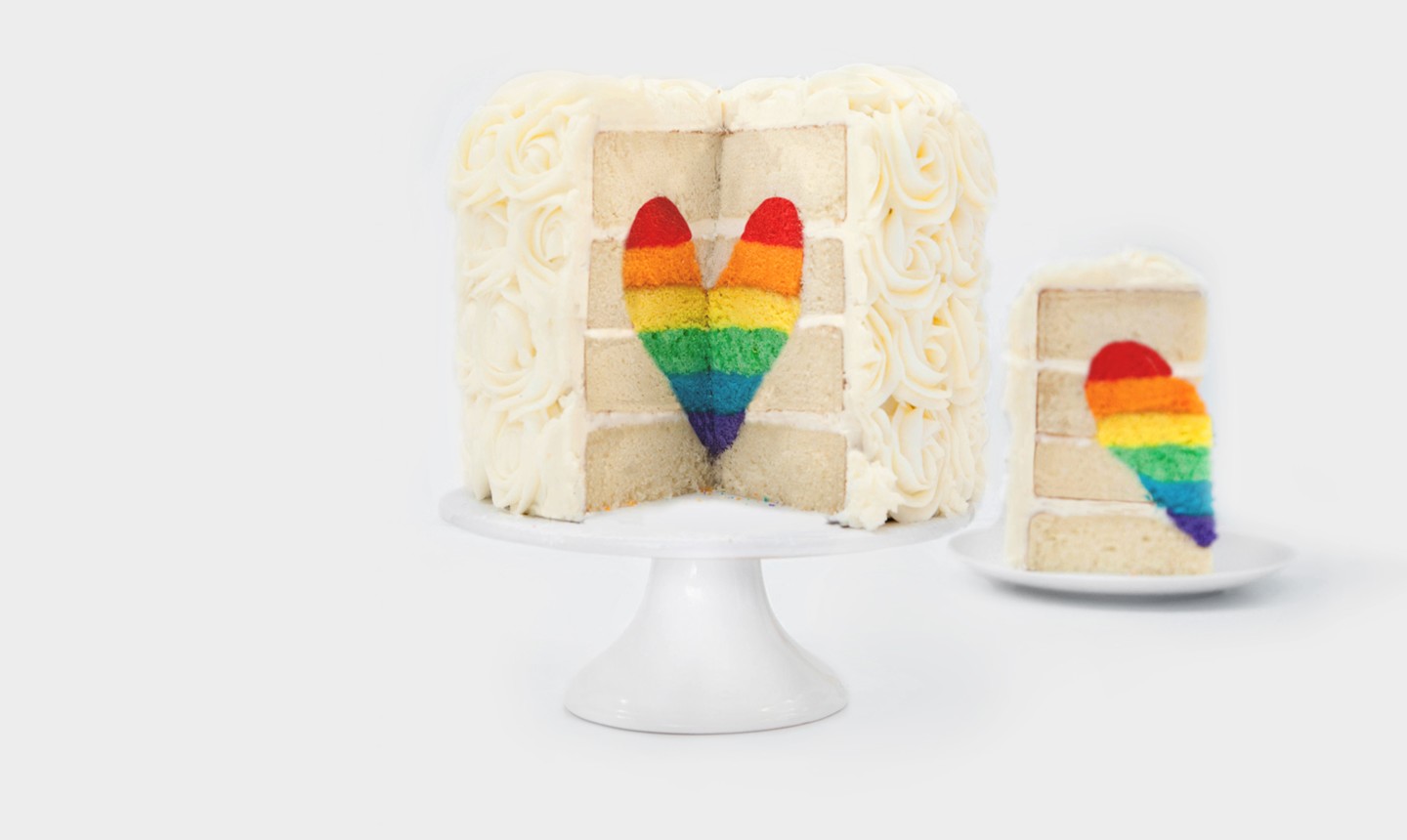 While this looks like a run-of-the-mill vanilla cake on the outside, make one slice and you're greeted with a beautiful rainbow heart. Yep, your guests will be wowed.
MAKE IT
4. Sign of Love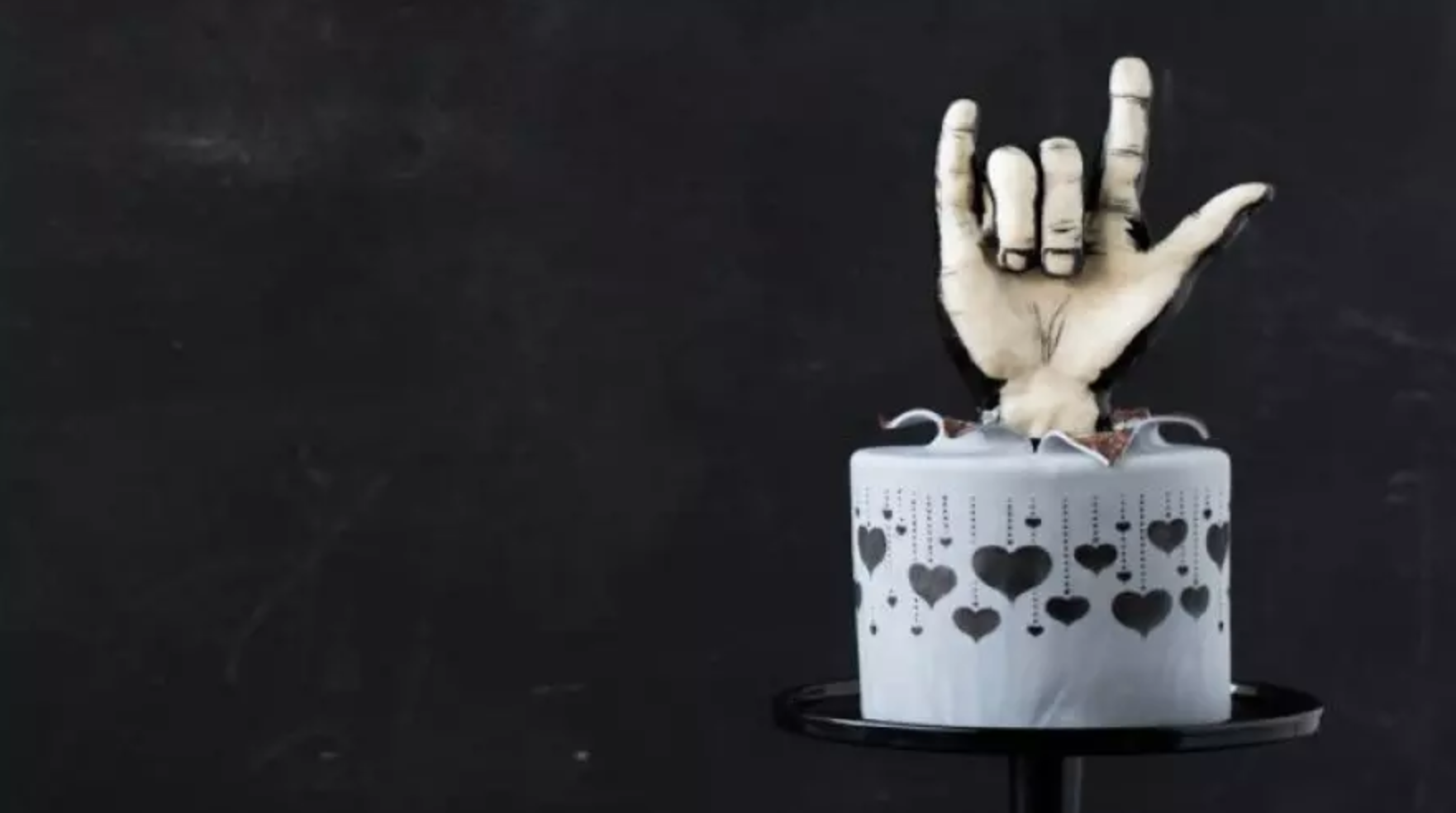 Valentine's Day doesn't mean everything has to be red, pink and lacy. Take an unorthodox approach to your holiday dessert by sculpting a giant "I love you" hand from modeling chocolate.
MAKE IT
5. An Anti-Valentine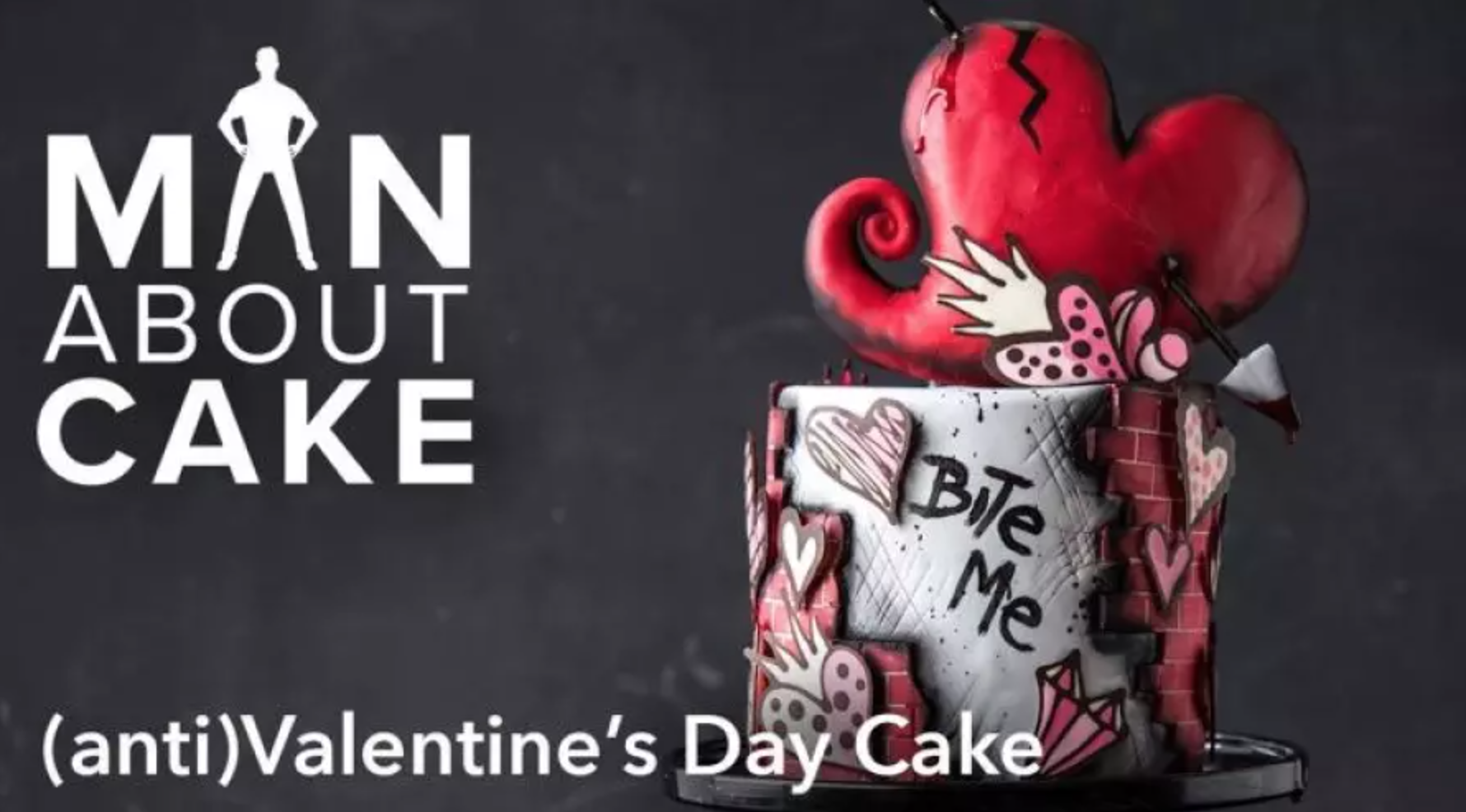 Sometimes, love hurts. So gather your friends and feast from a very anti-Valentine's Day cake. We promise it still tastes sweet, especially with fresh strawberries hidden between each layer.
MAKE IT
6. Swan-derful Feathers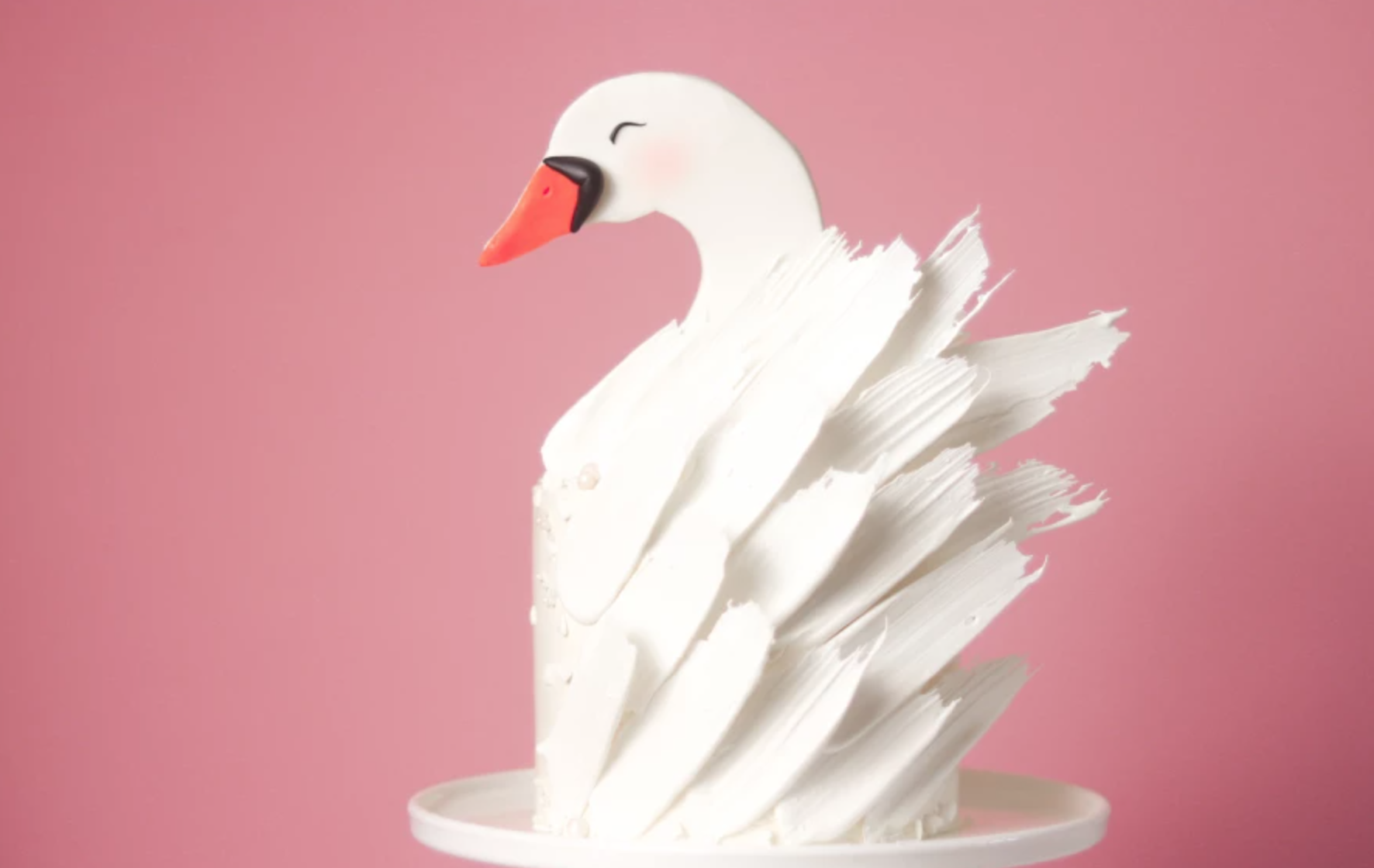 These stunning feathers are made from dried candy melts and secured with melted white chocolate. Sprinkle in a few edible pearls and hearts and you've got a beautiful cake creation.
MAKE IT
7. Simple Hearts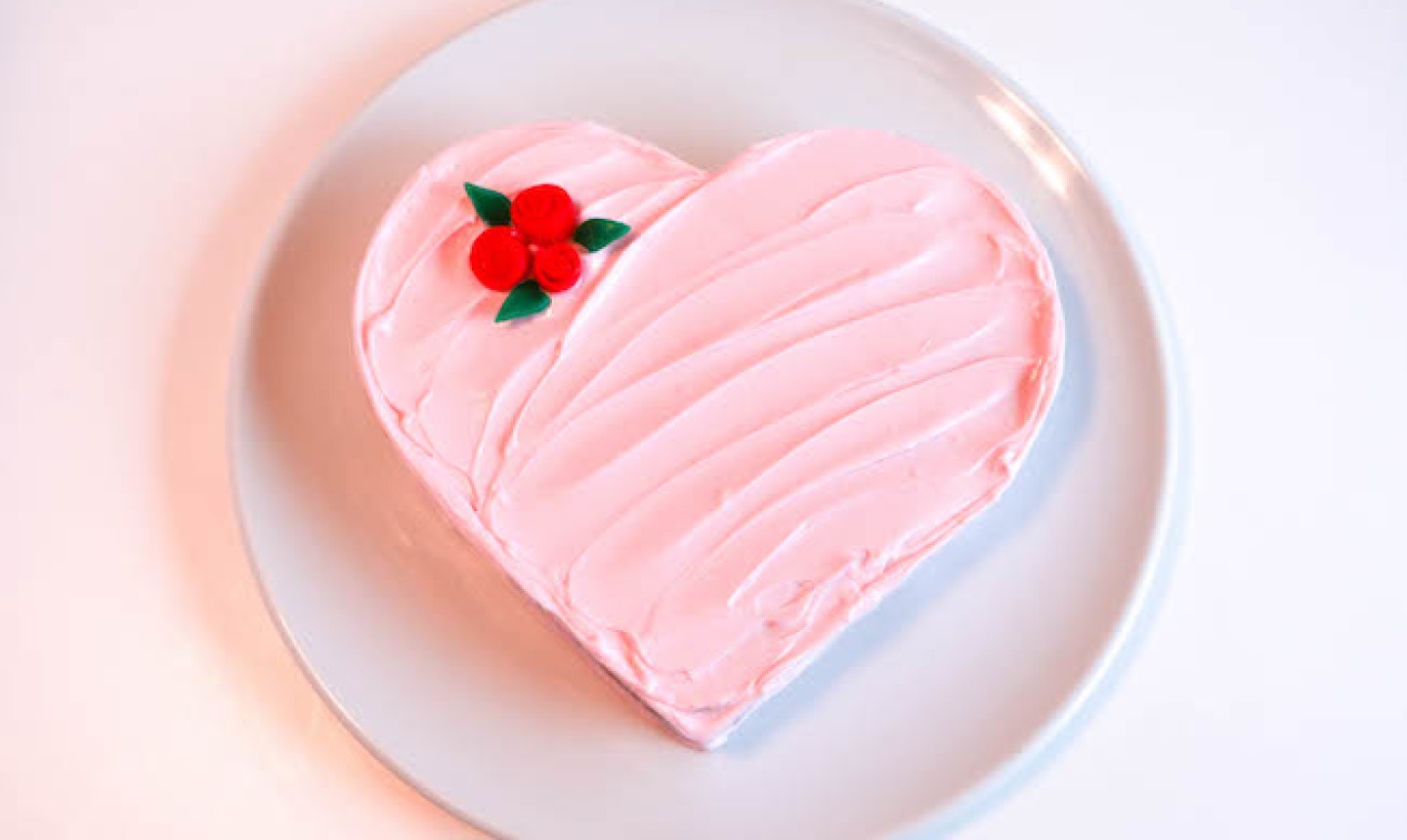 There's something gorgeous about simplicity. With a few beginner-friendly carving steps, you can decorate this cake in under an hour.
MAKE IT
8. Edible Love Letters
Send a love note written in fondant — it's much sweeter than a store-bought card. Just note this design is small, so you need the right tools to be precise. But the payoff is delicious and oh-so-worth it.
MAKE IT
9. A Box of Chocolates — As a Cupcake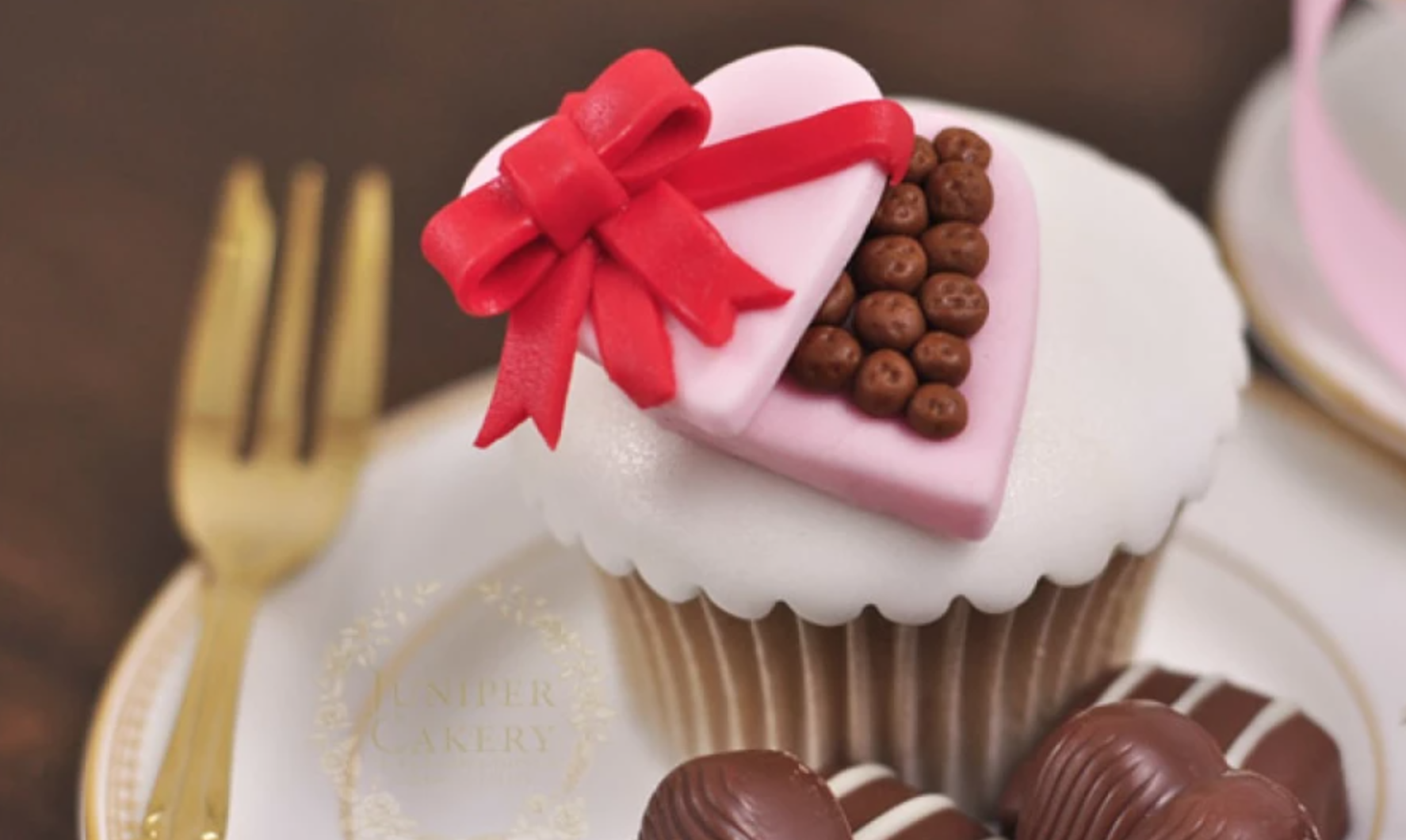 Put a fun spin on the traditional box of chocolates by making 'em in fondant. These cupcakes are basically dessert inception, so anyone who receives them is sure to be pleased.
MAKE IT
10. Ruffled Fondant Florals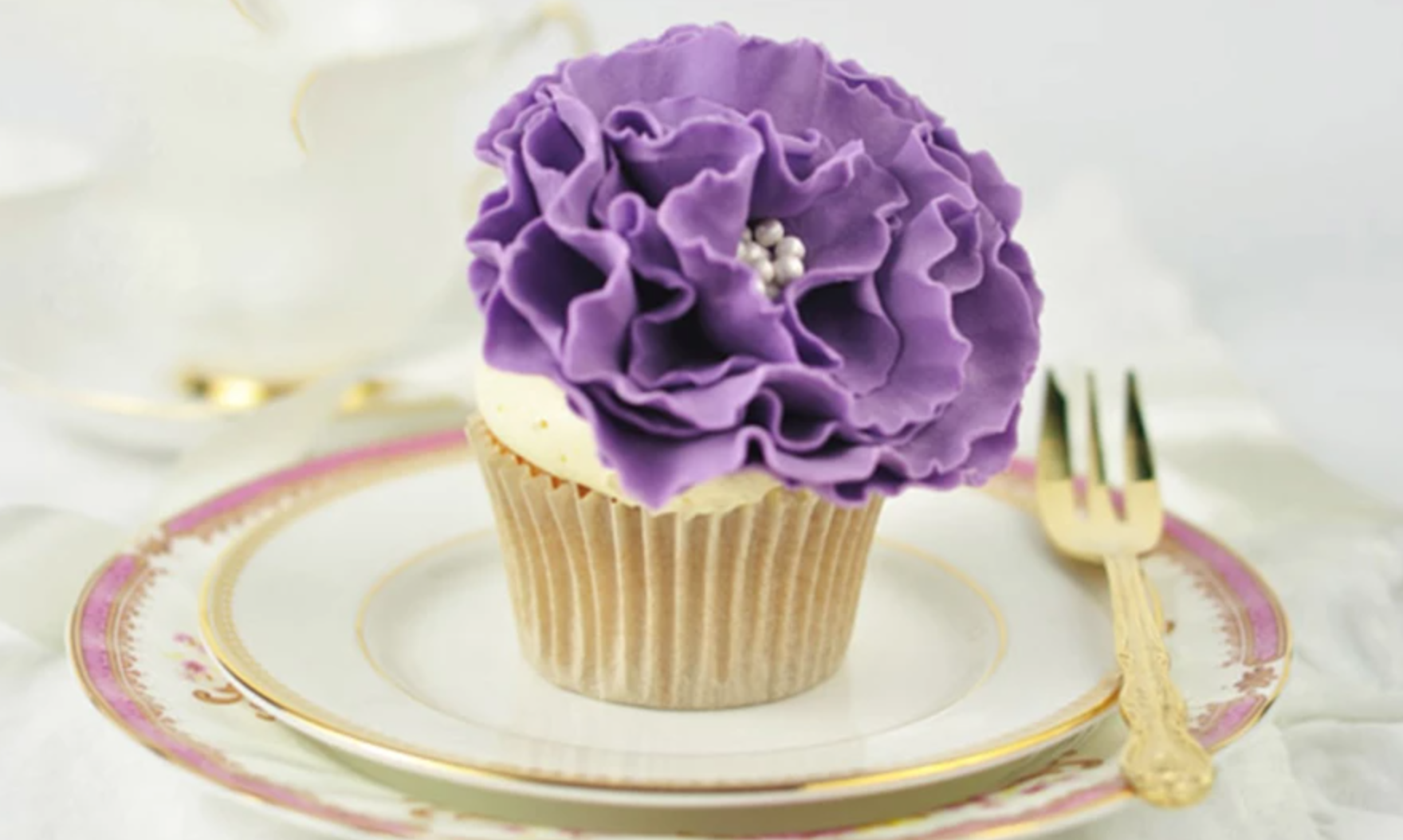 Whether you're baking a cake or cupcakes, you want to make sure to bring the blooms. Use a ball tool to sculpt these ruffles into simple circles, then let dry and decorate the center — it really is that easy.
MAKE IT
11. Love Machine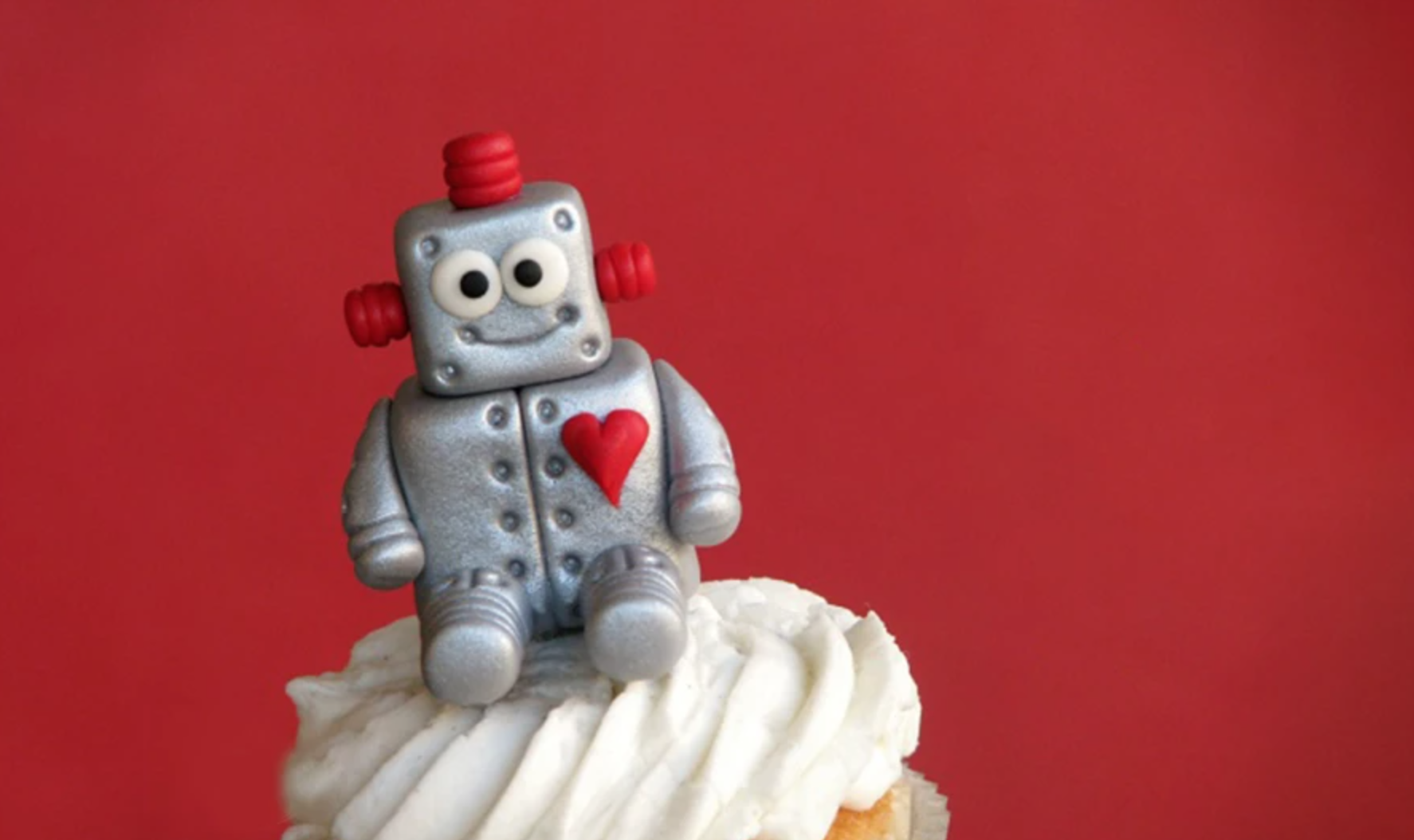 Flex your fondant sculpting skills and teach a robot to love. This project work best as a stand-alone cake topper or paired with simpler fondant pieces, and you'll have a blast paying attention to all the little details.
MAKE IT
12. Spray of Hearts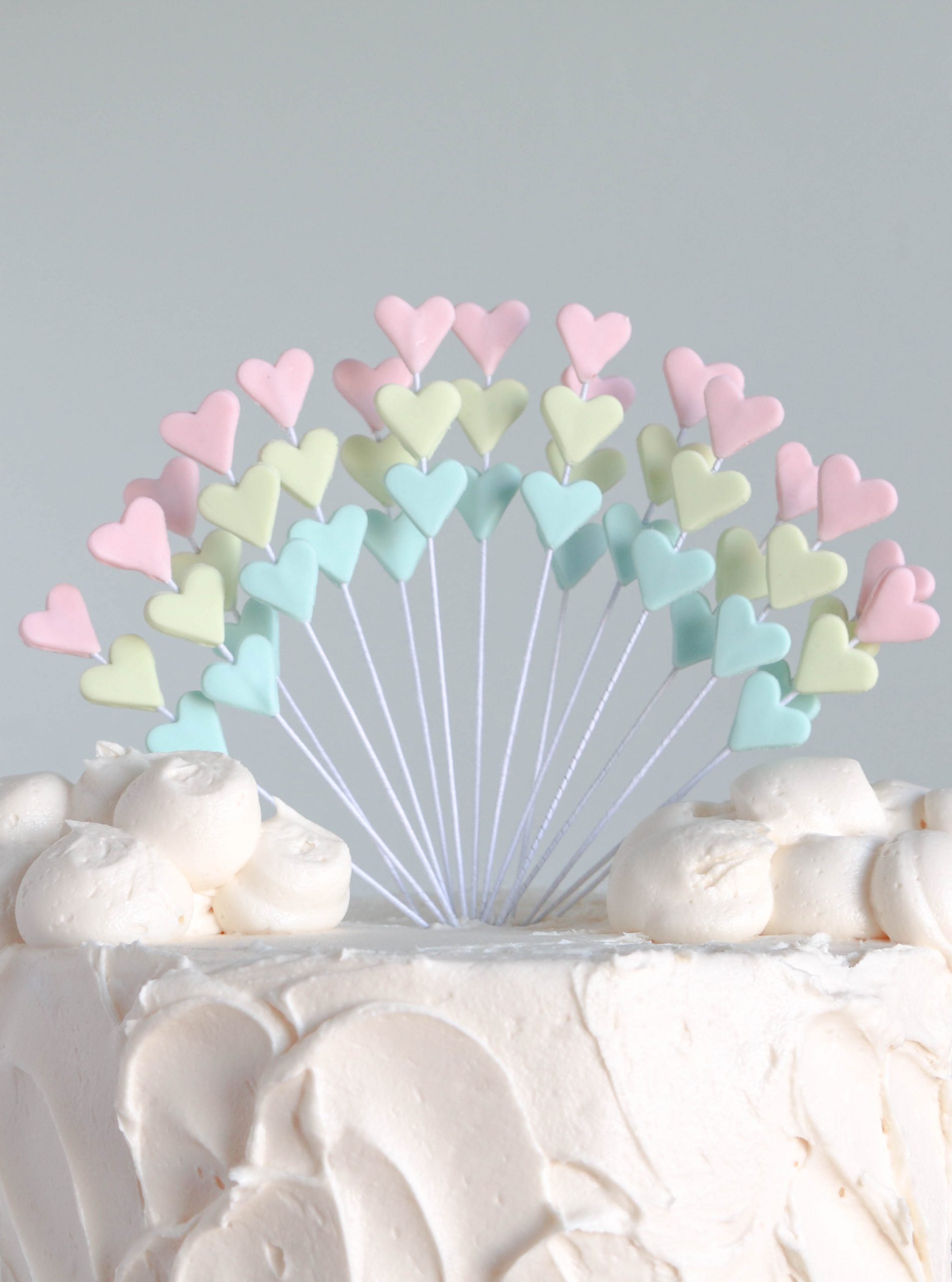 This cake is quite literally bursting with love. It's a simple fondant project, is a fun way to top any cake, and you can make a whole rainbow if you're feeling extra colorful.
MAKE IT
13. Heart Skips a Beat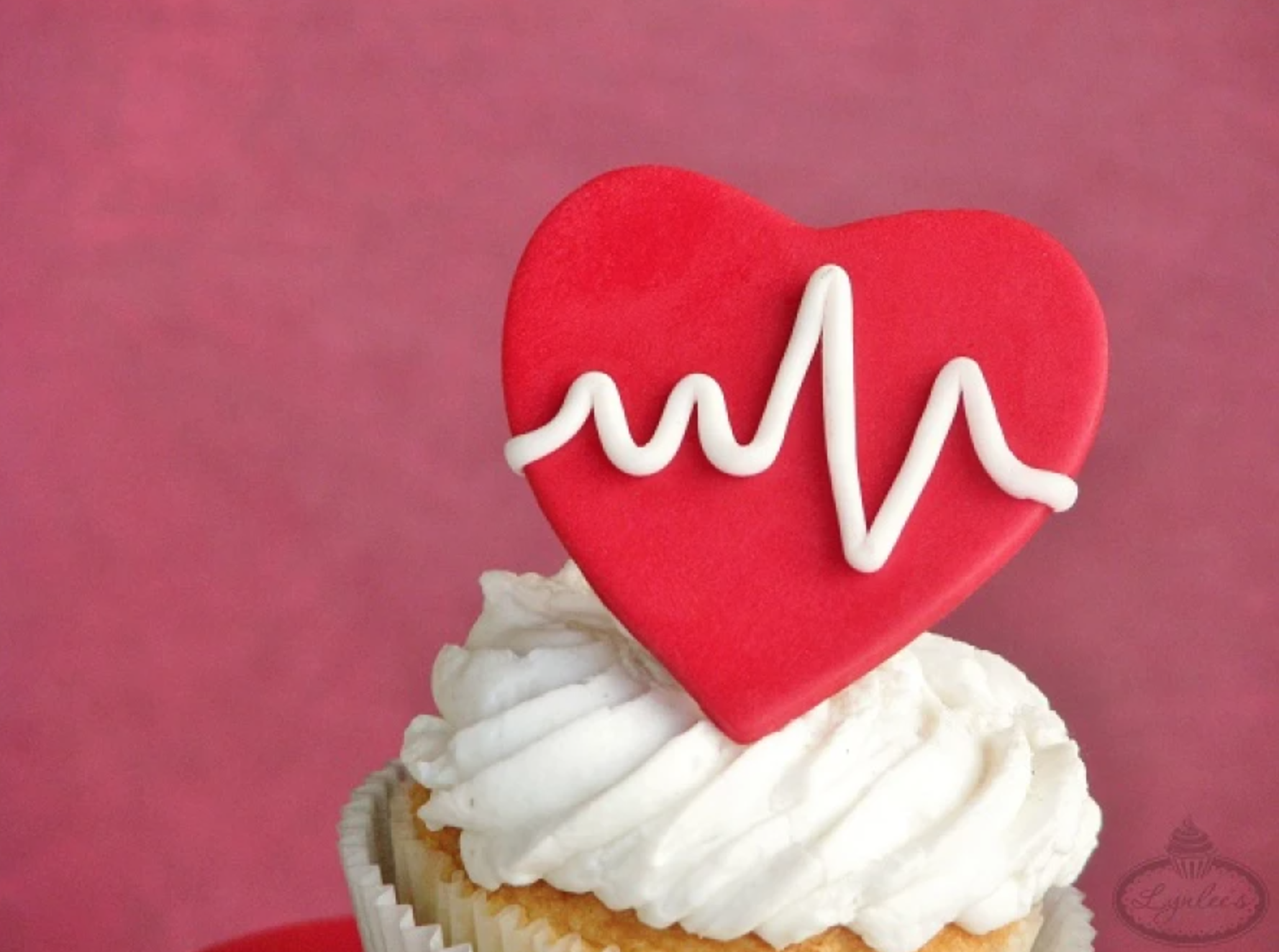 Your Valentine's heart will jump when they see these cute toppers. And with two designs to choose from, it's easy to add variety to your batch of cupcakes. (Bonus points if you pair 'em with pink strawberry buttercream).
MAKE IT
14. Conversation Heart Cupcakes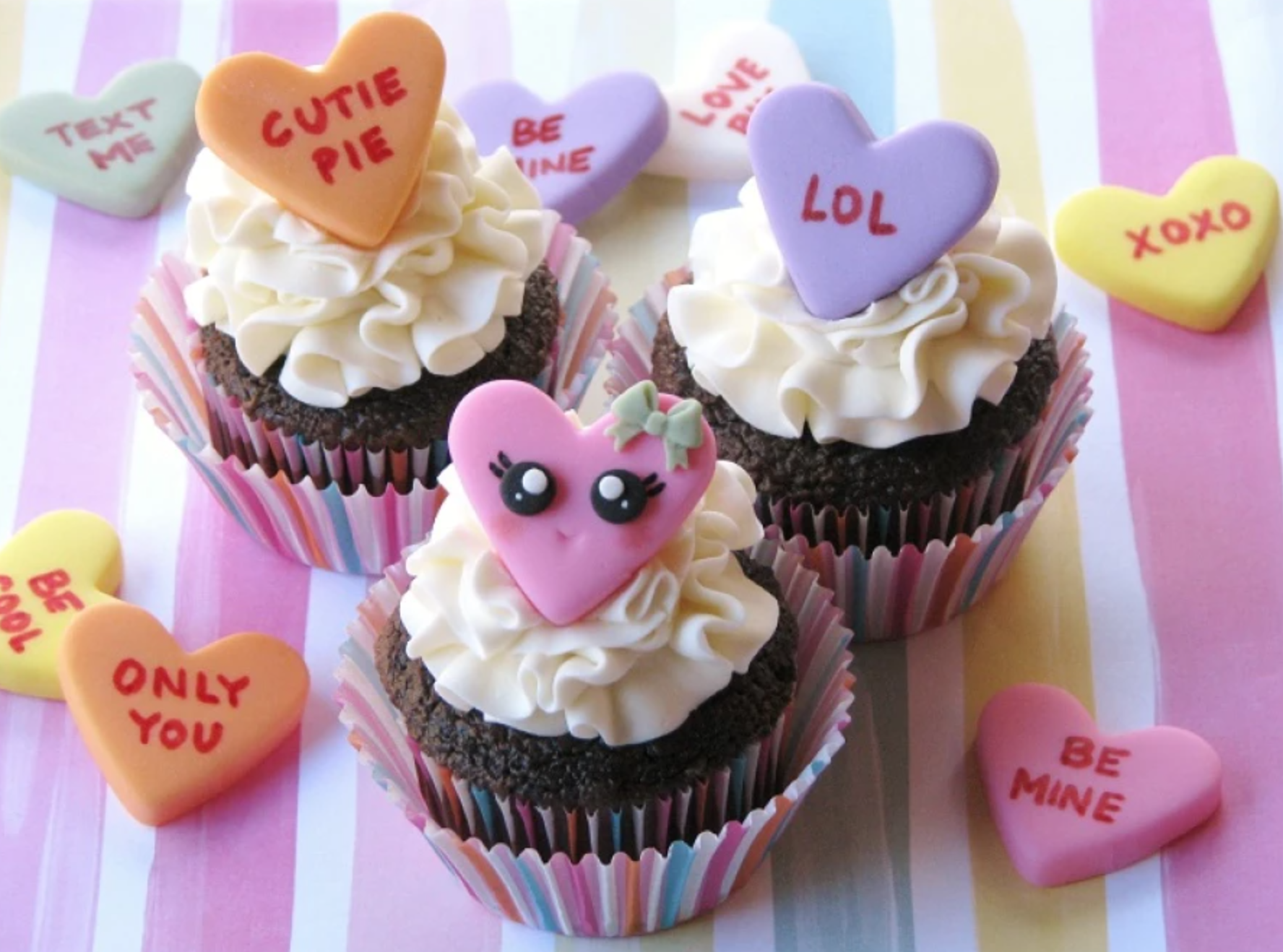 There's no better way to say "I love you" than by writing it out on little fondant hearts. These treats are sweeter than traditional conversation hearts — though you could totally make those, too.
MAKE IT
15. 'I Heart Ewe'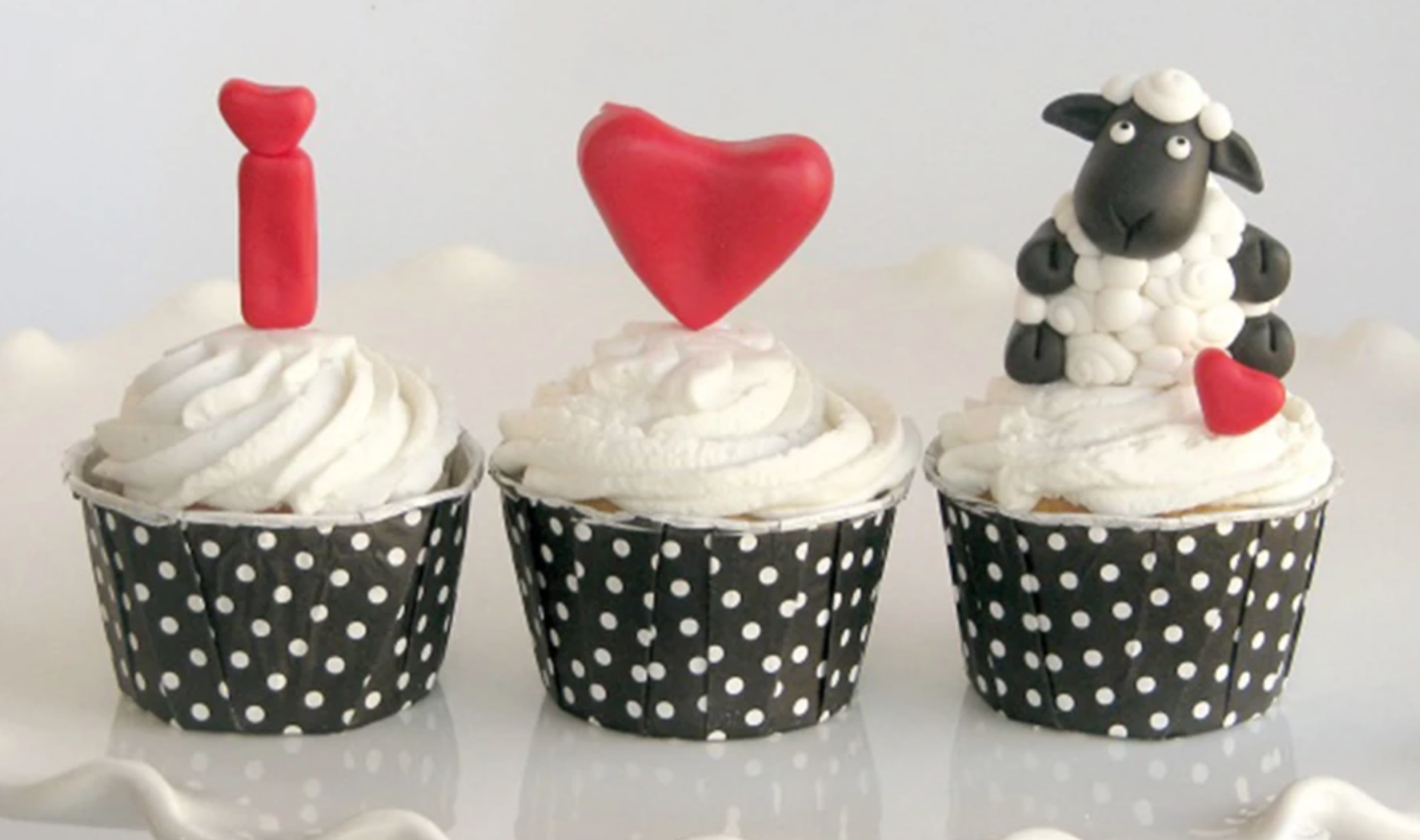 Craft these sheepish fondant toppers for the pun-lover in your life. Not only will your Valentine be impressed by your modeling skills, but you'll get a few laughs, too.
MAKE IT