There are certain cake themes, styles and techniques that every cake designer will be called upon to make throughout their caking career. Topsy turvy? Check. Gum paste flowers? Check. A graduation, birthday or anniversary cake bursting with wired fondant stars? You betcha. Making a spray of fondant hearts, stars, balls or other shapes on wires is a fundamental caking technique that all designers should master.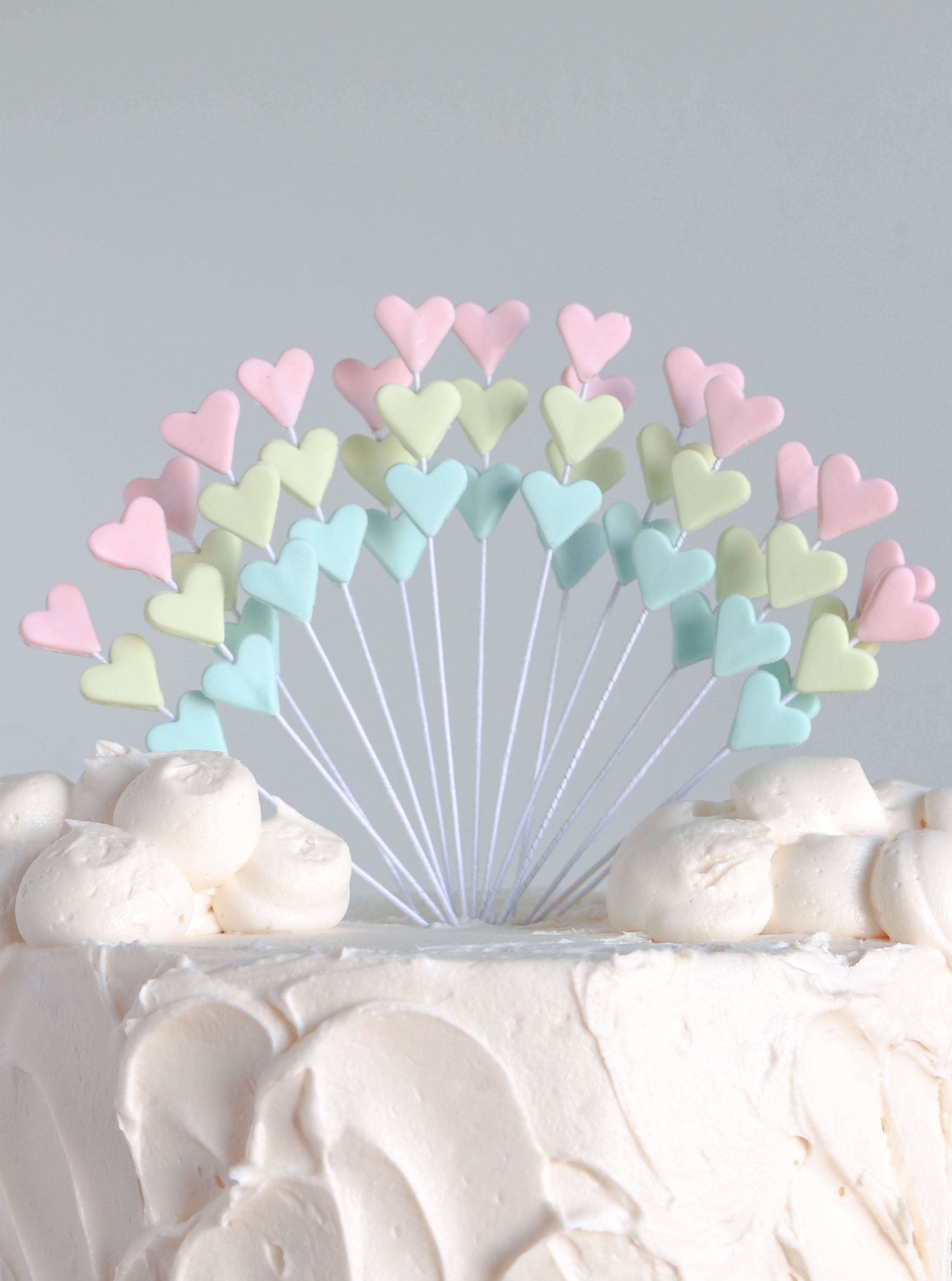 Images via Erin Bakes
Sprays of fondant shapes are a simple way to add height and drama to otherwise simple cake designs. It's an effortless way to add value and excitement to a client's cake.
For this tutorial, I've created a simple spray of fondant hearts, creating a rainbow effect. This quick and easy design turned a simple buttercream-iced cake into a show-stopper. Once you master this basic technique, the applications are endless!
Make 5 Fabulous Fondant Toppers
Wow clients with customized toppers for baby showers, birthdays & beyond.Get My FREE Guide »
How to make a spray of fondant shapes on wires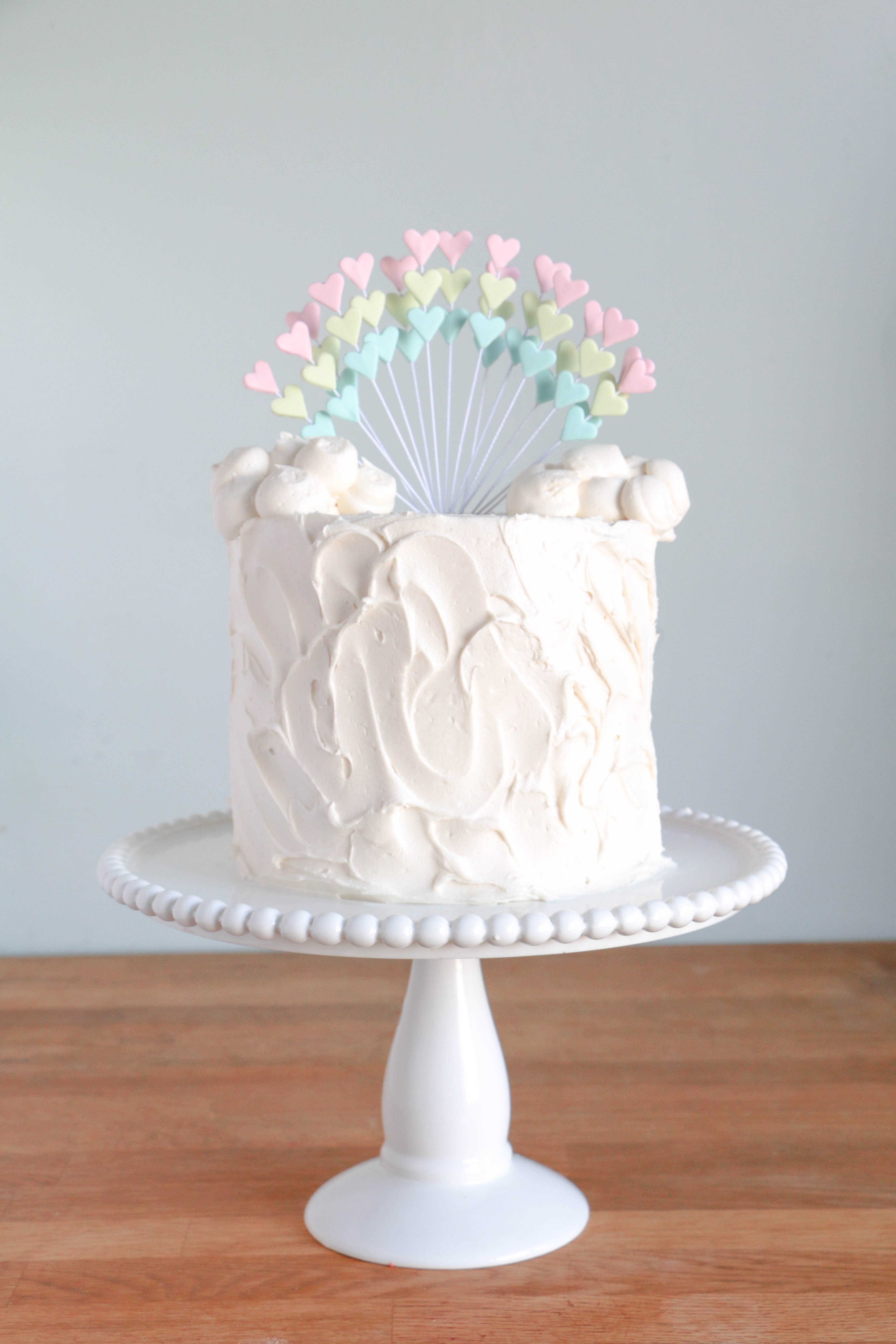 Supplies:
Cotton-covered floral wires
Tylose or gum paste
Cutters
Small paintbrush
Candy melts or chocolate
Straws (optional)
Step 1:
Mix a small amount of fondant with tylose power according to the package's instructions, or with an equal amount of gum paste. Adding a drying agent will help your fondant shapes dry out quicker. 
Roll fondant to approximately 1/8″ thick. Cut out two shapes for every wire that you're going to cover.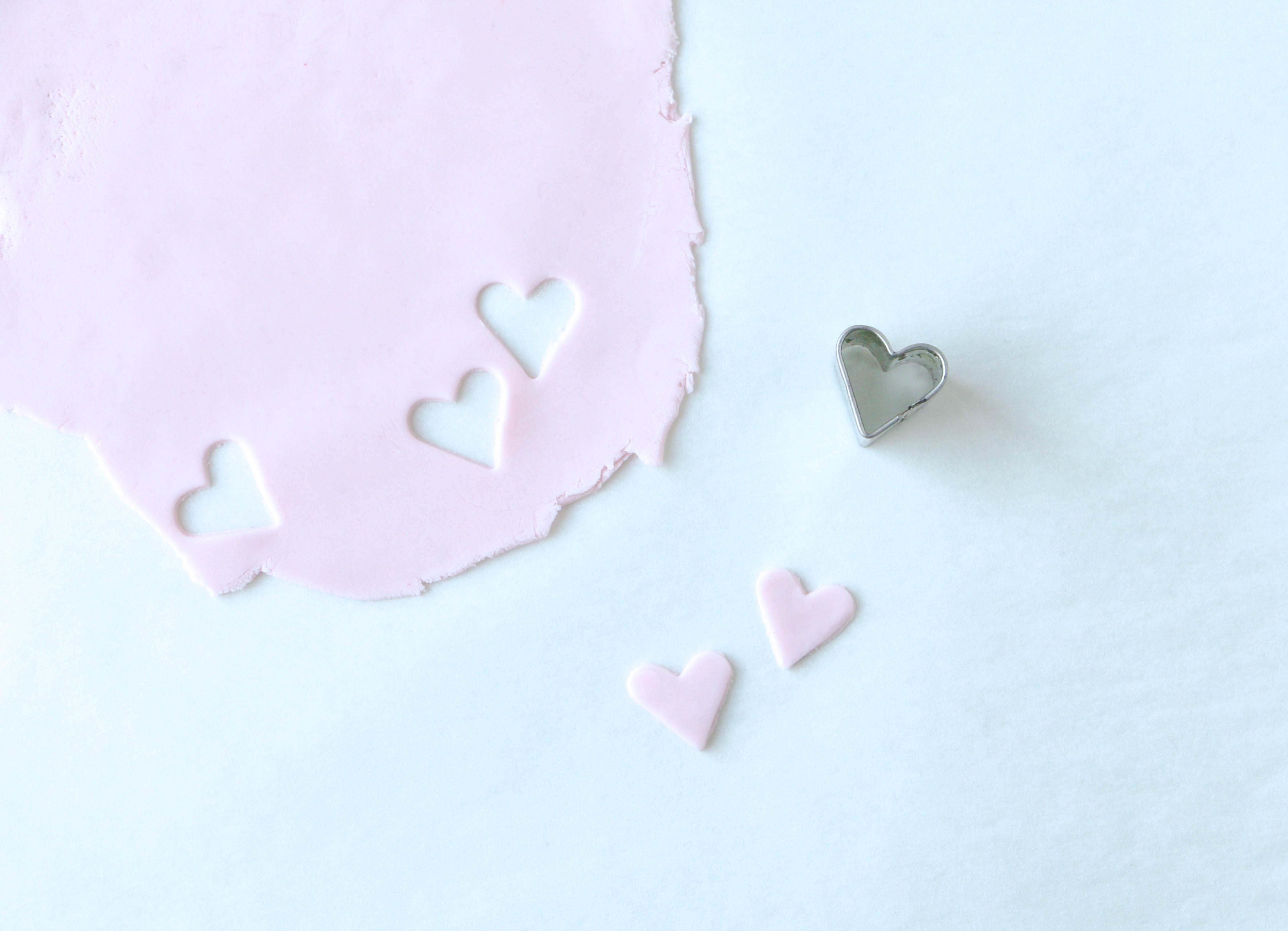 Step 2:
Flip one of the shapes over and brush the back with a tiny amount of water — not so much that the fondant becomes saturated, just enough to make it sticky. Place the end of a wire onto the moistened fondant.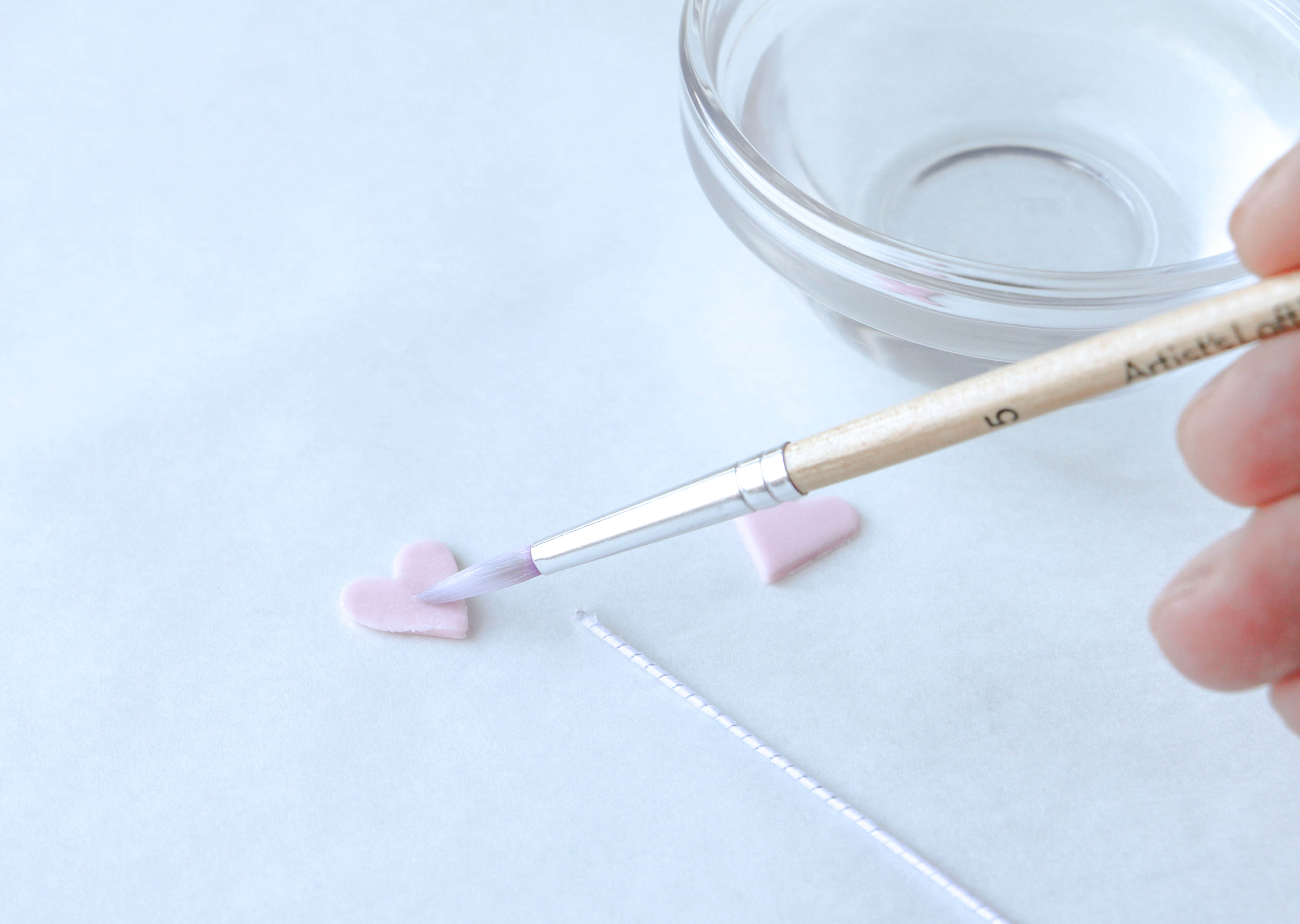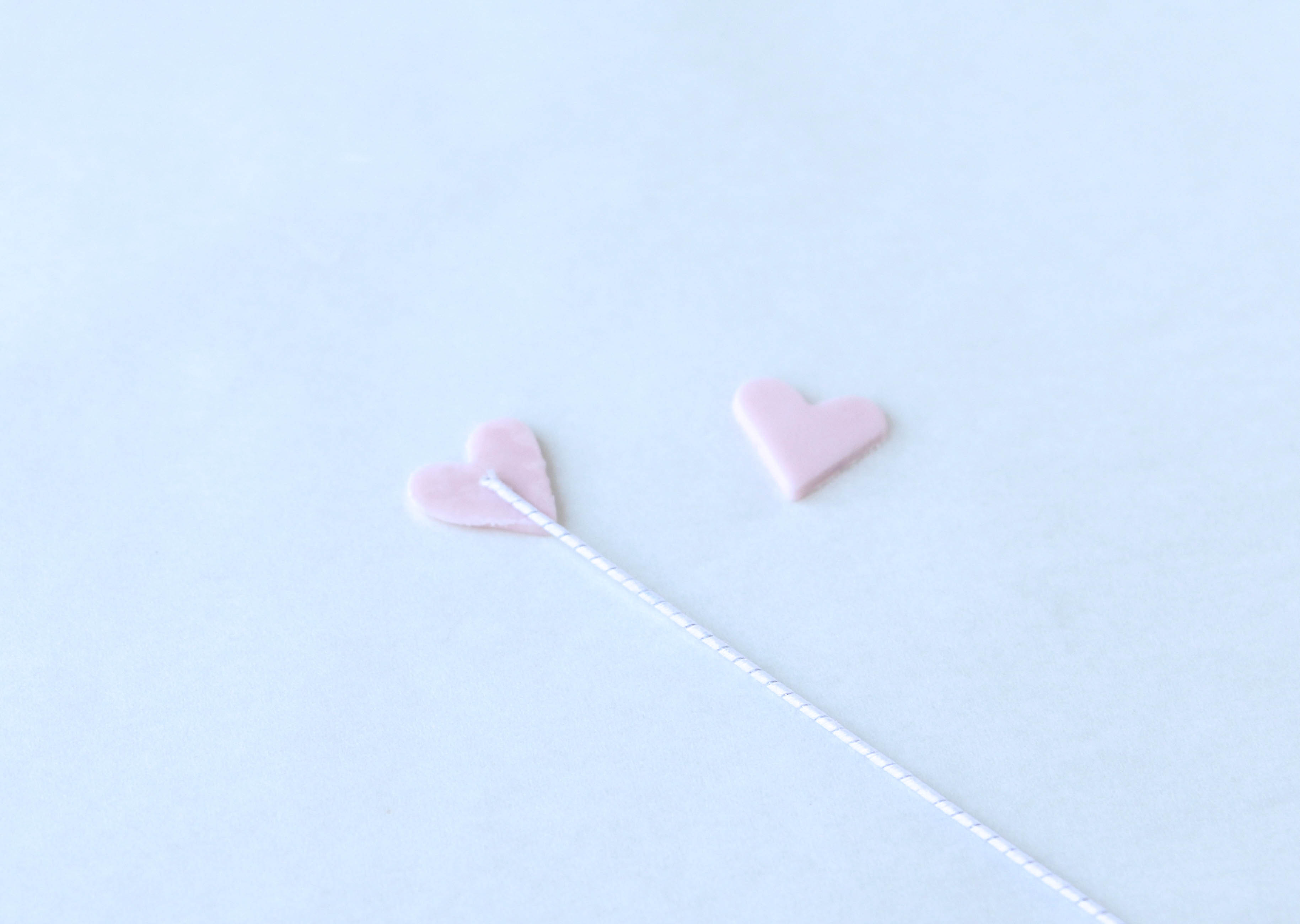 Step 3:
Place the second shape on top, so that the fondant pieces are back to back, sandwiching the wire between the fondant pieces.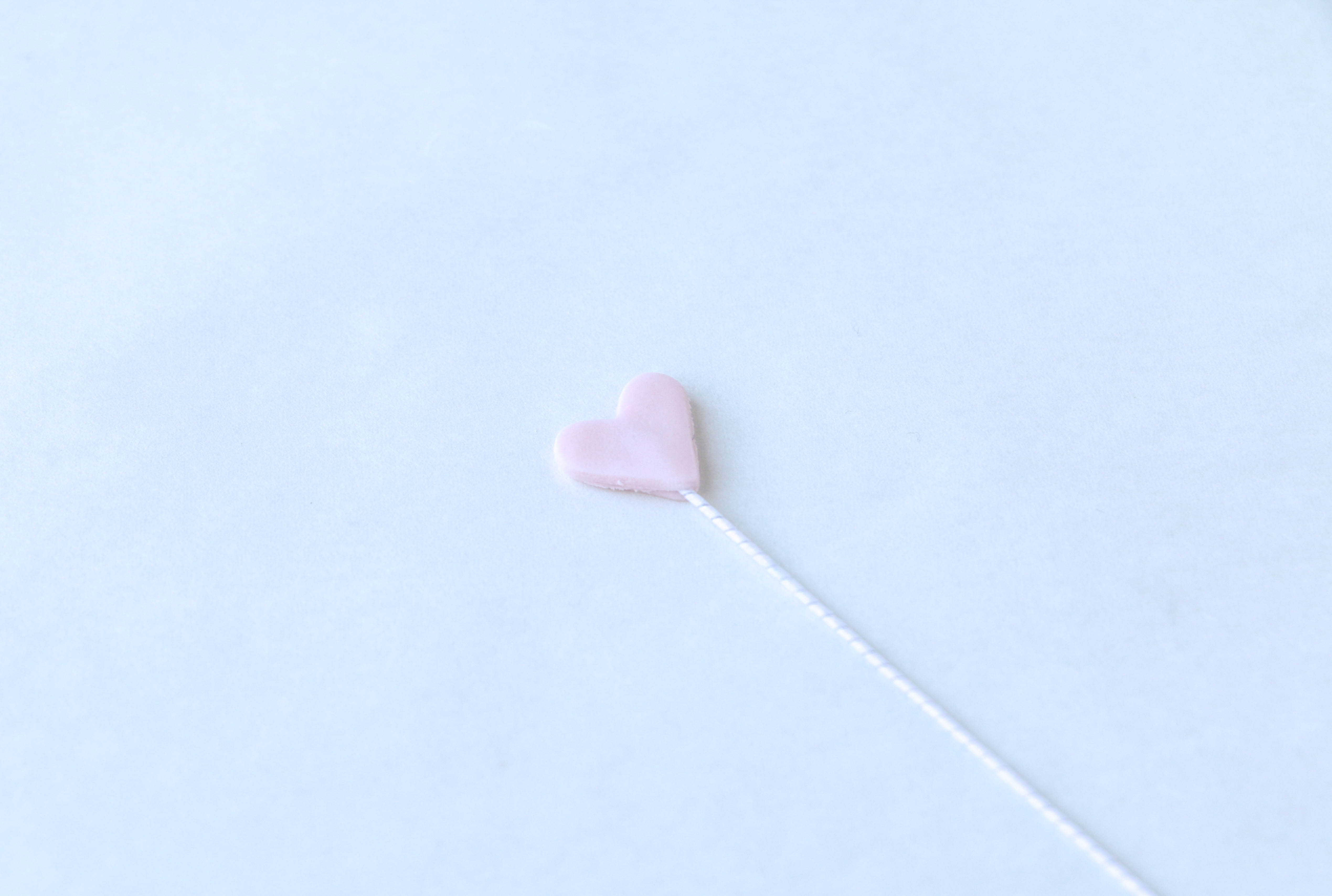 Step 4:
Pick up the wire and run your fingers along the sides of fondant pieces to smooth over any rough edges and to ensure that they are lined up correctly.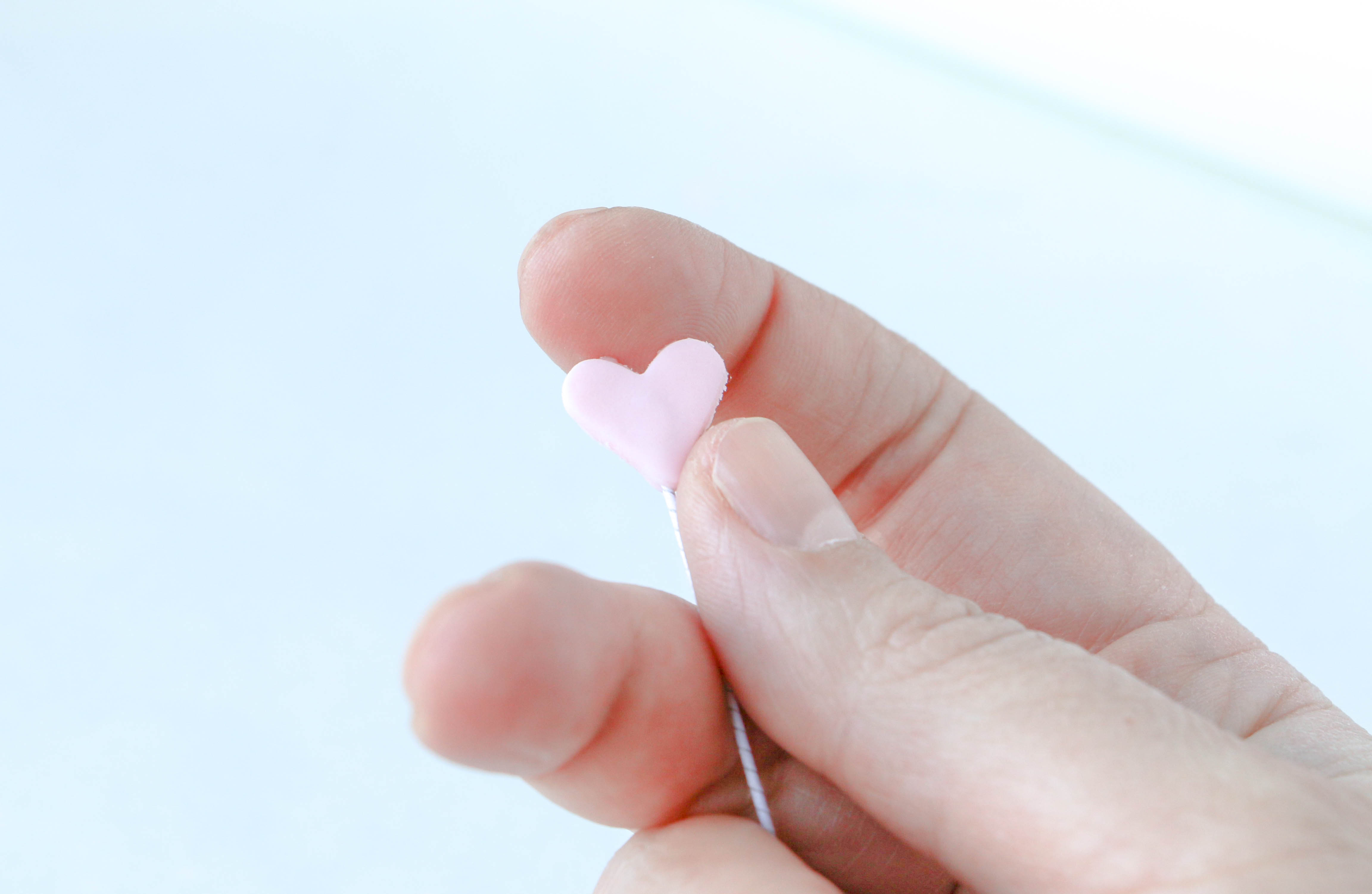 Step 5:
You can stop at this point, or you can add more shapes to your wires by repeating the steps above. Leave the wires flat to dry, so that the fondant shapes don't bend or slip down the wire while still pliable.
Step 6:
Inserting wires into cake can be tricky business! First check with your local food board to find out what's allowed in your area. If it's not allowed, sprays of wired fondant shapes should be inserted into balls of fondant set on top of the cake, or styrofoam that's been covered with fondant.
If inserting a wire directly into cake, first dip the wire into melted white chocolate or candy melts. This prevents the wire from coming into direct contact with any cake. For added safety or if you're adding a number of wires to the same area, first insert a drinking straw into the cake, then insert the wires within the straw. This will help keep the wires contained and make for easier removal.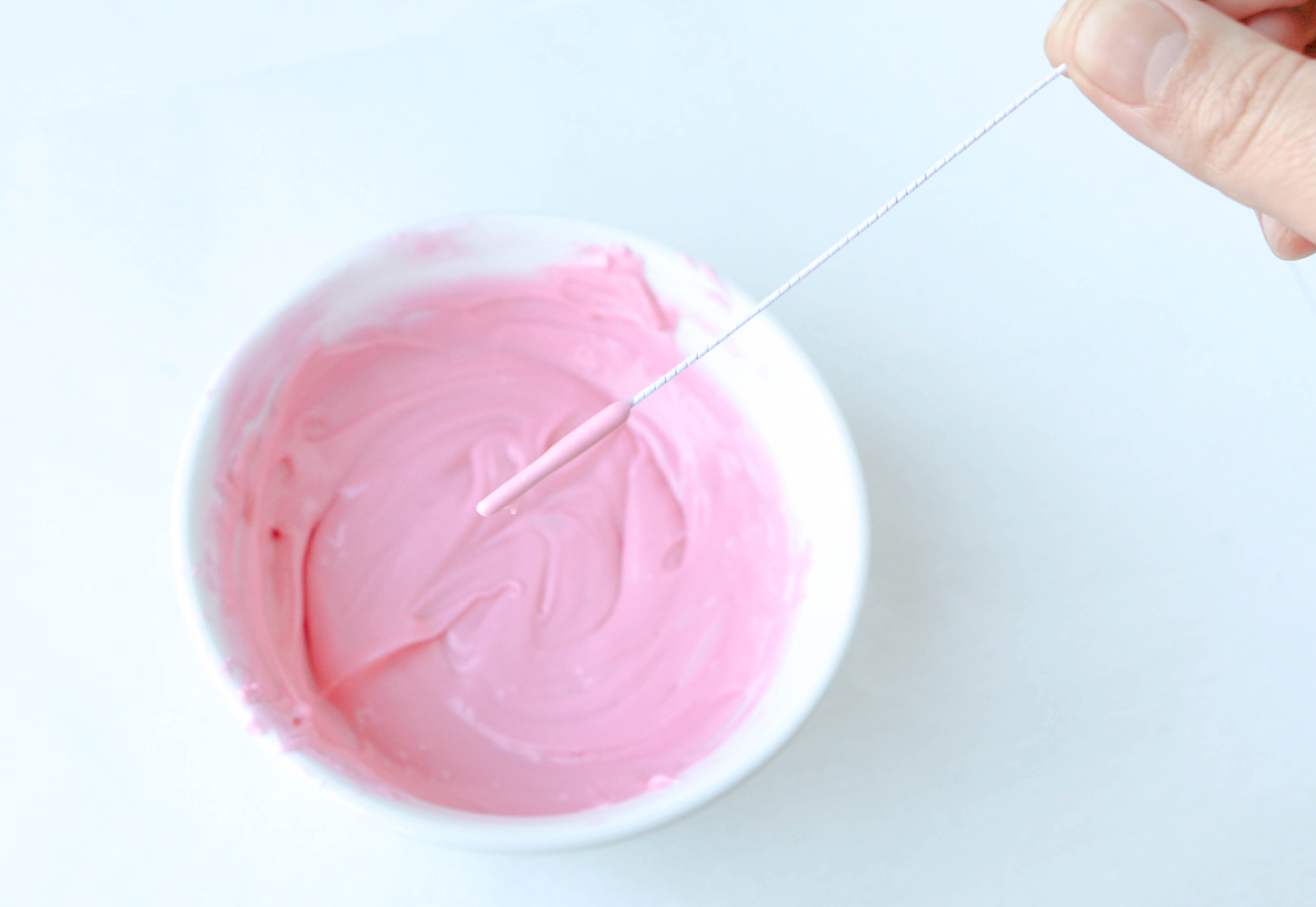 Wired fondant shapes can be made well in advance and stored for months in an airtight container at room temperature. Keep stars, hearts, and other shapes on hand to quickly add a bit of flare to your cake designs.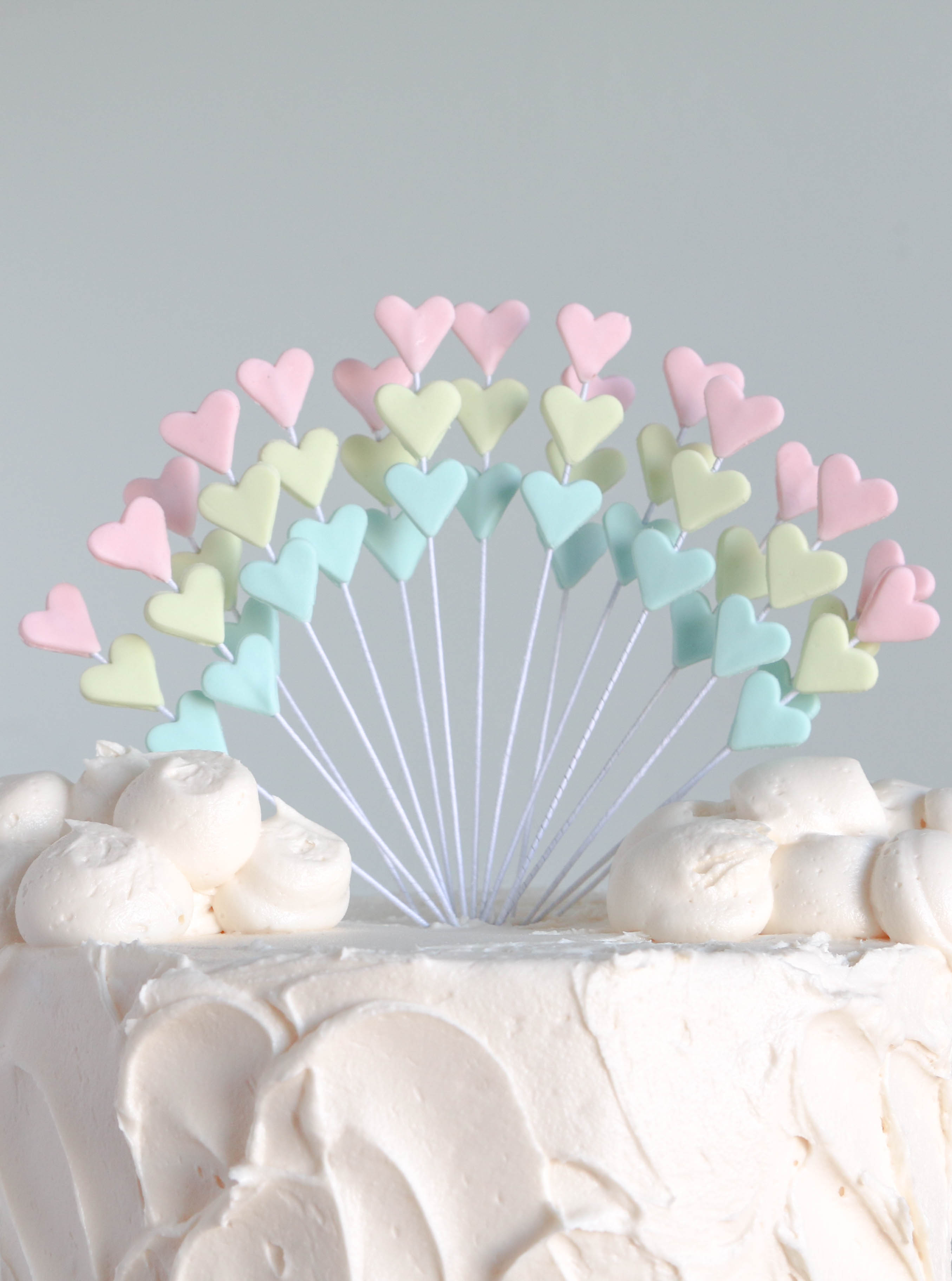 Did you Bluprint's YouTube Channel is full of free, quick video tutorials?
Check out this one where Bluprint instructor Maggie Austin demonstrates how to make a bouquet of wired sugar flower cupcake toppers
See more on Bluprint's YouTube Cake Decorating Channel.