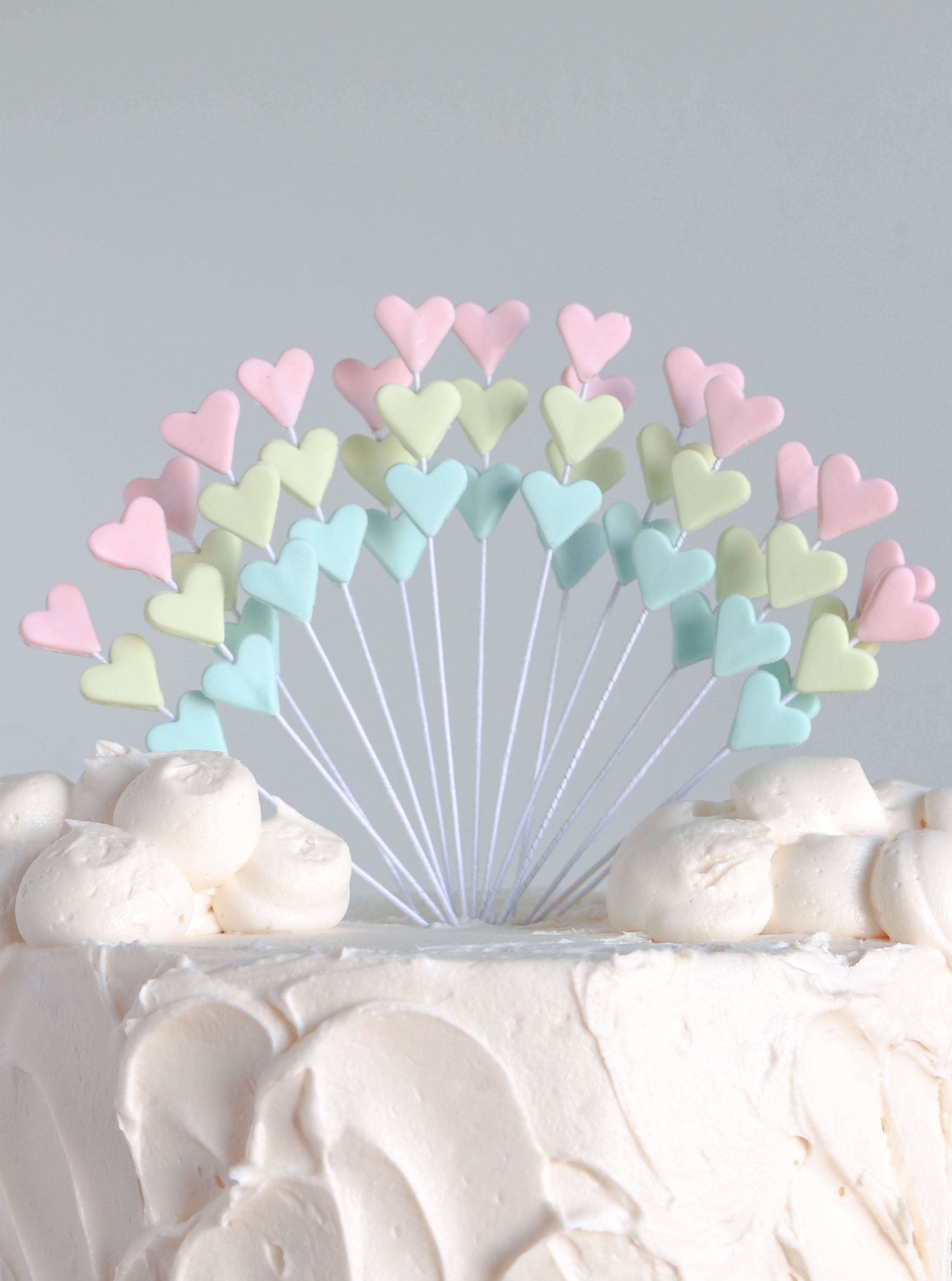 Whether it's Valentine's Day , a birthday or a special anniversary, celebrate love with a fantastic spray of fondant hearts. This project is a fun way to top any cake, and the method can be used with any shape — meaning all those cutters you have on-hand are about to be put to good use.
Spray of Fondant Hearts
Level: Easy
What You Need
Fondant (buy it or make your own)
Cotton-covered floral wires
Gum paste or tylose power
Heart-shaped cutters
Rolling pin
Small paintbrush
Candy melts or melted white chocolate
Straws (optional)
Instructions
1. Add a Drying Agent
Mix a small amount of fondant with tylose power according to the package's instructions, or with an equal amount of gum paste. Adding these drying agents will help your shapes dry quicker.
2. Roll and Cut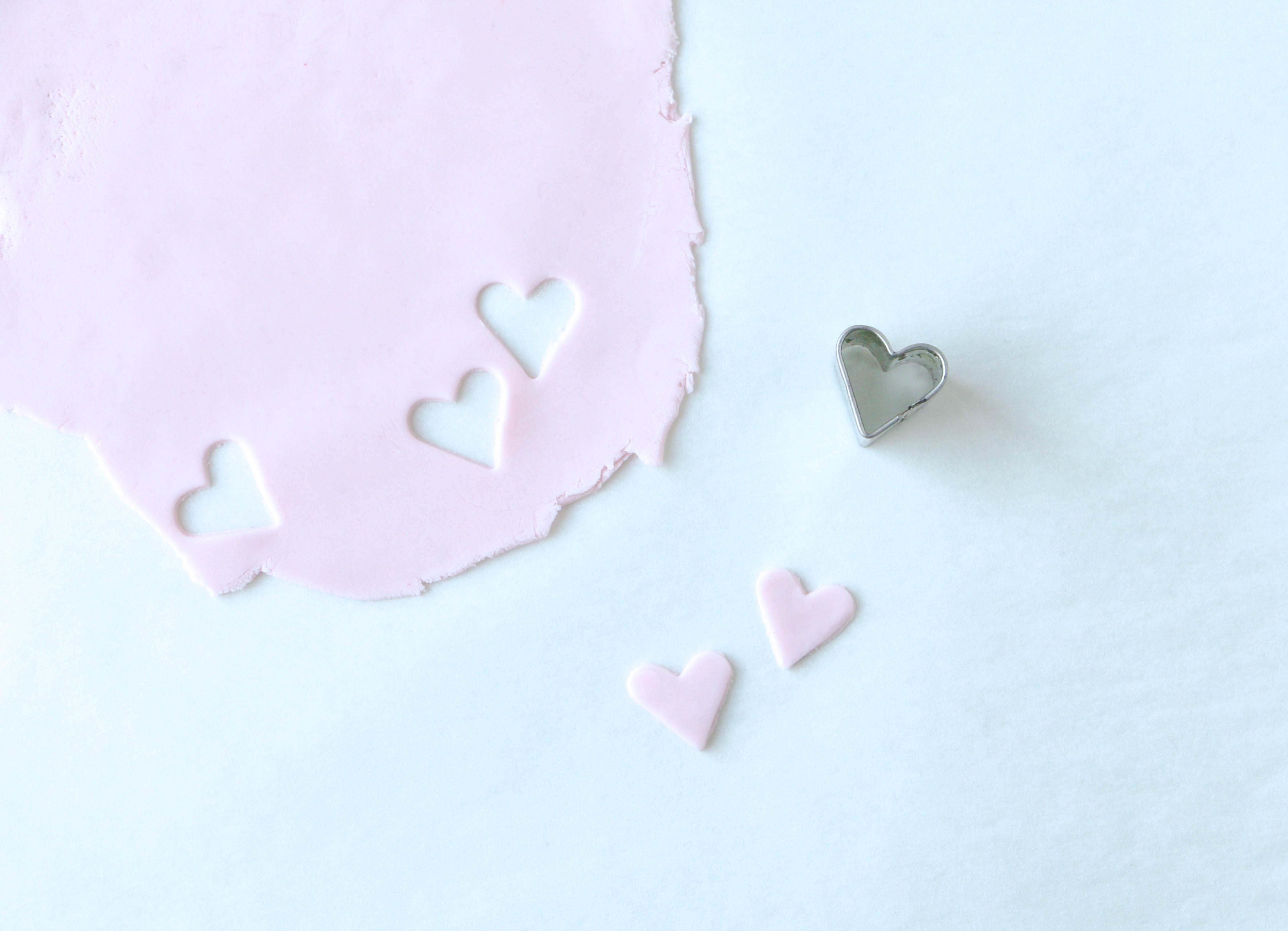 Roll your fondant until it's approximately ⅛" thick. Cut out two hearts for every wire you're going to place.
3. Add the Wire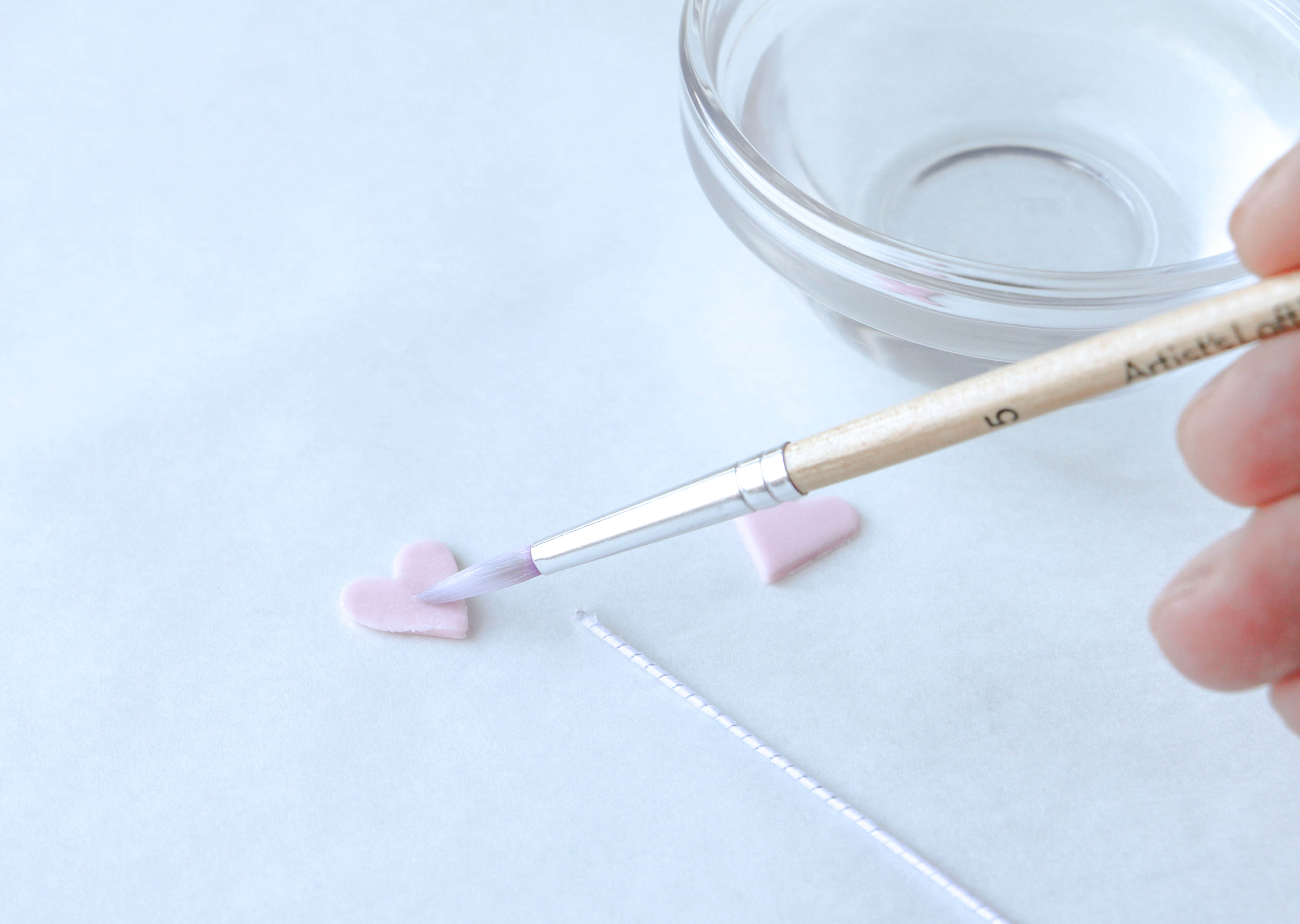 Using a small paintbrush, apply a small amount of water to the wrong side of one piece of fondant. Place the end of a wire onto the moistened side.
Pro Tip: You don't want to saturate your fondant — only use enough water for the fondant to become sticky.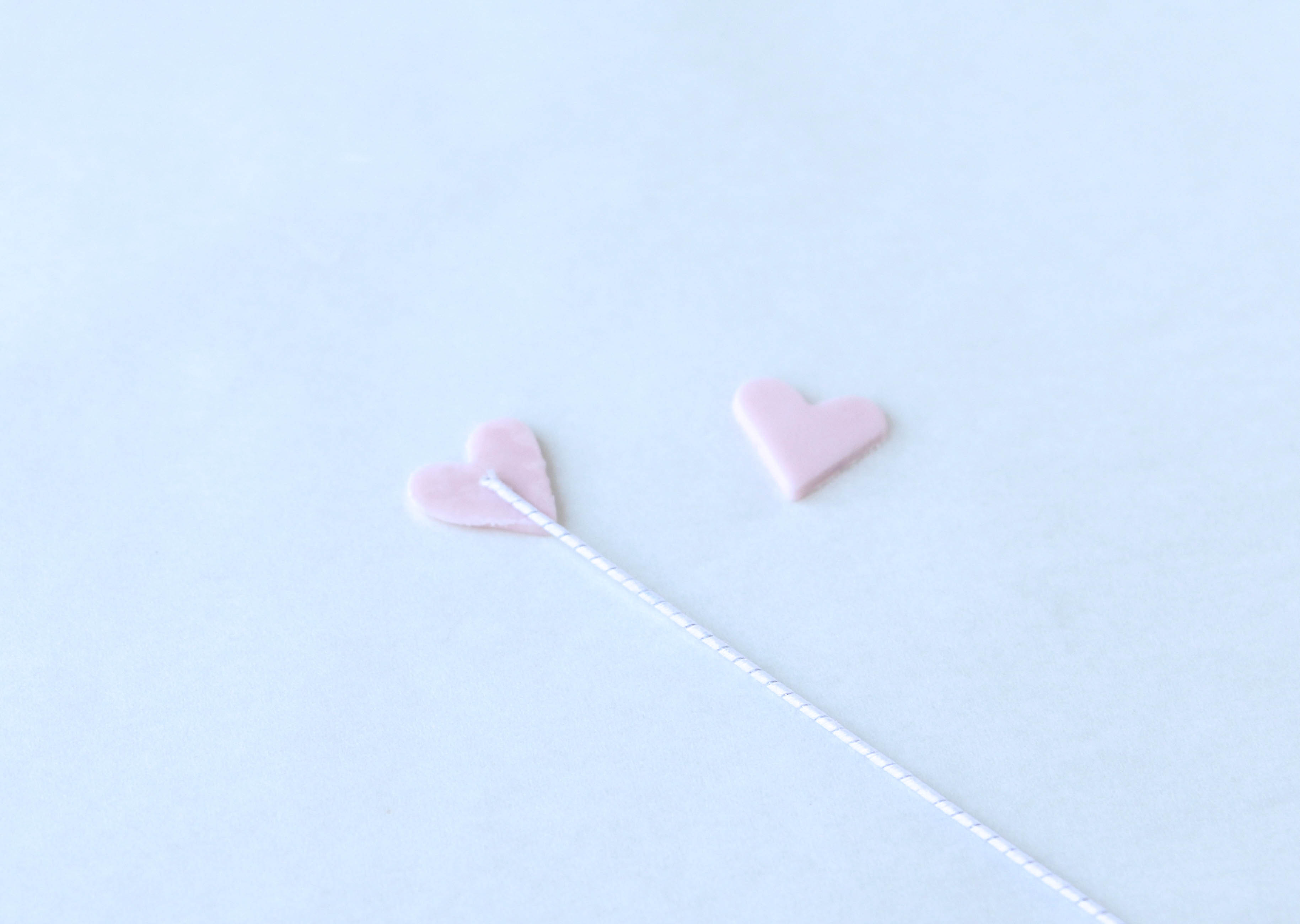 Place the second heart on top, so the fondant pieces sandwich the wire.
4. Smooth the Edges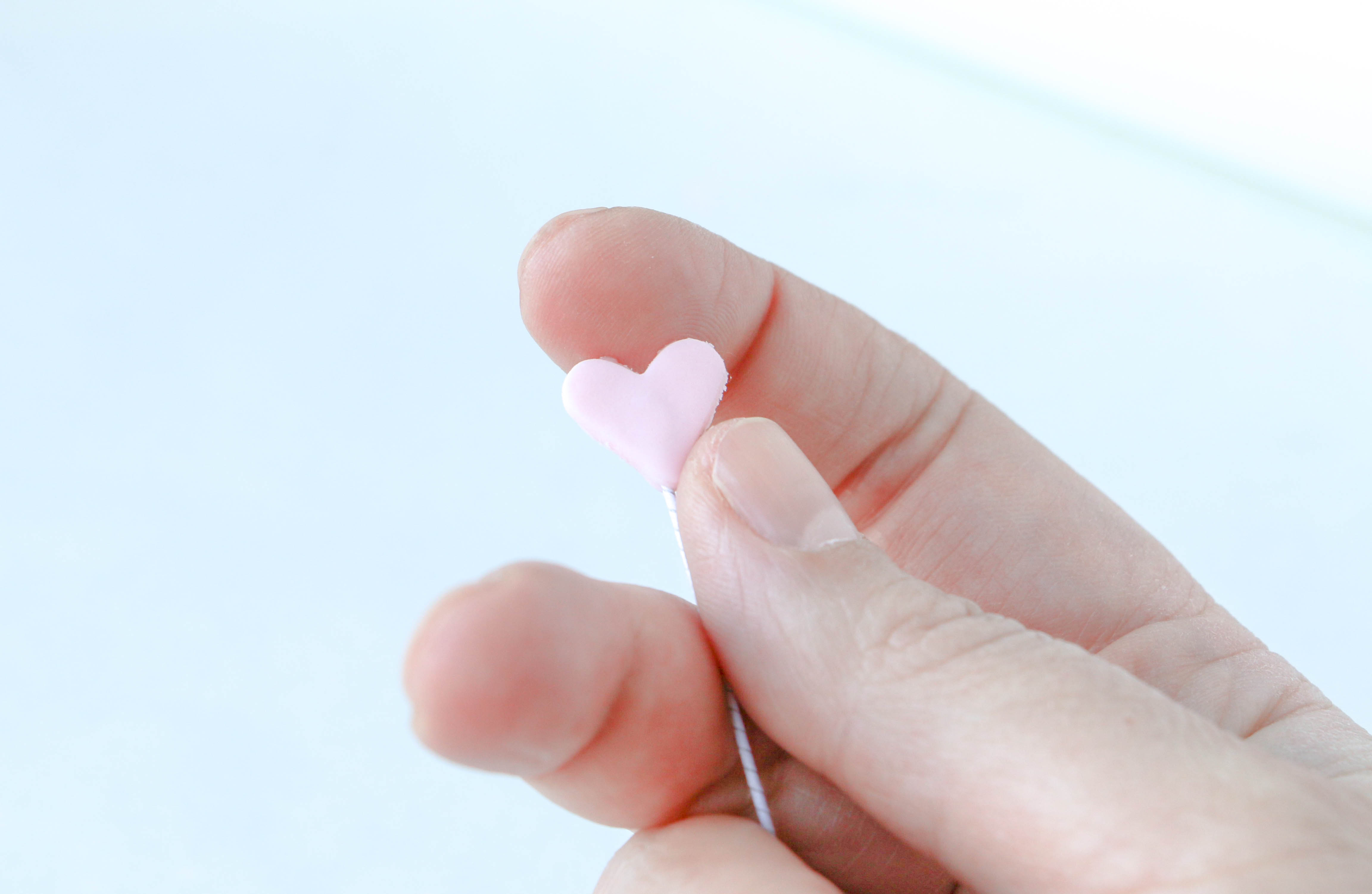 Pick up the wire and run your fingers along the sides of the fondant to smooth over any rough edges and ensure they're lined up correctly.
5. Add More Shapes (Optional)
You can stop at this point, or you can add more hearts to your wires by repeating the steps above. Leave the wires flat to dry, so the fondant doesn't bend or slip down the wire while it's still pliable.
Good to Know: Your toppers can take anywhere from a few hours to a full day to dry — it all depends on the humidity where you live, so plan accordingly.
6. Insert the Wire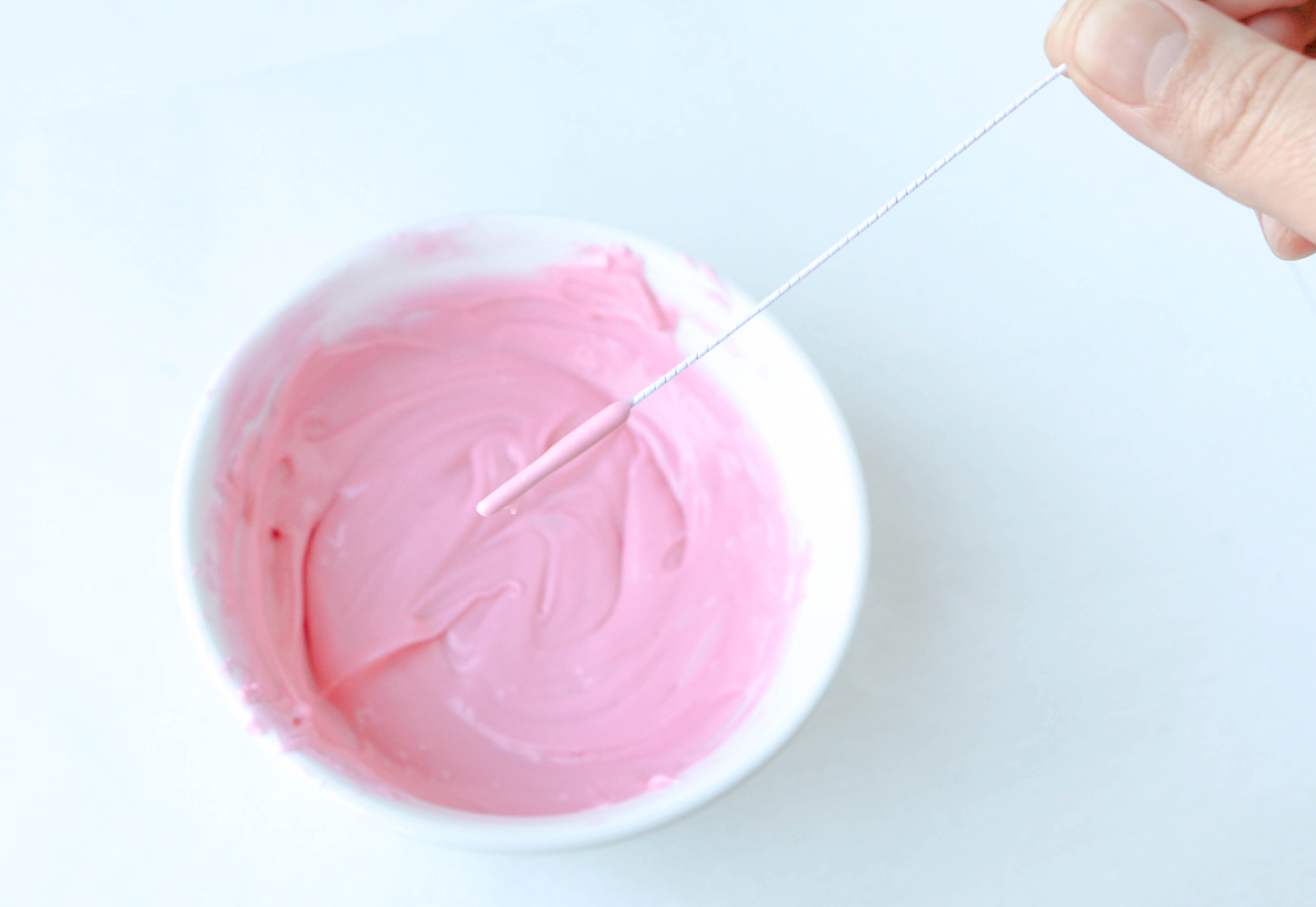 Dip the opposite end of your wire into melted white chocolate or candy melts. This prevents the wire from coming into direct contact with the cake, so it's totally food-safe.
Pro Tip: If you don't want to stick a wire directly into what you're going to eat, there are a few alternatives. You can insert the wire into balls of fondant, or styrofoam covered in fondant that's set on top of the cake. If you're placing a handful of wires in the same place, you could insert a straw into the cake, then place the wires into the straw — it'll keep them contained and make for an easy removal.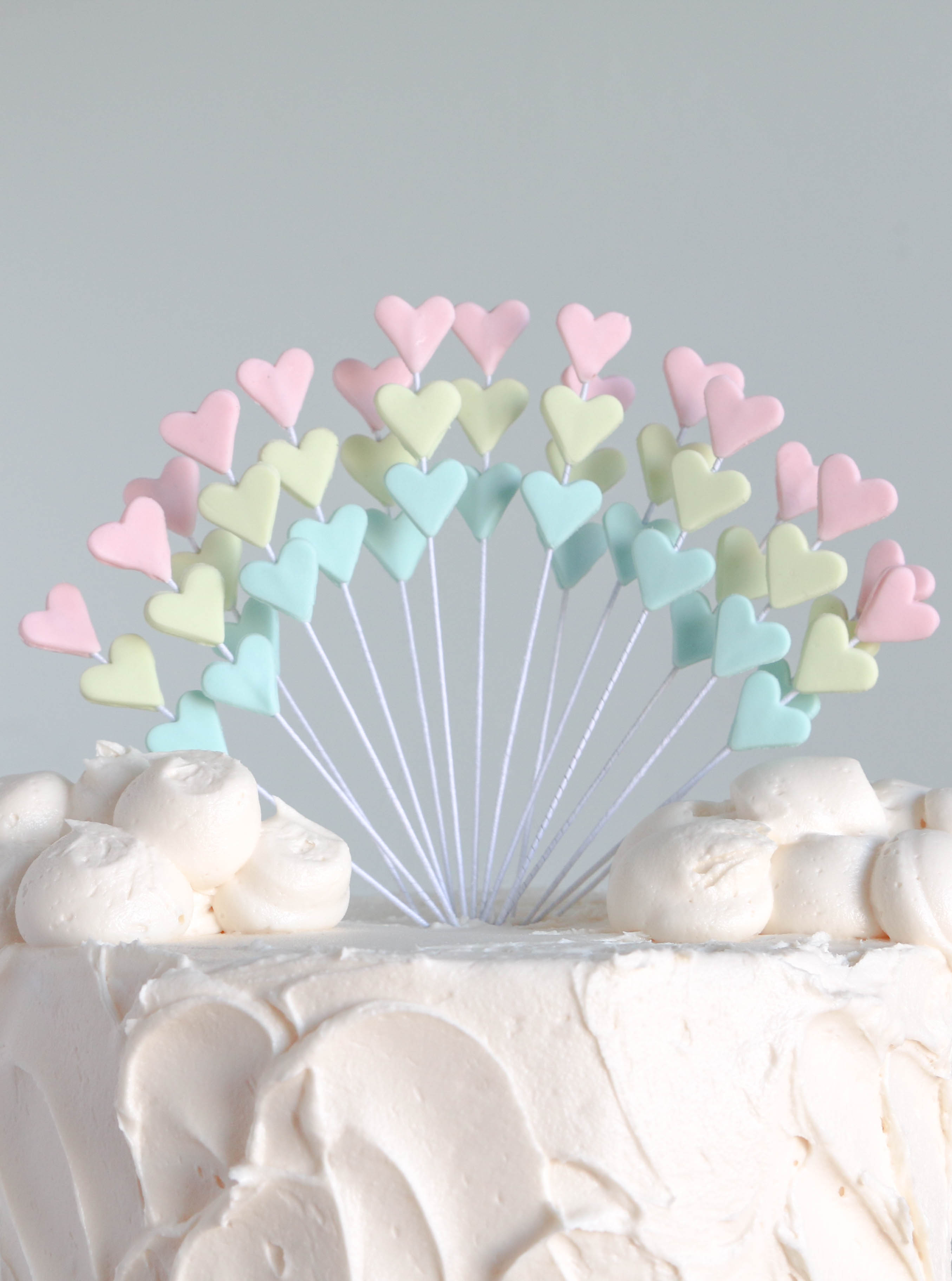 These hearts (and other wired fondant shapes) can be made well in advance of your cake. Store them in an airtight container at room temperature and they'll keep for months.
Photos by Erin Gardner