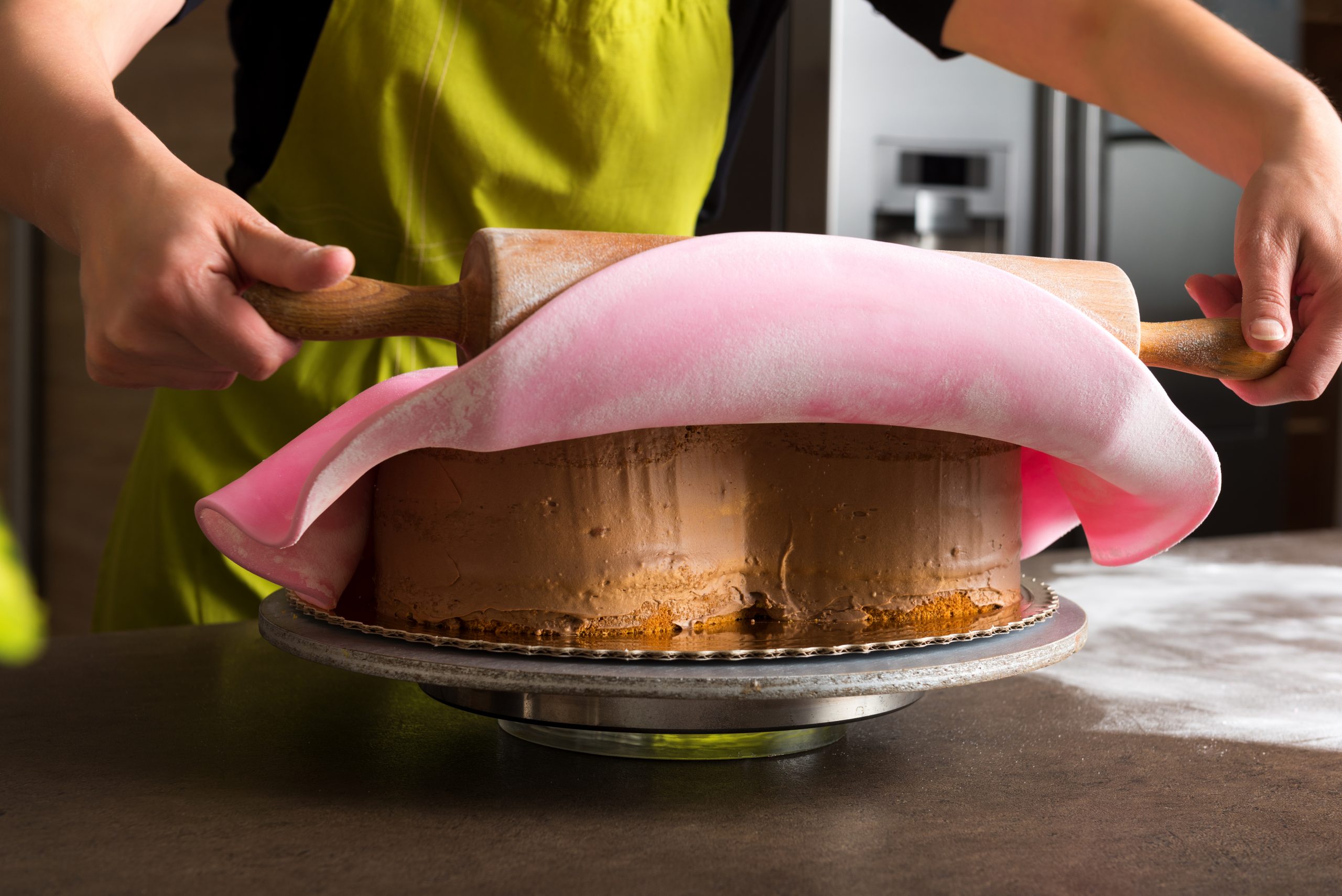 Fondant, aka sugar paste or ready-to-roll icing, will help you make the most beautiful cakes you've ever baked. Whether you cover your entire cake in fondant for a smooth surface or use it to sculpt fun toppers, this sugary paste is a total game changer.
And while you can always opt for store-bought, making your own fondant is easier than you'd think. Not only is it cheaper than the packaged stuff, but it also tastes way better. Follow the steps below to make a firm, elastic paste that's easy to roll out and work into your next cake design.
Pro Tip: If you're in a pinch, you can make simpler marshmallow fondant in just 15 minutes.
How to Make Fondant
Yield: about 2½ pounds
Ingredients
7 cups confectioners' (powdered or icing) sugar
⅓ cup and 2 tablespoons shortening (vegetable fat or white margarine) such as Crisco, Wooden Spoon, Trex or Copha
1 tablespoon gelatin granules or powder
2 tablespoons water
⅓ cup light corn syrup
1 tablespoon glycerine
¾ cup white baking chocolate or candy melts, chopped (optional)
½ teaspoon fine table salt
1 teaspoon lemon juice or a few drops of clear vanilla essence
Food coloring (optional)
Extra shortening or non-stick cooking spray
Pro Tip: Although the baking chocolate and candy melts are listed as optional, we highly recommend including them in your fondant. They increase the paste's elasticity, which helps prevent drying out and cracking.
Instructions
1. Prepare the Ingredients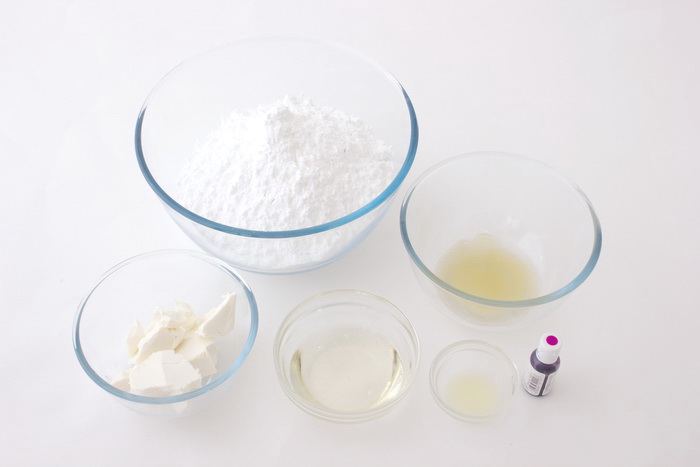 Sift the confectioners' sugar into a large bowl. Set aside 2 cups to use later.
Heat the shortening in a microwave oven at full power for 30-40 seconds or until thoroughly melted. Set aside.
Pour the gelatin granules over the water in a microwave-safe bowl. Heat in a microwave oven at full power for 10-20 seconds or until completely melted, making sure the mixture does not boil (boiling will cause the gelatin to lose its strength). Stir the melted shortening into the melted gelatin.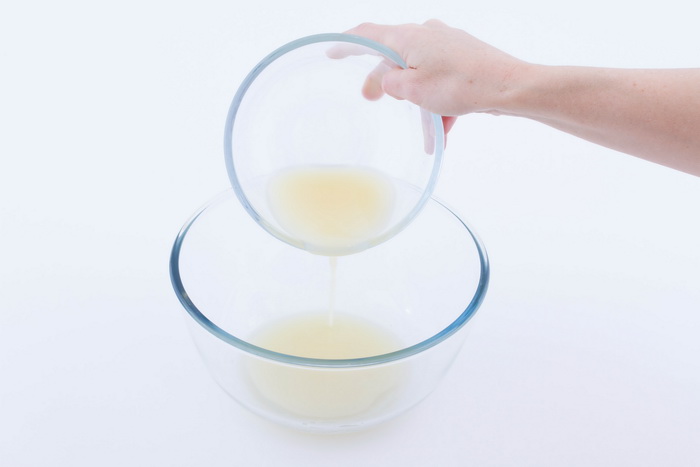 Stir the light corn syrup, glycerine, salt and optional chocolate into the melted gelatin.
2. Heat and Mix Until Smooth
Place the mixture back in the microwave and heat at full power for 30 seconds. If necessary, heat for another 20 seconds if using the optional chocolate. Stir until the mixture is smooth.
3. Flavor and Color as You Like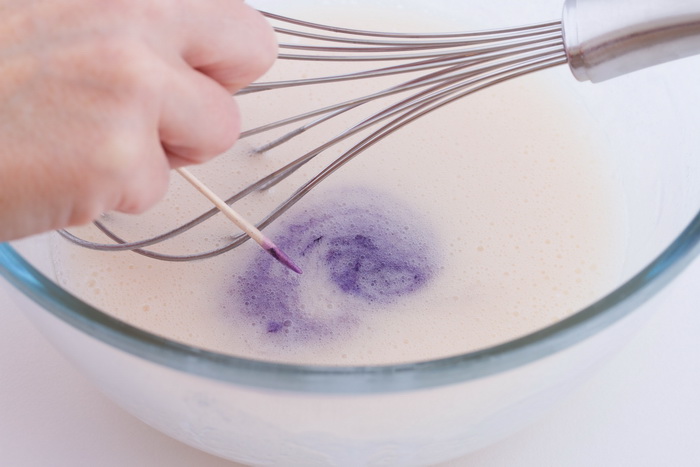 Add the lemon juice or clear vanilla essence (whichever is speaking to you). Dip a toothpick into gel food coloring and add a small amount of color at a time. You can also use an eyedropper to drop food coloring into the mixture. Mix until you have your desired color.
Pro Tip: It's best to use gel food coloring to color sugar paste, as it doesn't affect the texture. If you only have liquid food coloring, it'll soften your paste. Add extra confectioners' (powdered or icing) sugar to counteract this. You could also add 1 teaspoon CMC powder, Tylose powder or gum tragacanth per 2 pounds and 10¾ oz of sugar paste to firm it up.
4. Mix in the Sugar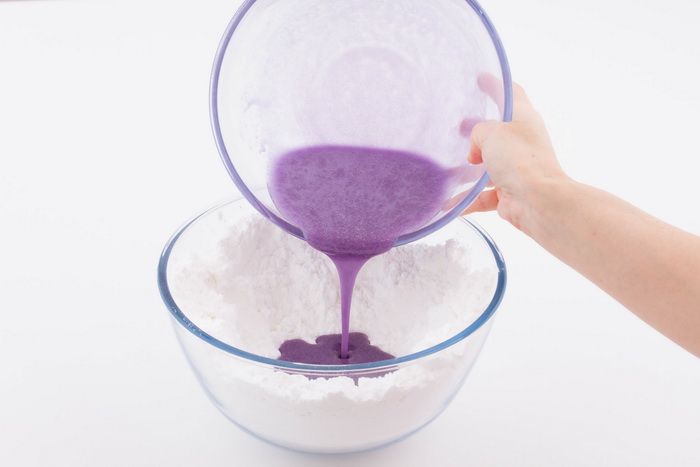 Make a well in the confectioners' sugar and pour in the gelatin mixture.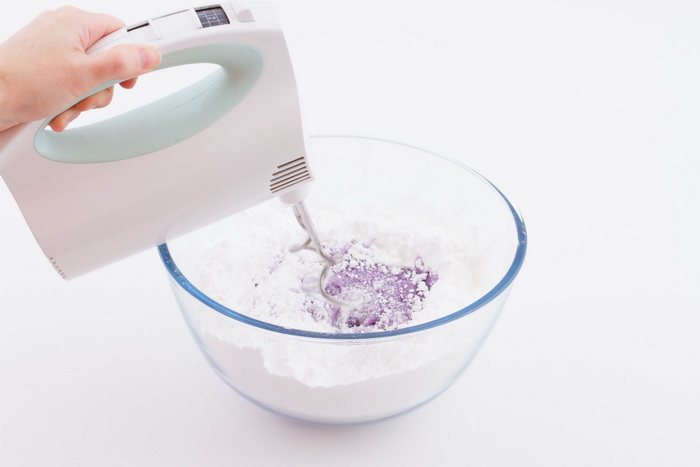 Blend the gelatin mixture into the confectioners' sugar with a wooden spoon or an electric mixer fitted with dough hooks. Mix until you have a sticky paste and most of the confectioners' sugar is incorporated.
Good to Know: Be careful when using your electric mixer, as its motor could burn out if the paste becomes too firm.
5. Knead by Hand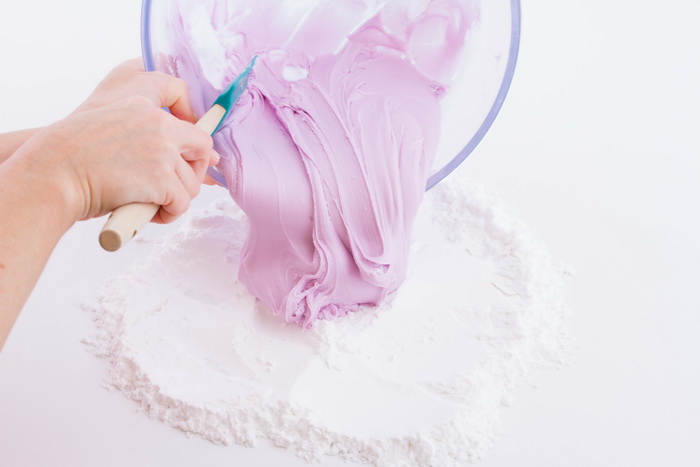 Pour some of the reserved confectioners' sugar onto your workbench. Spread some of the extra shortening on a spatula (or spray the spatula with non-stick cooking spray) and use it to scrape the sticky paste onto your workbench.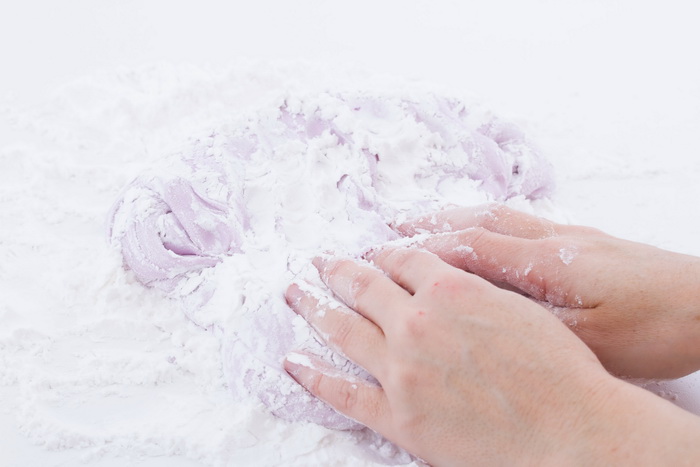 Spread shortening or spray non-stick cooking spray onto your hands and knead the fondant. Keep on adding more confectioners' sugar until your mixture is smooth and easy to handle.
Pro Tip: If the fondant is very sticky, spread more shortening on your hands and add more confectioners' sugar. If your sugar paste doesn't feel elastic enough even after kneading it well, add up to 1 teaspoon CMC powder, Tylose powder or gum tragacanth per 2 pounds and 10¾ oz of sugar paste. Just remember: this will make your paste dry out faster.
6. Wrap and Store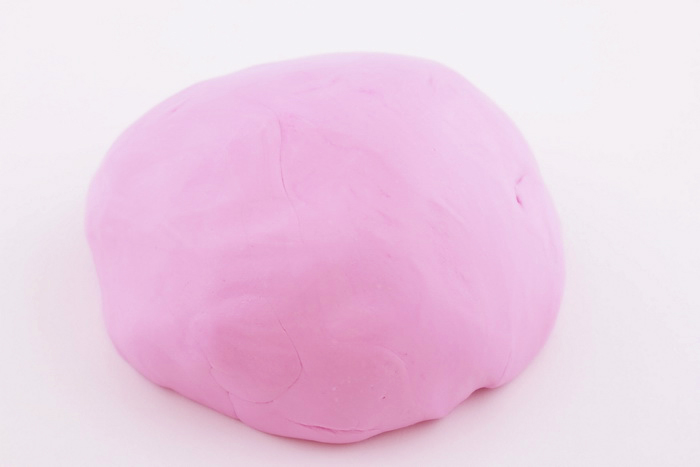 The fondant should be firm, but still slightly sticky, as it will become firmer and drier after standing overnight.
Pro Tip: If your sugar paste feels dry and cracks, feels very firm or crumbly, knead in a few teaspoons of melted shortening (vegetable fat or white margarine). Alternatively, work glycerine and or a few drops of cooled boiled water into the paste to soften it and make it more elastic.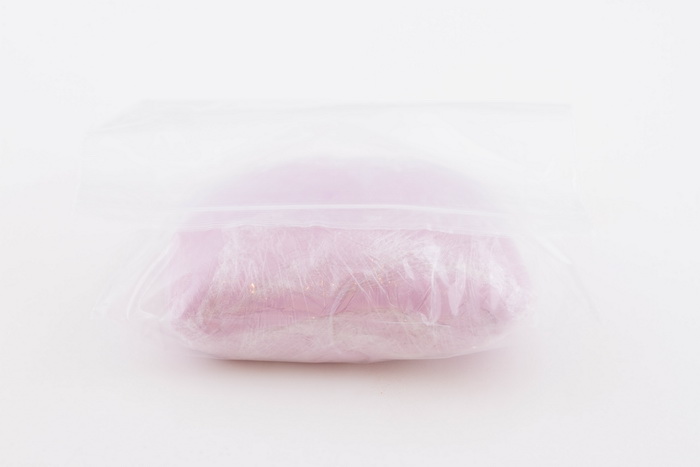 Spread shortening over the ball of fondant and cover with plastic wrap. Place it in a Ziploc bag and let stand overnight.
Good to Know: If you want to use the fondant immediately instead of storing overnight, that's okay. But you may find the paste too sticky before it has rested. To correct this, just mix in a bit more confectioners' sugar until it feels firm and dry, then continue with your project.
Working With Fondant2> Soften it Up
If your fondant feels very firm after standing overnight, knead it well or microwave on full power for 10-second intervals until it feels soft enough to roll out.
Adjust Color if Needed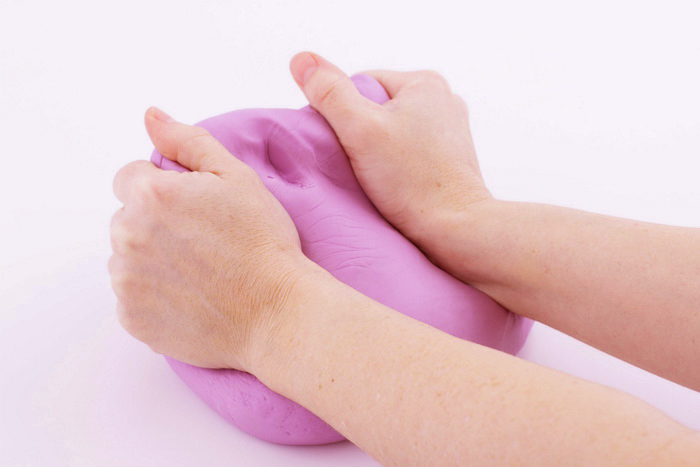 Is the color too light? There's an easy fix — just knead in some more food coloring. (You can also wait until this step to add food coloring to the sugar paste in the first place — it will work just fine.)
Roll and Drape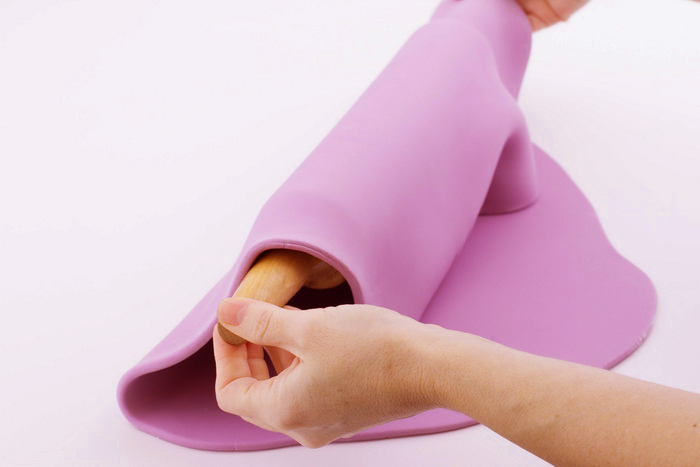 After your fondant is well kneaded, roll it out to an even thickness and a size large enough to cover the surface of your cake. Then just drape the paste over a frosted cake and smooth it out with a fondant smoother.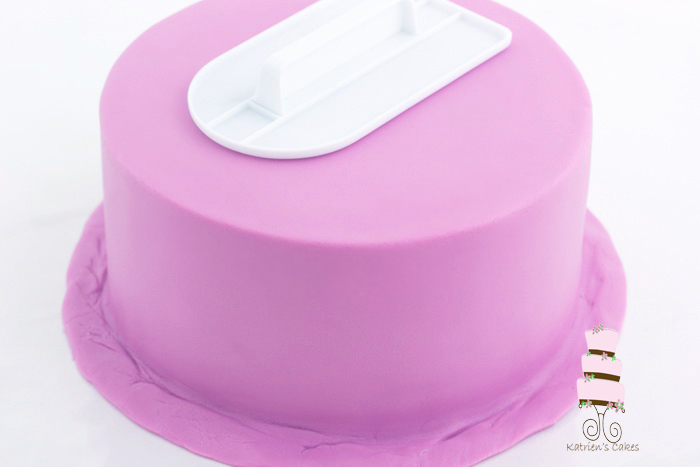 Good to Know: Sugar paste will keep for two months at room temperature, or four months if refrigerated and for six months to a year if frozen. Bring back to room temperature before use.
Now you're a sugar paste pro!
Photos via Katrien's Cakes