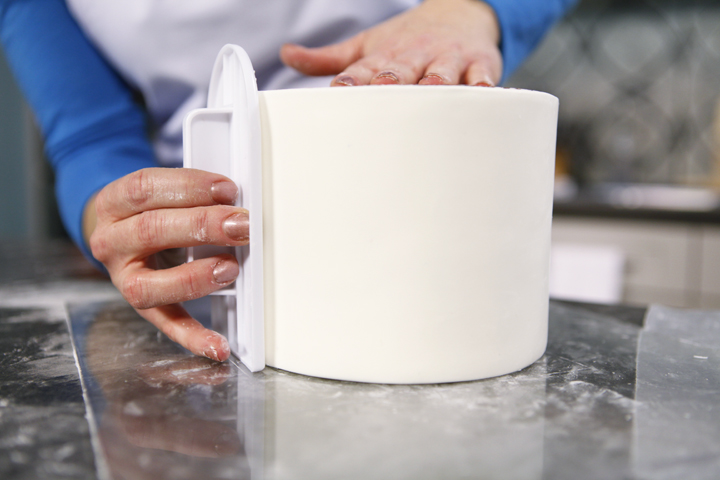 Making your own marshmallow fondant (MMF) is easy — so easy, in fact, you can do it in your microwave! But that's not even the best part: DIYing your fondant actually gives you way more control over the finished product, and this recipe is more elastic and easier to work with than many traditional versions. Once you give it a try, you'll be hooked!
DIY Marshmallow Fondant
Level: Easy
Ingredients
4 cups confectioners sugar
2 tablespoons water or lemon juice
3½ cups mini marshmallows
⅔ cup white baking chocolate or white candy melts, chopped
Food coloring (optional)
Good to Know: Chocolate is the magic ingredient to making your fondant firmer, more elastic and easier to use. Plus, it stops it from sagging or drying out. Win-win!
Instructions
1. Melt the Marshmallows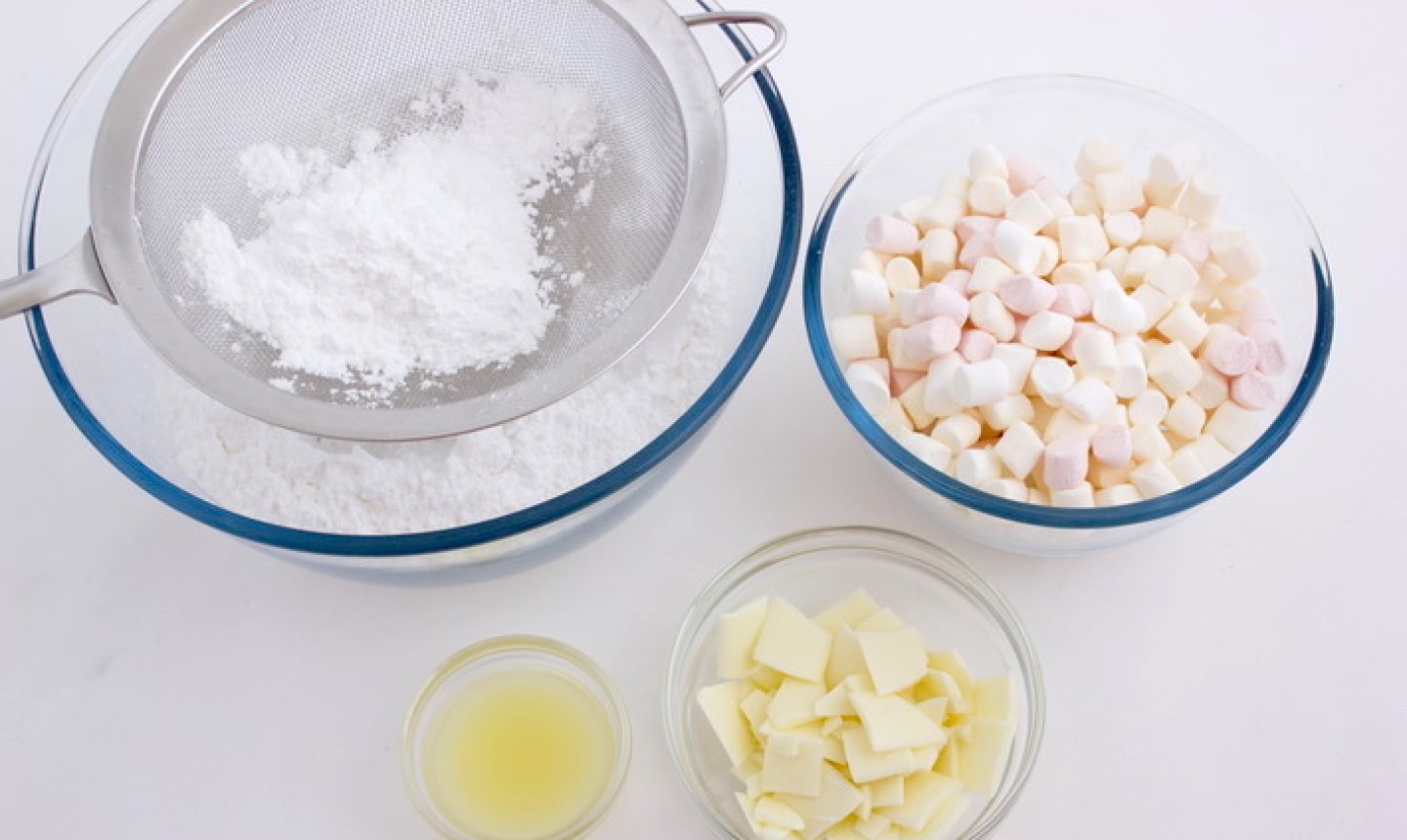 Put the marshmallows and the water or lemon juice in a large microwave-safe bowl. Heat the mixture at full power for 40 seconds. Stir well.
Return to the microwave and heat at full power, stirring at 30-second intervals, until all the marshmallows have melted and the mixture is smooth.
2. Bring On the Chocolate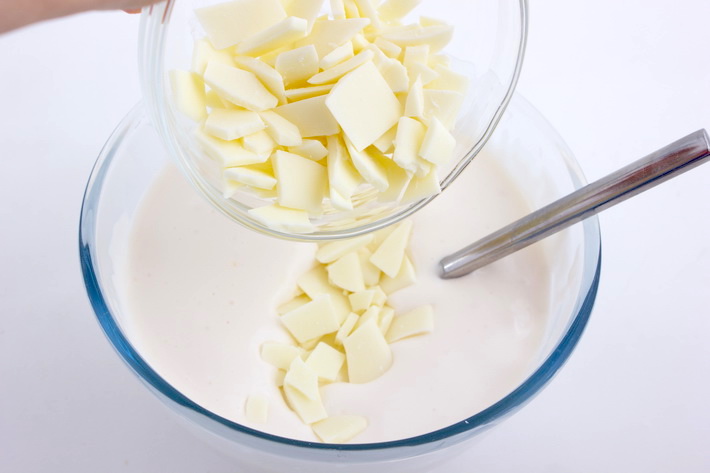 Add the chopped chocolate to the warm melted marshmallows and stir until the chocolate is melted and no lumps are visible.
Pro Tip: You can use colored candy melts in place of the chocolate for instant colored fondant.
3. Add Color
Dip a toothpick into gel food coloring and add a small amount at a time (or use an eyedropper to drop liquid food coloring into the mix). Blend until you reach your desired color.
Pro Tip: Gel coloring is the best because it doesn't affect texture, but if you only have liquid food coloring available, add some extra confectioner's sugar or 1 teaspoon of CMC powder, Tylose powder or gum tragacanth per one recipe of marshmallow fondant to firm things up.
4. Mix It All Up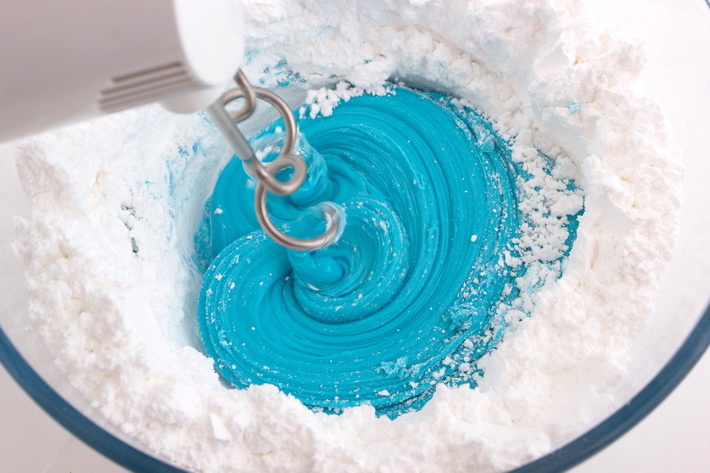 Sift the confectioners sugar into a large bowl and make a well in the center. Pour the marshmallow mixture into the well. Blend with a wooden spoon, spatula or an electric mixer fitted with dough hooks. Mix until you have a sticky paste, and all of the confectioners sugar has been incorporated.
Pro Tip: Be careful using your electric mixer: this is thick stuff, and you could burn out the motor if you overwork it.
5. Knead It Out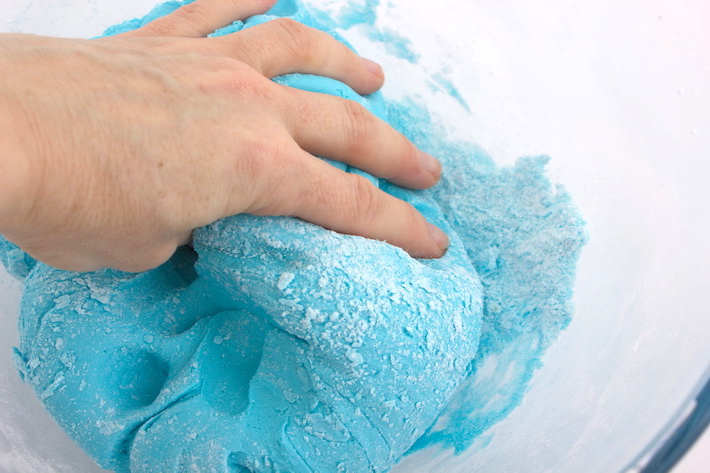 If the paste becomes too firm nearing the end of mixing, knead the last bit of sugar into the marshmallow fondant with your hands. Continue kneading by hand until your fondant is delightfully smooth.
Troubleshooting Your Fondant
If you're not getting exactly what you bargained for, the weather or some other variable could be messing with your consistency. Here are the most common problems — and how to fix 'em.
Fondant Is Too Soft
Knead 15 ounces of modeling chocolate into one recipe of marshmallow fondant.
Fondant Feels Dry or Too Firm
Mix an equal amount of store-bought fondant into the marshmallow fondant. Or, knead a few teaspoons of melted vegetable shortening or glycerine, or a few drops of cooled boiled water into the fondant to soften and make it more elastic.
How to Store Marshmallow Fondant
If you're not using your fondant right away, store it by spraying plastic wrap or a zip-top bag with non-stick spray and place your fondant inside. It will keep for two months at room temperature, four months if refrigerated and six months if frozen. When you're ready to use, bring it back to room temperature before you begin. You may also need to microwave it for about 30 seconds before rolling it out.

<!–
FREE Fondant Class for Beginners!
Learn how to make flawless, fondant-covered cakes.

Enroll FREE Now »

–>