You love working with fondant to create fantastic feats of cake decoration, from a simple yet elegant allover covering to complex shapes, figurines and fondant flowers. However, if you live in a hot and humid climate, chances are you don't love how fondant reacts to the heat. Far from thriving, fondant can become a hard-to-handle, sticky and too-soft medium for cake decorating in balmy climates.
Thankfully, this does not mean that you have to avoid fondant when the weather is hot, especially considering that the summer is prime wedding cake season. Fondant can be used in the heat, provided you follow certain precautions to keep it in perfect working condition.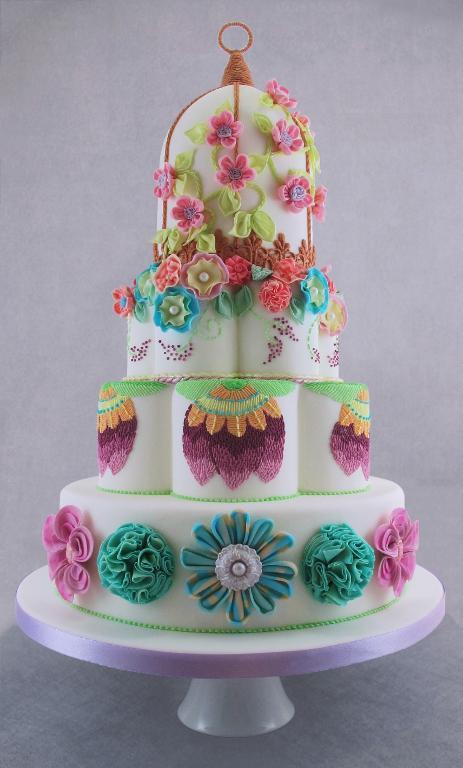 Rolled fondant flower cake via Bluprint member TashasTastyTreats
[box type="shadow"]For inspiration on the many ways to work with fondant, start with the online Bluprint class The Wilton Method: Decorating With Fondant. This class will provide you with the building blocks of fondant success, from rolling and molding to creating delicate bouquets.[/box]
To help you beat the heat, here are some easy tips for working with fondant in humid climates.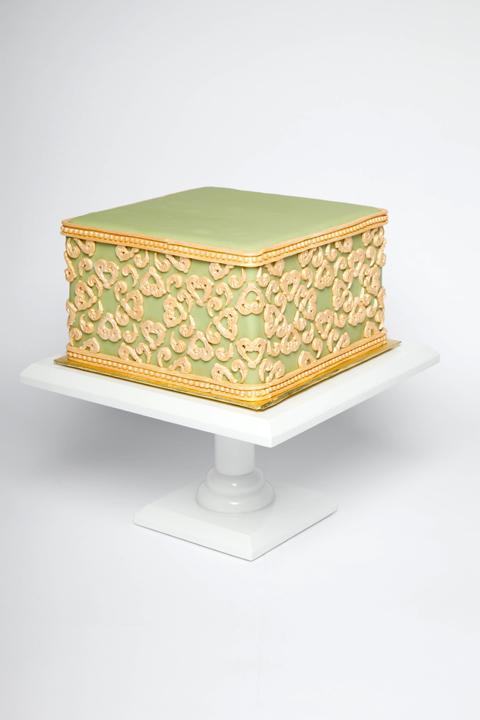 Baroque beauty cake via Bluprint instructor Beth Somers
1. Condition the air
Regardless of what the weather is like outside, you can control the quality of the air in your kitchen. If you're going to be decorating cakes with fondant frequently, an air conditioned kitchen is very important. Many bakers will also invest in a dehumidifier to remove excess moisture from the air, making the perfect climate for cake decorating.
2. The fridge is a foe…mostly
You may find yourself thinking "instead of air conditioning, I'll just finish the cake quick and store it in the fridge." Bad idea. Not only can the fridge dry out cakes and make cracks in fondant, but removing the cake from the refrigerator and re-introducing it to the heat and humidity can have adverse affects on the cake. As it warms, the humidity can cause the fondant to form condensation, which can cause irregular drips down the sides, or worse, bleeding colors. If refrigeration is necessary for whatever reason, use the same tips for storing fondant flowers and return to heat gradually.
Sometimes, however, the fridge can be your friend. If your fondant is too soft to work with, the fridge can be your friend for short-term cooling. Pop it in the refrigerator for 10 to 15 minutes; this should help it firm up. Don't leave it in the refrigerator for too long, though, because this can cause it to dry out.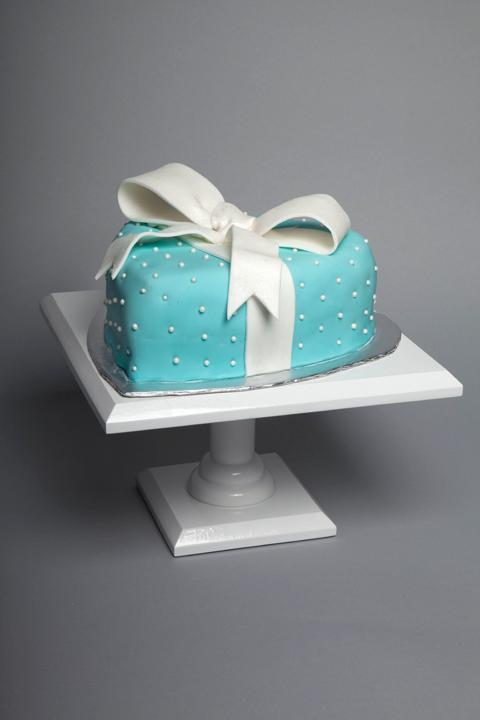 Gift box cake via Bluprint instructor Beth Somers
3. Cool your hands
Your hands are what you use to create cake art, so you have to take care of them. If you have hot hands, it may affect your fondant. Keeping your hands cool and your tools, too, can be a simple way to maintain your fondant flow when you're working on a cake. Running your hands briefly under cold water under the tap and then drying thoroughly before working with fondant can make a difference.
4. Starch it up
When rolling your fondant, use cornstarch instead of confectioners' sugar to dust the surface. If your fondant is tending toward sticky, the confectioners' sugar will be absorbed more rapidly than you might like; cornstarch won't absorb in the same way, and will be more effective in keeping the fondant from sticking too much.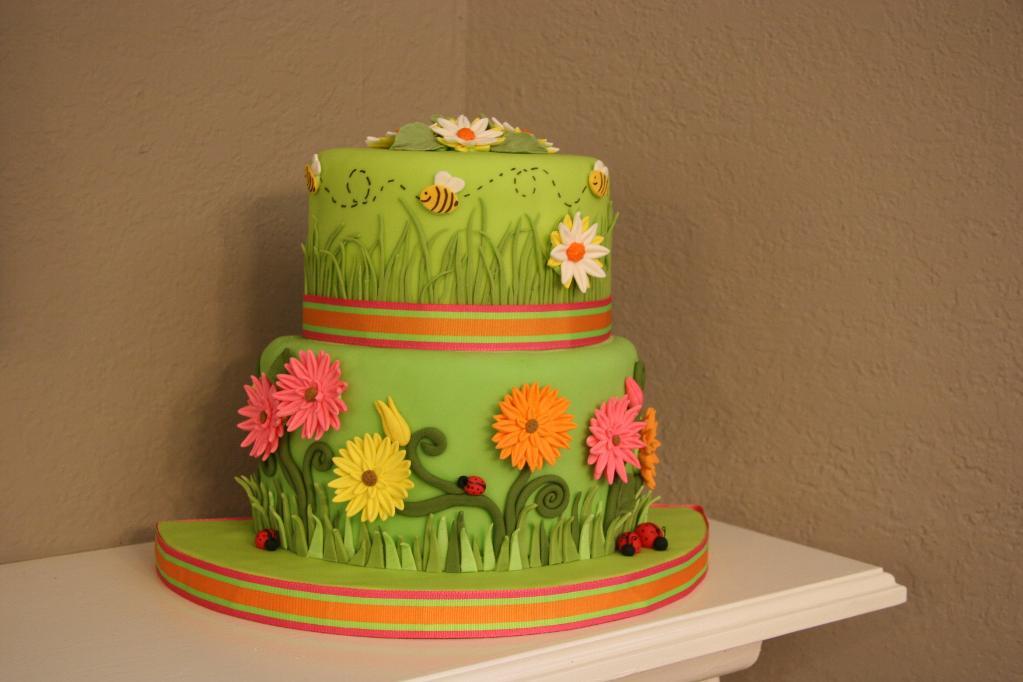 Daisy cake via Bluprint member cakeartisan
5. Break out the booze
Totally not joking: Alcohol can improve your cake decorating. Since it evaporates quicker than water, it won't add excess moisture, making it an ideal adhesive to attach fondant cutouts to a fondant topped cake. Vodka is favored as it is colorless and doesn't impart much of a flavor, but any clear spirit can be used.
[box type="shadow"]You might also enjoy our tips on hot weather cake decoration.[/box]
Do you have any tips for working with fondant in hot weather?