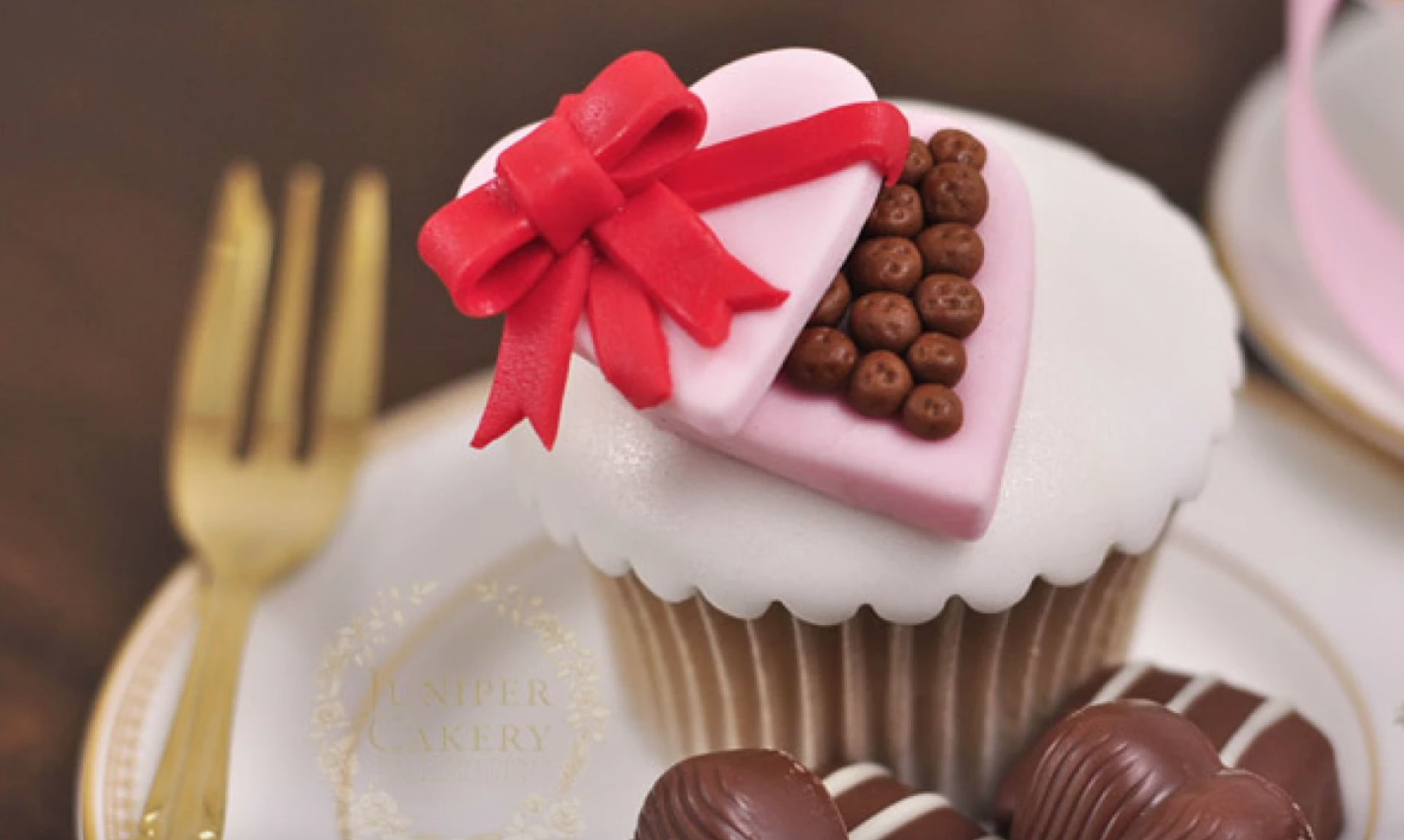 This Valentine's Day , think outside the box (of chocolates) and make the sweetest topper for all your festive cupcakes. These truffles might be tiny, but they'll wow any recipient.
Chocolate Box Cupcake Topper
Level: Easy
What You Need
Pink and red (or white) gum paste
Modeling chocolate
Small heart-shaped cookie cutter
Small sharp knife
Paint brushes
Confectioners' glaze
Fondant rolling pin
Cornstarch
Ball tool
Instructions
1. Cut Out the Hearts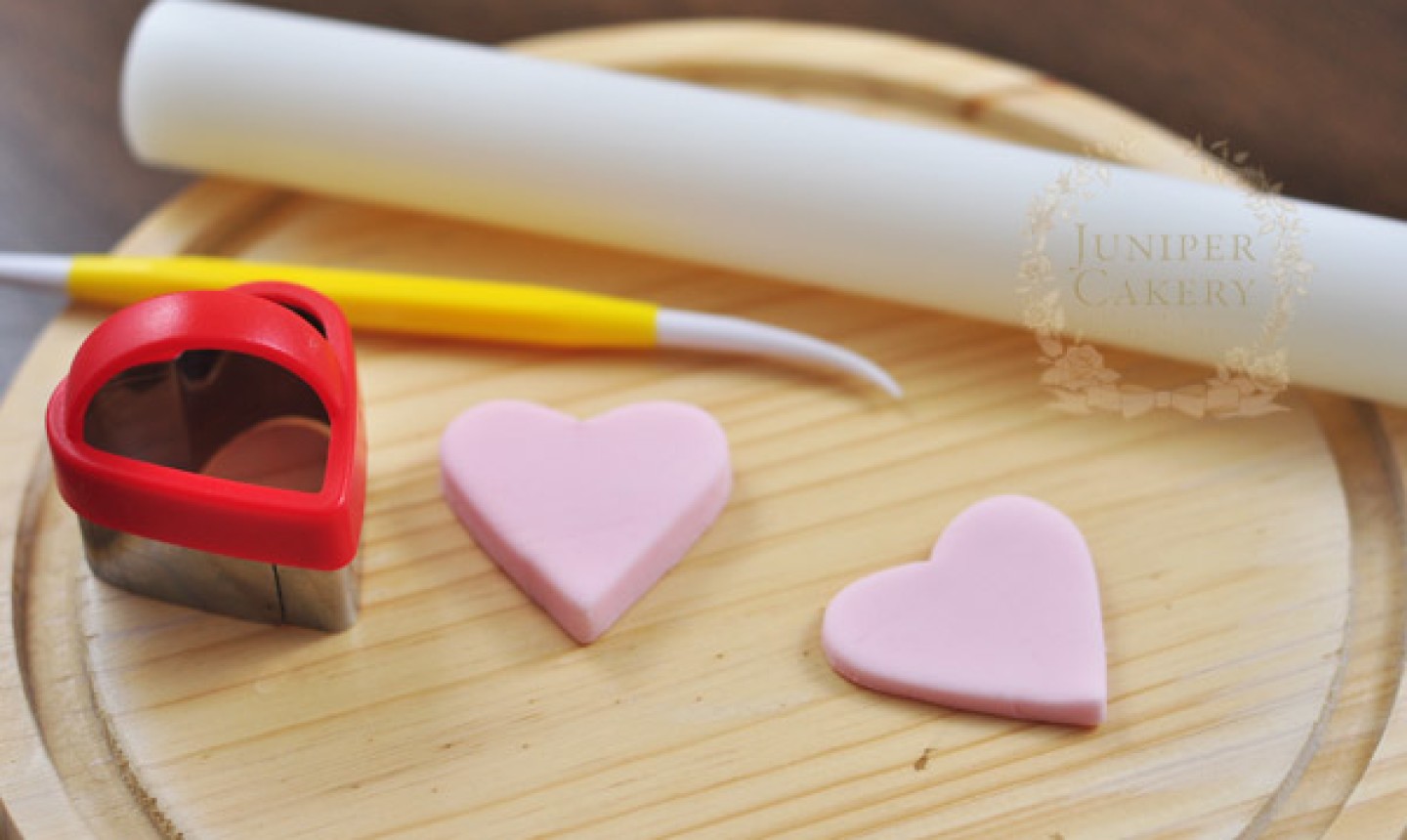 Shape the pink gum paste into a smooth ball. On a cornstarch-dusted surface, roll it out with your fondant rolling pin until it's about ¼" thick. Cut a heart out with the cutter. This will be your chocolate box.
Roll more pink gum paste until it's about ⅛" thick and cut out another heart. This will be the lid of your chocolate box.
2. Shape the Box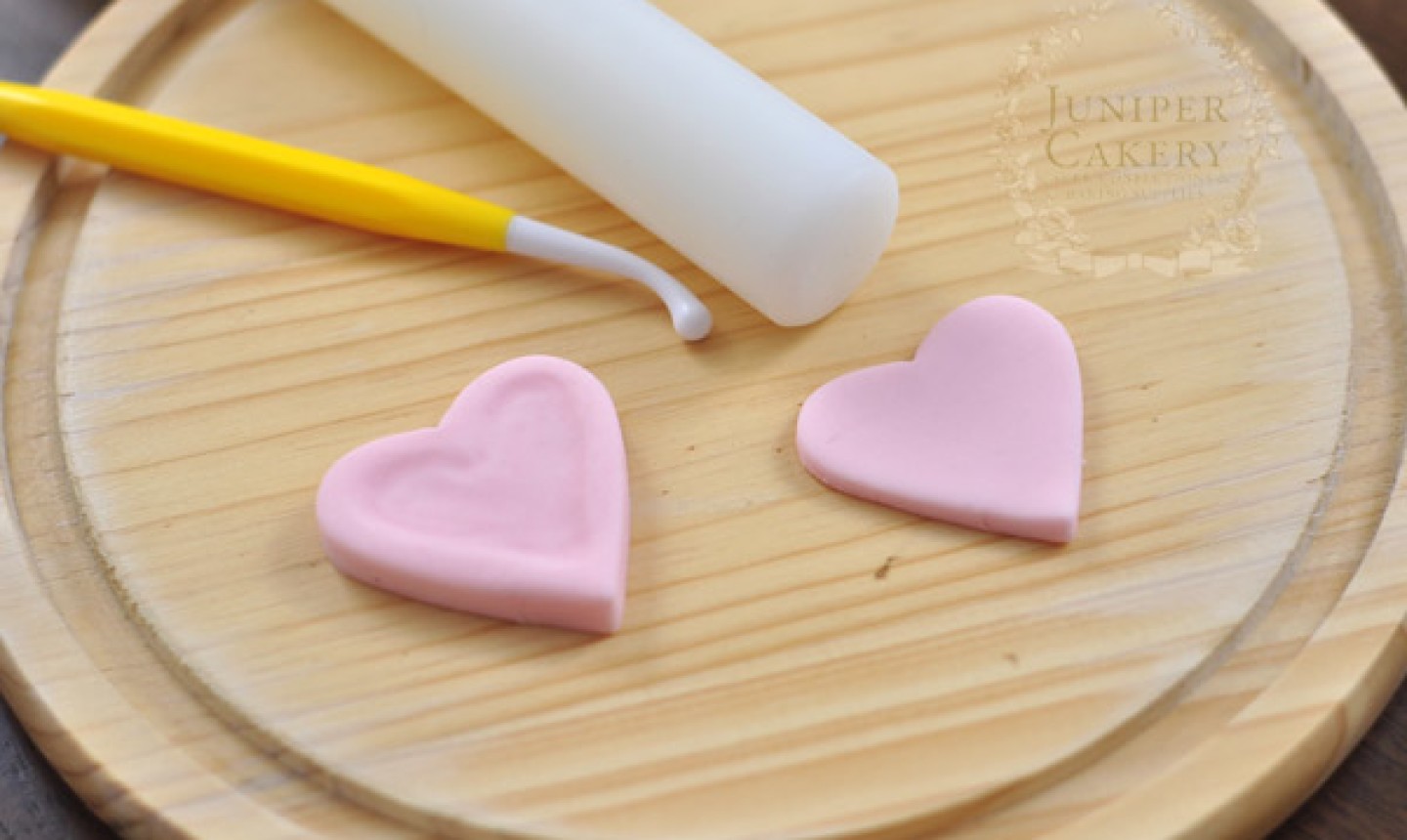 With the ball tool, carefully indent the base of the thicker heart (the box piece, left). Set both pieces aside to harden.
3. Add the Chocolates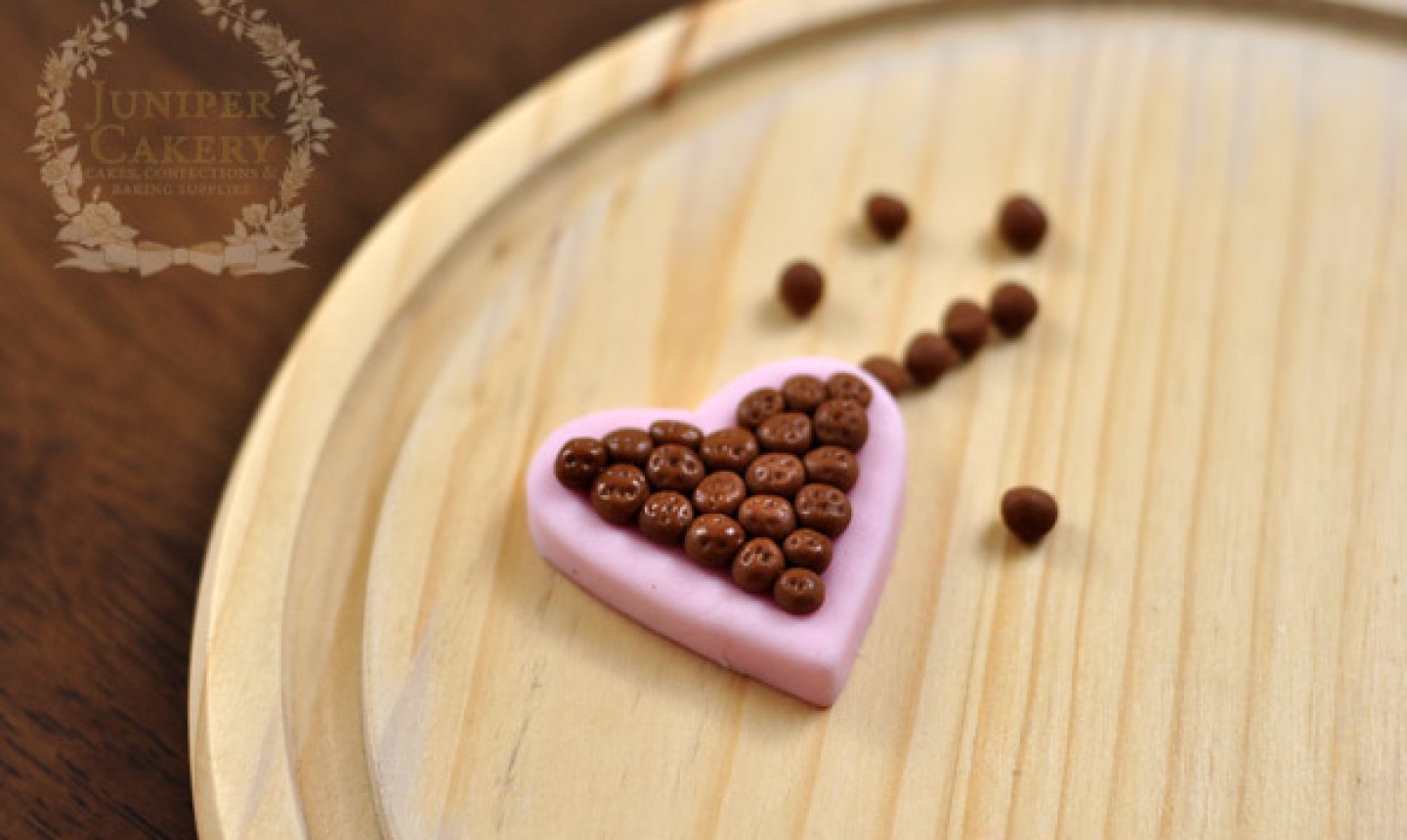 Roll lots of small balls from your modeling chocolate. Each should be about the same size and shape, but don't worry about being precise.
Brush edible glue into the indented part of the heart and nestle the miniature chocolates inside. Paint over the chocolates with confectioners' glaze and let dry.
Pro Tip: For added detail, hand paint sprinkles or drizzles on top of your chocolates.
4. Decorate the Lid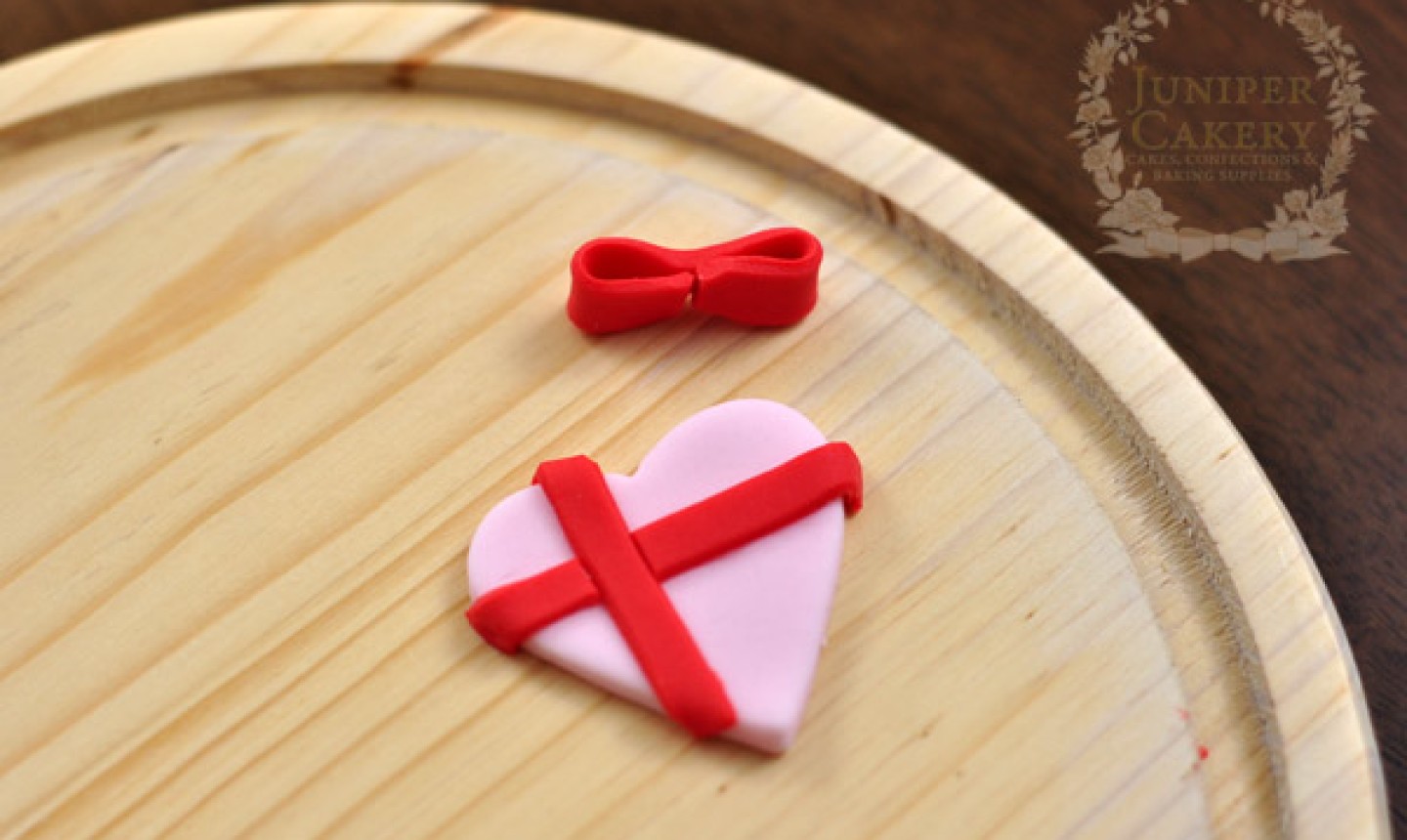 Roll out red or white gum paste until it's very thin and cut a few slim strips with a knife. Arrange them in a cross on your lid piece and glue in place.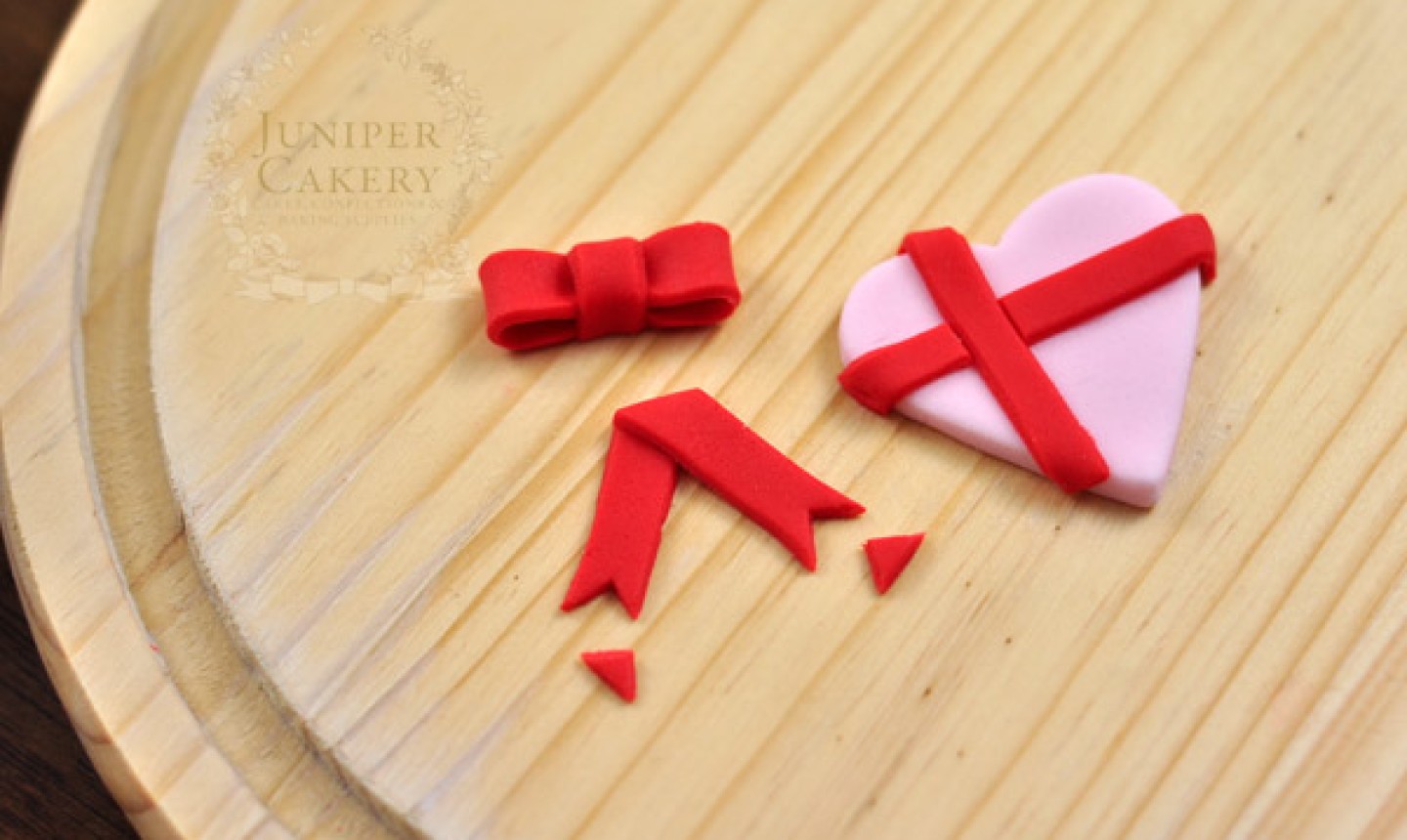 Gently fold another strip of gum paste over so the ends meet in the middle. Pinch the center and wrap a small strip around it to create a bow.
Fold another strip into a V-shape and use a small knife to cut triangle pieces out of both ends. Glue everything in place onto the lid.
5. Put It All Together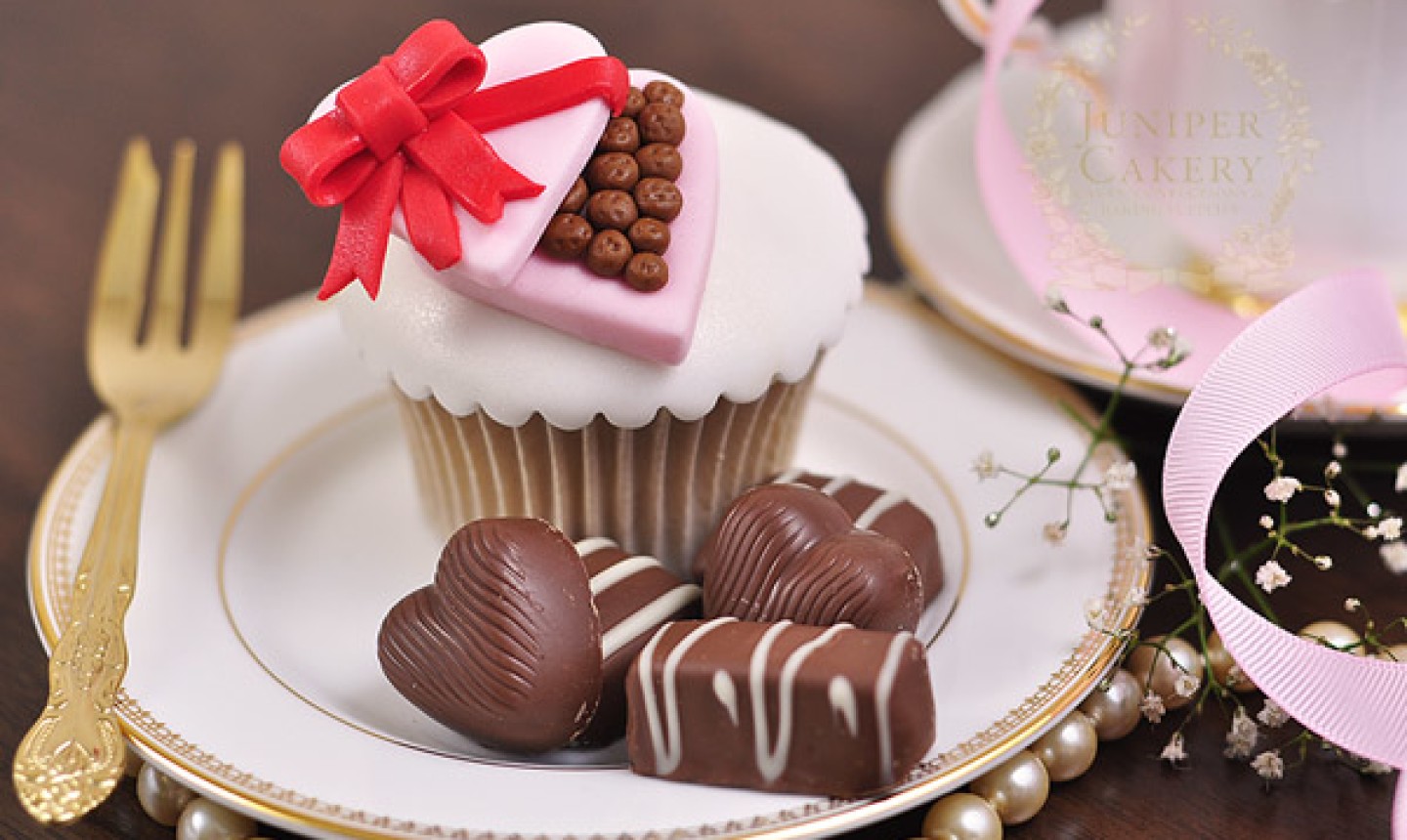 Use edible glue to secure the lid to the tiny chocolates, but position it slightly askew so you can see the chocolates underneath.
Add your little box to the top of your cupcakes and serve!