Looking for an adorable sweet to whip up for your sweetie this Valentine's Day? This year, think outside the box of chocolates and instead create these cute Valentine cupcakes! In this tutorial, we'll show you how to make cupcake toppers that are just perfect for the sweetest day of the year!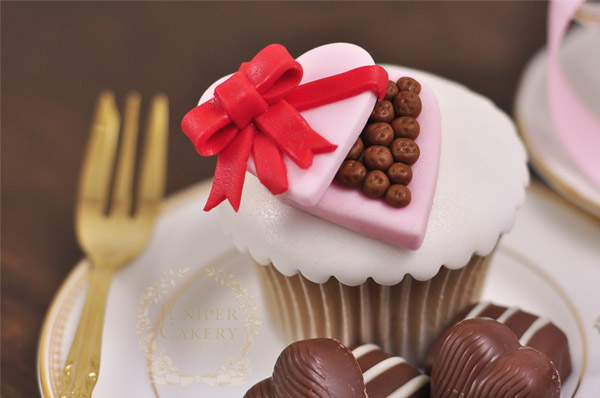 How to make cute Valentine cupcakes
Materials needed:
Pink gum paste
Red or white gum paste
Modeling chocolate (milk)
Heart-shaped cookie cutter
Small sharp knife or pastry cutter
Edible glue
Paint brushes
Confectioners' glaze
Fondant rolling pin
Cornstarch to dust surface
Ball tool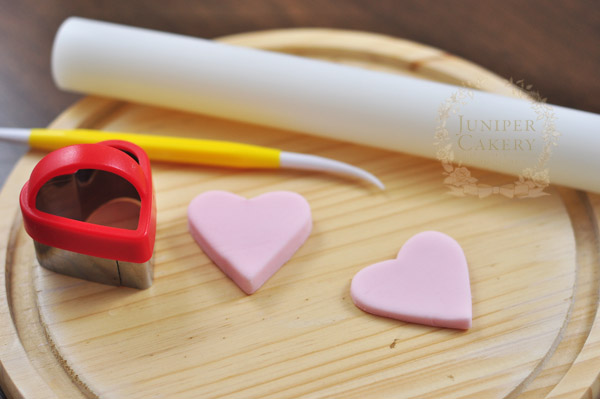 Step 1:
Take some pink gum paste and roll into a smooth and blemish-free ball before rolling it out thick and flat (6mm is a good thickness) on a cornstarch-dusted surface.
Take your heart-shaped cookie cutter (something around 1 1/2 inches in width is a good size for the tops of standard sized cupcakes) and cut out a thick heart shape. This will be your chocolate box piece.
Step 2:
For the lid, take some more pink gum paste and roll out to a thickness of around 3mm. Cut with your heart-shaped cutter.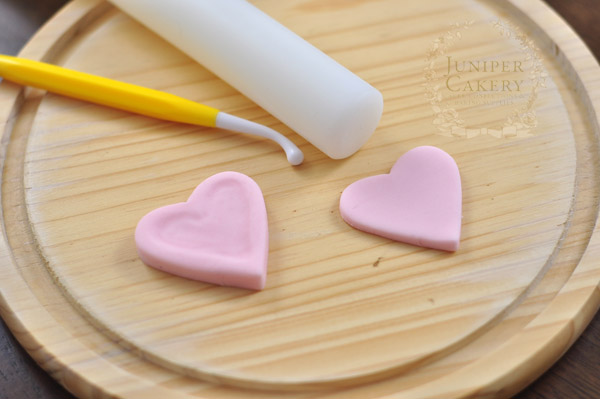 Step 3:
While your box section is still pliable, take a ball tool and carefully indent the base of the chocolate box. You should then be left with a smaller heart-shaped hollow. Set aside to harden.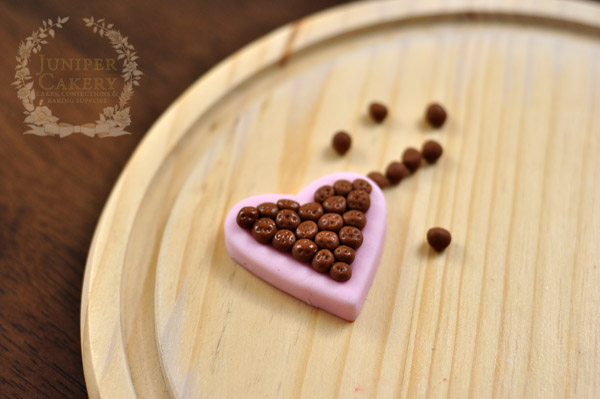 Step 4:
Take your modeling chocolate and form lots of small balls. Make sure that each is the same size and shape. This will be the adorable little chocolate truffles that will fill your heart-shaped box!
Step 5:
Add some edible glue into the indented part of your box and nestle your miniature chocolates inside. You can add extra detail by hand painting sprinkles or drizzles on top of each. Paint with confectioners' glaze and leave to dry.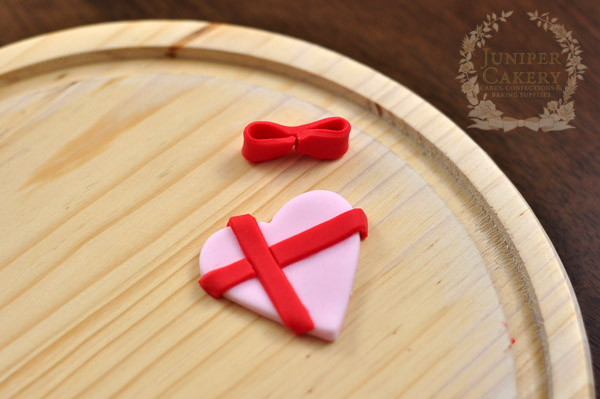 Step 6:
Take some of your red or white gum paste and roll out thin before cutting a few slim strips with a sharp knife. Arrange two on your tiny chocolate box lid to create some lovely ribbon. Attach with edible glue.
Step 7:
Take a red strip and gently fold each end over to meet in the middle. Flip over and pinch lightly in the center to form the main loops of your box.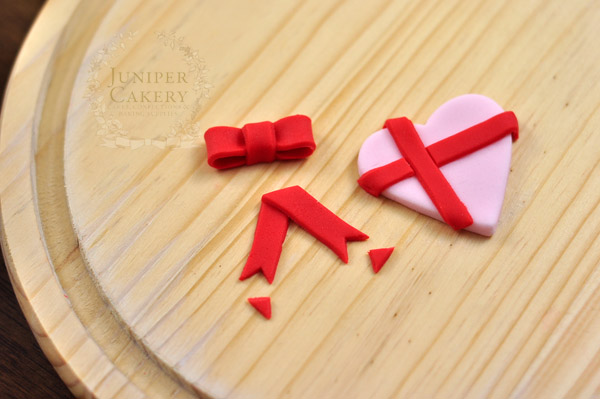 Step 8:
Using a much smaller piece create the bow's band by carefully wrapping it around the middle.
Step 9:
Once your cupcakes have been frosted or flat iced, arrange your finished chocolate box pieces on top with the ribbon-topped lid perched on top of the chocolate-filled box. Use edible glue to attach.
These adorable and tiny chocolate box cupcake toppers can be nestled on top of individual mini cakes for sweet wedding receptions or feature small bouquets of flowers arranged on top or at the sides. Why not even individualize each chocolate and create milk, dark and white for a tasty selection? Roll some in cocoa powder, add tiny nonpareils on top of others, or indent a texture on a few with a veining tool!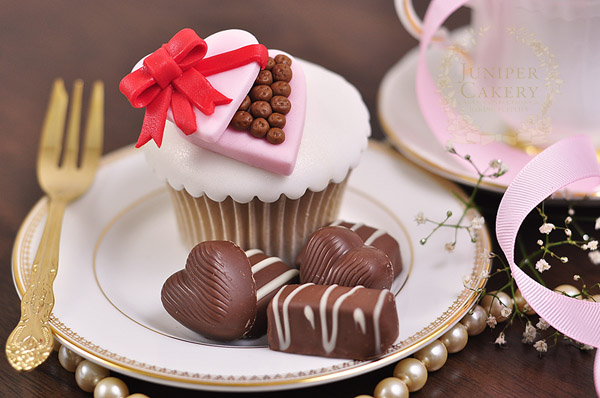 Add a personal touch with the teeny tiniest of gift cards created with fondant or wafer paper. Carefully hand-paint the recipient's name and insert underneath the looped bow.
Recreate all-time favorite desserts, including macarons, key lime pie and strawberry shortcake, as miniature cupcake toppers. Sign up today to get step-by-step guidance and lifetime access to lessons from cake pro Sheryl Bito in her online Craftsy class Tiny Cupcake Toppers.
Sign Me Up!
What makes online Craftsy classes great?
Learn for life! With lifetime access to your classes, you can watch lessons at your preferred pace and easily revisit your favorite concepts with just a click.
Kick up your feet! Enjoy classes anytime from the convenience of your home or even on-the-go with our mobile apps.
Get personalized guidance! Ask your instructor questions to receive all the answers and feedback you need to succeed.
Love it! There's no risk in trying with our 100% money back guarantee.