When you're decorating a cake with the works — we're talking gum paste, edible sequins, sugar flowers, appliqués — you need something to make all those ornaments come together. You need something with magical powers. You need … edible glue. Keep reading to learn how to make it.
Granted, "edible glue" doesn't sound delish, but it definitely gets the job done. And it's way better than water, which is too weak to handle all the stuff you're adding to the cake. Edible glue rules.
The best part is, you can easily make edible glue at home. Let's start with two different recipes for edible glue, then talk about how to use it for different types of cake decorations.
How to Make Edible Glue Two Ways: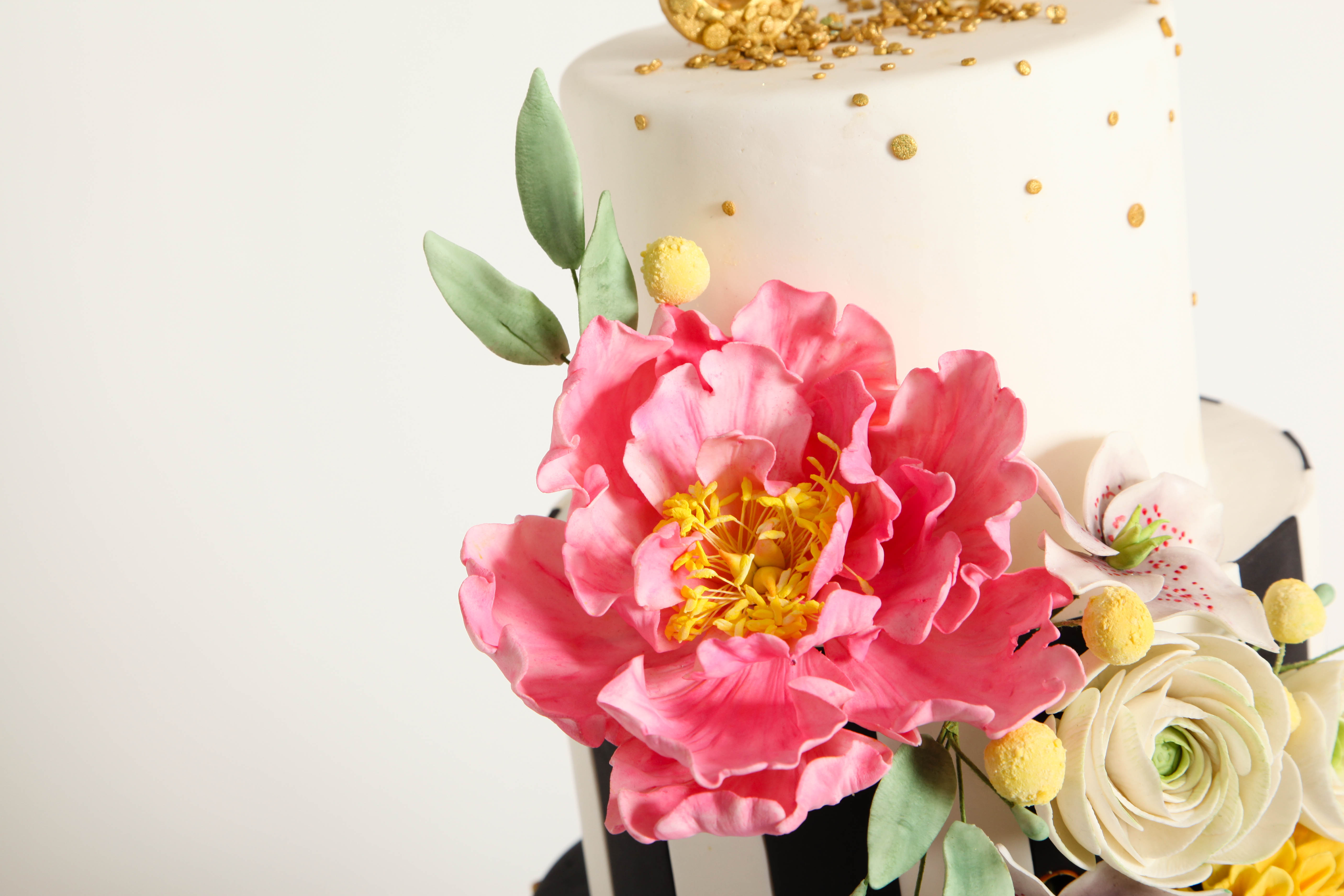 All photos via Erin Gardner, photographed by Mark Davidson Photography
Edible Glue Recipe No. 1:
Edible glue lasts up to three months stored in the fridge. If the glue becomes too thick, just add water, a little at a time, until it reaches the consistency you need. 
Ingredients:
1/4 cup warm water
1/2 tsp. tylose powder
Directions:
Combine warm water and tylose powder in a small container. Stir until the tylose powder is completely dissolved. 
Edible Glue Recipe No. 2:
Ingredients:
1/4 cup warm water
Marble-sized ball of gum paste
Directions:
Combine warm water and ball of gum paste in a small container. Use a fork or small whisk to break up the ball of gum paste, so that it dissolves completely. You can also just set the container aside and allow the gum paste to dissolve on its own. 
5 Tips and Uses for Edible Glue:
1. Less is more!
Fondant and gum paste will start to dissolve if too much edible glue is used. You can always add more if needed, but it's impossible to take away. Too much glue may also cause your fondant or gum paste to pit or tear.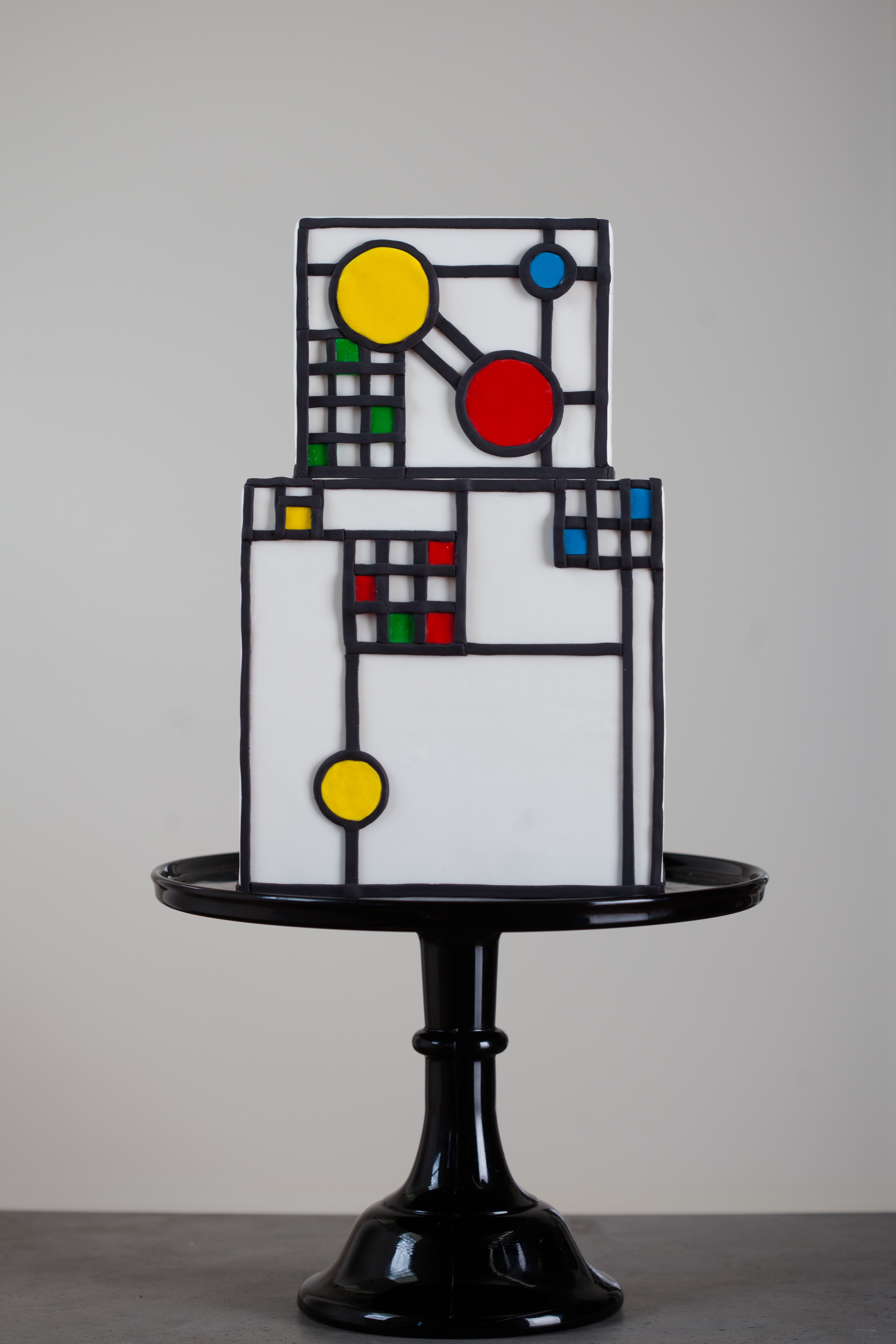 2. Only brush one of the sides being adhered.
When attaching fondant to fondant, gum paste to gum paste, or fondant to gum paste only brush one of the sides being adhered. Let the glue set up a bit and become tacky before bringing the two pieces together. Edible glue is great for adding fondant appliqués, swags, small bows, or other light decorations.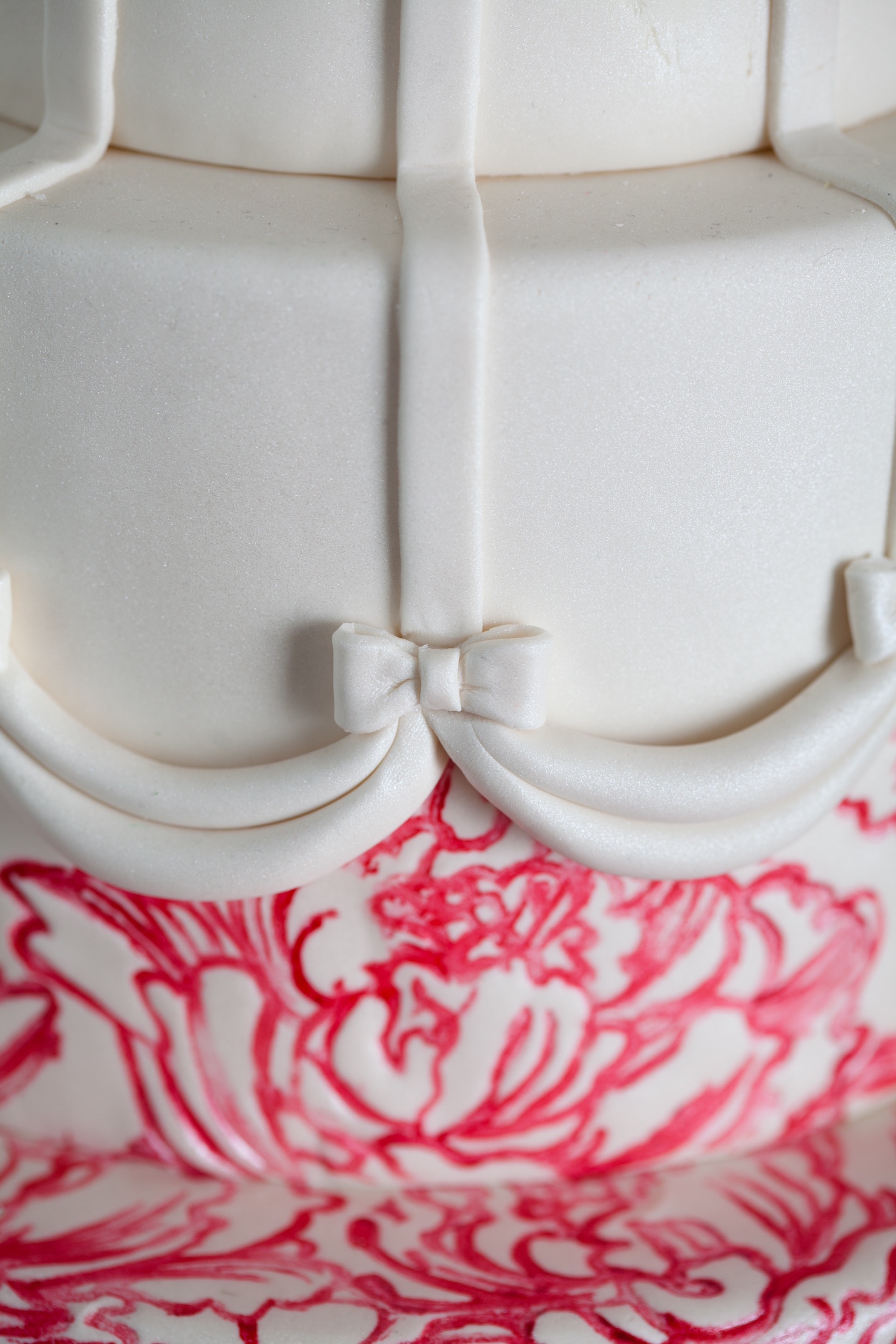 3. Use edible glue for sugar flowers.
But when making a wired sugar flower petal, dip the end of a cloth-covered wire into edible glue before inserting it into a freshly rolled and shaped gum paste petal. Let the glue and petal dry completely before using, typically overnight. 
You can also use a dab of edible glue when attaching dragees or edible pearls to a cake.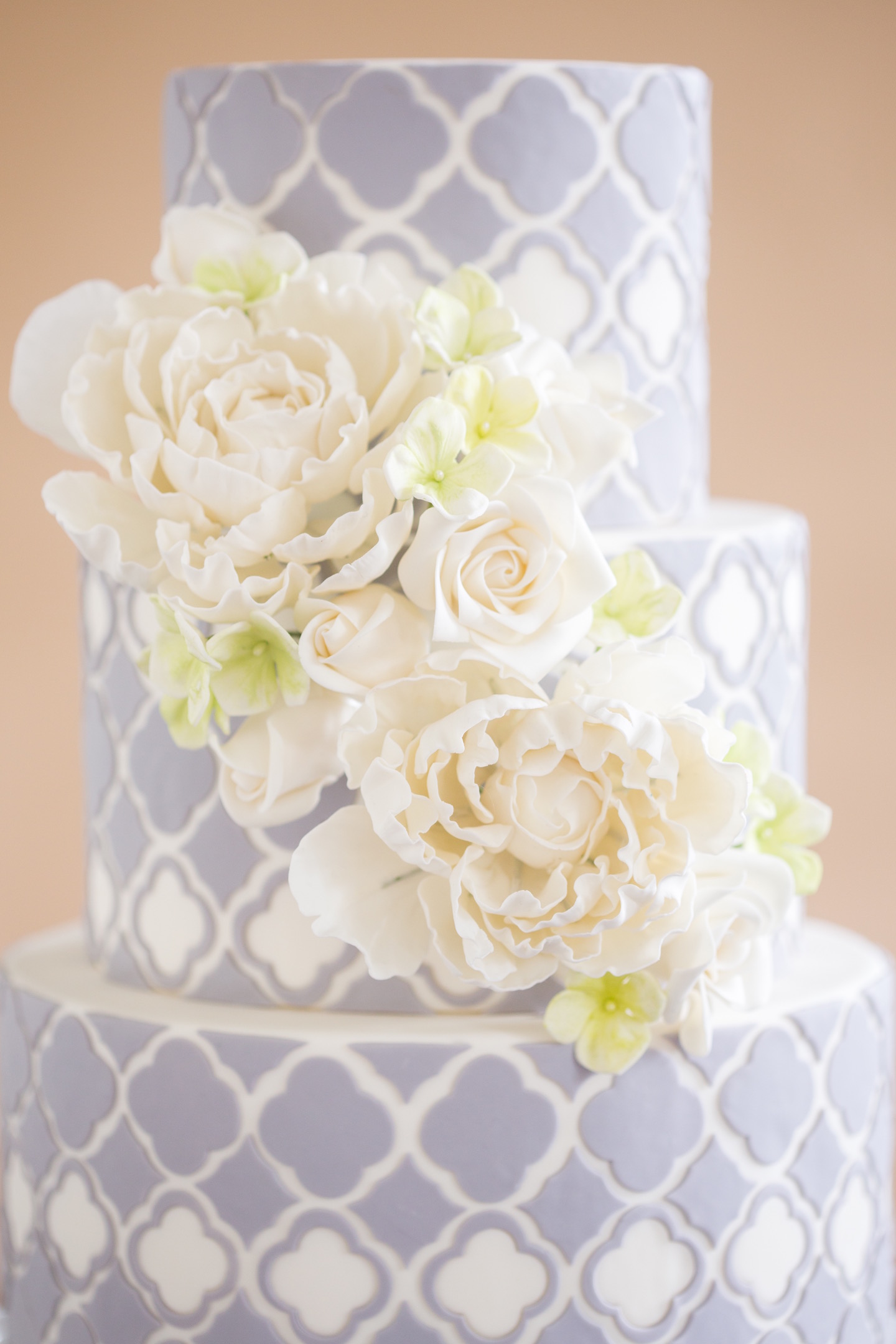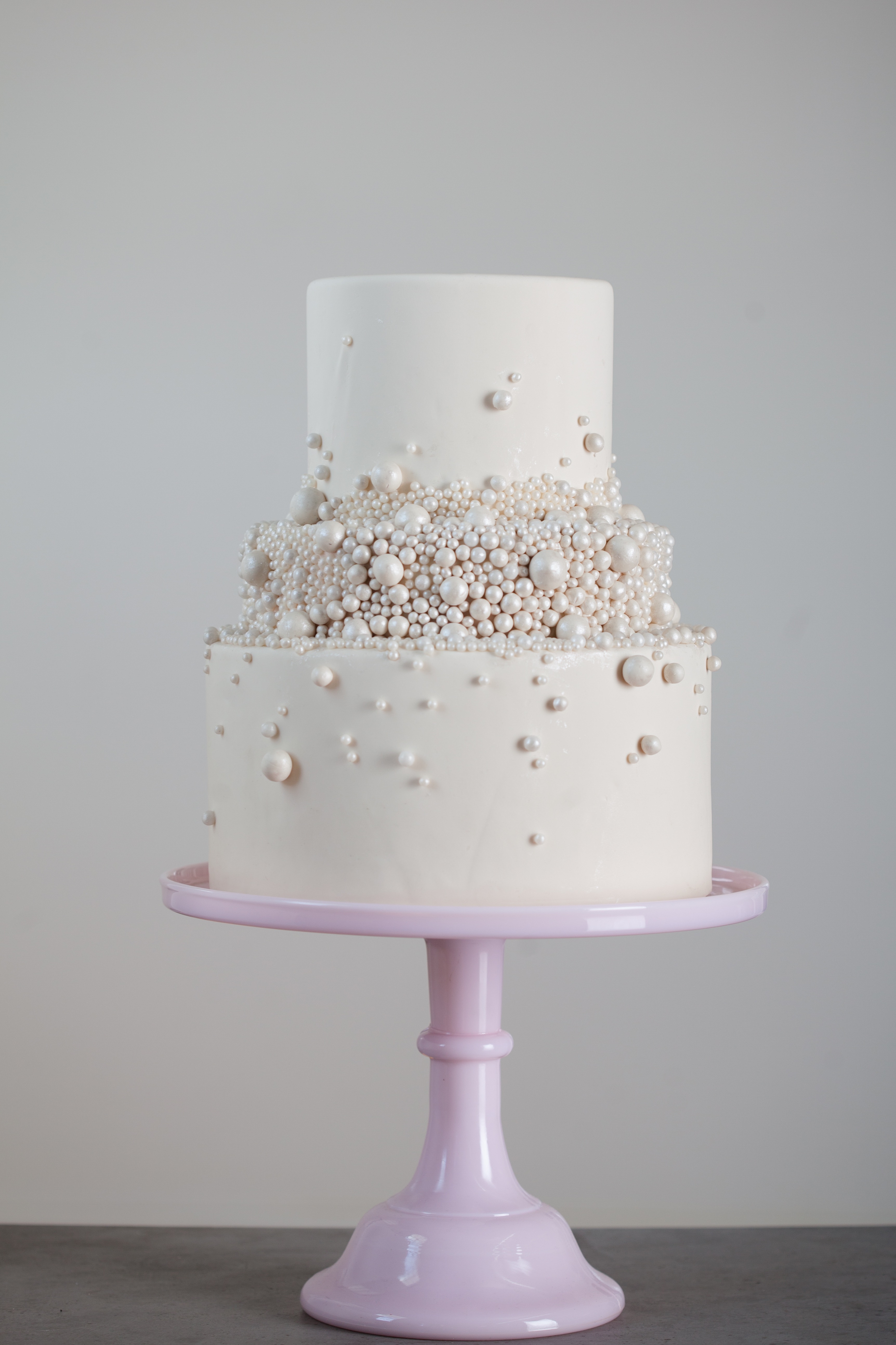 4. Brush edible glue directly onto a fondant finished cake.
Allow the glue to set up until sticky before dusting with edible glitter, sanding sugar, or gelatin sequins. Be sure to wait until the glue gets tacky so that it doesn't dissolve what you're working with.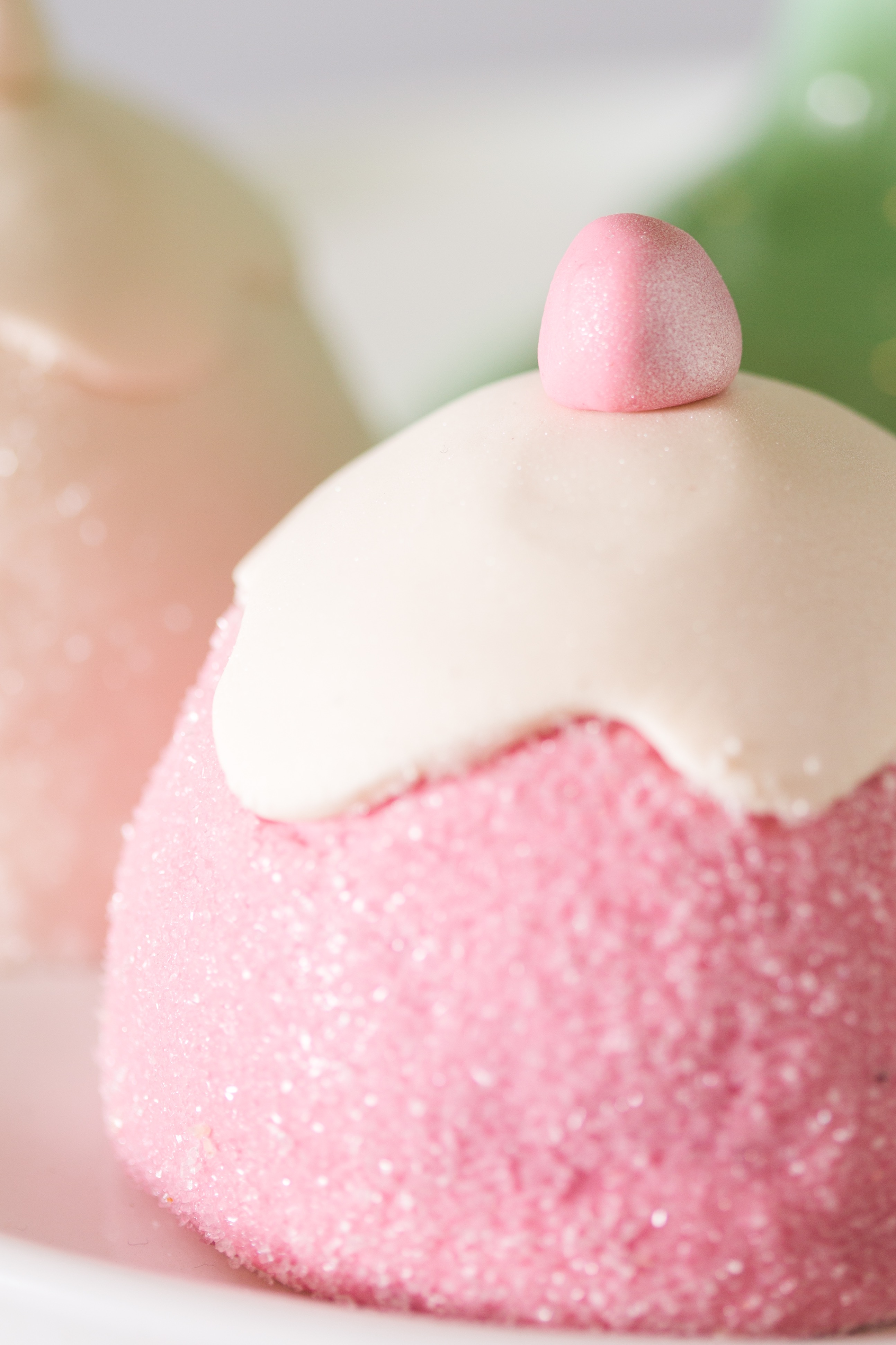 5. Store your edible glue in a nail polish bottle.
It comes with a handy brush built-in and will keep your glue airtight. Brand new empty nail polish bottles can be found online or from beauty supply stores.