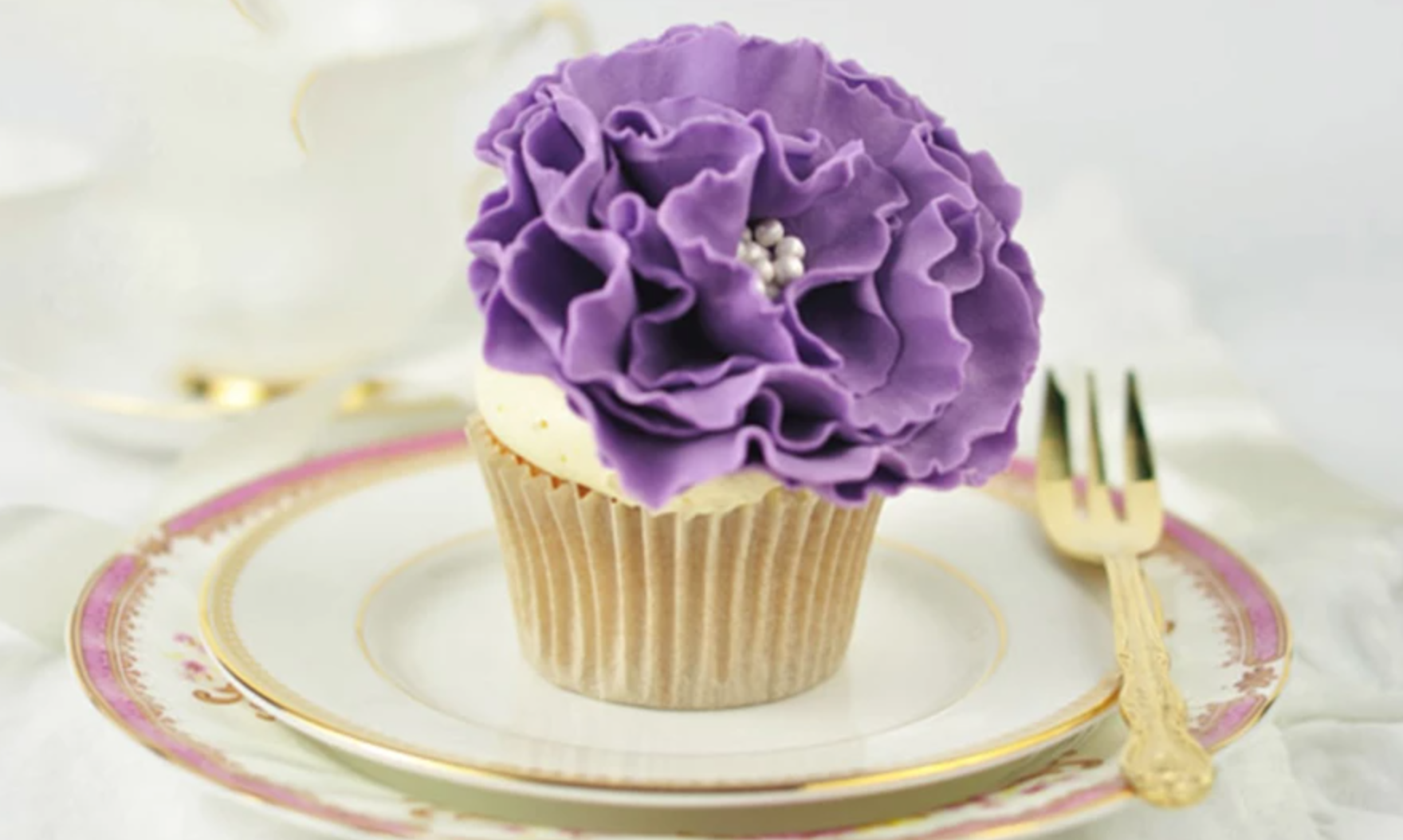 You know those cakes covered in beautiful, realistic sugar flowers? Yes, they're amazing. And here's the good news: the techniques needed to create those lifelike blossoms aren't actually so hard.
In fact, you can make a delicately ruffled flower pretty easily using nothing more than a cookie cutter, some simple shaping and a little patience. Bloom on!
Ruffle Fondant Flowers
Level: Easy
What You Need
Fondant (buy it or make your own)
CMC or Tylo powder
Fondant rolling pin
3 circle cutters in descending sizes
Flower forming cup, saucer or teacup
Plastic wrap or kitchen paper towels
Cornstarch to dust
Edible sugar pearls (optional)
Foam pad
Large ball tool
Food-safe paintbrush
Instructions
1. Roll It Out
Mix your fondant with a bit of CMC or Tylo powder and roll it to a thickness of approximately 2 millimeters.
2. Cut Into Circles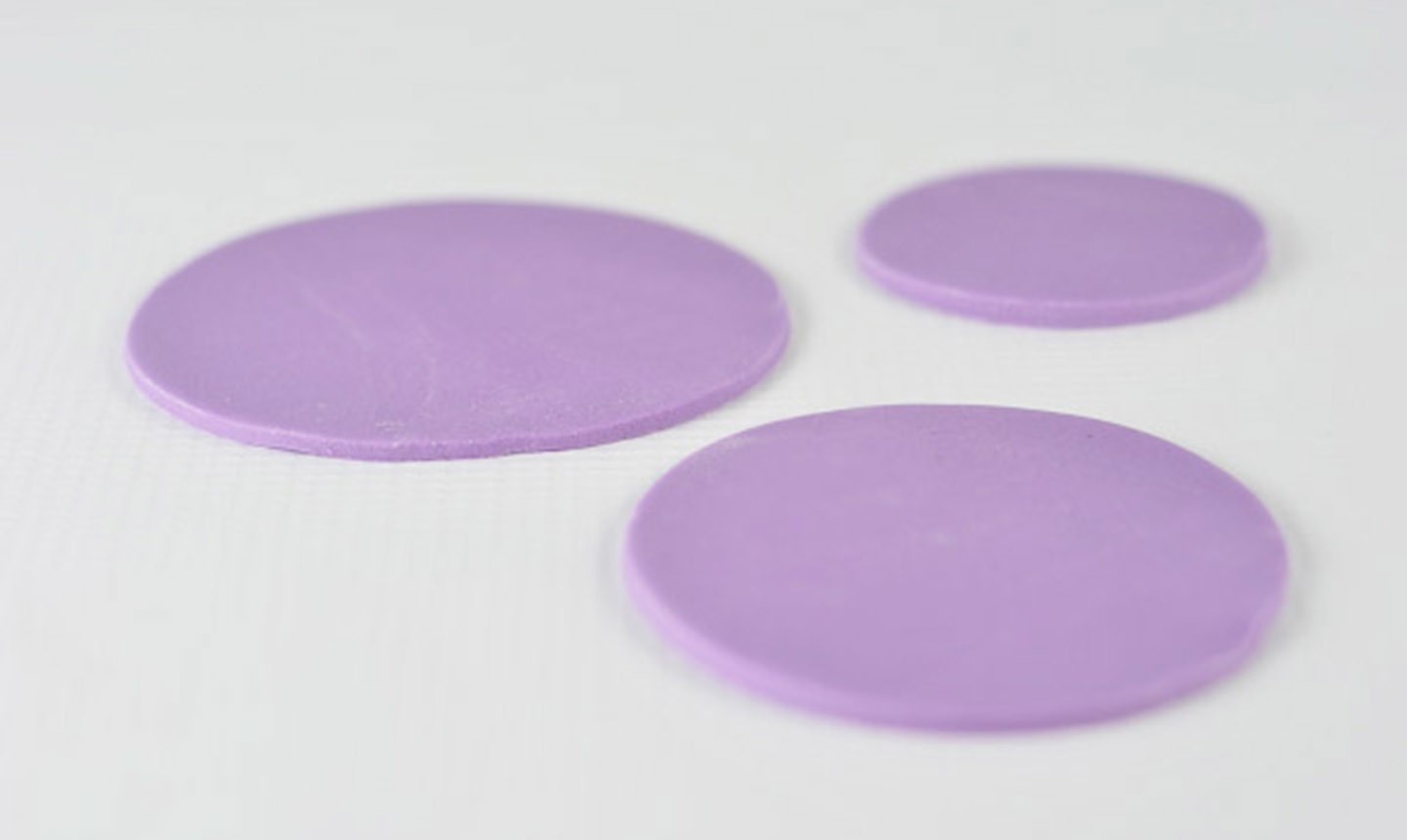 Cut two circles of fondant with each circle cutter. You should have six circles of fondant in three different sizes.
3. Ruffle the Edges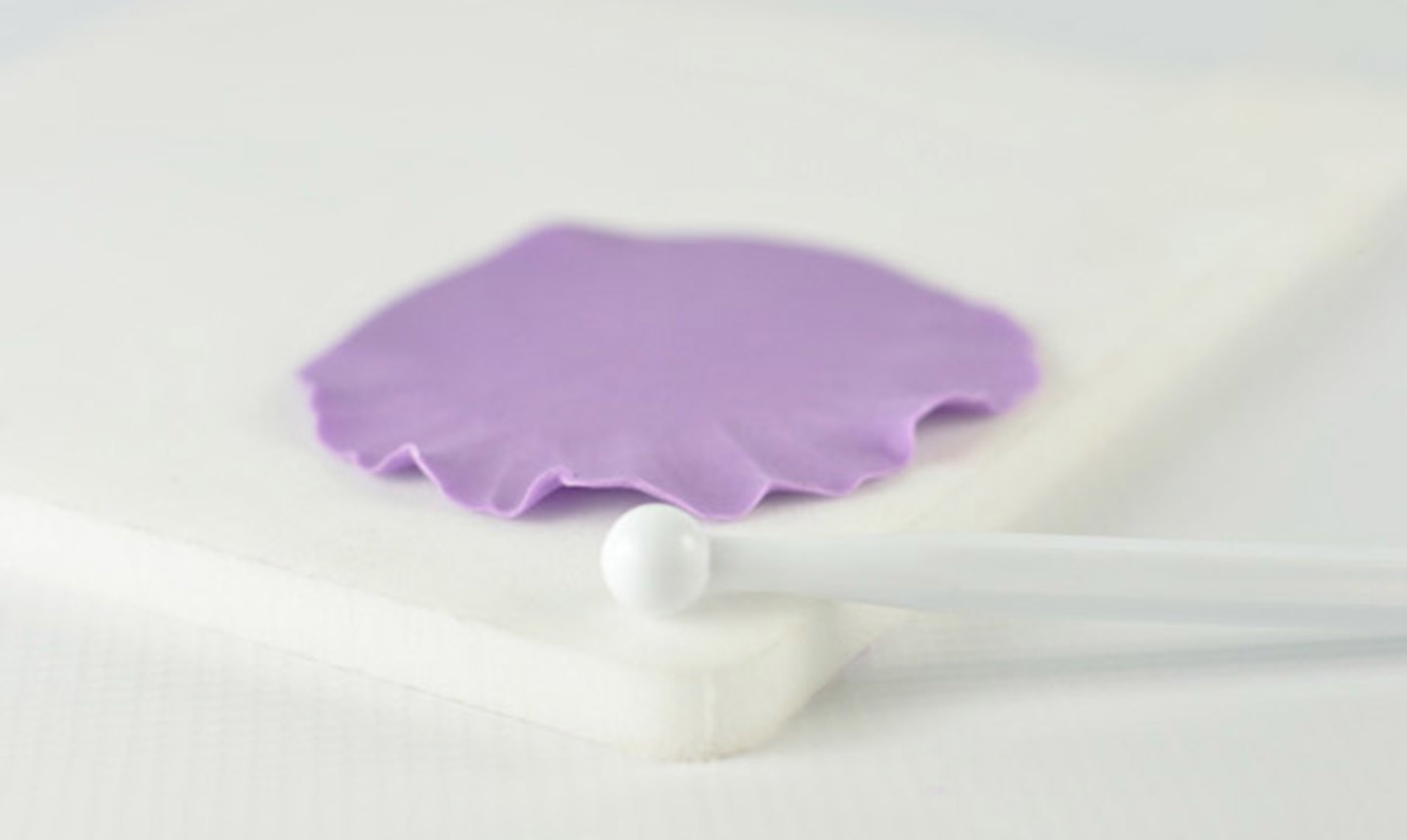 Creating the ruffles is easy — first, place a circle of fondant in front of you on the foam pad. Grab your ball tool and carefully drag it across the edges of the circle. Be sure to work slowly so you don't tear the fondant. Repeat this step for each circle cutout.
4. Form the Flower
Line the cup, saucer or teacup you'll use to shape your flower with plastic wrap or paper towels. Place your first large ruffled fondant piece into the cup, adding pieces of plastic wrap or paper towels around the edges to hold it in place so it can set.
Add a dab of edible glue on top of the circle and place your second large piece, adjusting the ruffles and adding more plastic wrap or paper towels to keep it in shape. Continue adding your fondant, moving from the largest circle to your smallest.
5. Glam It Up
If you can see the center of your sugar flower and love a bit of extra flair, add a few sugar pearls with some edible glue.
6. Let It Set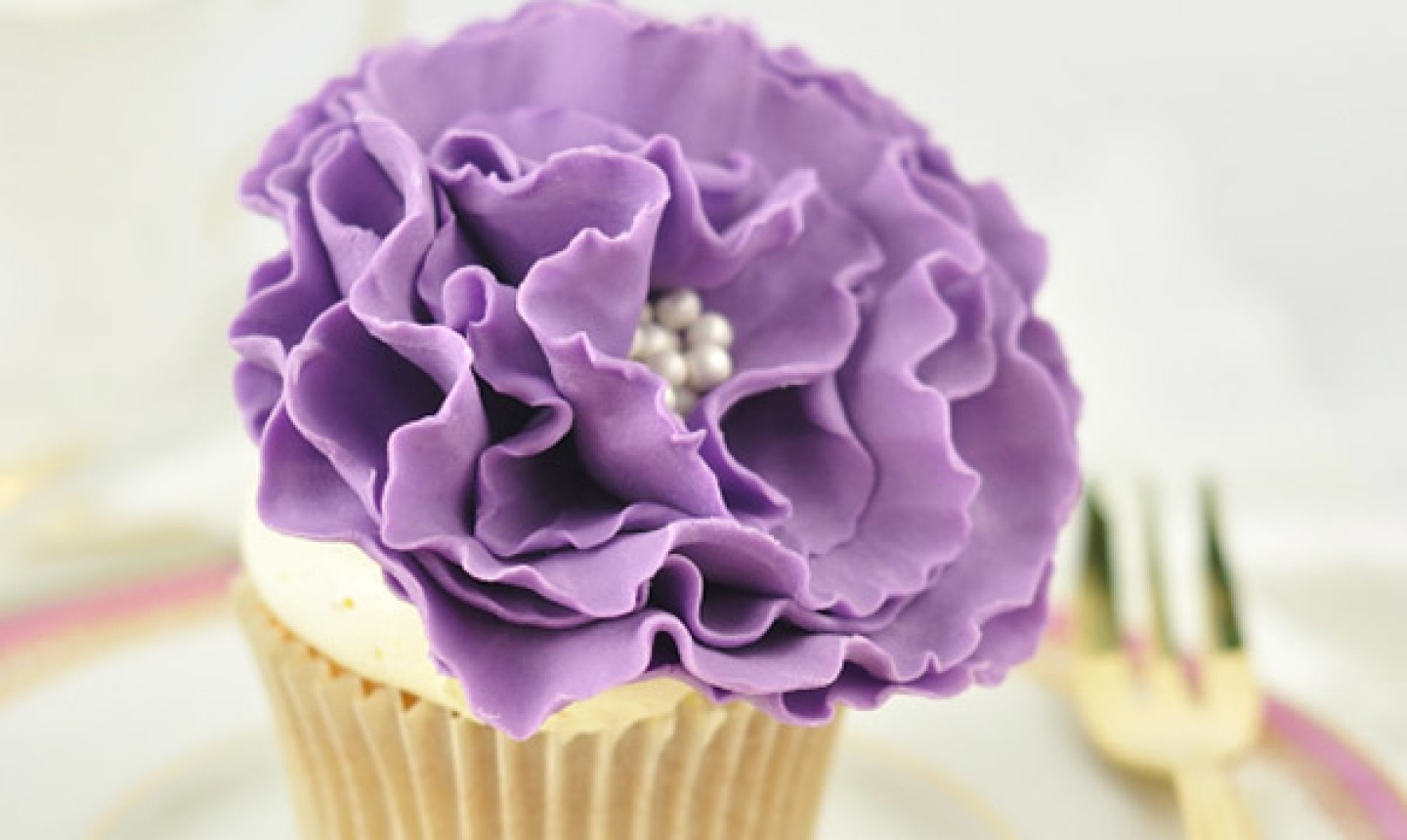 Now just let your flower set. This may take a few hours, depending on how humid and warm your climate is. Periodically check your flower by gently (gently!!) touching a ruffle to see if it's hardened.
Once your flower is ready, carefully remove the plastic wrap or paper towels. Attach your flower to a cake or cupcake with a bit of royal icing or even some melted white chocolate and voila — you've made a masterpiece.