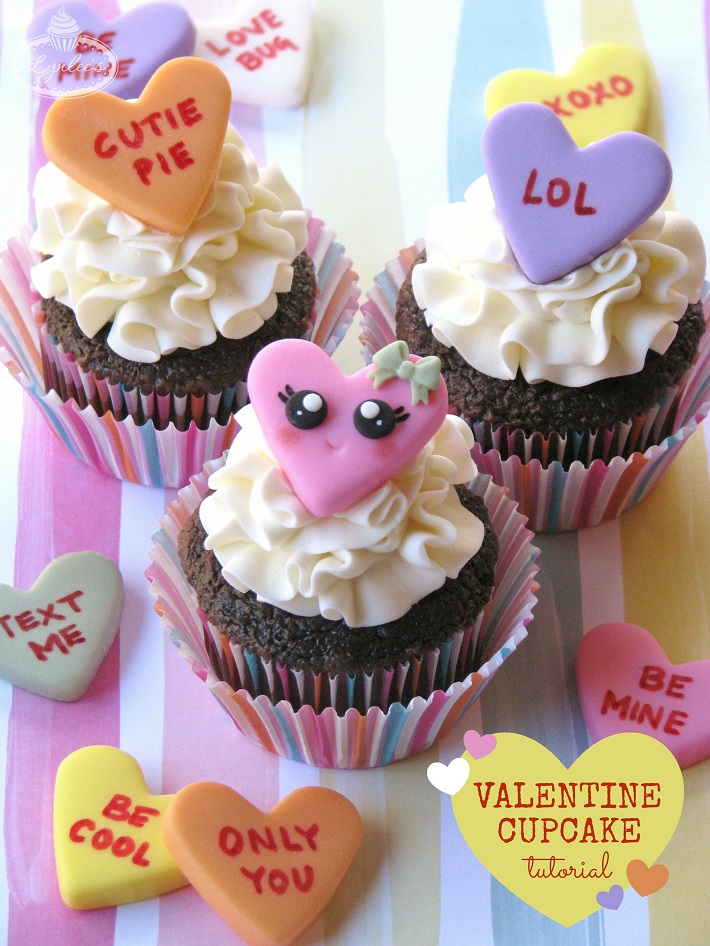 Pour your heart out this Valentine's Day, but let a quintessential holiday treat — conversation hearts and an adorable Kawaii character — do all the talking. Whether you bring 'em to a Galentine's Day party or gift 'em to your special someone, these delicious sweets are sure to make everyone swoon.
Fondant Conversation Heart Cupcake Topper
Level: Easy
What You Need
White, black, pastel pink, yellow, orange, green and purple fondant (buy it or make your own)
Fondant rolling pin
⅛" and 1/16″ guide rings
Two ¼" dowel rods
Medium heart cutter
Red and black edible markers
Powdered sugar
#3 and #10 round decorating tips
Edible gluePink luster dust
Food-safe brushes
White gel paste
Toothpick
Small bow mold
Alphabet cookie stamps (optional)
Instructions
1. Make the Fondant Hearts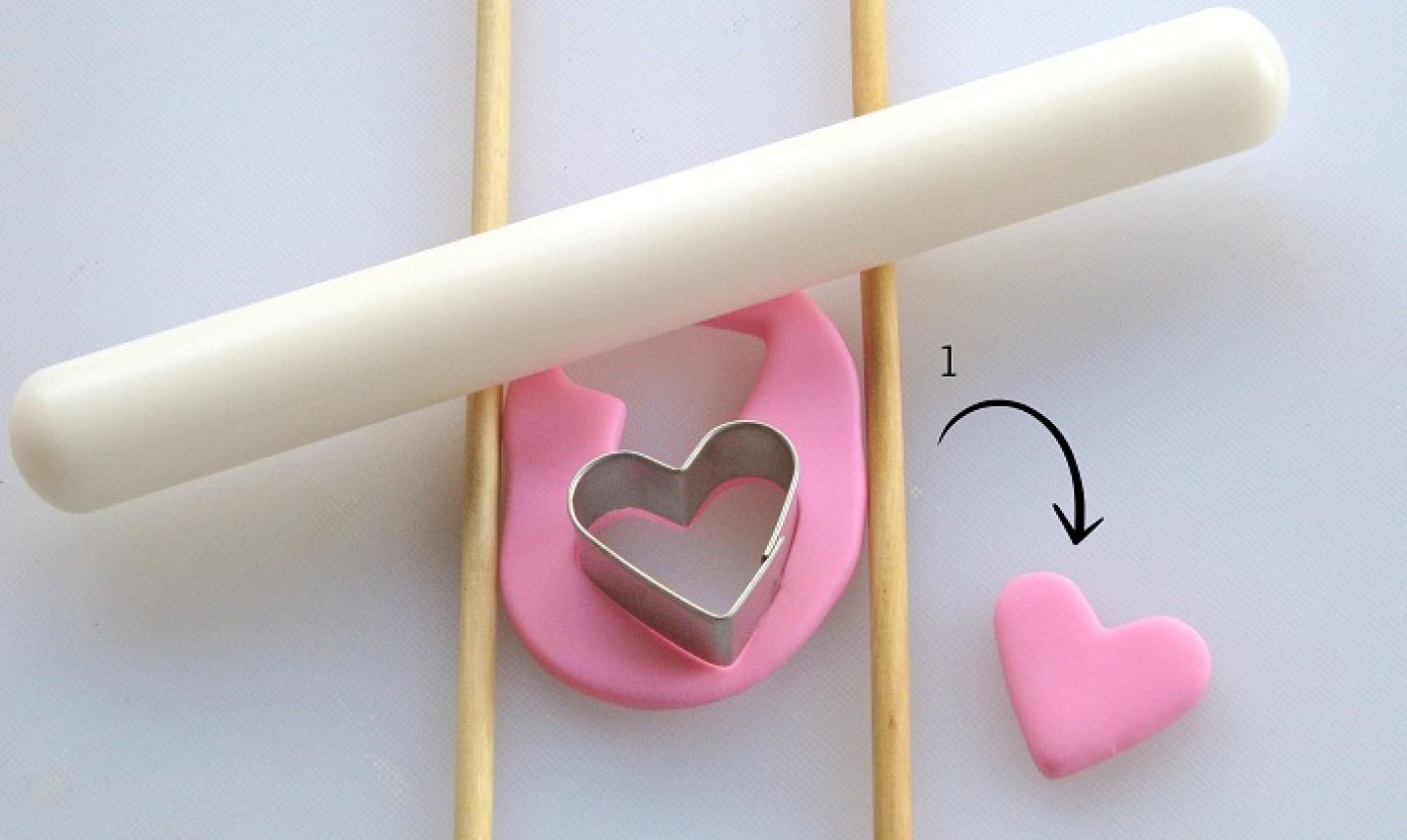 Start by coloring fondant the traditional pastel colors of classic conversation hearts: pink, yellow, orange, green and purple. (Of course, you can always change it to any color you like.)
Using the dowels as guides, roll out one color of fondant so it resembles the thickness of a conversation heart candy. (The dowels will help make sure each heart will remain uniform.)
Use the medium heart cutter to punch out heart shapes. Smooth out the sides to remove any stray pieces of fondant left from the cutter.
Repeat with the remaining colors and allow them to dry overnight.
2. Write Witty Phrases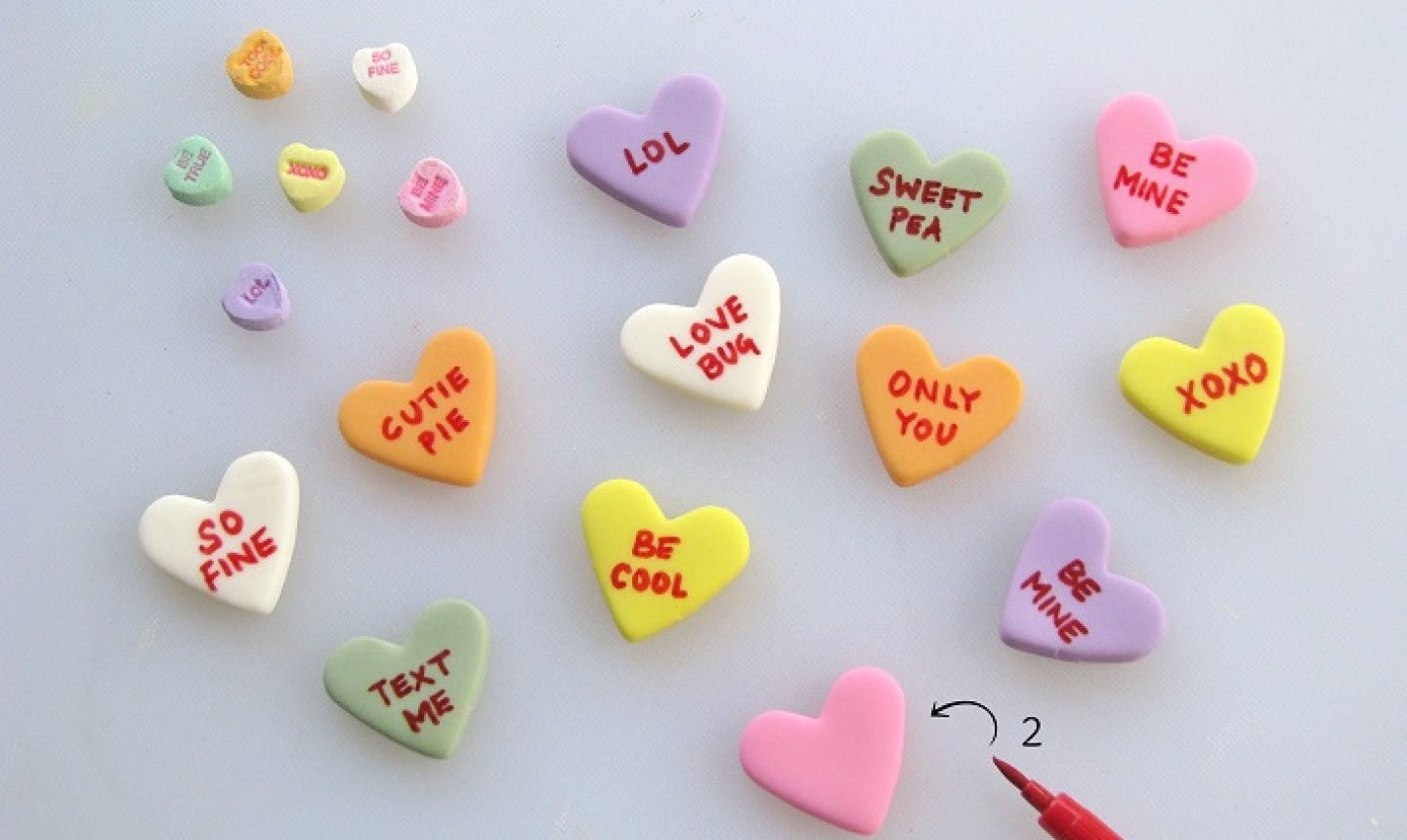 Once the fondant hearts have dried, you're ready to write your messages! With a red edible marker, carefully print your desired text onto the heart toppers. (You can also mix gel paste color with a clear alcohol like vodka and paint your words.) Don't press too hard, as the ink will soften the fondant and seep directly into it.
Pro Tip: Feel free to use the traditional sayings, or get creative and modernize them. Or, if you're making Valentine's Day cupcakes for a party, you can leave them blank and allow guests to write their own phrases.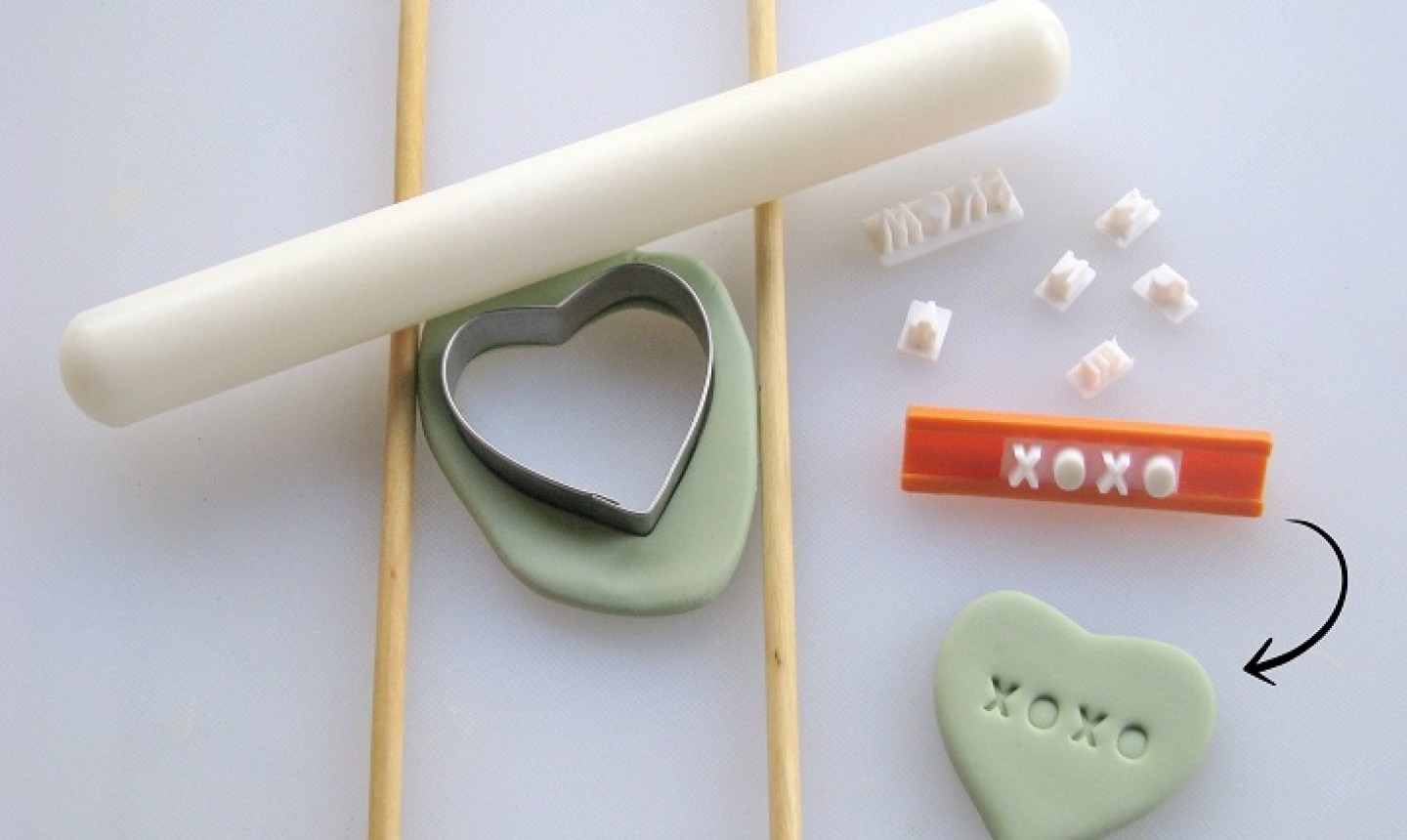 If you don't want to write text, another option is to use alphabet cookie stamps to press the letters directly into the fondant. Depending on the size of your stamps, you may need to make bigger hearts to fit your messages.
3. Give 'Em a Light Dusting
Once the ink has dried or the hearts have been stamped, use a brush to lightly dust powdered sugar over the toppers. It'll give them that classic chalky look.