Surprise your Valentine with something sweet! With February 14 quickly approaching, we've got a Valentine cupcake tutorial that you'll definitely fall for. Keep reading to find out how to re-create this super easy love letter cupcake.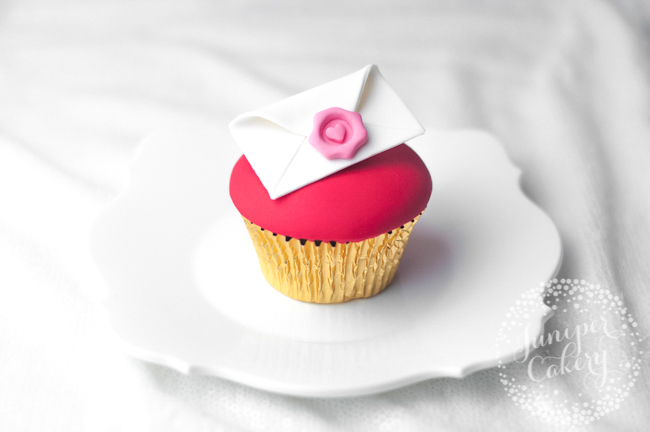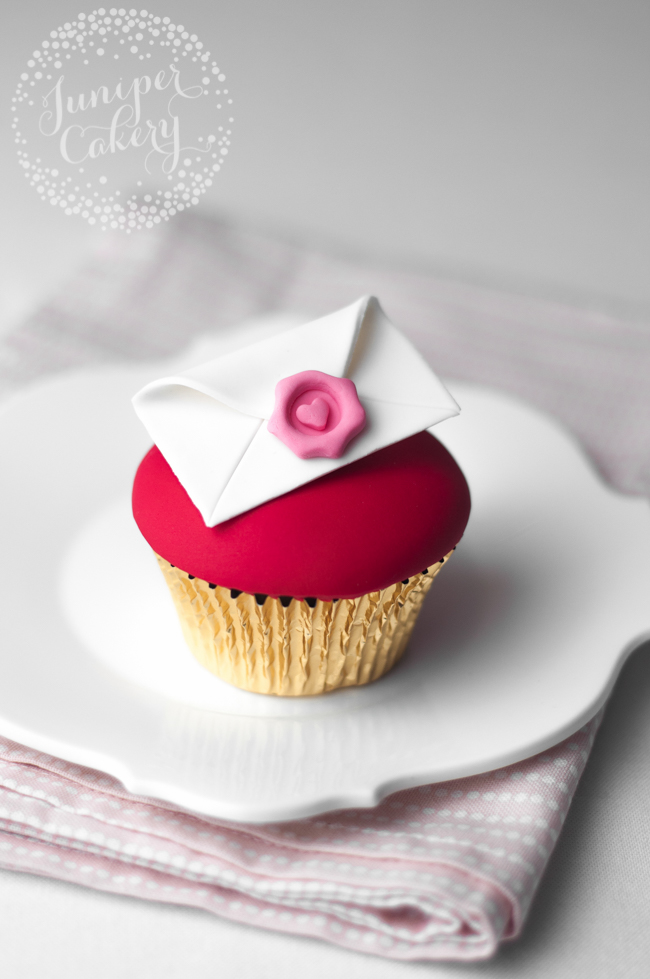 How to make love letter cupcakes 
Materials and tools needed:
Cupcake(s)
Pink fondant (or gum paste)
White fondant (or gum paste)
Small circle cutter (or the larger end of a piping tip)
Small sharp knife or surgical scalpel
Step 1: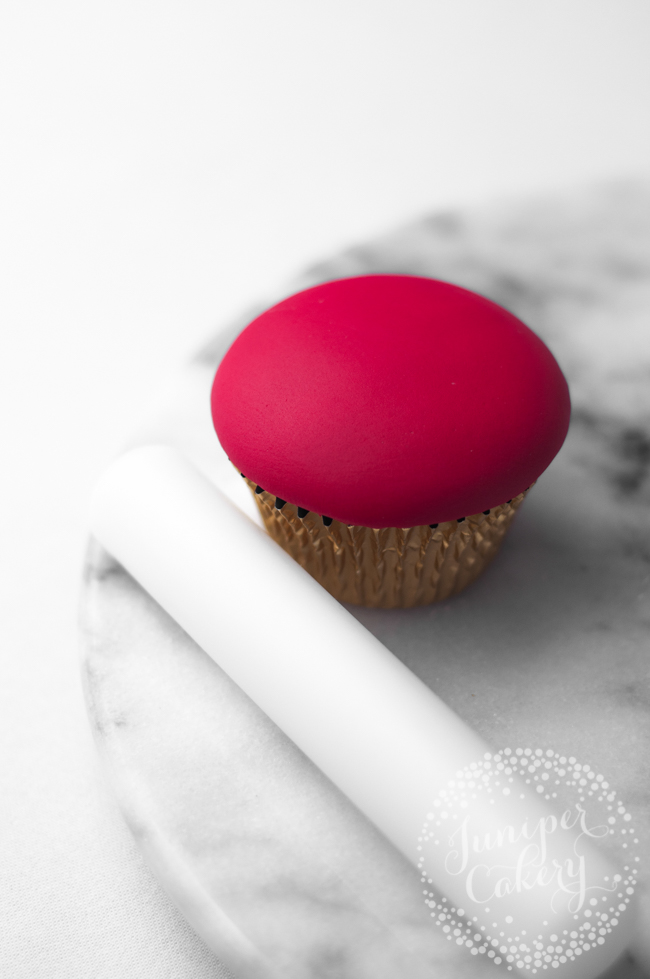 First you'll need to ice your cupcake. For this tutorial we've flat iced our's with bright red fondant. There's a really handy tutorial on the Bluprint Blog for covering cupcakes with fondant. You can pipe buttercream swirls on top of your cupcakes instead if you'd like. 
Step 2: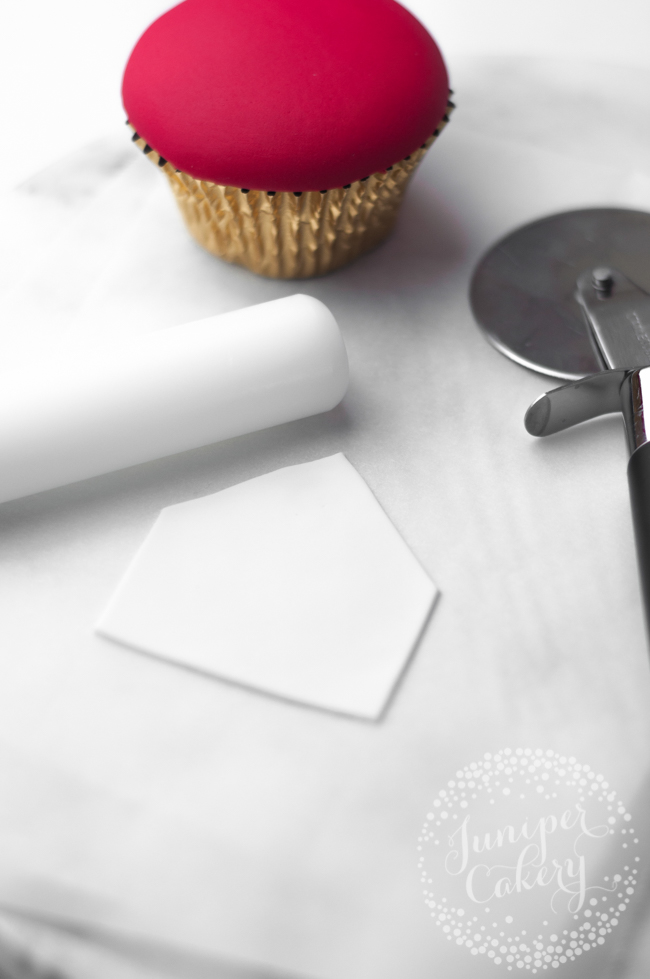 Roll white fondant to about 2 mm thick. Cut a shape that looks a little like a house: a horizontal rectangle with a triangle attached along one of the long edges.
Food-safe cutting mats are perfect for cutting out shapes, as they tend to have a printed grid to use as a cutting guide.
Step 3: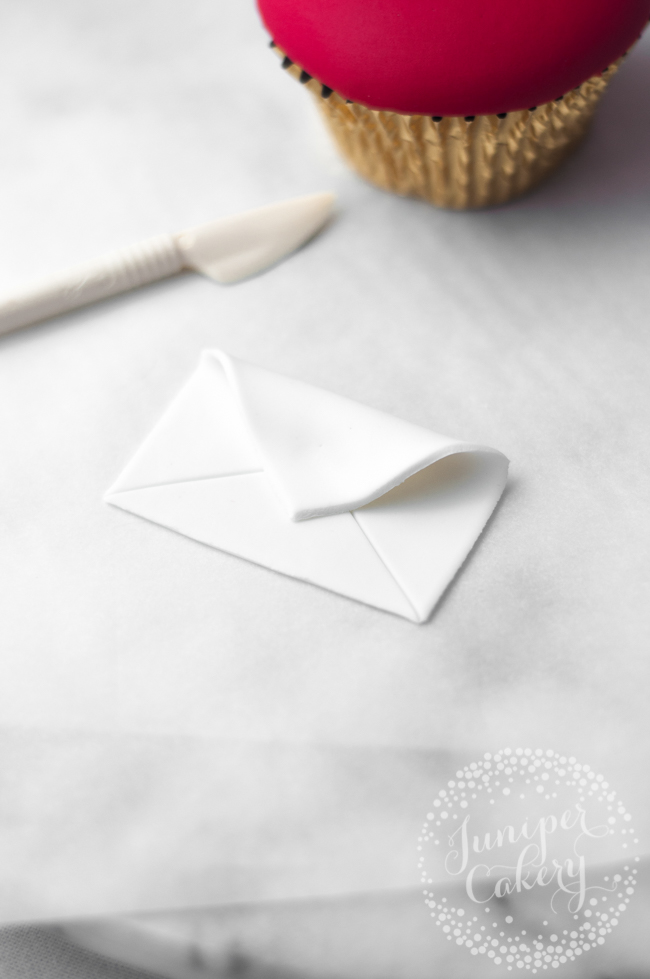 Use a blade tool to indent two lines in the fondant — these representing the folds or bottom flap of your envelope. Make sure that you don't actually cut through your fondant. You just want to add some detail.
Step 4: 
Gently fold the triangular section of the fondant piece over onto the surface of the envelope. Stick down with a dab of edible glue.
Step 5: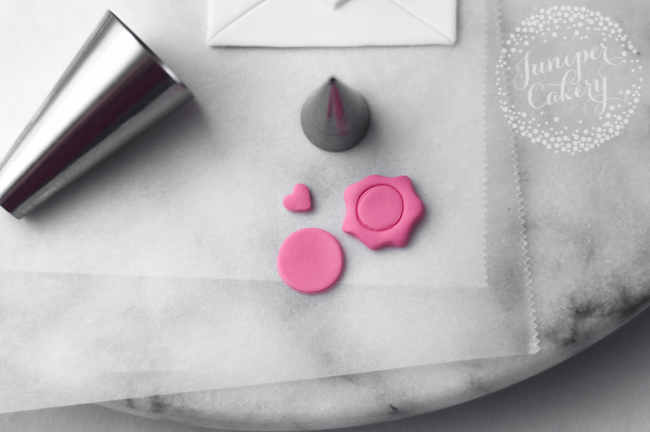 Next, we'll make the wax seal. Roll out pink fondant to around 1 mm thick and cut a circle it using either a small cutter or the large end of a piping tip.
Roll out more pink fondant, this time to around 3 mm. Cut out a small heart and attach it on top of the circle.
Step 6:
Now it's time to make the outer part of your love heart wax seal. Mark the 3 mm rolled-out fondant with the circular piping tip or cutter: this will be your guide when you freehand cut the seal.
Use a small, sharp knife or surgical scalpel to cut a wiggly circle out of the fondant around the marking. Smooth out any rough edges so it looks like soft wax. With the same cutter or piping tip you used before, cut out the center.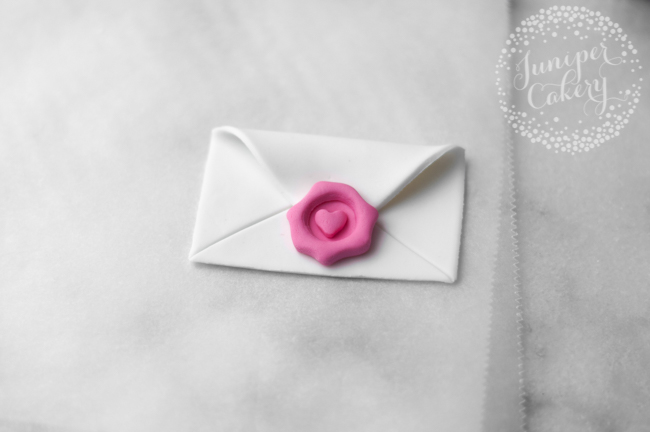 Step 7:
Now attach the fondant wax seal edging to the circle and heart piece. Then, stick the whole thing onto the folded-over part of your envelope.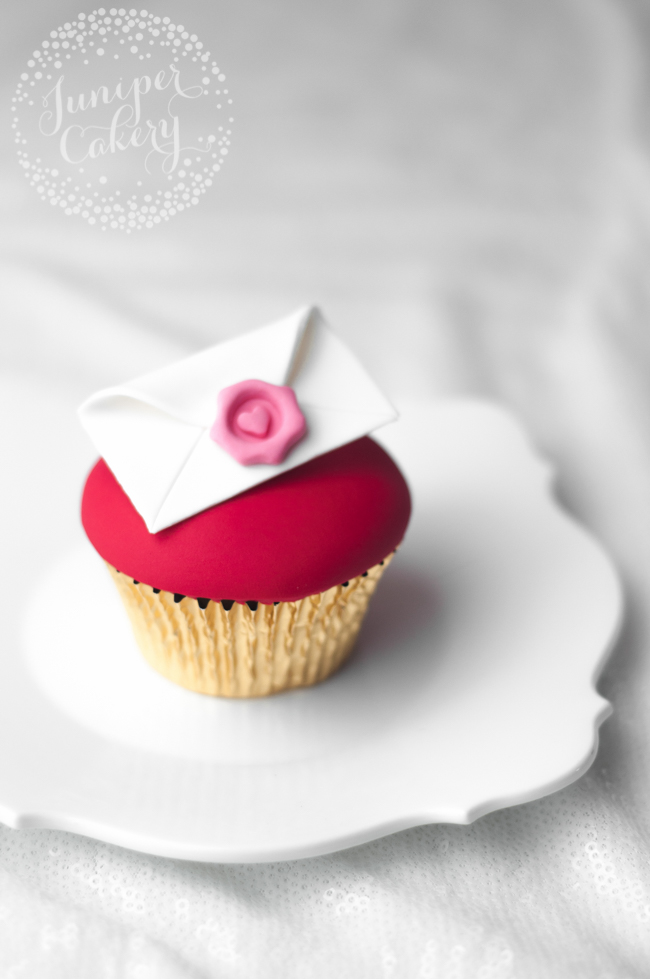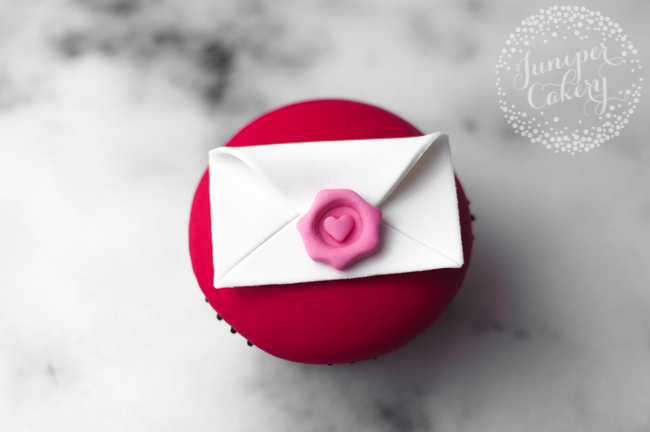 What's really great about these cupcakes is that they are SO easy to personalize! You can replace the little fondant heart with someone's initials or another shape like stars or daisies. You can even make trendy envelopes and paint them with edible gold polka dots.
Pin this post to save it for later!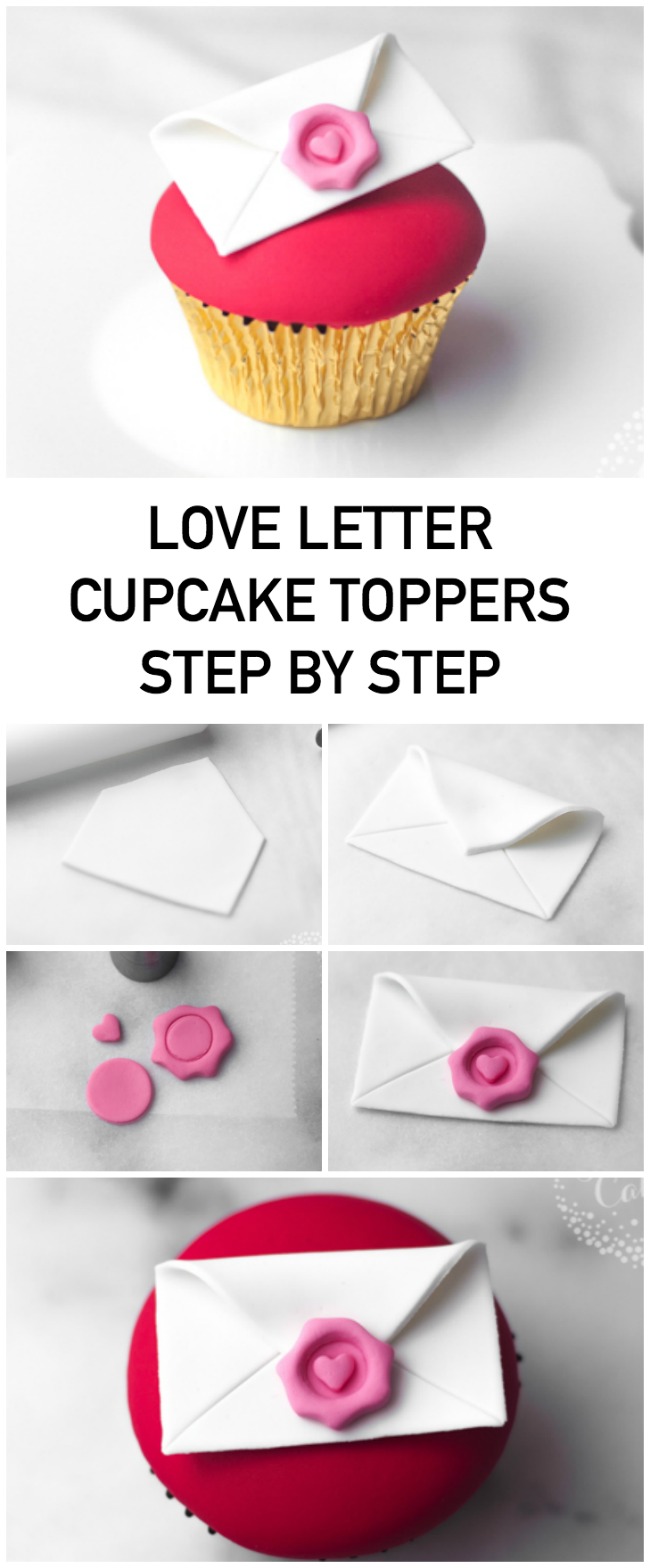 Make adorable teeny cupcake toppers
Create crowd-pleasing cupcake toppers featuring miniature toppers!Enroll Today