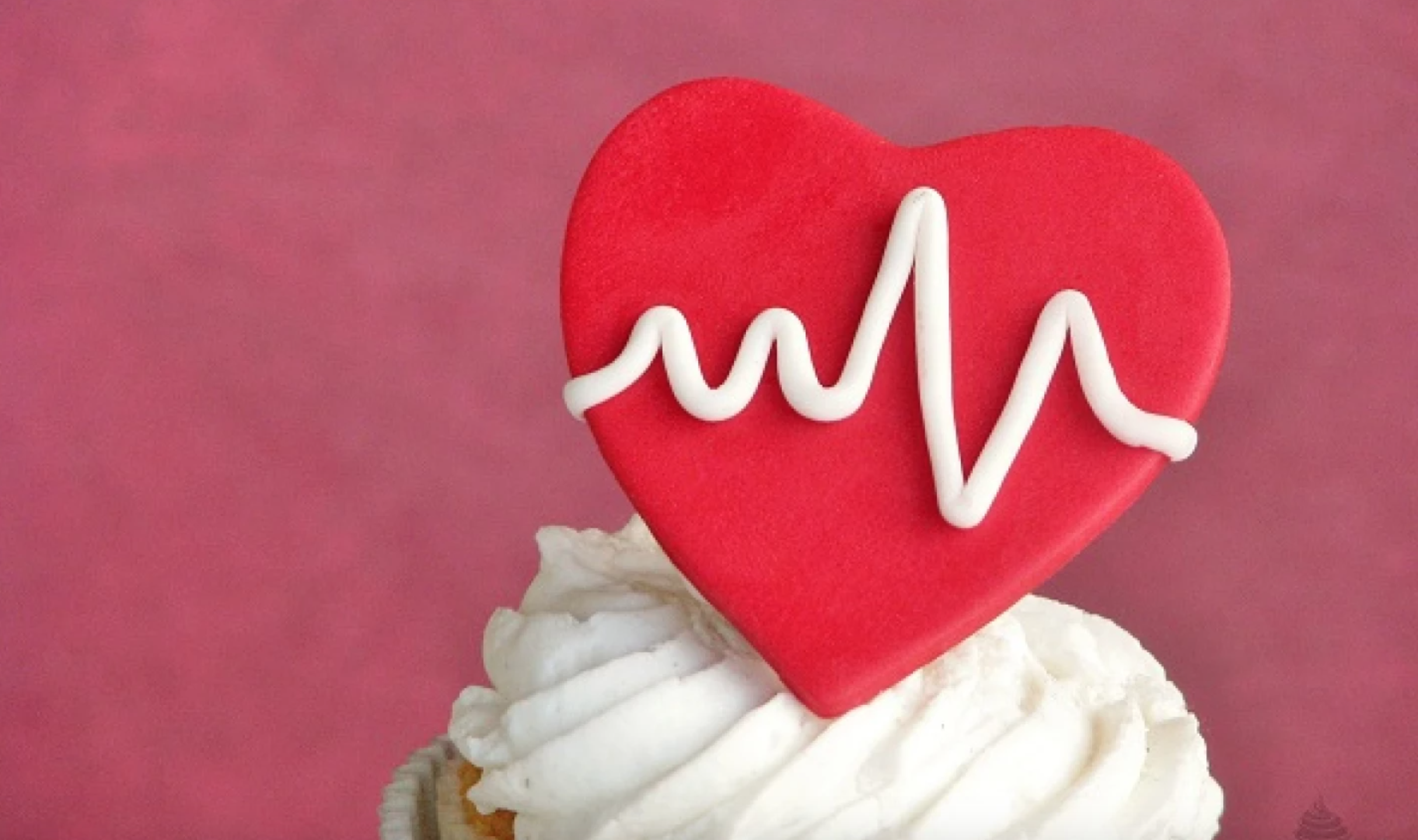 Make the perfect fondant toppers for the one who makes your heart flutter. Choose from one of two designs (a heartbeat measure or a stethoscope), pair 'em with pink strawberry buttercream and you've got the ultimate Valentine's Day cupcakes.
Fondant Heartbeat Cupcake Topper
Level: Easy
What You Need
Red, white and gray fondant (buy it or make your own)
Fondant rolling pin
⅛" guide rings
Edible glue
Food-safe paintbrush
Large heart cutter
X-ACTO knife
Silver luster dust
Small round piping tips (we used #1 and #7)
Instructions
1. Cut Out the Heart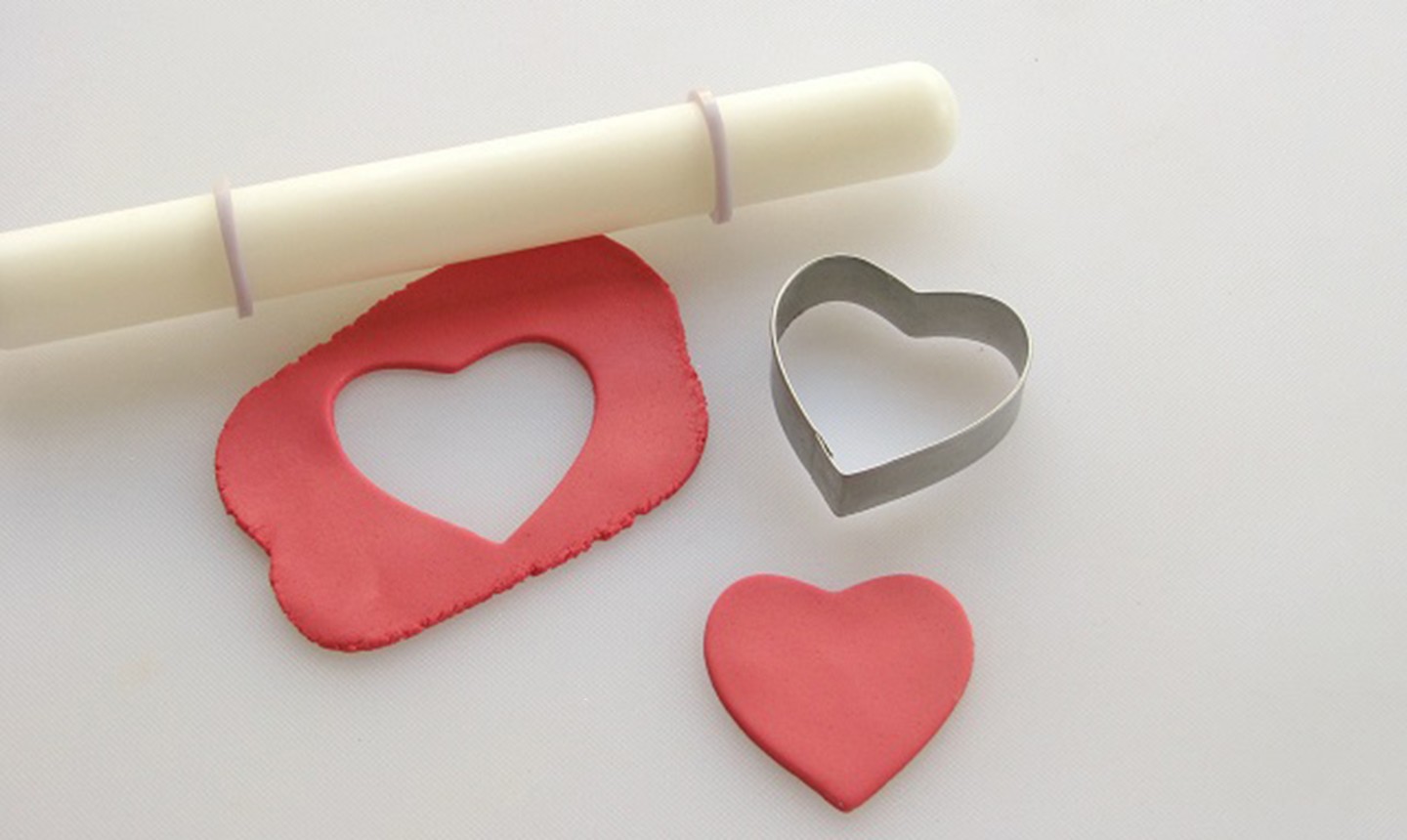 Roll red fondant out until it's ⅛" thick. Cut out a heart and set it aside.
2. Shape the Heartbeat Measure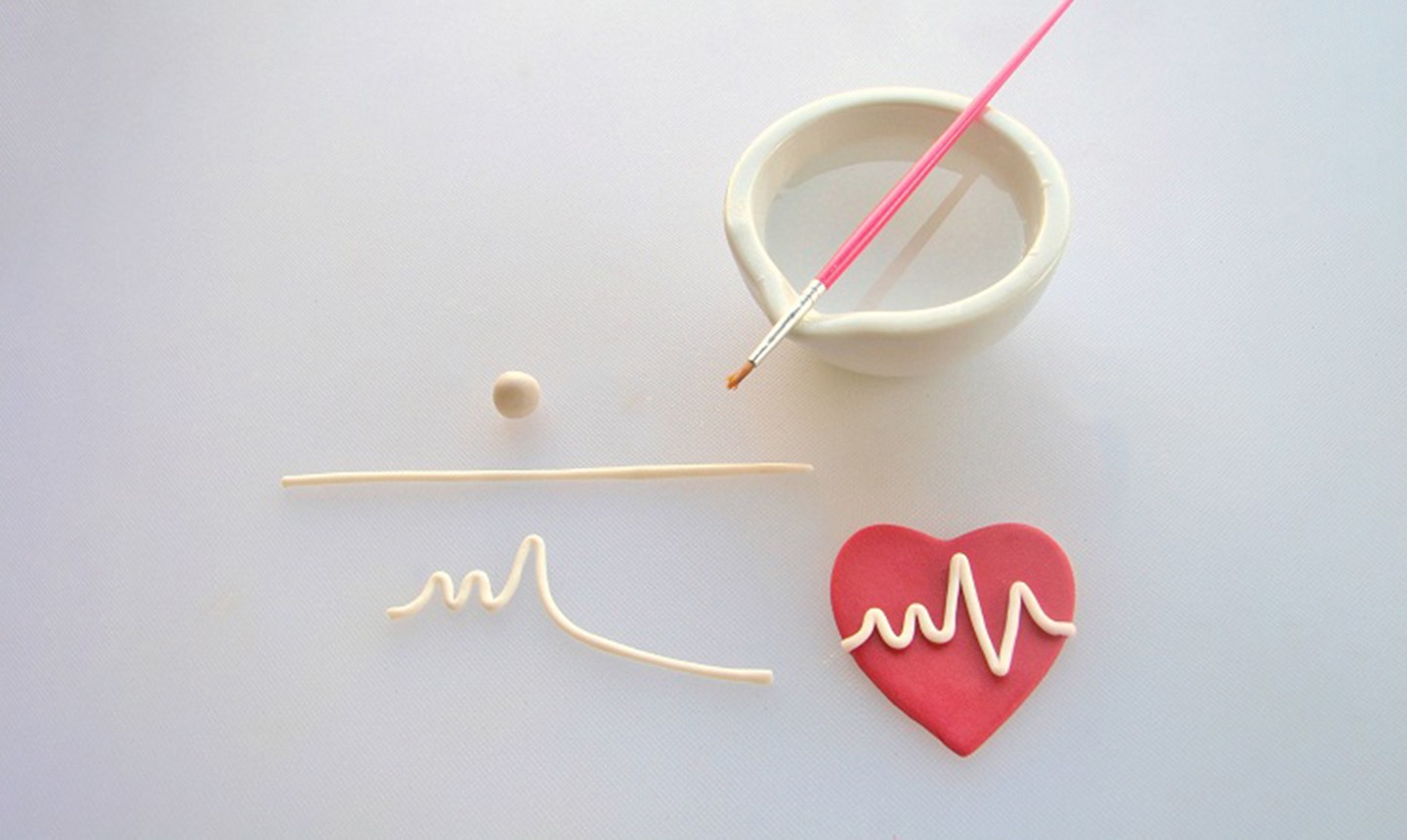 Roll a small piece of white fondant into a ball, then roll it into a long, snake-like shape.
Pro Tip: Make sure the width is fairly even throughout as you roll, to maintain consistency.
Shape the fondant by zigzagging it into various heights, gently pinching the tops and bottoms of each arc together with your fingers to create the heartbeat measure. Try to maintain an invisible horizontal straight line as you shape.
3. Glue in Place
Let the heartbeat measure dry a bit so it maintains its shape. Then transfer it to the red fondant heart and secure in place with edible glue. Trim the ends with an X-ACTO knife.
4. Shape a Stethoscope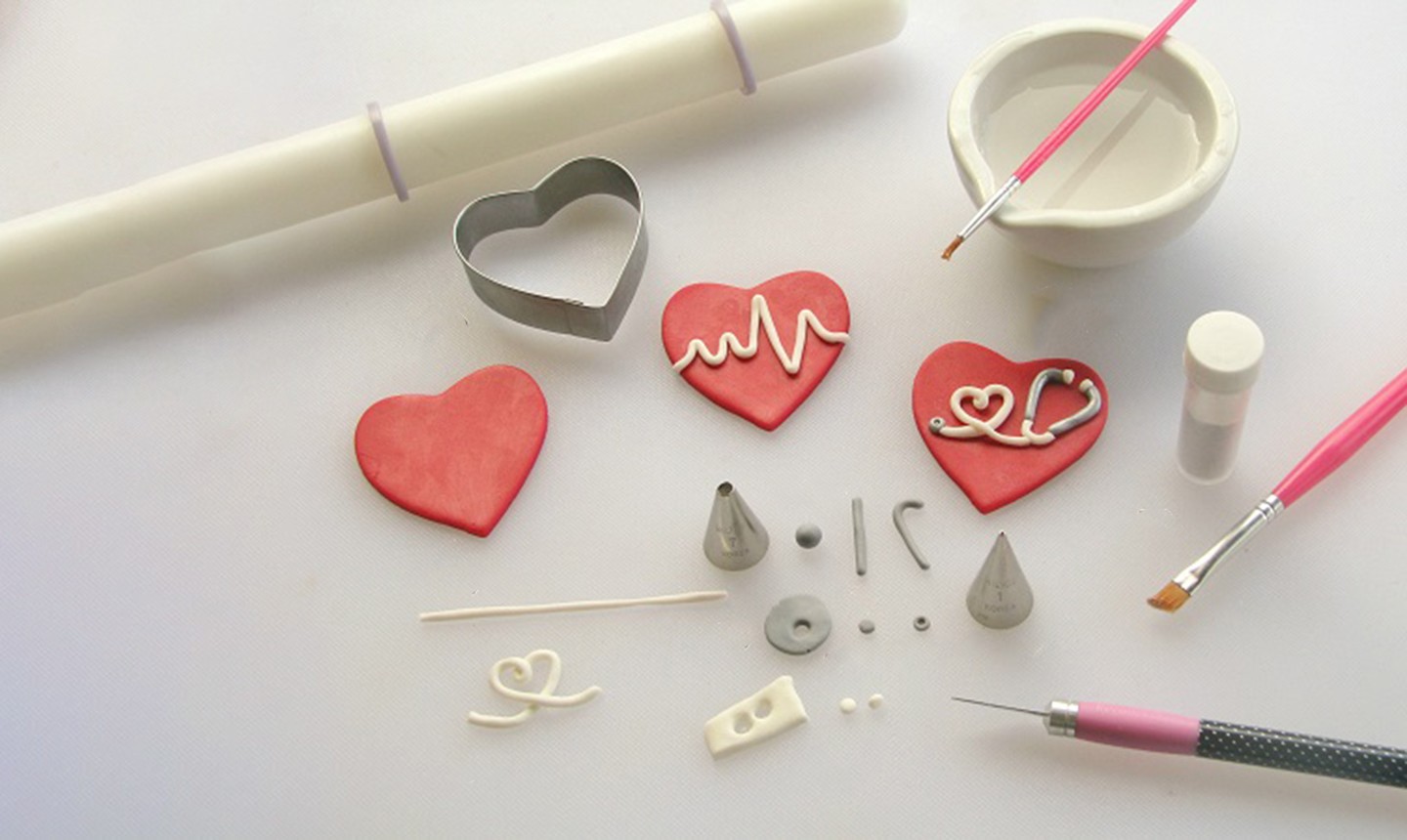 If you want to mix up your toppers, make some hearts with little stethoscopes, too. After you roll the white fondant, twist the center into a small, upside down loop and pull the ends in opposite directions to form a heart-like shape. Set aside to dry so it maintains its shape.
Meanwhile, make a C-shape with a tiny piece of white fondant. This will be the bottom of the stethoscope.
Just like you did with the white fondant, roll a piece of gray fondant into a snake-like shape about 1″ tall. Bend both ends into a candy cane-like shape to form the stethoscope. Roll more gray fondant with your rolling pin until it's about ⅛" thick. Cut out a circle with a #7 piping tip, then use a #1 tip to indent the center of this circle.
5. Add the Details
Brush silver luster dust over all the gray fondant pieces.
Roll out more white fondant until it's ⅛" thick and cut out two circles with the #7 tip. Turn the circles on their sides to make the ear pieces for the stethoscope.
Build the stethoscope using all your little pieces, securing them with edible glue on top of your heart cut-out. Once the fondant dries, top your cupcakes!