Heart cakes are basically the cutest dessert you could make for Valentine's Day , and they're actually super easy to pull off. In fact, our method doesn't require any carving at all — just one round cake, one square cake and some nifty Tetris skills to pull it all together.
Follow our tutorial below for forming your heart cake, then choose from four easy decorating ideas to personalize your dessert and show your partner some sweet, sweet lovin'.
Heart Cake
Level: Easy
What You Need
6″ round cake (use your favorite recipe)
6″ square cake (use your favorite recipe)
Knife
Buttercream
Cake leveler (optional)
Good to Know: This technique will work with any size cakes, as long as the diameter of the circle is the same as the length of the sides of the square.
Optional Decorating Supplies
Pink and green taffy candy (like Airheads)
White coating chocolate disks
Mini chocolate chips
Parchment paper
Sprinkles
Instructions
1. Form the Heart
>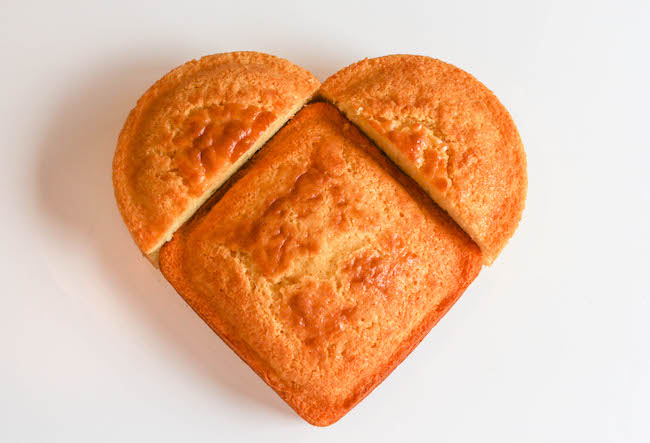 Cut the round cake in half. Place half of the round cake beside the square cake, so that the flat edge sits flush against one side of the square. Repeat with the other half.
2. Trim and Flip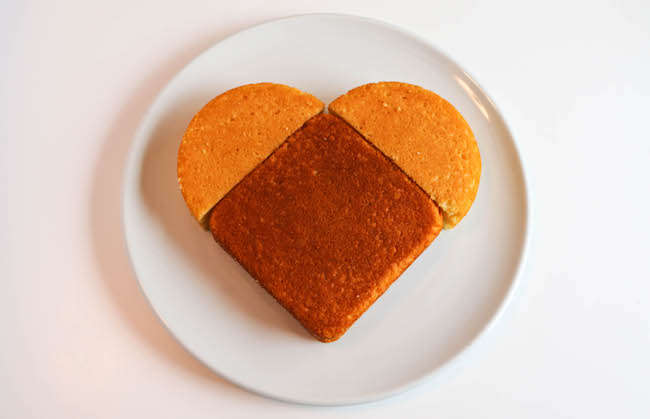 Trim the tops of the cakes to make them level, then flip the cakes over. The backside of the cakes will be easier to ice and decorate.
3. Ice It Up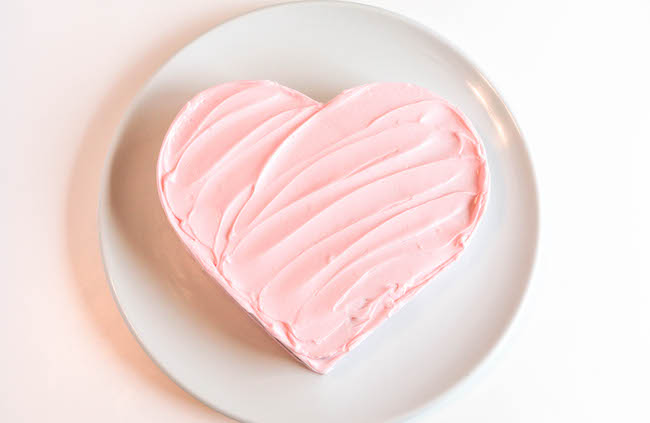 Ice the cake with buttercream and decorate as you wish.
Fun Heart Cake Decorating Ideas
1. Candy Roses
Roll up a piece of flat, chewy taffy candy. Cut the roll in half and sit the rolls on their cut sides in a little cluster. Cut a square of green taffy candy in half diagonally to make leaves.
2. Polka Dots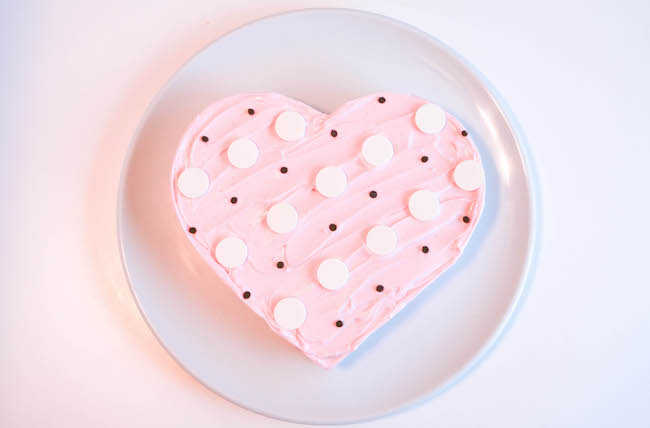 Arrange coating chocolate disks and chocolate chips upside down on the cake in a graphic dot pattern. Any round candies can work for this design.
3. Sprinkle Stripes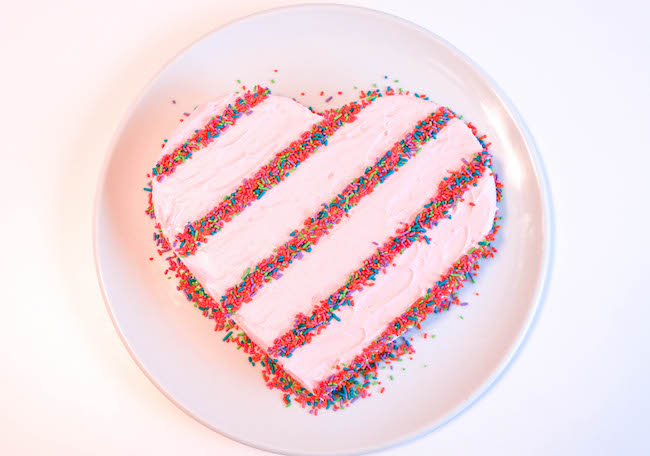 Cut strips of parchment paper and lay them across the top of the cake, leaving gaps between the strips. Fill the gaps with sprinkles, then carefully remove the parchment strips.
4. Filled With Love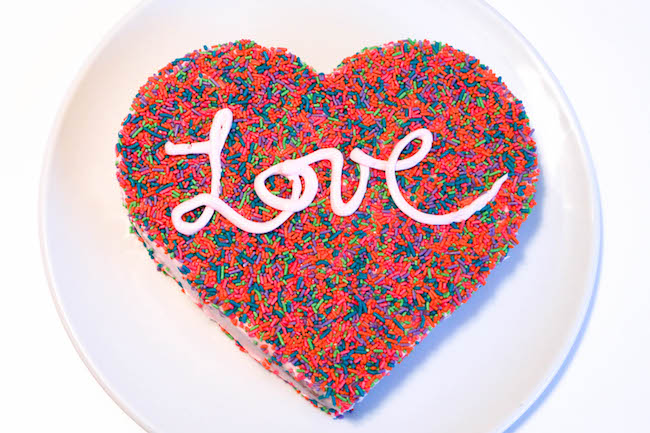 Top the cake with an even layer of sprinkles. Lay a piece of parchment or waxed paper on top of the cake and smooth it over with the palm of your hand so the sprinkles actually stick to the cake. Remove the paper and serve, or pipe on a festive message with buttercream.