The adorable imagery, pastel colors and sugary candy associated with Easter provide plenty of inspiration for creating sweet spring-themed cakes. This collection of Easter cake ideas includes undoubtedly some of the cutest cake decorating projects out there! Which will you make this year?
From fuzzy bunnies made from buttercream to elegant gum paste eggs to coo-worthy spring chick cupcake toppers, this roundup features some of our favorite Easter cake decorating projects, and it's bound to inspire you to create something beautiful and sweet as the weather begins to warm into spring.
1. Buttercream bunny cake
"Adorable" doesn't seem a strong enough word to describe this coo-worthy fuzzy bunny cake. The secret to the intricate texture? Simple piping, using a multi-opening tip to pipe buttercream all over the surface of the cake. Fondant details form the bunny's expression and fill in the details, making for a truly memorable Easter cake. 
Want to recreate this cake at home? Follow along with the FREE tutorial on the Craftsy blog!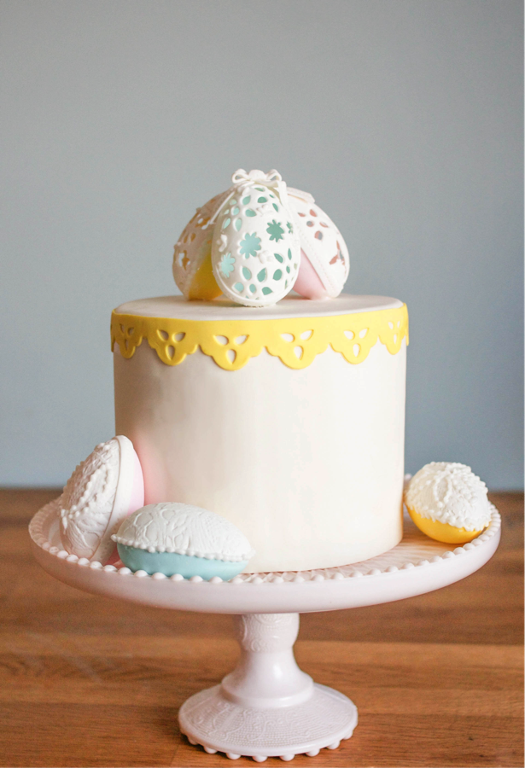 2. Gum paste Easter eggs 
These elegant Easter egg cake toppers look super complicated, but they're actually incredibly easy to make. Gum paste is rolled out, then patterns are embossed and cut out before molding the paste into an egg shape using molds.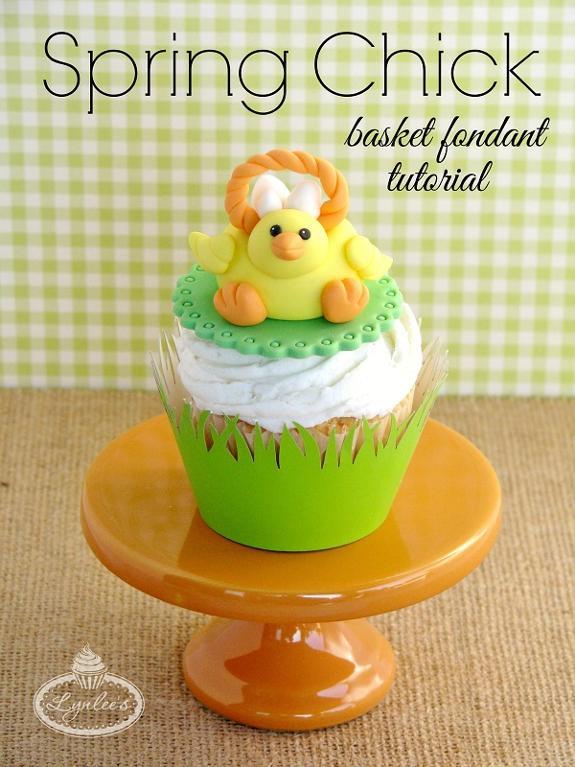 3. Spring chick cupcakes 
Cupcakes are coo-worthy year-round, but come spring, they're extra special when topped with adorable spring chicks fashioned out of fondant. With some tinted fondant and a handful of cake decorating supplies, you can shape and mold your fondant to resemble lilliputian Easter baskets with a tiny spring chick as the base. These toppers can be used for cupcakes, or for a topper for full-sized cakes.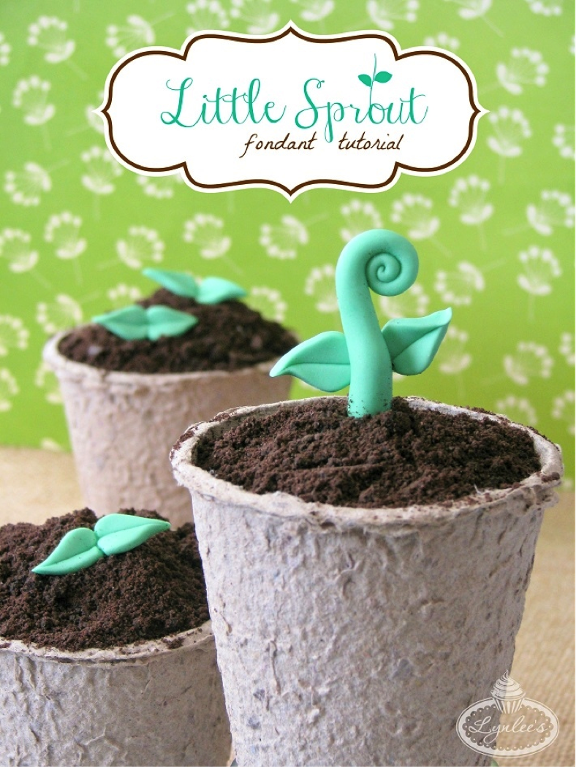 4. Little sprout fondant cupcakes 
While these may look like the first seedlings of spring, these little plants are actually petite cakes! Cleverly constructed in planters, these cupcakes are topped with crushed Oreo "dirt" and fitted with fondant-formed seedlings, affixed using uncooked spaghetti so that they stay in place, appearing to be rise from the soil.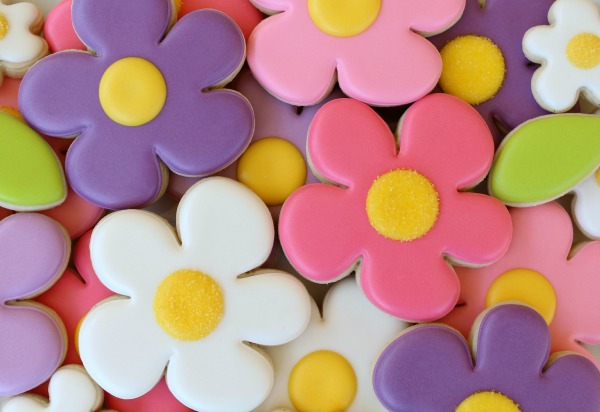 5. Decorated flower cookies
Make spring pop with bright, happy cutout cookies decorated to look like flowers. While they might look machine-made in their precision, these cookies are actually quite easy to create. Royal icing is piped along the edges of the cookie to create a border and then filled in and smoothed to create a seamless edge and full icing coverage.
Find a free step-by-step tutorial with photos for creating these springtime cookies on the Craftsy Blog!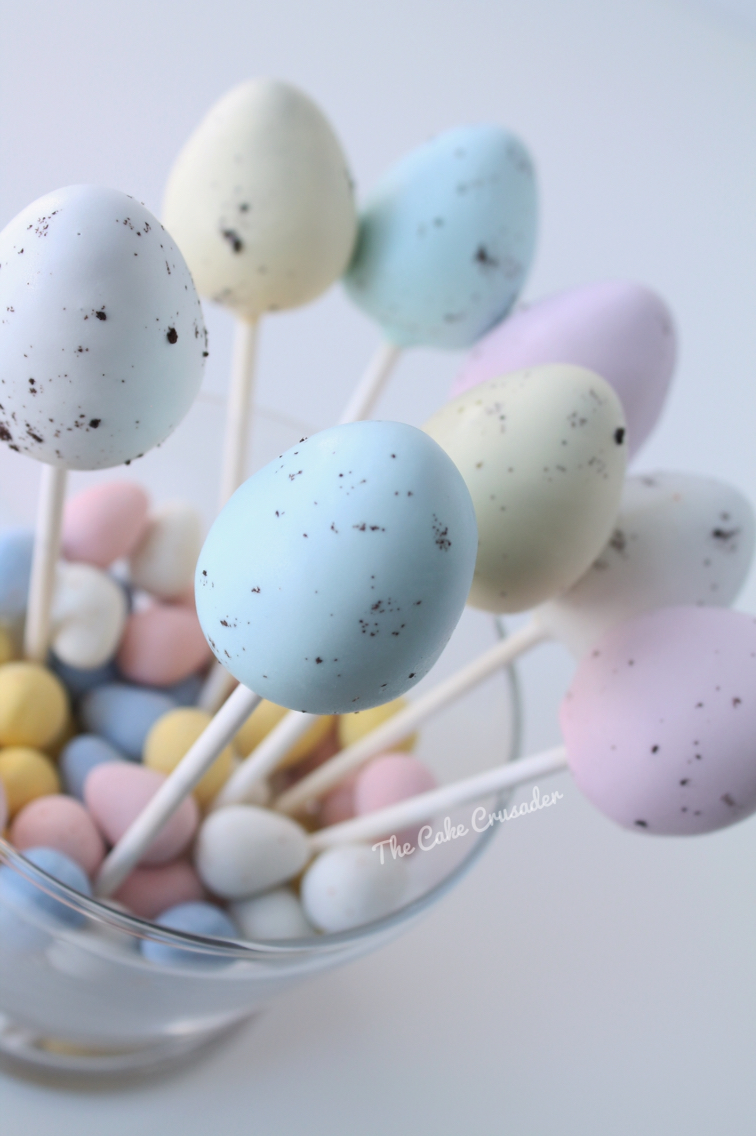 Easter egg pops via Craftsy member TheCakeCrusader
6. Easter egg pops 
If you prefer to take on a smaller-scale cake decorating project, these Easter egg pops are an adorable spring project. Instead of being shaped into circles, the pops are formed into egg shapes, coated with Candy Melts or tinted white chocolate. The speckles on the eggs are from a creative source: crumbled Oreos!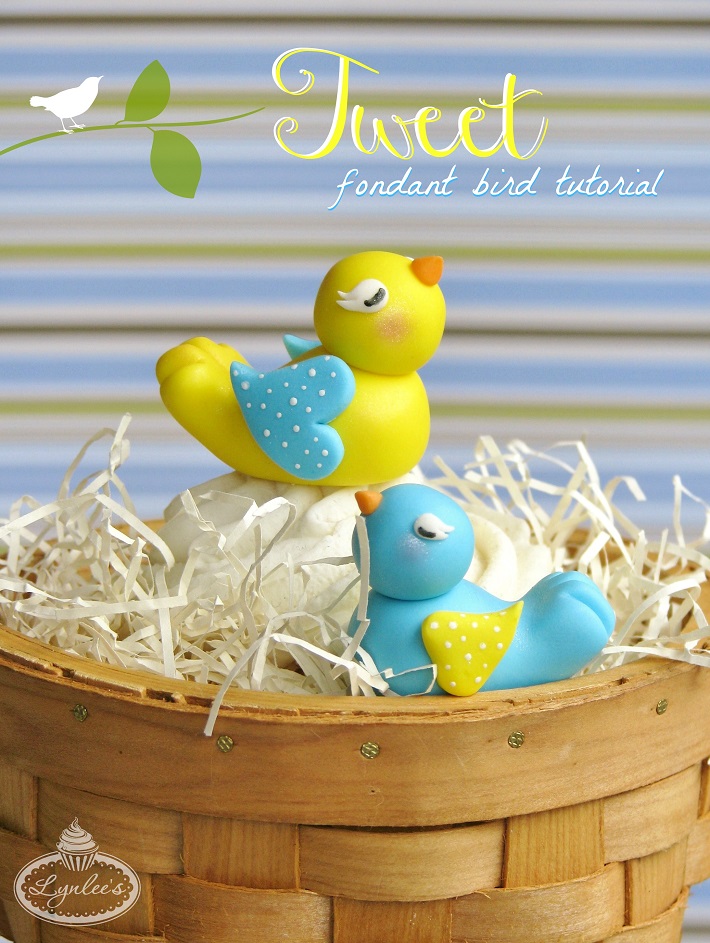 7. Spring bird topper
Using a handful of materials including fondant, food coloring and edible glue, you can create these surprisingly easy spring bird toppers, which look of professional quality. Simple shapes come together into intricate, adorable little chicks that will make any cake cuter. 
You can find the full tutorial, with step-by-step photos, on the Craftsy Blog.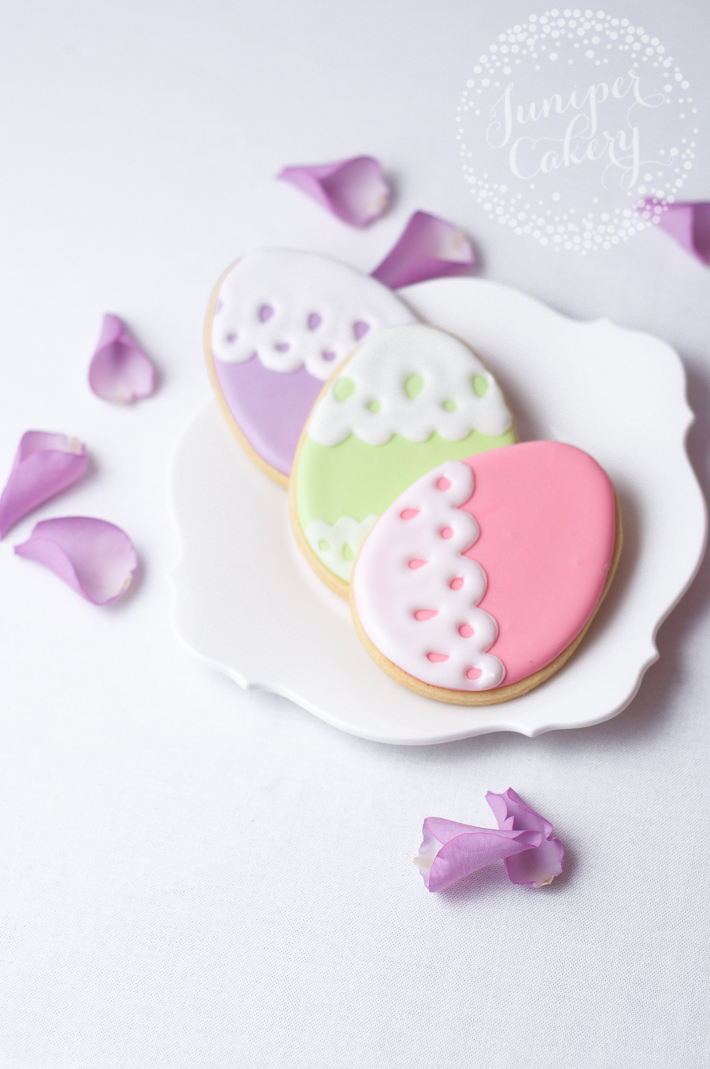 8. Delicate, lacy Easter egg cookies
Give simple egg-shaped cookies an impressive decoration. After covering the cookie in pastel-colored royal icing, you'll pipe a lacy shape (which is easier than you think) and fill it in to look like a piece of intricate lace atop the cookie.
Find the full tutorial for these cookies in this blog post.
9. An elaborate 3-D Easter egg cake
Make this Easter one your family will never forget — quite literally! Everyone will remember this gravity-defying Easter egg cake. A hand-painted springtime scene and ornate golden details make the cake absolutely stunning (as if its sculpted shape weren't enough).
Get the step-by-step tutorial here and make our own gravity-defying cake!