What's going to be on your dessert table this Easter? If you're not sure yet, we'd suggest these fun Easter cake pops! These treats are great as edible gifts, too.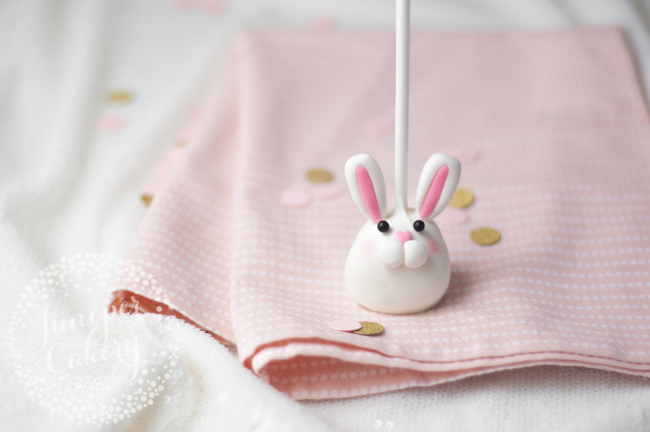 How to make Easter cake pops in 10 steps
What you'll need:
Cake pop dough ready to shape
Digital scale
Lollipop sticks
Crisco, oil or paramount crystals
Black edible sugar pearls
Food-safe paintbrush
Microwave-safe bowl
Waxed paper
Cutting board or cookie sheet
Step 1:
Make your cake pop mixture by mixing buttercream with a finely crumbled cake. You can read a full tutorial for making cake pop dough right here. 
Tip! Test the consistency of your dough by rolling a bit into ball and pushing a cake pop stick into it. If the cake pop cracks, then the mix is too dry — add a little more buttercream and test again.
Roll the cake pop dough into equal-sized egg shapes and leave on a flat surface. If you want to make sure they're all equal, weigh each ball using a digital scale.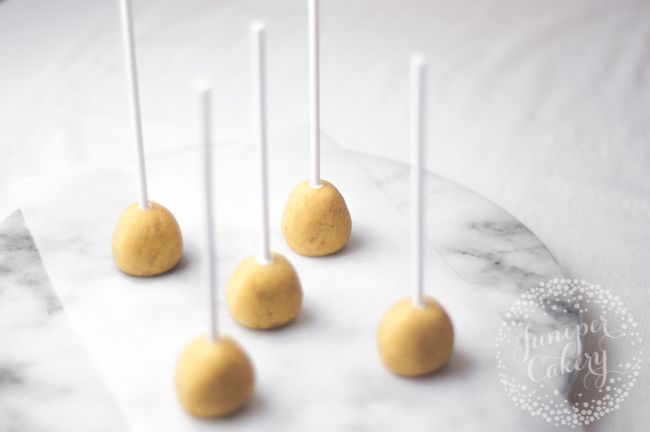 Step 2:
Place a few candy melts to a microwave-safe jug or bowl. Microwave the candy melts at 50 percent power for 1-2 minutes, checking and stirring every 30 seconds. (You can read more about melting candy melts properly here.)
Step 3:
Dip a lollipop stick into the melted candy melts, then gently push it into the middles of a cake pop balls. Set the cake pop on a waxed paper–lined chopping boards or cookie sheet. Replace for all of the cake pops, the place them in the refrigerator to chill until firm. This can take a few hours, so plan ahead.
Step 4: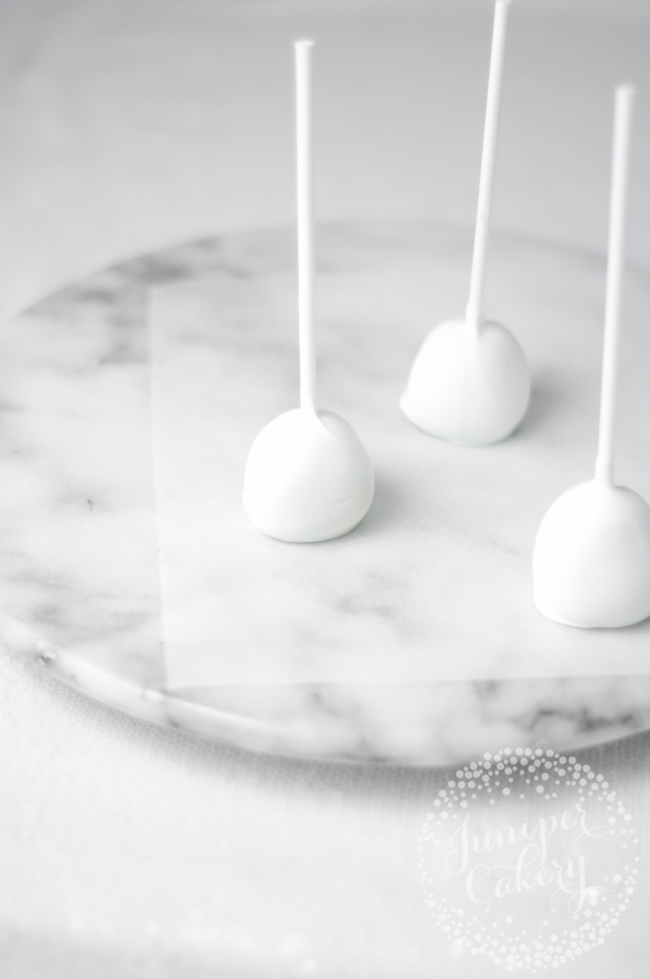 Prepare the candy melt coating. You'll need quite a bit of candy melts to coat each well — we'd recommend a full 12-ounce or 340-gram bag to coat about 20 pops. Melt the candies in the same method described in Step 2.
When your melts are smooth and silky, add in small amounts of Crisco, oil or paramount crystals (these are best, but often hard to find). This gives the candy melts a smoother consistency.
Step 5:
Remove the chilled pops from the fridge and gently dip each one in the melted candy melts. Try not to move or swish them around too much, or you'll risk the cake pop falling off from its stick. Then when coated, leave to set on the waxed paper–lined surface.
Step 6:
Next, we'll make the bunny's ears. Roll out some white fondant into small balls, then mold each ball into a long, tapered, teardrop-like shape. You'll need two per cake pop.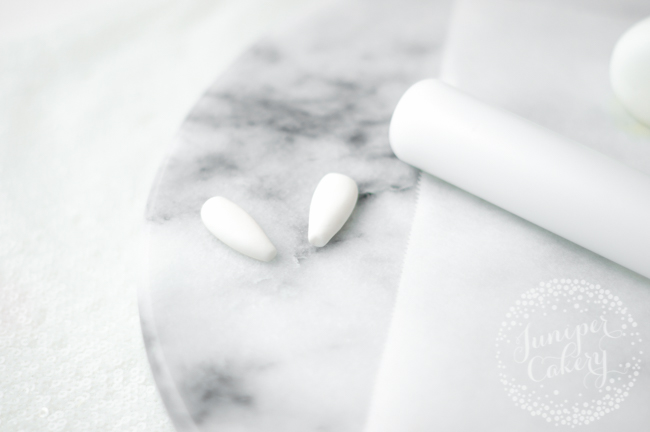 You can also add a little pink down the center of each for some extra detail and color. Follow the same procedure as you did for the white part of the ear, but with less fondant. Indent the white pieces to make space for the pink fondant. Adhere the ears with extra melted candy melts as glue.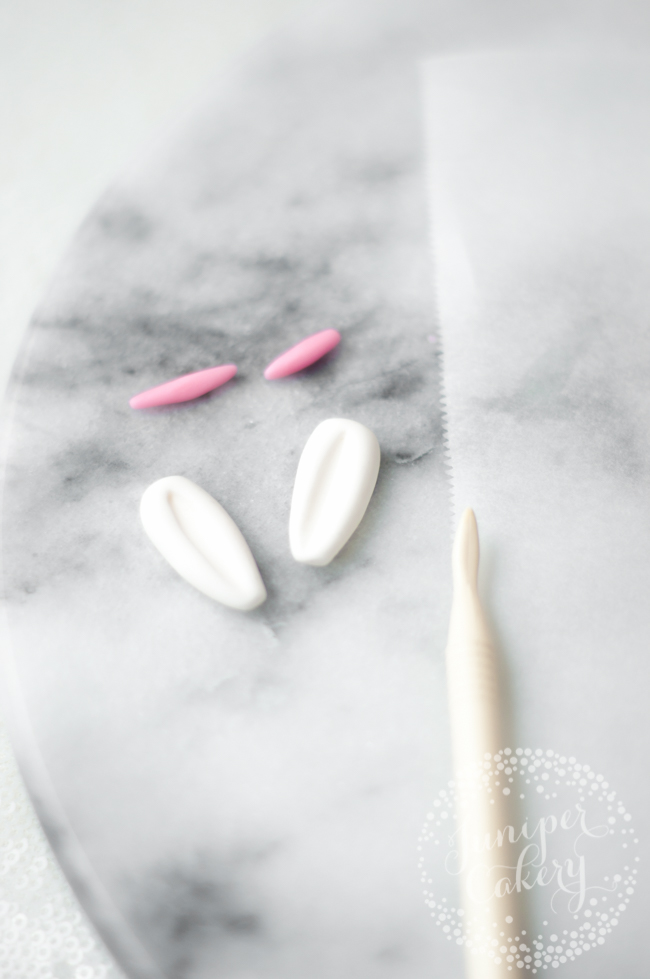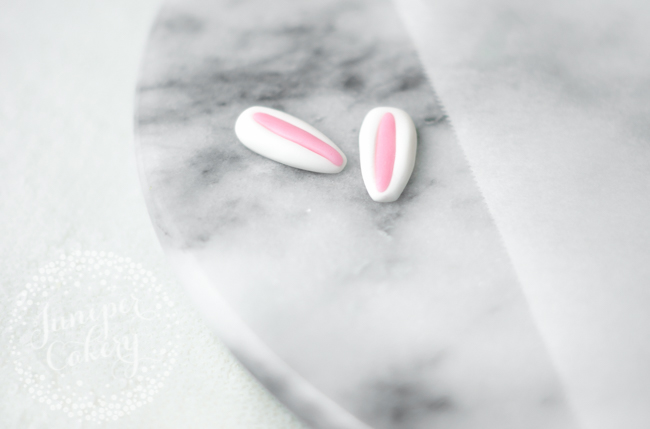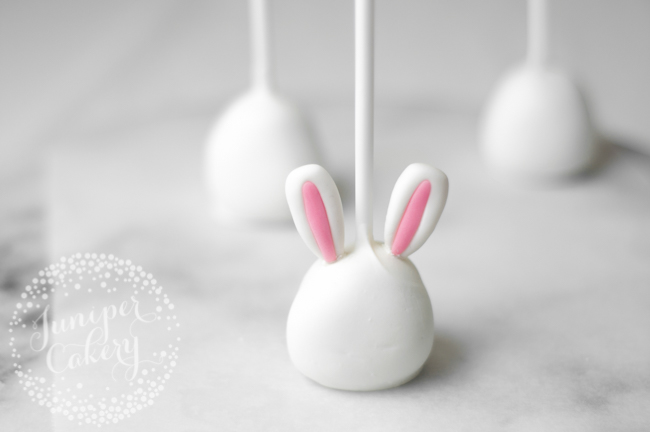 Step 7:
Next up, the bunny's cheeks.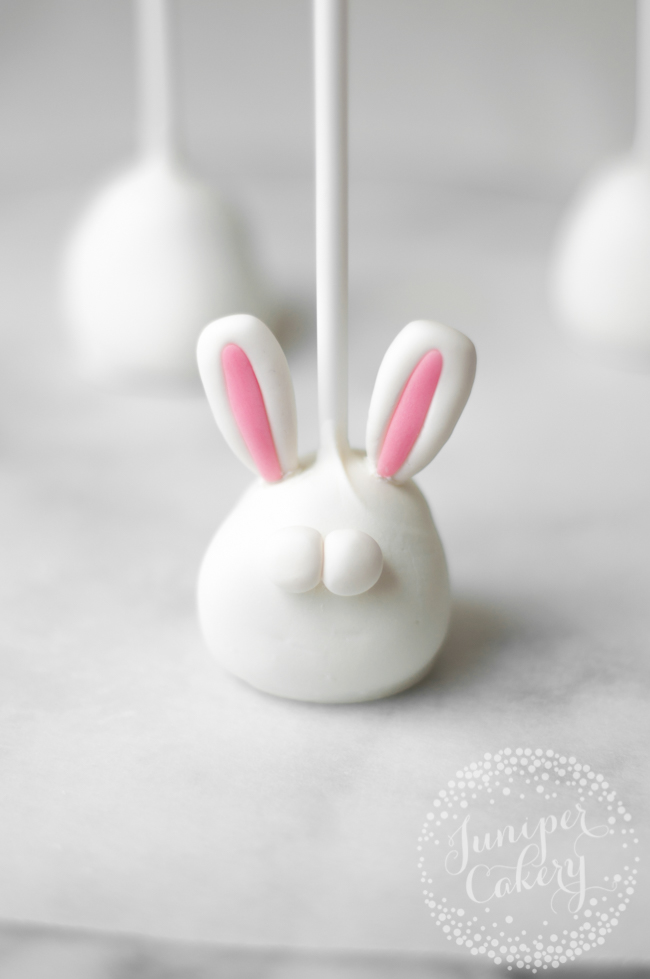 Roll two small balls of white fondant to create the muzzle. Again, you'll need two per cake pop. Attach the fondant with candy melts.
Step 8:
Finally, we'll make the bunny's cute nose.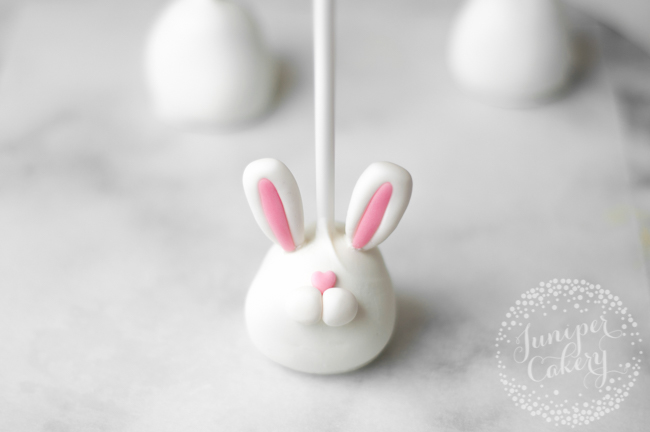 Roll out some pink fondant and use a tiny heart plunger cutter cut out a hearts for your bunny's nose. You'll need one for each pop. Attach with melted candy melts.
Step 9: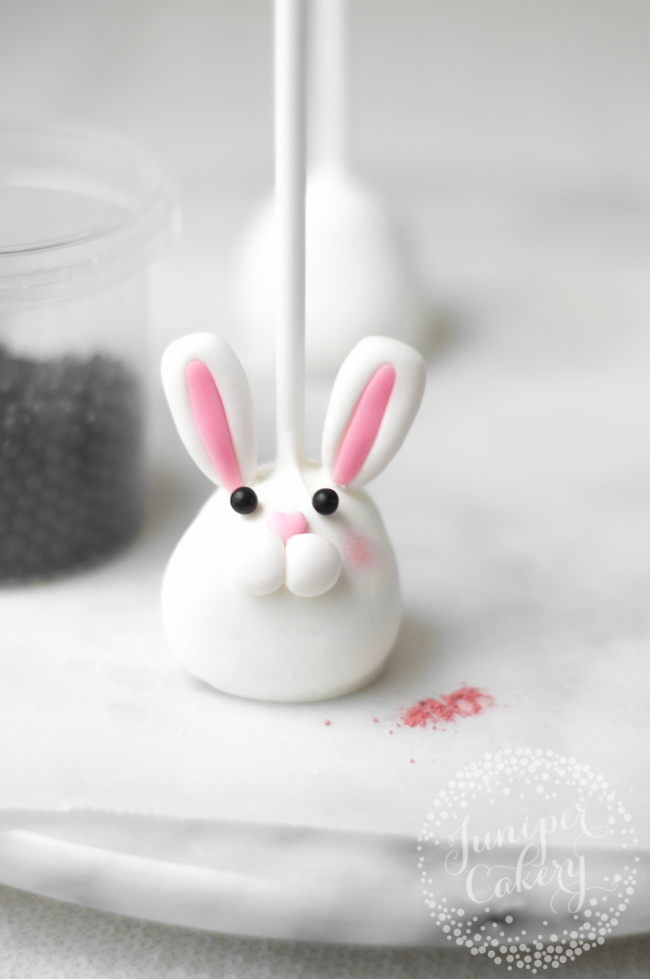 To finish your easy Easter cake pops, add two black edible sugar pearls, using a bit of candy melts as glue, for its eyes.
Step 10:
And last but not least, lightly brush the bunny's cheeks with pink edible petal dust.
Get Pro Tips for Making Perfect Cake Pops!
Learn how to decorate cake pops that can't be topped with lifetime access to this FREE online class from Wilton decorator Valerie Pradhan.Enroll FREE Now