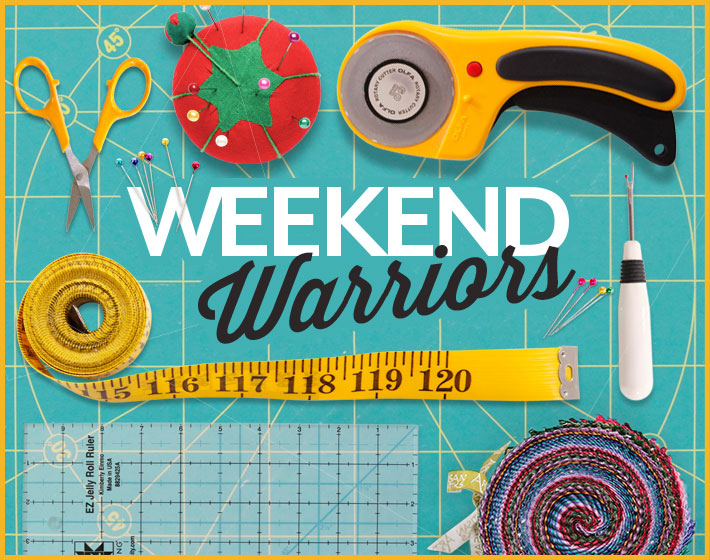 This summer, why not spend your weekends stitching up something quick, easy and fun? Quilted mug rugs are fast to sew, and they make great gifts! These portable snack mats are the perfect size for a mug and a morning muffin. With patchwork and appliqué, these sweet mini quilts each have elements of hand stitching, so you can take your project to the park, the pool or on a summer road trip!
Check out these adorable mug rug patterns that are perfect for summer stitching!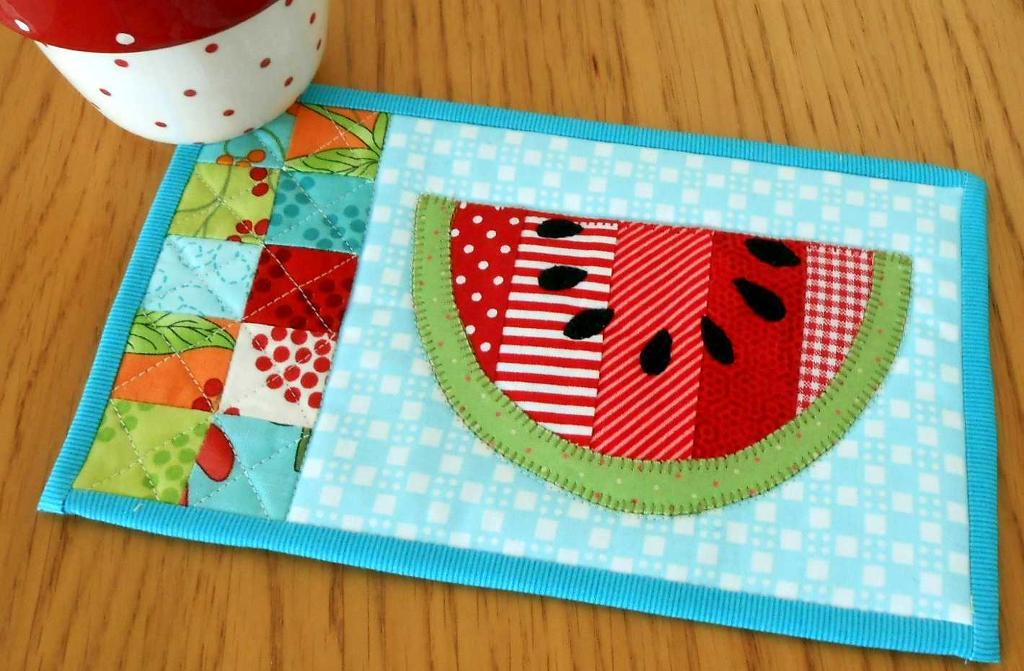 Photo via Bluprint member The Patchsmith
Red and ripe
Can't you just taste this juicy watermelon? If your favorite fruit only comes around in the summertime, treat yourself to a quilted mug rug that looks sweet all year long. A patchwork watermelon is finished with a blanket stitch. Hand stitching enthusiasts could piece this tiny quilt completely by hand, though machine quilting is sure to make it even quicker to finish!
Get the Summer Watermelon Mug Rug pattern here.
Photo via Bluprint member 3patchcrafts
Ahoy, matey!
Do you like to spend your summers at sea? This nautical mug rug in patriotic colors reminds us of the 4th of July. Simple, hand-stitched details and machine quilting are combined to make this summer mug rug project a fun project for all. Add some birds and the water line to complete the scene!
Get the Ahoy Boat Summer Mug Rug pattern here.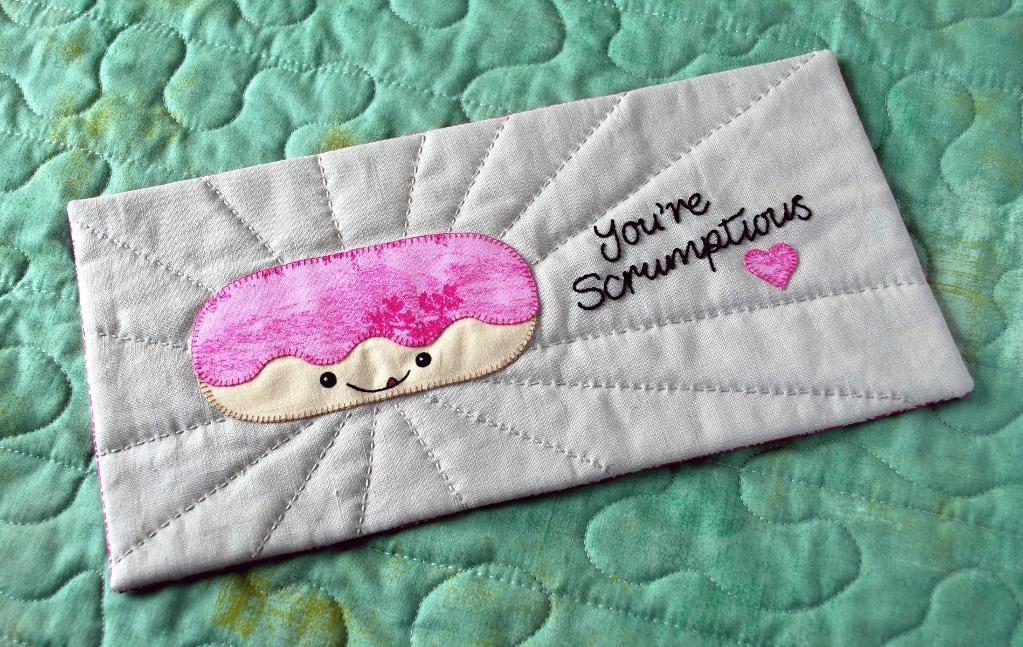 Photo via Bluprint member Hope's Quilt Designs
You're Scrumptious
Stitch a smiling doughnut to tell a loved one just how great they are… or save the sweet sentiment for yourself! This cute little mug rug pattern comes with five different facial expressions. Choose your favorite "flavor" of fabric for the icing to personalize your mug rug, which makes a great hand quilting project for your next summer road trip.
Get the You're Scrumptious Doughnut Mug Rug pattern here.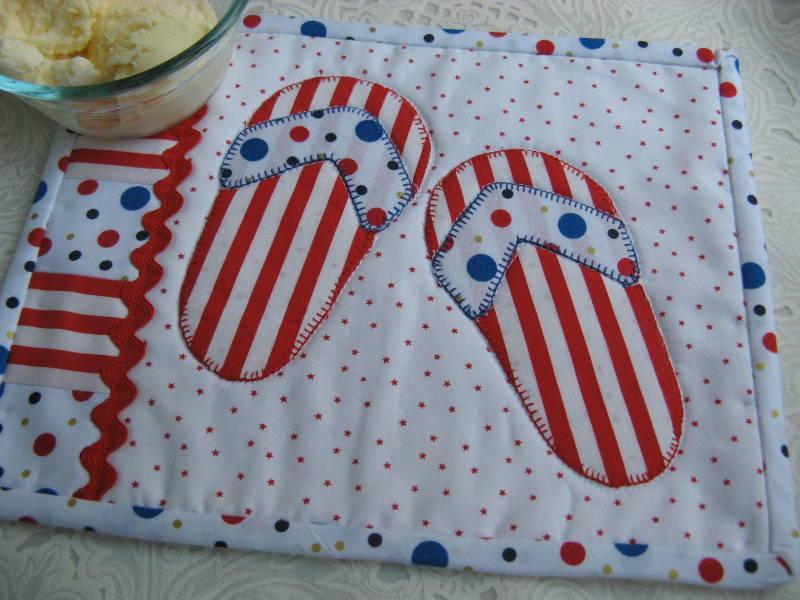 Photo via Bluprint member 2strings
Flippity Flop
Fusible appliqué is quick, easy and fun! This flip-flop appliqué looks darling on a patriotic mug rug, and you can always personalize with your favorite summertime fabric prints. Make a mug rug for everyone in your family, or treat your co-workers to a desktop treat holder. Spice up yours with rickrack or another trim!
Get the Flippity Flop Mug Rug pattern here.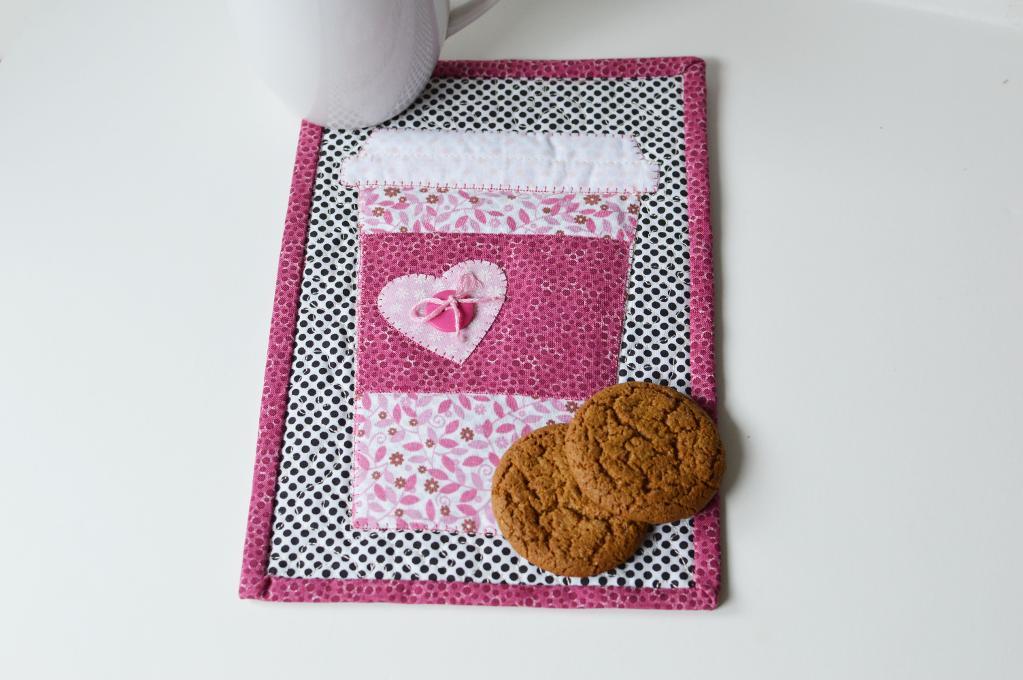 Photo via Bluprint member Crafting with Lisa Marie
Love you a latte
What's your favorite summertime coffee drink? Whether you prefer an iced mocha or a frozen cappuccino, you can always have your favorite drink nearby with this cute quilted mug rug. Use your machine to quilt within the background and use a blanket stitch to finish the appliqué. A buttoned heart makes a cute label for your cup.
Get the Latte Love Mug Rug pattern here.
Photo via Bluprint member Sher's Creative Space
Happy camper
If summertime camping is a favorite pastime, you might want to whip up this retro camper mini quilt. Use fabric scraps to appliqué a campfire scene, and stitch by hand or machine. Can't you almost smell the toasted marshmallows?
Get the Camping Fun Mug Rug pattern here.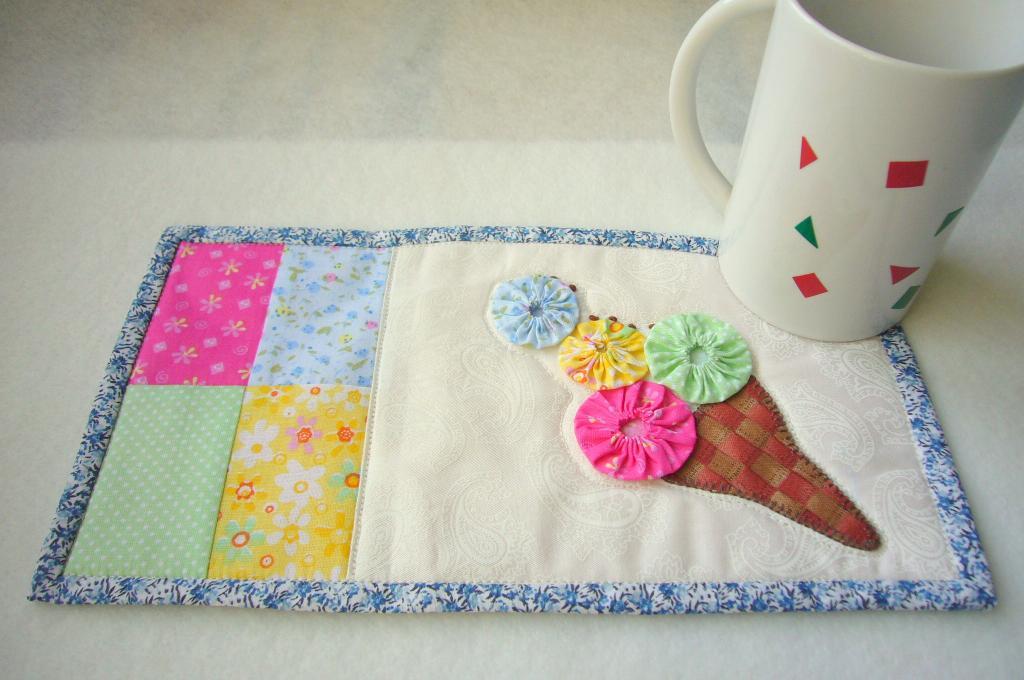 Photo via Bluprint member 3patchcrafts
I scream, you scream
Practice your hand stitching with yo-yos, and then turn them into colorful ice cream scoops for a summertime mug rug. Have fun choosing your fabric prints for a personalized snack mat that screams fun!
Get the Ice Cream Cone Mug Rug pattern here.
Can't find time to make a mug rug this weekend?
Pin this photo so you can remember where to find the patterns next time around.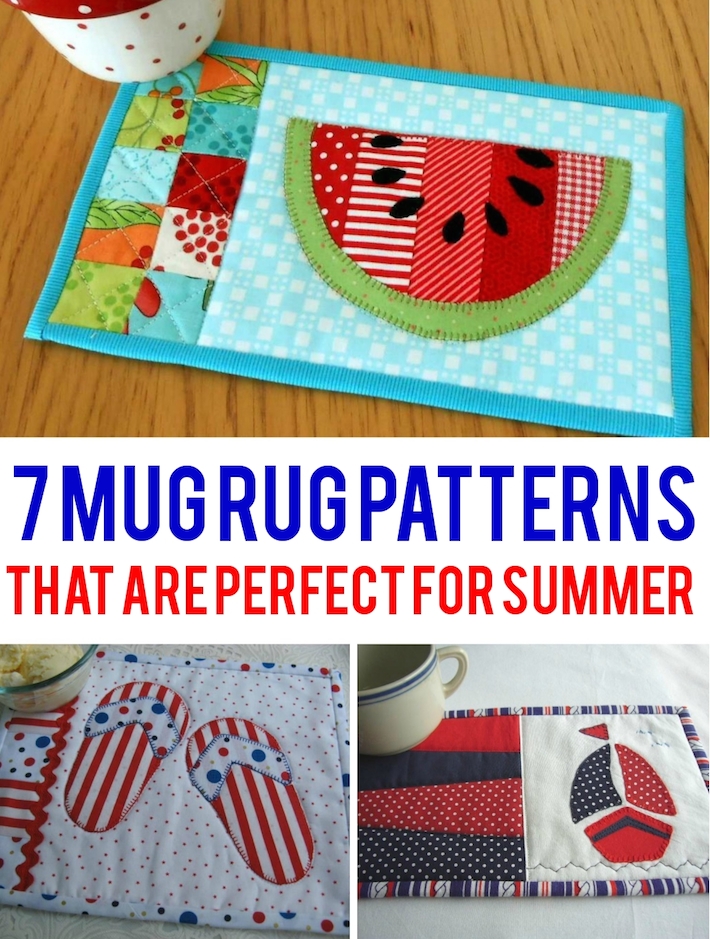 Find more FREE mug rug patterns!
Browse more mug rug patterns designed by the world's best independent quilt designers.Get Patterns Now »