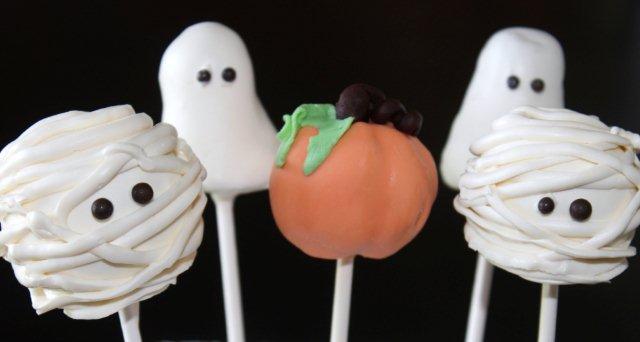 Got leftover dough from making a Halloween cake? Instead of throwing it out, mash it up and turn it into scarily good cake pops. These bites are easy and fun to make, so start mashing up those sheet cakes and break out the buttercream — it's time to get poppin'.
1. Jack-O-Lantern Pumpkin Pops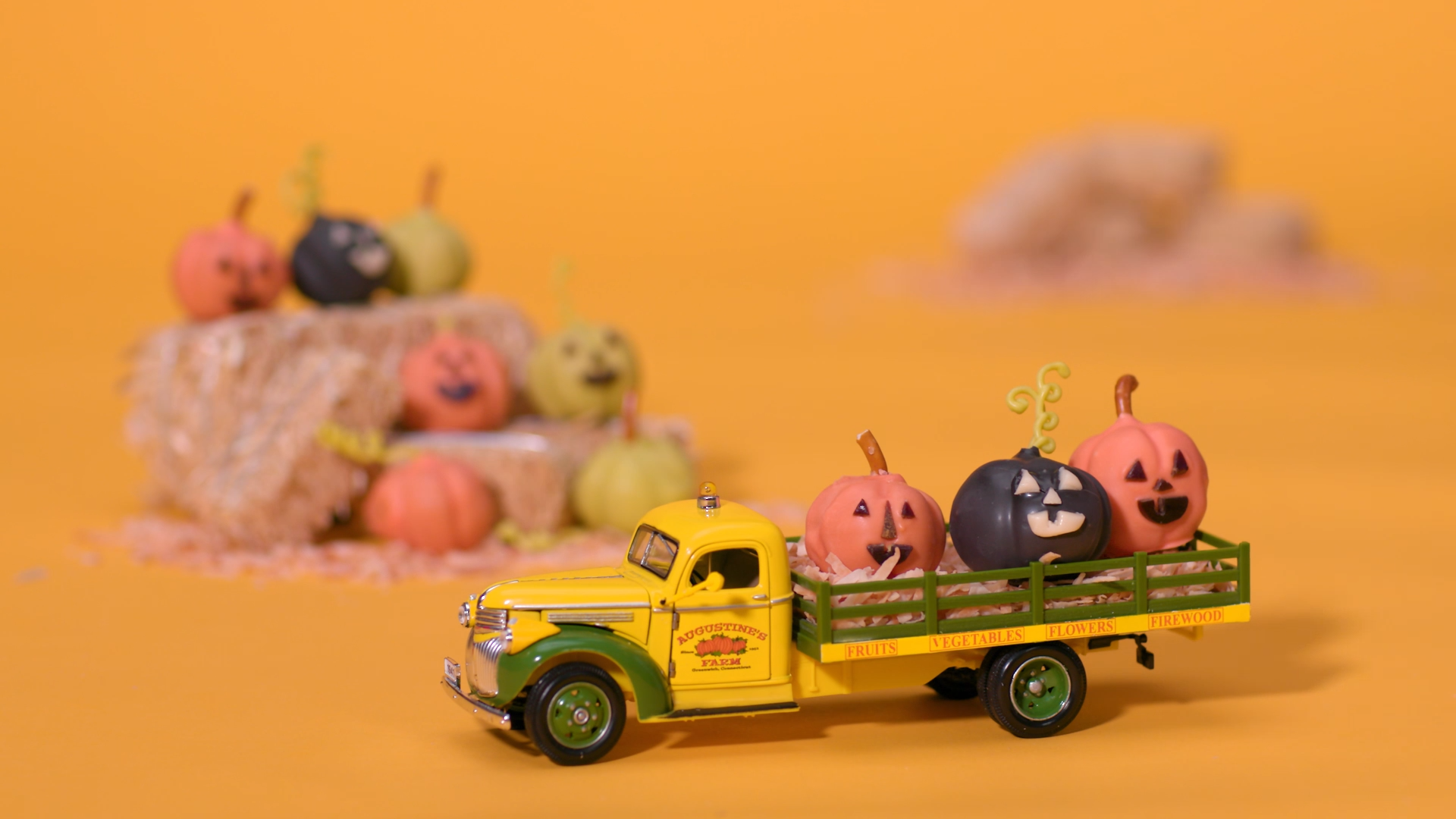 Make a little pumpkin patch! Just remember the faces are made from itty bitty pieces of licorice, so tiny cutting skills are involved — unless you want to leave 'em sans-face as freshly-picked pumpkin pops instead.
MAKE IT
2. Creepy Crawlies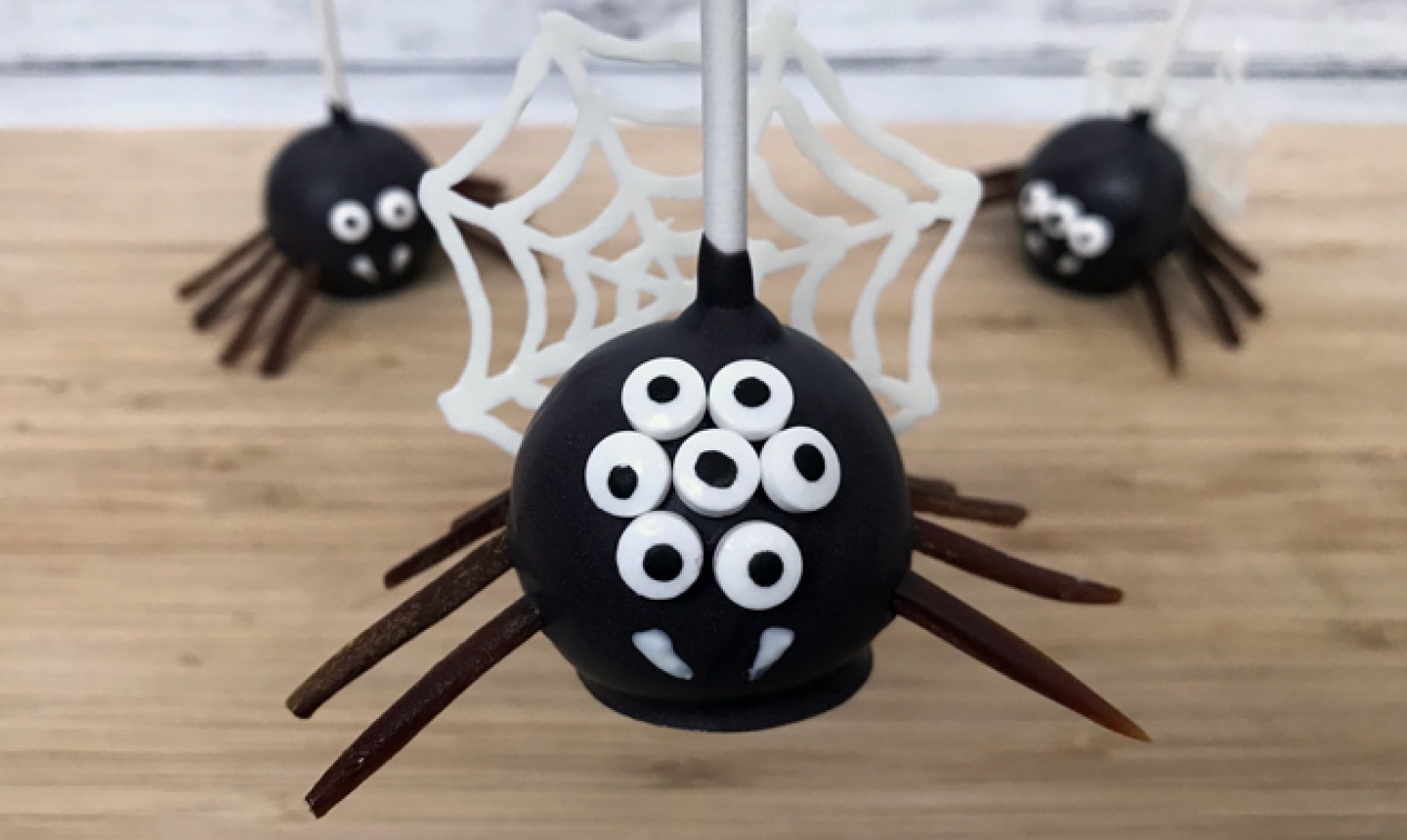 Confession: we had no idea spiders could be this cute. Simply dip your chilled cake balls into melted black candy melts, add candy eyes and licorice legs, then pipe a simple web from melted white candy melts. Eeek — so adorable!
MAKE IT
3. Hungry Like the (Were)wolf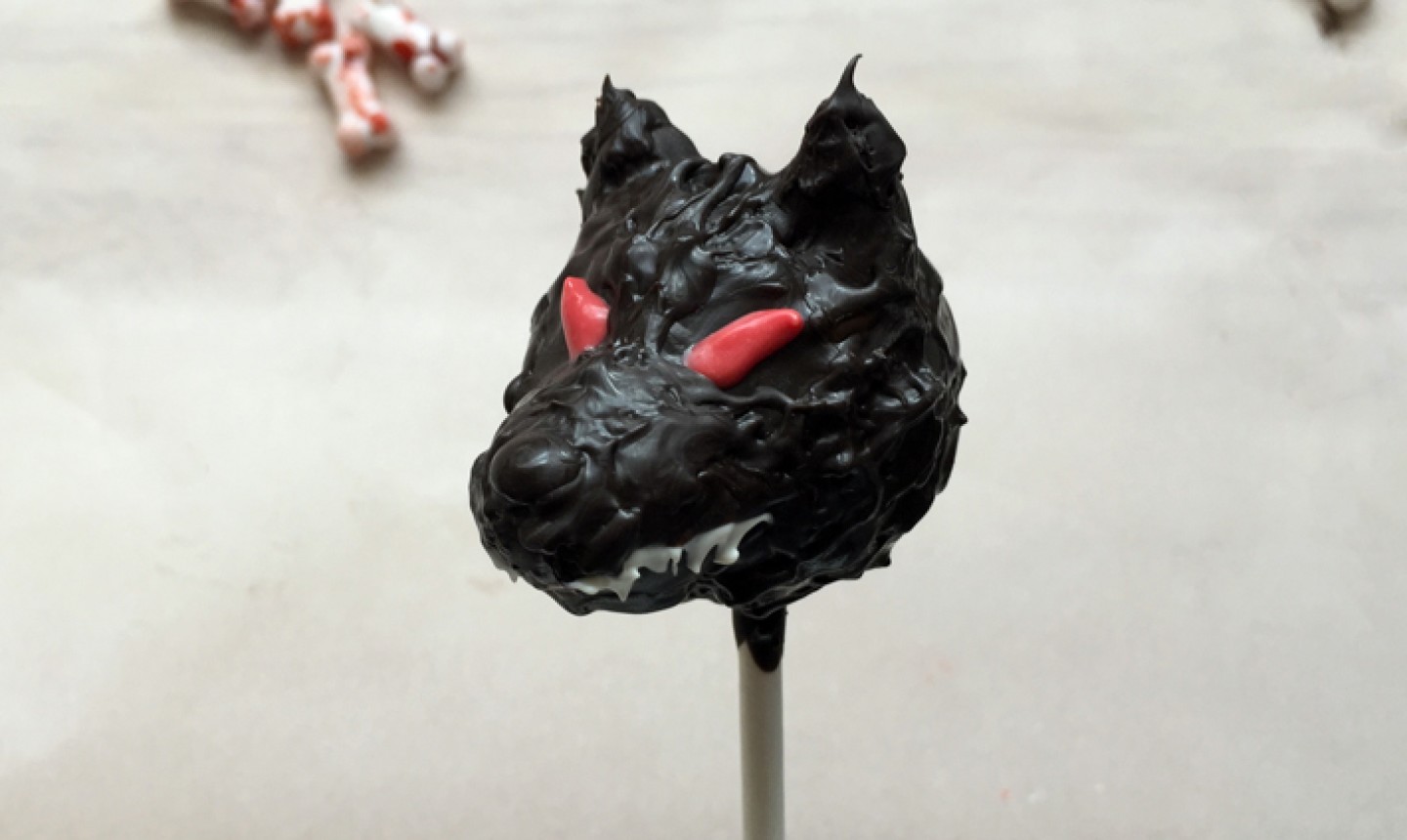 The key to making this werewolf cake pop: texture, texture, texture! You'll use a toothpick to poke and pull the melted candy coating, creating the just-right amount of mangy fur. Trust us, the details alone will have you howling with joy.
MAKE IT
4. MMM-Mummy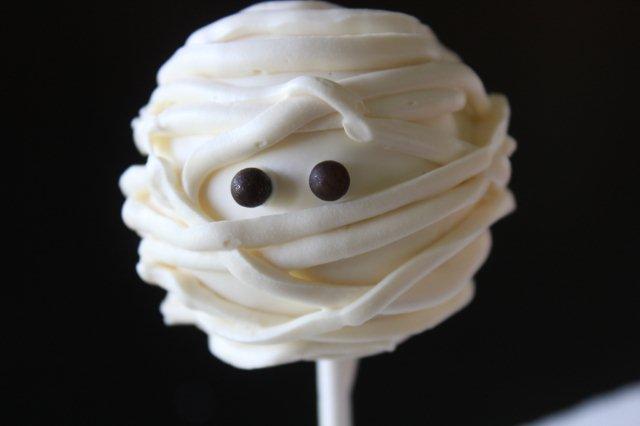 These cake pops are sure to make your mummy proud. Choose between melted white chocolate or candy melts, then make the wrappings with the tiniest piping tip.
MAKE IT
5. Cake Pop Poltergeist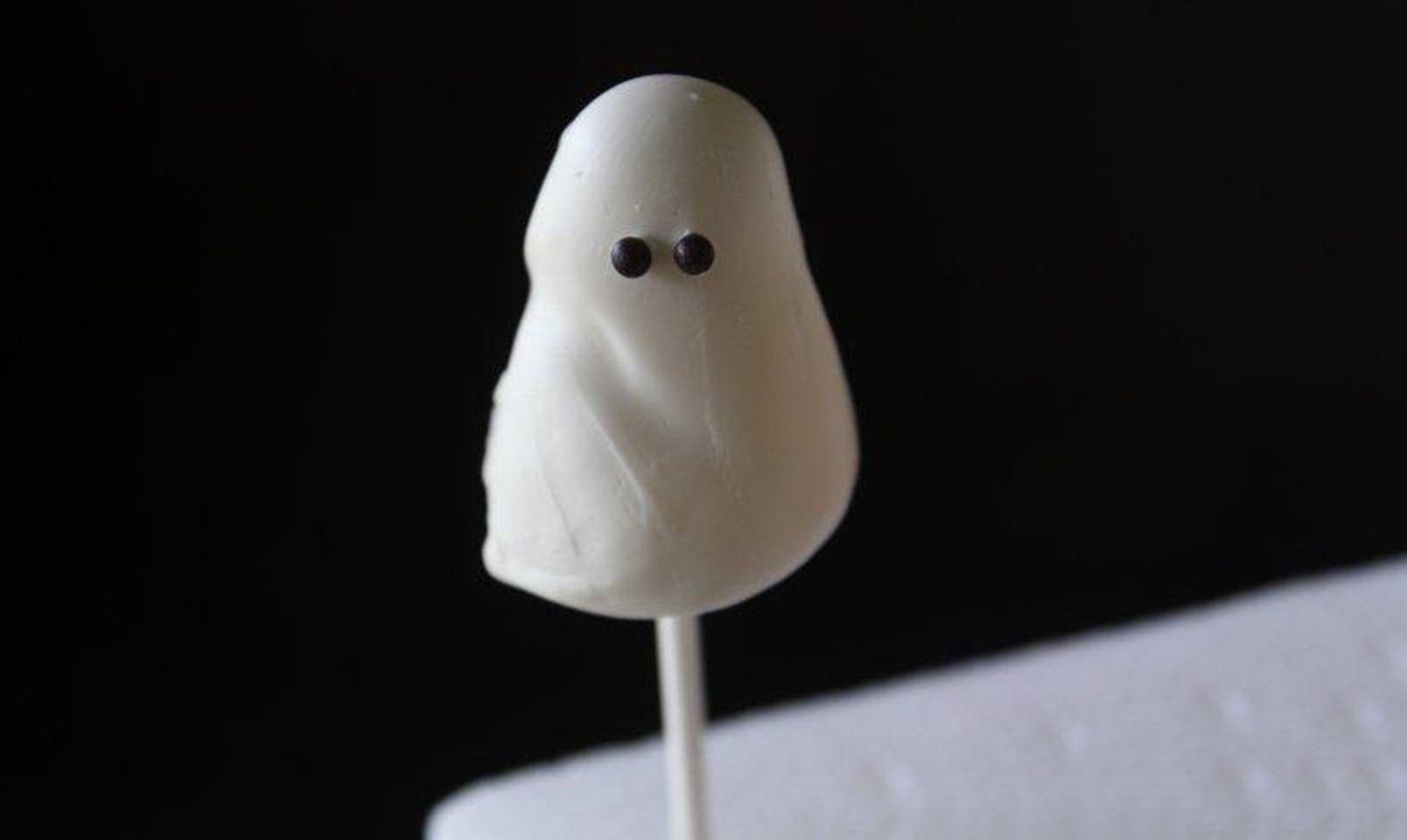 Shape, dip and done! Making ghost cake pops is scary easy, so you can whip up a whole gaggle of ghosts in no time. Here's a tip: chill your spheres before you mold the ghosts — it'll make them easier to work with and they'll hold their shape much better.
MAKE IT
6. The Haunting of Cake Pop House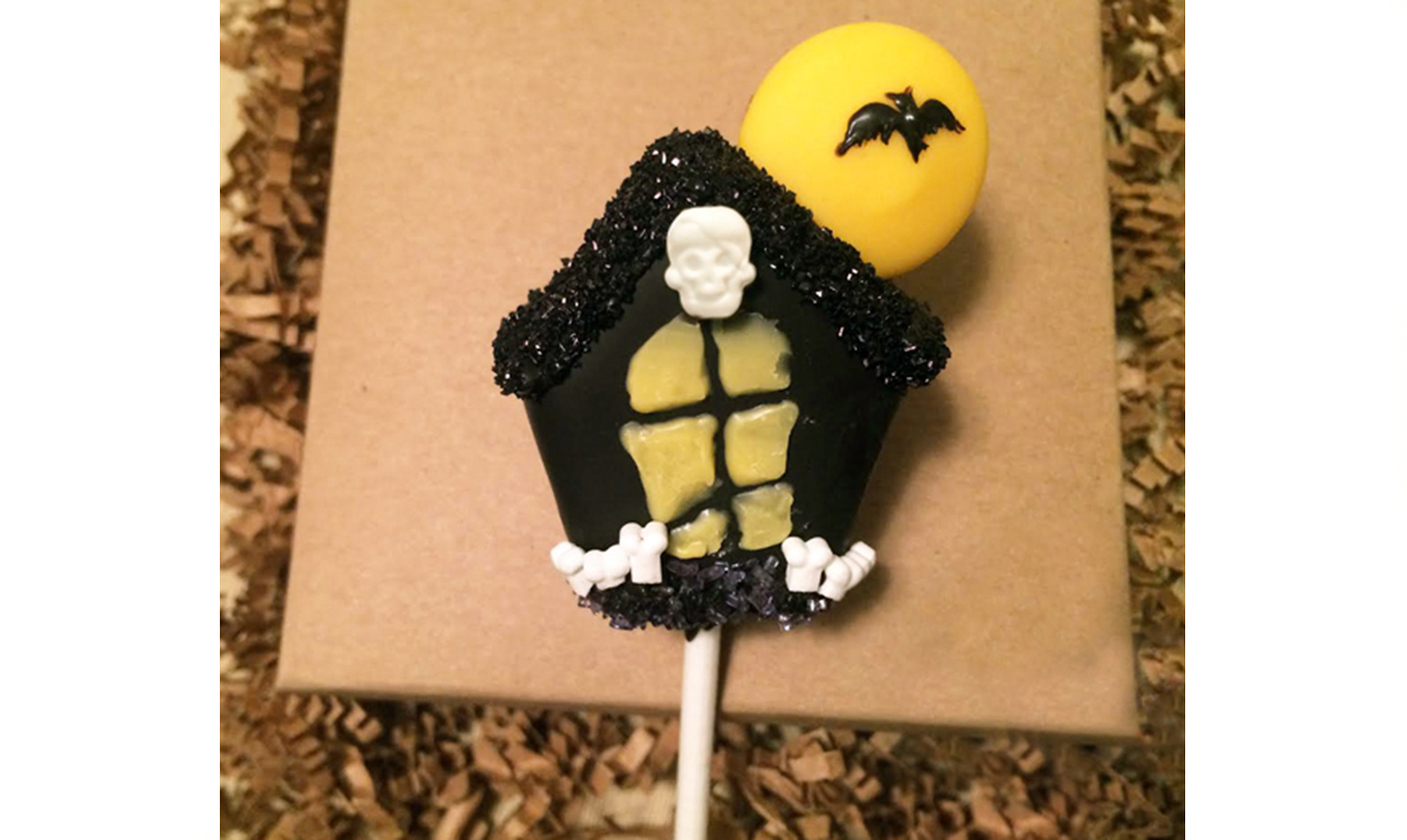 A skull and bones? Check. A bat? We see it. That big creepy moon? Done and done. This cake pop has all the typical haunted house happenings, minus the ghosts (unless you pair 'em with the cake pops above). It's so easy to make, and party guests are sure to be impressed with the details.
MAKE IT