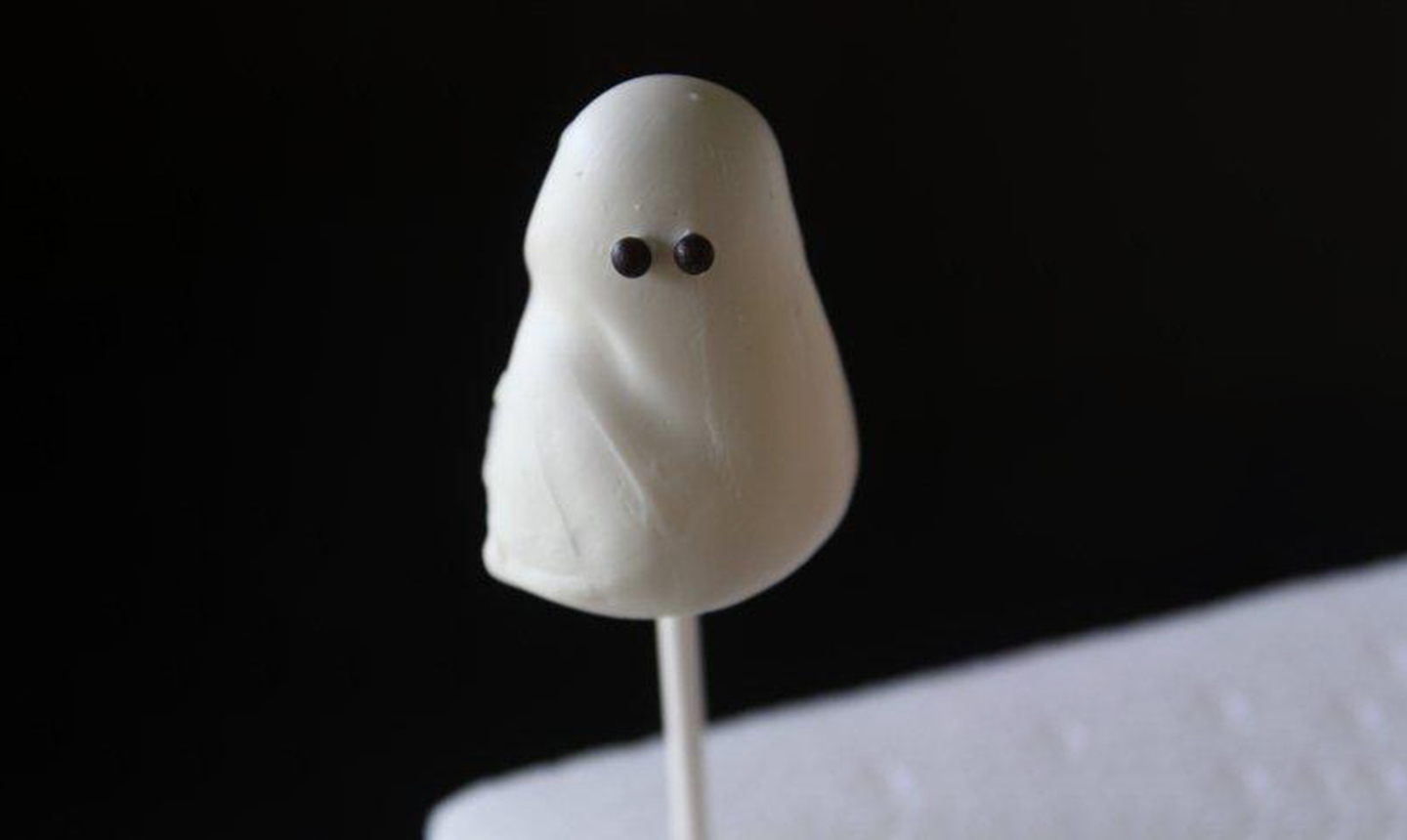 This spooky season, celebrate with a classic Halloween staple: ghosts! The best ones are obviously made of cake (hello, you can actually eat them), and they're incredibly easy to make — even if you've never tried forming different shapes. Get ready to have a scary good time!
Ghost Cake Pops
Level: Easy
What You Need
Baked cake (use any flavor you like!)
Buttercream (Swiss meringue works great)
Melted white chocolate or candy melts
Lollipop sticks
Black sprinkles, fondant or modeling chocolate
Piping bag
Instructions
1. Prep the Pops
First, you've gotta make the base. Mash a baked cake with buttercream until it's well combined and you can roll it into a sphere.
Pro Tip: For every 2 cups of cake, use 1 tablespoon buttercream. Make any adjustments needed to this ratio until you get the right consistency.
Once your pops are rolled, place them in the fridge to chill for about two hours.
2. Shape 'Em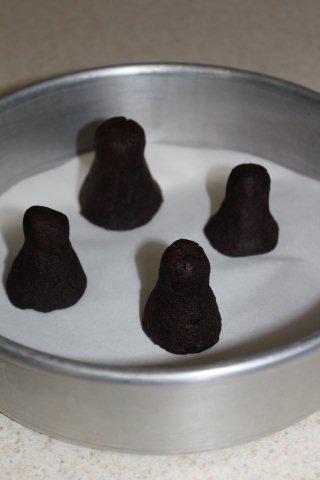 Once chilled, gently roll each cake pop between your fingers to elongate and thin out the head. Place the cake pop down on the counter (or in a pan) and press the bottom until it's flat, giving it a bottom. Once they're all formed, place your cake pops back in the fridge to chill for another 30 minutes or so.
After they're chilled, insert a lollipop stick into the center of the flat base.
3. Give 'Em a Dip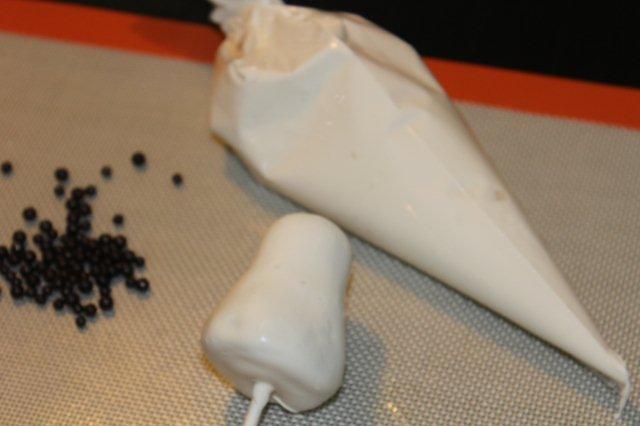 Melt the candy melts or white chocolate (whichever you decide to use). Dip each pop until well covered. Set them aside to dry.
4. Add the Eyes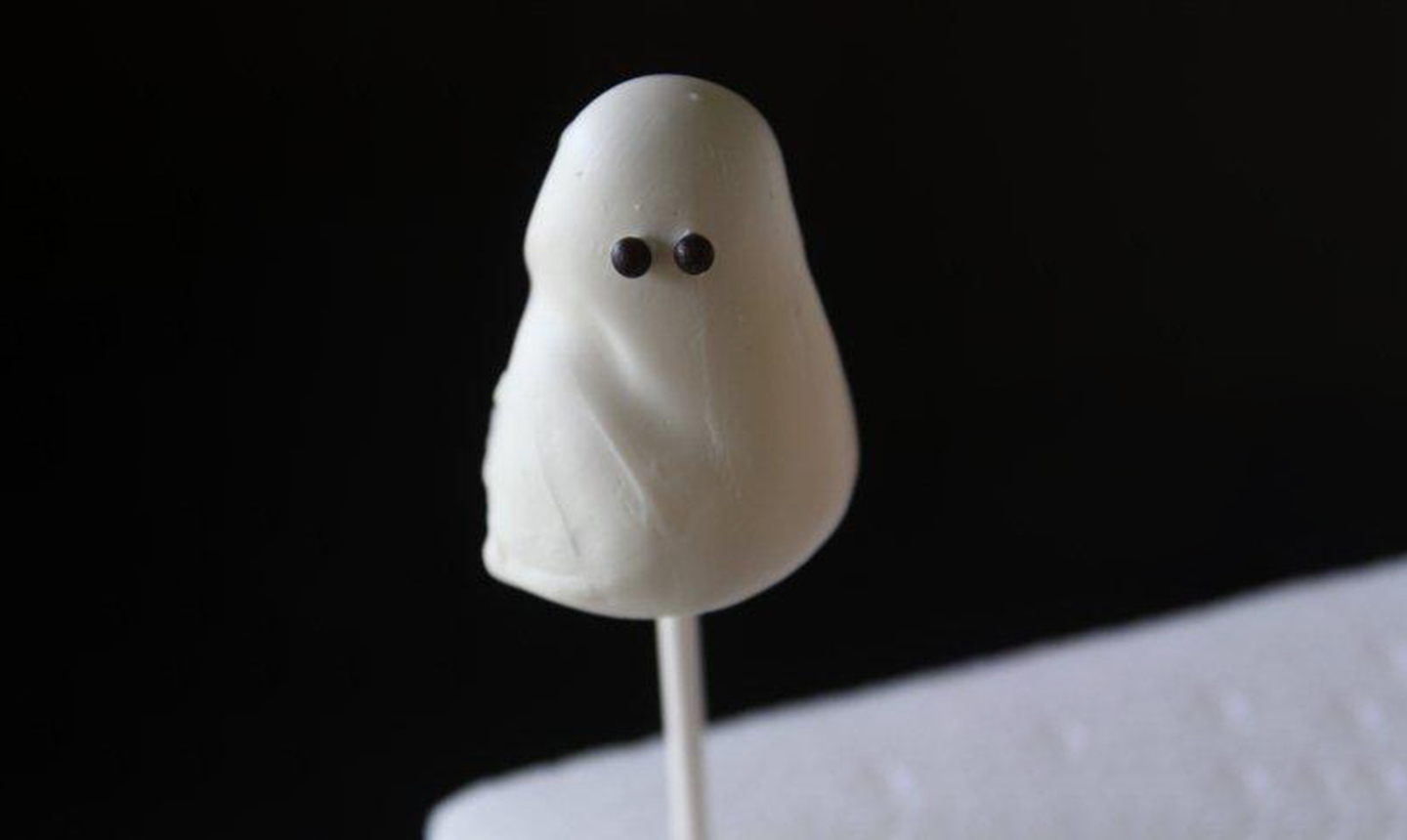 It's time to add the eyes! We used dragées, but any round black sprinkles, fondant or modeling chocolate will work.
Spoon the rest of the melted white chocolate or candy melts into a piping bag and squeeze a dab onto each eye. Press it onto the ghost head and let dry. Then you're done!