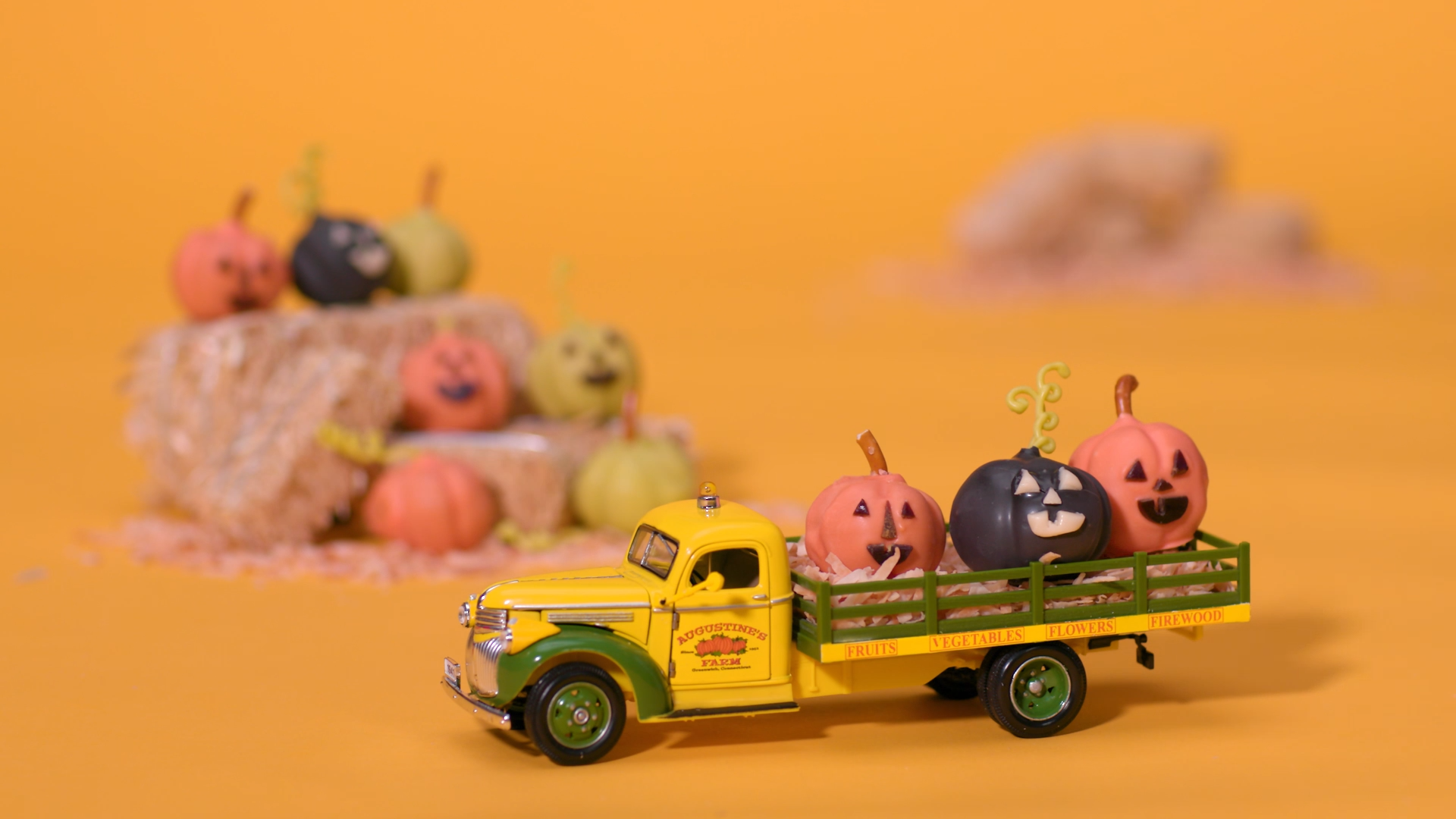 These pumpkin cake bites use the same techniques as cake pops and are topped off with a cute curly stem. They may take a few steps to make, but you don't have to aim for perfection. Remember, pumpkins have lots of lumps and bumps! Try this tasty recipe to get into the Halloween spirit.
Jack-O'-Lantern Cake Pops
Level: Easy
What You Need
Baked cake (use your favorite recipe)
Buttercream (Swiss meringue and American buttercream work well)
Candy melts
Saran wrap
Blender
Resealable bag
Licorice
Knife
White taffy candy
Cookie scoop
Parchment paper
Lollipop sticks
Pretzels
Instructions
1. Blend Up the Cake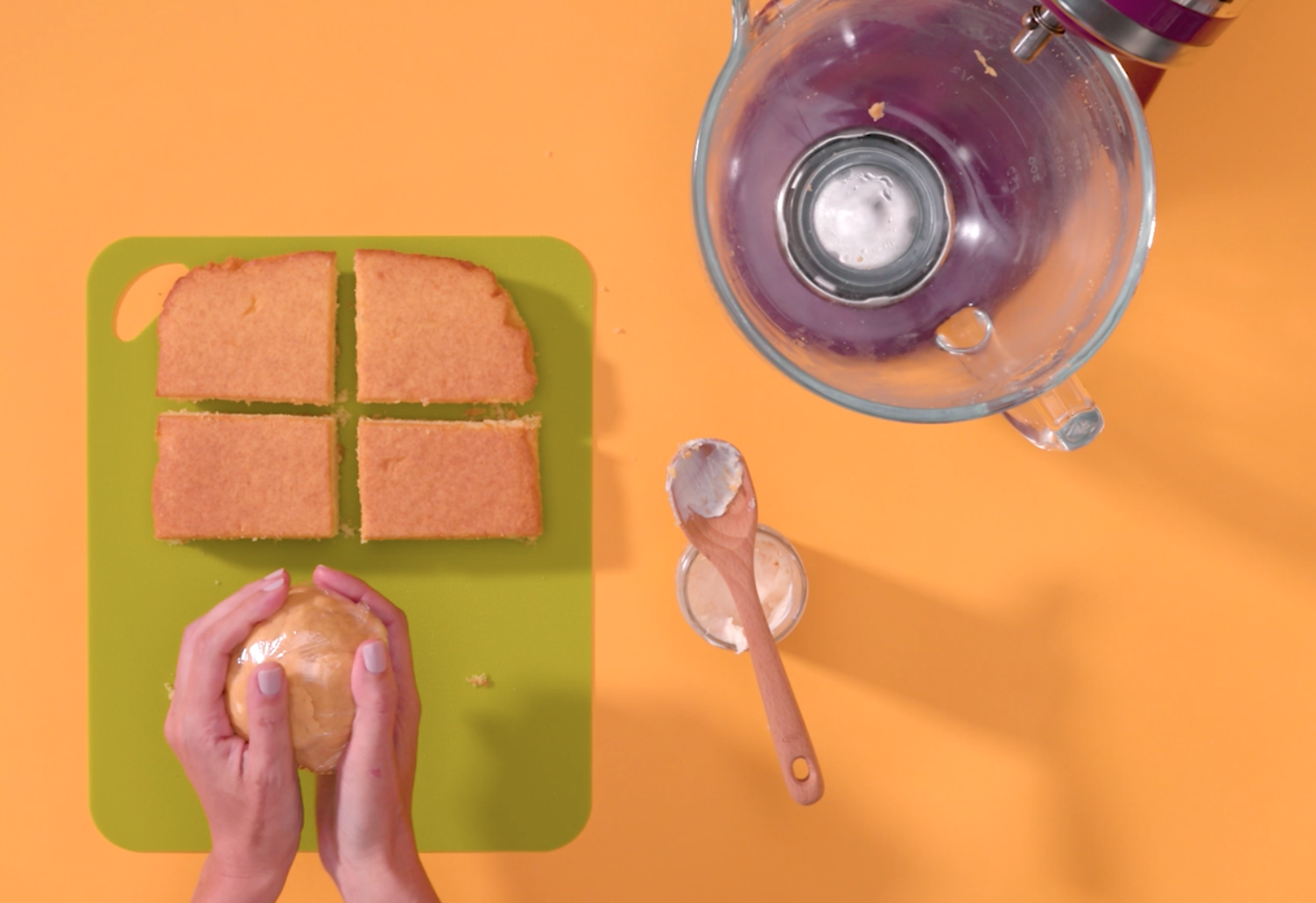 Cut a cake into rectangles and toss into a blender. Add spoonfuls of frosting and blend until you have a moldable cake mixture. Roll the mixture up into a lump, wrap in plastic and chill for one hour.
2. Pipe the Swirly Stems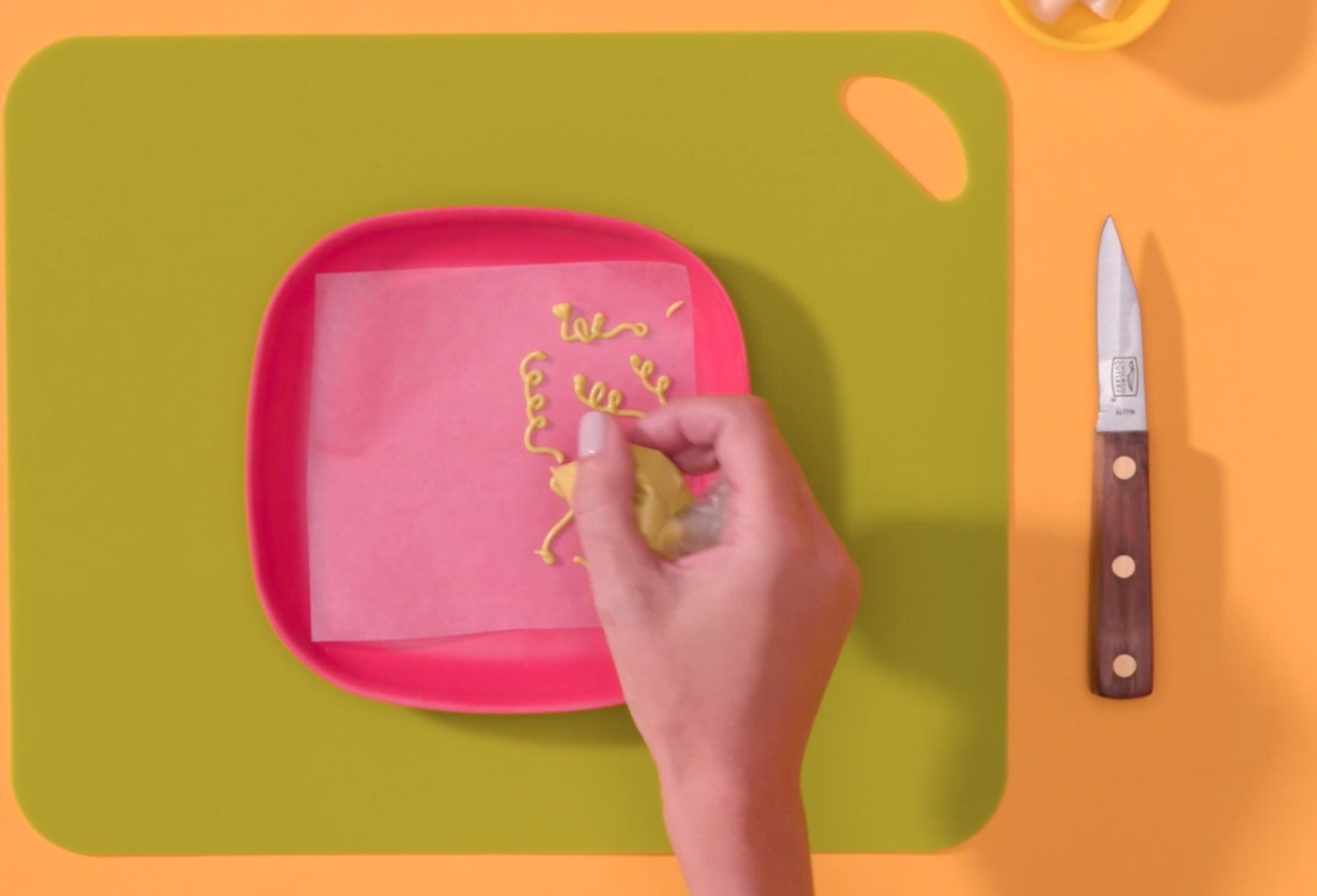 Melt the green candy melts and spoon into a resealable bag. Cut a small hole in one corner of the bag to create a mini piping bag. Then squeeze the candy out onto a piece of parchment paper, forming little swirls and loops. These will be the pumpkin stems.
3. Give 'Em a Smile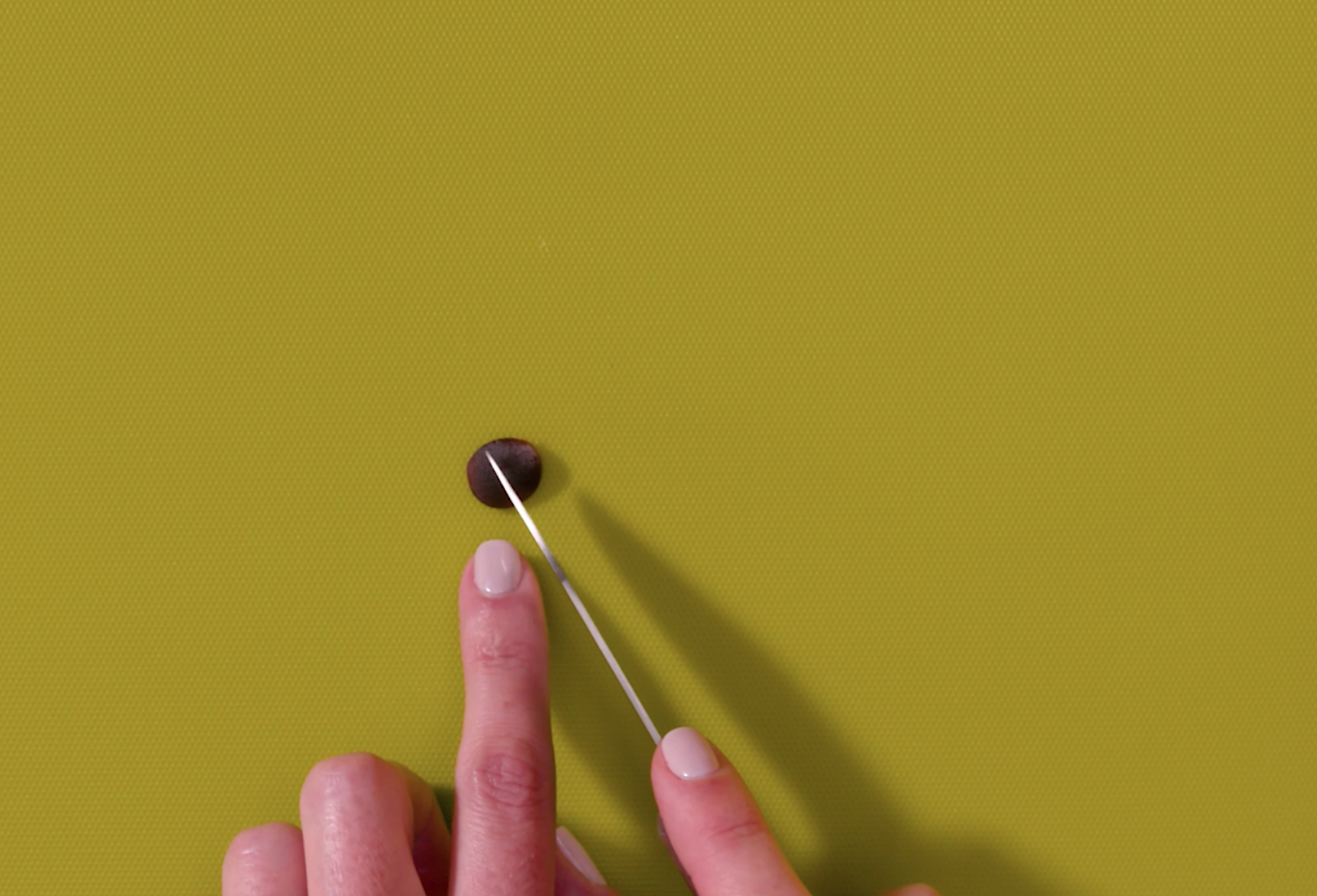 This is where things might get a bit tricky (the details are so tiny!). With a knife, carefully cut off a slice of licorice. Then cut that small slice in half. One of these half-moons will be the jack-o-lantern mouth, so cut out a tiny toothy grin.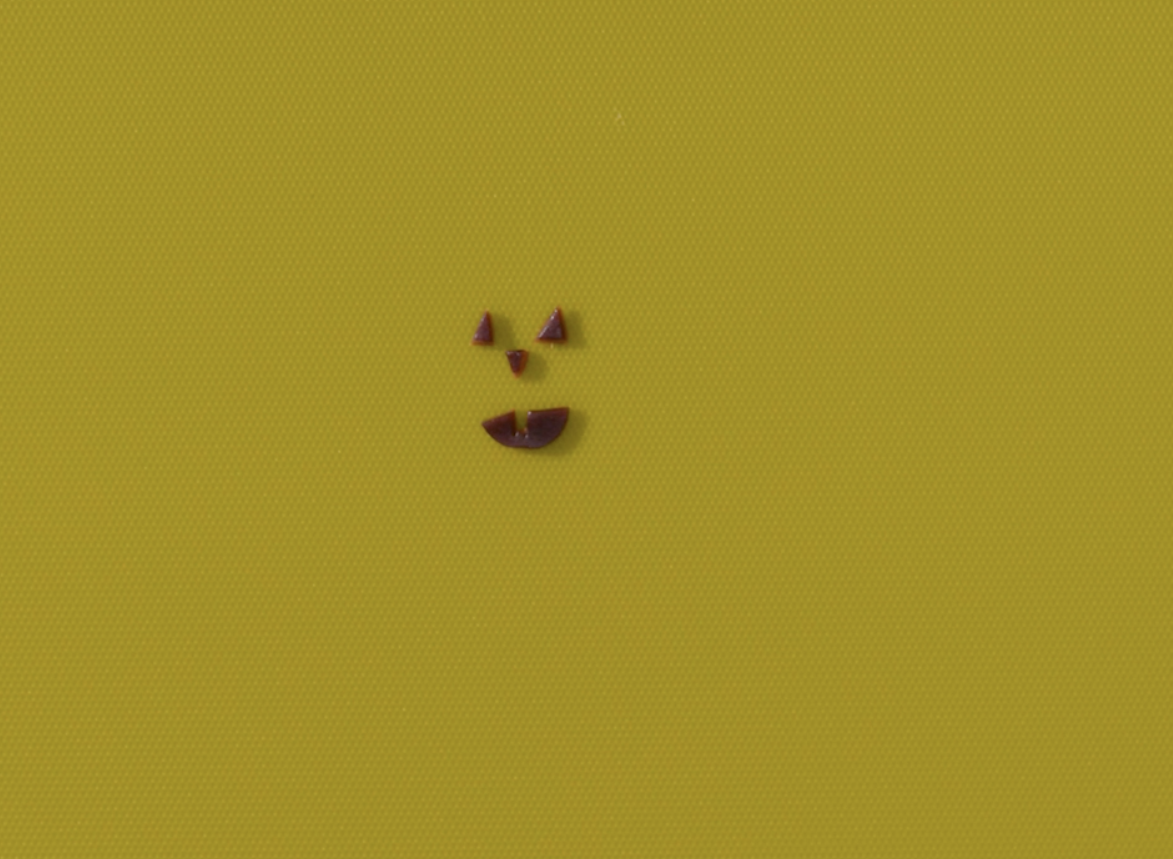 Use the other half to cut out the triangle eyes and nose. Do the same with pieces of white taffy candy. Place these on the parchment paper alongside the candy melt stems.
4. Shape, Coat and Chill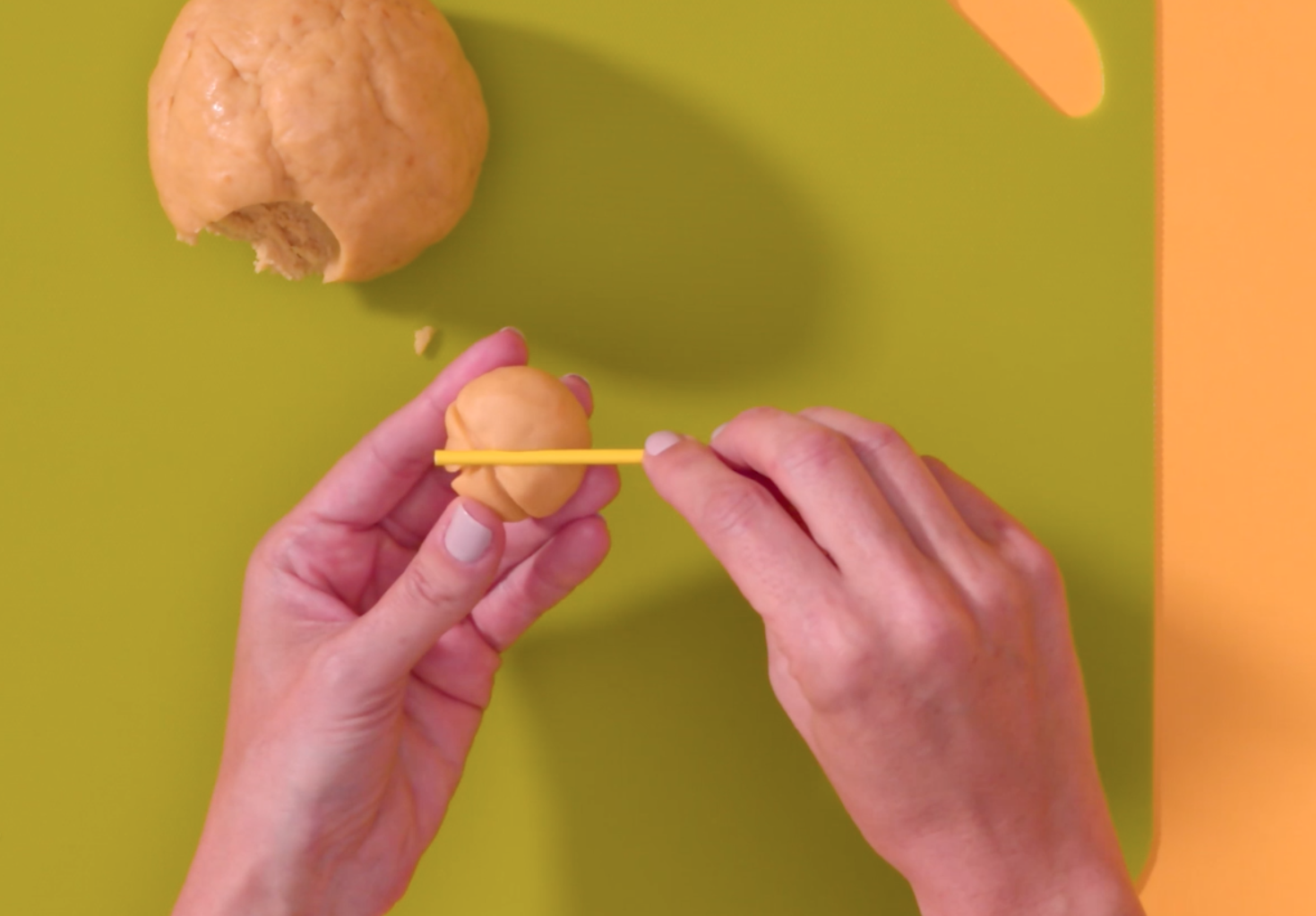 Remove your cake from the fridge and use a cookie scoop to form balls of dough. Once you have a smooth sphere, use a lollipop stick to carve the grooves of the pumpkin.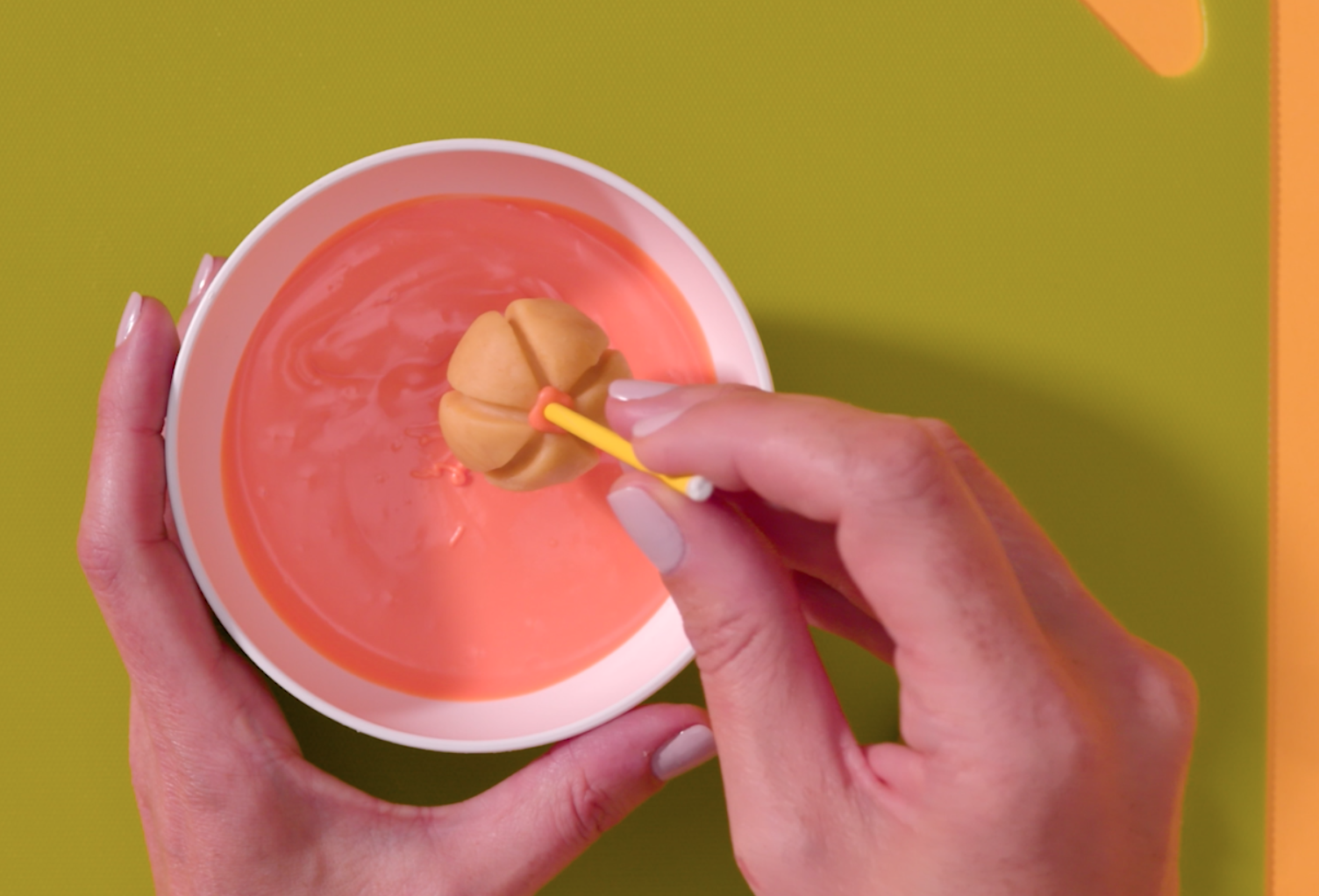 Insert your lollipop stick into the top of a pumpkin and dip it into a bowl of melted orange candy melts, making sure the cake is well coated. Stick your licorice eyes, nose and mouth to the cake while the candy melt coating is still wet.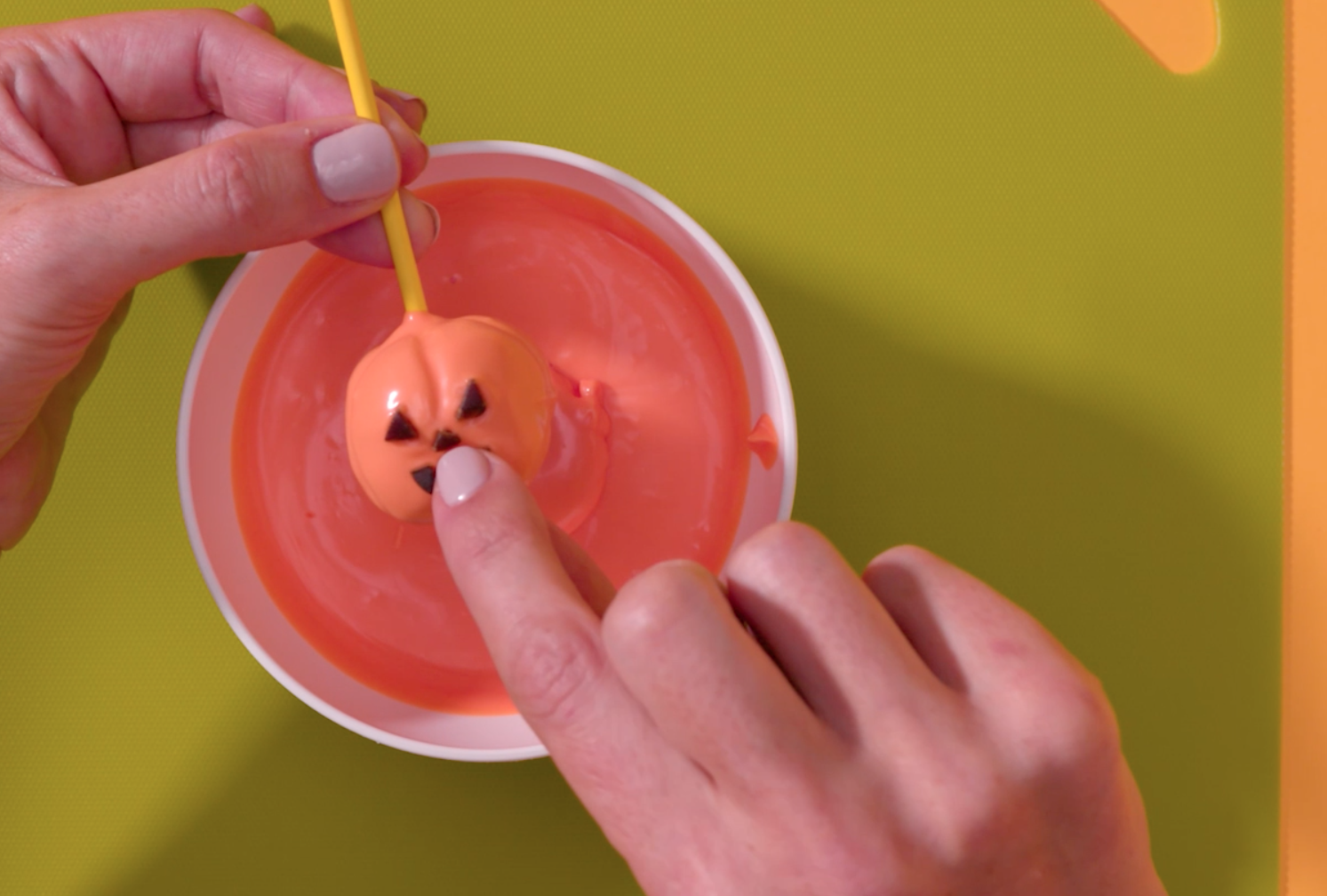 Repeat this process with each of your cake pops, dipping some in the orange melts and some in black. Once you've finished coating all of your cake pops, chill until hard.
5. Stick In the Stems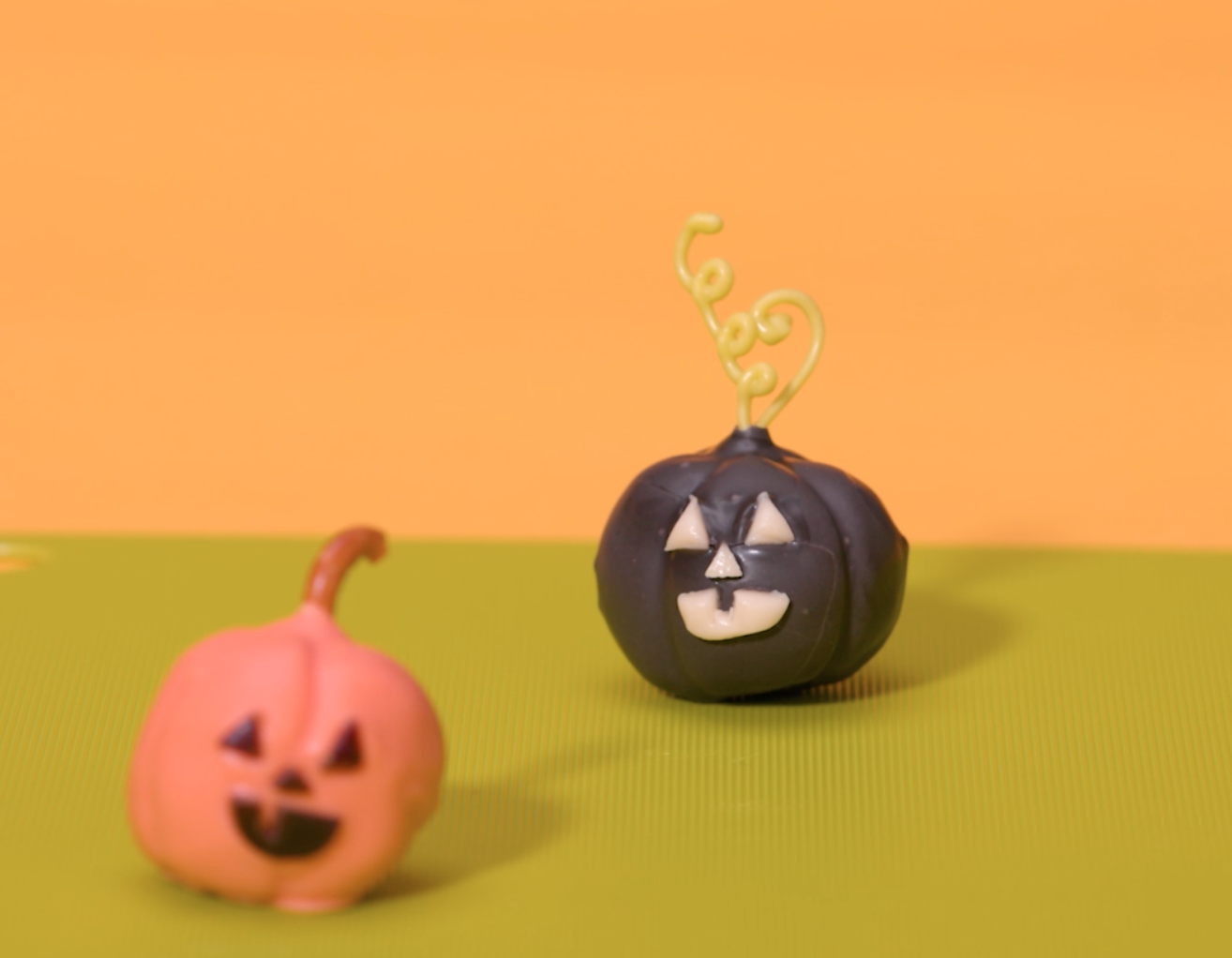 Once the pops are solid, carefully remove the lollipop sticks from the top and insert the stems. You can use the candy melt stems you made earlier, and also use bits of pretzel for a different type of stem. Variety adds to the fun here!