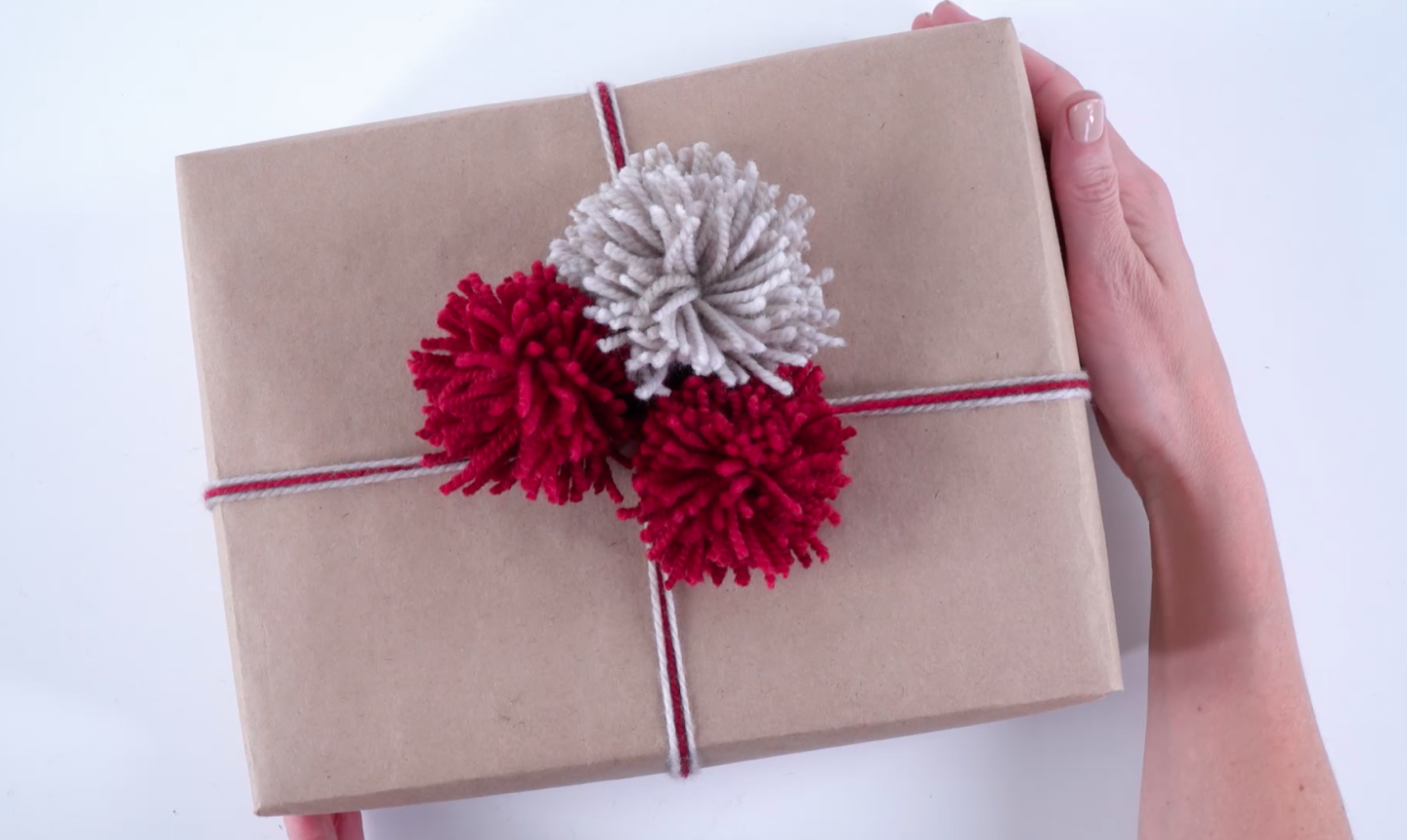 Bringing your A-game to gifting means your wrapping should be just as unforgettable as the gift itself. These homemade ideas add just the right amount of love, so your recipients won't want to throw any part of their present away.
1. Stitch a Special Gift Bag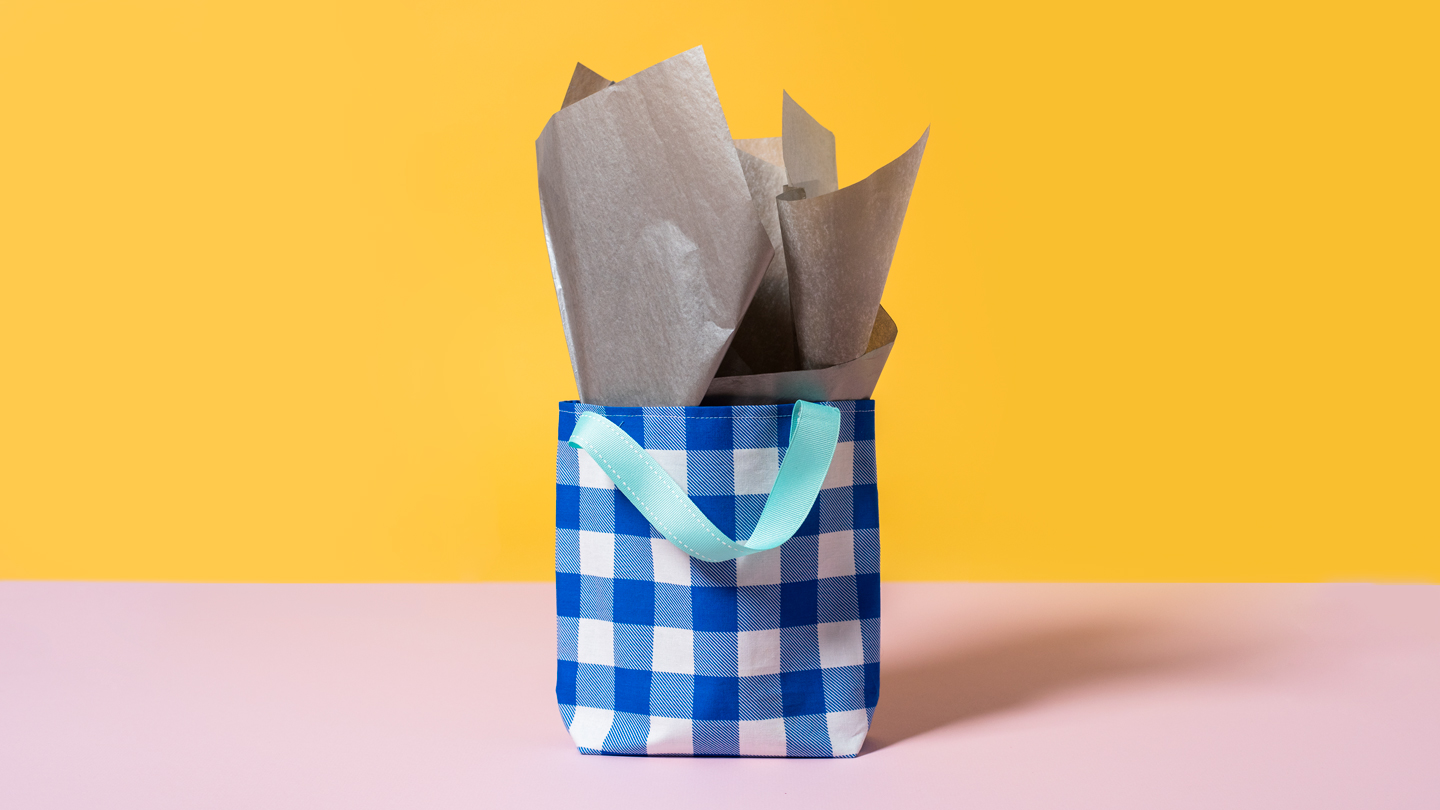 Forget buying the same gift bag everyone picked up at the local chain store. Hit your craft room instead and stitch up your own cute design. It only takes an hour, and because it's reusable it's kinda like a present in and of itself.
MAKE IT
2. Add No-Hassle Tassels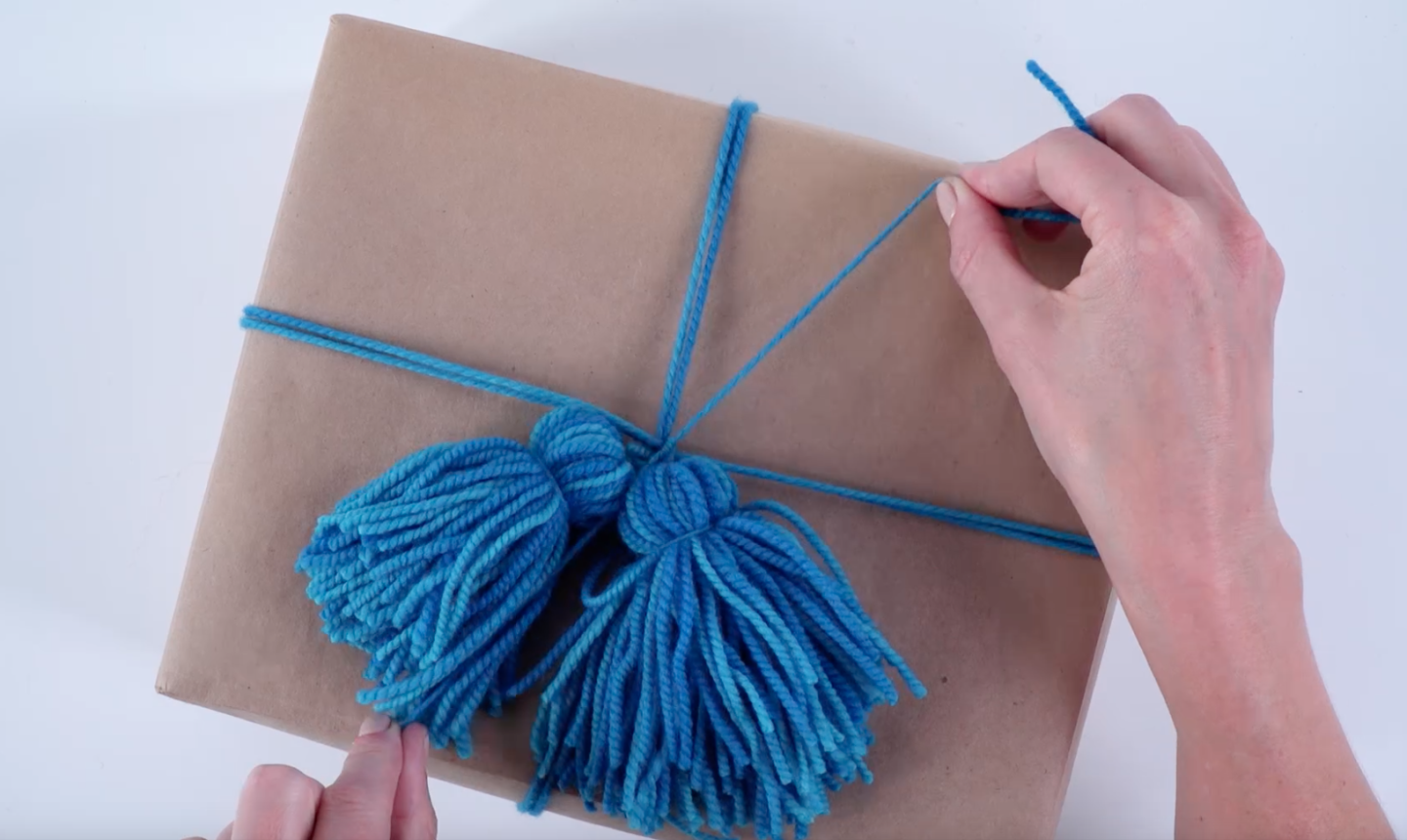 There's no need for any fancy gear or gift wrap — all you need to deck out your present is a cute-colored yarn! This simple way to wrap presents is totally fun, and your recipient will love playing with the extra fringe.
MAKE IT
3. Keep Gift Cards Cozy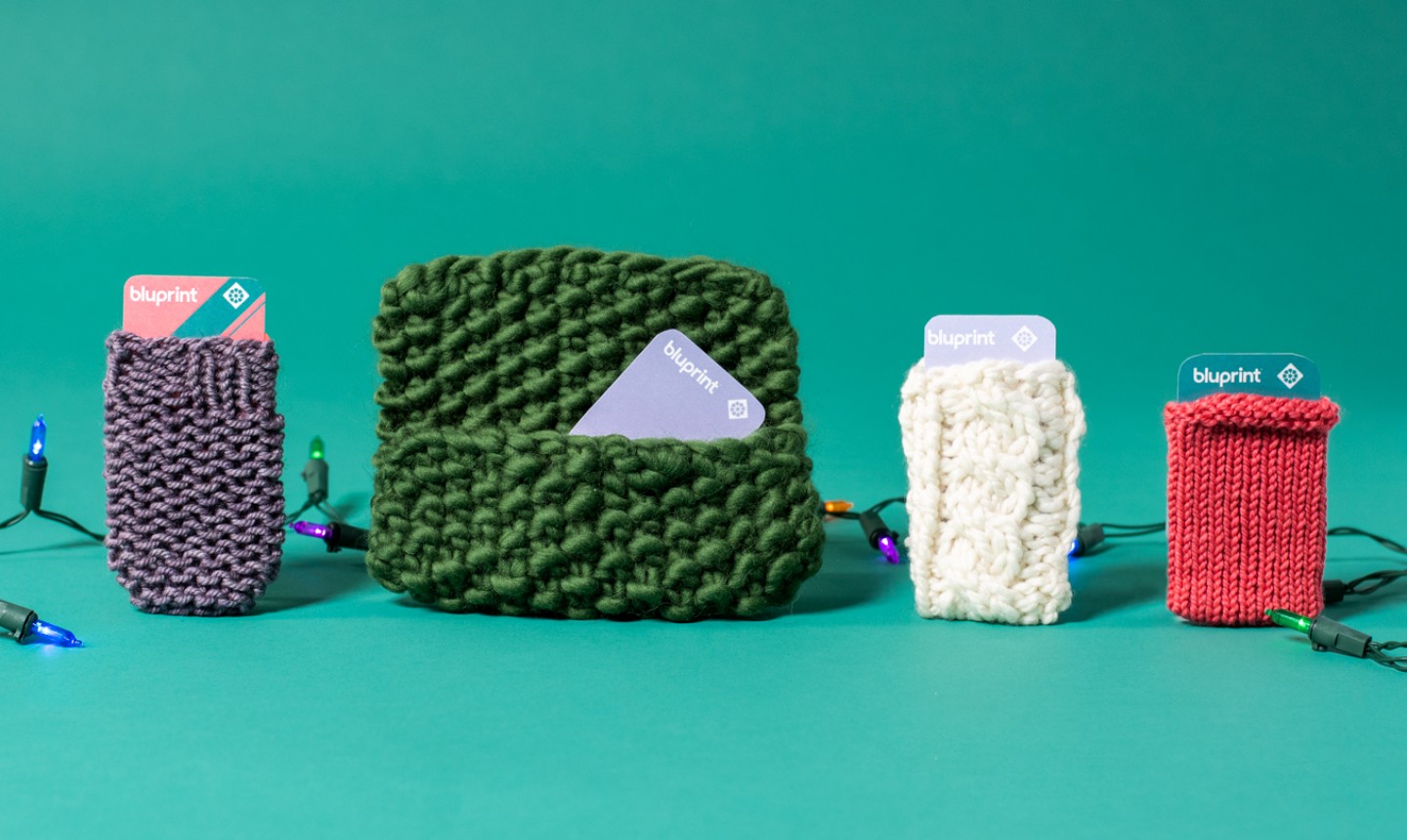 Sticking a gift card in a store-bought holder is totally impersonal. Instead, cast on and make your own little pouch — it's quick, cute and the easiest way to DIY something unique for everyone on your list. Take your pick between these seed stitch, cabled and stockinette patterns!
MAKE IT
4. Show Off Your Weaving Skills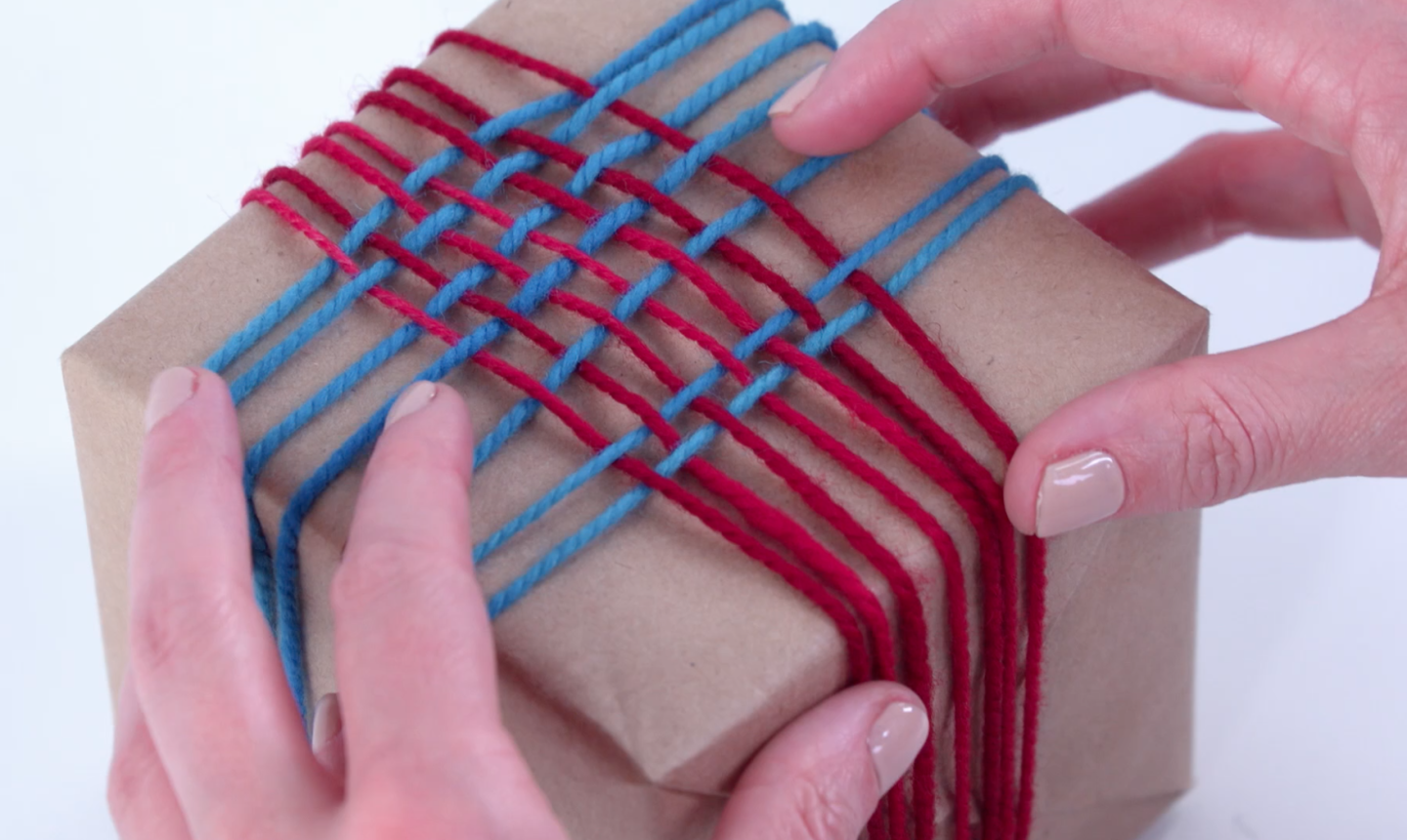 This simple woven yarn design is a unique way to add color and texture to your gift. Best part: there are absolutely zero advanced skills required.
MAKE IT
5. Knit Up Cute Bows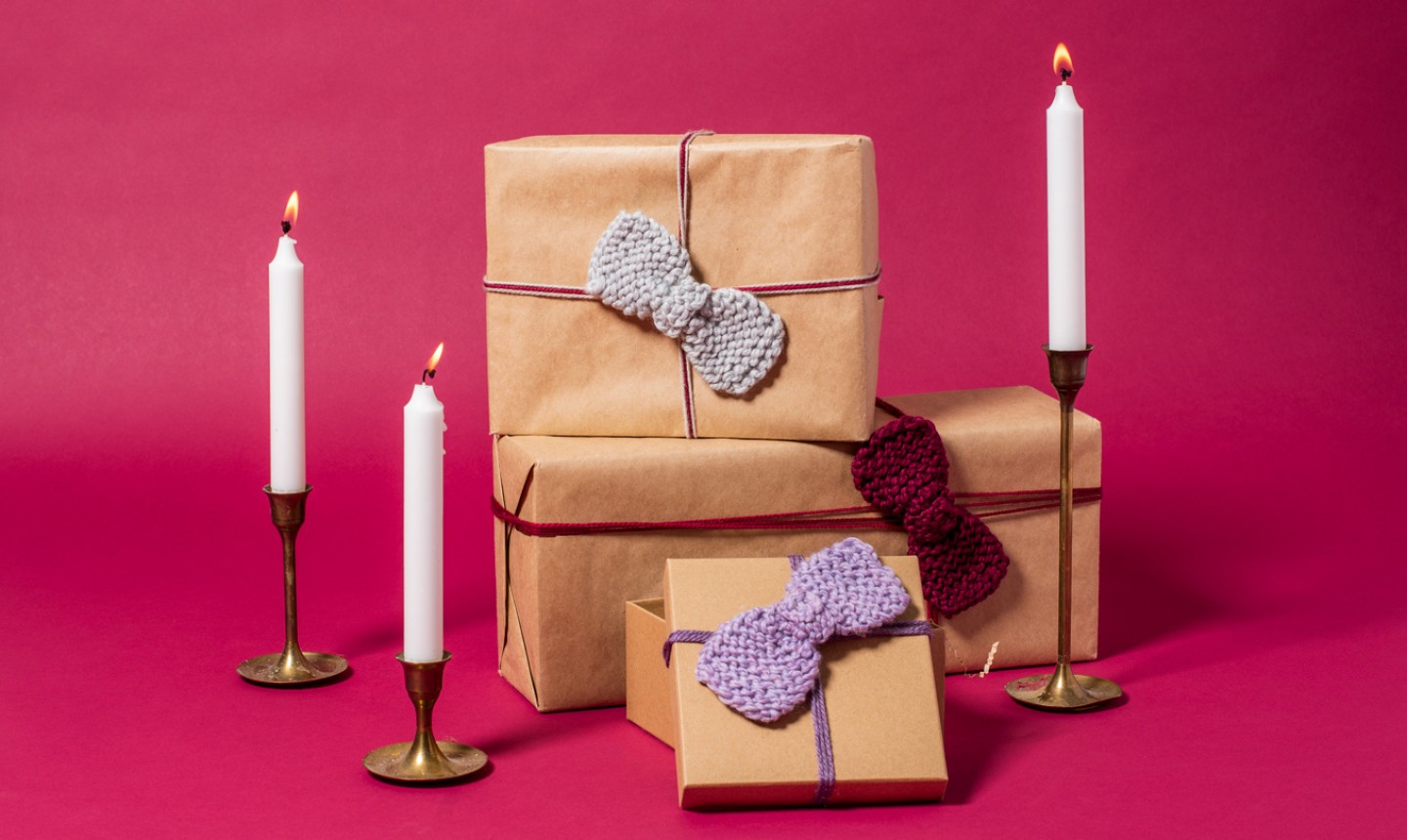 Ribbons aren't the only way to make a bow on your holiday gift. This adorable bow pattern is the perfect excuse to pick up your needles — all you gotta do is choose the color and yarn weight that speaks to you, then start stitching!
MAKE IT
6. Pump Up the Pom-Pom Power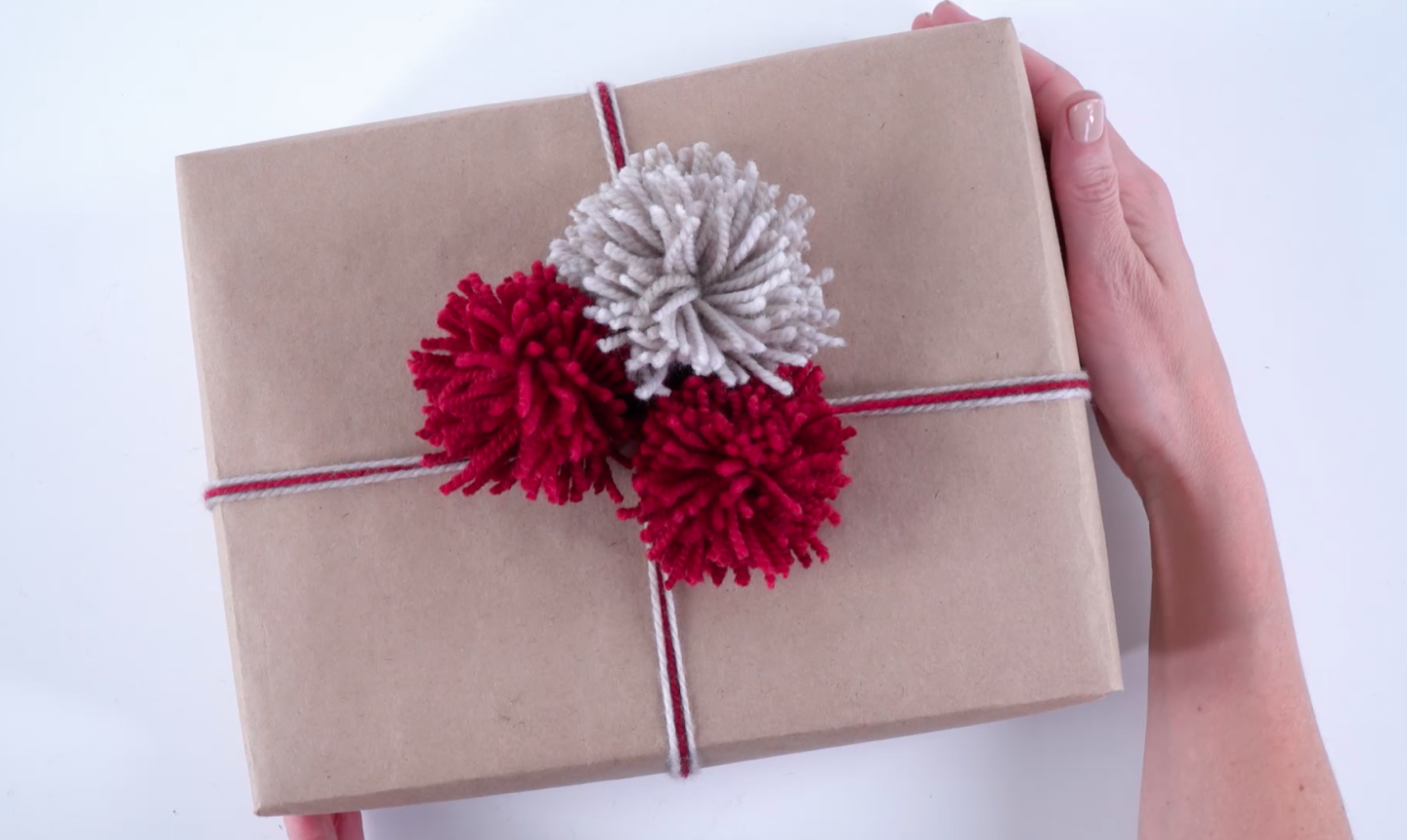 These fluffy balls are so easy to make, you'll be done in four simple steps. Bonus: it's a great little project for busting your stash.
MAKE IT
7. Tag Gifts With a Cookie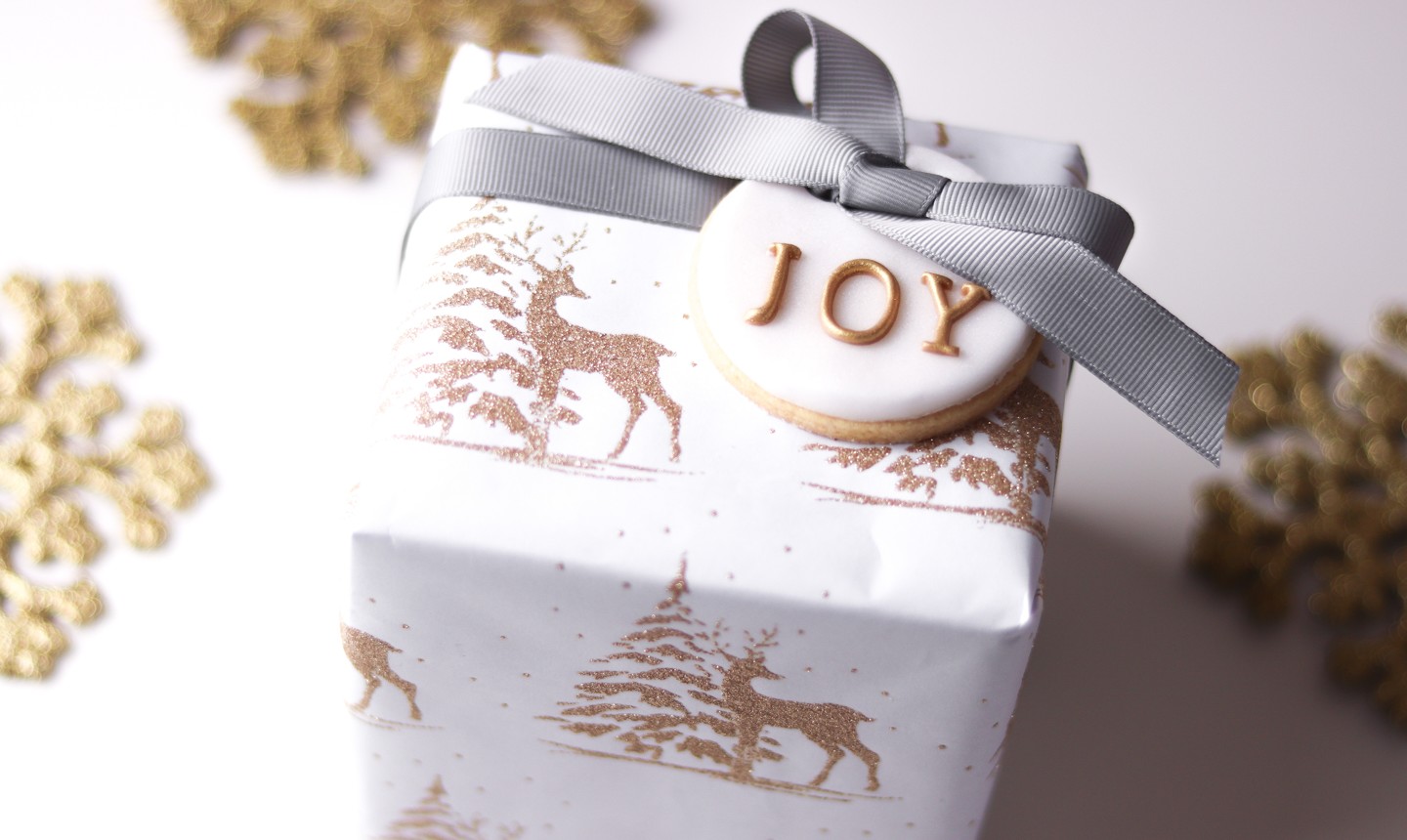 Finish your gift in the sweetest way possible — with a cookie fit for Santa himself. Bake your favorite sugar or gingerbread cookie recipe, top with fondant, then jazz it up with luster dust. You'll have the best gift tag in town.
MAKE IT
8. Cinch a Sweet Pouch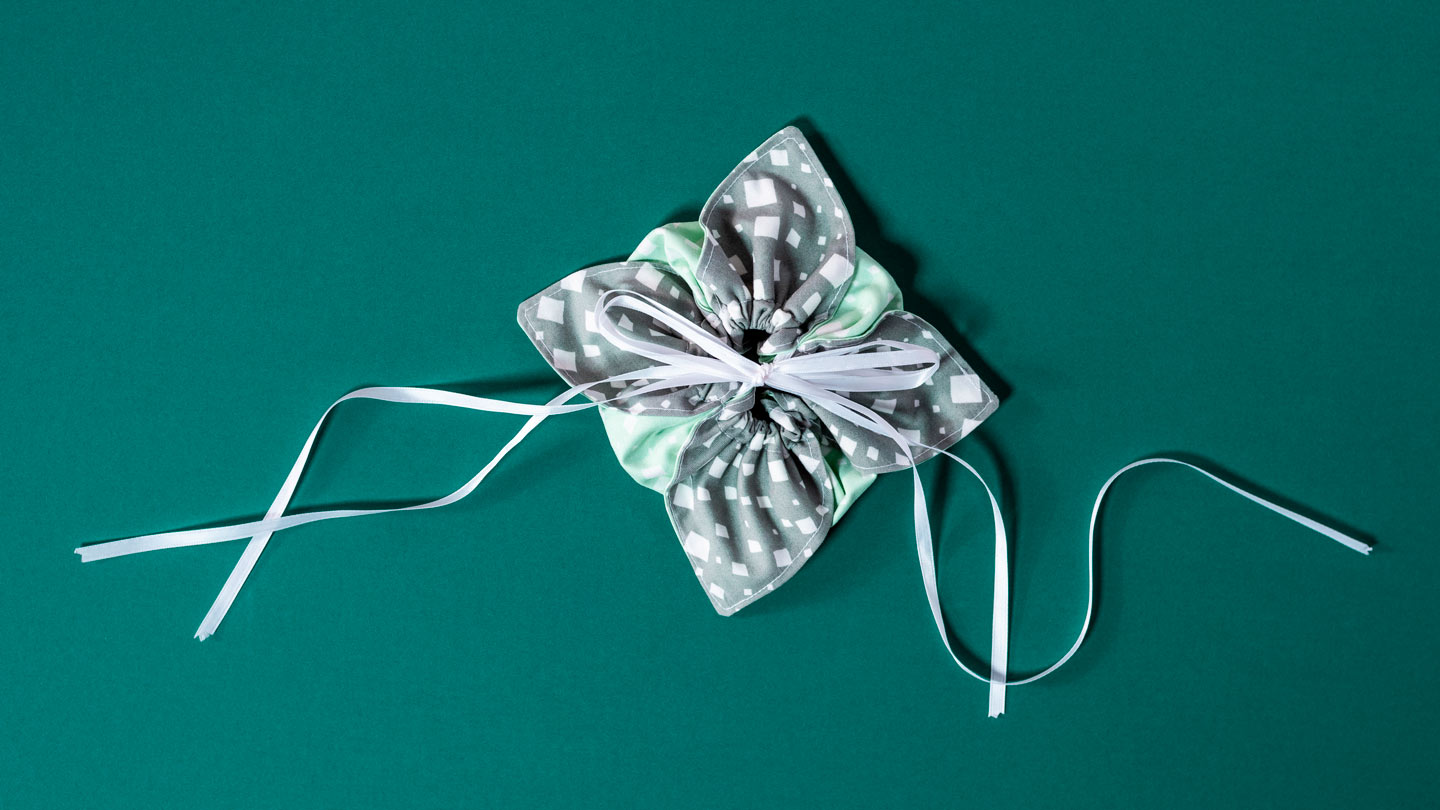 This DIY pouch makes wrapping small gifts a cinch (literally). All you need is a small amount of fabric and some ribbon for the drawstring and — voilà! — you've got the perfect way to gift jewelry and other small trinkets.
MAKE IT