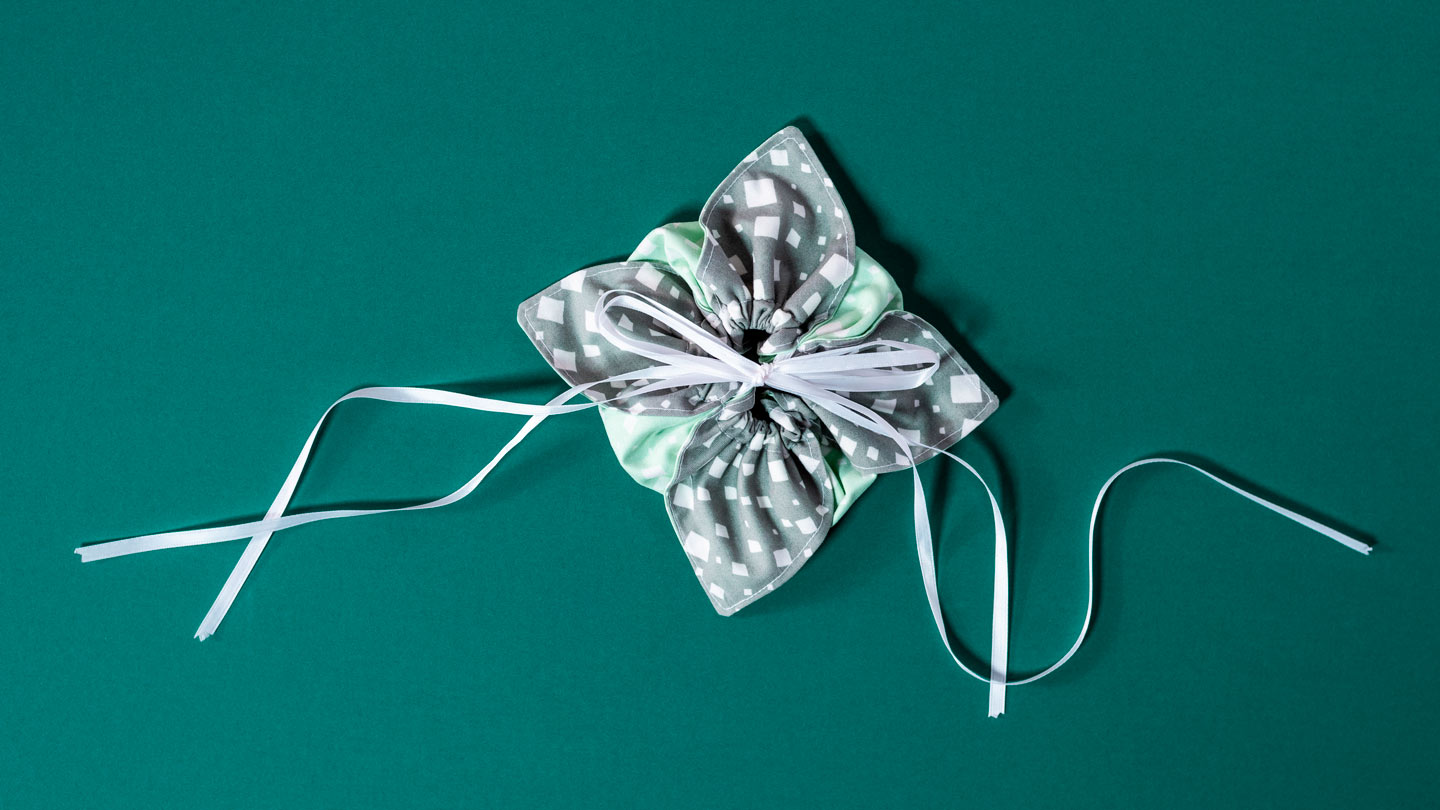 Make a small, personal gift like jewelry even cooler by packaging it up in an adorable, reusable pouch you sewed yourself! It's a great alternative for when you don't need a full-fledged gift bag.
DIY Drawstring Pouch
Level: Easy
What You Need
Two pieces of fabric
String or ribbon
Scissors
Cutting mat
Ruler
Serger
Sewing machine
Instuctions
1. Pick Your Fabric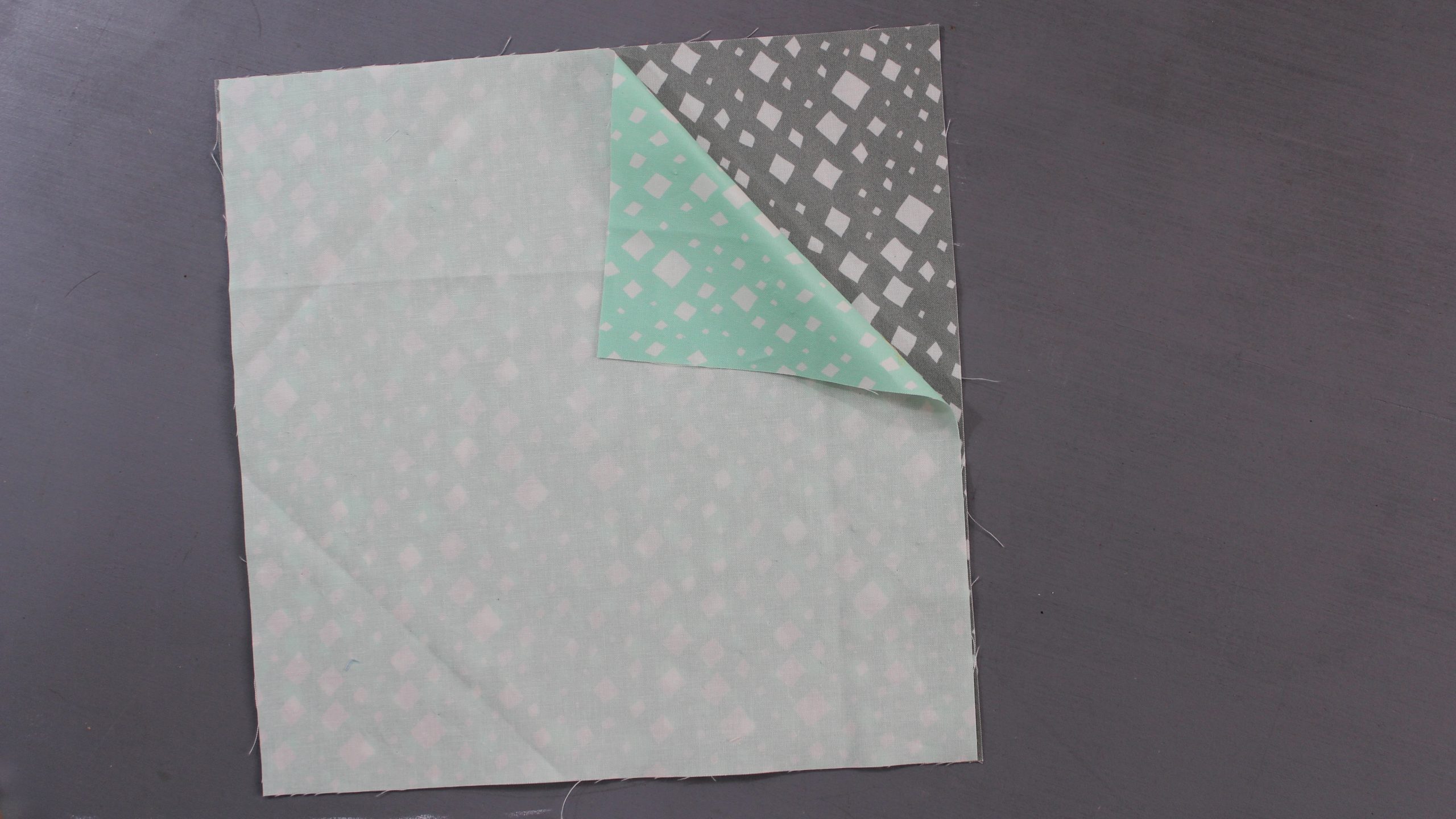 Choose two fabrics that complement each other, and cut two 12″ squares. Then cut two 46″ long pieces of decorative string or narrow ribbon.
2. Serge and Stitch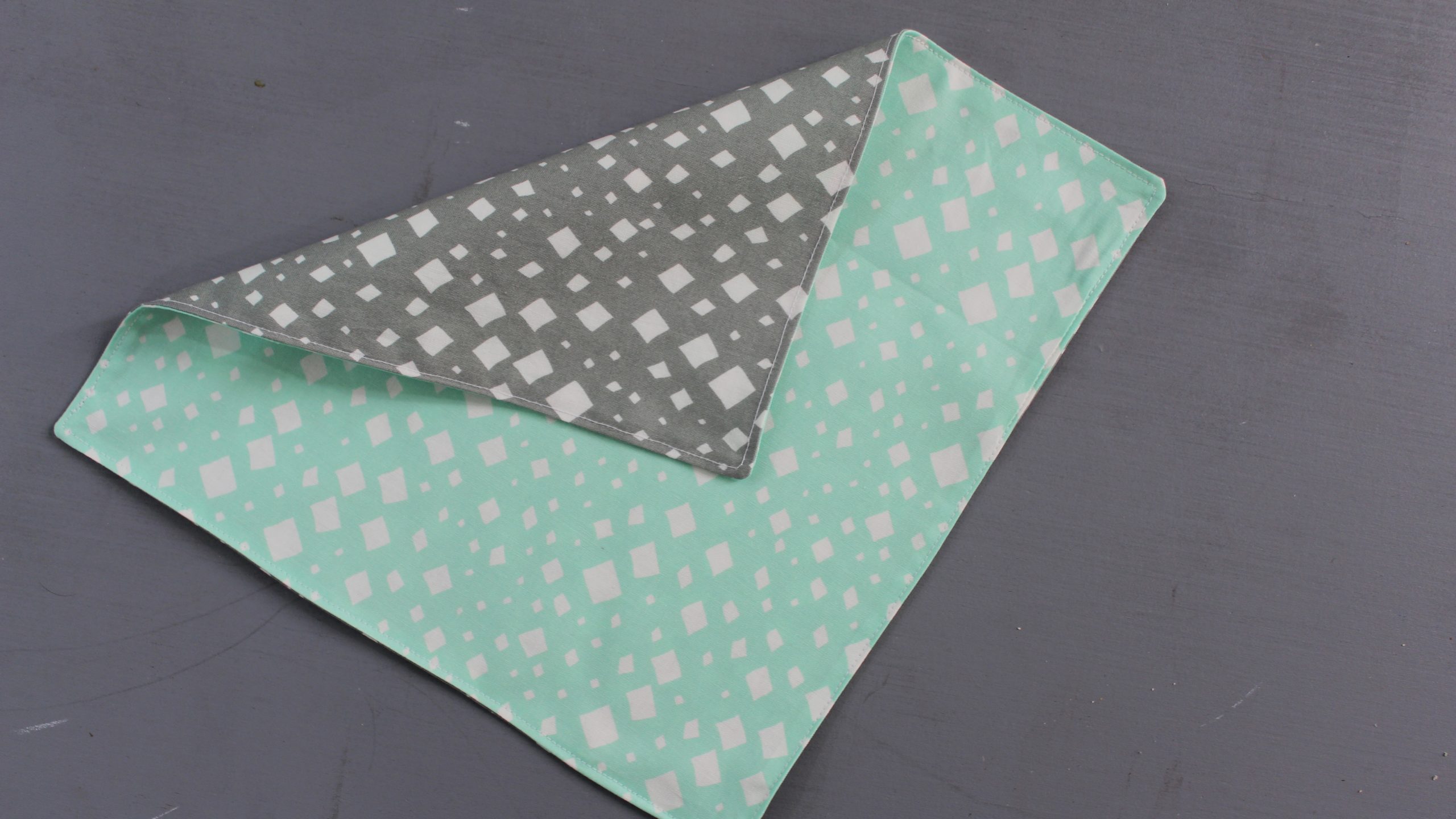 Lay one square over the other, so the wrong sides of the fabric are together. With a serger set to a narrow hem, serge all four edges. This will give the petals a nice finish when the bag is assembled.
If you're sans-serger, don't sweat. Just lay one square over the other, right sides together. Stitch around all four sides using a ¼" seam allowance, making sure to leave a 3″ opening. Turn the square right side out and stitch to seal the opening.
3. Fold the Corners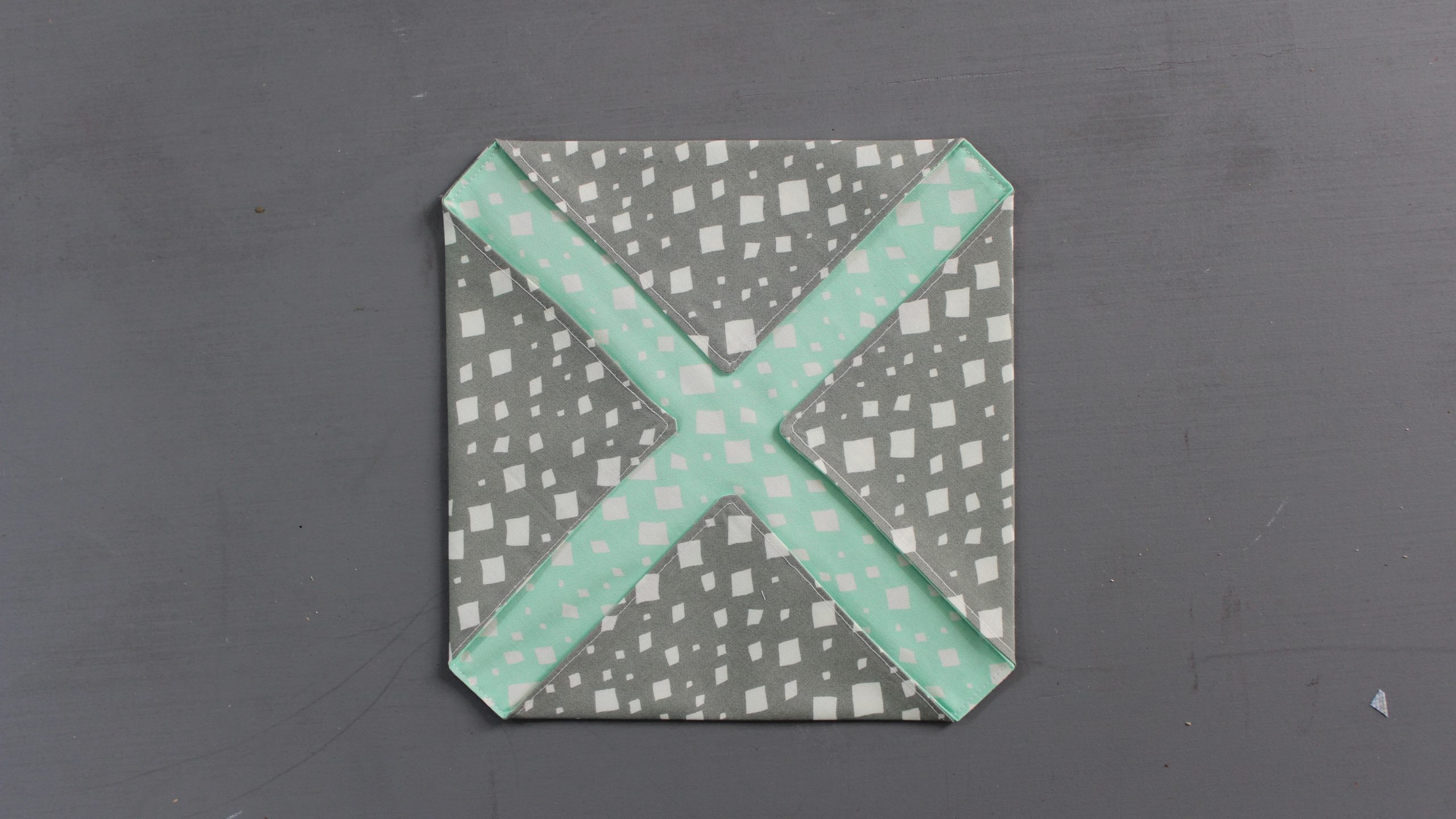 Lay the fabric square down flat in front of you. Turn each of the four corners in toward the center, but not completely to the center — we want to leave some space, without having the corners touching. When the corners look like the image above, pin them down and press 'em in place.
4. Stitch to Create Channels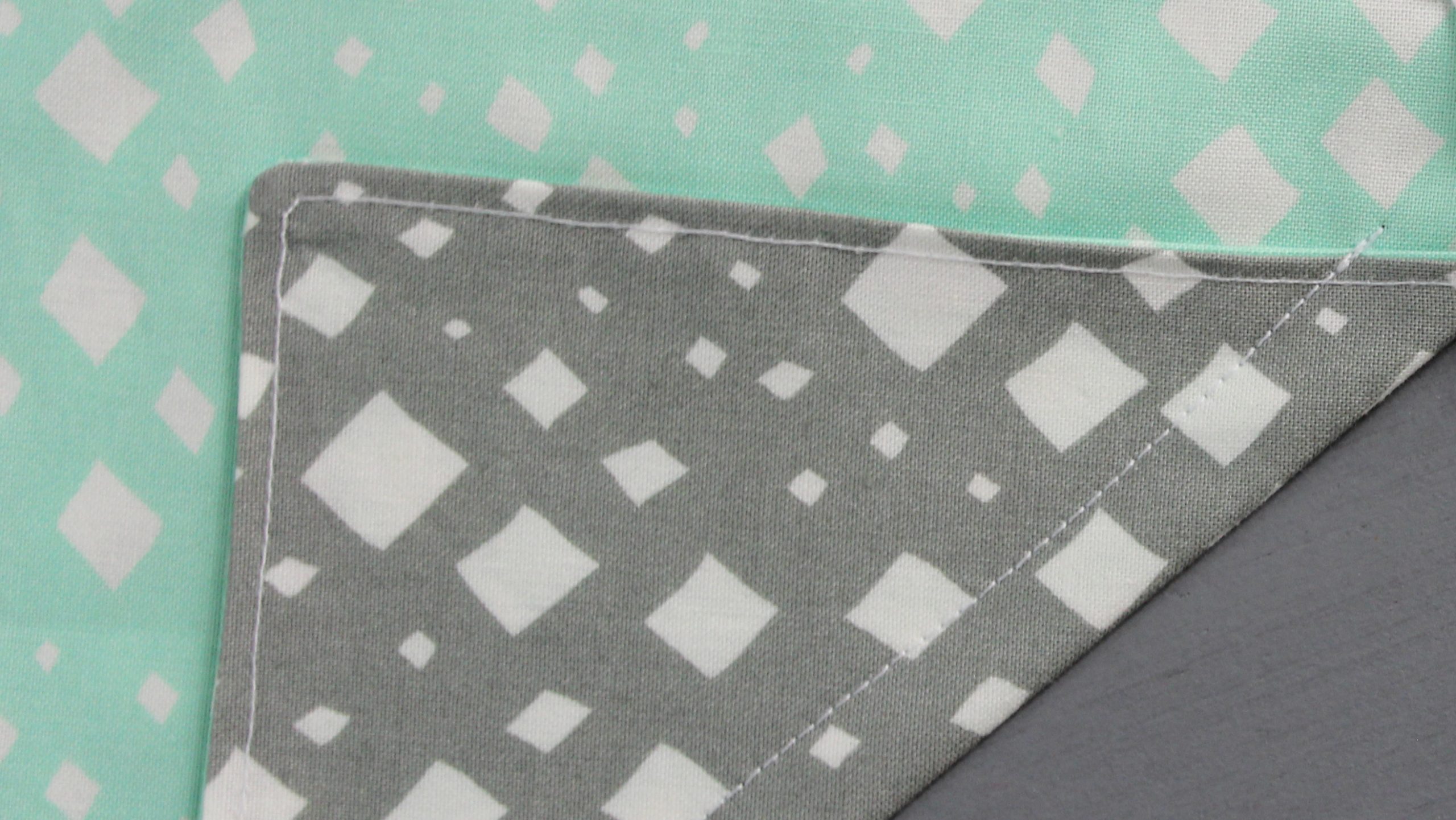 Machine stitch the outer edge of each turned-in corner using a ½-inch seam allowance. This will create a channel around the fabric's perimeter.
5. Thread the Ribbon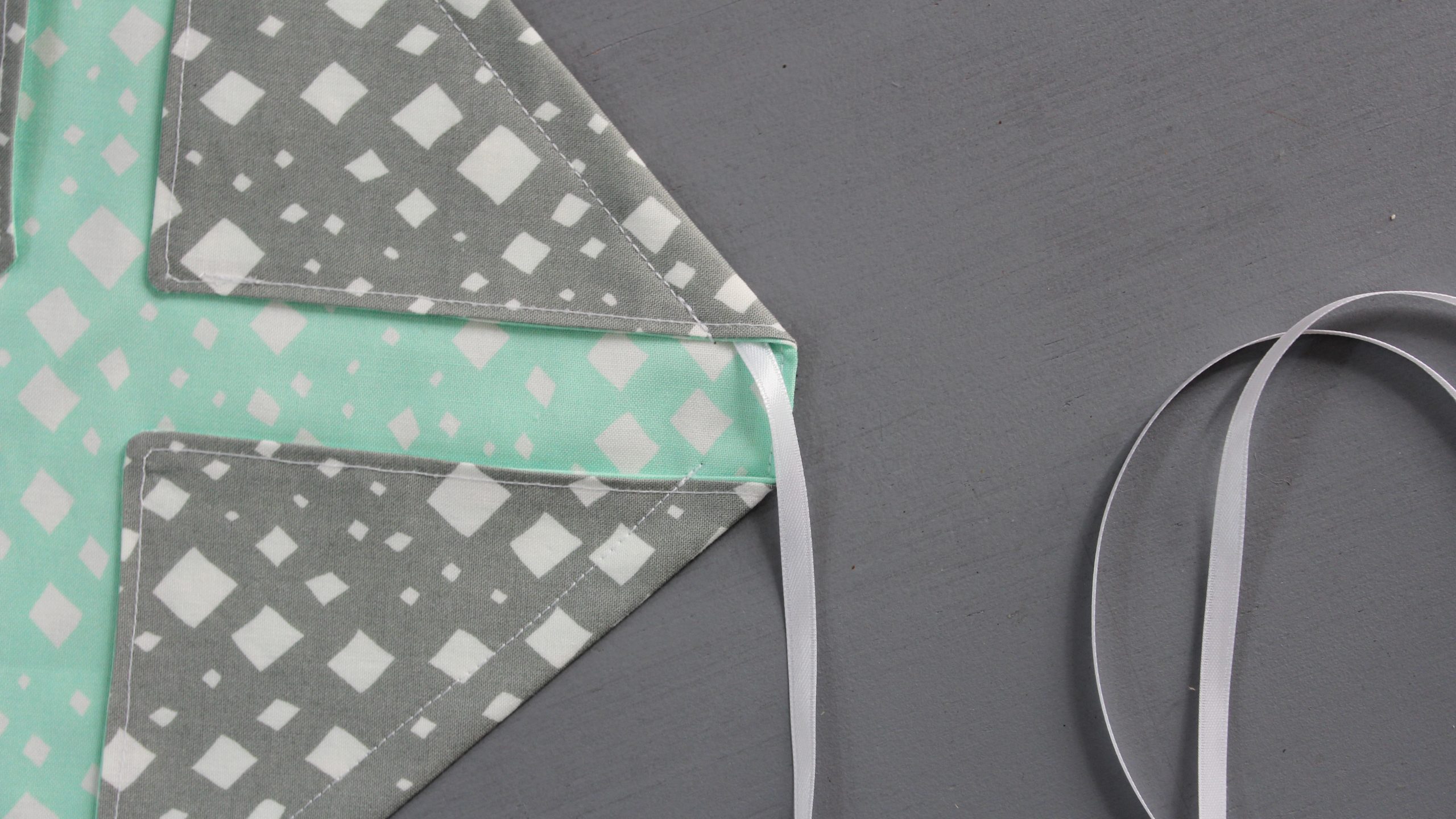 Take one piece of your ribbon or string and secure a small safety pin to one end. Use this to thread the ribbon through the four channels.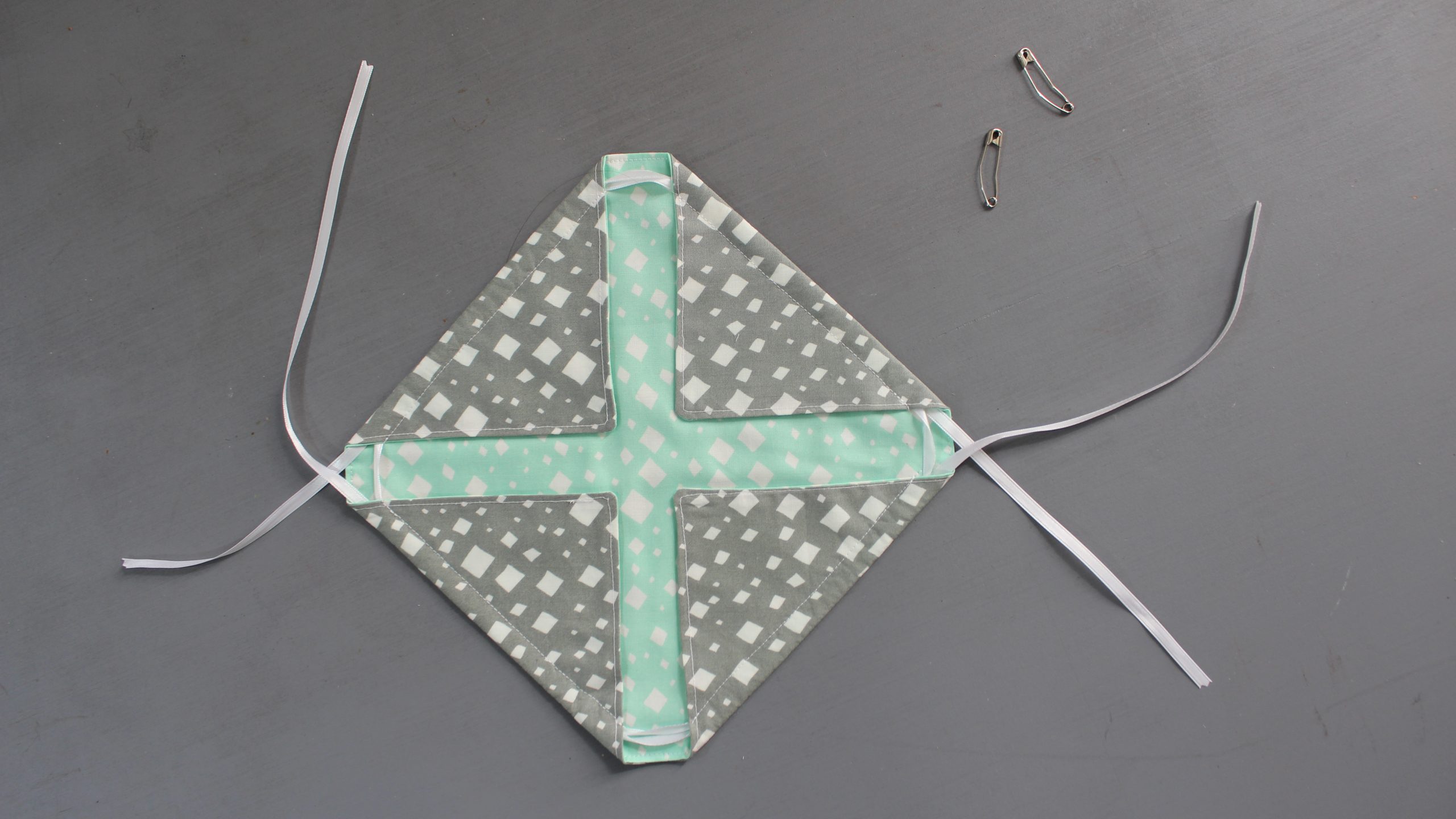 When your first ribbon is threaded, take the second ribbon and do the same — but this time, start at the opening opposite of the first ribbon.
6. It's a Cinch!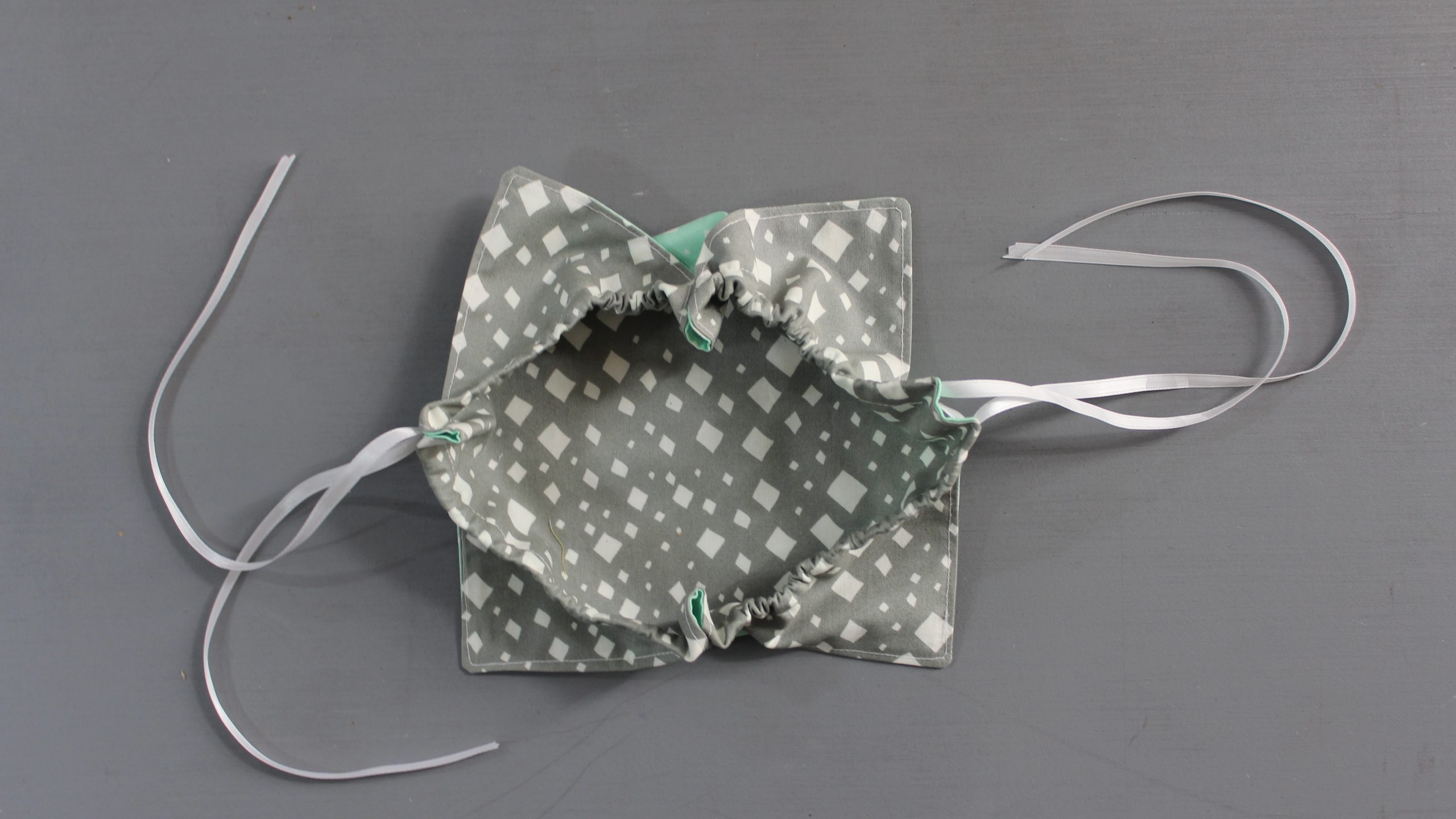 Flip your flat pouch over and place your gift in its center. Now just pull on the ribbons — they will draw the fabric together to create a cute pouch.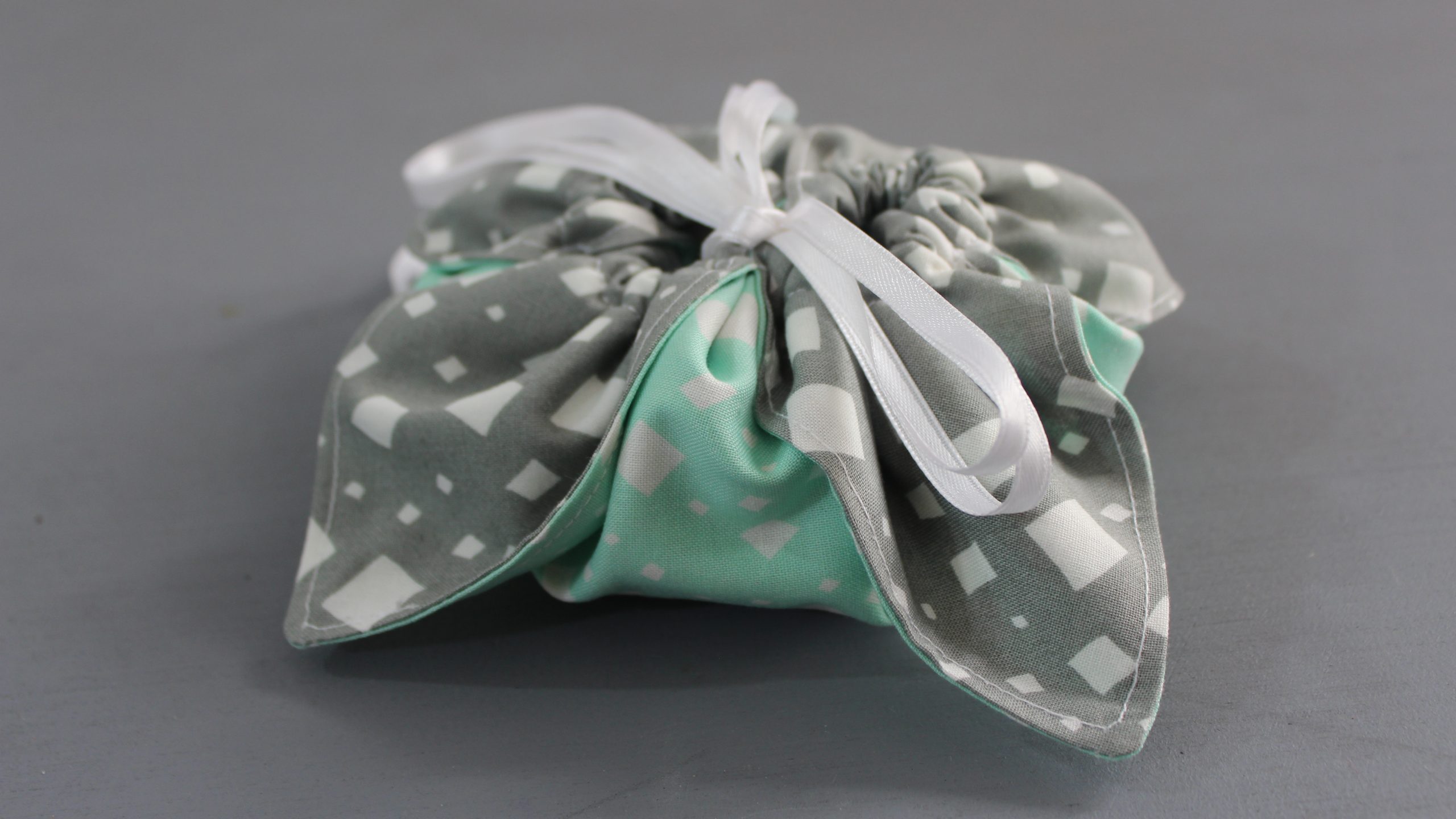 Tie the ribbons together in a bow, and you're done!