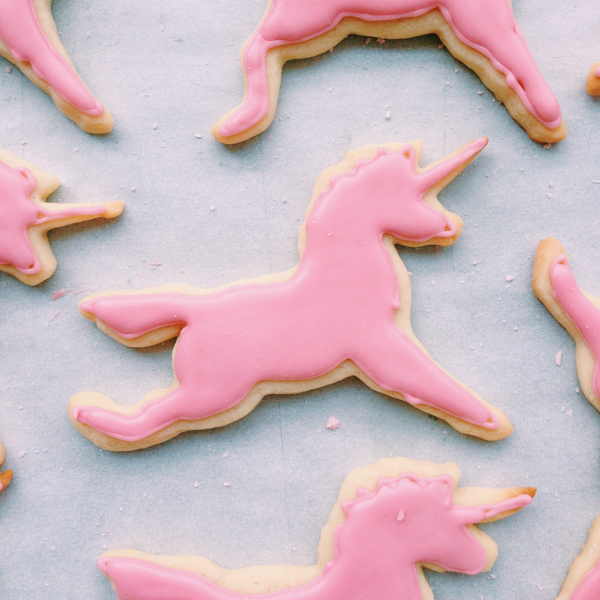 Every beautifully decorated cookie begins with a solid sugar cookie recipe. It needs to have plenty of butter, as that's what makes it easy to roll and re-roll the dough as you wield your cookie cutter. The cut-outs should also be able to hold their shapes well during baking and not puff too much, regardless of whether they're baked when the dough is chilled or warm.
This recipe delivers on all three fronts. No matter which shape you choose to create — the unicorns pictured above, hearts, even adorable cacti — this sugar cookie recipe is the blank canvas you need any time you want to decorate with royal icing.
Classic Sugar Cookies
Yield: 4-5 dozen, depending on the shape of your cookies
Ingredients
1½ cups butter, softened
2 cups white sugar
4 eggs
1 teaspoon vanilla extract
5 cups all-purpose flour
2 teaspoons non-aluminum baking powder
1¼ teaspoons kosher salt
Instructions
1. In a large bowl, cream the butter and sugar until smooth. Beat in the eggs and vanilla. Stir in the flour, baking powder and salt. Wrap and chill the dough for at least one hour (or overnight).
2. Preheat oven to 400 F. Roll out the dough on a floured surface until it's ¼" to ½" thick. Cut into shapes with any cookie cutter.
3. Place the cookies 1″ apart on ungreased cookie sheets. Bake 6-8 minutes.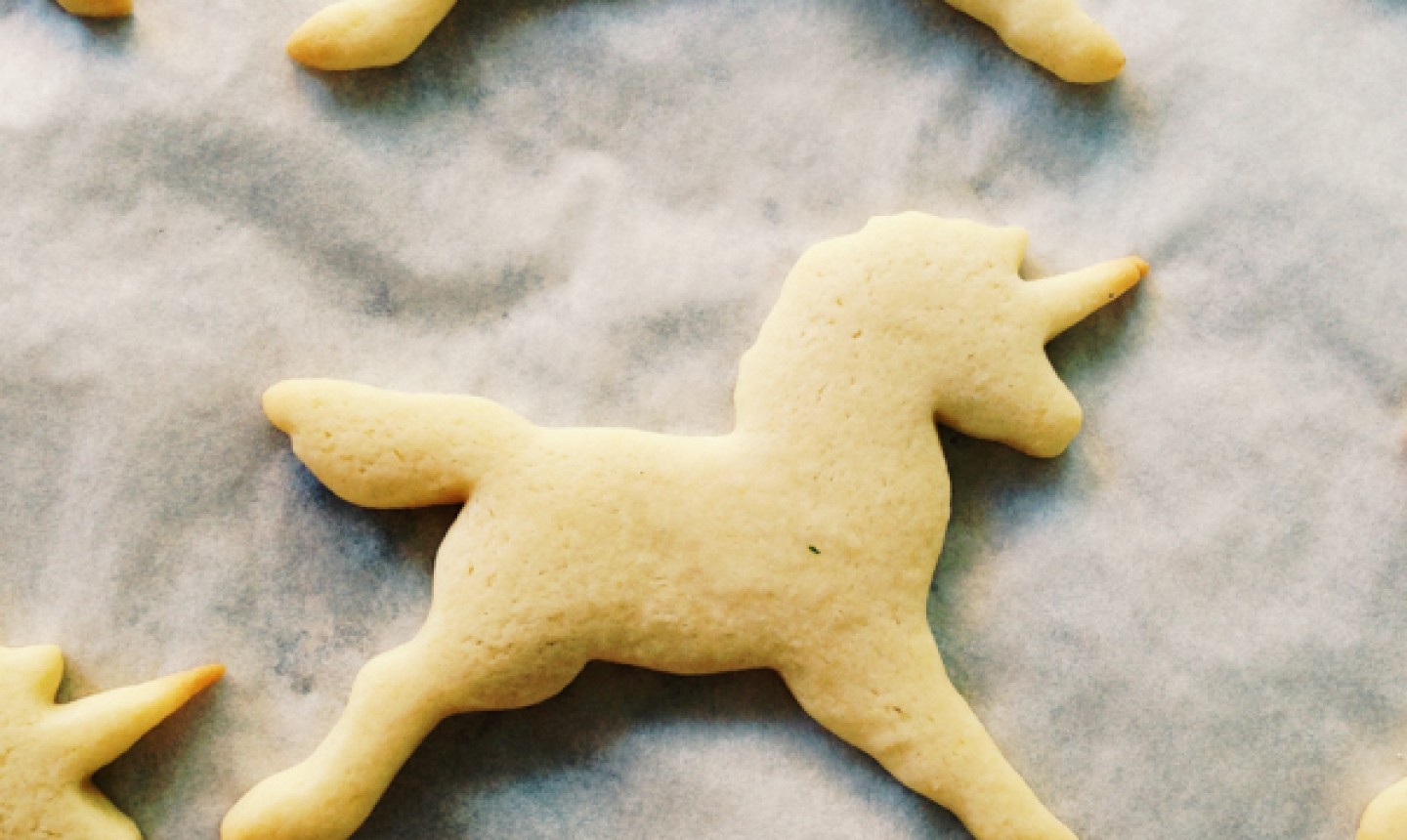 Once done, let the cookies cool completely before decorating.