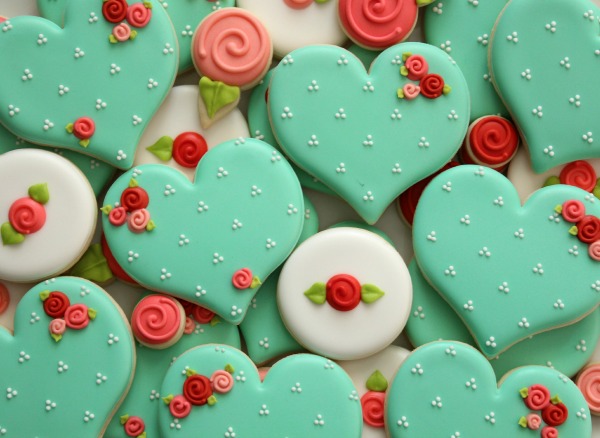 There's no better way to say "I love you" than with sugar cookies — especially ones decorated to look this good. This Valentine's Day, celebrate your special someone with beautiful sugary treats.
Heart-Shaped Sugar Cookies
Level: Easy
What You Need
Baked heart-shaped sugar cookies (we used this recipe)
Royal icing (both piping and flooding consistency) in turquoise, red, pink, light pink (we used this recipe)
Piping-consistency royal icing in light green and white
Piping bags
Couplers
Round piping tips (we used #2, #1.5)
Leaf piping tip (we used #65)
Toothpick (optional)
Icing bag stand (optional)
Instructions
1. Prep Your Icing
Mix your royal icing in both piping and flooding consistencies. Then color each batch of icing as instructed in the materials list.
Good to Know: You're going to decorate with turquoise royal icing first, then let the cookies dry completely before moving on. If you make all your royal icing colors at once, cover each with plastic wrap until it's ready to use so it doesn't crust over and become lumpy. Otherwise, you can make just the turquoise icing now and mix the rest when you're ready to add details.
2. Pipe and Flood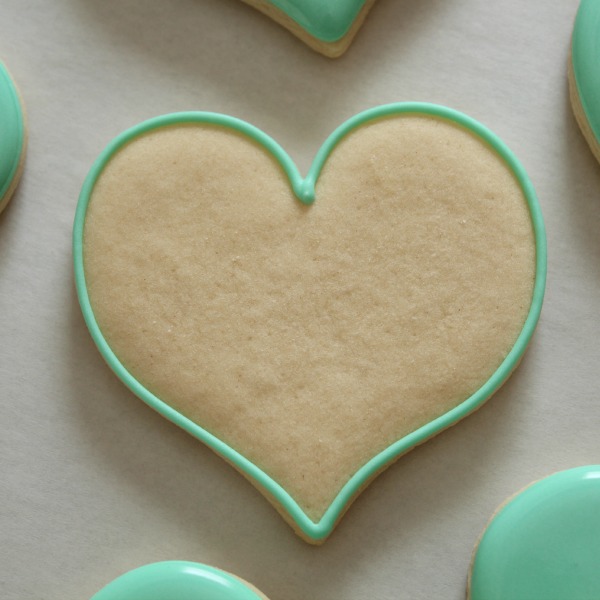 Spoon the piping-consistency turquoise royal icing into a piping bag fitted with a #2 tip. Pipe an outline along the edges of the cookies.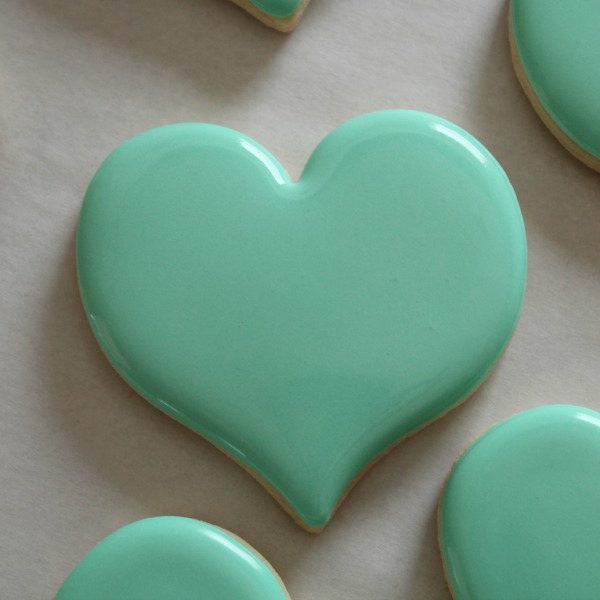 Add the flooding-consistency turquoise royal icing to another piping bag and fill the outlines. Set cookies aside to dry.
Good to Know: How long it takes your cookies to dry depends on the humidity of where you live. It can take anywhere from a few hours to overnight, so plan ahead.
3. Pipe Dots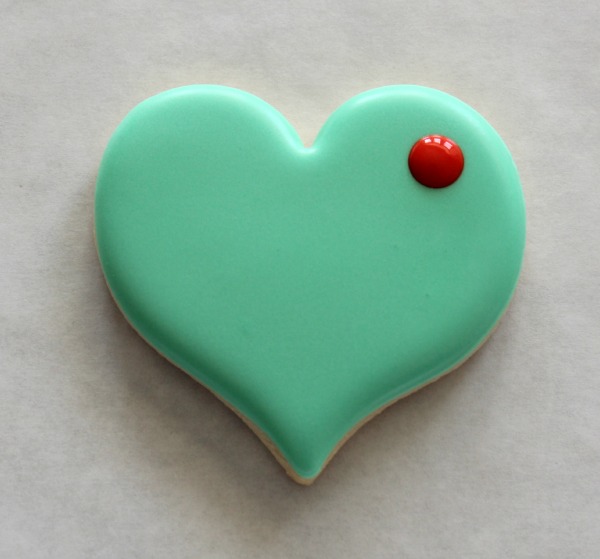 When the base is completely dry, fill a piping bag with red flood icing and make a dot on the top right side of the cookies. Size isn't important, but we made ours about the size of a pencil eraser.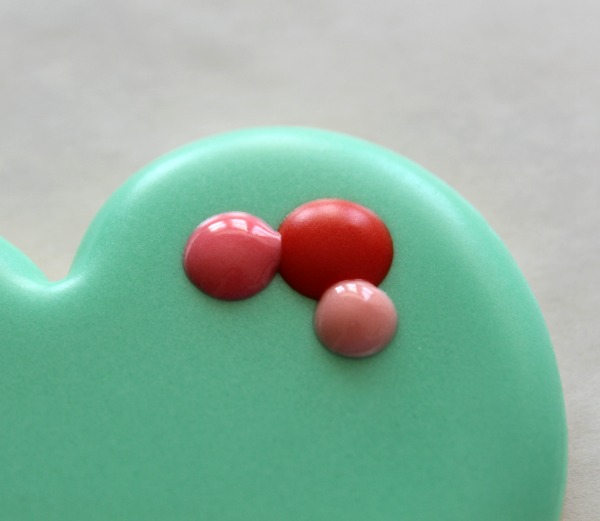 Let the red dot set, then add more dots around it using pink and light pink flood icing. There is no wrong place to add the dots, so do what looks best to you.
Pro Tip: It's important to let the first dot set before adding more. If two wet dots touch each other, they will run together and create a mess.
4. Add a Swirl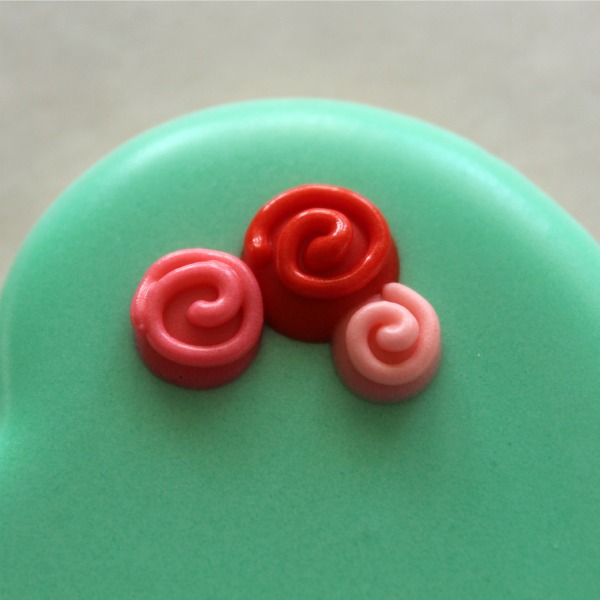 Once all the dots are dry, use a #1.5 tip to add a swirl on top of the coordinating color. If the end of the swirl doesn't lie flat against the cookie, use a toothpick to gently push it into place.
5. Pipe the Leaves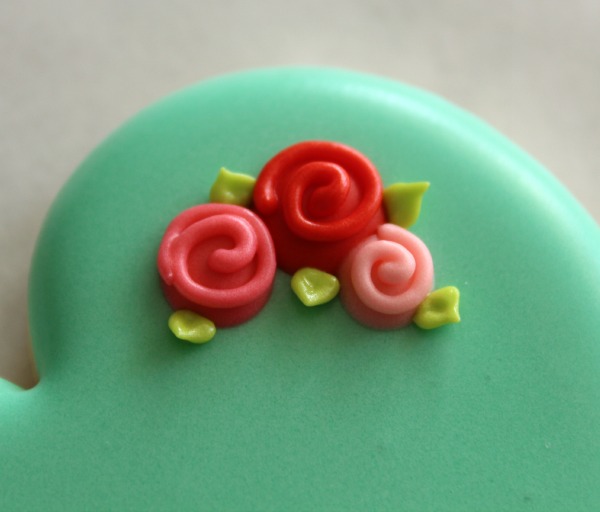 Use green icing and a small leaf piping tip to add light green leaves around the cluster of roses. You don't have to wait until the rose swirls are dry, but be careful not to damage them with the leaf tip.
6. Add the Lace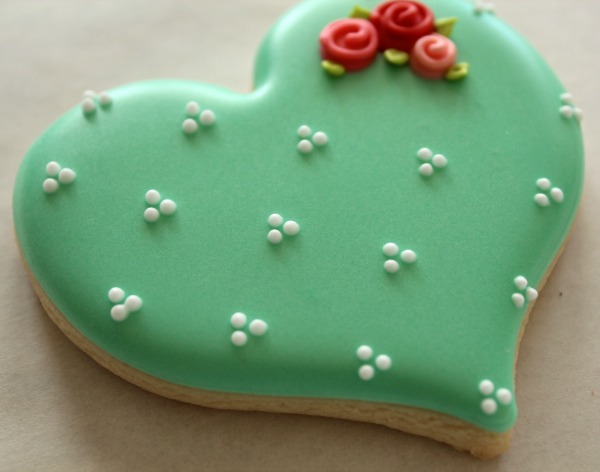 Give your cookies a romantic touch with a little lace detail, using your #1.5 tip to pipe clusters of three tiny dots.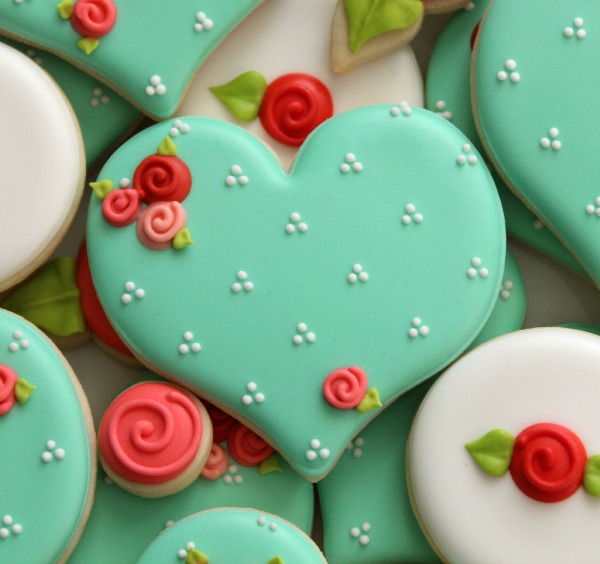 Let your cookies dry before boxing them up and gifting to your sweetheart!