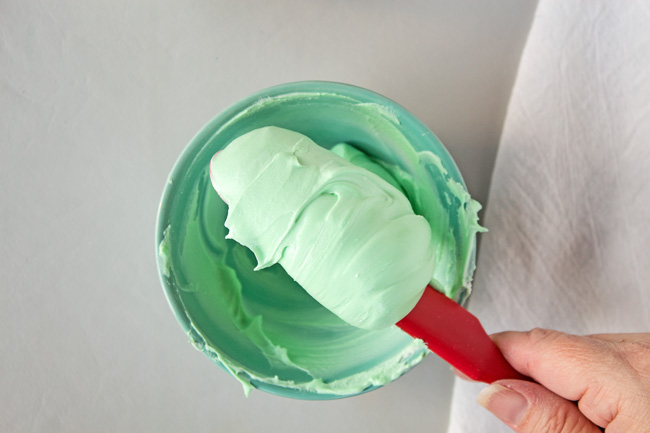 When decorating sugar cookies, color is key. But it's not always easy to find the perfect shade, so knowing how to color royal icing is a must. With a few tips and the correct supplies, it's easy to color red and green for Christmas cookies, or perfect more subtle shades for pumpkin pie sugar cookies, flip-flops and heart-shaped Valentine's Day treats.
How to Color Royal Icing
Level: Easy
What You Need
Royal icing (get the recipe here)
Gel food color
Small bowl
Rubber spatula (or another stirring utensil)
Good to Know: Always use a soft gel paste food color for royal icing. Some food coloring has a water-like consistency, which will affect the feel of your royal icing. Gel paste will color the icing without impacting its consistency.
Instructions
1. Make a Batch of Royal Icing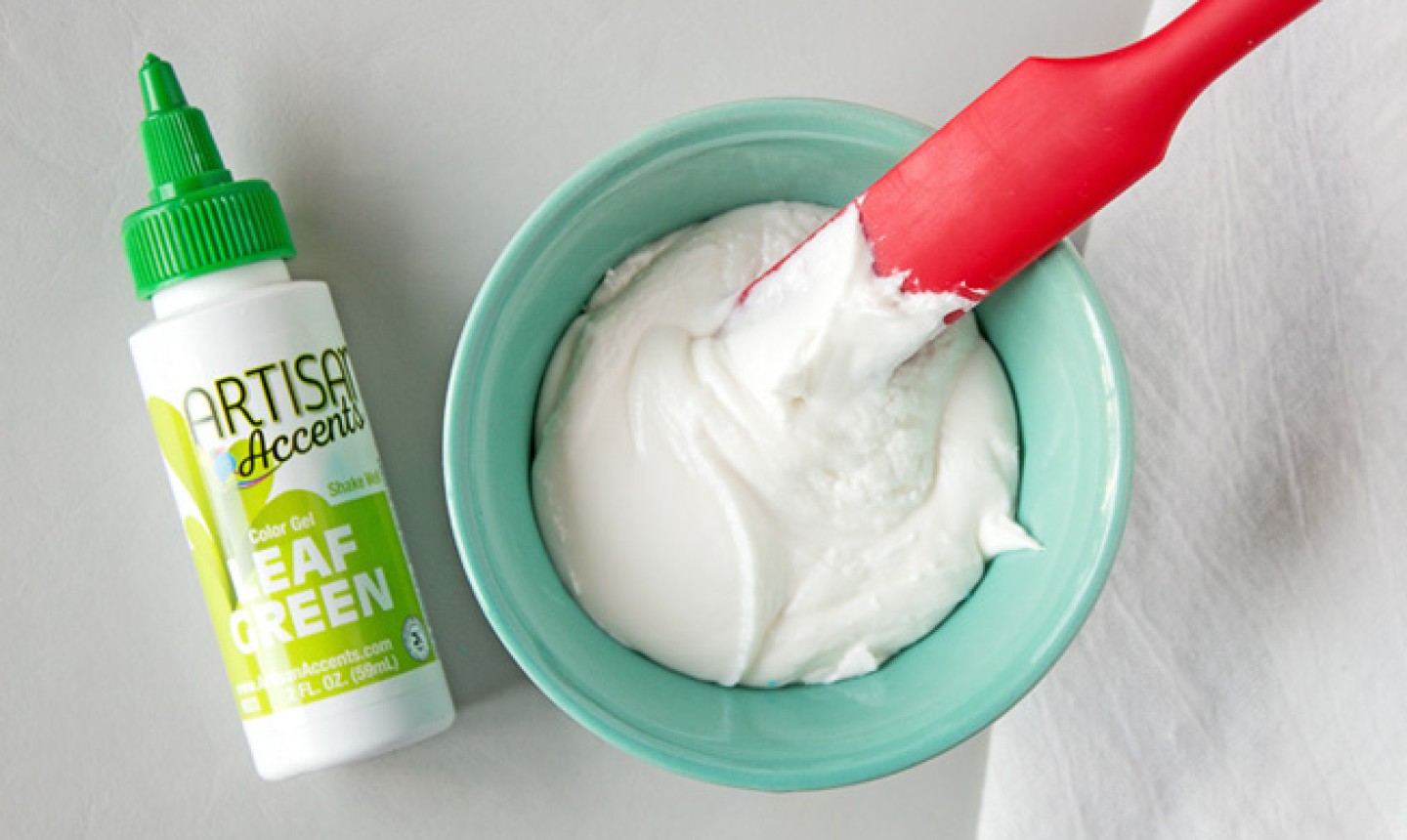 Mix together your ingredients as your recipe specifies to make uncolored royal icing.
Pro Tip: If you're not ready to use your royal icing just yet, cover the bowl with a damp towel or plastic wrap to prevent it from drying out. If you leave royal icing uncovered where the air can touch the surface, it will crust over, making it lumpy and hard to work with.
2. Add the Color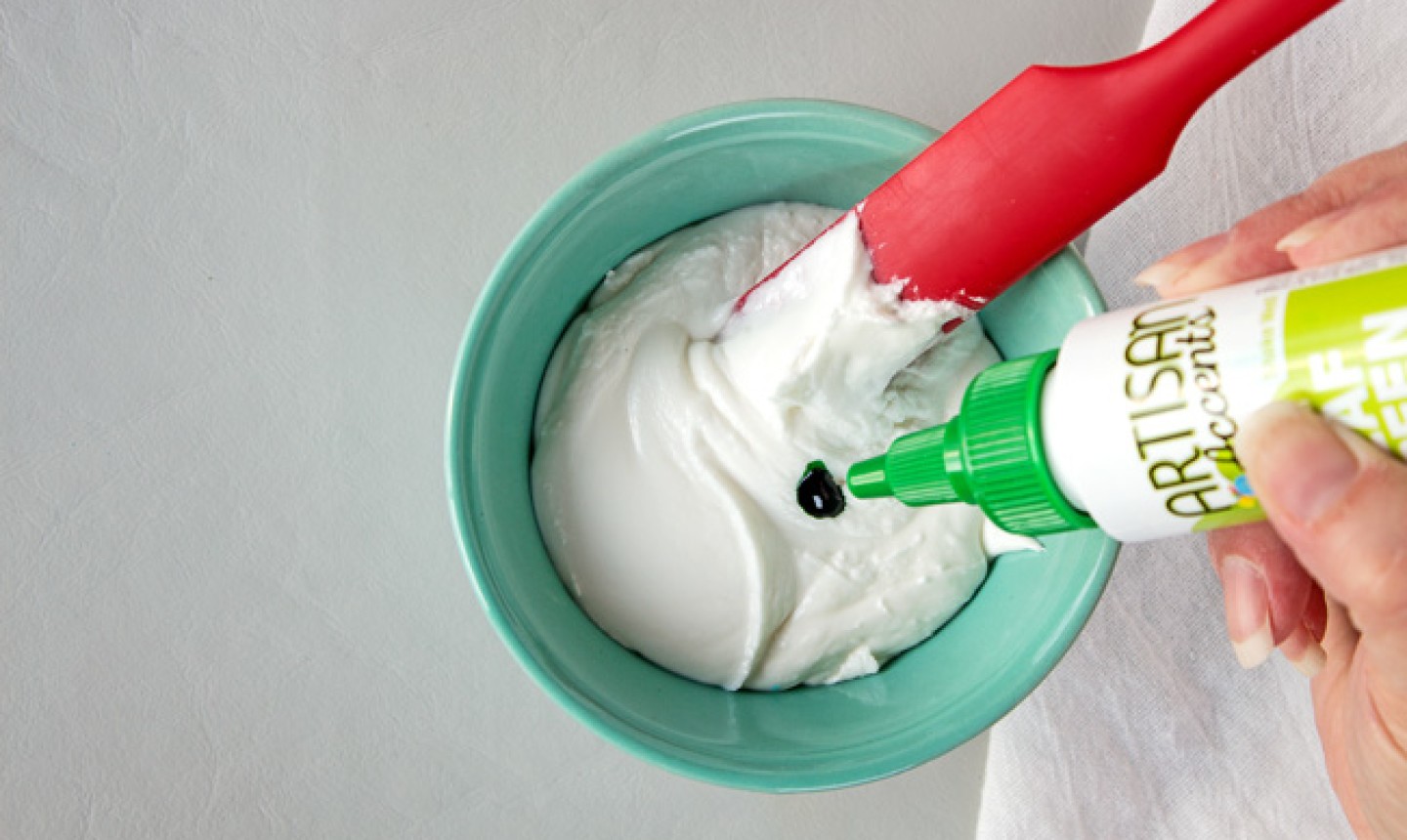 Spoon a portion of your royal icing to a small bowl or container. Add one or two drops of gel color and stir until the color is even and streak-free.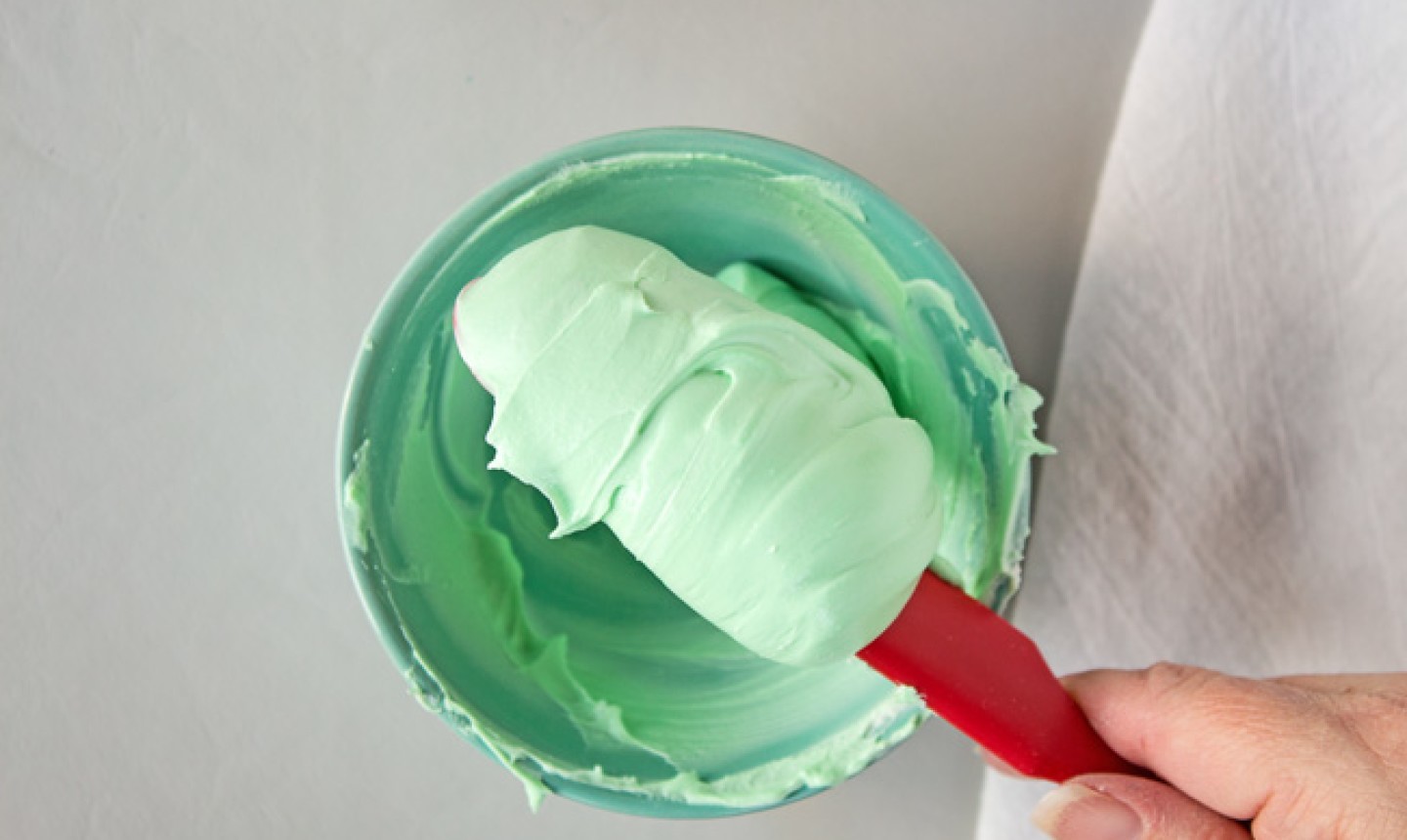 Keep mixing in a drop or two at a time until you get a color you're satisfied with. If you make it too dark or saturated, add a little more white royal icing to soften the color.
Pro Tip: Don't worry about your icing's consistency until you're finished mixing the color. If you add water to thin it before coloring, the icing can separate. So keep the icing stiff until you're ready to decorate.
3. Address the Consistency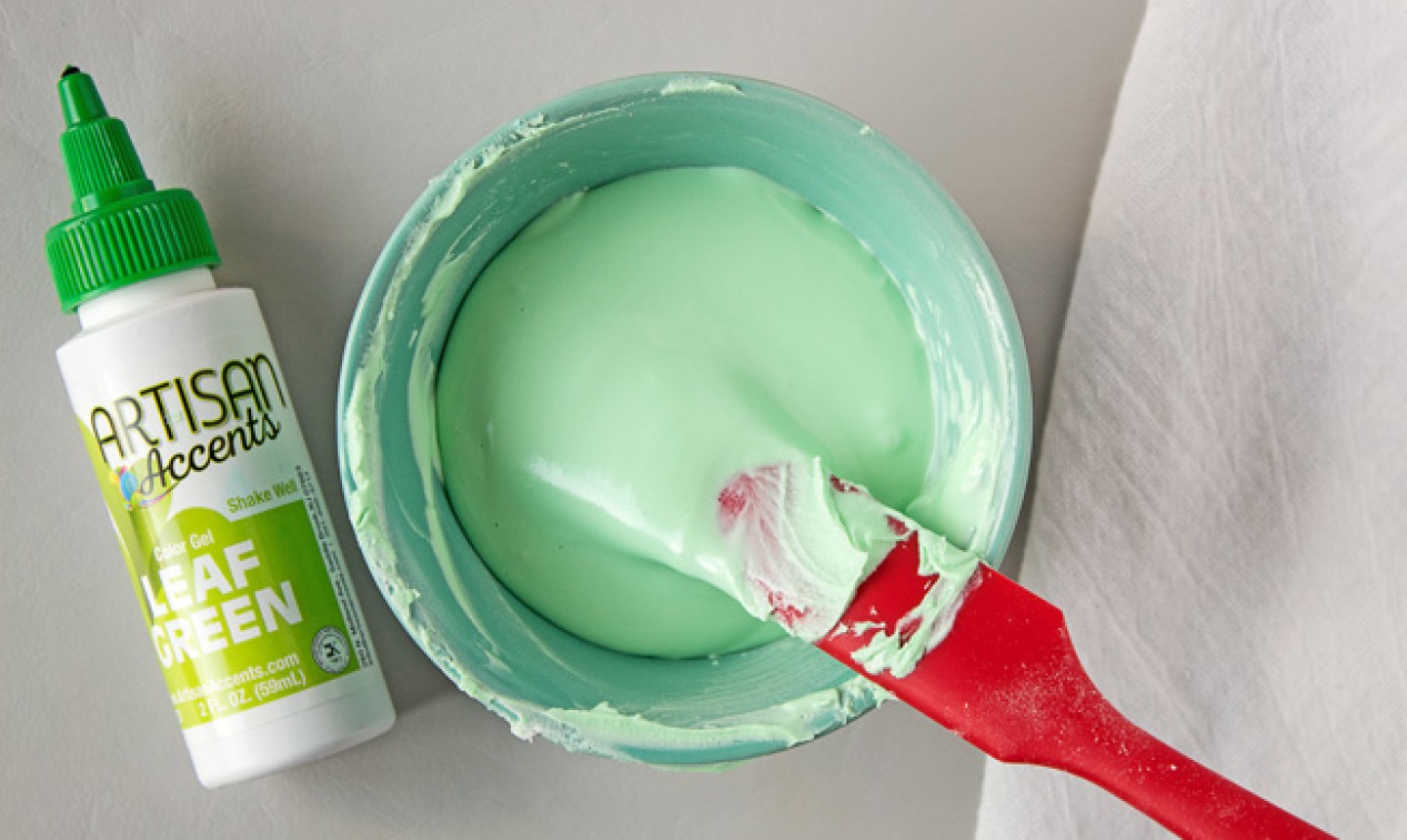 Once you have the perfect color, it's time to turn your attention to consistency. To soften the royal icing, add a little bit of water and stir until smooth.
Pro Tip: To use one batch for piping and flooding, strive for 15-second consistency. This means if you pull a knife through the royal icing, it'll take 15 seconds for the line to disappear. Use this consistency to outline the cookie, wait a few minutes, then use the same mixture to flood. It's fast and makes for easy cleanup!
What About Gray Royal Icing?
Gray royal icing can be particularly tricky to mix. The easiest way is to add black royal icing to white royal icing — it'll produce a much cleaner, even color.
1. Make the Royal Icing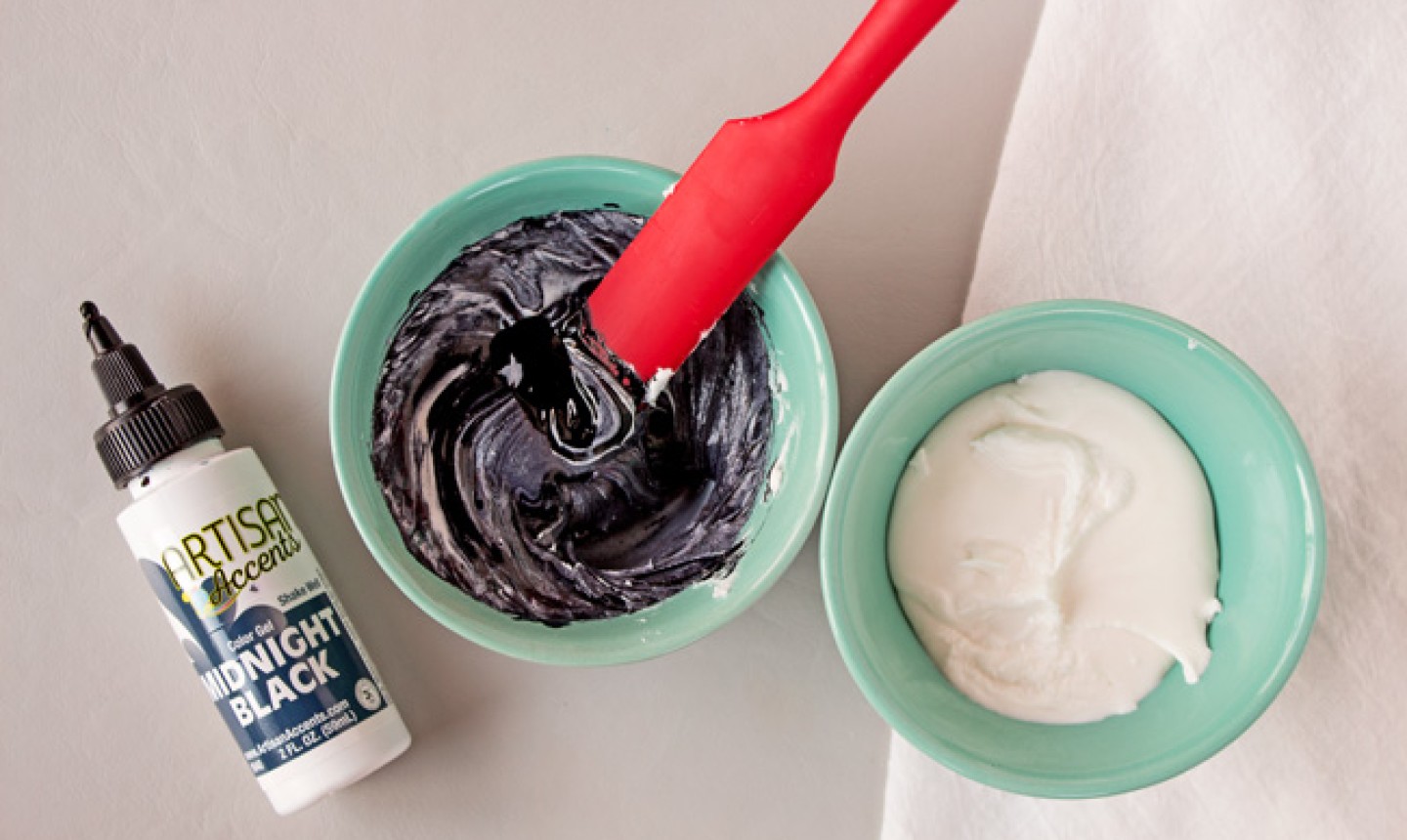 Mix a batch of royal icing and separate it into two bowls. Add black food gel to one until it's nice and dark. Leave the other bowl white.
2. Add a Dollop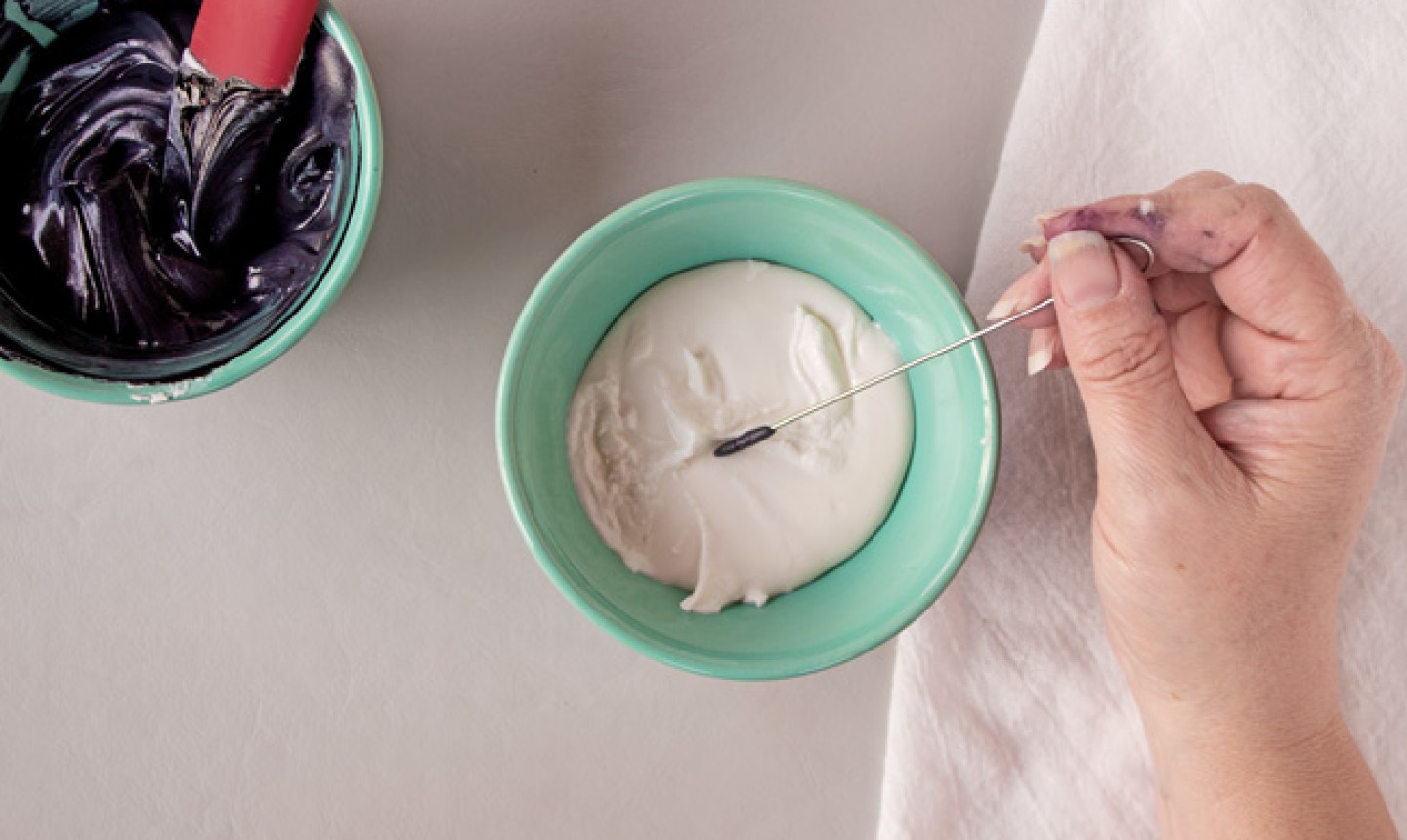 Add a tiny amount of black icing to the white royal icing and stir until the color is even and streak-free. (Always start with a small amount — you can add more if needed.) Use a toothpick or a turkey lacer, so you're in total control of how much you add.
3. Thin for Consistency
After you get the perfect shade of pale gray, thin the royal icing to your desired consistency and start decorating!