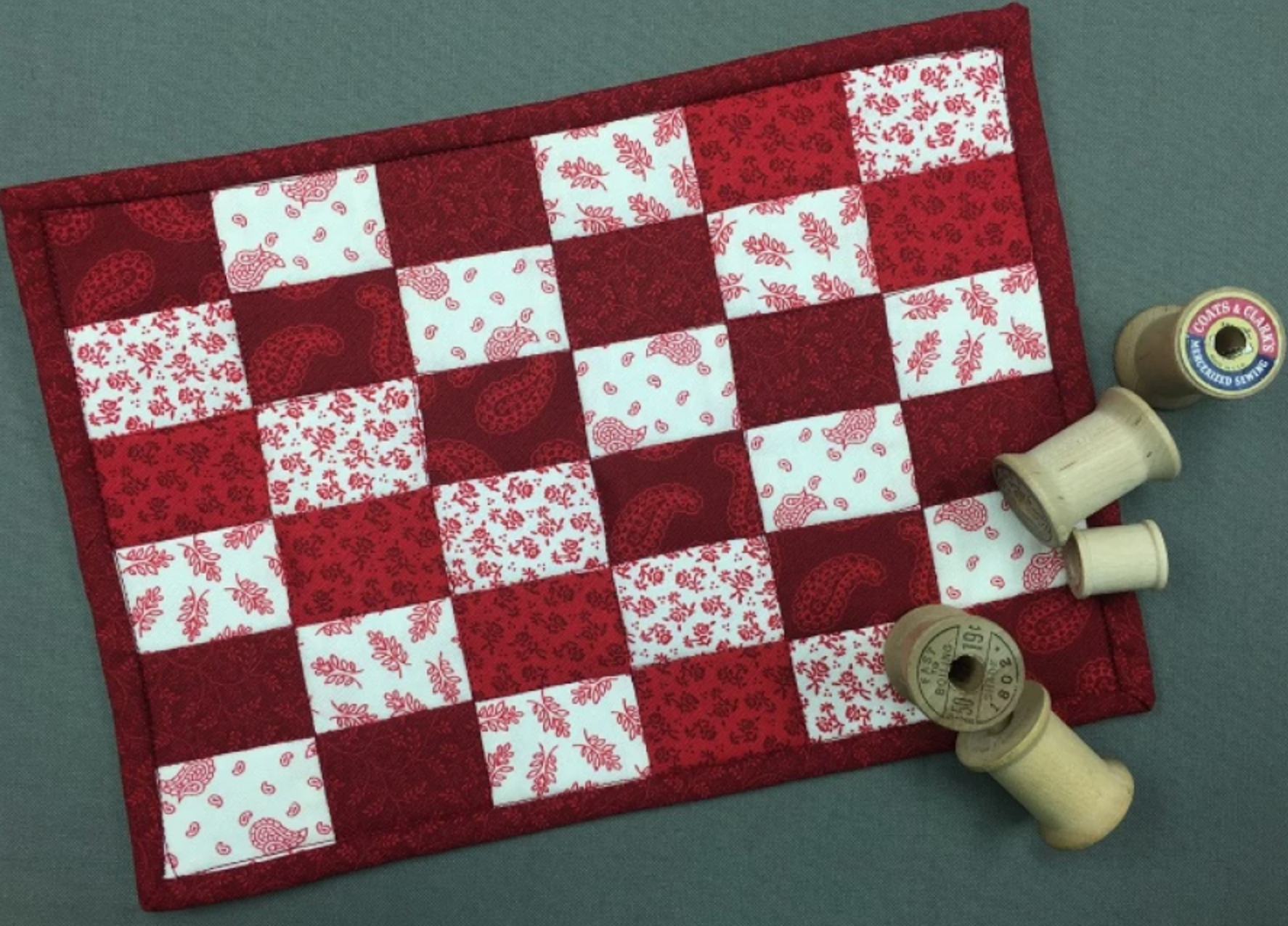 Fact: snacks taste better when served on a handcrafted mug rug. Or at least, that's how you'll feel once you stitch these cute coasters and mug rugs.
You might be wondering: what's the difference between the two, anyway? It's simple — while a coaster is designed to seat a cup and nothing more, a mug rug is larger, leaving you space for a cup of coffee, a bowl of cereal, cookies or other goodies. Whichever you decide to craft, you can't go wrong with these free patterns.
1. Batik Braid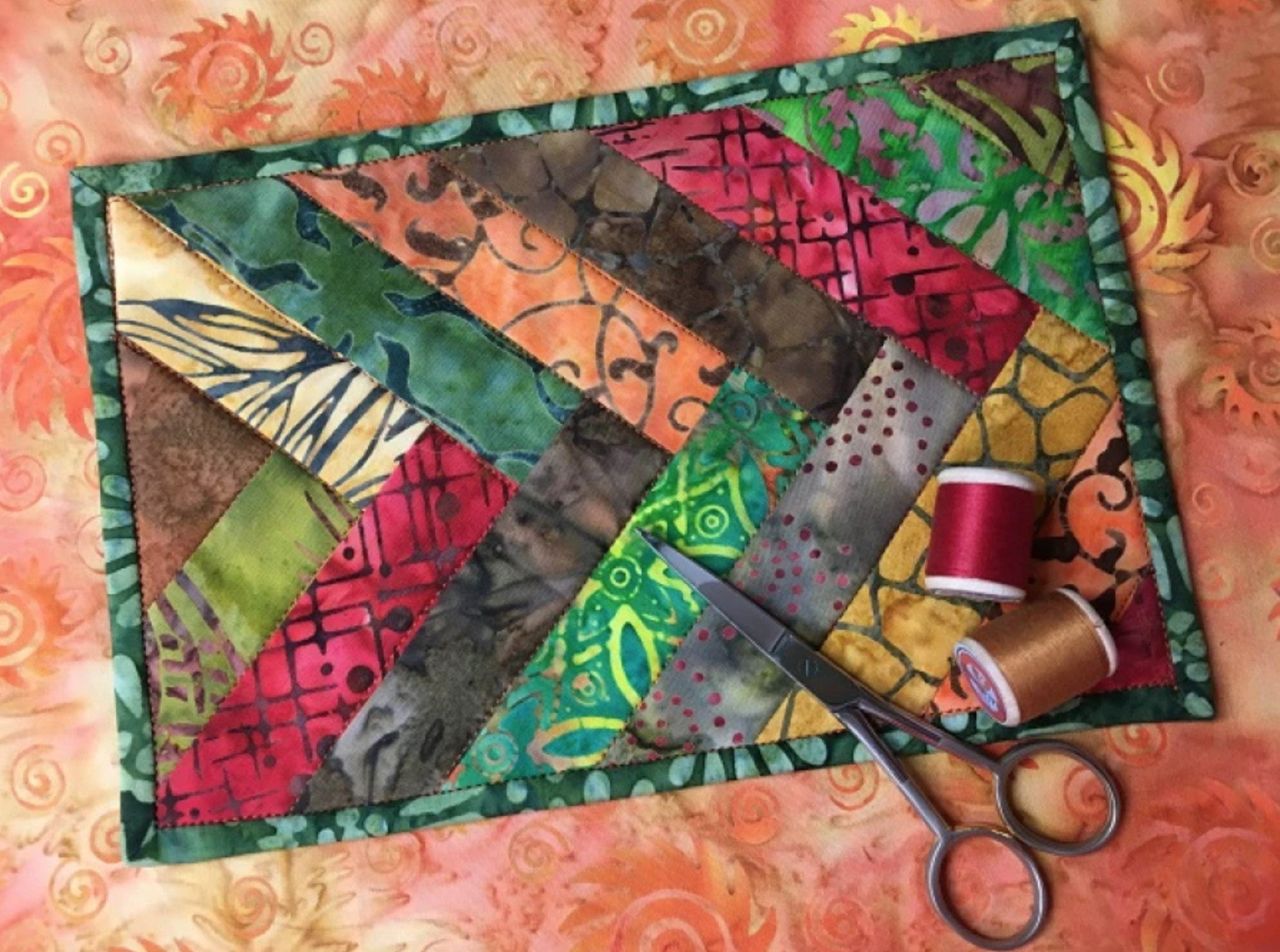 Sew strips that look like an intricate braid in this stress-free mug rug. The key is all in the piecing, and you can stitch it fast with Batik precuts.
MAKE IT
2. Flying Geese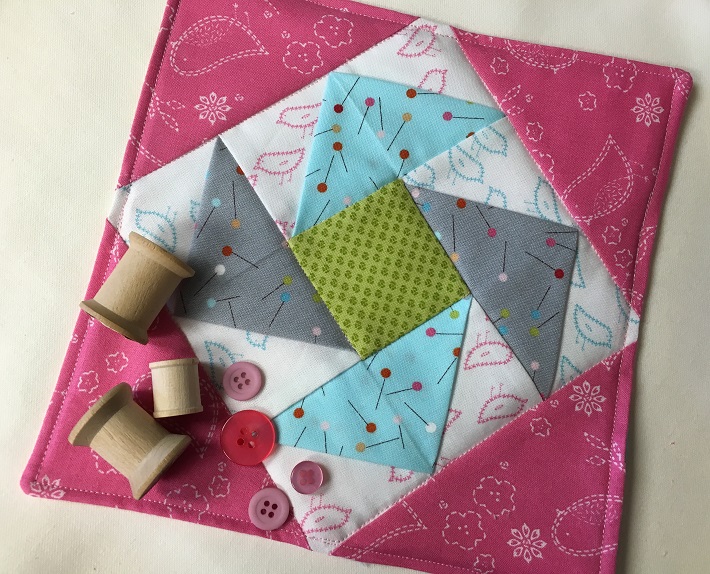 Sure, this mug rug is cute and beginner-friendly, but it's also prime practice for a ton of techniques. Brush up on sewing partial seams, using a pillowcase binding and crafting folded flying geese units.
MAKE IT
3. Holly Jolly Mug Rug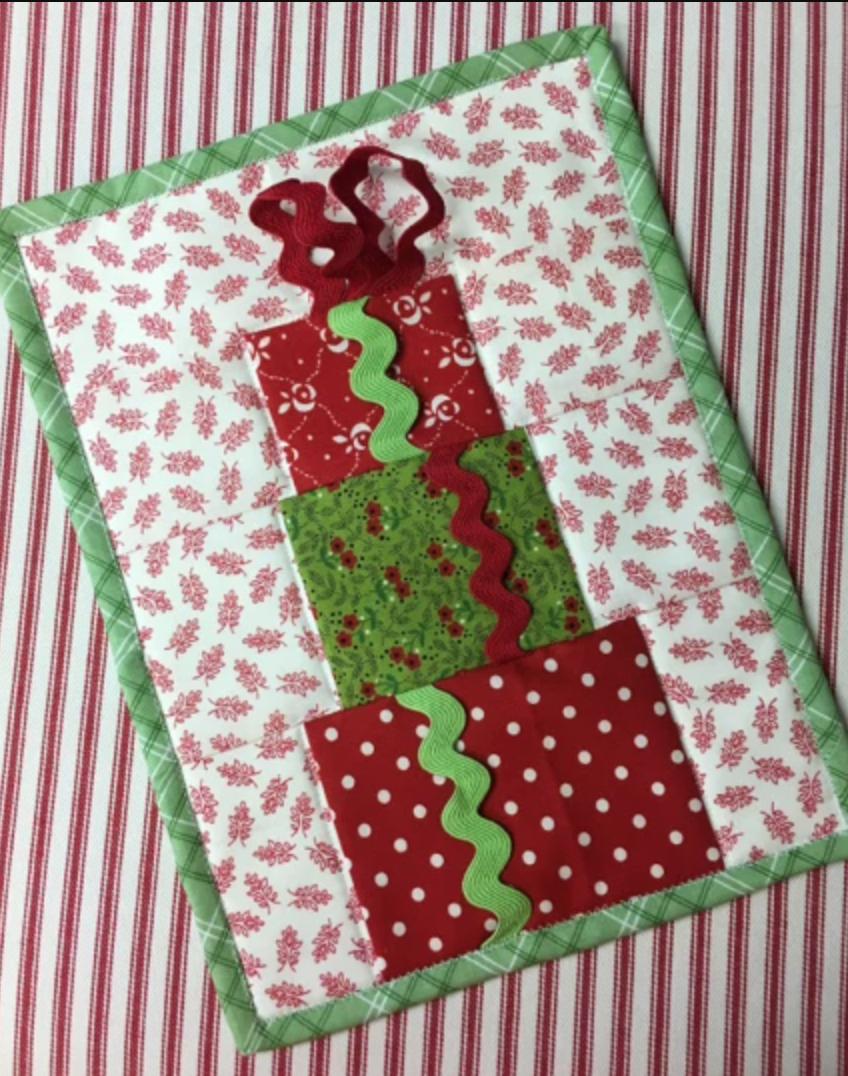 Pair this holiday mug rug with a cup of hot cocoa for the best Christmas morning ever. The 3D rickrack makes it even more festive and eye-popping.
MAKE IT
4. The Big Apple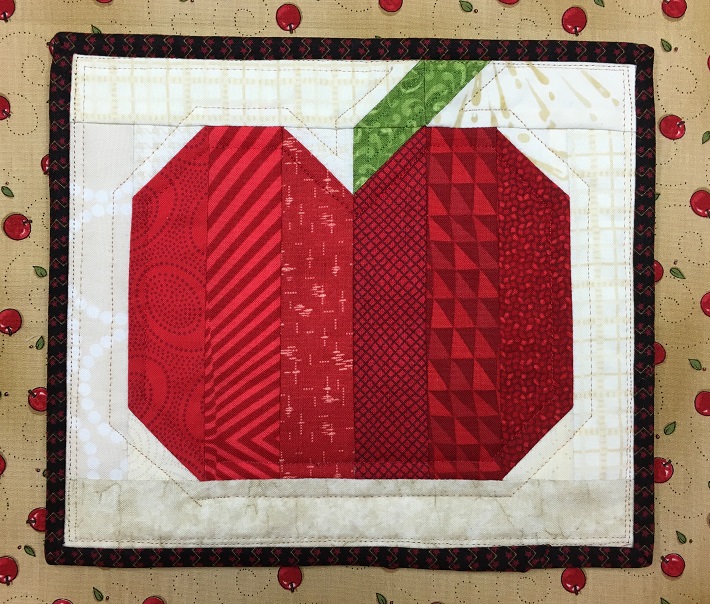 This scrappy mug rug is sure to be the apple of your eye. It's the perfect project for summer or fall, and —bonus! — makes an A+ gift for any teacher.
MAKE IT
5. Strippy Scrap-Buster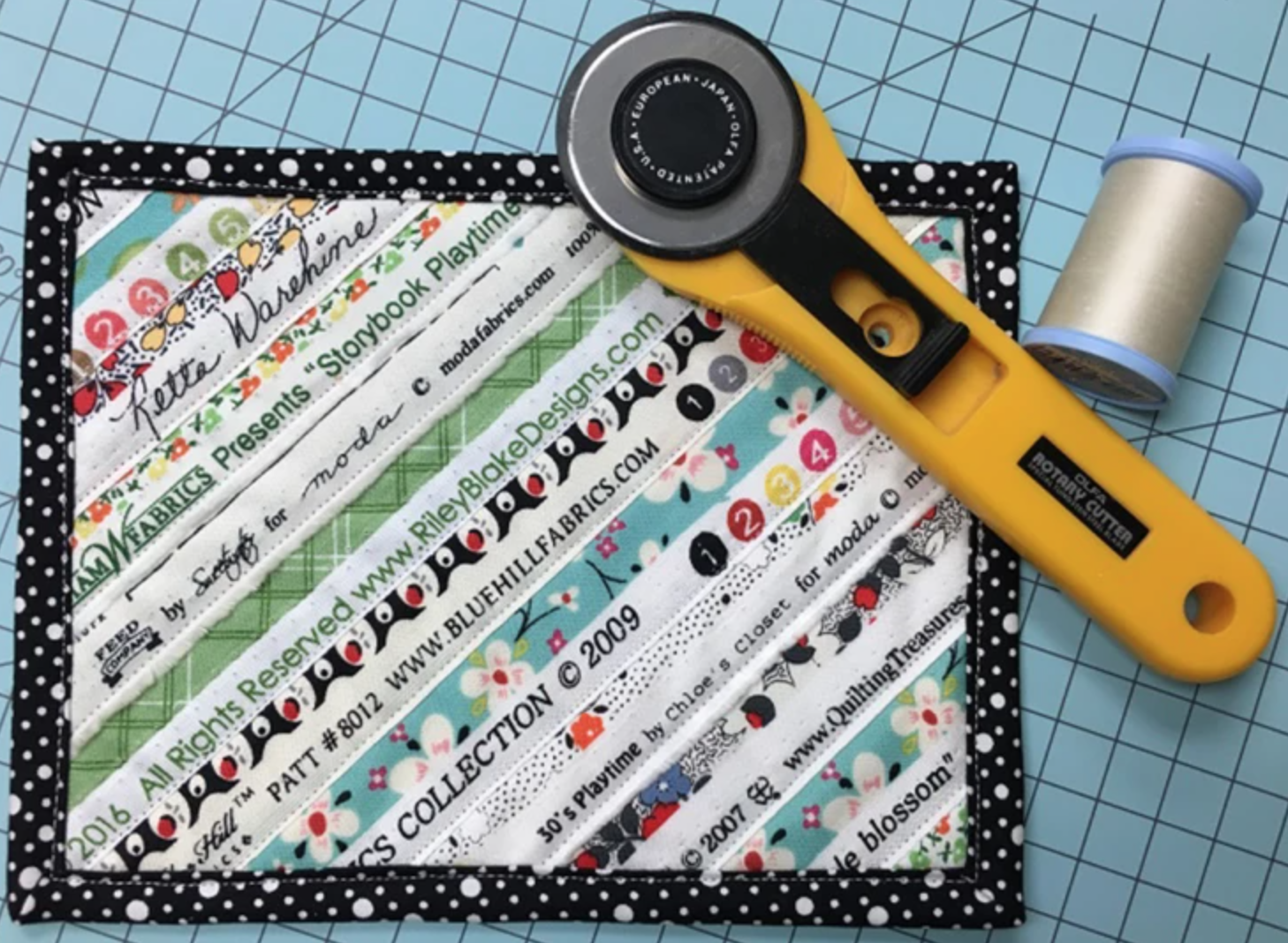 Don't toss those selvages! Use your scraps to craft a strippy mug rug that'll commemorate all the fun projects you've made.
MAKE IT
6. Crafty Candy Corn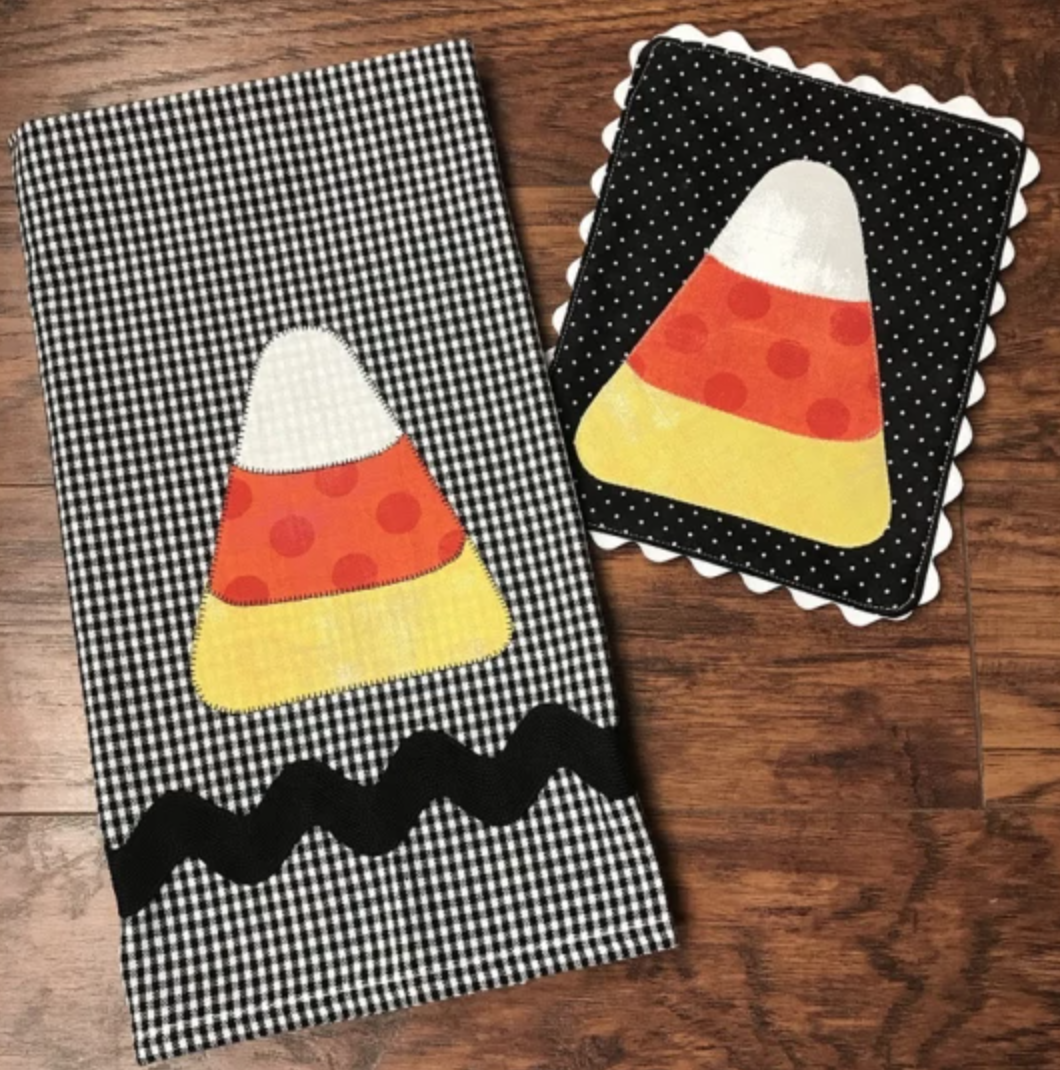 Thanks to the printable pattern, this appliqué mug rug comes together fast. Make a bunch for your morning pumpkin spice latte, and stitch some coordinating tea towels to match.
MAKE IT
7. Rainbow Rays
Get a crash course in paper foundation and the stitch-and-flip technique, all while sewing a gorgeous rainbow mug rug to boot.
MAKE IT
8. Red, White and Blue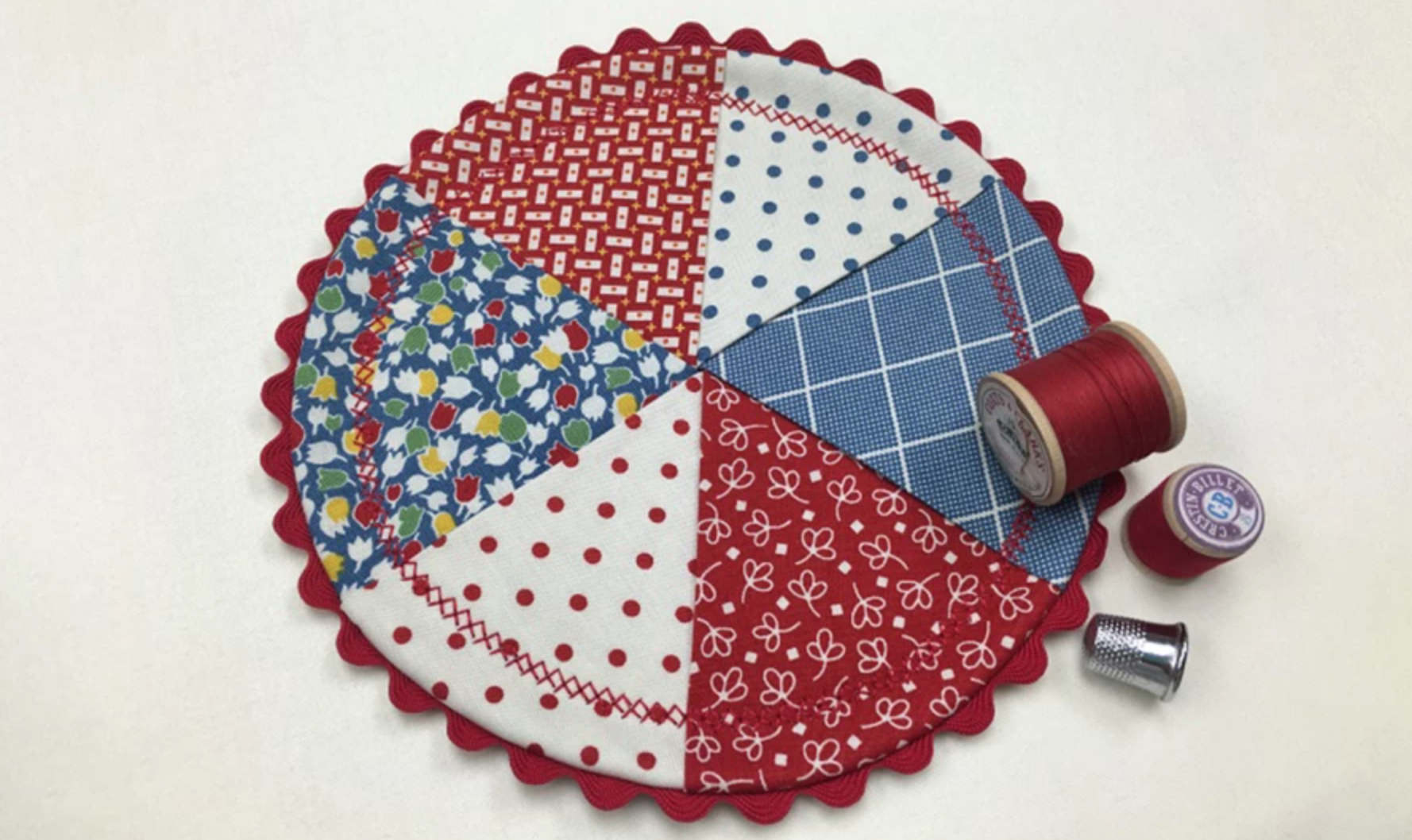 The secret to this quick-stitch mug rug: layers, layers, layers. When paired with a decorative stitch and rickrack binding, you've got a pretty piece for your table.
MAKE IT
9. Red Hot Checkerboard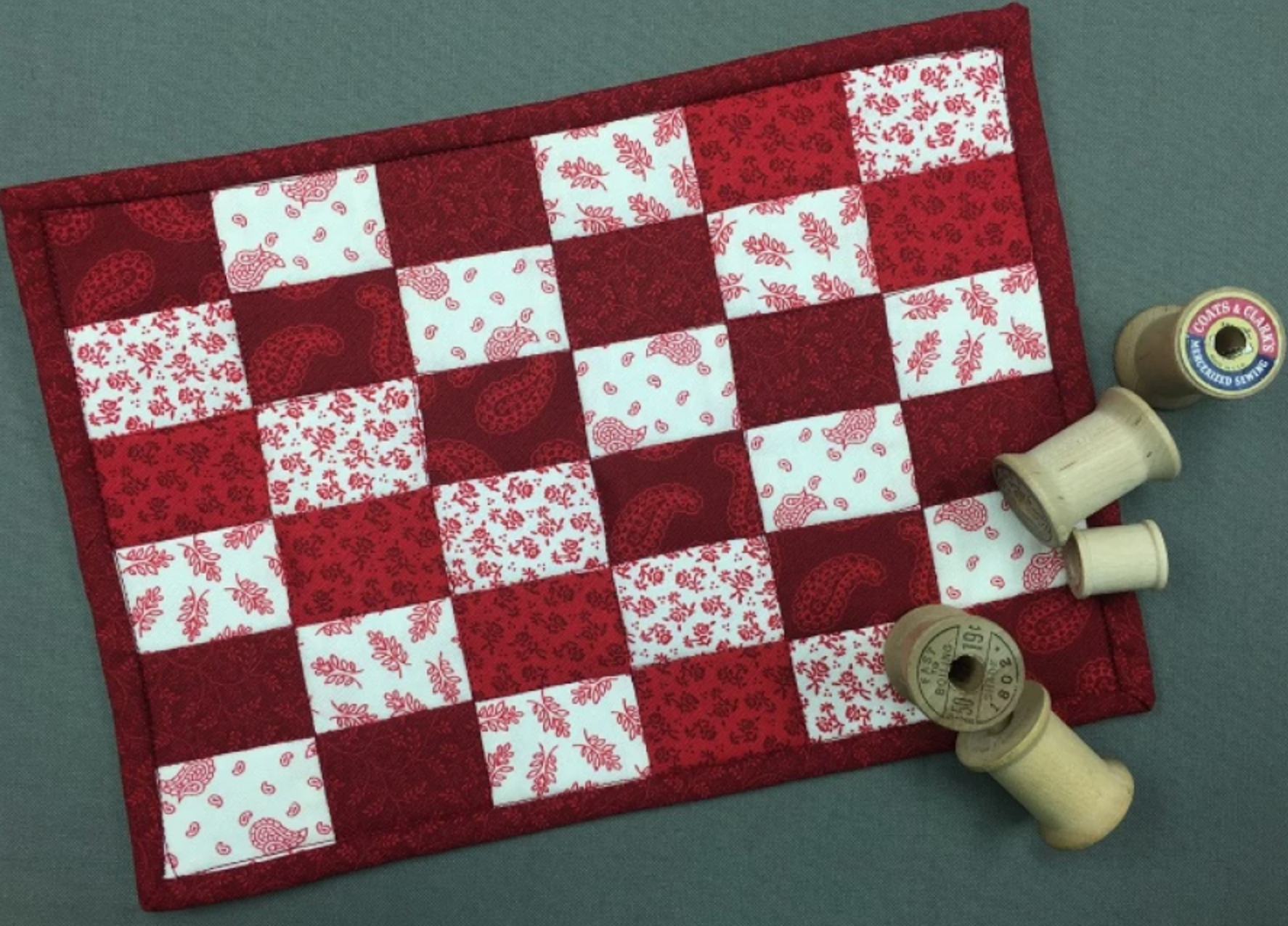 All those little squares might look time-consuming, but thanks to a fast (and fun) strip piecing method, you can create it in a cinch. Checkmate!
10. Cozy Up to Fall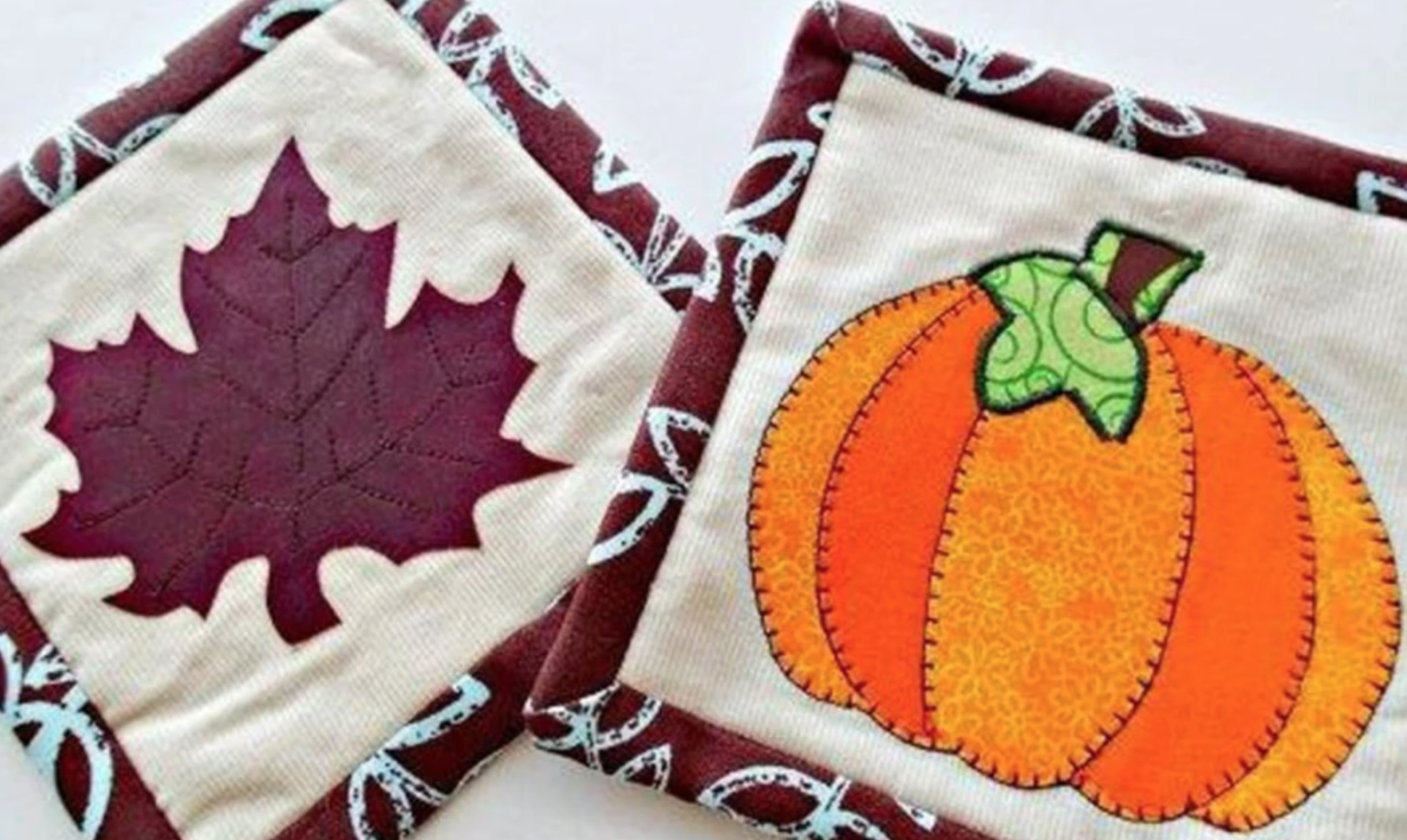 Yep, you can totally make two cute fall-themed coasters in a single afternoon. These appliqué pieces are fast and festive, not to mention the perfect indoor activity for a chilly autumn day.
GET THE PATTERN
11. A Kitty and a Ghost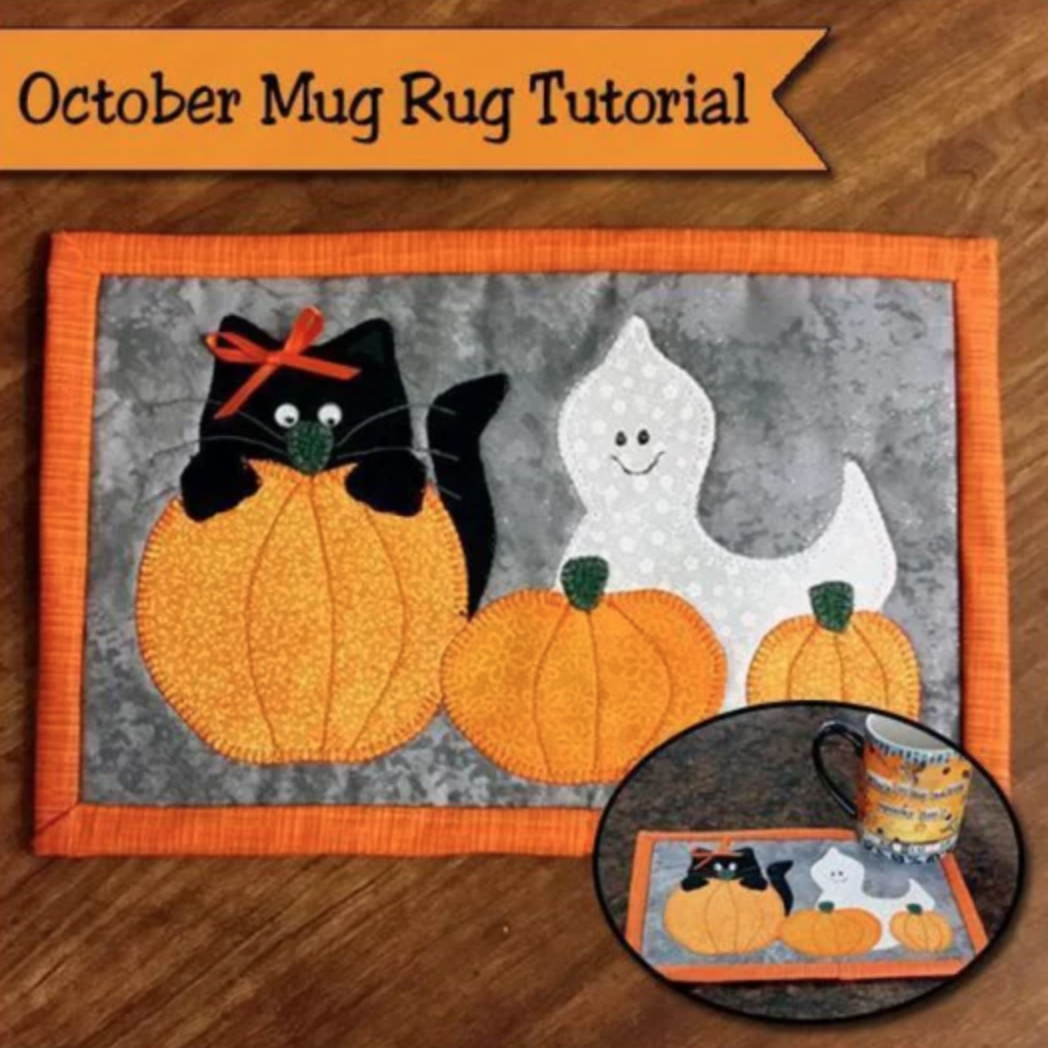 Say hello to a mug rug so cute, it's scary! It'll make a boo-tiful backdrop that's perfect for serving Halloween desserts or other festive fall treats.
GET THE PATTERN
12. Nine-Patch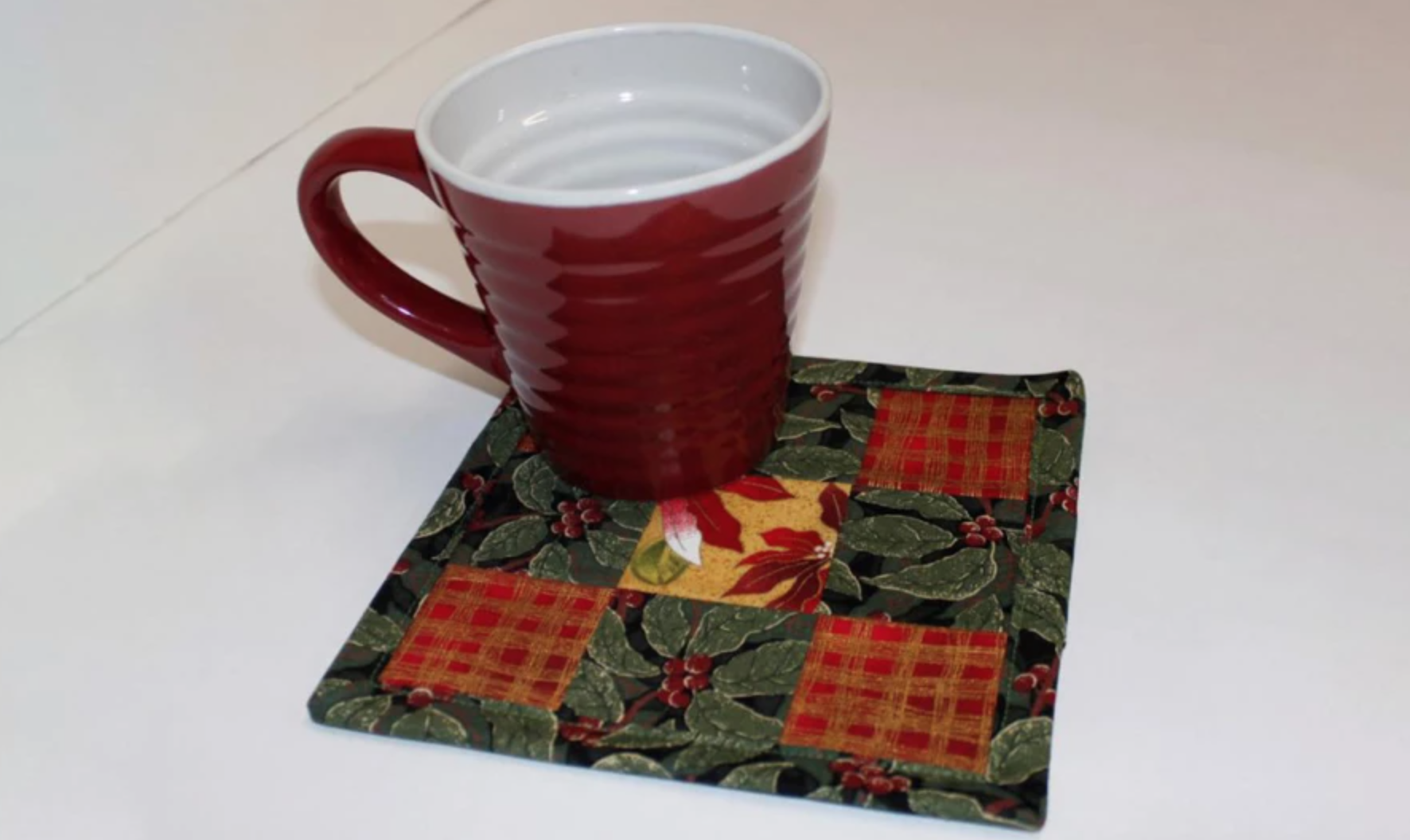 Sometimes the basics are the most beautiful. Sewing a simple nine-patch block is both beginner-friendly and a fast, fun project for more experienced stitchers.
GET THE PATTERN
13. Tea for Two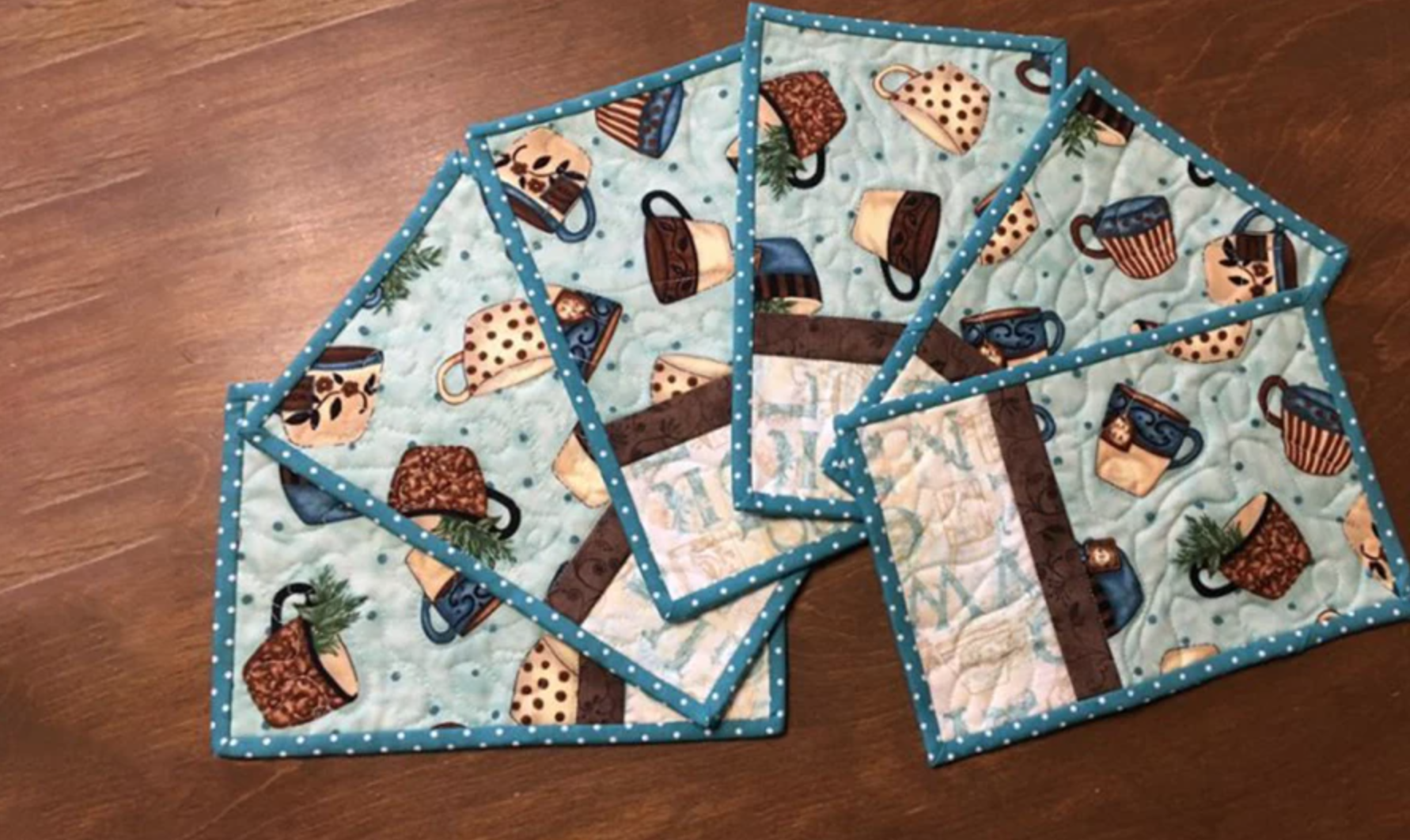 Mug rugs are a must-have for tea time, especially when they're as adorable as these. Stitch 'em up using scraps or grab a favorite patterned fabric.
GET THE PATTERN