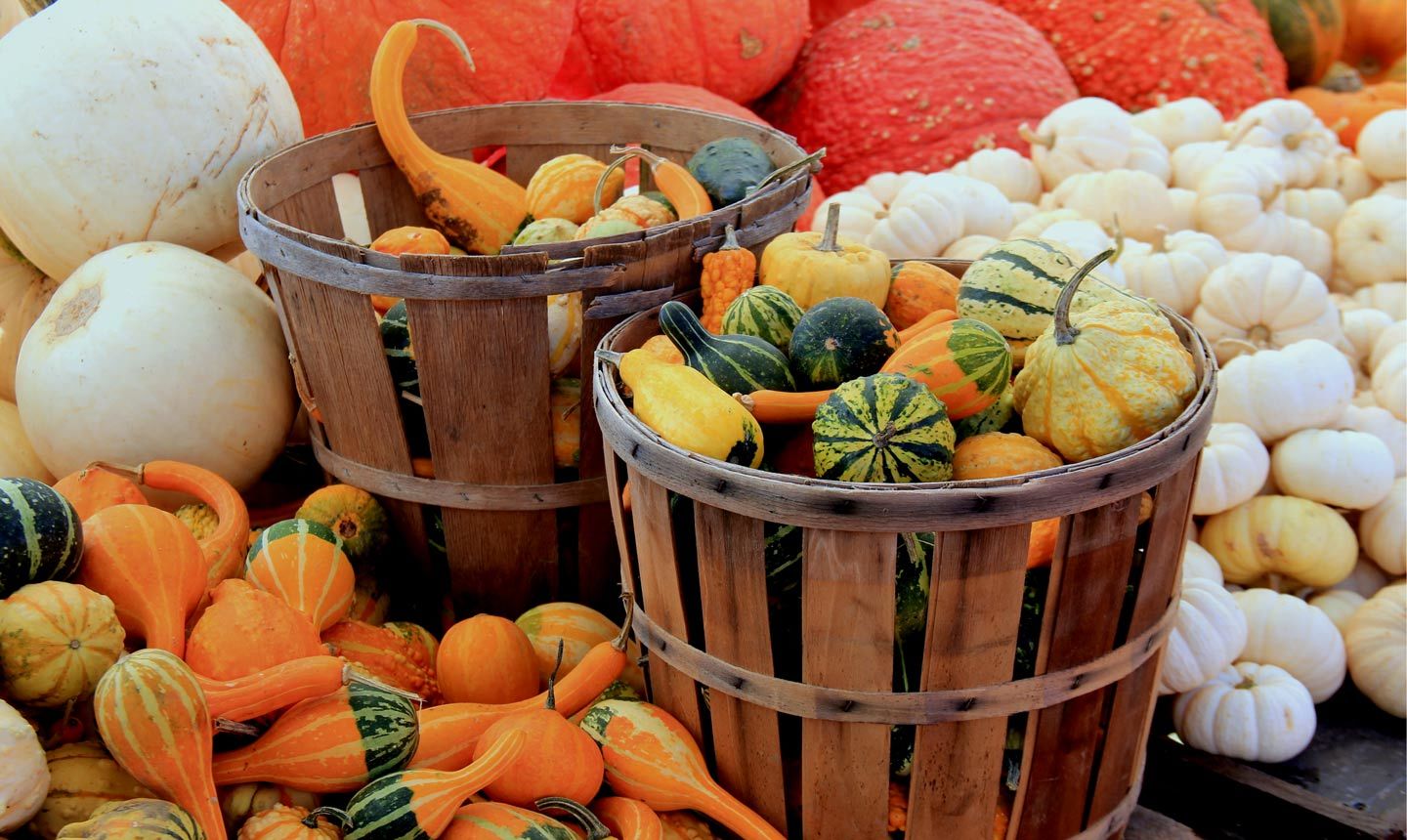 When I first moved to Madison, Wisconsin, one of the biggest thrills was living within eyeshot of the largest producers-only farmer's market in the U.S. The Dane County Farmer's Market is a foodie wonderland, with stalls upon stalls of locally raised goodies encircling the Capitol Square. My now-husband and I would often roll out of bed, zip up coats over our flannel pajamas, and walk still-sleepy to the market to pick up the ingredients for our Saturday night meal.
Although I no longer live downtown, we still make the voyage from the suburbs several times during the season to soak up the beauty of the market — and fall is by far our favorite time. Legions of pumpkins stand ready to be taken home and turned into pies or used as décor. The smell of apple cider doughnuts wafts in the air. Wagons are filled to the brim with potted mums. And you can't leave without eating some spicy cheese bread, warm from the oven.
As a veteran of these fall markets, I've come to realize that shopping the market in autumn is very different than shopping it in the summer. Here's how to make those best-ever Saturdays really count!
1. Scout Ahead Online
Before attending your local market, be sure to peek at the website or sign up for updates to find which produce will be at its absolute best (and plan your menu accordingly!)
2. Gather Recipes Beforehand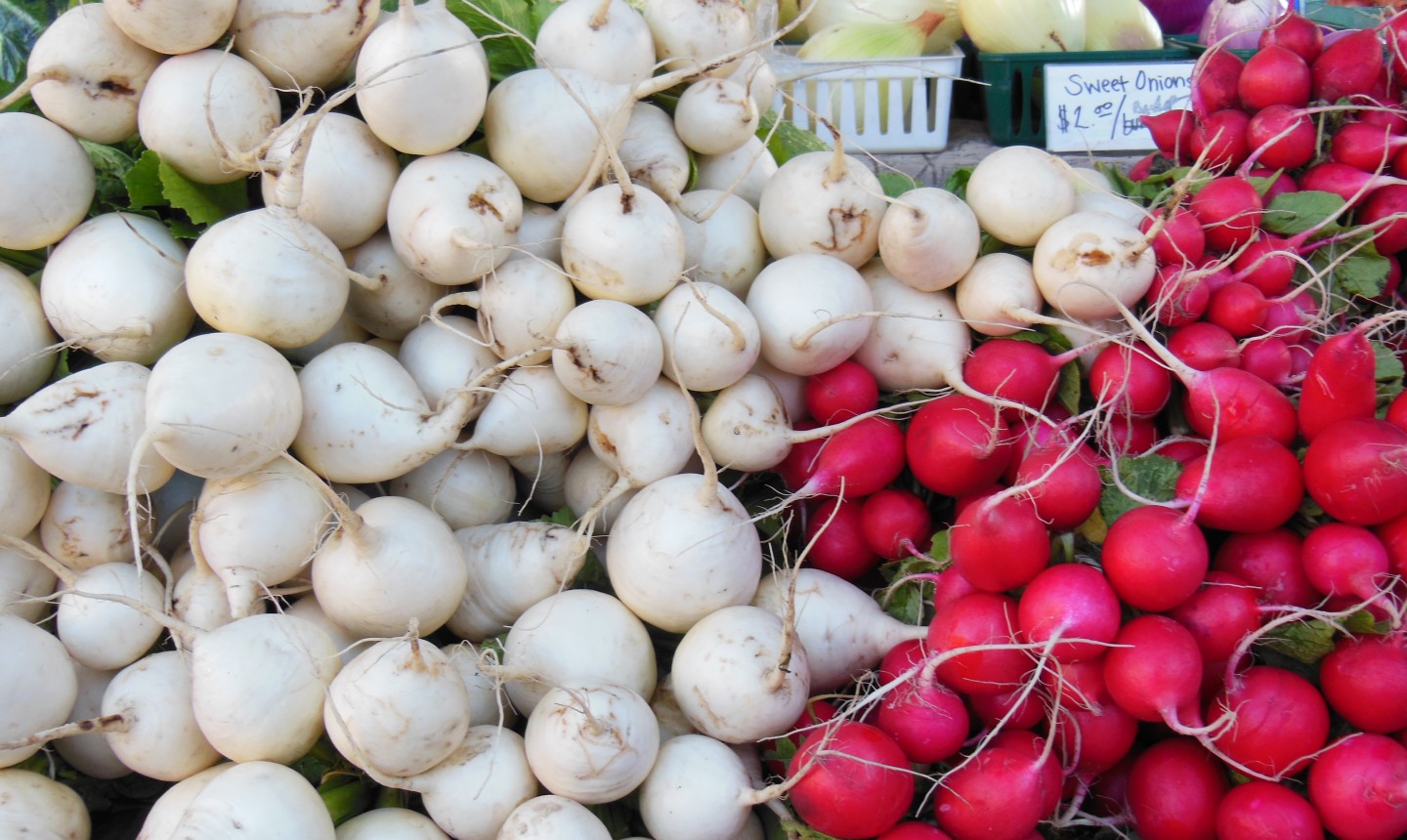 If you're anything like me, you have a Pinterest board filled with fall recipes you're dying to try. I mean, who doesn't want to make pumpkin bread pudding in an Instant Pot?
Ahead of the farmer's market, decide which fall recipes are at the top of your list so you can hunt down exactly what you need in the market stalls. Of course you're shopping produce, but don't forget items like local honey or locally made condiments that can make your recipes taste that much better.
3. Layer, Layer, Layer
We all know that fall is unpredictable. You'll be doing a lot of walking at an outdoor market, so be sure to wear warm layers and boots if the grounds are muddy.
4. Ask Vendors for Recos
The farmers at these markets are the experts, and many of them love talking about their produce. Do don't be afraid to ask questions. Is this pumpkin best for soups? Does it taste better in a pie? Or maybe it's simply for decorative use.
5. Try a New Fall-Friendly Fruit or Veggie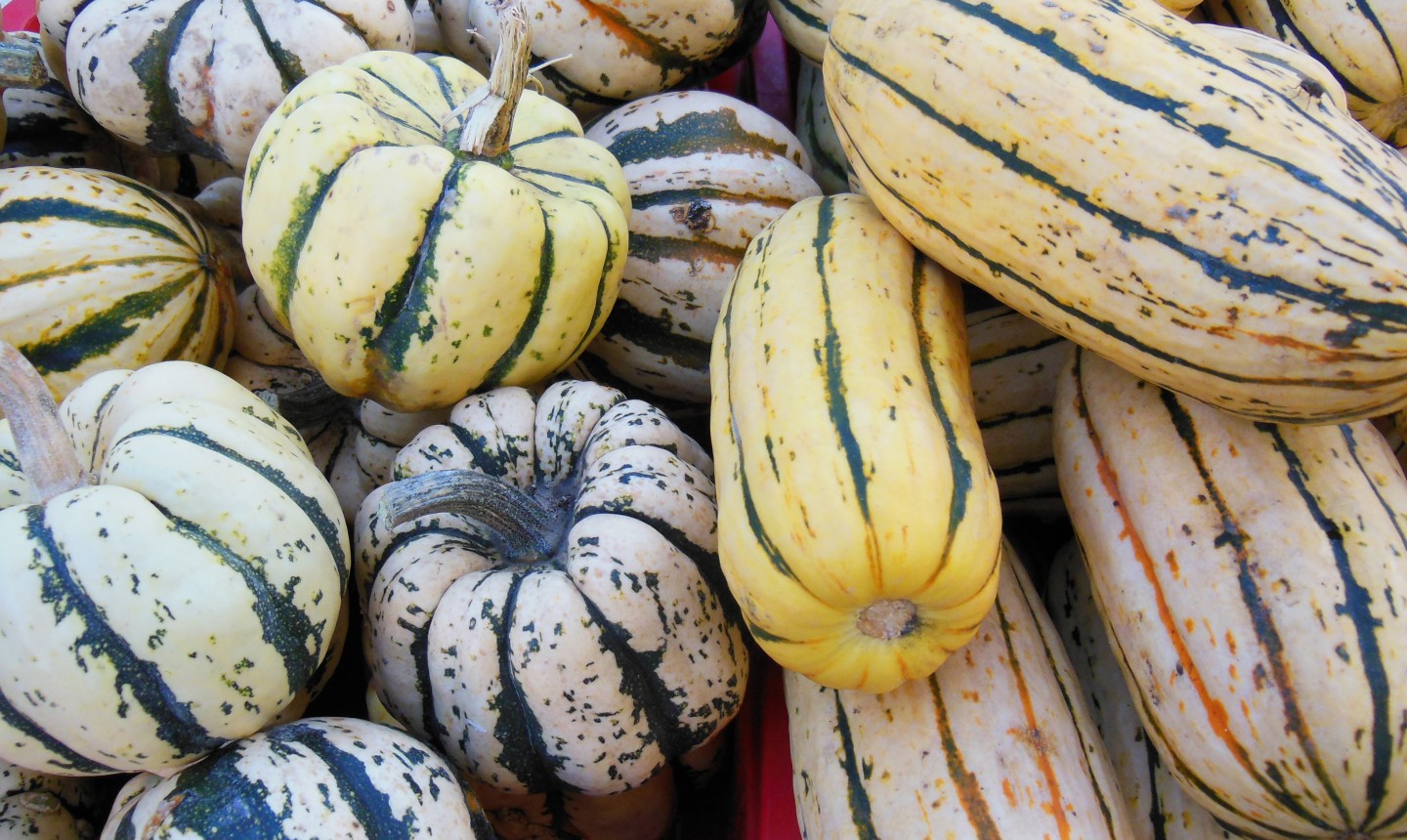 A farmer's market is an awesome opportunity to try something new yourself — or to introduce a new taste to your kiddos. Since it was likely picked within the last day or two, it's sure to taste its best. Maybe you've never had a spaghetti squash, or there's an apple variety you'd love to try.
6. Think Beyond Food
There's a lot more than produce at a farmer's market, and fall is when you're most likely to find a big selection of non-food items. Think dried flowers, potted plants, fall-scented soaps, and hand-knit pieces. (Who's feeling cozy???)
7. Get Ideas for Your Fall Décor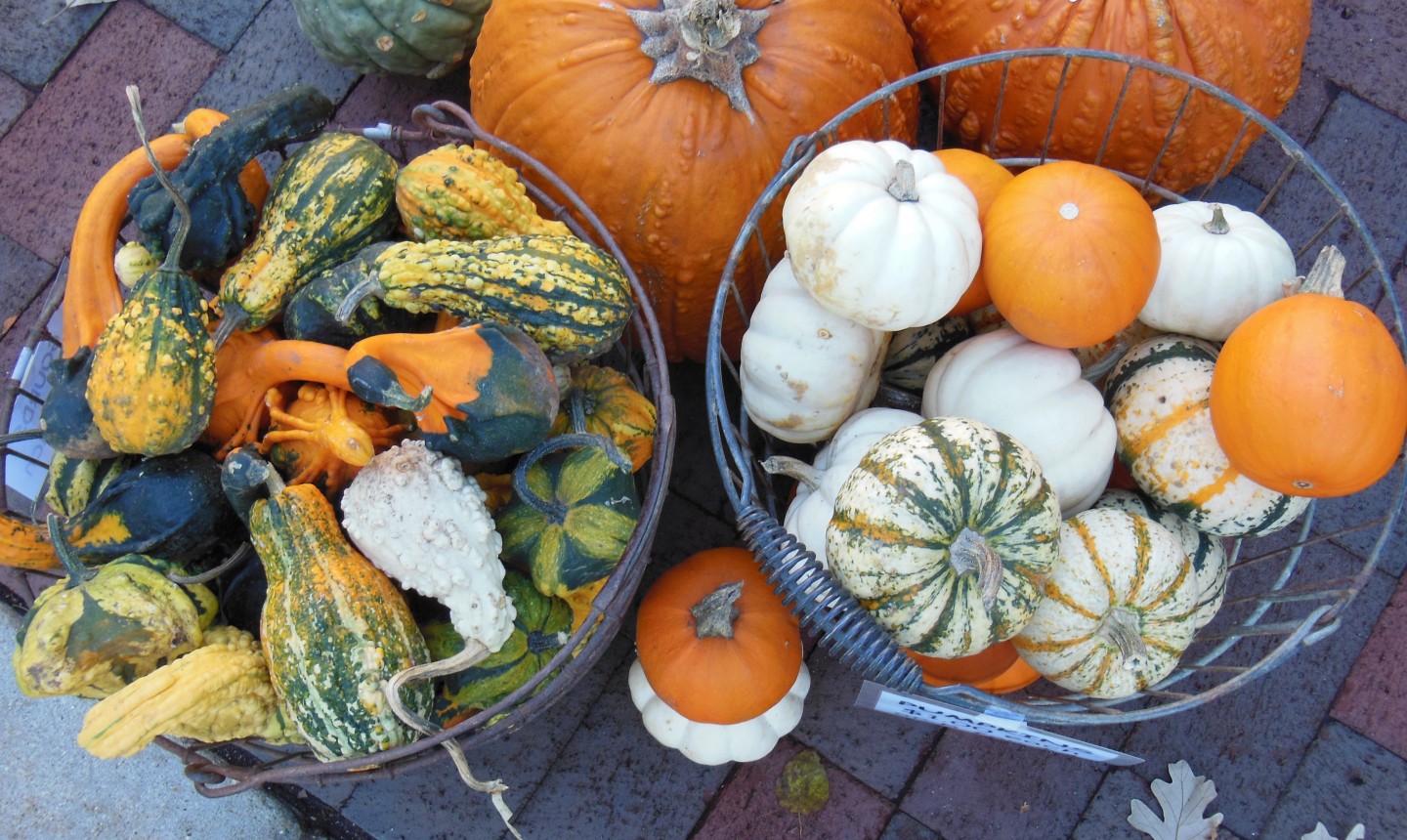 In fall, farmer's market booths are pretty much at their most beautiful. Many are loaded up with buckets of autumnal bouquets, piles of pumpkins, and artfully arranged succulents. Make sure to take that inspo home! See how the vendors treat their booths, purchase some goodies, and recreate the look on your front porch.
8. Have an "Ugly Pumpkin" Scavenger Hunt
When I visit a fall farmer's market, I always make it a goal to find the "ugliest" pumpkin there, and I mean that affectionately. Ugly pumpkins have more character! Get your family in on the action and see who can spot the ugliest gourd at the market — then give it loving home.