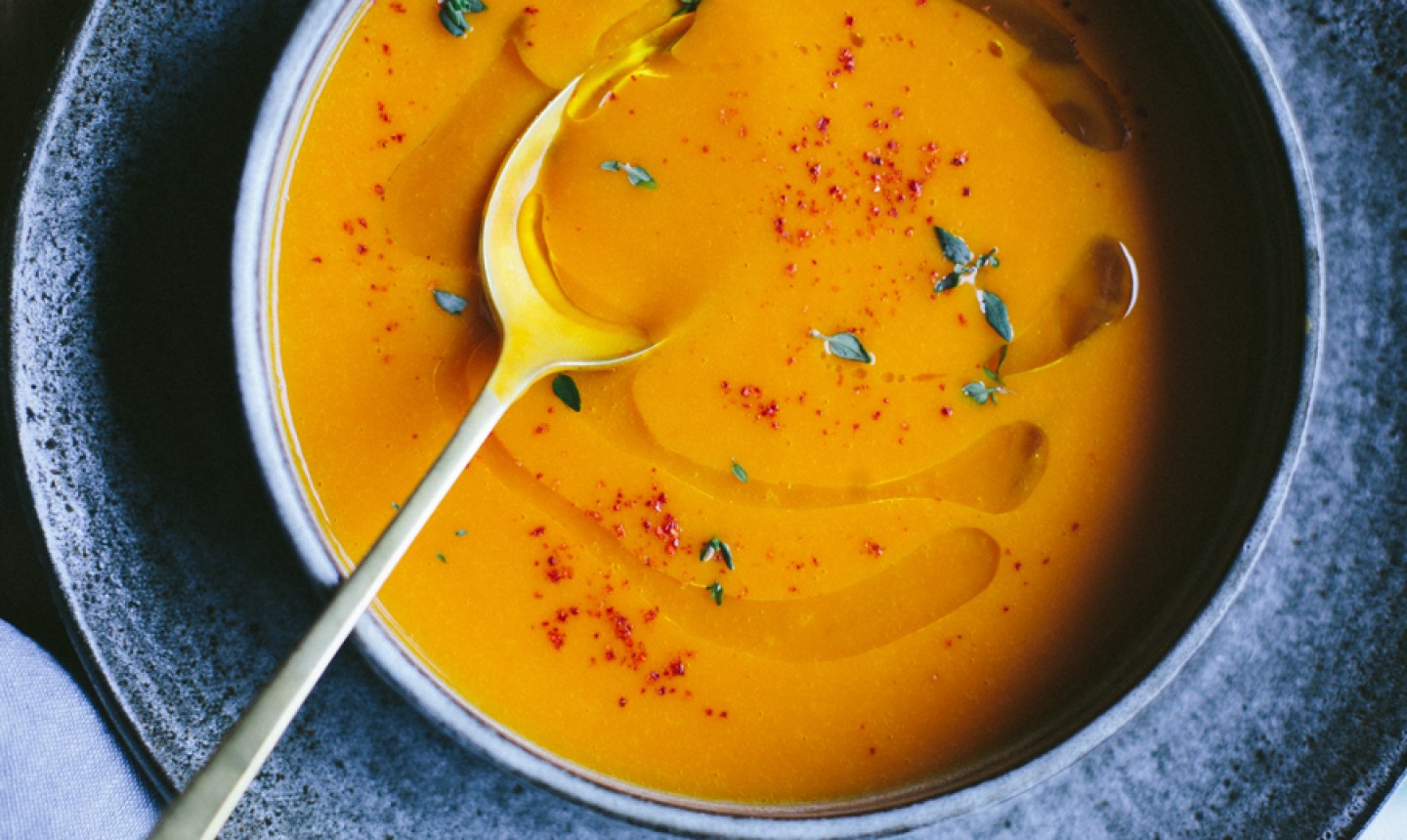 It's officially soup season, so celebrate with all the seasonal flavors. You can use any winter squash you'd like for this recipe, but butternut squash and pumpkin are high on our list of favorites.
French Squash and Bread Soup
Yield: serves 4
Adapted from Richard Olney's Simple French Food
Ingredients
3 pounds winter squash
5 garlic cloves, peeled
3½ cups water
1½ teaspoons kosher salt
2 thyme sprigs, reserve a few leaves for garnish
2 ounces stale bread
Olive oil, for garnish
Pinch of crushed red pepper
Instructions
1. With a sharp knife, pierce the squash a few times and microwave for 4 minutes.
Pro Tip: Microwaving the gourd softens the flesh just enough to make peeling and cutting much easier.
2. Let the squash cool, then cut in half and scoop out the seeds. Peel and cut into rough cubes.
3. Add the squash, garlic, water, salt and thyme sprigs to a large pot. Cover and bring to a boil. Reduce the heat and simmer until the squash easily falls apart when pressed, about 25 to 30 minutes.
4. Add the bread to the pot and let everything simmer for about 2 minutes.
Good to Know: The bread adds heft and a bit of bulk without adding cream or other thickeners. It's similar to adding flour to chowder.
5. Transfer the mixture to a blender and process until completely smooth.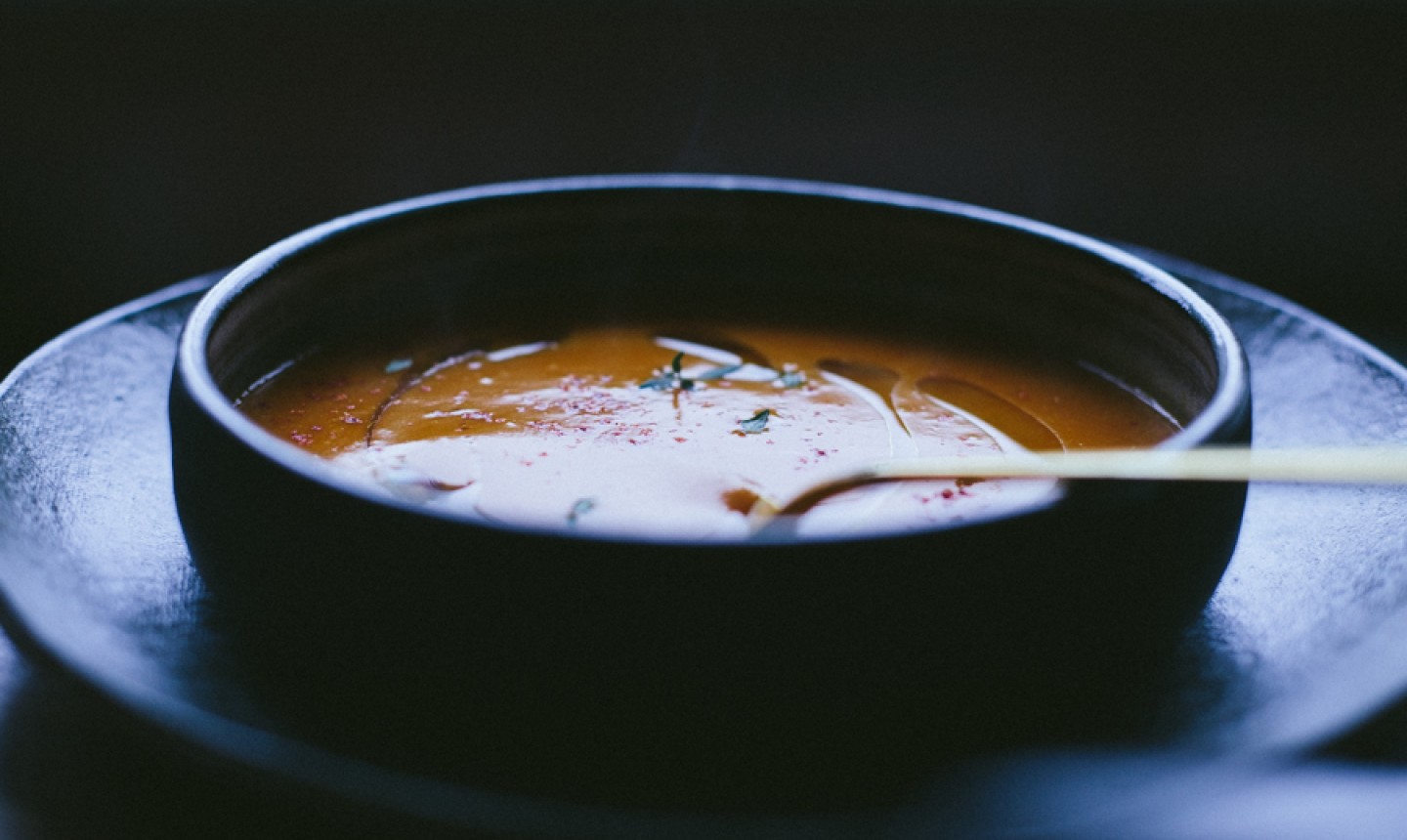 Adjust the seasonings to your liking, garnish and serve warm!