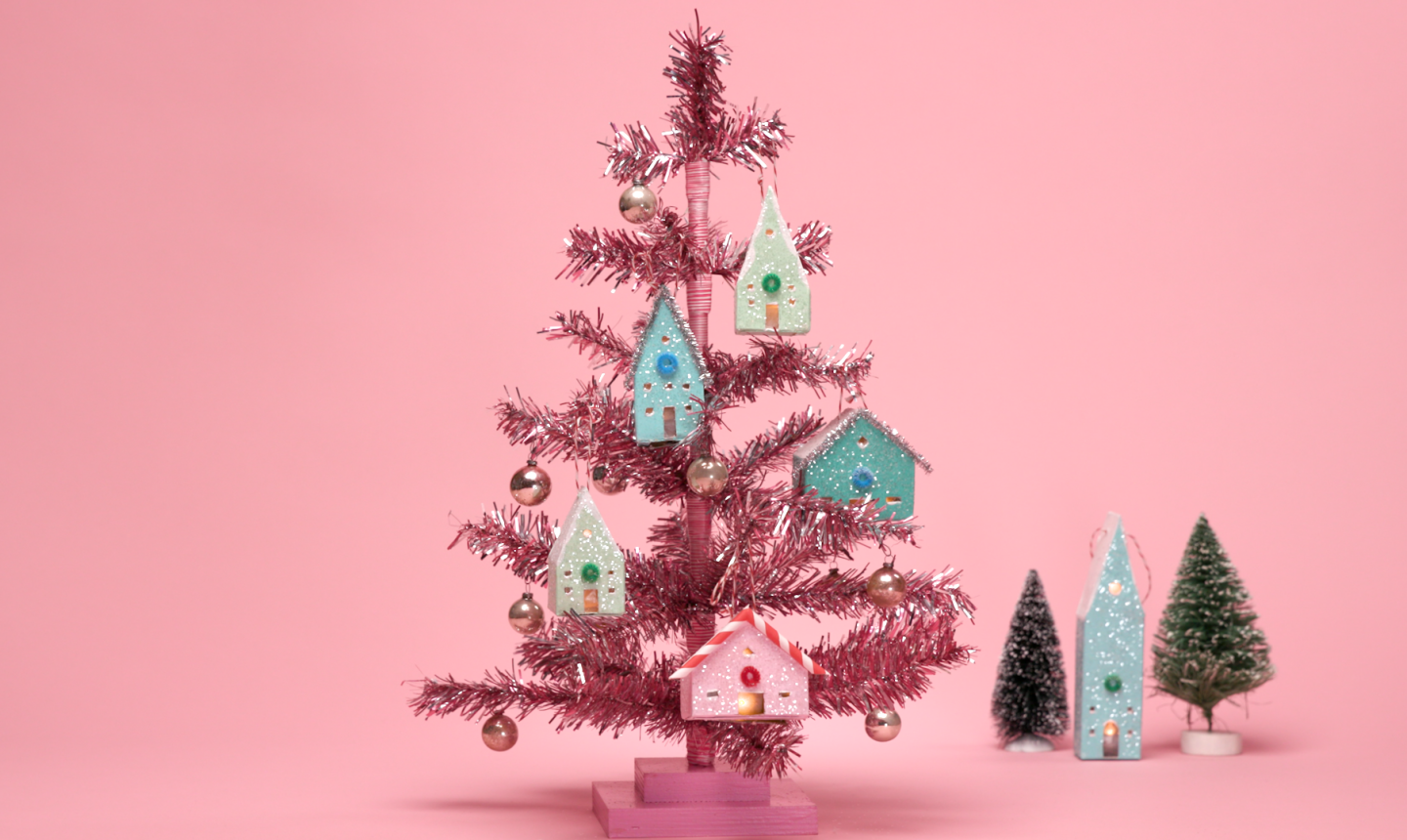 Christmas is the perfect time to show off your making skills, no matter what your craft. And while we love showing off scrappy, made-by-hand ornaments, the rest of the tree is also prime for DIY. Here are just a few creative ideas that'll have each branch looking extra jolly.
1. No-Knit Garland (and Ornaments!)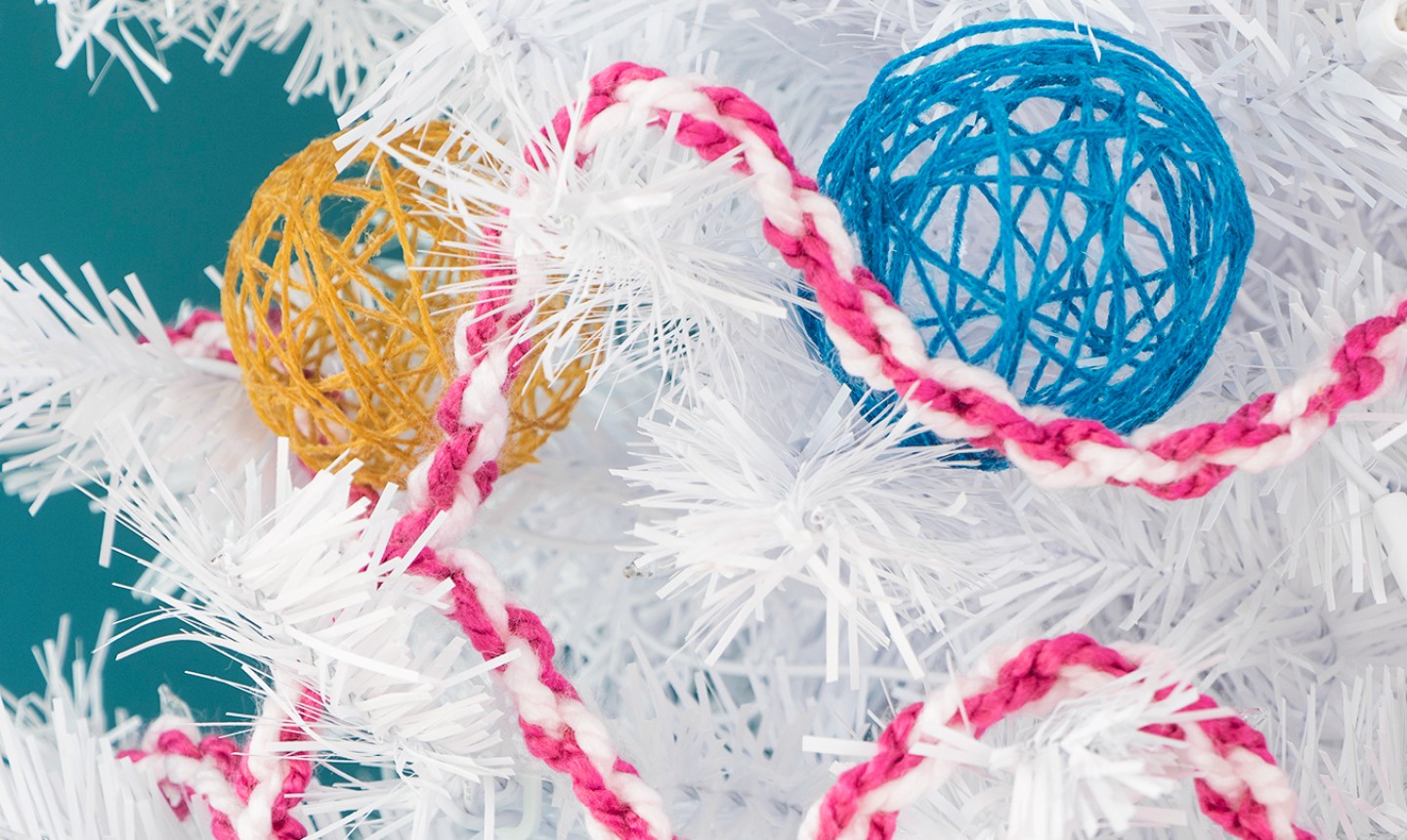 Yarn-thusiasts, it's time to deck the tree in your favorite fiber. Twist chunky yarn together to make garland, then grab thin yarn, glue and a balloon to create matching sphere ornaments.
MAKE IT
2. Fair Isle Knit Ornaments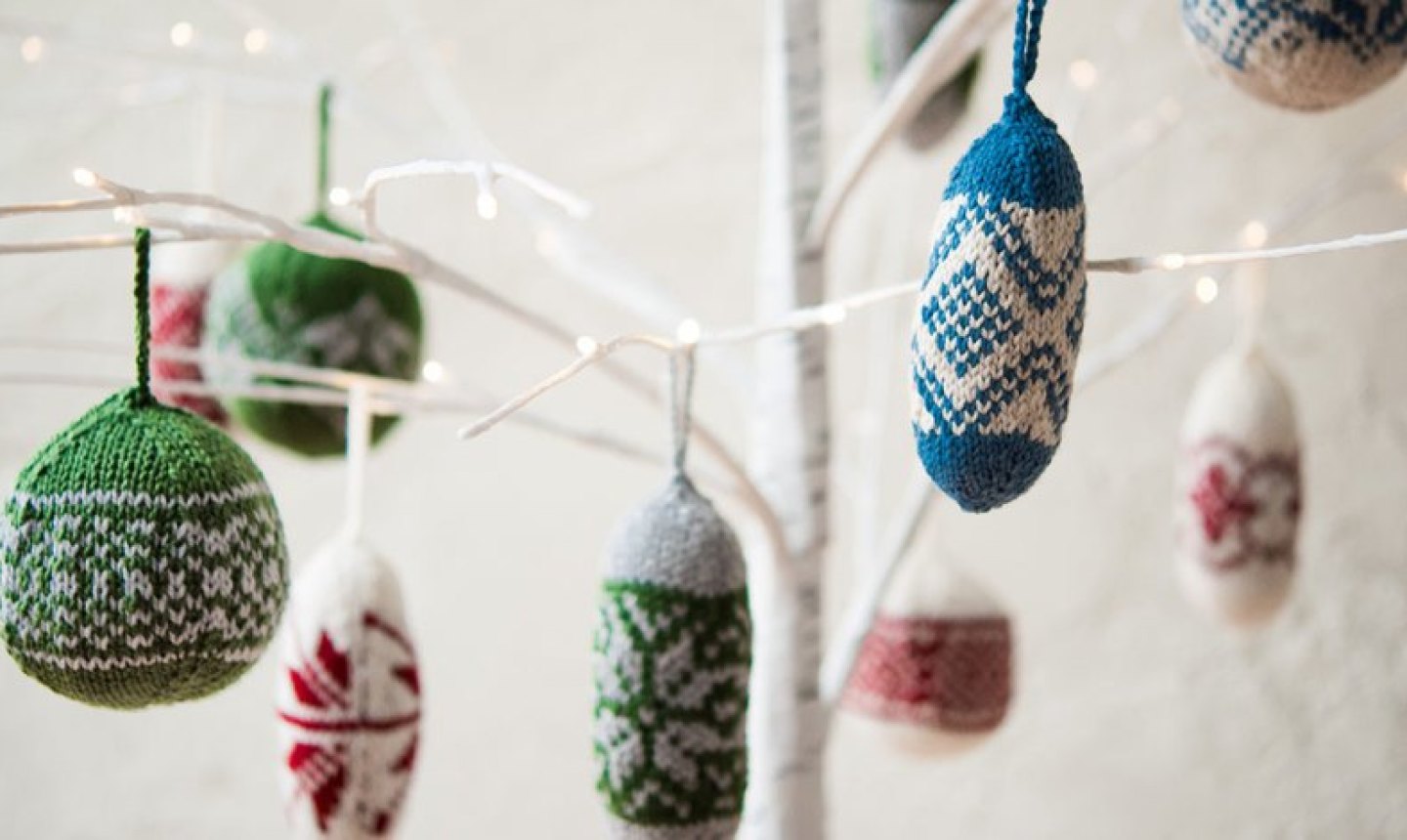 On top of being beautiful, this project is a great intro to fair isle knitting. Intermediate knitters will be able to knock these out fast — just follow our patterns for step-by-step guidance.

MAKE IT
3. Upcycled T-Shirt Garland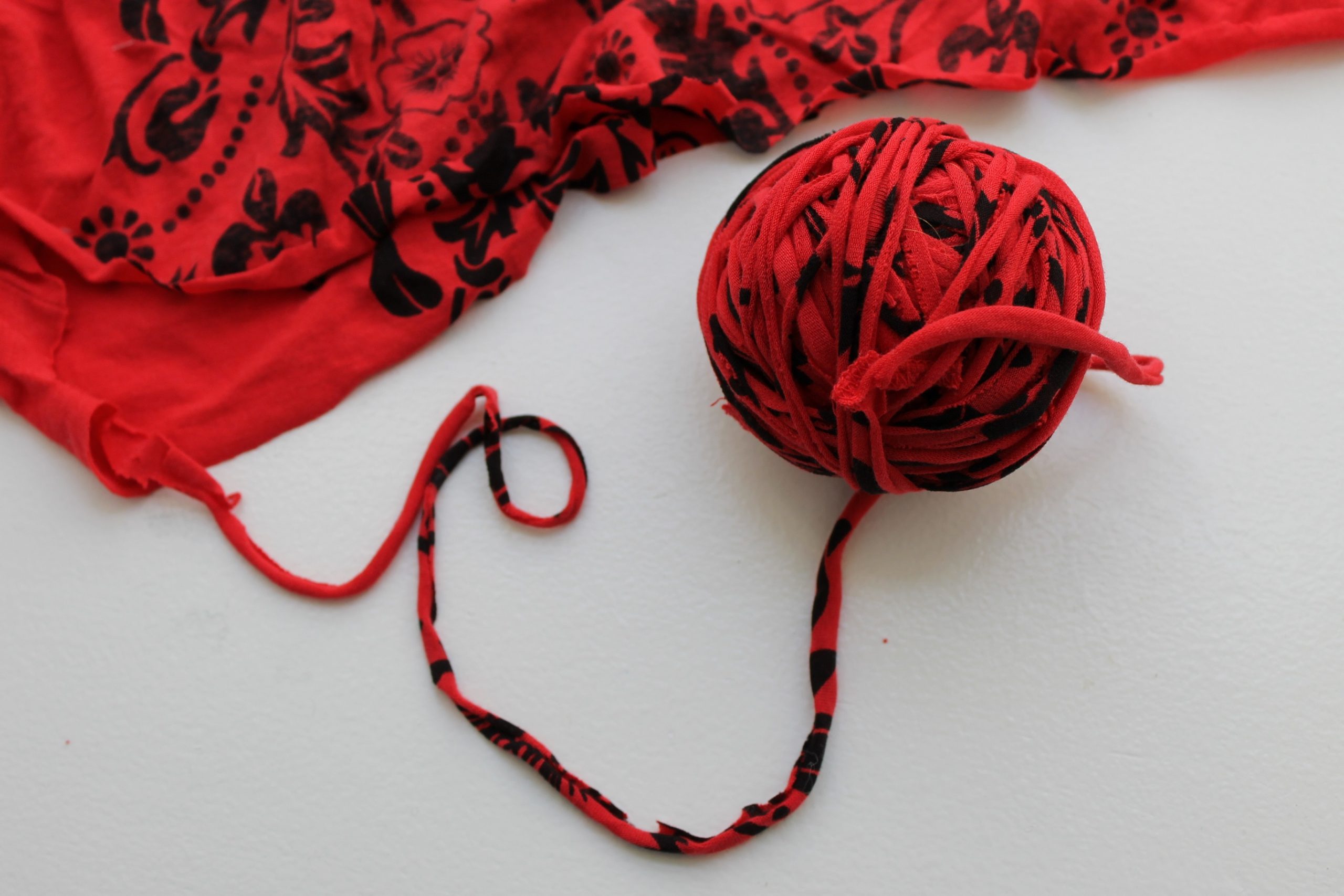 If your closet is filled with shirts of Christmases past, find a festive way to flaunt them by turning each one into decor. Green, white and red shirts are particularly great, as they can be cut into strips and then tied or twisted together to create a scrappy tree garland.
MAKE IT
4. DIY Mistletoe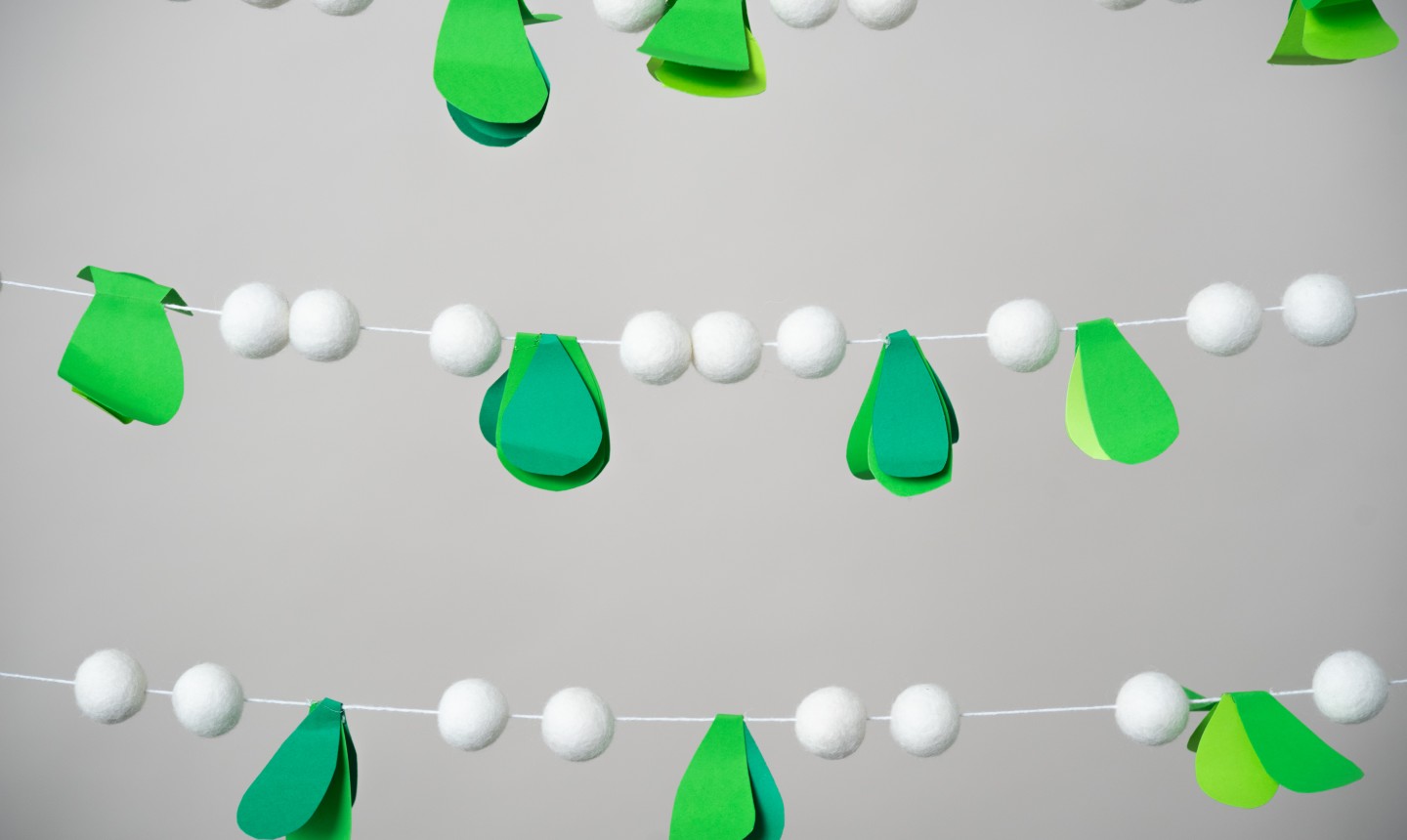 Though it's technically a photo backdrop, you can follow these same instructions to make a simple mistletoe garland for your tree. You only need a handful of supplies, and the rules are so loosey-goosey that it's totally stress-free.
MAKE IT
5. Stitched Snow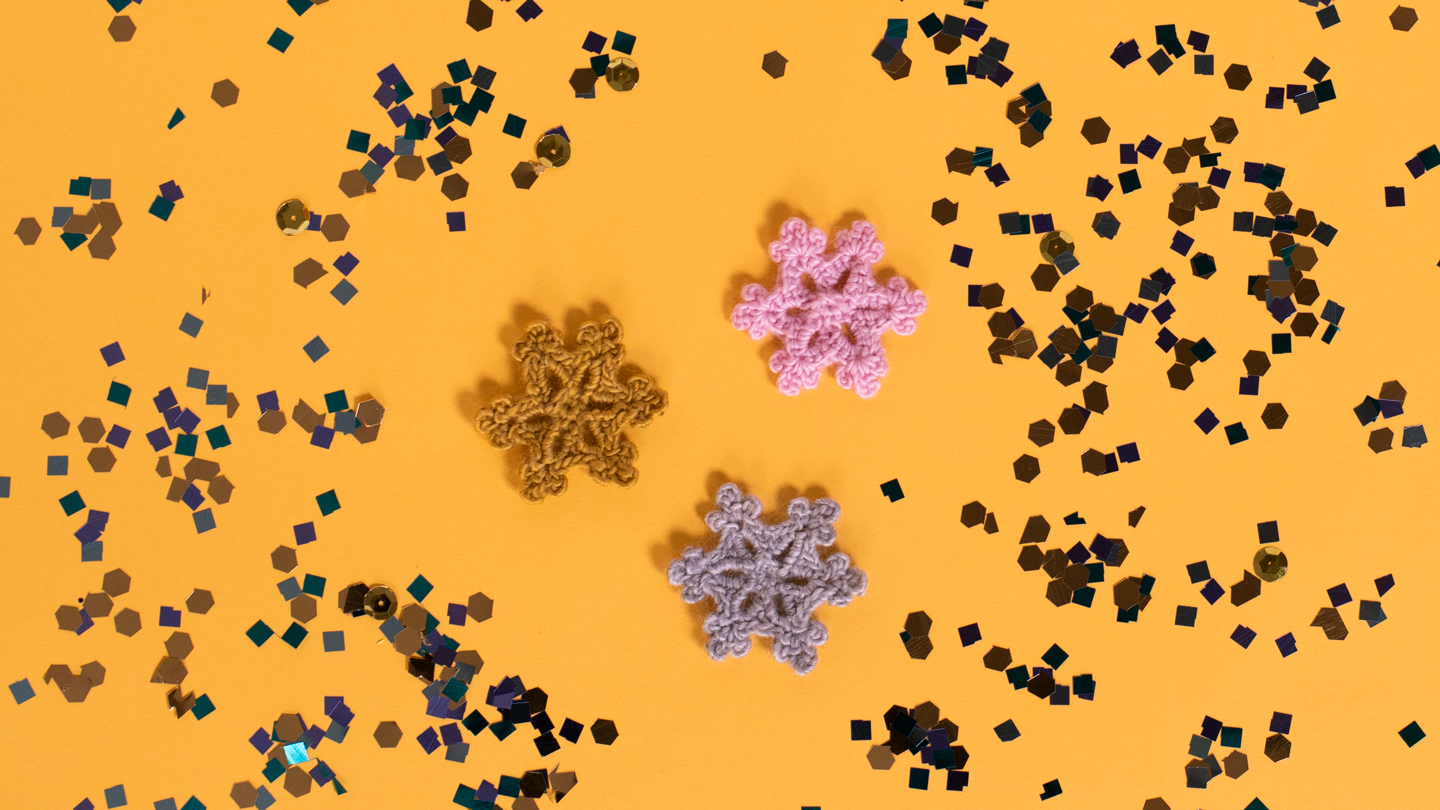 These crochet snowflakes are so cute and unbelievably versatile; you can use any hook and yarn combo you prefer! Once you're done, attach some thin yarn or embroidery floss to hang and bask in the glow of the DIY holiday spirit.
MAKE IT
6. Wrapping Paper Garland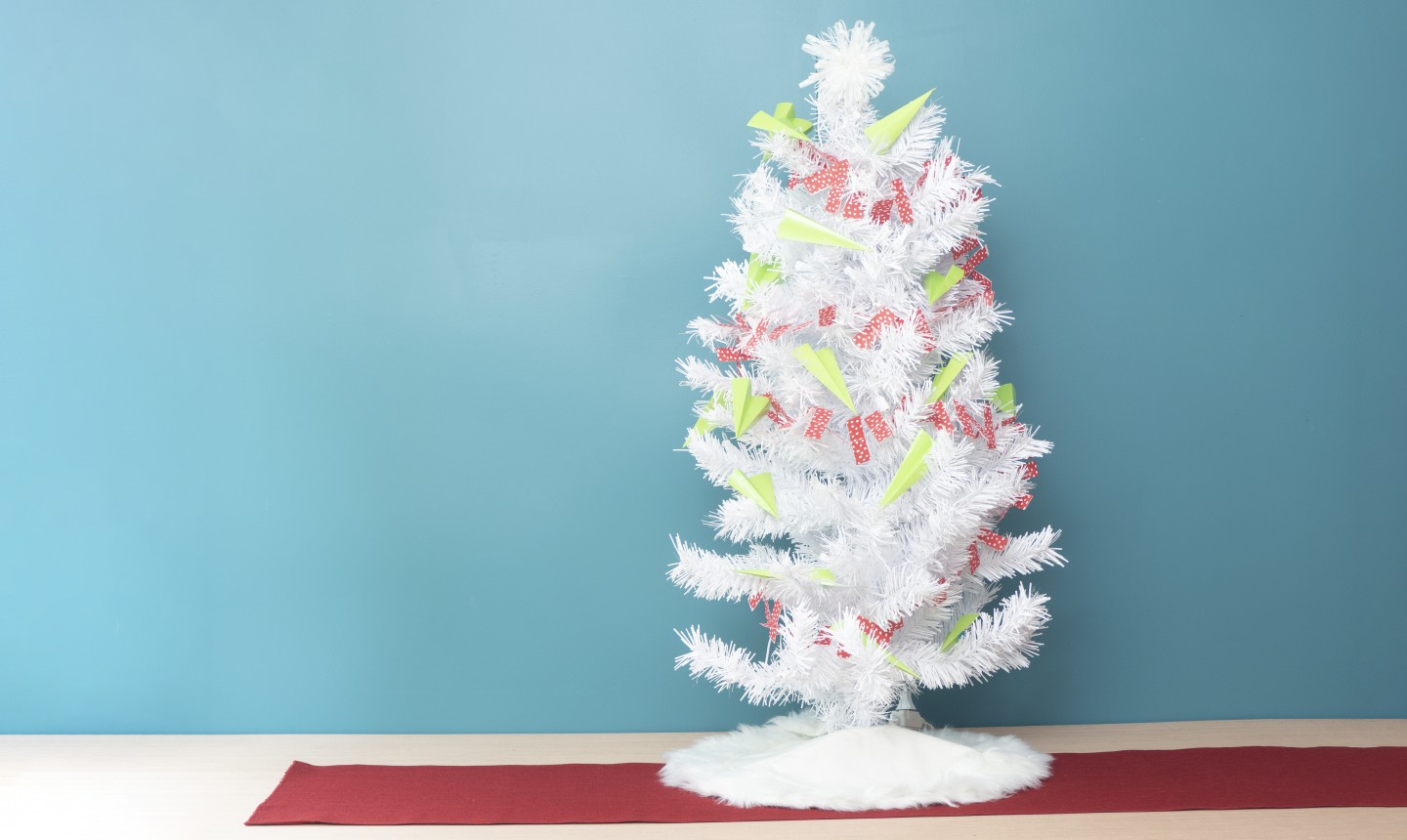 Got wrapping paper scraps? Don't toss 'em! Those little pieces can be sewn together to make the most festive garland (not to mention it'll totally complement the gifts under your tree).
MAKE IT
7. The Cutest Felt Owls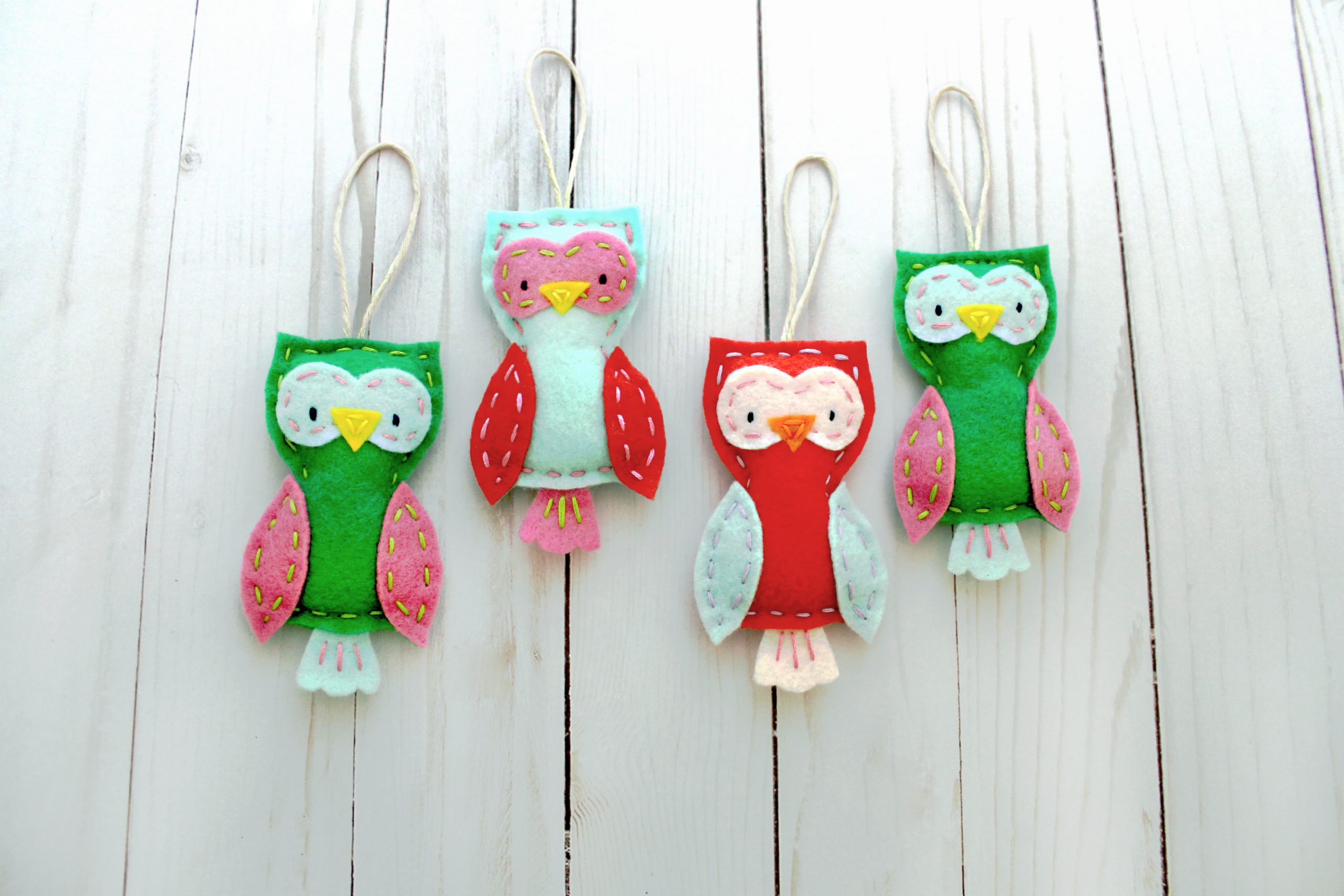 Okay, whooo wouldn't love these owls? They come together quickly with a few colors of felt and stuffing, and with our downloadable template, you don't have to draw the pieces yourself. Easy peasy!
MAKE IT
8. Upcycled Toothpaste Ornaments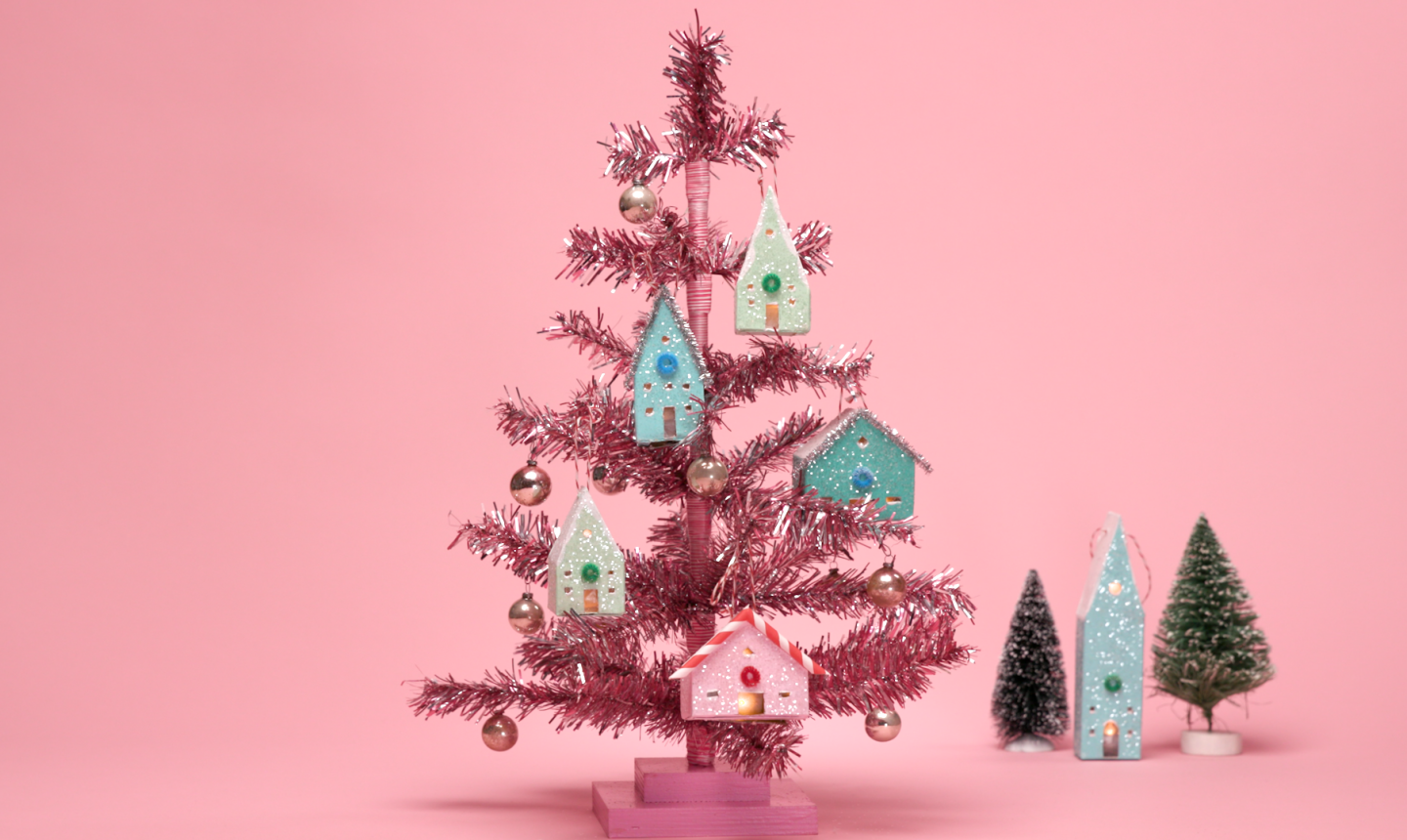 While it may seem strange to make Christmas ornaments from old toothpaste boxes, hear us out: after some cutting, painting and a whole lot of Mod Podge and glitter, you'd never guess these decorations started out in your medicine cabinet. They even light up!
MAKE IT
9. A Pom-Pom Tree Skirt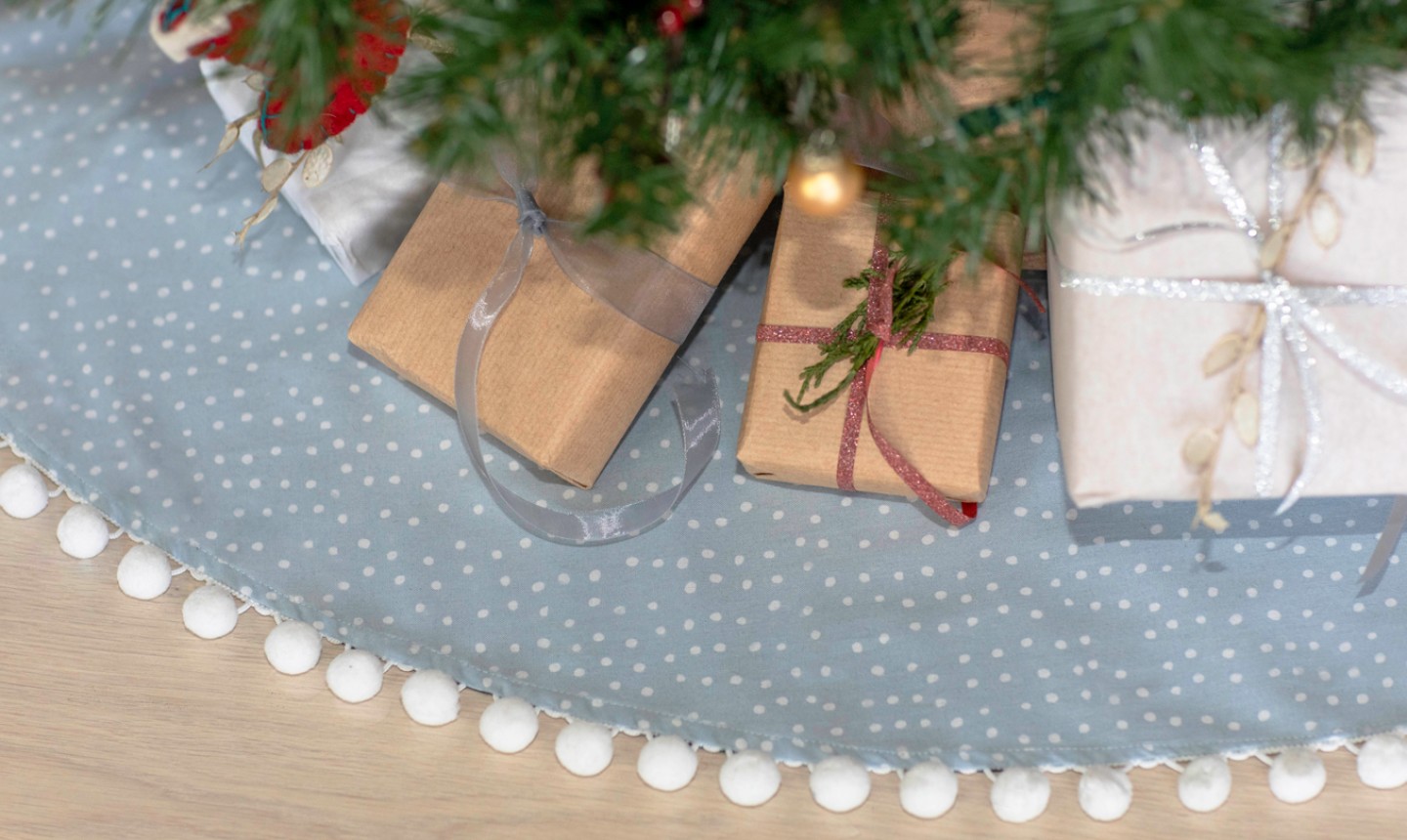 Add some fringe to your holiday decor with a little pom-pom trim on that DIY tree skirt. Sewing it from scratch is totally beginner-friendly, and — best part — you can do it in an afternoon.
MAKE IT
10. Quick-Stitch Crochet Ornaments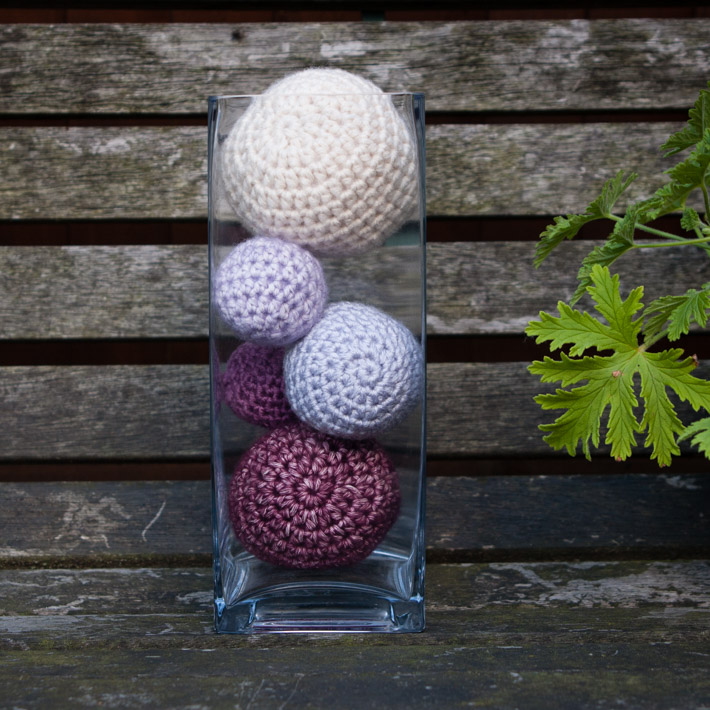 The secret to crocheting balls of any size: the half-double crochet stitch. Use it with our easy-to-follow formula and soon enough you'll have plenty to deck out the entire tree.
MAKE IT
11. Embroidery Ornaments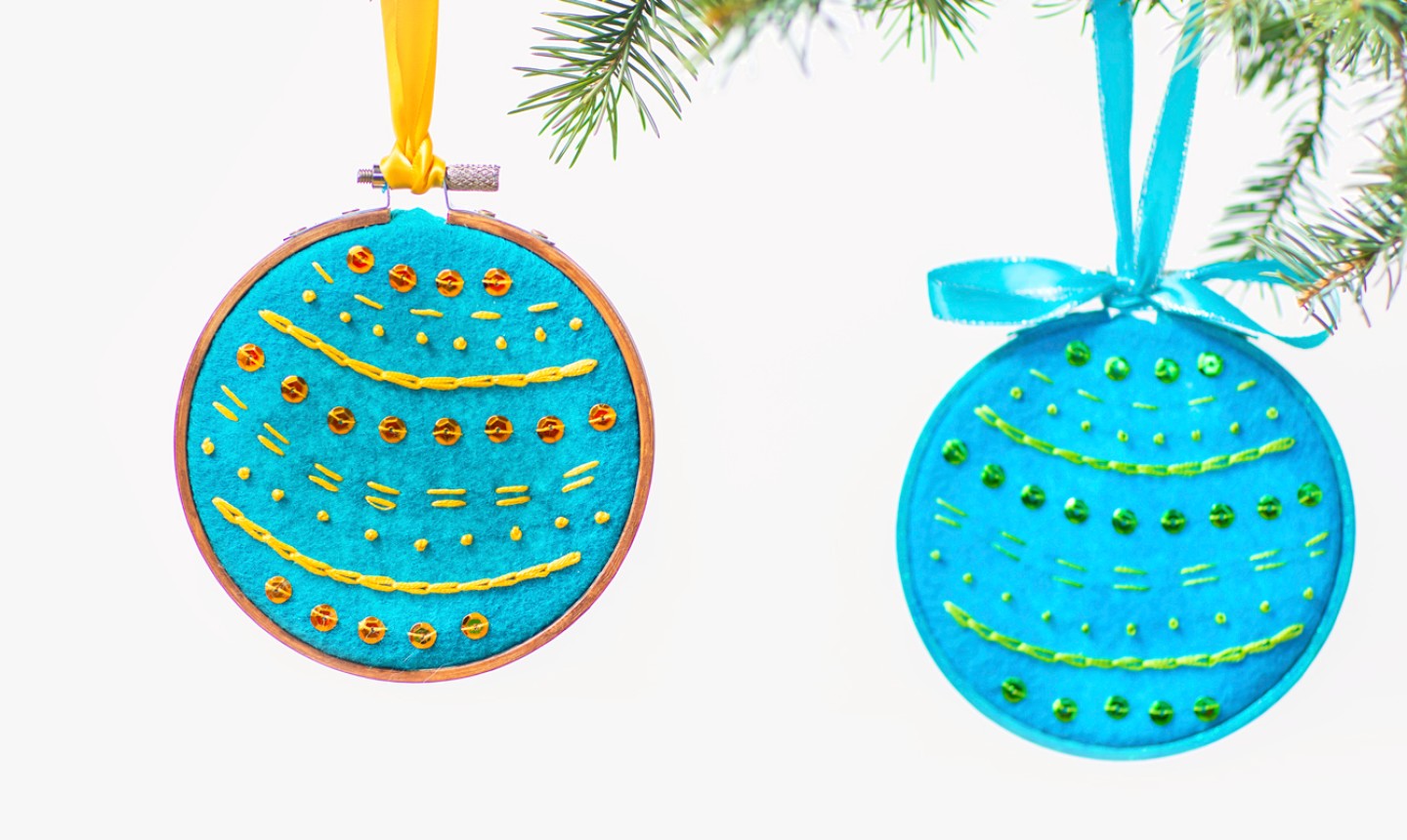 Add some extra sparkle and texture to your tree with pretty embroidered hoops! These are so beginner-friendly, you can make 'em even if you've never embroidered before. Plus, you'll get the know-how for embroidering 3D elements (like sequins).
MAKE IT