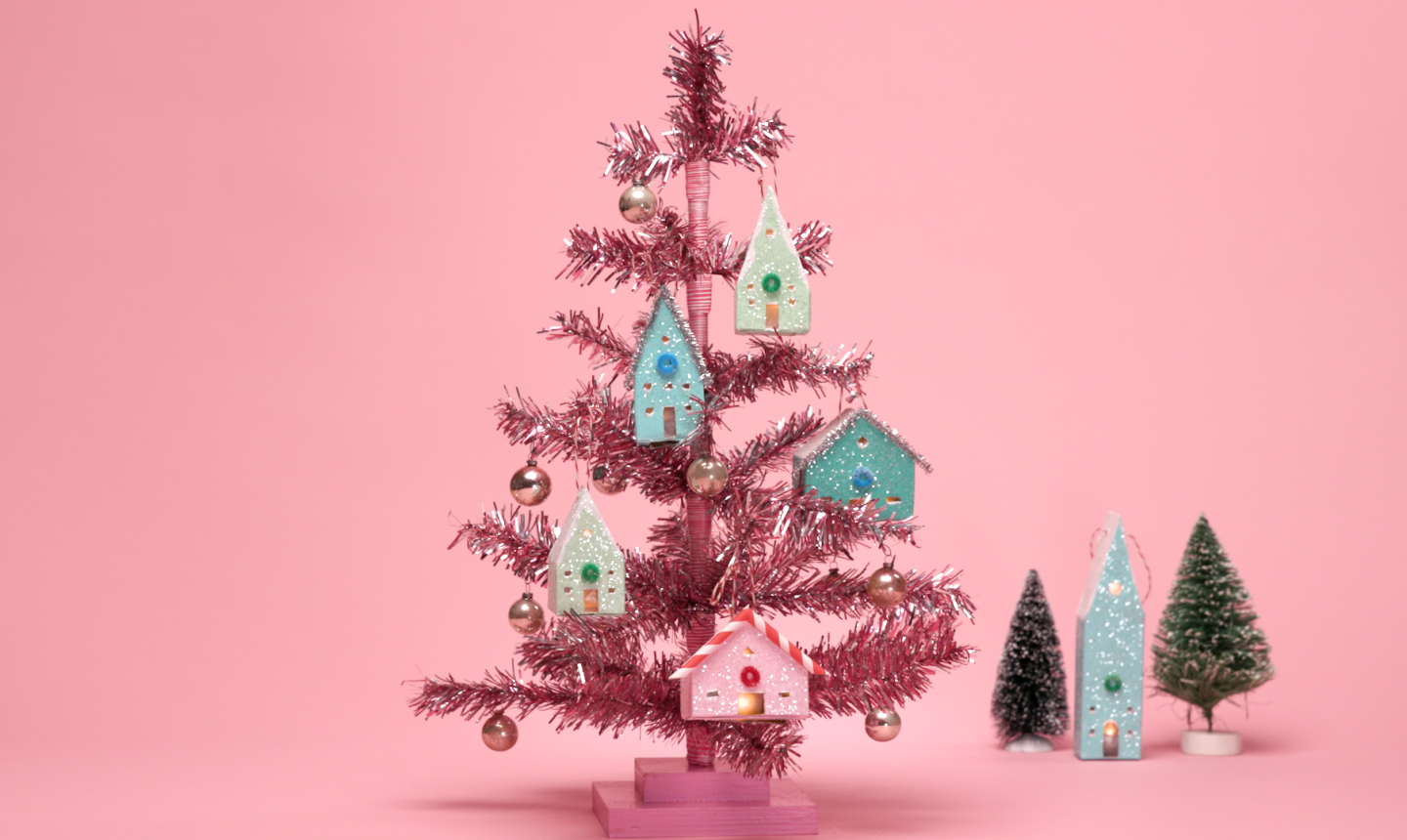 Talk about a breath of inspiration: these super-fun ornaments came from humble beginnings. That's right — they started as leftover toothpaste packaging! Here's how to to turn that ho-hum household good into sparkly decor that's worthy of a standout spot on your tree.
Light-Up House Ornaments
Level: Easy
What You Need
Toothpaste box
Scissors
X-ACTO knife
Green paint
White paint
Mod Podge
Hot glue gun
Wax paper
Glitter
Pipe cleaner
Mini balloon light
Instructions
1. Cut Down the Box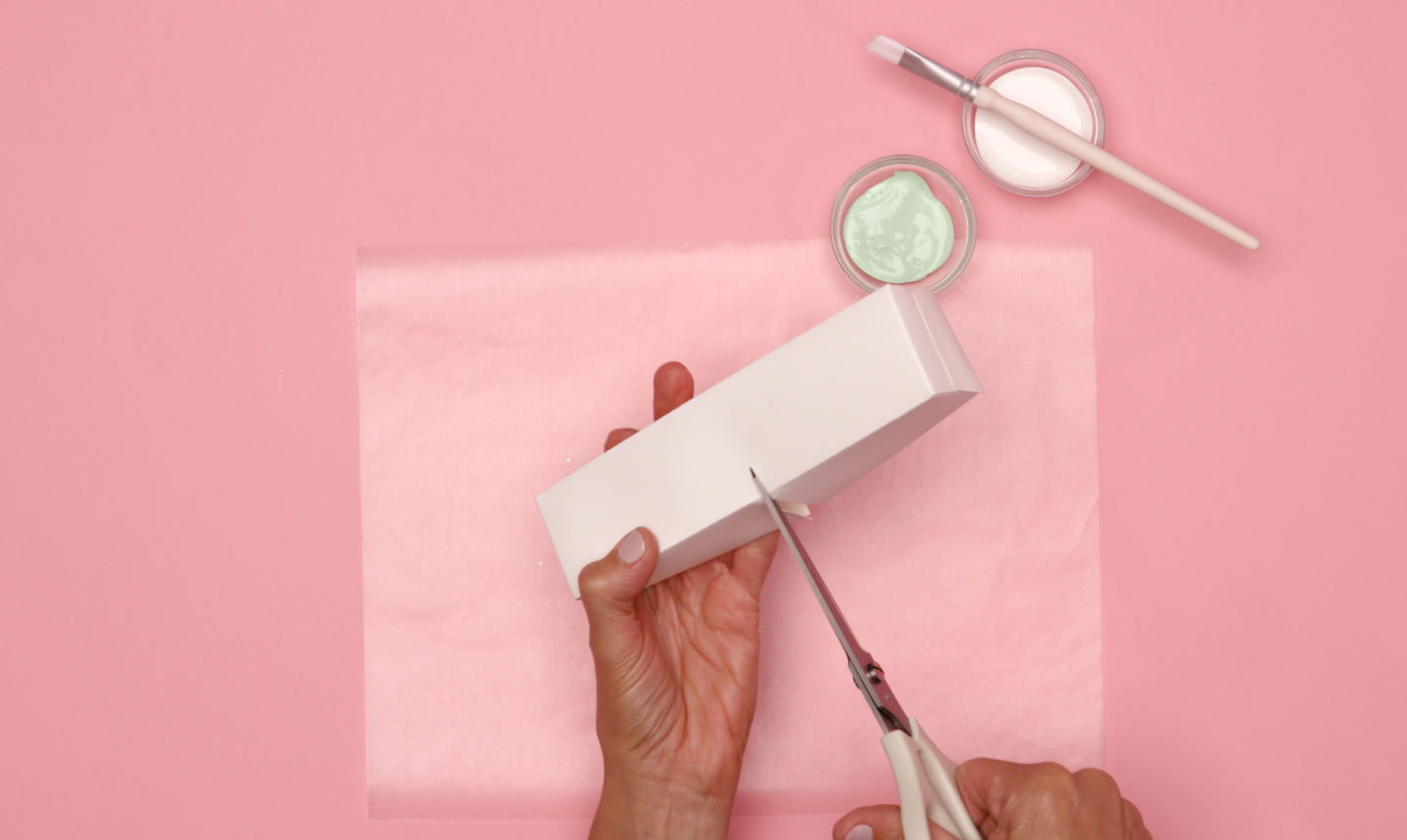 Use your scissors to cut the box in half horizontally.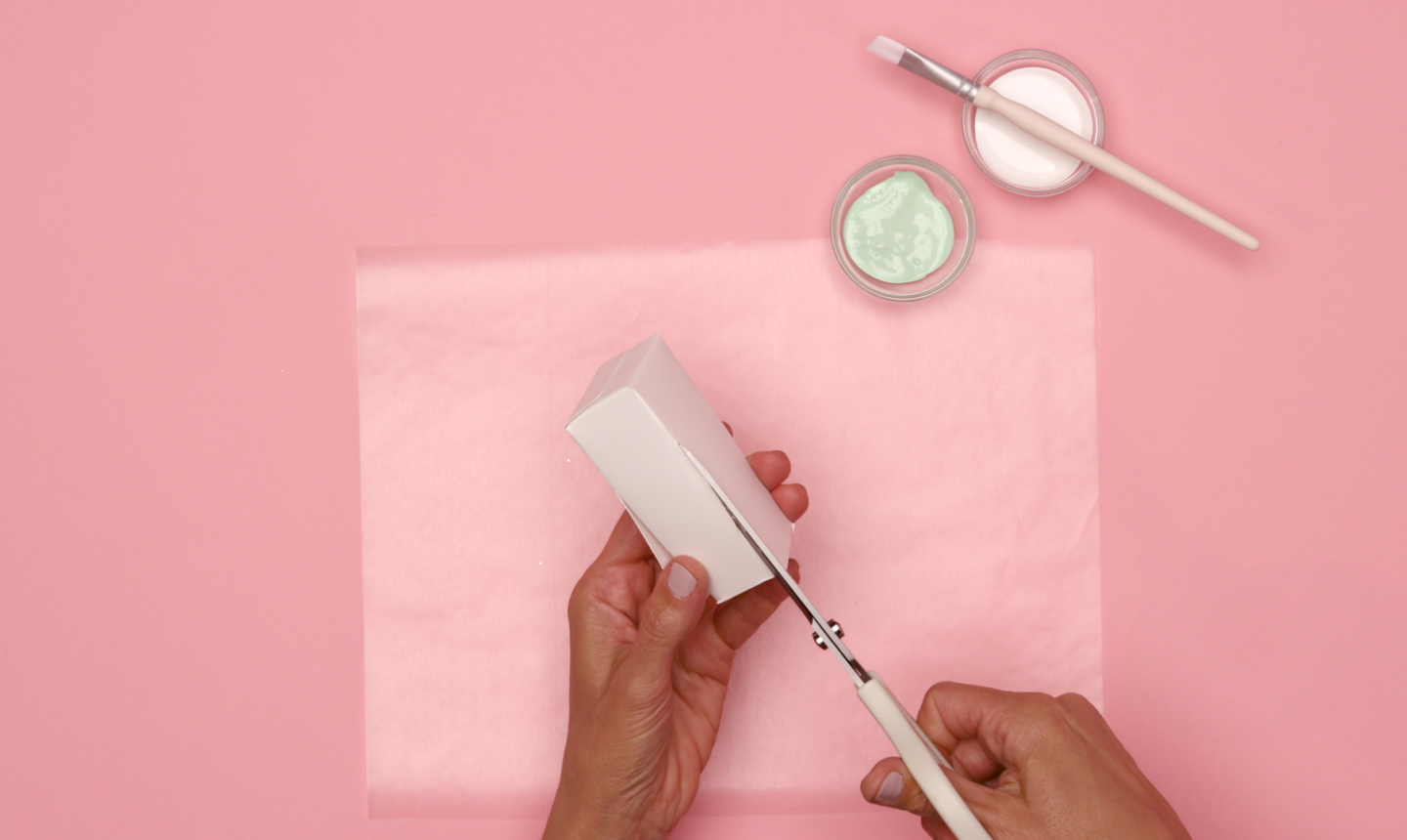 Cut each edge of the box about halfway up to make flaps.
2. Shape the House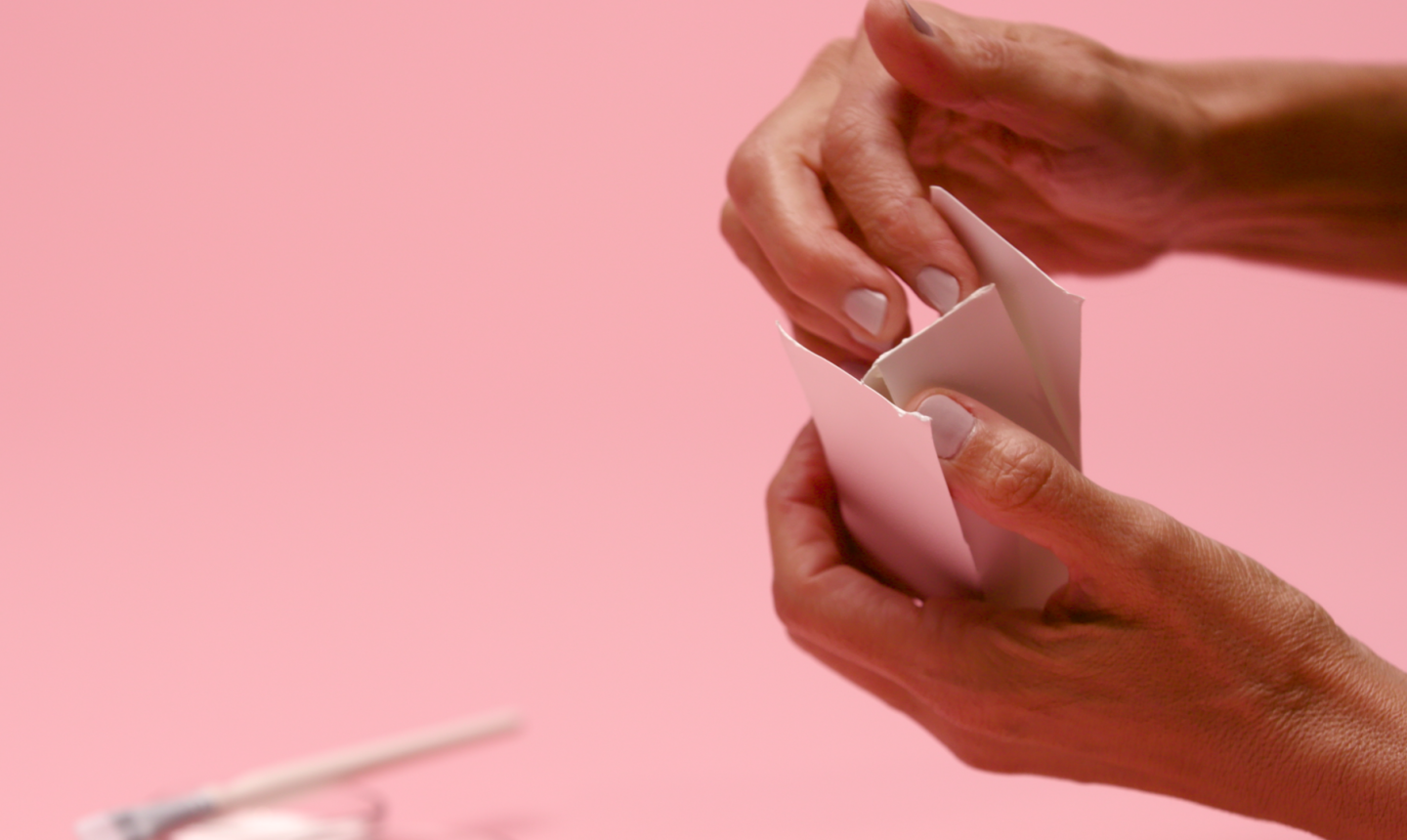 Bend two opposite flaps out so they're not in your way. Use your hot glue gun to glue the other flaps together as shown.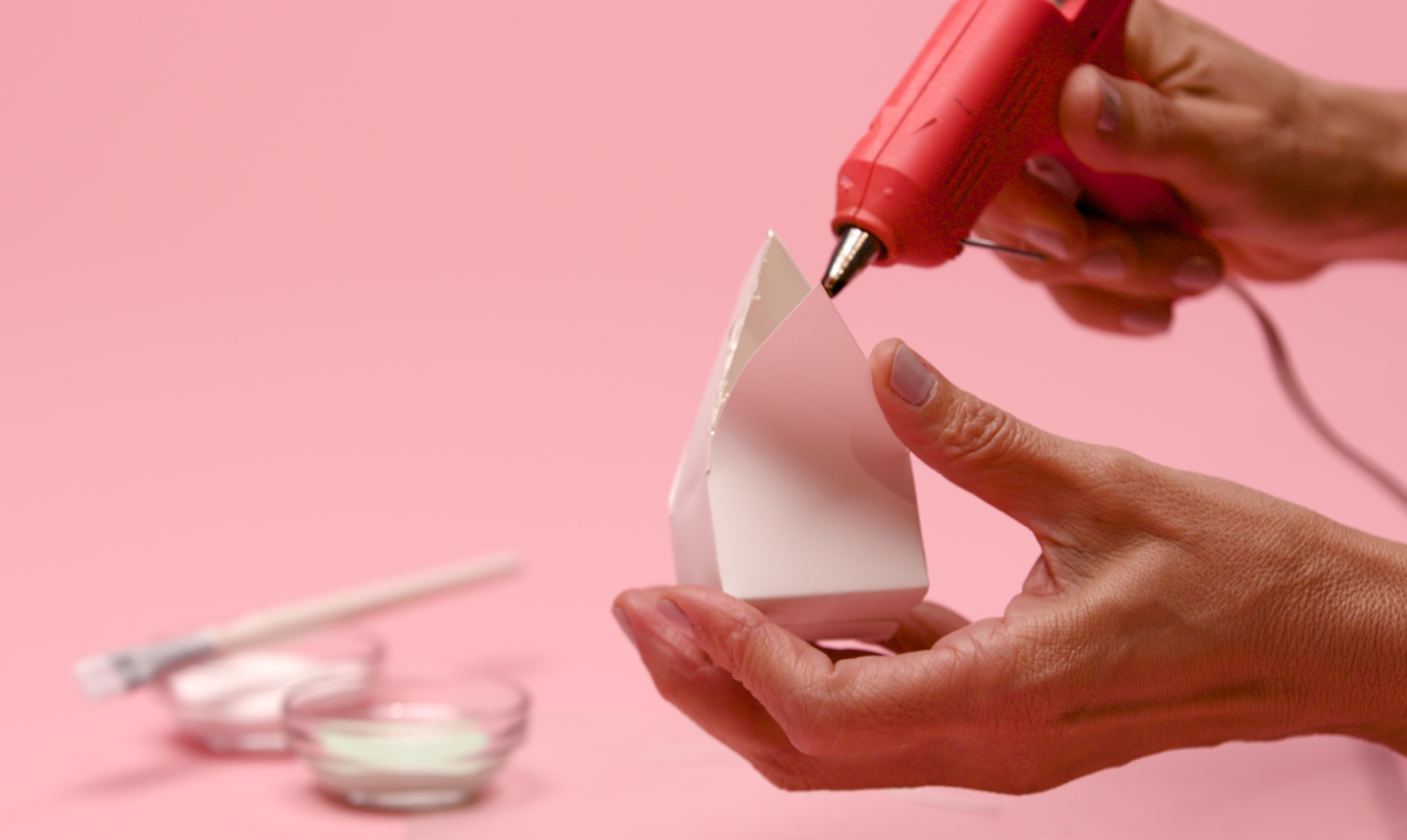 Once the first two sides are glued, fold the other sides back up against the triangle. Use your scissors to cut along the edge and form the house's roof. Then, glue the edges of the roof together.
3. Paint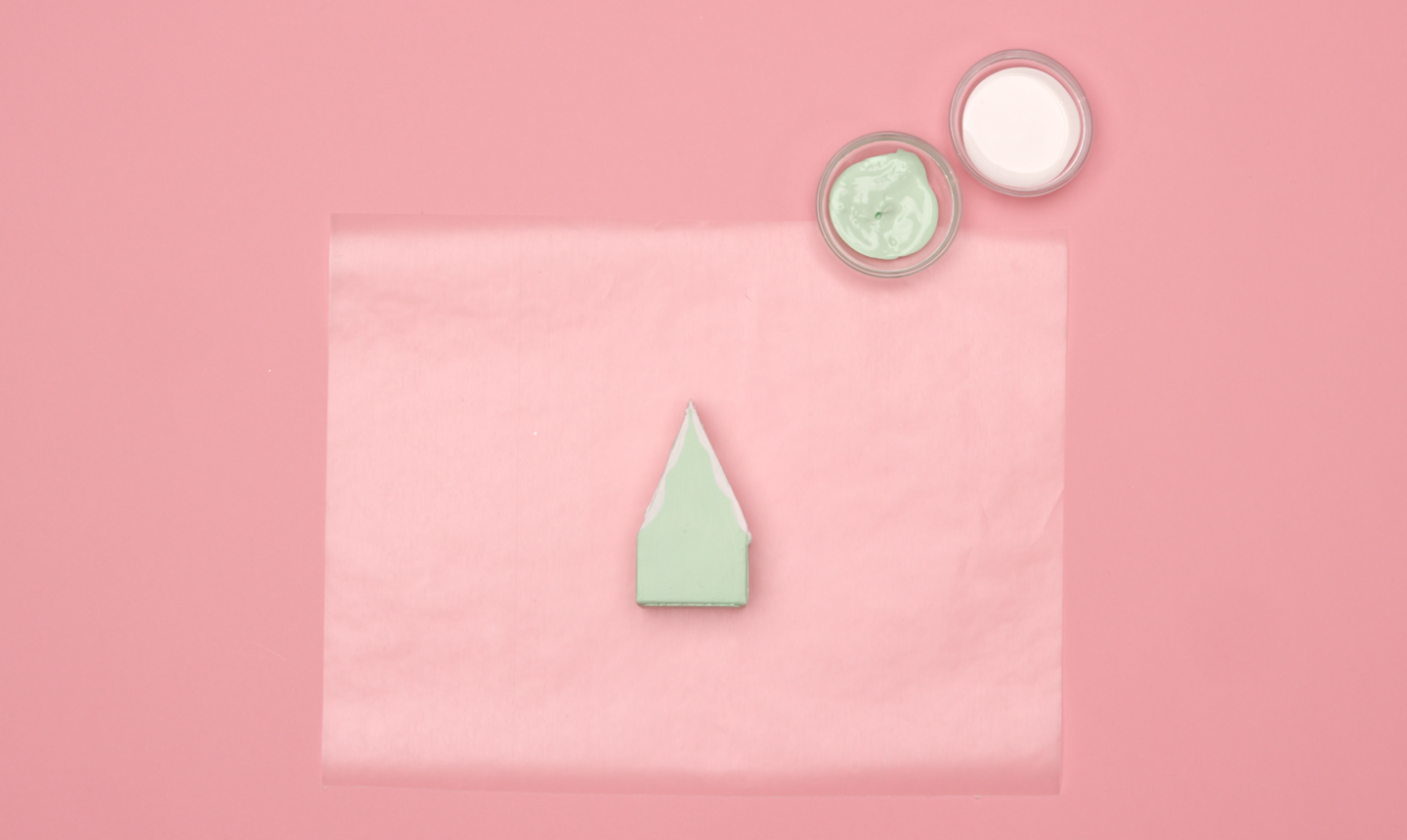 Cover the sides of your house in your fave color, then paint the roof white so it looks like the house is dusted with fresh snow. Have some of the paint spill over the edges of the roof to add more snow detail!
4. Cut Out the Details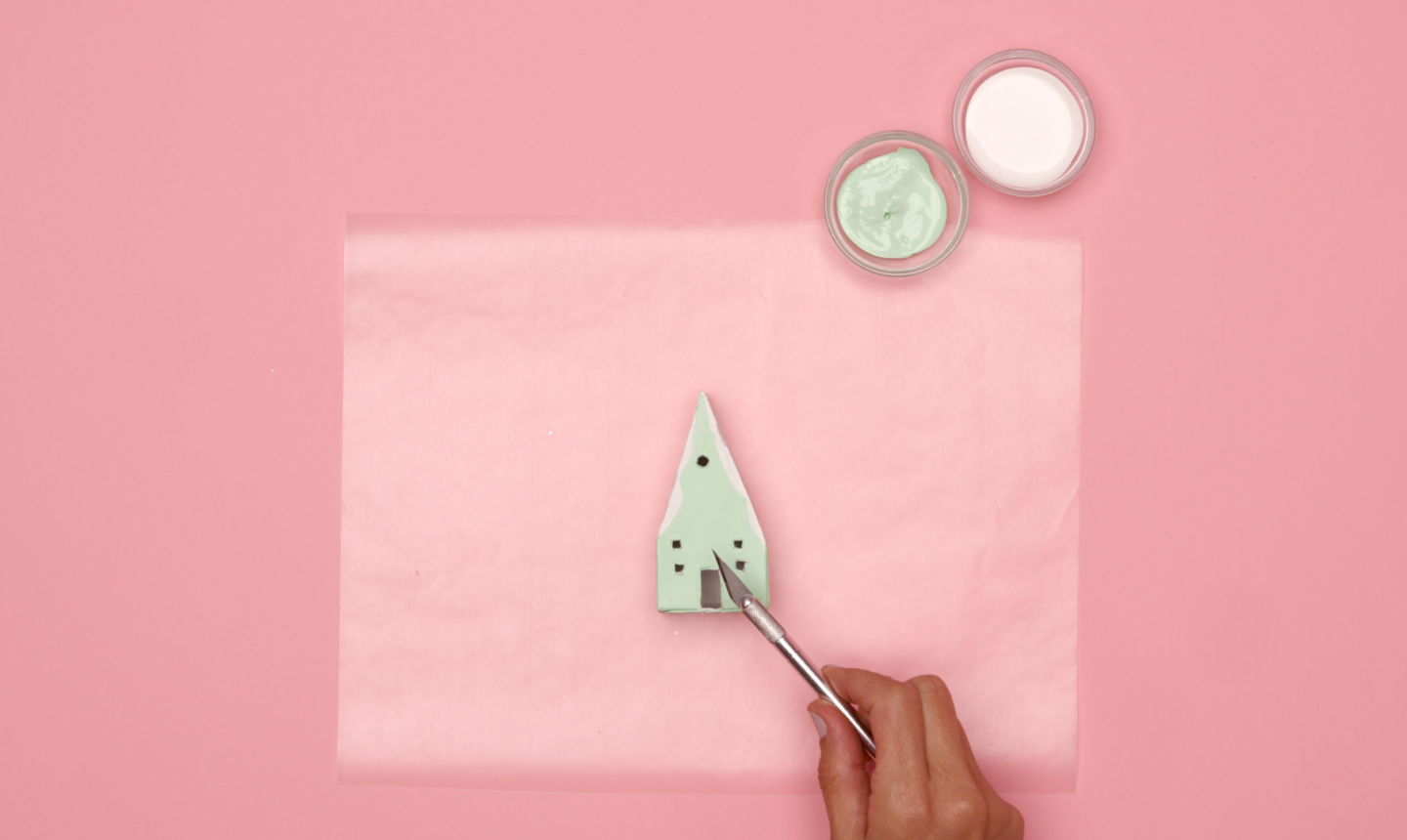 Use an X-ACTO knife to cut out a door and windows in the front of your house.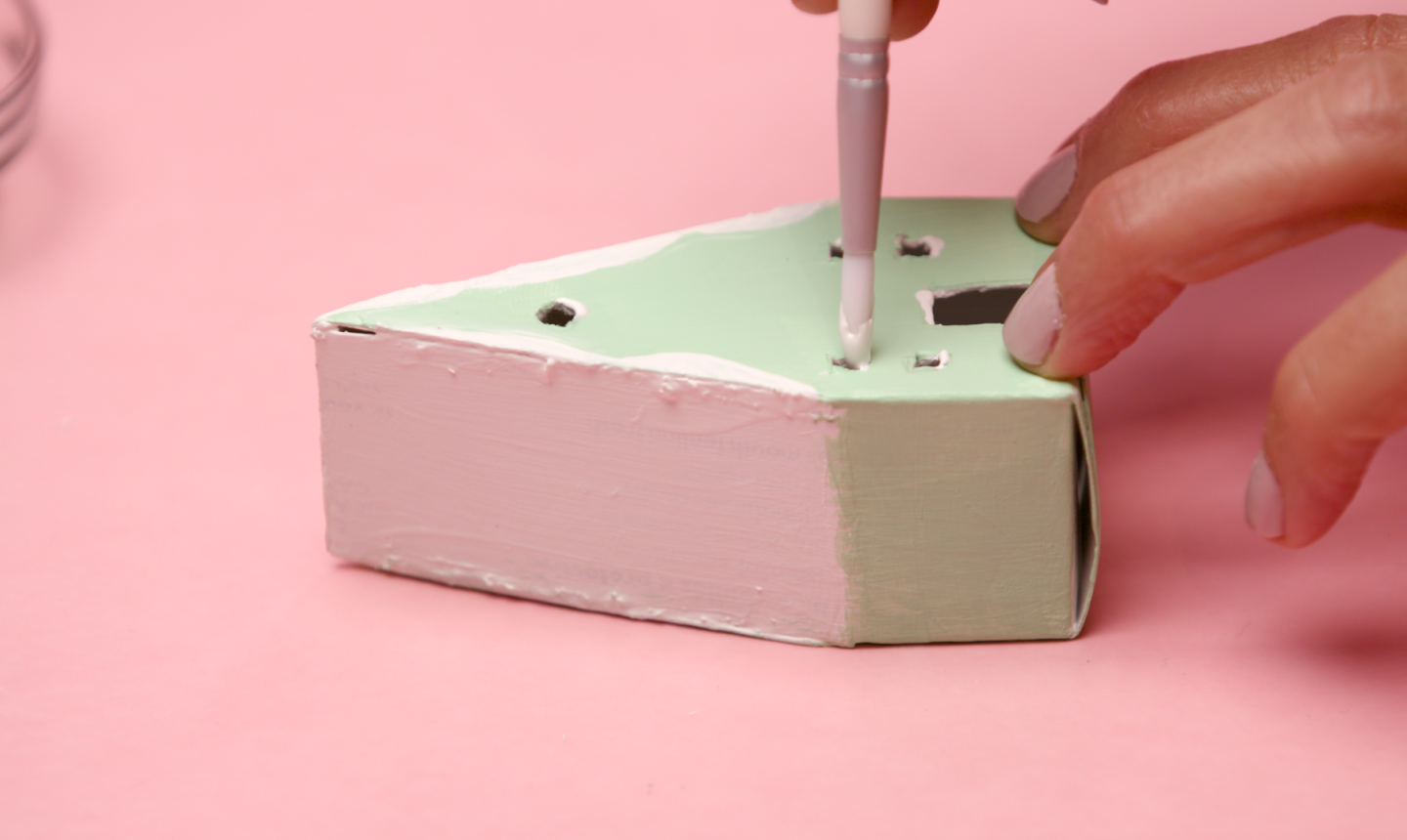 Then go back with a little bit of white paint and add some snow accents around the door and each window.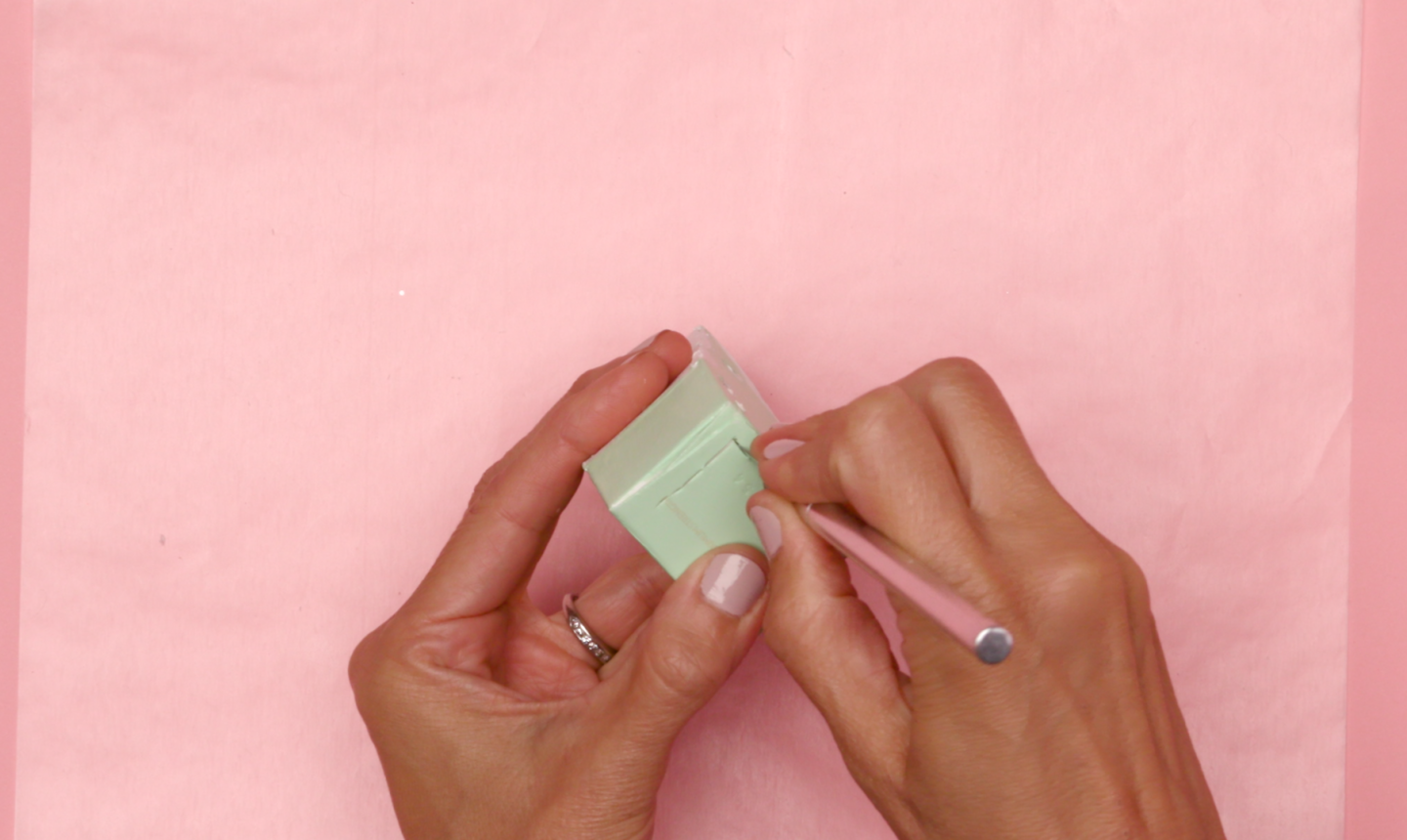 When the paint is dry, turn your house upside down and cut a flap in the base. This is an important step for lighting up the house!
5. Add Wax Paper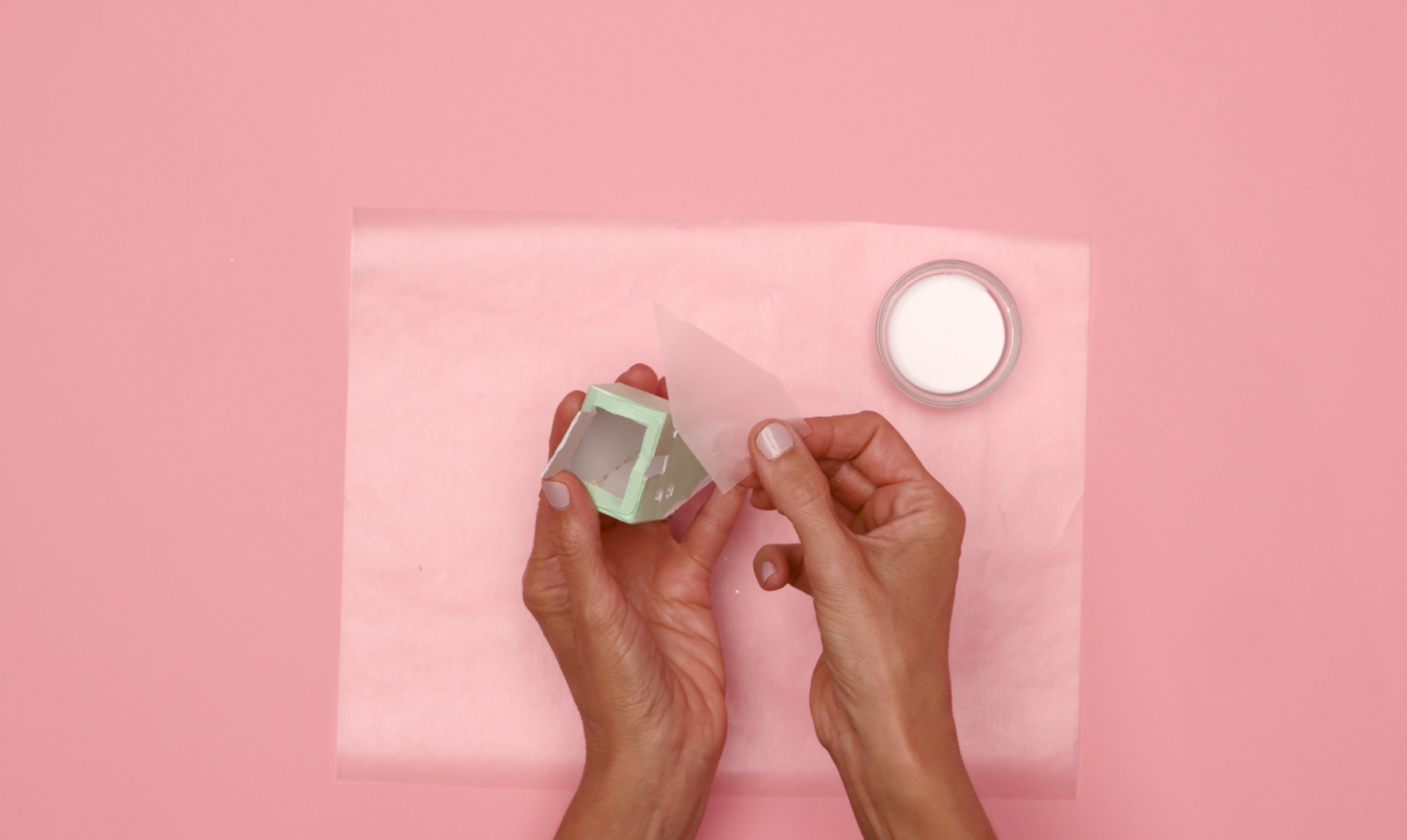 Cut out a piece of wax paper so it's the same size and shape as the front wall of your house. Dip a small paint brush in Mod Podge, reach up through the opening in the base, and paint the front interior wall with glue. Then, stick on the wax paper.
6. Glitter Bomb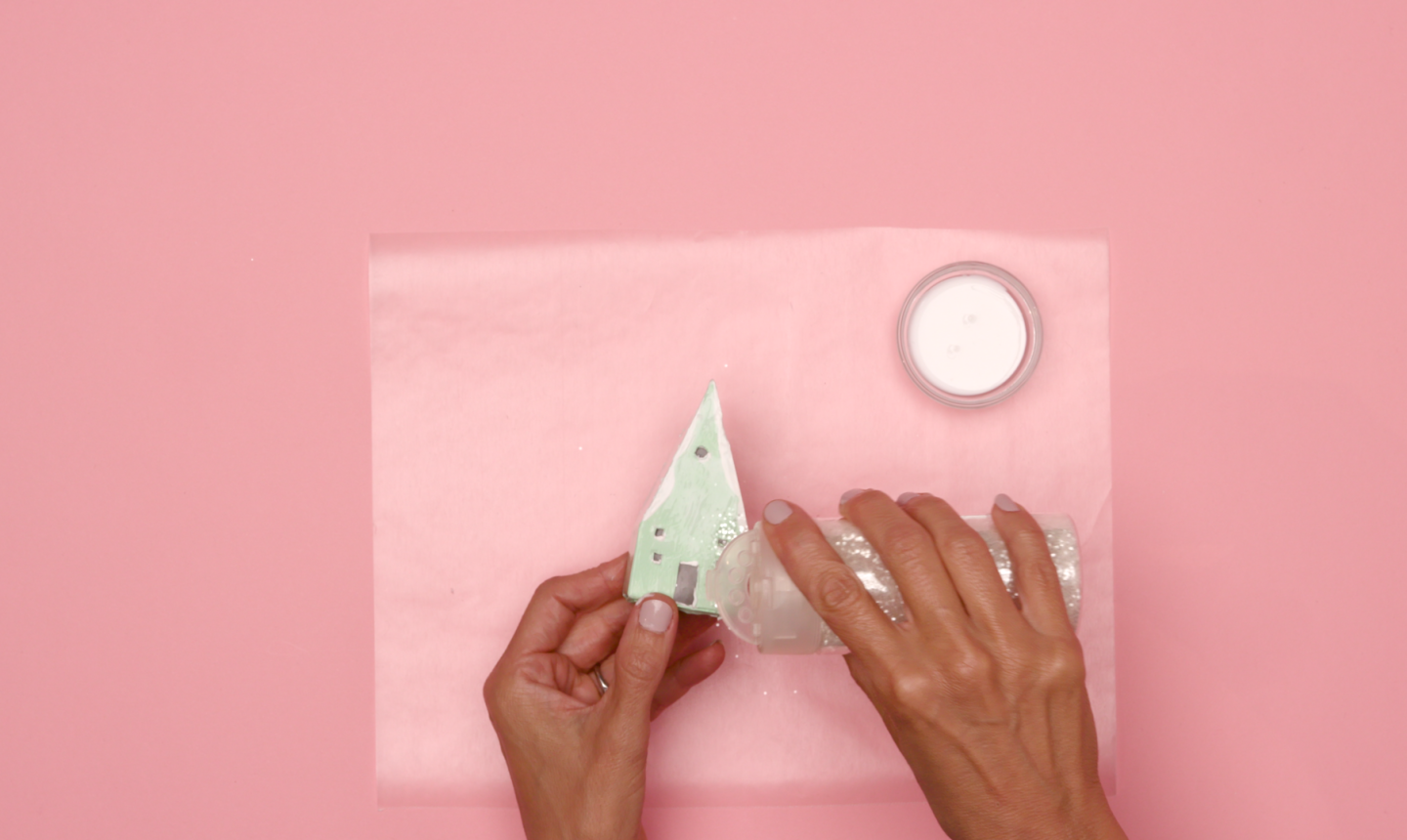 Coat the whole outside of the house in Mod Podge … and bring on the glitter. Sprinkle each side (and be generous!) until the ornament sparkles.
7. Make a Pipe Cleaner Wreath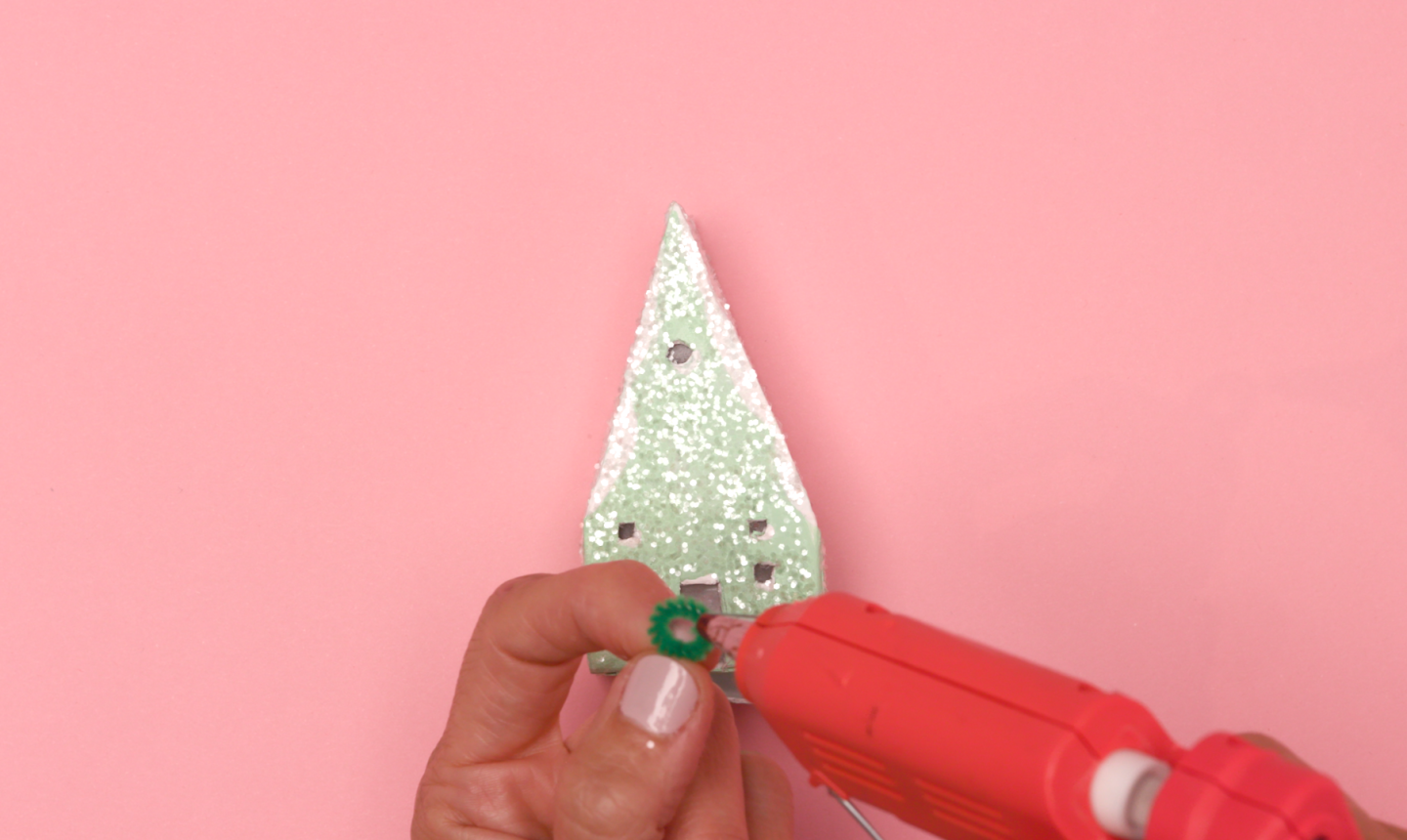 Twist a small length of pipe cleaner into a circle, and you've got a tiny wreath for your house! Use hot glue to place it above your door.
8. Light It Up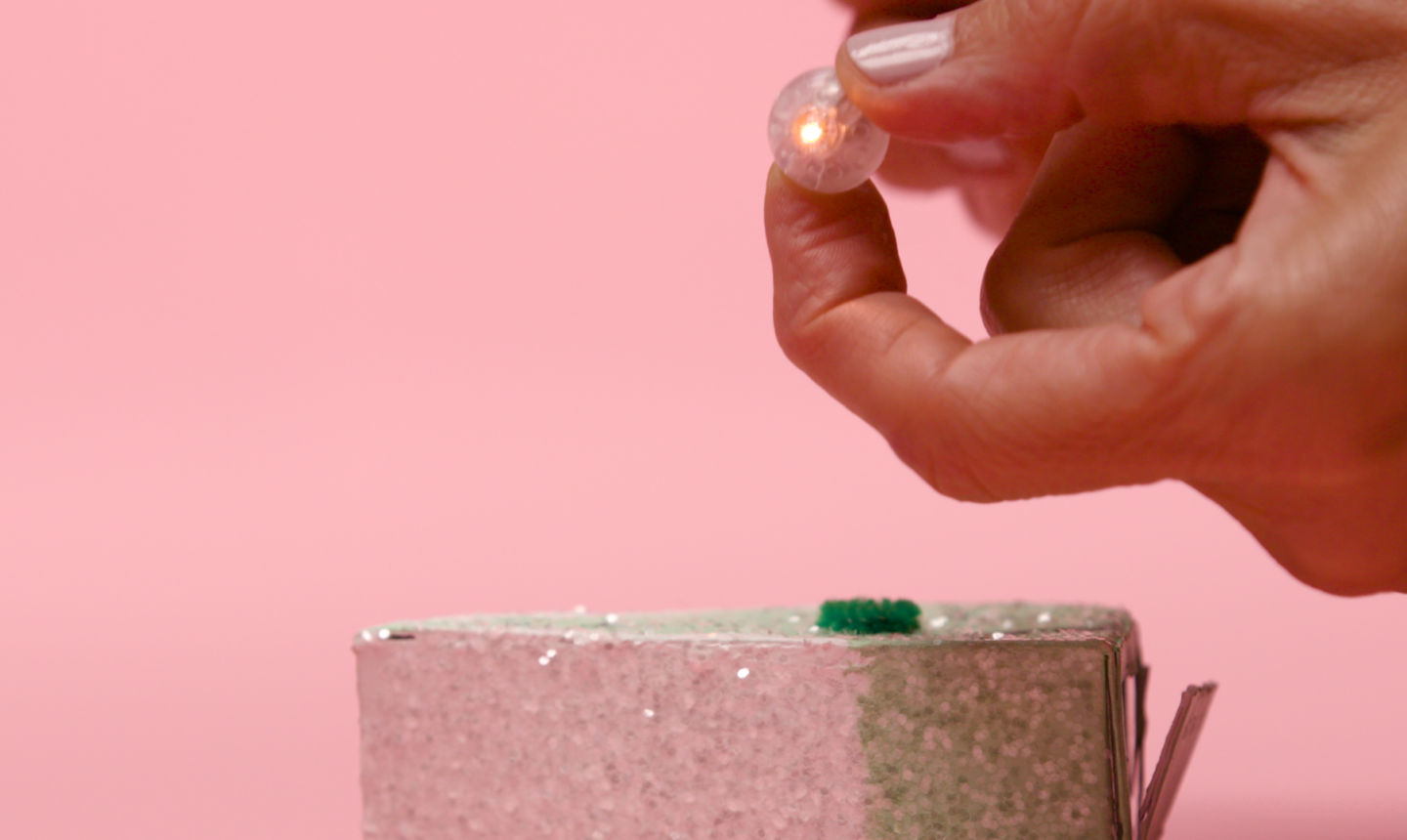 Insert a mini balloon light through the base opening and close it up with tape.
Now just glue on some string and hang it up!