If you love bananas, then shout it from the rooftops today, because August 27th is National Banana Lover's Day. There's a lot to love about bananas. They're good for you, and they taste good. They famously make for a fantastic flavor profile on sweets of all sorts, including cakes, pies, puddings, breads and candies. But they can also contribute tastily to savory dishes, too — from salads to pizza.
To celebrate National Banana Lover's Day, we've rounded up 12 of our favorite banana recipes. Go bananas!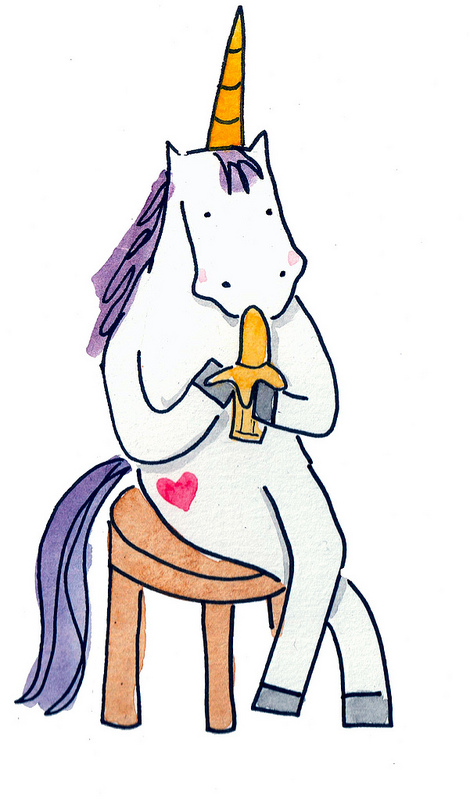 Image via CakeSpy
Sweet recipes
Bananas Foster:
This iconic New Orleans dessert involves bananas, sugar, rum, and setting it all on fire. A boozy mistake? Nope: a purposeful flambé to ensure a delicious, deep, dark flavor on this thick, syrupy dessert, which is often used to top ice cream. Recipe here.
Banana, chocolate chip, and walnut muffins:
Missing the muffins from a coffee shop where she once worked, a creative Craftsy member came up with this decadent homemade version. It's bound to be a sweet day with a sweet start like this. .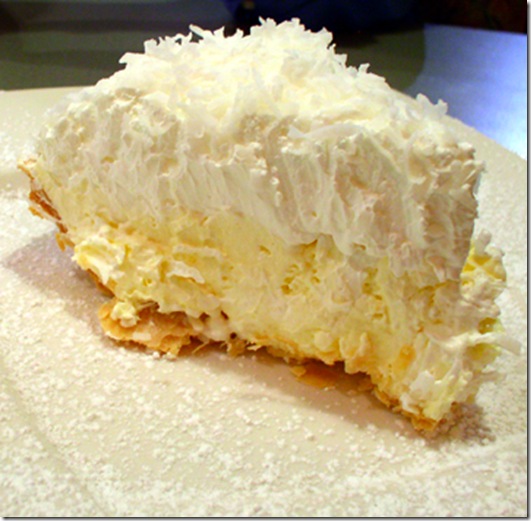 Photo via Jan Cooks
Banana coconut cream pie:
Banana cream pie is great. But putting it in a coconut-infused pie crust makes it even better. Both flavors work beautifully together, making an almost but not quite tropical feel. Recipe here.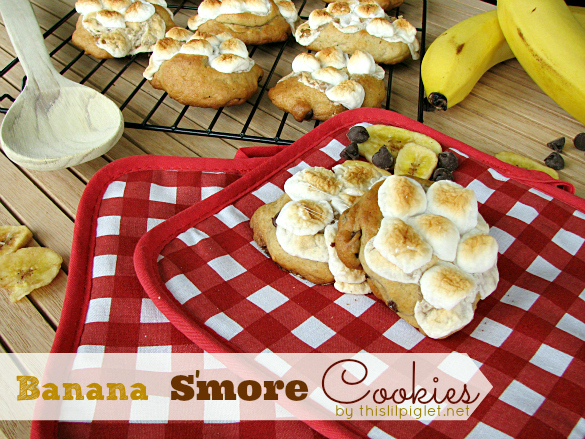 Photo via This Lil Piglet
Banana s'more cookies:
Got some over-ripe bananas? Make easy and quick work of them by making ooey, gooey banana s'more cookies, which will definitely please kids and adults alike. Recipe here.
Chocolate soup with caramelized bananas:
This unique dessert consists of a hot chocolate soup over caramelized bananas and topped with a spectacular meringue crown. There's no part of this recipe that is wrong. Recipe here.

Photo via CakeSpy
Hummingbird cake:
Picture carrot cake. Now, take away the carrots and replace them with bananas. It's not an exact swap, but that will give you the general idea behind this moist, dense cake, rich in banana, pecans, and pineapple bits, and generously topped with cream cheese icing. Pipe the icing to make for a stunning cake decorating presentation, or just leave it plan and simple. Recipe here.
Magnolia Bakery's banana nilla wafer pudding:
This bakery, which started out in New York City, is credited with kicking off the cupcake trend. Cupcakes are clearly their best-selling product. But a strong number two? Their creamy, dreamy banana nilla wafer pudding. Bet you can't eat just one serving. .
Savory recipes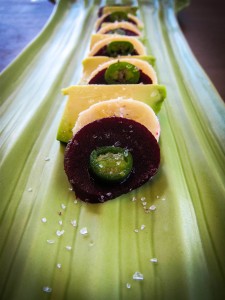 Photo via CCY Nutrition
Avocado, banana and beet salad:
This inspired salad, which includes ripe banana, avocado slices, and steamed beets topped with spicy peppers, sea salt, and aged balsamic vinegar, tastes as refreshing as it sounds. <.
Banana corn cakes:
These banana fritters come together in minutes, and since they're full of warm spices like curry, ginger and cinnamon, these cakes are savory. They're perfect accompaniment to dishes like pork, barbecue and hearty soups. Recipe here.
Vegetarian banana casserole:
A lovely combination of sweet and savory, this vegetarian main dish is easy to make and one that kids will love as well. This is a great recipe for ripe bananas. .
Sweet and savory recipes (and a bit unusual!)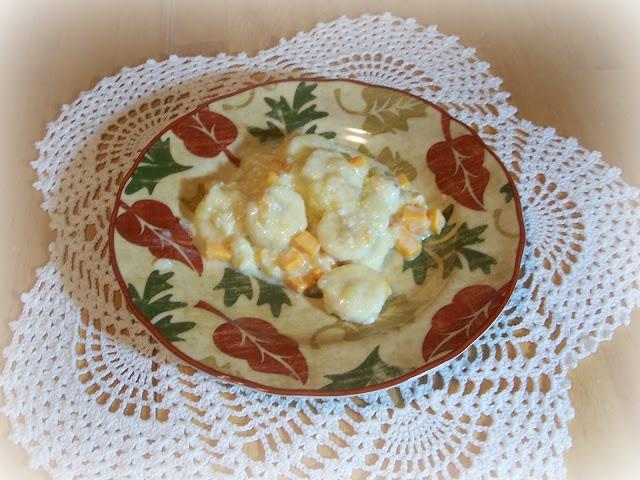 Photo via Deborah Hamilton
Banana salad:
The list of ingredients may sound somewhat strange: bananas, cheddar cheese, pineapple and mayonnaise. Although served as a savory side, this dish is so sweet that it could probably pass as dessert. .
Banana pizza:
It starts out as a relatively normal pizza, but it's topped with bananas and tomatoes sprinkled with sugar and balsamic glaze. It's certainly not dessert, though. With all of the savory aspects going on in the recipe, it's more along the lines of a sweet and salty pie, such as a Hawaiian pizza. .
Photo via MissDeal
With all of this banana inspiration, you're bound to need some fresh produce. While it's not necessary to tote your bananas in a custom crocheted Fruit Sweater, it certainly does add a bit of fun to your shopping trip.
What's your favorite banana recipe?