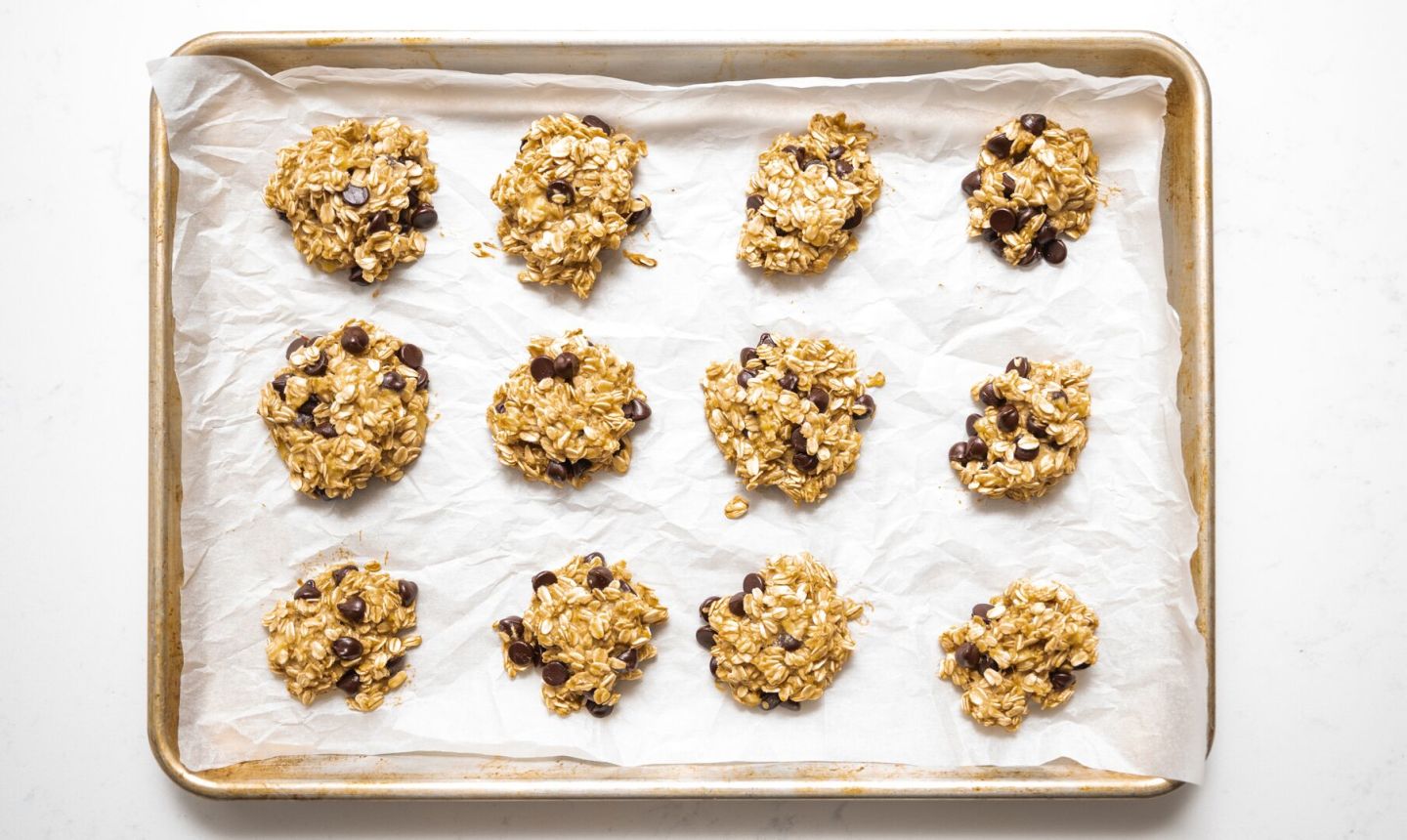 If you're looking for a quick, easy recipe that tastes oh-so-good, you'll go bananas for this one. These simple treats only have five ingredients, but they don't skimp on flavor or crunch. Plus, it's the perfect use for any overripe bananas you have lying around — a great alternative when you're not in the mood for yet another loaf of banana bread.
Banana Cookies
Yield: 15 cookies
Ingredients
3 ripe bananas
¼ cup honey
2 tablespoons Greek yogurt
1 teaspoon vanilla extract
2 cups rolled oats
Optional Add-Ins
1 teaspoon cinnamon
⅓ cup roasted pecans, walnuts or combination of both
½ cup raisins, dried cranberries or other dried fruit
½ cup chocolate chips
Instructions
1. Preheat the oven to 350 F. Line a baking sheet with parchment paper and set aside.
2. In a medium bowl, mash the bananas with a small whisk, just as you would when making mashed potatoes.
3. Add the honey, Greek yogurt and vanilla extract to the mashed bananas. Stir it well using a spatula until completely combined.
4. Add the rolled oats to the banana mixture and stir to combine. If you're adding any optional ingredients, do so now.
Pro Tip: At this point, you'll be able to see if there are any large banana chunks in your mixture. If you spot any, mash the chunks with a fork. Add a tablespoon of milk if your mixture is too dry.
5. Divide the dough into 15 portions, scooping the mixture onto the parchment-lined cookie sheet. Each cookie should be just over 2 tablespoons. Shape them as you like — they won't expand during baking, so make sure the portions look uniform and are either domed or flat on top.
6. Bake for 22-25 minutes, until the tips of the oats and bottoms of the cookies are golden brown. Serve either warmed or cooled. If you have leftovers, store them in the refrigerator inside an airtight container.