If you're looking for an easy and fast cookie recipe, you'll go bananas over this one! These treats are so simple, with only five ingredients and the use of one bowl. But just because they're easy doesn't mean they skimp on flavor — the banana flavor is very prominent, and there's no question it's the absolute star of the show!
Baking with bananas may seem tricky, since not all bananas are alike in size. In this cookie recipe, an exact weight or amount won't break the science behind the baking. Using a combination of honey and rolled oats is an advantage for this very detail.  
How do I know if my bananas are ripe enough?
Bananas take about a week to fully ripen from being completely green. Ripe or overly ripe bananas are ideal for baking because most of the starch in them has converted into sugars. A yellow skin with lots of brown or black flecks on it is the ideal ripe banana.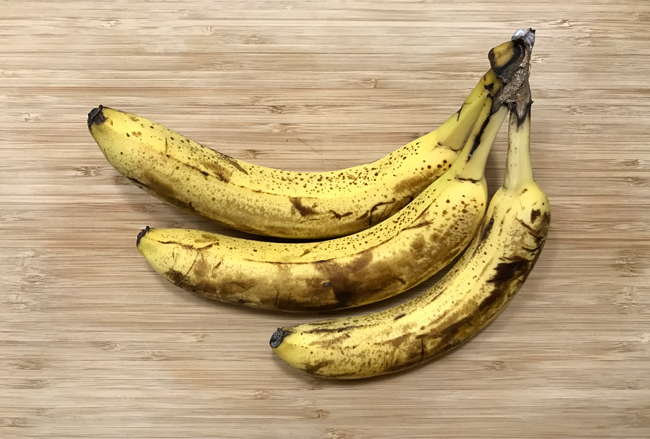 What if I don't have enough ripe bananas?
You're in luck. There are a couple of easy ways to ripen bananas faster. Check out our banana cake blog post for a few ripening tricks!
My favorite ripening food-hack for bananas is to microwave them! Pierce the skin a few times on each side using a fork. Microwave the bananas in 15-second bursts, turning it over between each interval. You'll know it's ripe when the skins develop black spots. Let the bananas cool completely before peeling and using them for these cookies.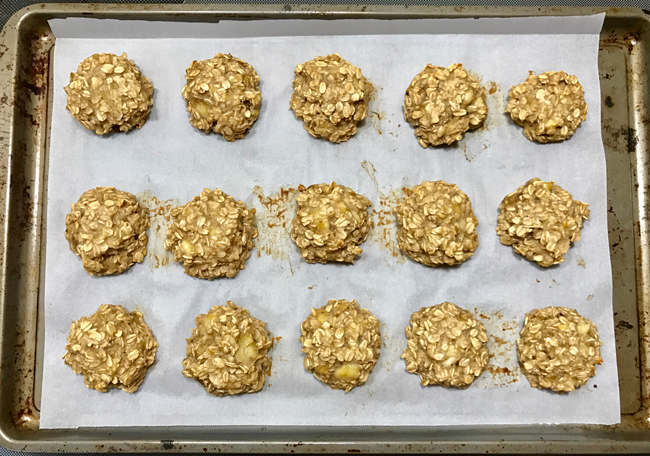 Banana cookies recipe
Makes 15 cookies
Ingredients:
3 ripe bananas
¼ cup honey
2 tablespoons Greek yogurt
1 teaspoon vanilla extract
2 cups rolled oats
Step 1:
Preheat the oven to 350 F. Line a baking sheet with parchment paper and set aside.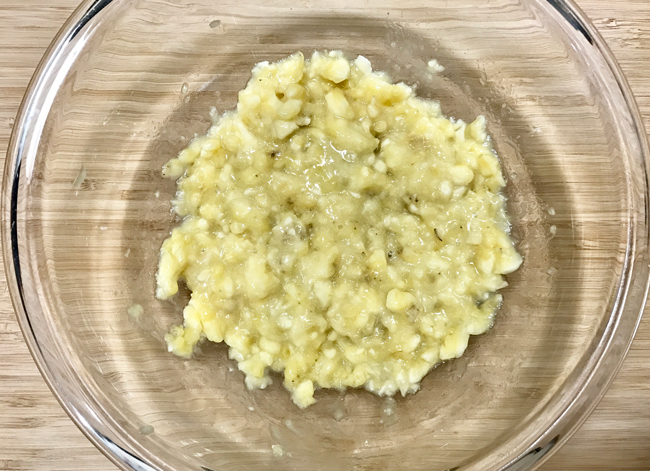 In a medium bowl, mash the bananas. I like to use a small whisk to do the mashing as it requires less movement with the wrist compared to using a fork. Mash with a small whisk as you would mash potatoes!
Step 2: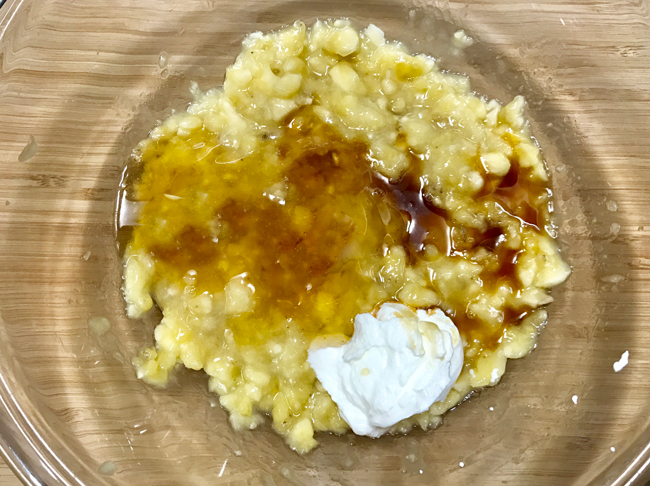 Add the honey, Greek yogurt and vanilla extract to the mashed bananas. Stir it well using a spatula until completely combined.
Step 3: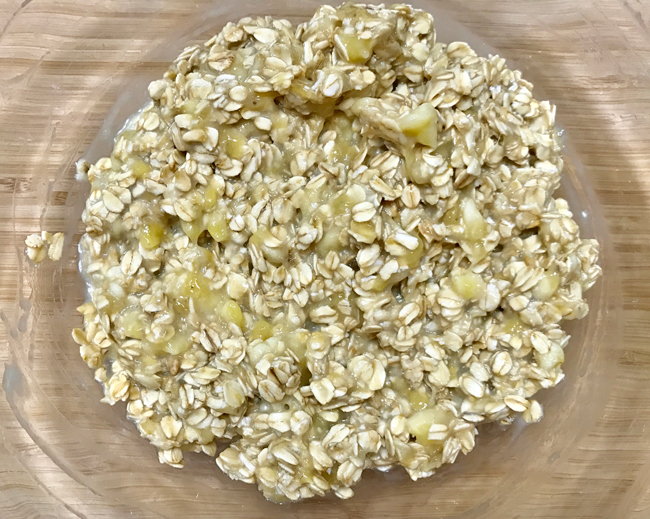 Next, add the rolled oats to the banana mixture and mix together. At this point, you'll be able to see if there are any large banana chunks in your mixture. If you spot any, mash the chunks with a fork.
Step 4: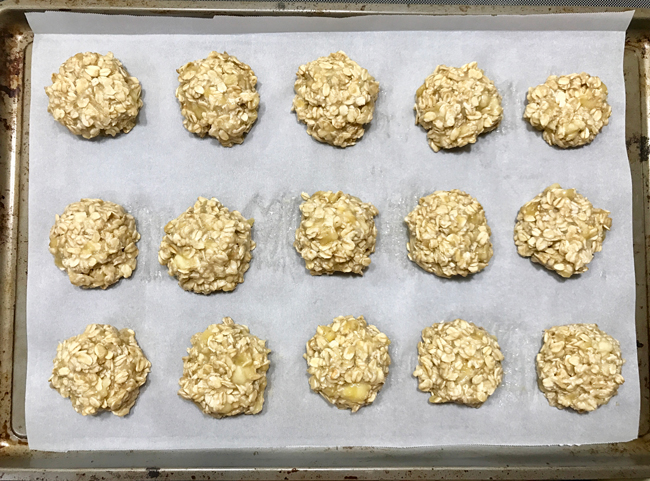 Divide the dough into fifteen portions, scooping the mixture onto the parchment-lined cookie sheet. I find using a tablespoon works best. Each cookie will be just over two tablespoons. Shape them as you like; they will not expand during baking, so make sure your portions look uniform and either domed or flat on top.
Step 5: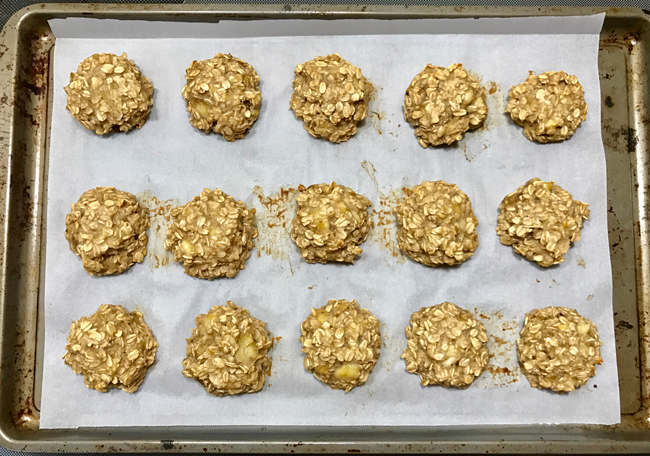 Bake for 22-25 minutes. The tips of the oats and the bottoms of the cookies should be golden brown. Serve either warm or cooled. Store the leftover cookies refrigerated in an airtight container.
Banana cookie add-ins
Try these mix-in items to create your own twist on these banana cookies! Stir into the mixture and bake as directed above. Add a tablespoon of milk if you feel like your mixture is too dry.
1 teaspoon cinnamon

⅓ cup roasted pecans, walnuts or combination of both

½ cup raisins, dried cranberries or other dried fruit

½ cup chocolate chips
Steal some ideas from our cookie jar!