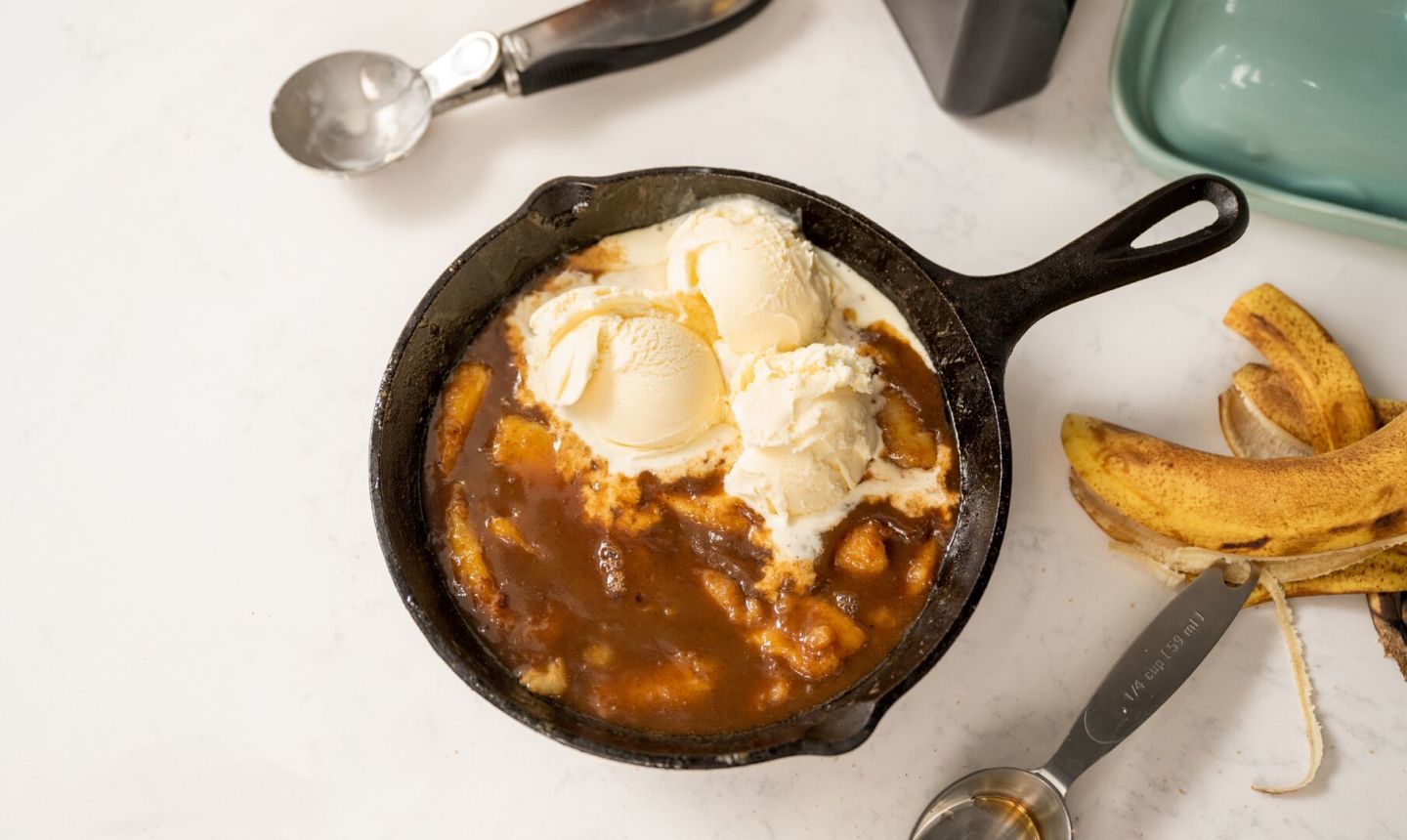 Bananas foster is a classic New Orleans dessert, but you don't have to visit Louisiana to indulge in its sweet flavor. You can make it right in your kitchen without any fancy equipment — just grab your trusty skillet and those extra-ripe bananas, and you're on your way to a tasty, retro-fabulous dessert.
Pro Tip: This recipe requires you to flambé. If you don't feel comfortable with open flames in your kitchen, make a flambé-free bananas foster instead.
Bananas Foster
Yield: serves 6
Ingredients
6 medium-sized bananas, ripe
½ cup butter
½ cup brown sugar
¼ teaspoon salt
¼ cup dark rum
¼ cup banana liqueur
1 teaspoon ground cinnamon
¼ teaspoon ground allspice
Good to Know: Use bananas that are ripe, but firm, with brown freckles on their peels. Bananas that are too green will take too long to soften, and the dish won't taste as sweet.
Instructions
1. Peel the bananas and cut into quarters, making one cut straight down the center and the second cut along the length of the banana. Set aside.
2. In a 10″ skillet, combine butter, brown sugar and salt. Cook over medium heat, stirring regularly with a spatula until the butter melts and the sugar caramelizes. Once the mixture is bubbling rapidly, cook for an additional 2 minutes.
3. Add in the sliced bananas. Cook for 2-3 minutes, until bananas are tender.
4. Combine banana liqueur and dark rum, then carefully pour into the banana mixture. If desired, carefully light with a match or lighter to flambé. Stir in cinnamon and nutmeg.
Good to Know: If you don't want to set anything on fire, the alcohol will cook off by itself after approximately 2 minutes.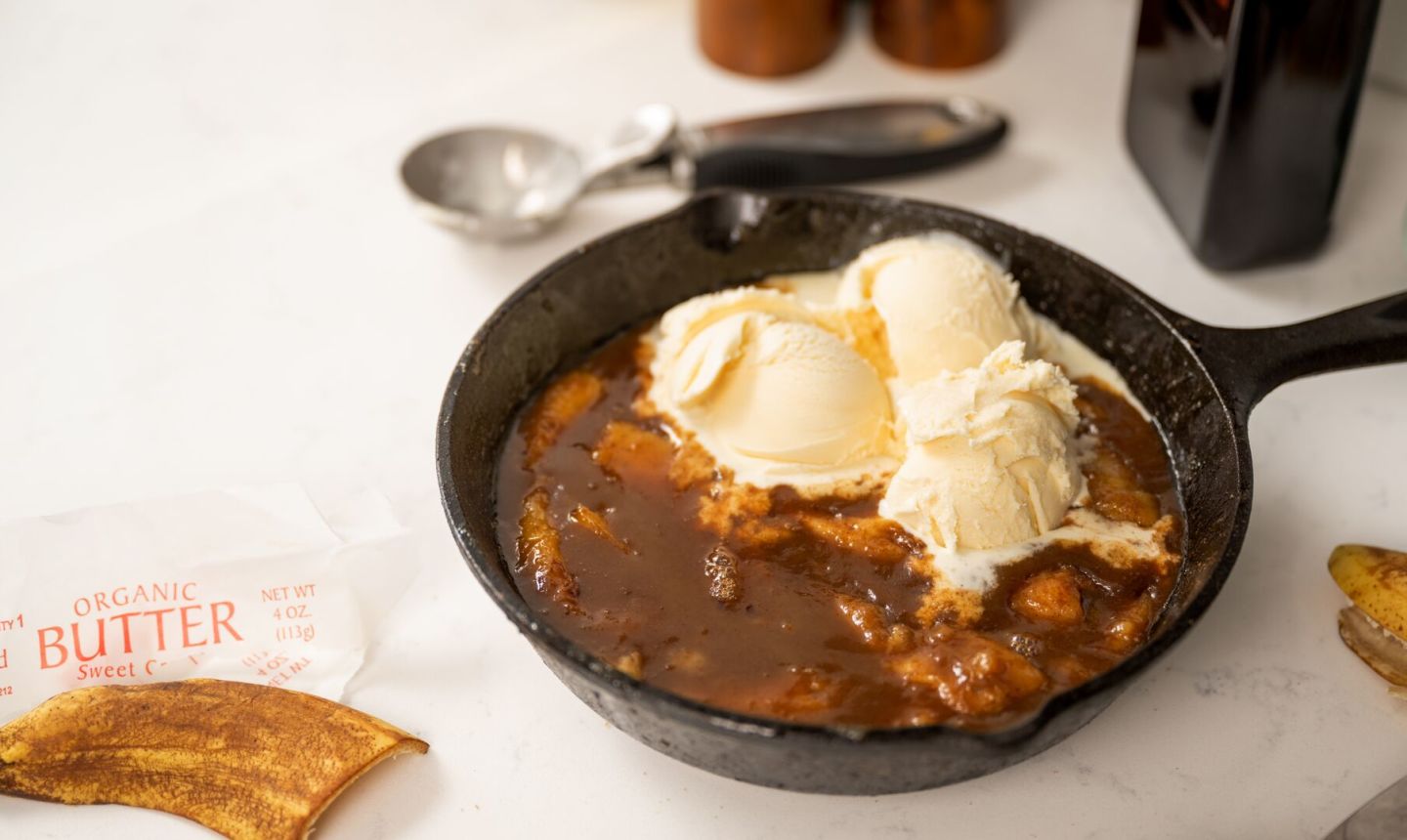 5. Top your dish with multiple scoops of vanilla ice cream and serve immediately for rustic, family-style sharing. (You can also divide banana mixture into dessert bowls and then top each with ice cream.)