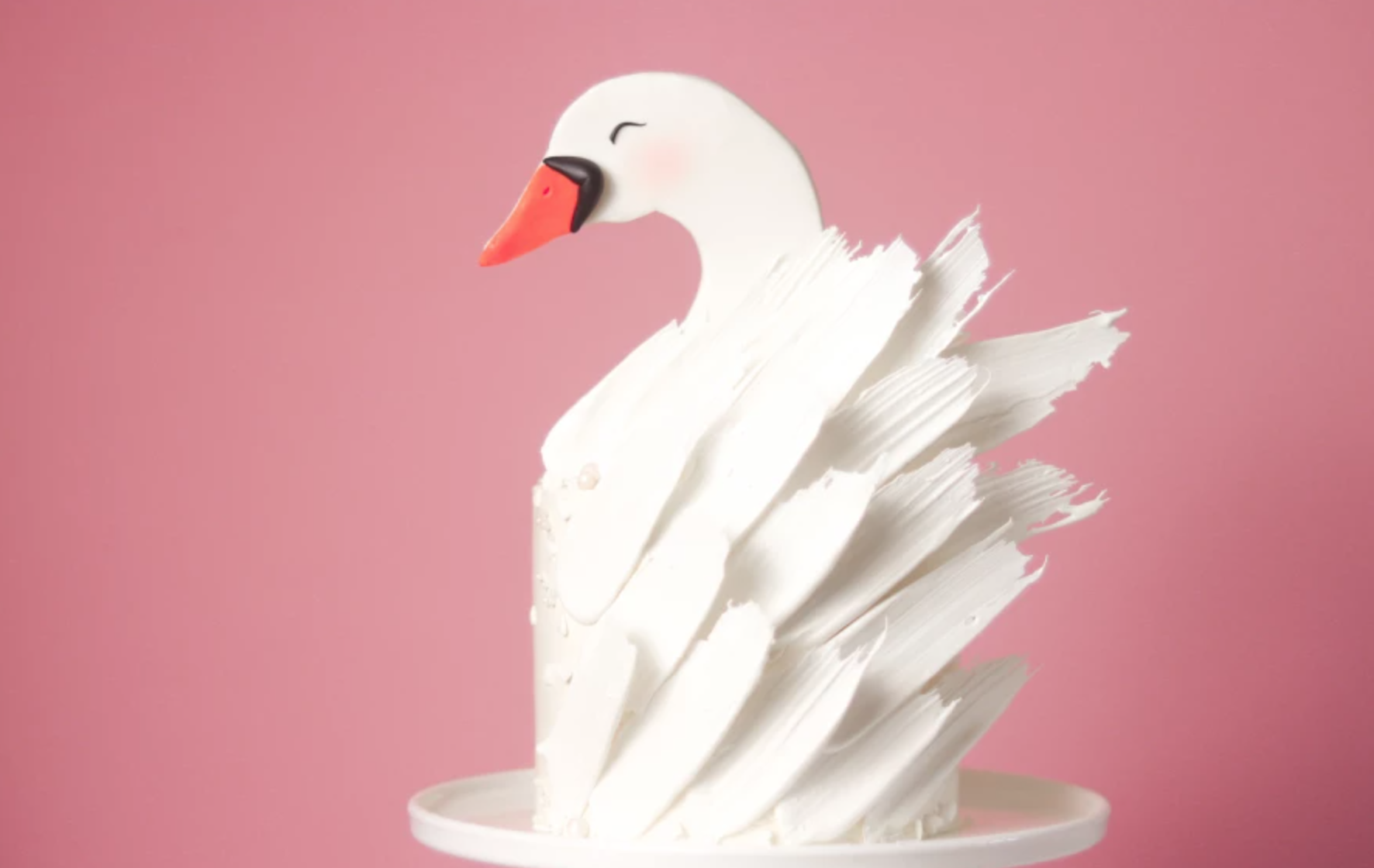 With shimmering white heart sprinkles hidden among the feathers, this is the perfect cake for a baby shower or ballet-themed birthday party. The magic is all in the candy melt "feathers," a technique you're gonna want to use all over the place.
Fondant Swan Cake
Level: Intermediate
What You Need
Ingredients
Cake stacked and iced with white buttercream
White chocolate ganache or white chocolate buttercream
Bright white candy melts
White gum paste
Black fondant (buy it or make your own)
Pearl white edible luster dust
White sugar pearls (optional)
Pink blossom dust
Tools
Icing smoother
Turntable
Microwavable bowl or jug
Teaspoon
Small sharp knife
3 wooden skewers or cocktail sticks
Parchment paper
Food-safe paint brushes
Instructions
1.Create the Head
First, sketch out your swan head, neck, and top of body. (It's important that you include part of his body so it sits well on the cake.) Roll out white gum paste to a thickness of around 6-7mm (it needs to be thicker than usual so it'll stand up). Then use your sketch as a guide to cut out the swan shape with a sharp knife.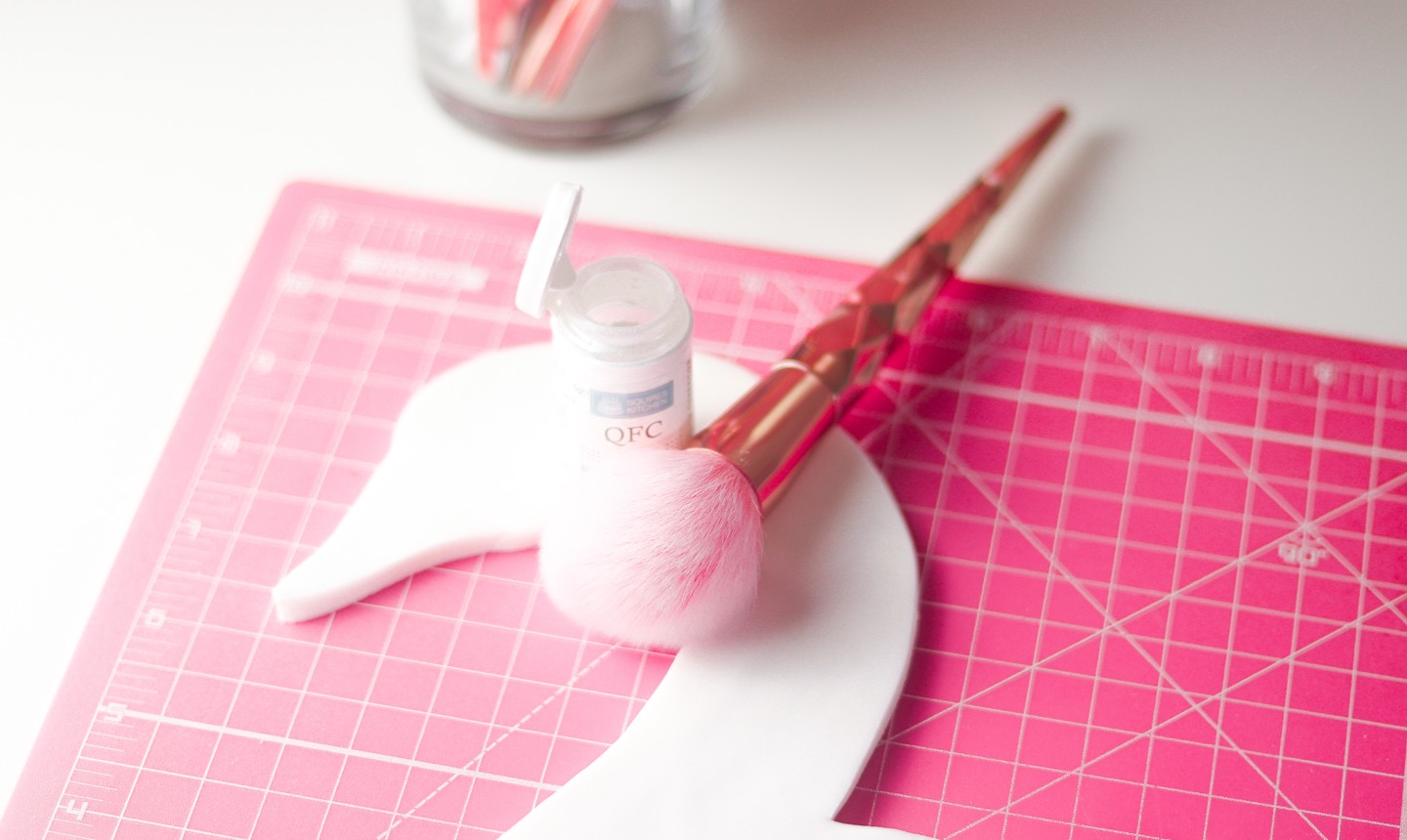 Once it's cut out, use your fluffy brush to add some edible sparkle and luster dust.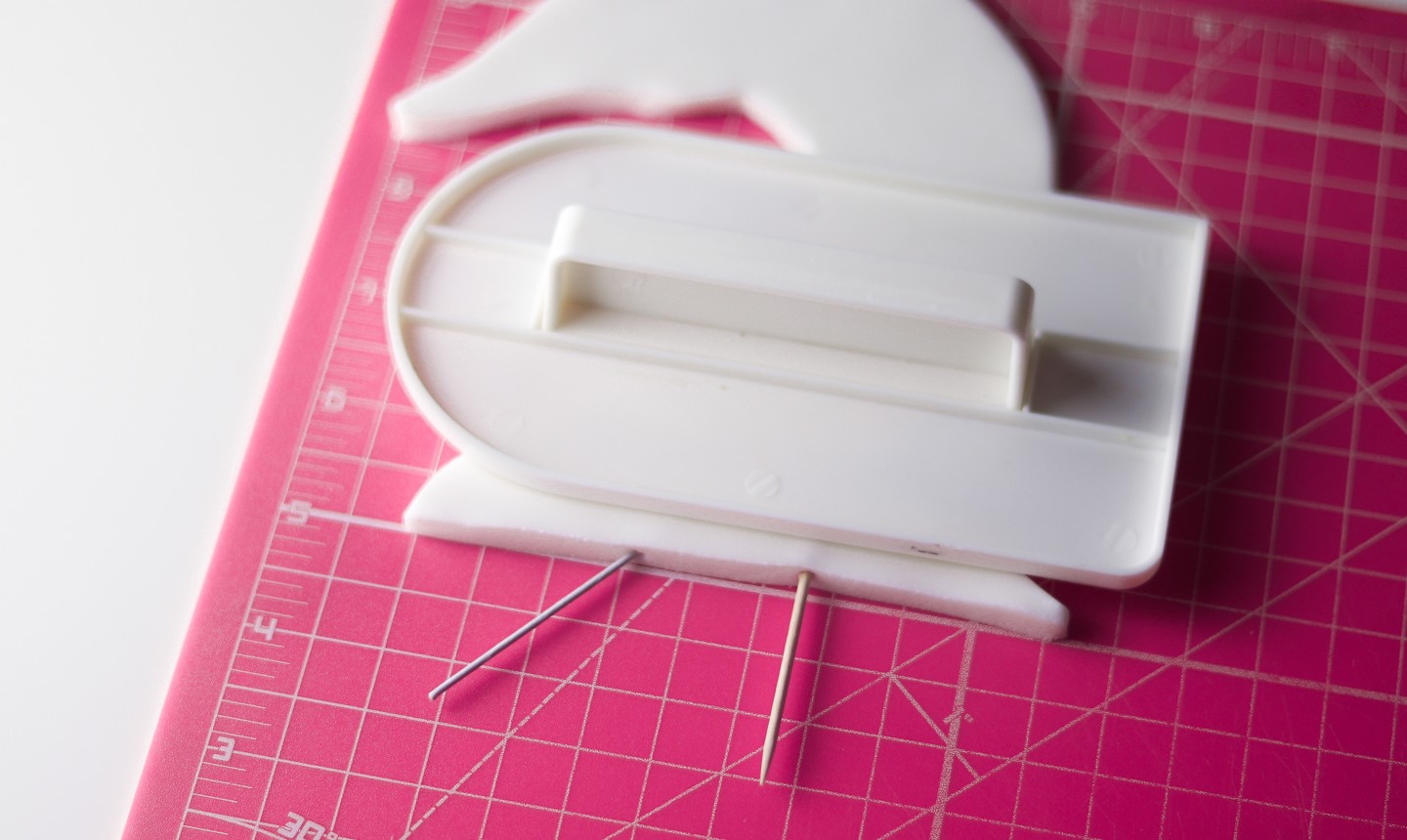 For extra support, add two wooden skewers to your swan. The best way to do this is to lay the swan down and push them upward from the bottom, using an icing smoother to hold the top of your work in place.
2. Add the Facial Details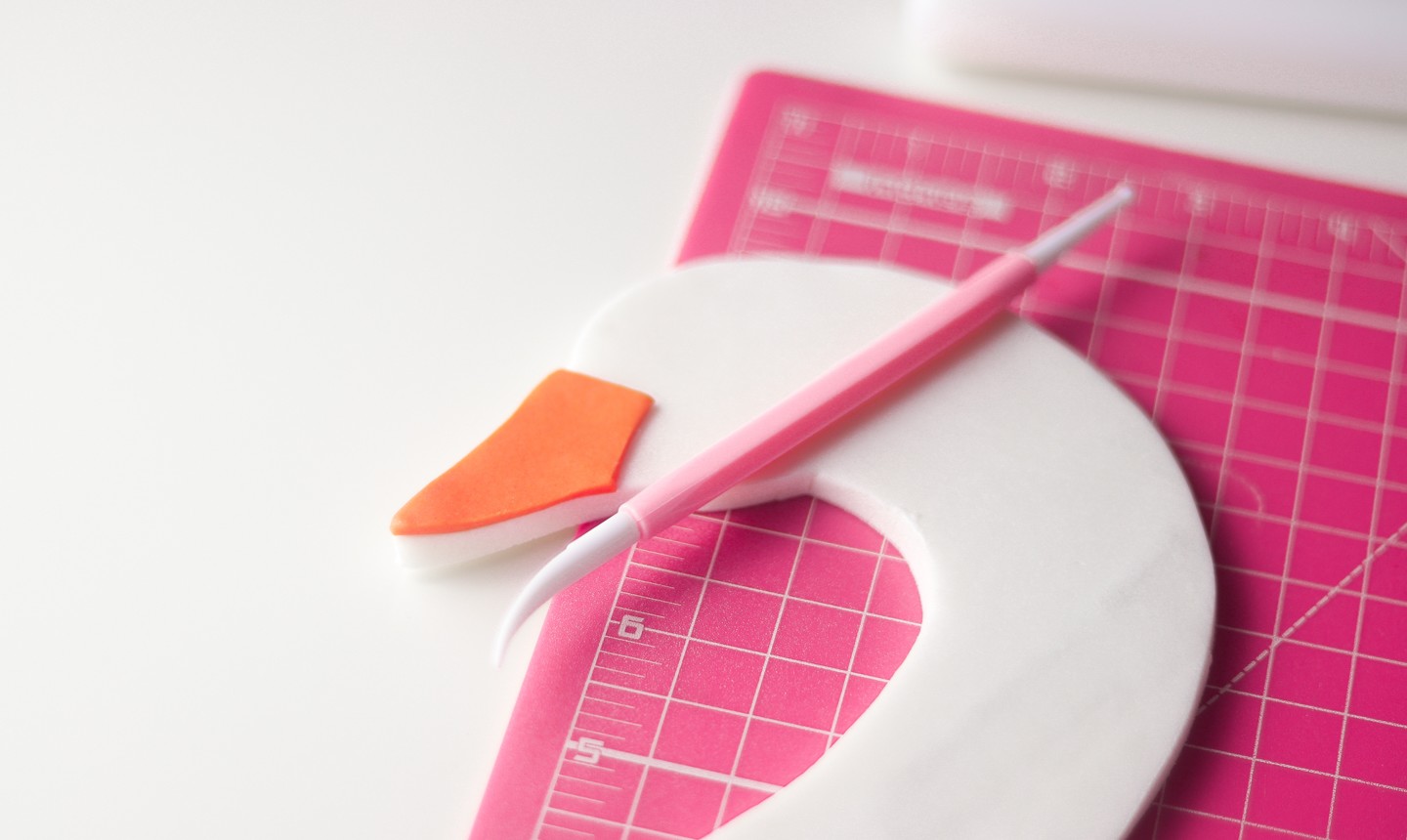 Roll out orange fondant and cut it to create a beak shape, as shown, and attach using edible glue. Add nostril indentations with your thin veining tool.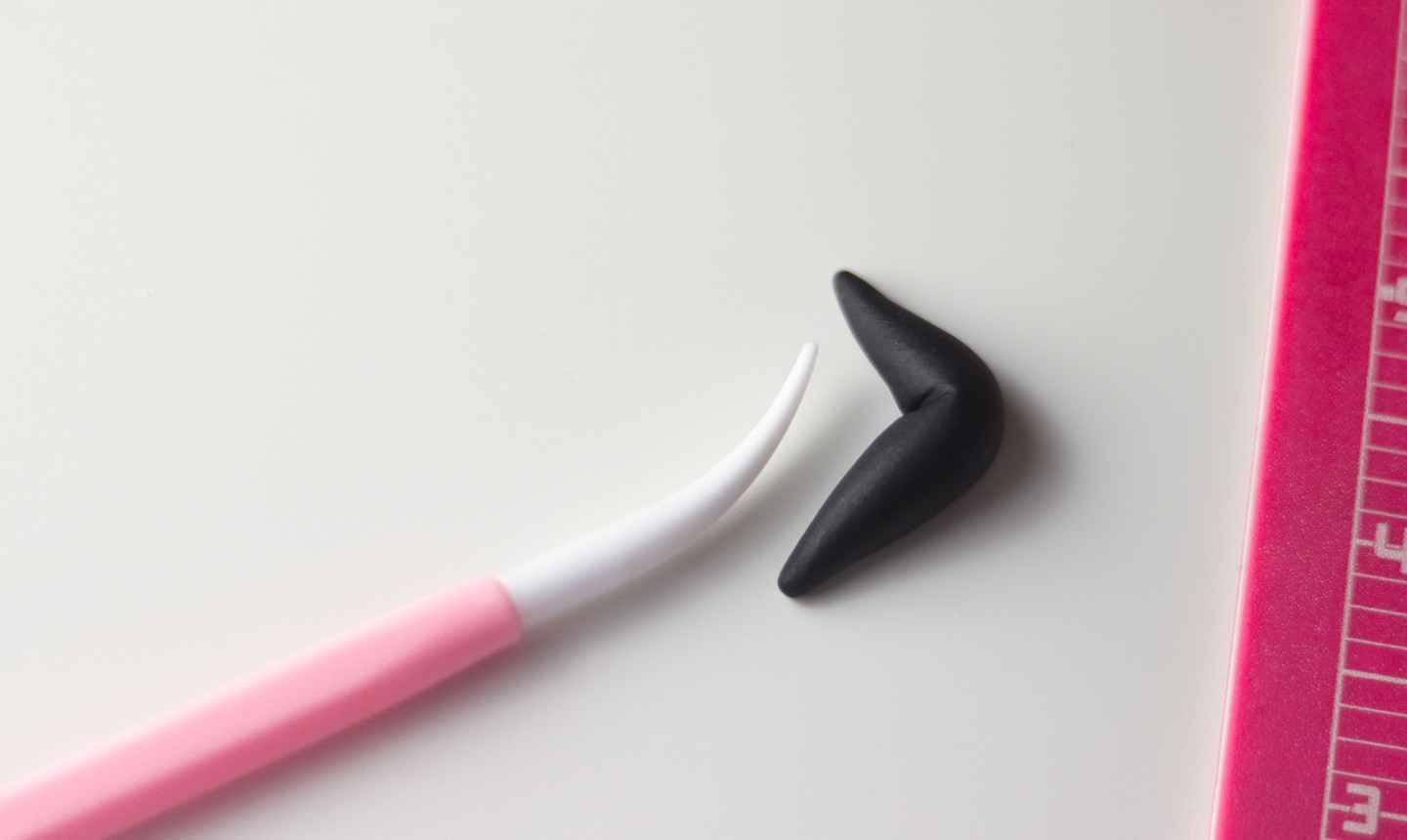 Roll out a rope of black fondant and bend in half for the beak's black part, as shown. Attach with edible glue.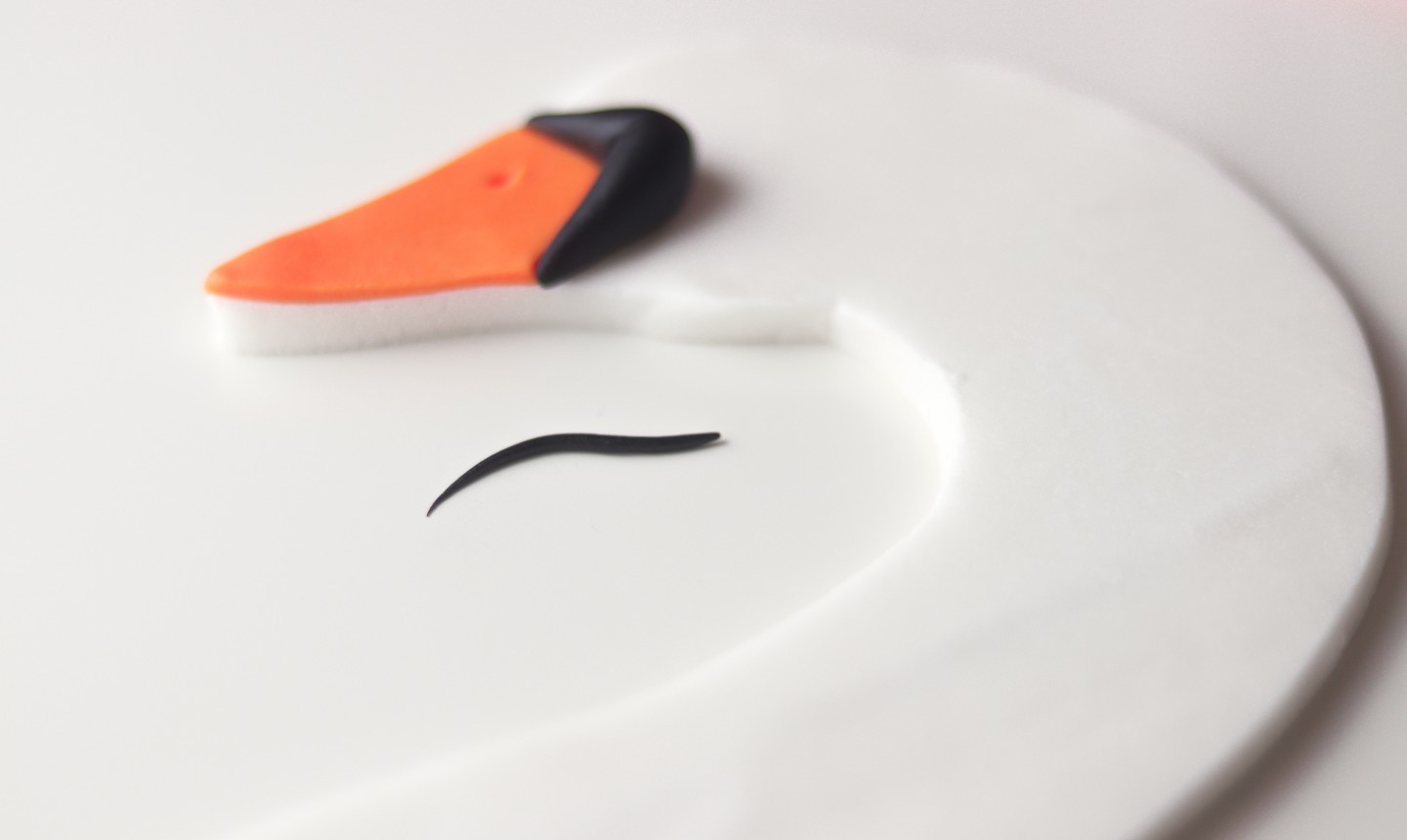 Roll out another thin rope of your black fondant, shape and attach as the swan's eye. Give your bird a rosy glow by adding pink blossom dust "blush" using a fluffy brush. Set your beautiful swan to the side to fully set! (You can, and actually should, do this a few days ahead so it has time to dry out a bit.)
3. Make the Feathers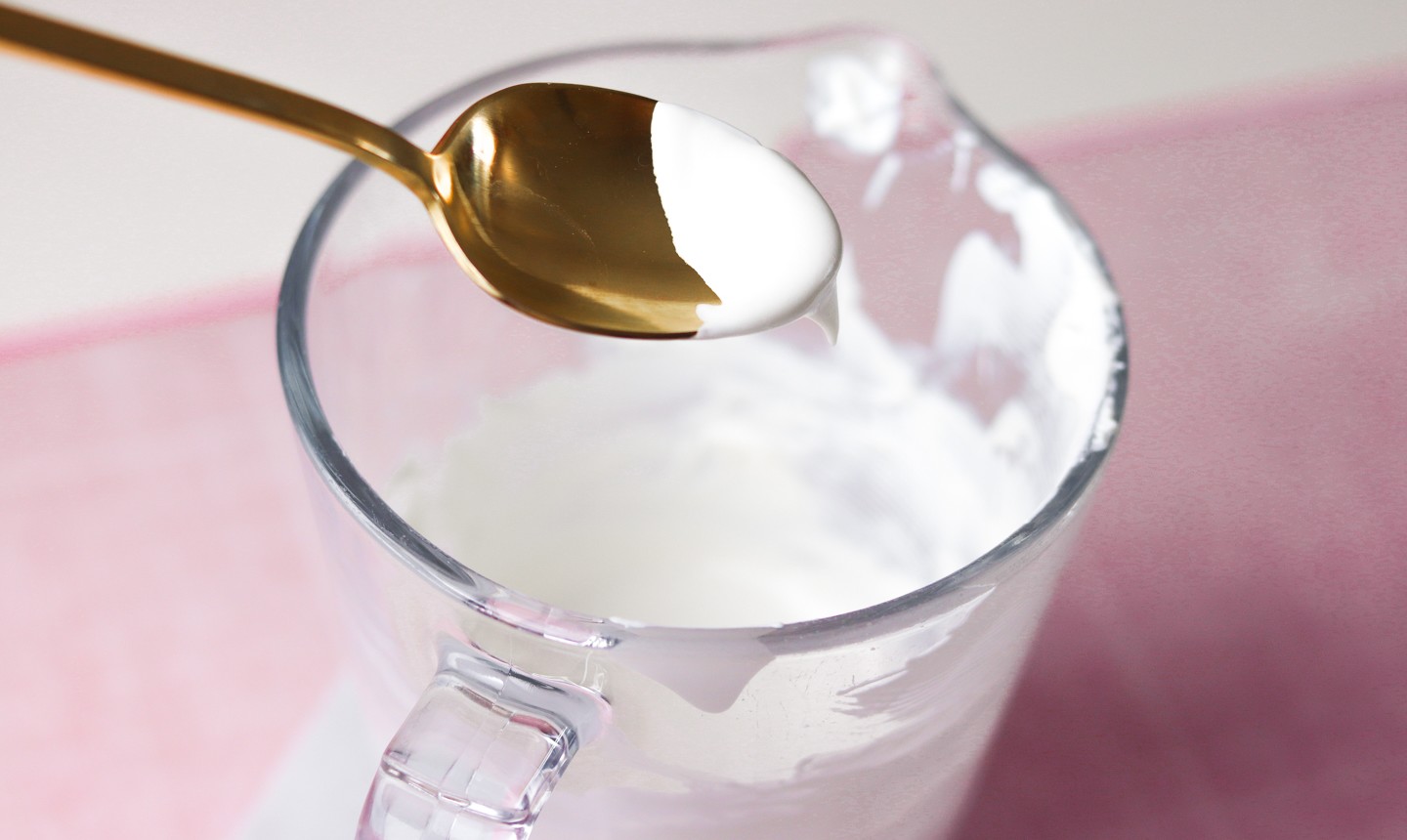 For the feathers, melt bright white candy melts per the package instructions. Lay out sheets of parchment paper, and scoop a teaspoon of your melted candy onto it.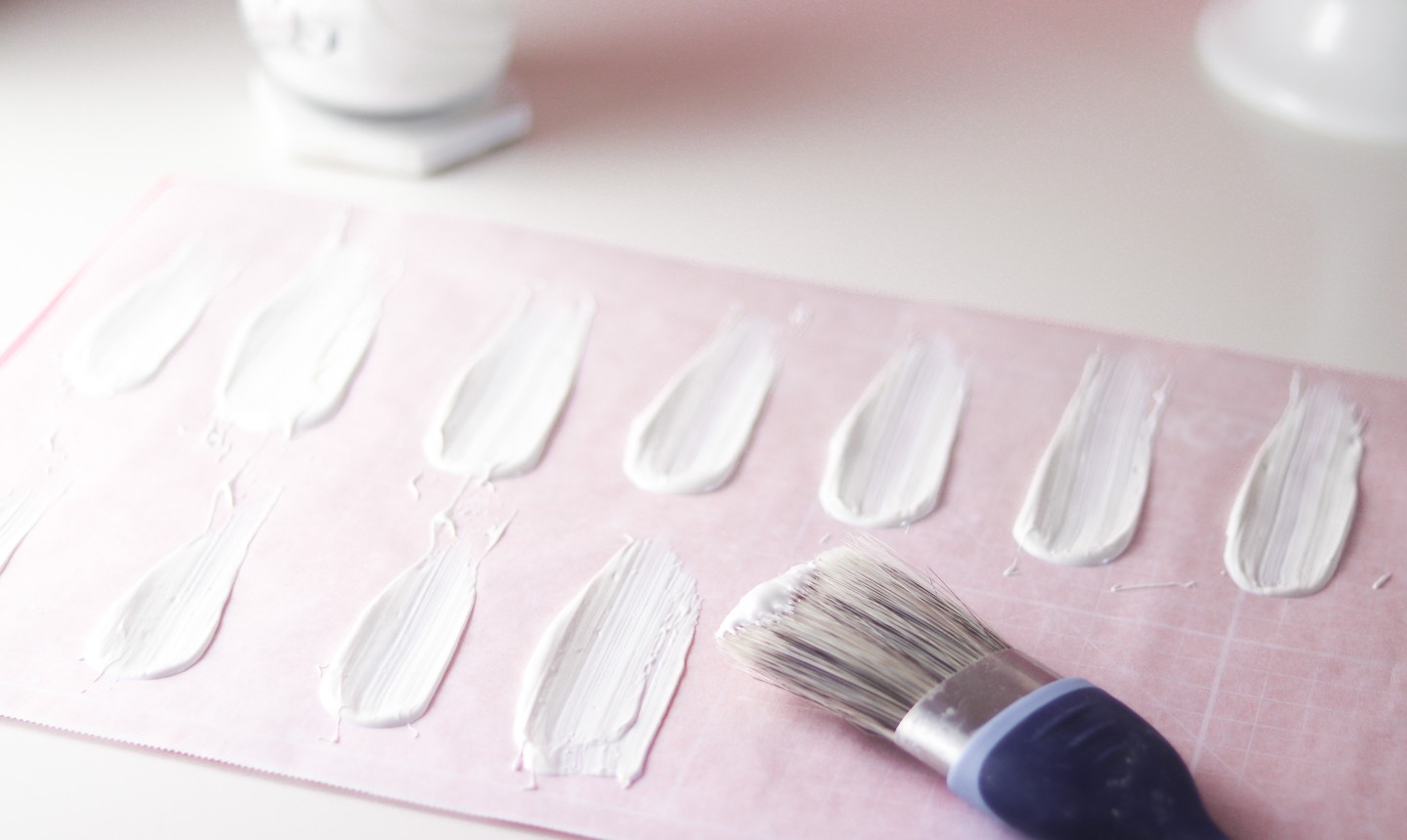 Use a large, flat food safe paint brush to sweep the candy melt out into a feather or brush stroke shape! (Make sure to leave the very start of your candy melt dollop fairly thick and un-brushed, as this end will need to anchor into the cake and buttercream.) Repeat for each feather and leave to set.
4. Assemble, Assemble, Assemble!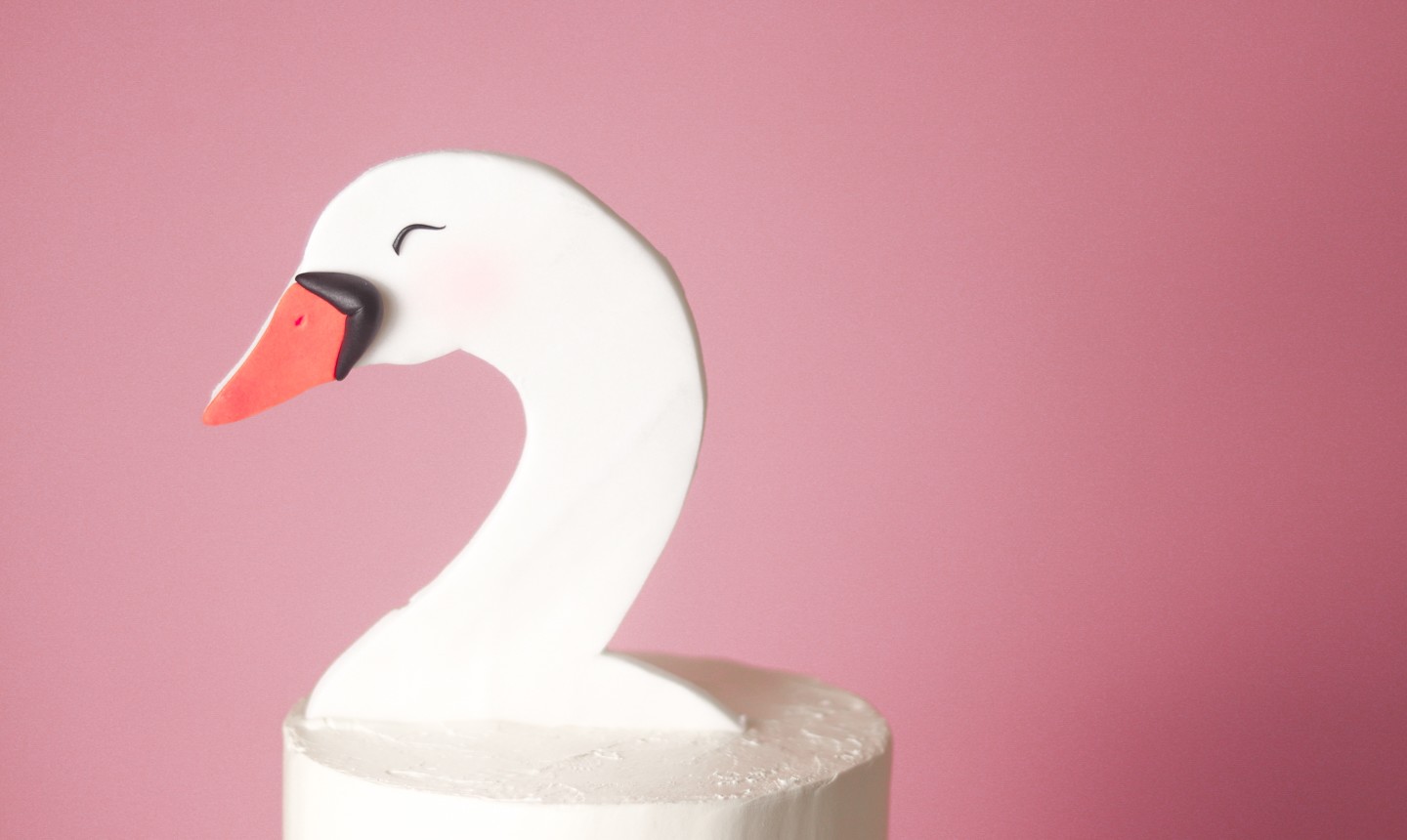 When your swan head is set and ready to handle, it's time to add it to the cake! Gently push the swan head topper into place.
Now to add the feathers: Start by pushing a flurry of them into the top of the cake, which will help conceal your swan's body.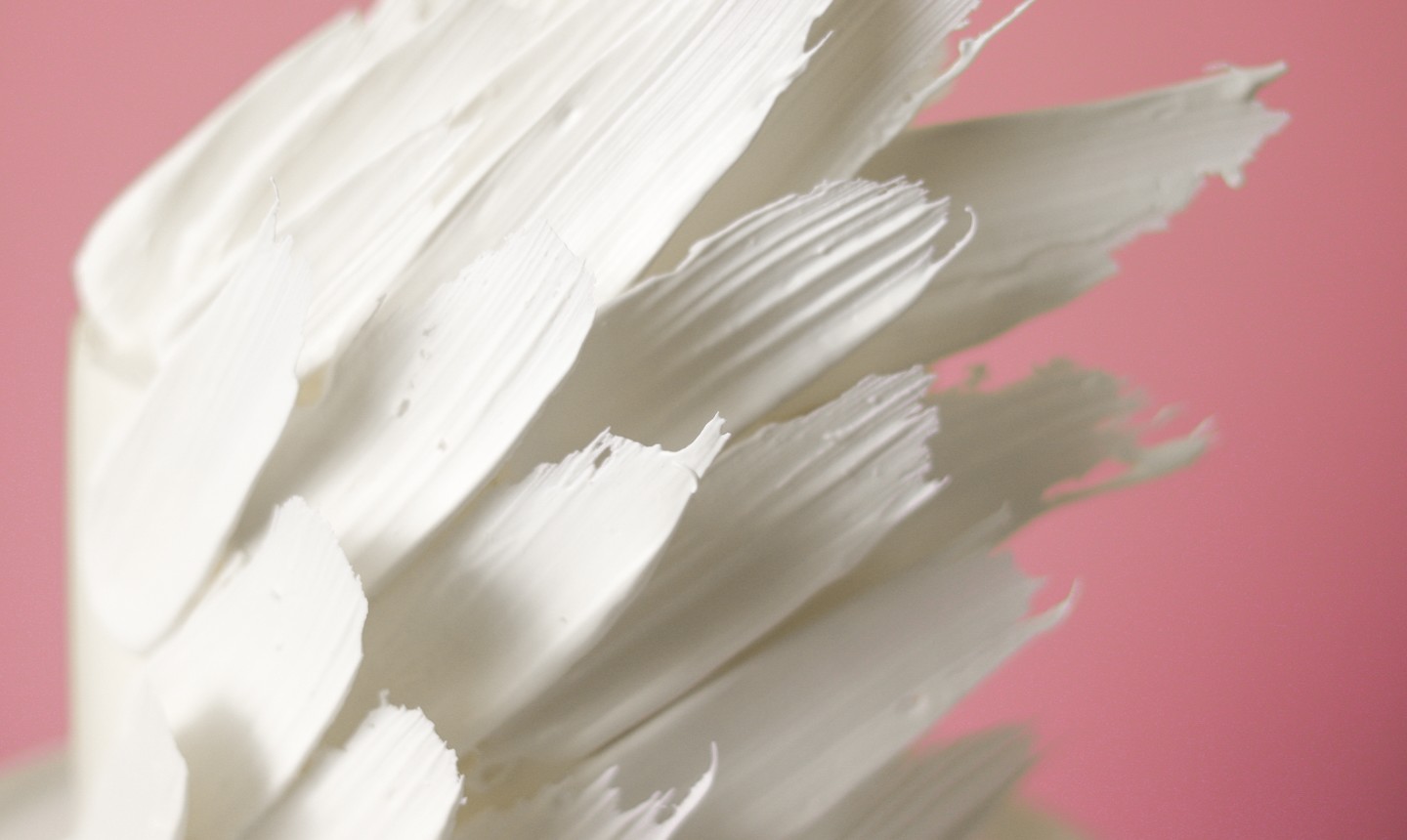 To feather the sides of your cake, pipe a little white chocolate onto the cake and attach your candy melt feather, holding it in place for a few seconds until set.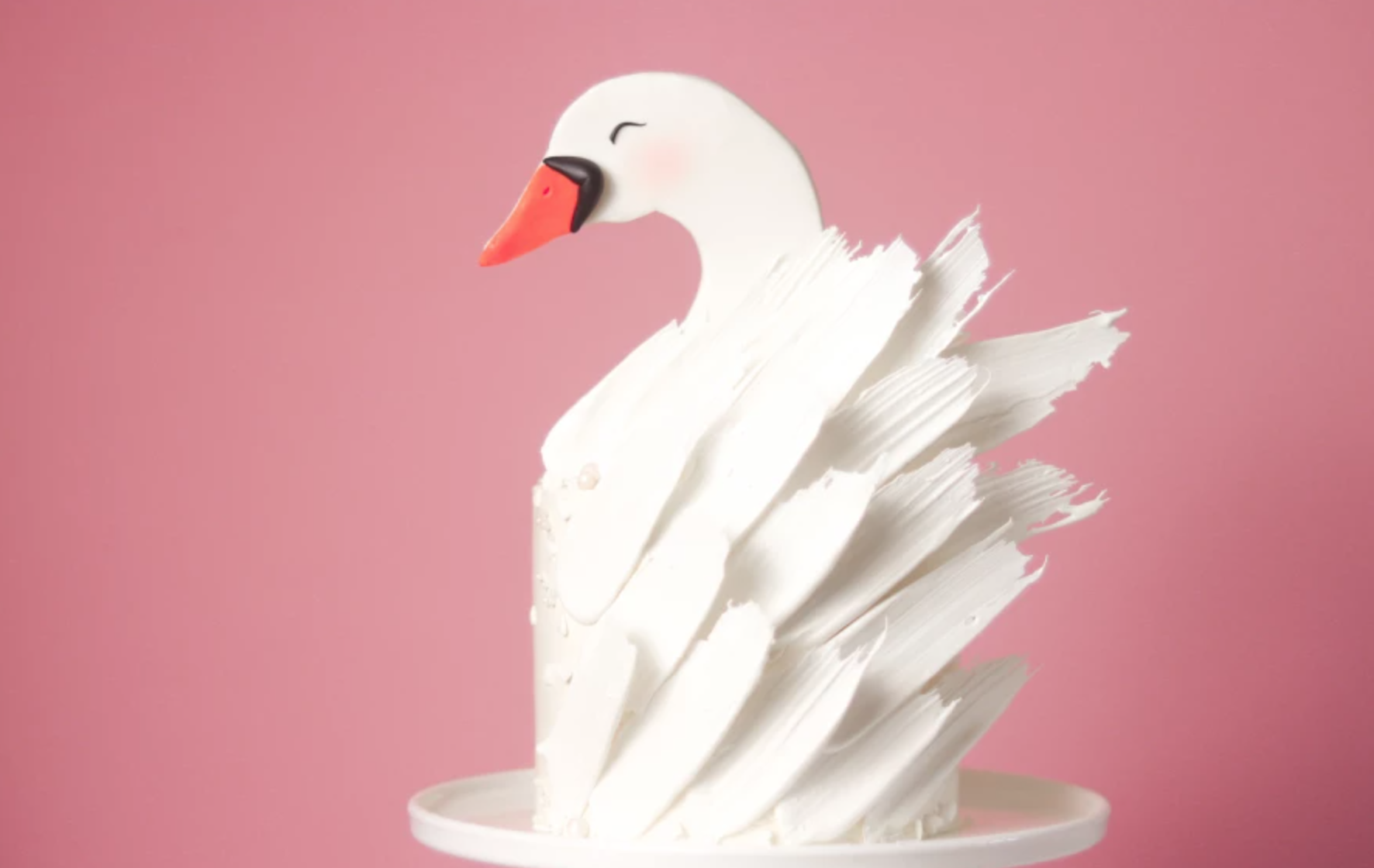 Finally, layer on a few extra details. We chose shimmery heart sprinkles for Valentine's Day.