Do you love the smooth, creamy flavor of white chocolate? If so, then this white chocolate buttercream recipe is just what you've been waiting for. 
Photos via CakeSpy
White chocolate transforms a typical buttercream recipe into something truly incredible.
While it looks like a standard vanilla buttercream on your finished cake, one bite reveals that this topping is anything but plain old vanilla.
The white chocolate imparts a full-bodied, creamy flavor with almost caramel-like undertones to your buttercream. It's addictive, and it's delicious. Even dark chocolate lovers may find themselves giving white chocolate another chance once they taste this unique frosting!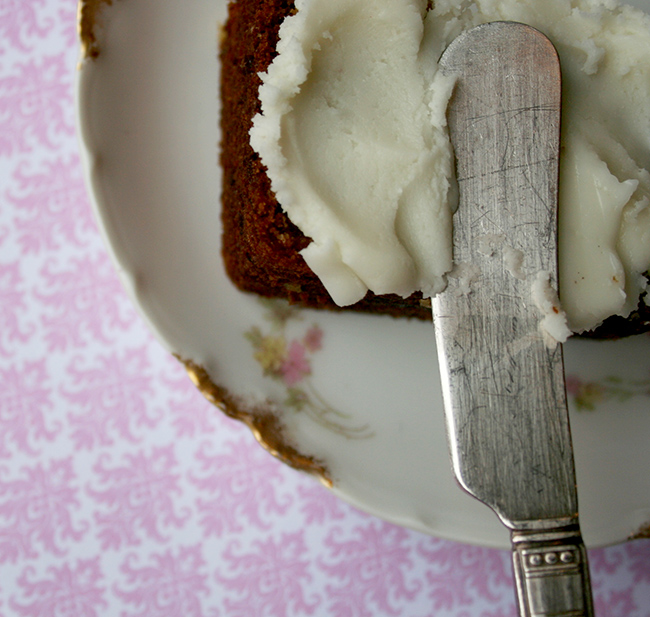 White chocolate buttercream
Makes enough to frost one two-layer, one 8″ to 9″ cake, or 24 cupcakes
2 sticks unsalted butter, softened 
2-3 cups powdered sugar, sifted 
1 teaspoon vanilla extract
6 ounces high-quality white chocolate, melted and slightly cooled 
Pinch of salt
Milk or cream, to thin (if needed) 
Step 1:
In the bowl of a stand mixer fitted with the paddle attachment, cream the butter, one cup of the powdered sugar and the vanilla extract until smooth and creamy. 
Step 2:
Add the white chocolate and salt, and beat on medium-high speed until incorporated.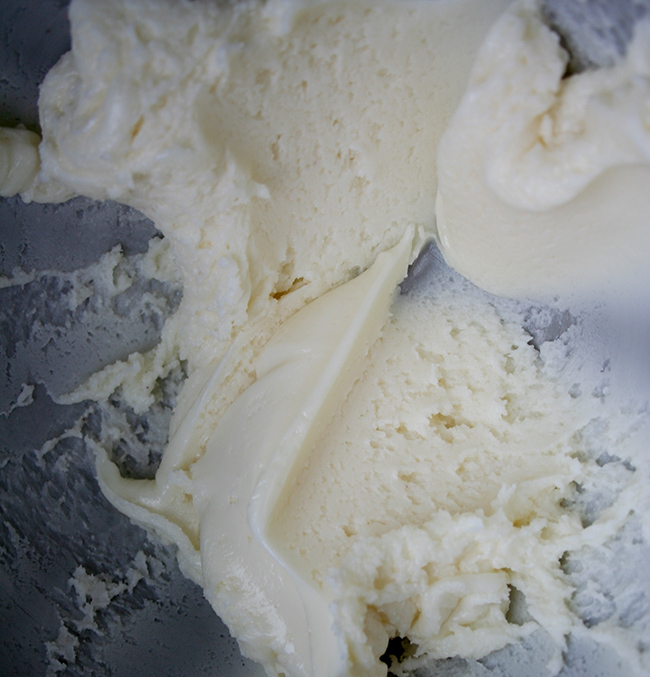 Step 3:
Add the remaining sugar, one cup at a time, mixing on low speed at first and then increasing the speed as the sugar is absorbed, until the mixture has attained your desired spreading or piping consistency. If at any point it becomes too thick or clay-like in texture, add in milk or cream, a few teaspoons at a time, to thin.
Recipe notes
This buttercream sets up almost like a "crusting" buttercream — that is to say, it becomes firm as it cools. As such, it's best to use this buttercream to ice or fill your cake directly after you make it. 
Since the white chocolate is a dominant flavor in this recipe, use the best quality white chocolate you can get your hands on. It makes a difference!
Regarding the white chocolate being melted and "slightly cooled" — this means that you should have melted the white chocolate and let it cool for just a few minutes, so that it is no longer hot; however, it should still be soft and pliable. 
Need help melting your chocolate properly? Check out this handy post on how to melt white chocolate.
How to use your white chocolate buttercream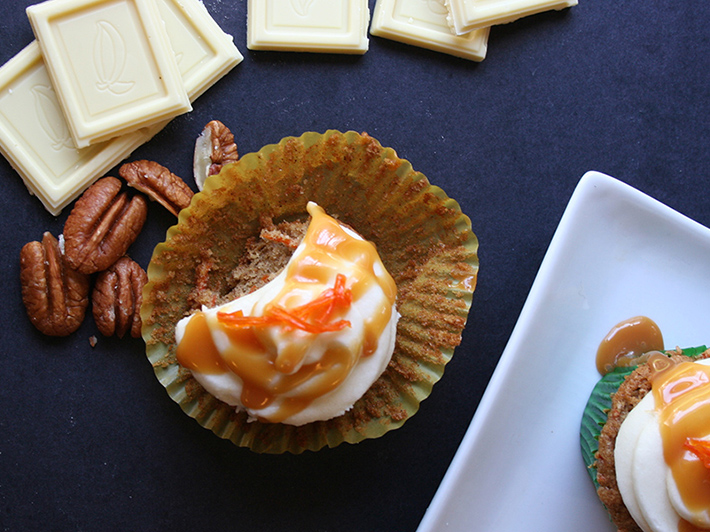 How should you use your white chocolate buttercream? Great question. Here are six inspiring ideas:
FREE Guide! Not-So-Basic Buttercream Decorating Ideas
Get insider tricks & inspiration to make one-of-a-kind buttercream goodies in this FREE PDF guide, available exclusively on Bluprint.Get My FREE Guide »