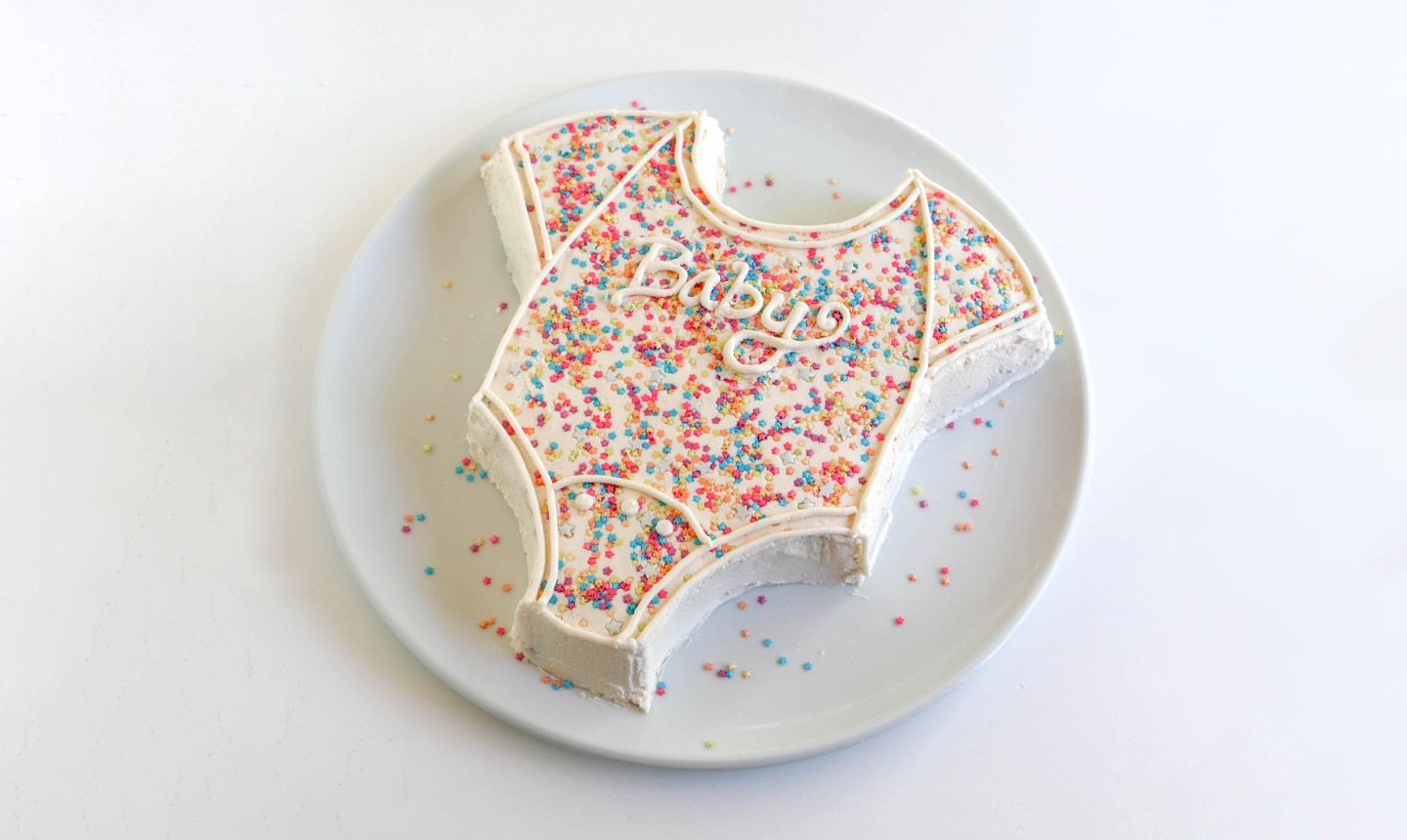 There's a baby on the way, and that means it's time to break out your extra-adorable cake decorating skills. We'll show you how to make 7 delicious, over-the-top desserts … and also give you lots of ideas for what to write on them!
1. To the Woods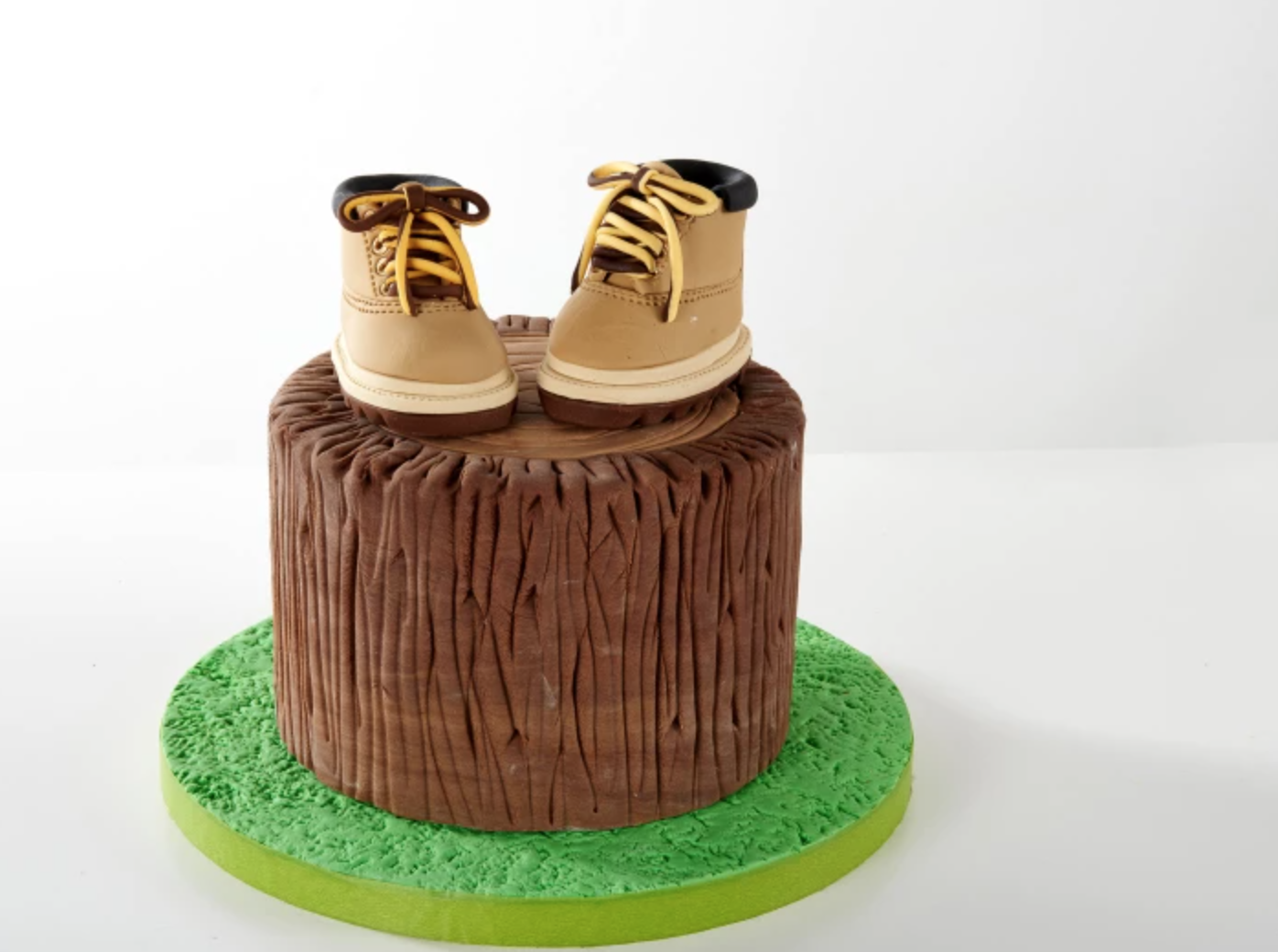 We officially found something cuter than tiny baby shoes: tiny baby shoes made of fondant! Perfect for a future plaid-wearer, the key to these realistic work boots is to layer the sole three times. (And if these aren't the baby-to-be's style, we've also got how-to's for flip flops, Mary Jane's, sneakers and more.)
MAKE IT
2. All Dressed Up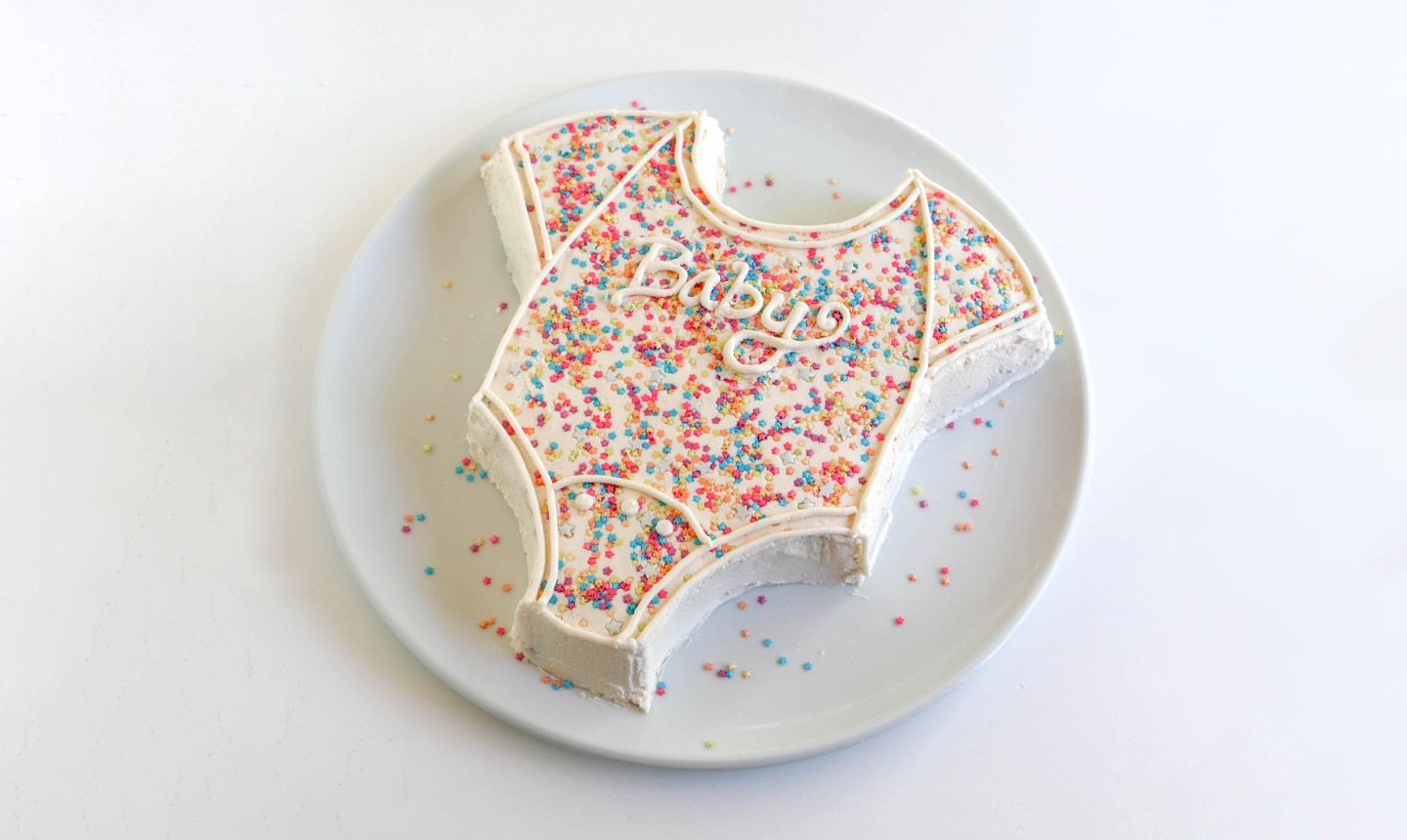 We'll let you in on a little secret: you don't need to splurge on a special pan to make this onesie cake! Bake up a rectangular treat, and we'll show you how to shape and cut it. (Tint the batter pink or blue to turn this cutie into a gender reveal cake!)
MAKE IT
3. Catching Zzzs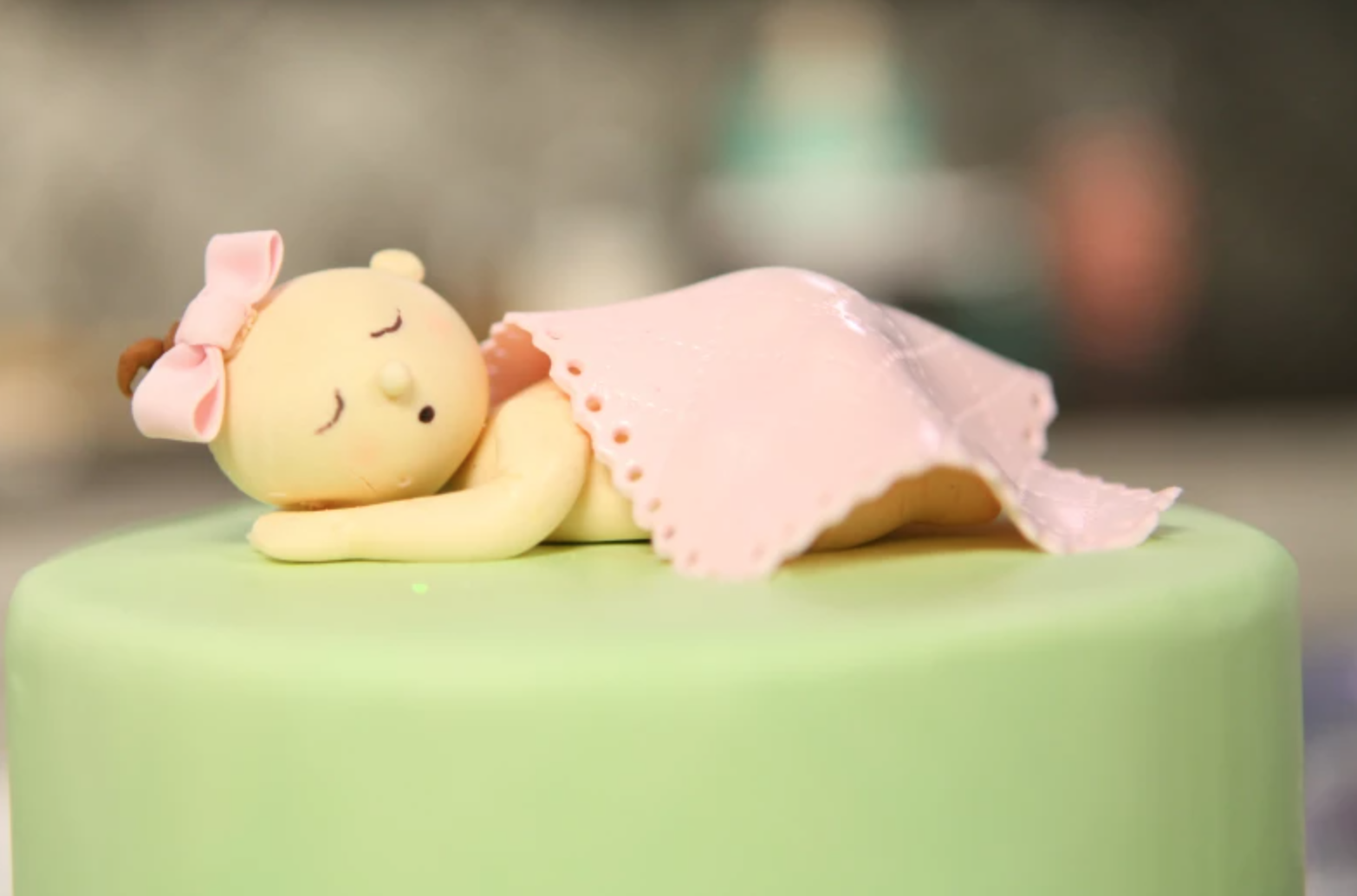 Cue the awwws. This sleeping baby cake topper starts with a tear-drop shaped body, and then gets lots of adorable fondant details. Customize her blankie with any colors you like!
MAKE IT
4. Gentle Giant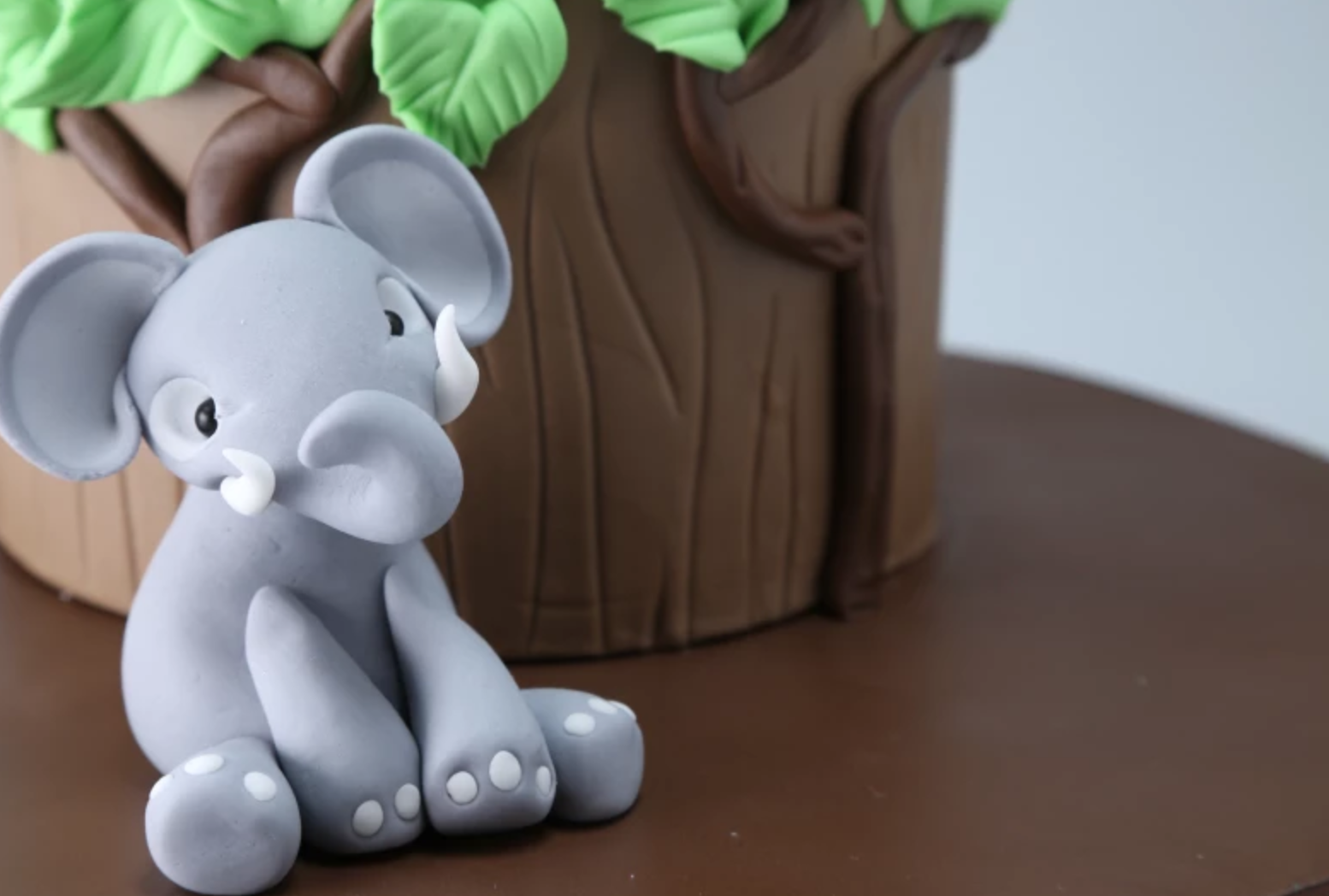 Celebrate the new baby with the sweetest shower theme: elephants! To keep this animal looking cute, be sure to mold the head and trunk from one piece of fondant.
MAKE IT
5. Keep it Clean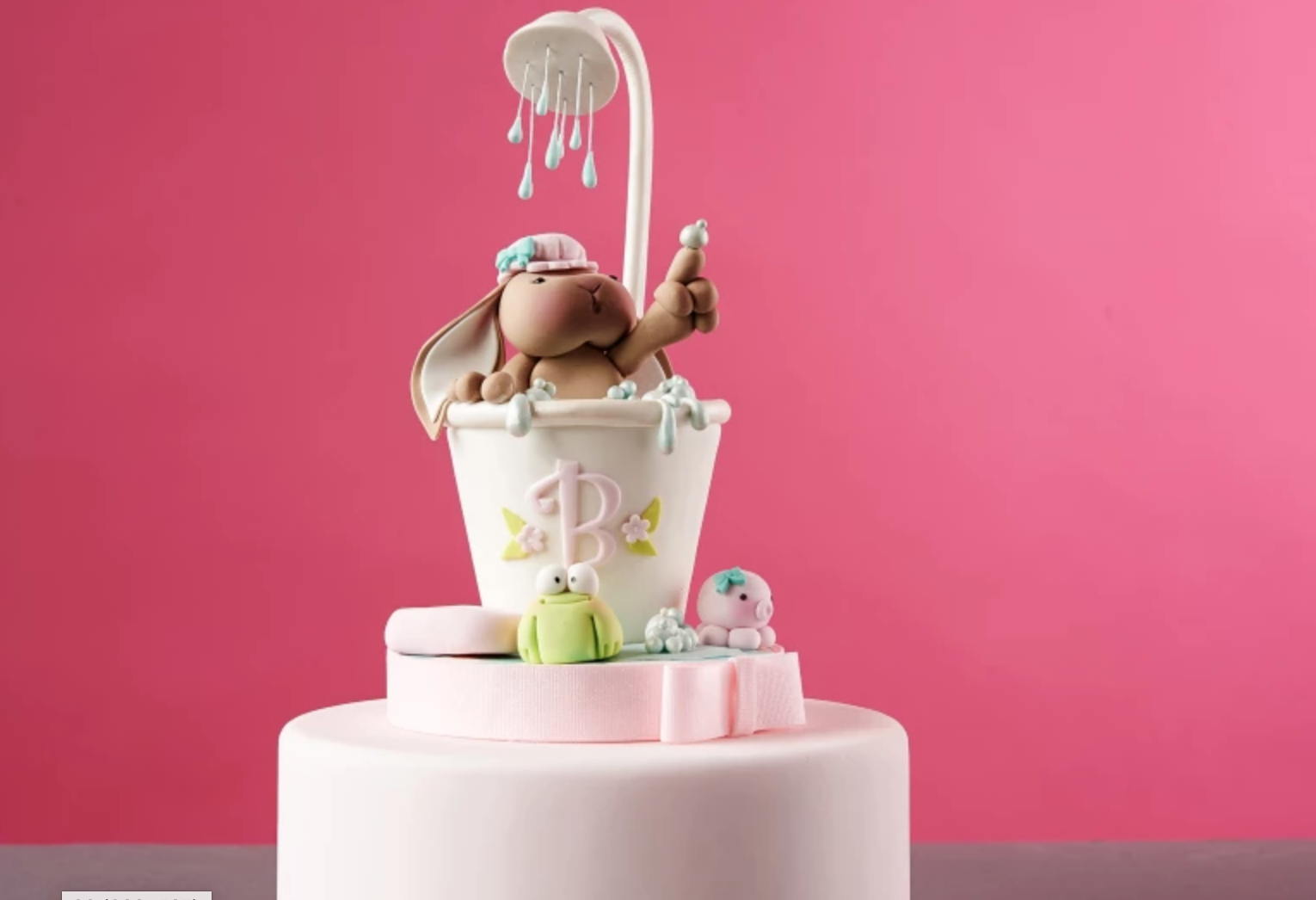 Splish, splash this baby bunny is taking a bath! Take that "shower" theme literally (and adorably) with this fondant cake topper featuring details like water droplets and bubbles. Just make sure you leave time for each piece to dry before assembling!
MAKE IT
6. Cuteness is Brewing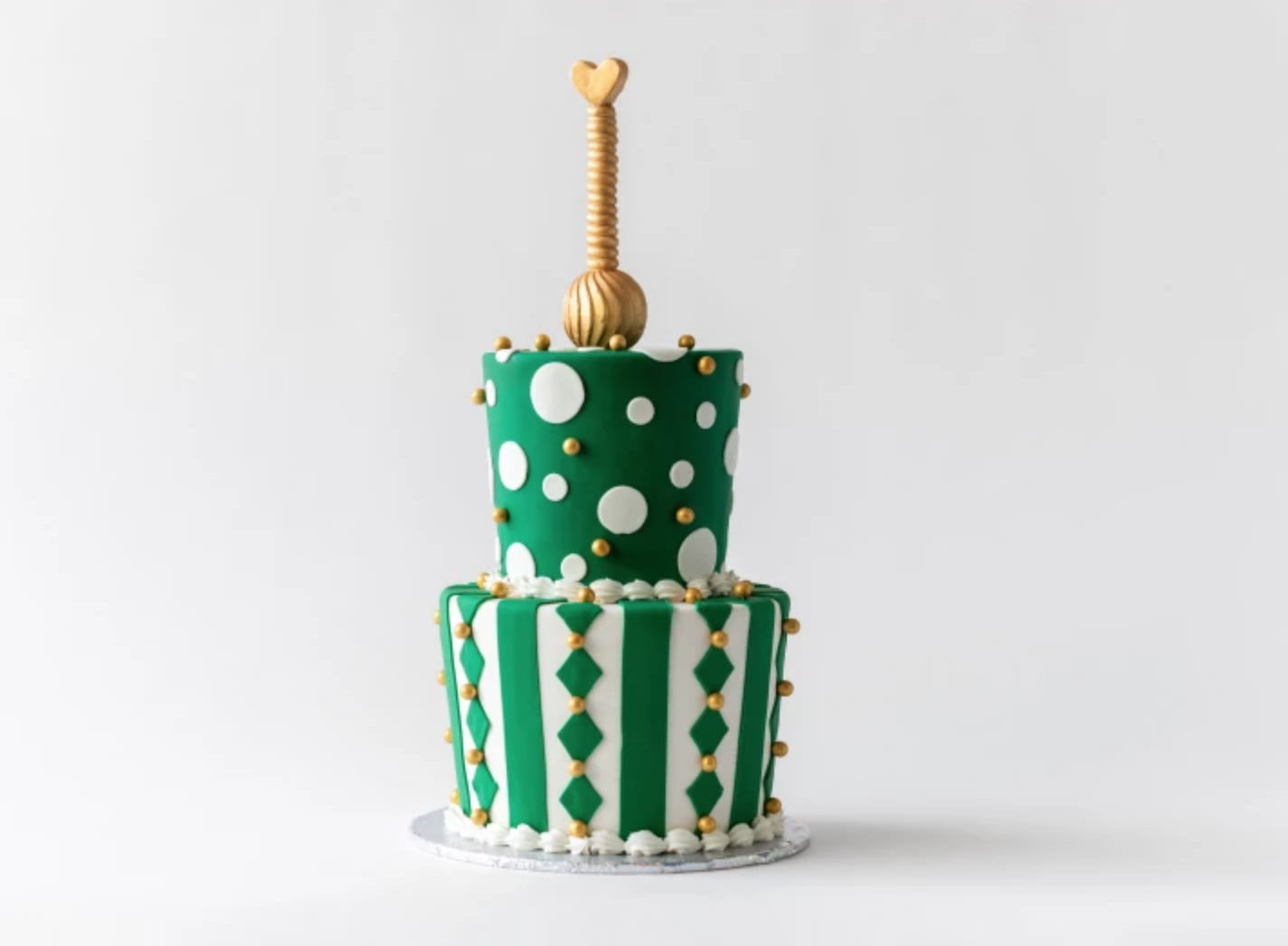 We raise your tea party theme, and bring you a Mad Hatter theme! This tiered masterpiece pays homage to the classic character, while adding a golden rattle on top that mom-to-be will surely love.
MAKE IT
7. Aaalll the Toys
Blocks, rubber ducky, stuffies, oh my! Start spoiling the new babe now with a cake filled with fun. The add-ons are all easy to make with fondant when you start off with basic shapes.
MAKE IT
Bonus: The 25 Best Baby Shower Cake Sayings
You've decided on your cake, now add an extra special message for the parents-to-be!
Showers of love for Baby (last name)
Welcome little one!
Oh, baby!
We're over the moon to meet you soon!
Little hands, little feet, hello baby, goodbye sleep!
And baby makes 3
The big day is near. Baby (name) is almost here!
Peek-a-boo! We can't wait to meet you!
Hip, hip, hooray: Baby is on the way!
Someone special, someone dear, Baby (name) is almost here!
Hello, baby!
Up up and away, a little one is on the way!
Baby love
Hello little one
Welcome to the world, (name)!
It's a (gender)!
Let the adventure begin!
Twinkle twinkle little star, do you know how loved you are?
A little peanut is on the way!
Little baby, big love!
Due with two!
Next stop: parenthood!
Ahoy, little boy!
Hey baby!
Bonjour, petit bebe!