Every new season has its own trends in the fashion world, and that includes jewelry and accessories, too! With summer approaching, here's a quick guide the top 10 jewelry trends of the moment.
Find out the materials, styles and ways to wear jewelry that are as hot as this season's weather!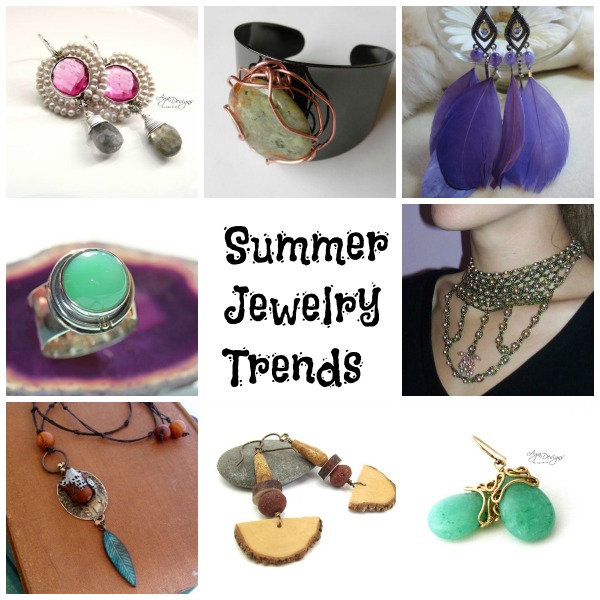 Stay totally on-trend by crafting your jewelry from these materials.
Wood
Wood jewelry is everywhere this summer, so channel your inner naturalist and create jewelry made from this basic supply. Wood slices, wooden beads, wood bangles and cut wooden shapes are all components you can put to good use. Keep the look natural by using the wood as is or giving it a simple stain rather than painting it.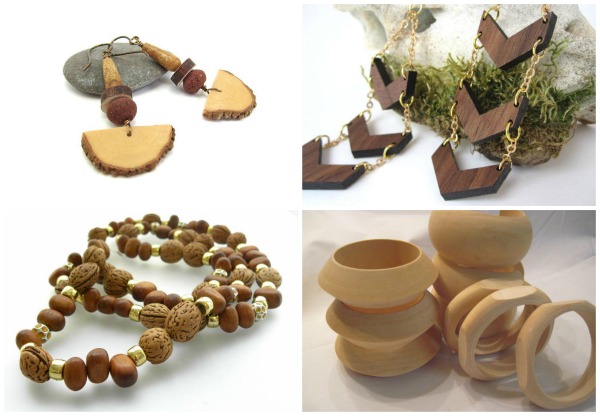 Photos via Bluprint members Aimee Re, sewhavok, Elenda Beading and Banglewood Craft.
Stones
Natural stones are gorgeous, unique and incredibly popular this season. Like wood, they're a natural material, and, depending on how they're used, they can channel a Bohemian or an elegant vintage vibe. Wrap them with wire to form earrings or pendants, or mount them in settings as rings. No matter how you use them, they're sure to be an eye-catching part of any summer outfit.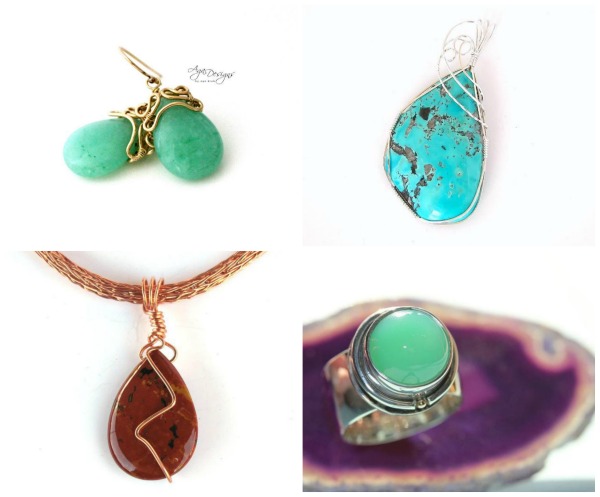 Photos via Bluprint members AgaDesigns, Desert Shine, Autumn Days and Kieran. 
Feathers and fur
Feathers and fur are natural materials too, and believe it or not, they're having a moment in the fashion world. Since the hippie/boho style is popular this season, feathered earrings, necklaces and even bracelets are commanding attention on the runway as well as the street. As with most of this summer's trends, it seems that bigger is better, so go wild!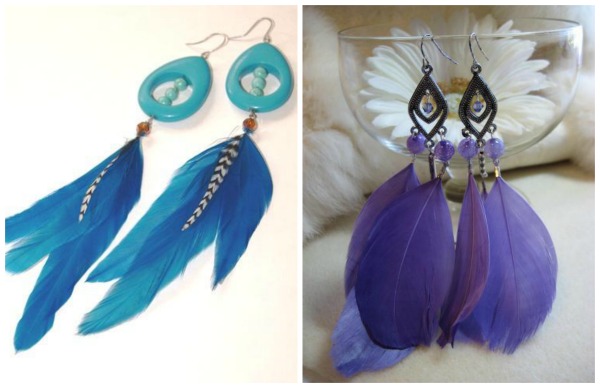 Photos via Bluprint members Andi T., KarenCre30818
Chains
Chains are a great way to add a tough and unexpected edge to an otherwise feminine outfit. Choose your favorite type of metal and create an accessory that pairs perfectly with a flowing skirt or floral top.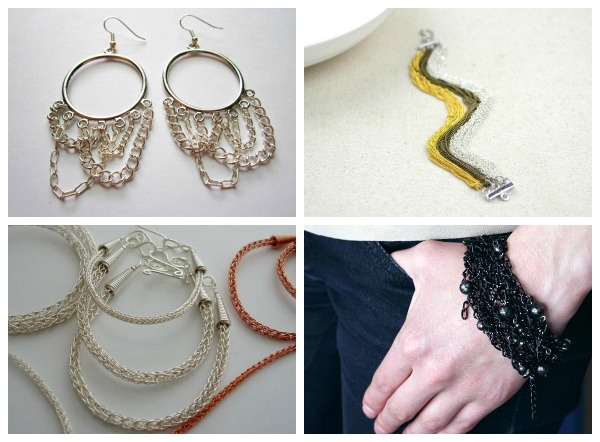 Photos via Bluprint members Kimberlie, Jersica, Abby Hook and Dafna Dar.
These retro styles are making a comeback.
Hippie/Boho
As the preference for natural materials like wood, stones and feathers indicates, this summer is all about channeling nature and decades past to bring back a boho vibe. Earthy colors, hammered metals, animals, fringe and more are part of this casual look.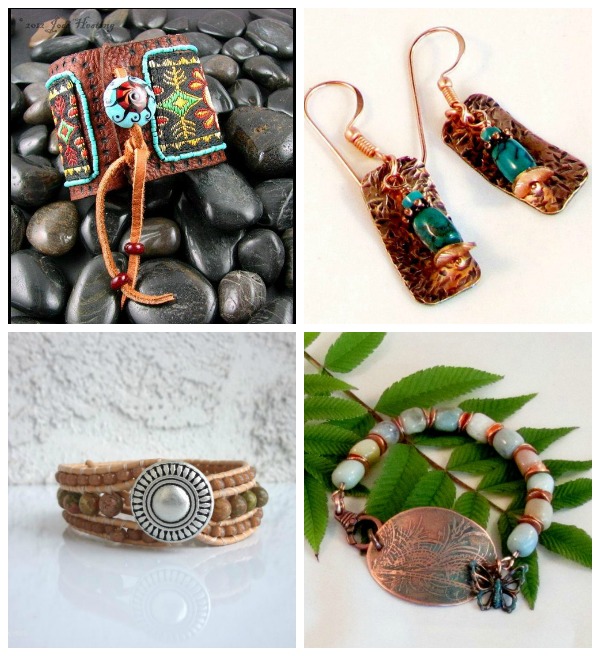 Photos via Bluprint members Beadworx, TjeCan, siggysbeads, and TjeCan
Vintage
If the hippie style isn't enough of a throwback for you, the other popular style for Summer 2015 is total vintage. As in, imagine going through your grandmother or great-grandmother's jewelry box and pulling out some of her favorite pieces. Pearls, lace, filigree and flowers are must-haves as you channel a time gone by.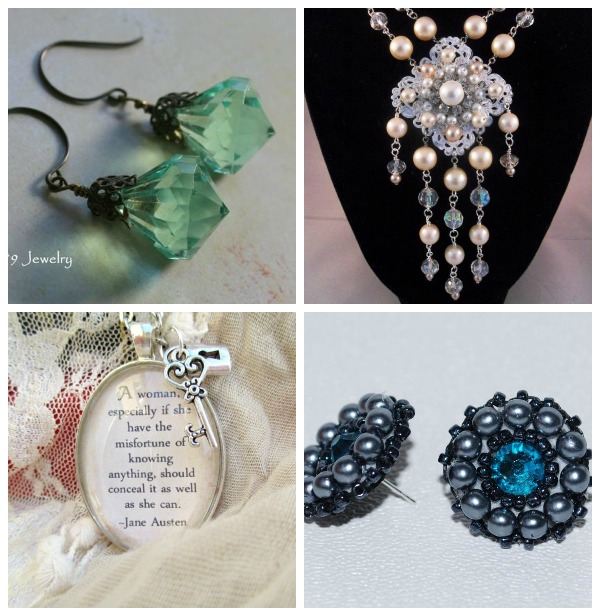 Photos via Bluprint members TheSexyKnitter, welchaida485127, WhimsyJig, mokoandco
Take a look at the most popular types of necklaces, bracelets and earrings for the season.
Chokers
Chokers are making a comeback, but they're not the velvet atrocities of the 90s. These are funky and fun, a mixture of vintage and modern that will make a statement no matter what outfit you pair them with.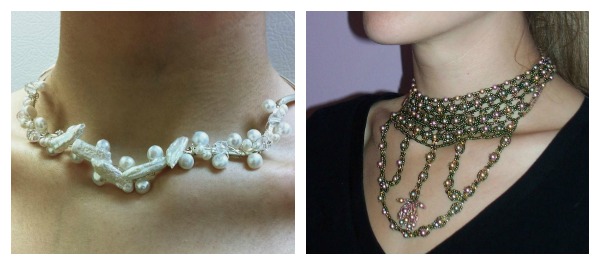 Photos via Bluprint members VickiRowe, ZaneyMae
Pendants
Long pendants are the other trend in necklaces, as they lend themselves perfectly to the boho style. The trick is to keep the dangle simple and natural and the chain/cord very long.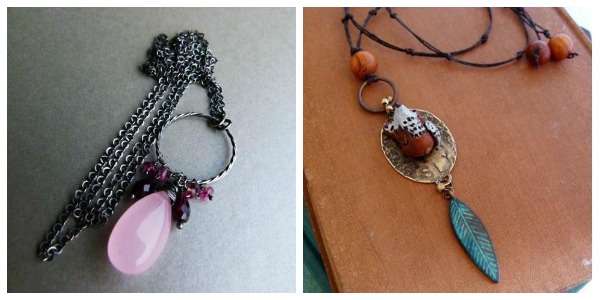 Photos via Bluprint members DeFactory, humblebeads, 
Earrings
Statement earrings this season emphasize the motto, "Bigger is better!" Funky geometric shapes paired with beads, hammered metal and even feathers are all totally on trend. Take a look at how each of these fits with either the popular boho or the vintage style.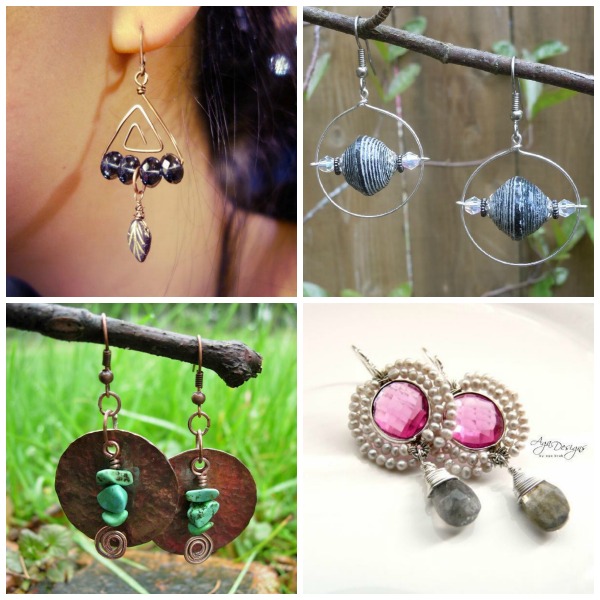 Photos via Bluprint members Juichia Che, Saturday Sails, jhammerberg, AgaDesigns
Cuffs
Large cuffs are further proof that size matters this summer. Whether they're made from beads, wire, resin, plastic, metal or wood, the key is that they make a major statement.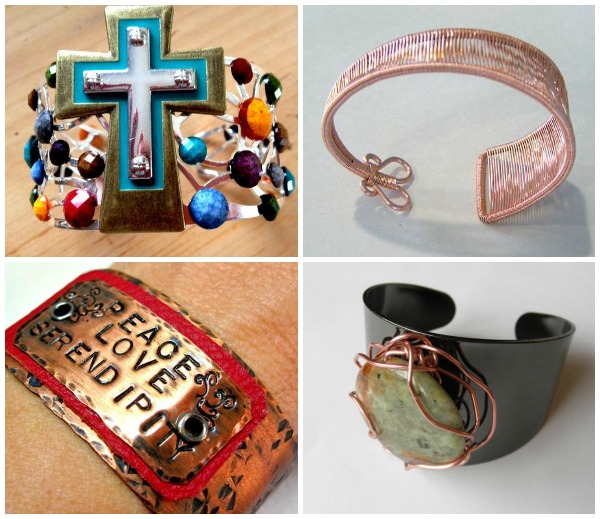 Photos via Bluprint members knoelle, Jodi Bombardier, My Three Metals, sewmom
What do you think of this season's top 10 summer jewelry trends? Are they your style? What pieces could you make inspired by some of these ideas?
Top Free Jewelry Patterns