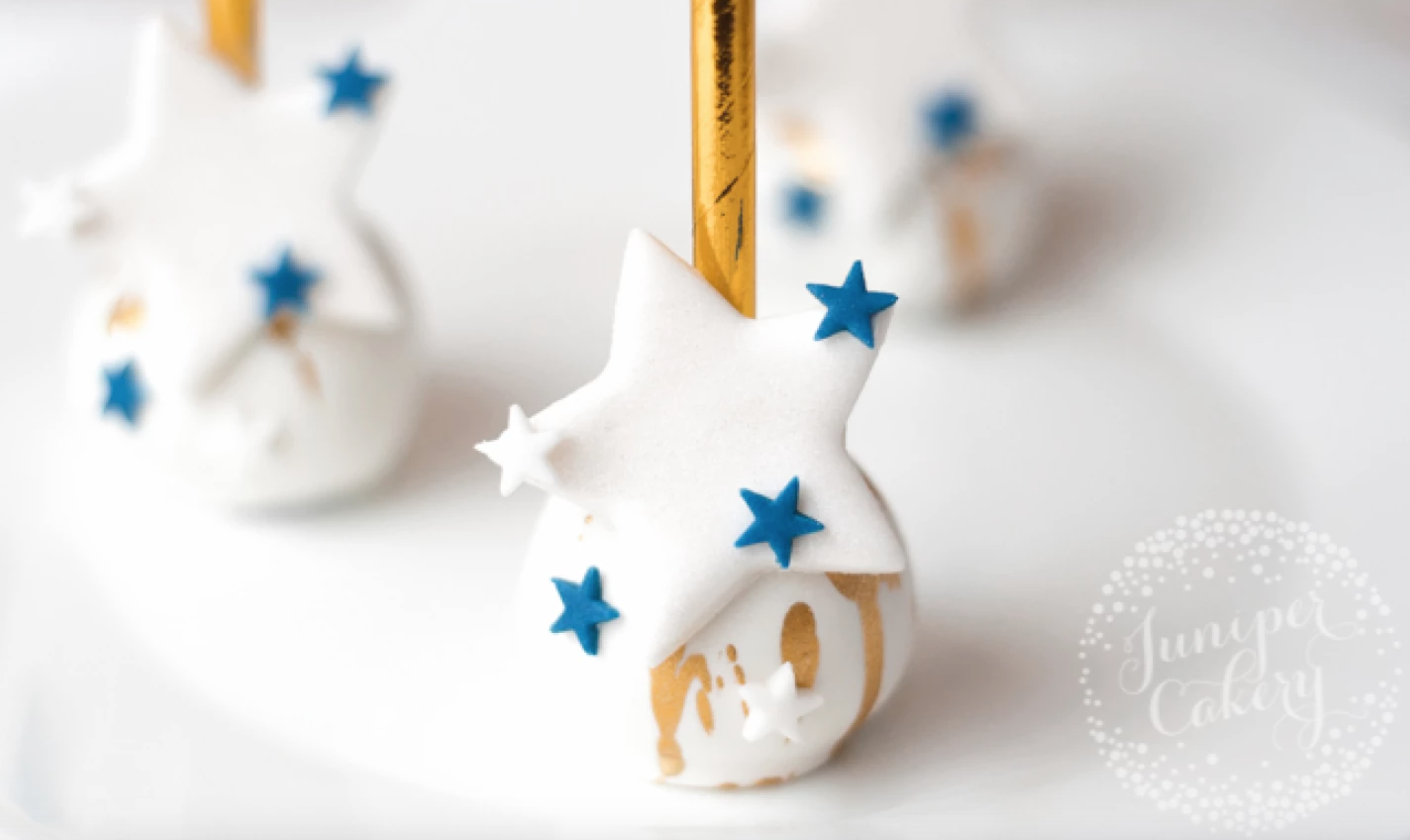 No Memorial Day or Fourth of July BBQ is complete without a patriotic dessert, and these cake pops are just the thing to make and share. We stuck with a blue and white color scheme, but you can always customize yours to fit the party decor.
Star-Spangled Cake Pops
Level: Easy
What You Need
Blue or red baked cake (use our red velvet or blue velvet recipes)
Buttercream (Swiss meringue or American buttercream both work well)
Red, white and blue fondant (buy it or make your own)
White candy melts
Paramount crystals, Crisco or vegetable oil
Lollipop sticks
Fondant rolling pin
Edible gold paint
Food-safe paint brush
Star cutters
White luster dust
Waxed paper
Cookie sheet
Instructions
1. Roll Out the Cake Pops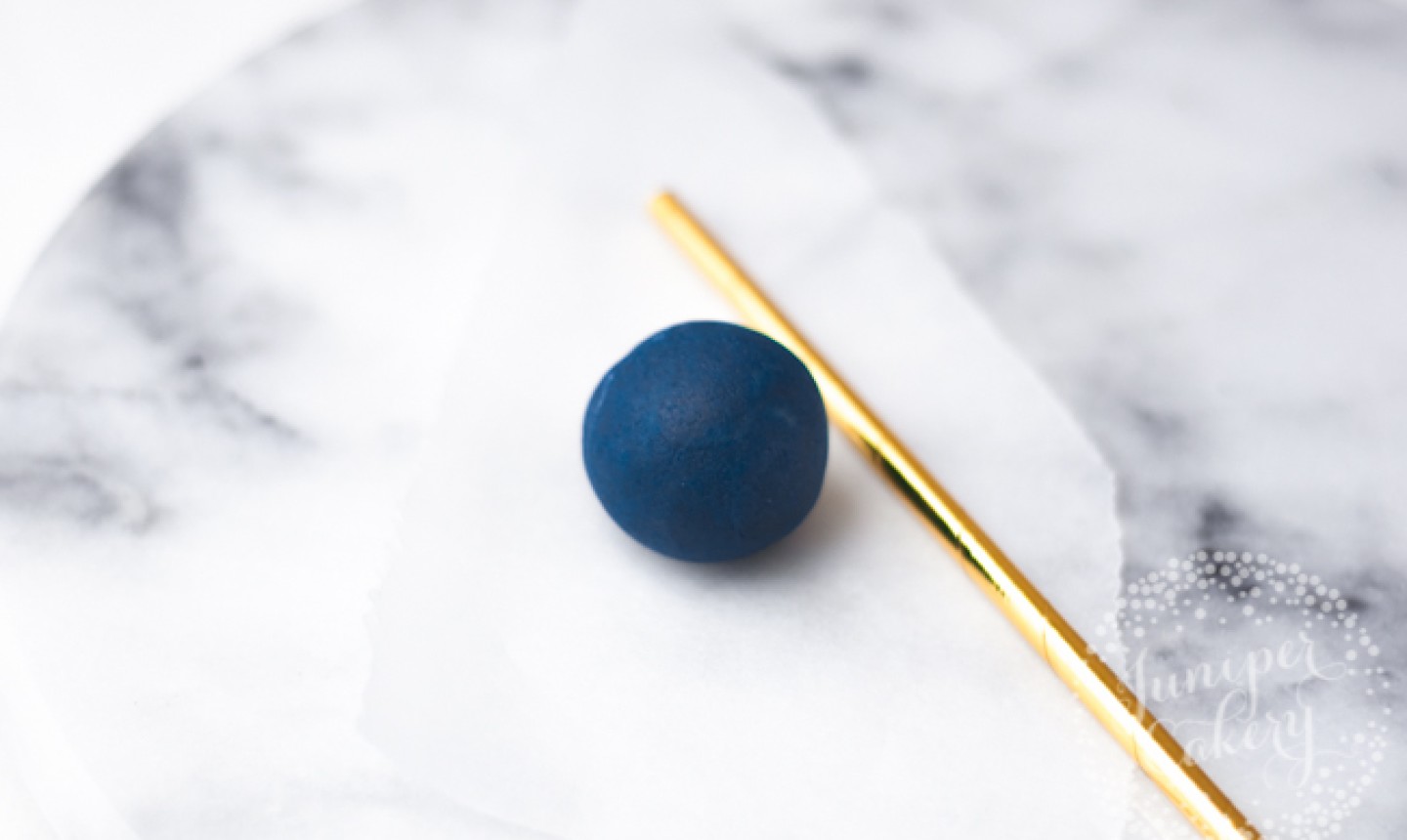 Mash your baked cake and combine it with buttercream. For every 2 cups of cake, use 1 tablespoon buttercream. Adjust this ratio until you have a doughy consistency you can roll into a ball.
Good to Know: We used blue velvet cake, but you can also make a white cake and use blue food coloring.
Roll a bit of dough into a ball. Test the consistency by pushing a lollipop stick into the middle of a ball. If the cake cracks, the mix is too dry and needs more buttercream. If the ball loses its shape, the mix is too soft and needs more cake.
When you have the right consistency, roll all the dough into equal portions.
2. Insert the Sticks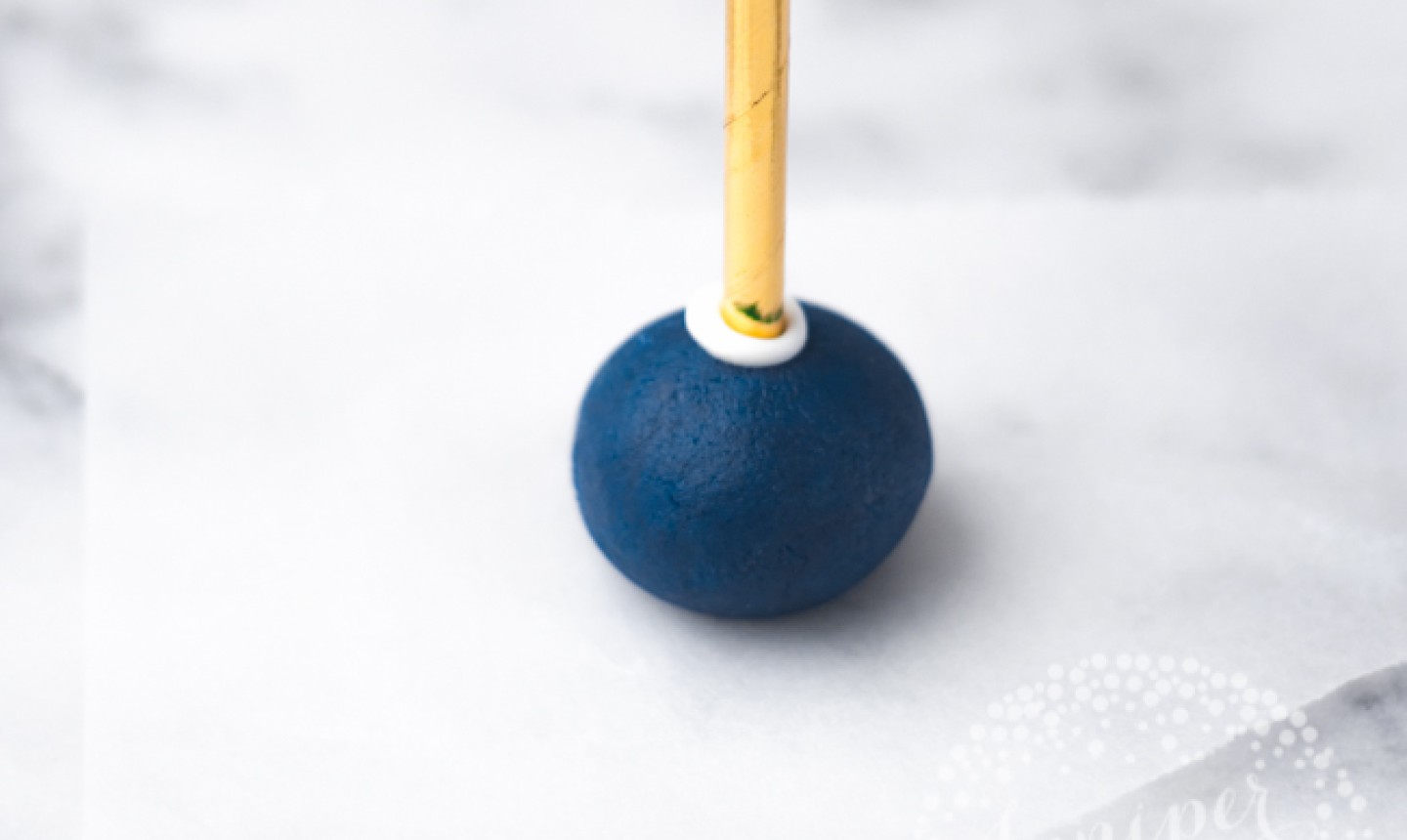 Melt a small amount of white candy melts and insert the tip of a lollipop stick into the coating. Push it about halfway though a cake ball. Repeat this step for each cake ball, then chill the pops in the fridge for a few hours.
3. Dip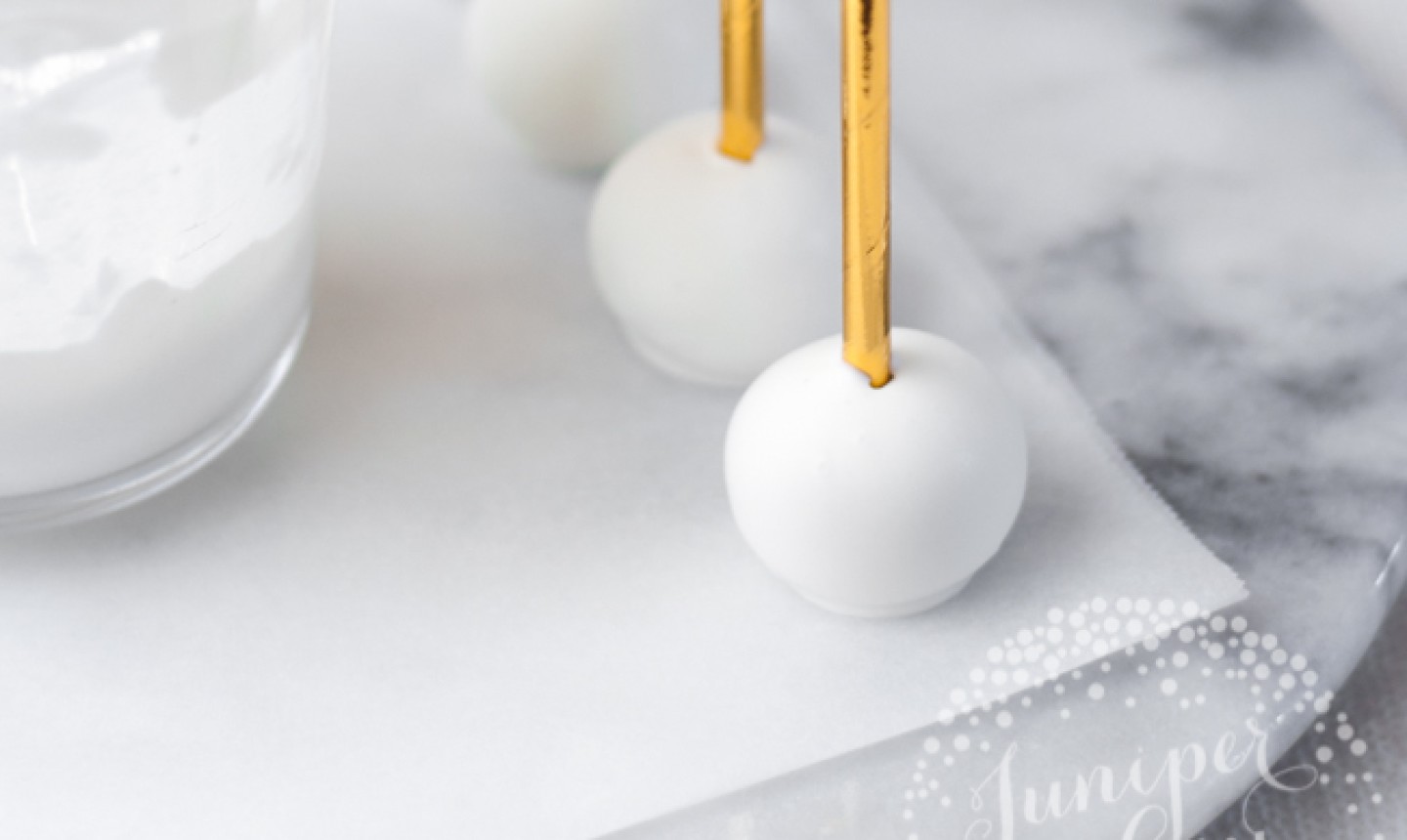 When the cake pops are chilled, melt more candy melts. Thin them down with a small amount of paramount crystals, Crisco or vegetable oil.
Dip each cake pop into the melts. Let the excess coating drip off, then place the pops on a cookie sheet lined with waxed paper to dry.
4. Paint the Pops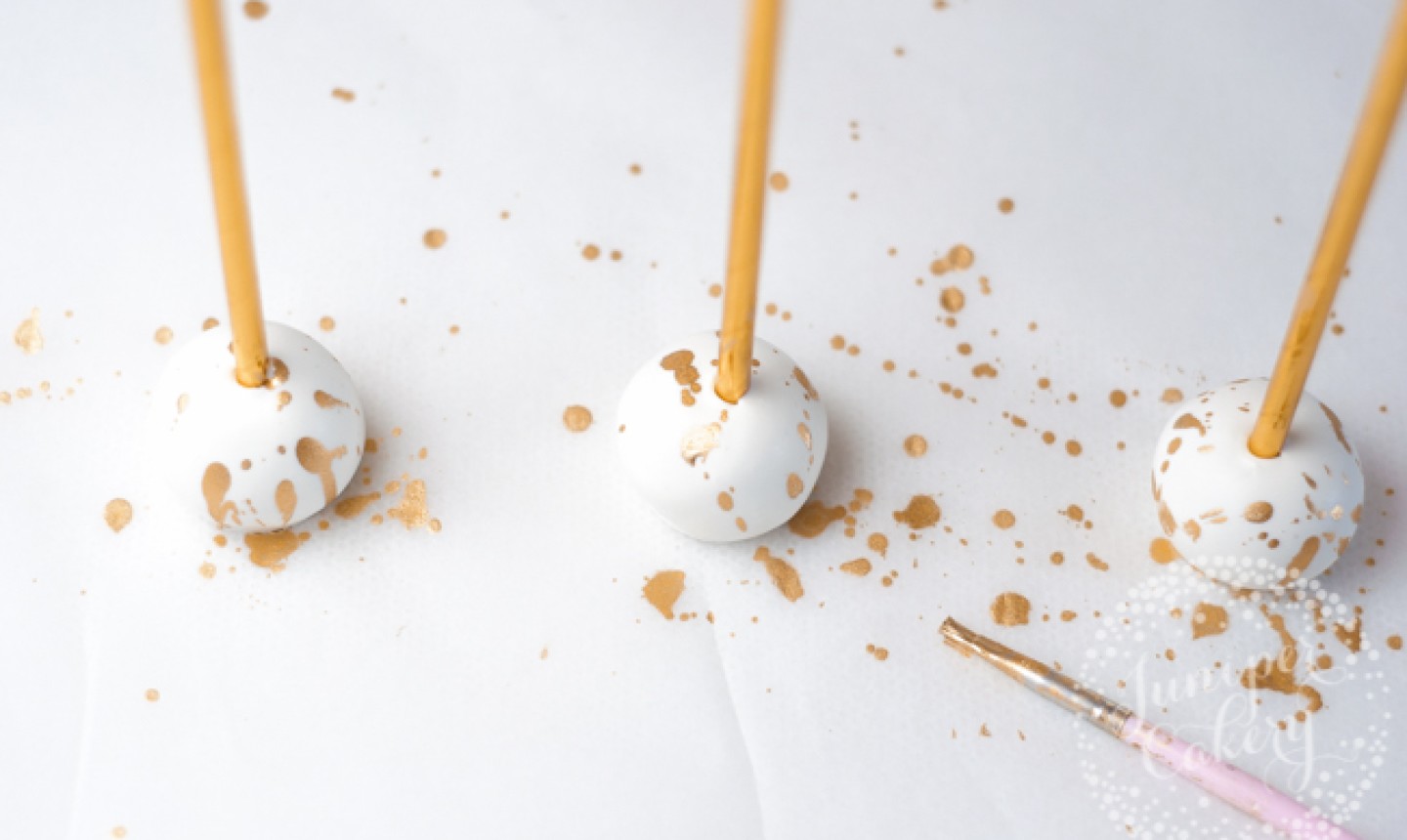 Use a paintbrush to splatter flecks of edible gold paint over the coated cake pops.
5. Cut Out the Stars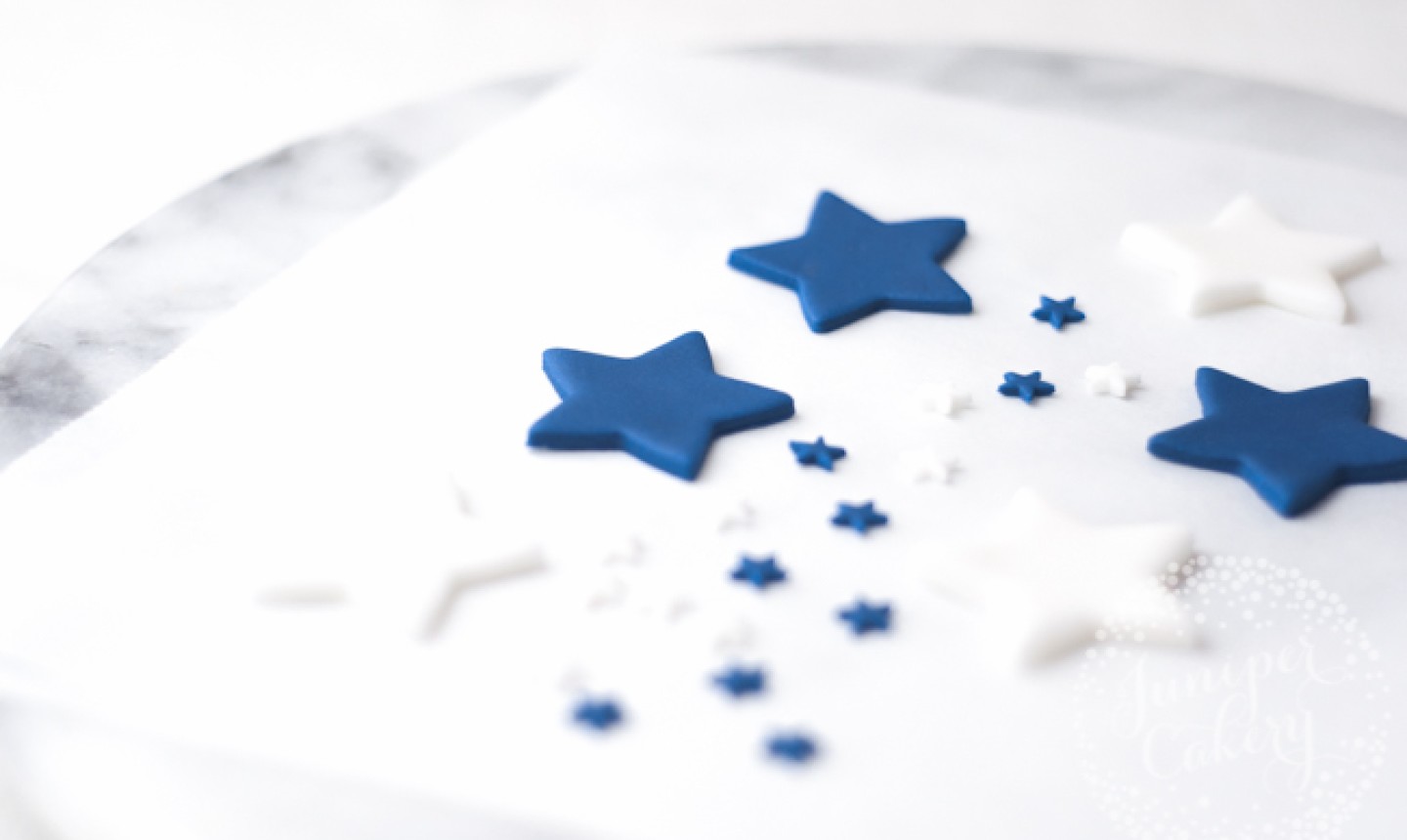 Roll your fondant until flat, then use cutters to make a series of medium to small stars. Set aside the fondant to dry until the pieces are a little firm — how long this takes can vary depending on the humidity.
Once firm, brush the stars with luster dust to give them a little shine.
6. Decorate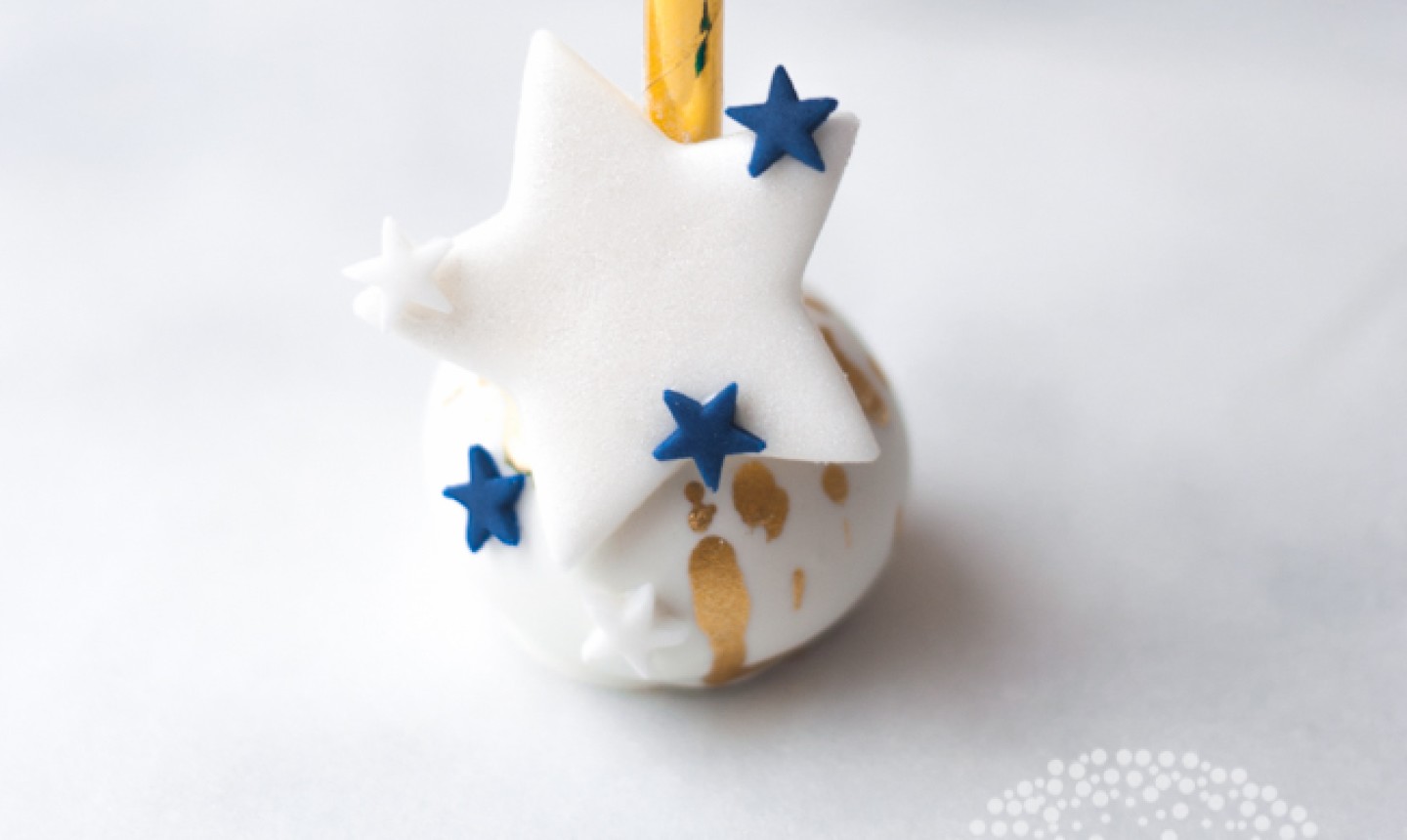 Use leftover melted candy coating (or melt some more) to attach the fondant stars to your cake pops. Let dry, then they're ready to serve!