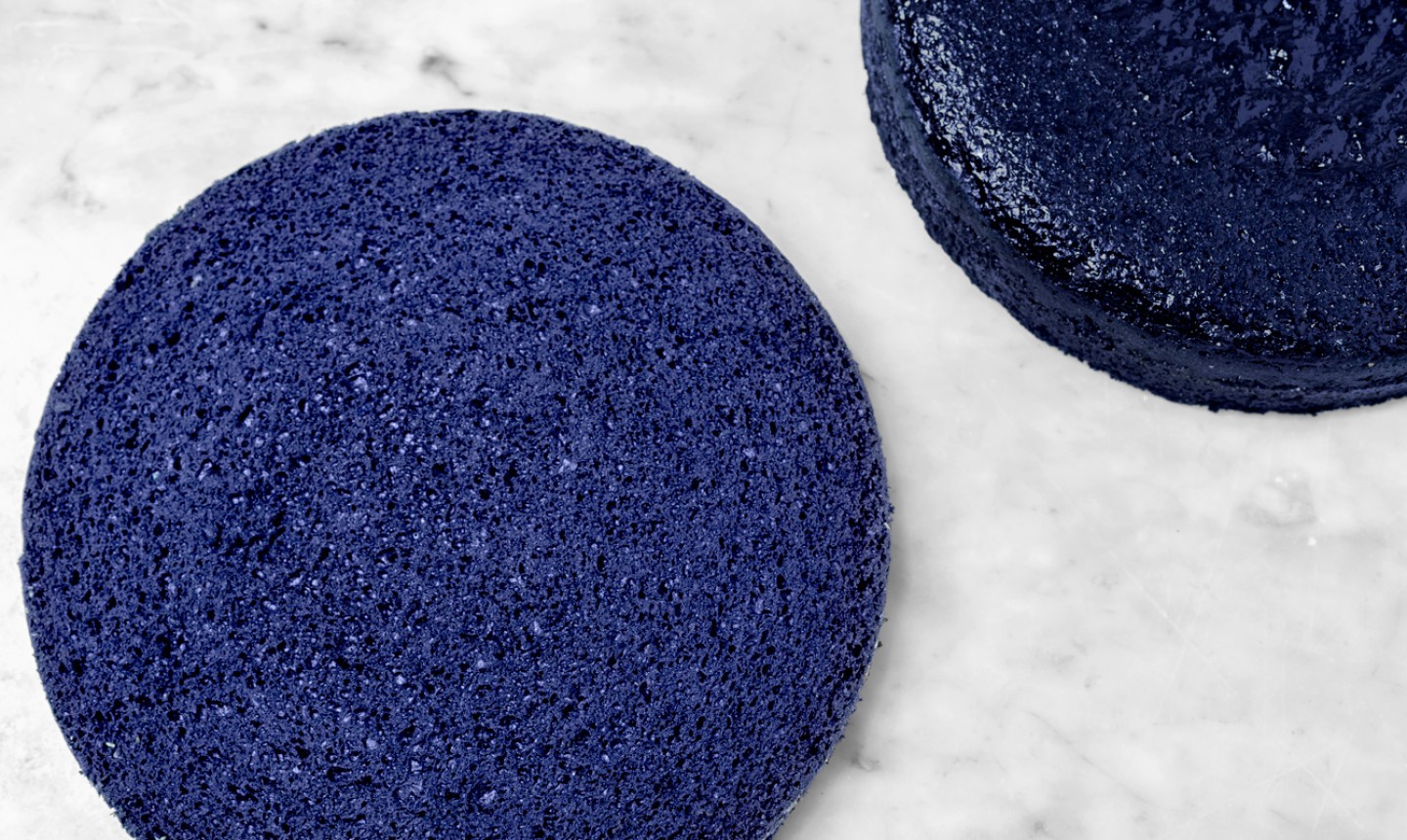 Making this deep blue Joshua John Russell cake is about as easy as it gets. Pair it with red velvet cake and white ice cream (or buttercream!) for a festive treat you can enjoy while the fireworks blaze!
Blue Velvet Cake
Yield: Two 10″ cake rounds
Ingredients
4 cups granulated sugar
6 cups all-purpose flour
1 tablespoon plus 1 teaspoon baking soda
2 teaspoons salt
½ cup cocoa
2 cups unsweetened soy or almond milk
2 tablespoons white vinegar
1⅓ cups vegetable oil
1 tablespoon Madagascar bourbon vanilla extract
2 cups water
3 tablespoons blue food coloring
Instructions
1. Preheat the oven to 350 F. Thoroughly grease two 10″ round cake pans.
2. Fit the bowl of a standard mixer with the whip attachment and place the sugar, flour, cocoa, salt and baking soda into the mixing bowl. Mix on low speed.
3. Add blue food coloring to the water and set aside.
4. Add vinegar to the milk and set aside.
5. Add vanilla to the oil and set aside.
6. While the mixer is still running on low, add the oil mixture, milk mixture and half of the water mixture. Mix until well combined and lump-free.
7. Add the last of the water and blend until well combined.
8. Fill greased pans with the batter and bake for 30-45 minutes.