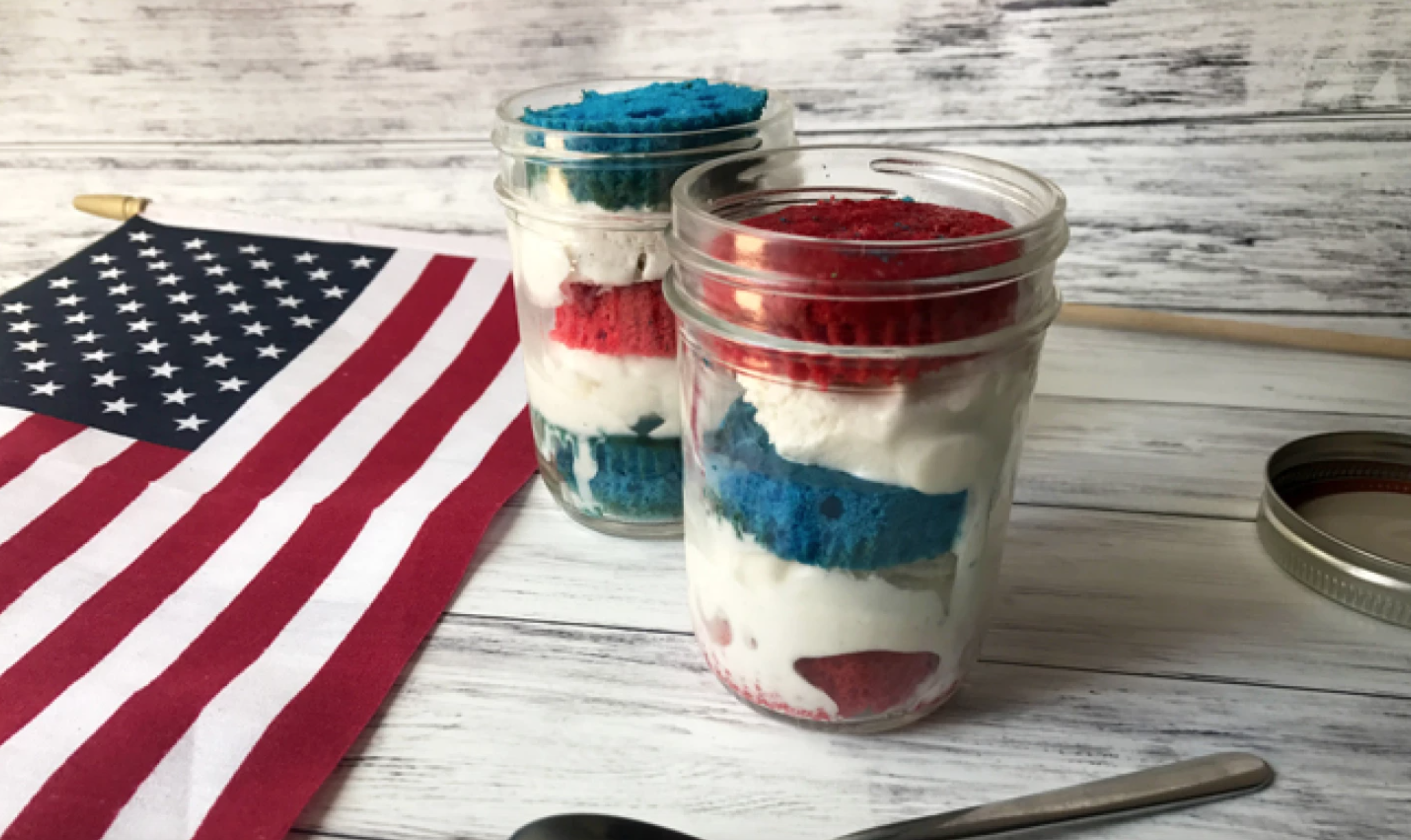 The Fourth of July is a great day for having fun in the sun, but you've also gotta keep cool. And these ice cream-cupcake treats make it so easy to do. The best part? You can make 'em well ahead of time, so you can spend the day-of enjoying time with friends and fam.
Good to Know: Most glass jars are made with tempered glass, so they hold up to extreme temperatures and overall are about 4-5 times stronger than regular glass. Tempered glass jars will specify on the packaging that they are OK for microwave and/or freezer use. Only use tempered glass jars for this presentation.
Ice Cream Cake Jars
Yield: 16 half-pint jars
What You Need
16 half-pint mason jars with lids
24 red and blue baked cupcakes
Vanilla ice cream
Zipper bag
Knife
Spoon or ice cream scoop
Pro Tip: One batch of cupcake batter makes enough for 16 jars. If you don't want that many, use the leftover cupcakes to make star-spangled cake pops.
Instructions
1. Bake and Freeze
Bake the cupcakes according to your recipe's instructions. You can make vanilla cupcakes and dye half red and half blue with gel coloring, or you can make half red velvet cupcakes and half blue velvet cupcakes.

Once the cupcakes are baked and cooled, place them in a zipper bag and freeze.

Good to Know: You want everything to be frozen so it's easier to handle and don't have to worry about the goods shifting and expanding in the jar.
2. Prep the Jars
Thoroughly wash and dry all of the mason jar and lid pieces, then let cool. You don't want to assemble your jars while the glass is warm from washing — it should be to at least room temperature before assembly.
3. Put It All Together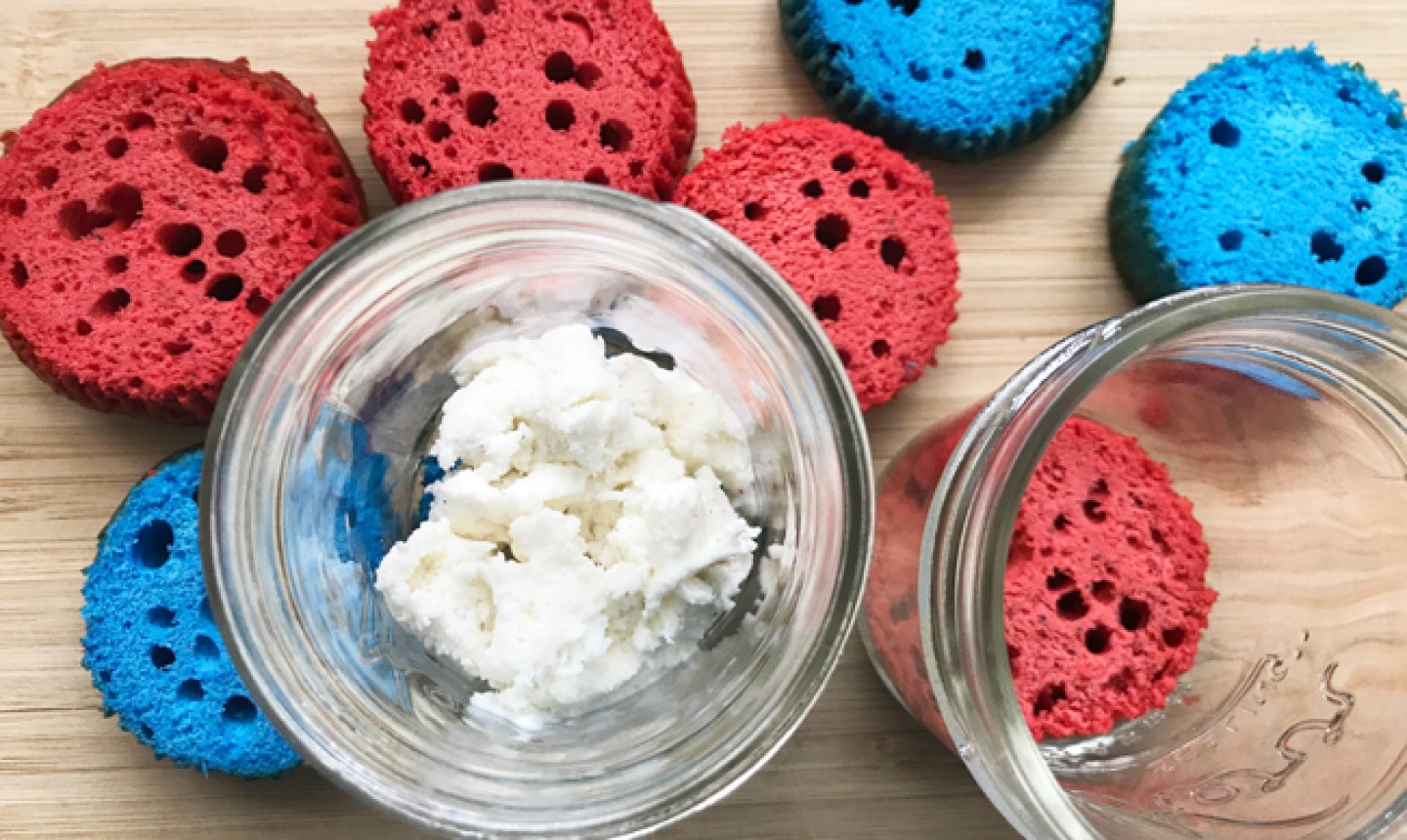 Remove the cupcakes from the freezer and remove their paper liners (if used). Cut each one in half horizontally.
Place one half of a cupcake at the bottom of the jar (in either color). Spoon a layer of ice cream on top.
Put another cupcake half (in the second color) on top of the ice cream. Continue layering the treats together, alternating between cupcakes and ice cream, until the jar is filled.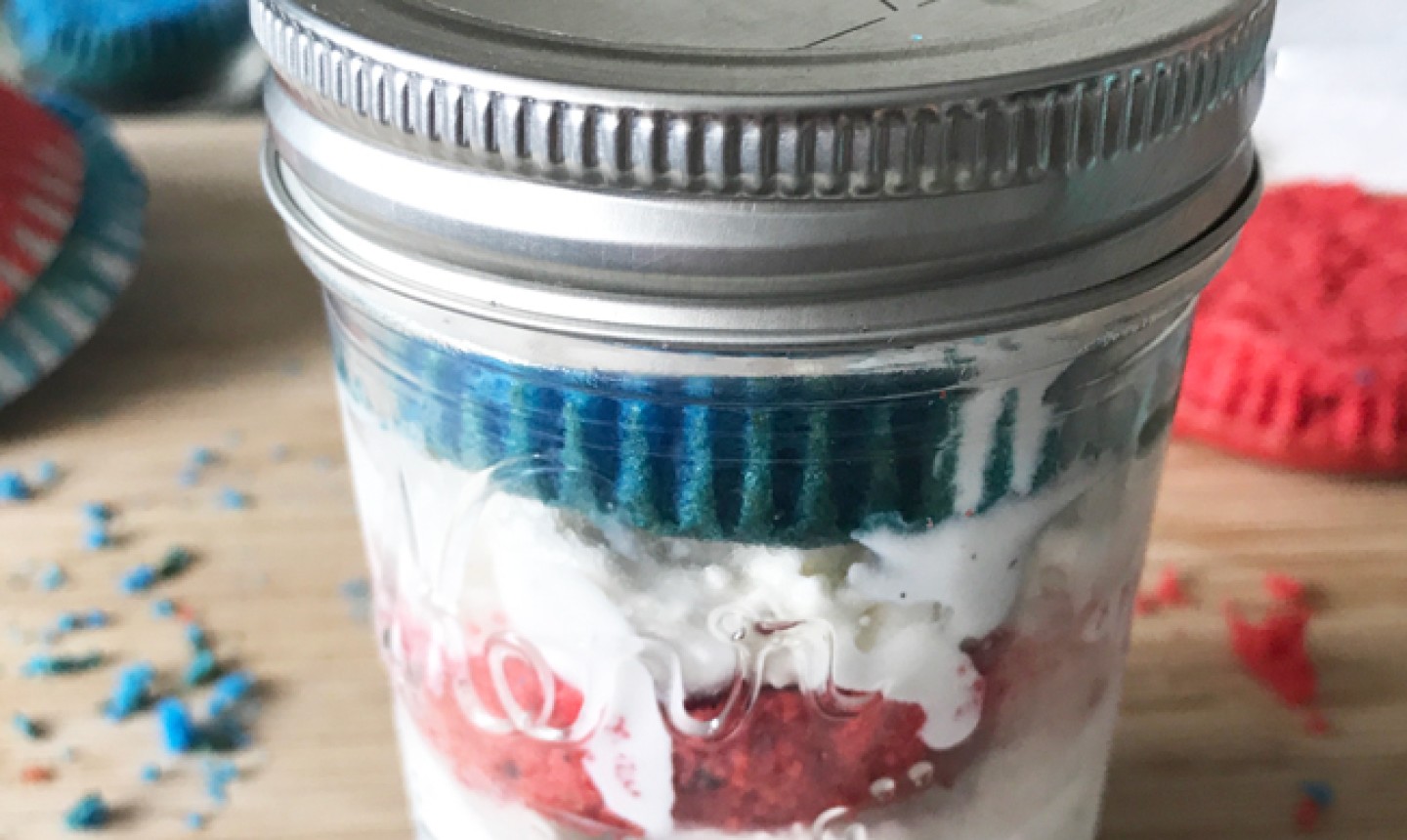 Place the jars in the freezer until ready to serve.