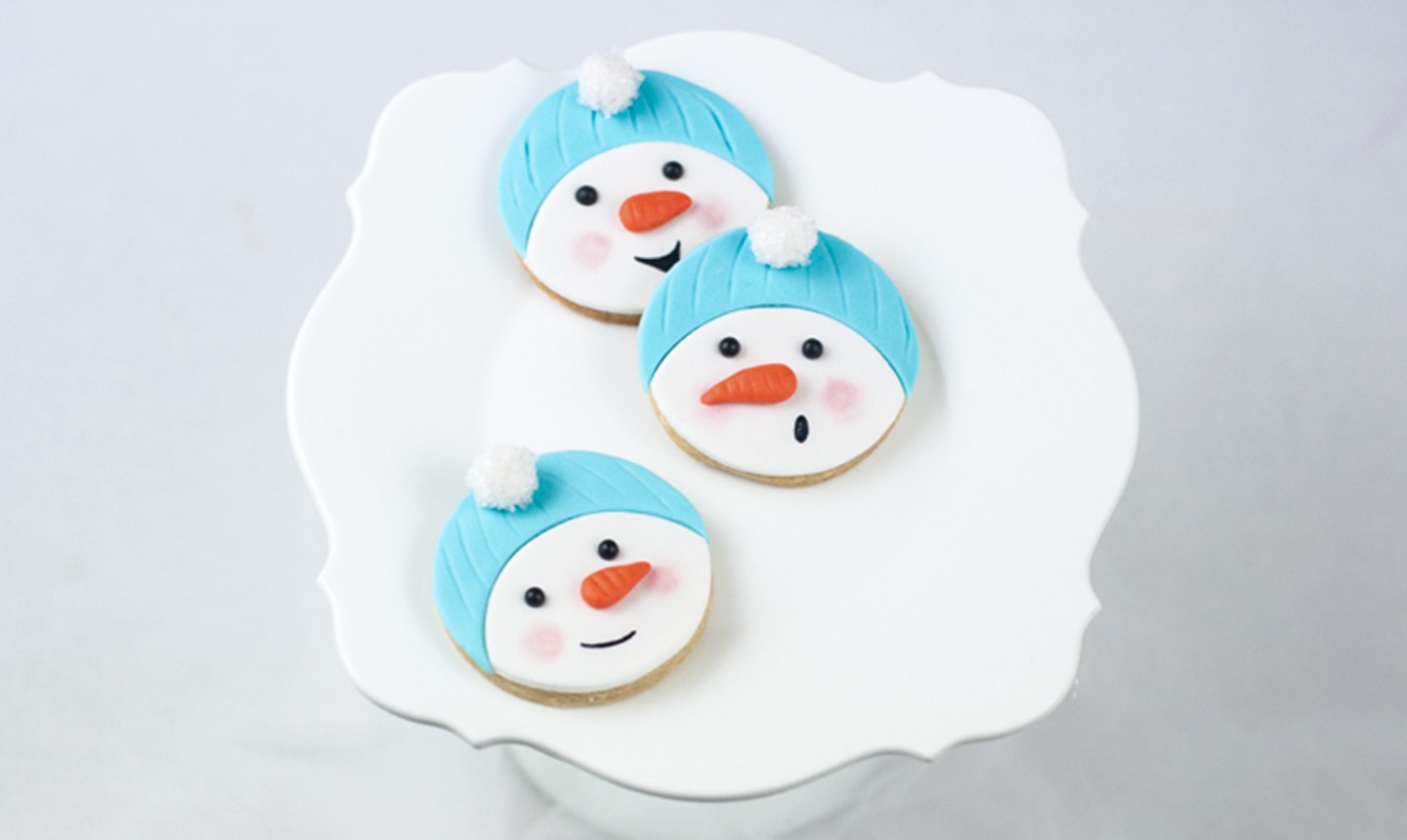 So you wanna build a snowman?! Awesome, so do we. Except instead of snow, we're gonna use fondant. Let's get rolling ….
Pro Tip: Though this how-to isn't difficult, we also have a simpler, fondant-free and kid-friendly version.
Snowman Cookies
Level: Easy
What You Need
Round sugar cookies, baked and cooled (use our recipe)
Fondant in orange, white, and blue (buy it or make your own)
Light pink edible blossom dust
Black sugar pearls
Sanding sugar
Apricot jam
Black edible paint
Food-safe paintbrushes
Circle cookie cutter
Rolling pin
Blade tool
Small ball tool
Instructions
1. Start With the Snow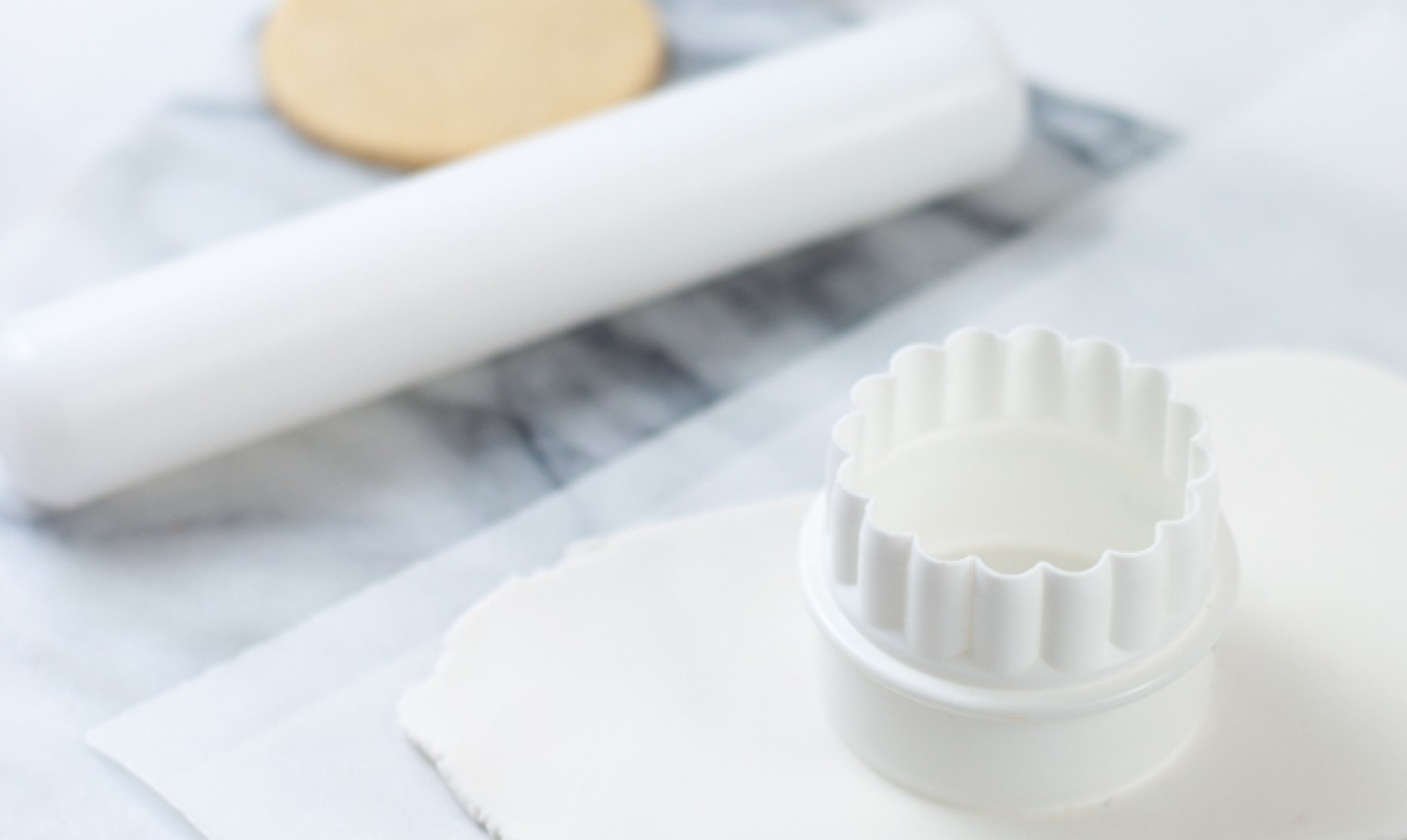 Roll out your white fondant to a thickness of around 4mm, then cut a series of circles with the same cutter you used for your cookies. These are the beginnings of your snowman's face!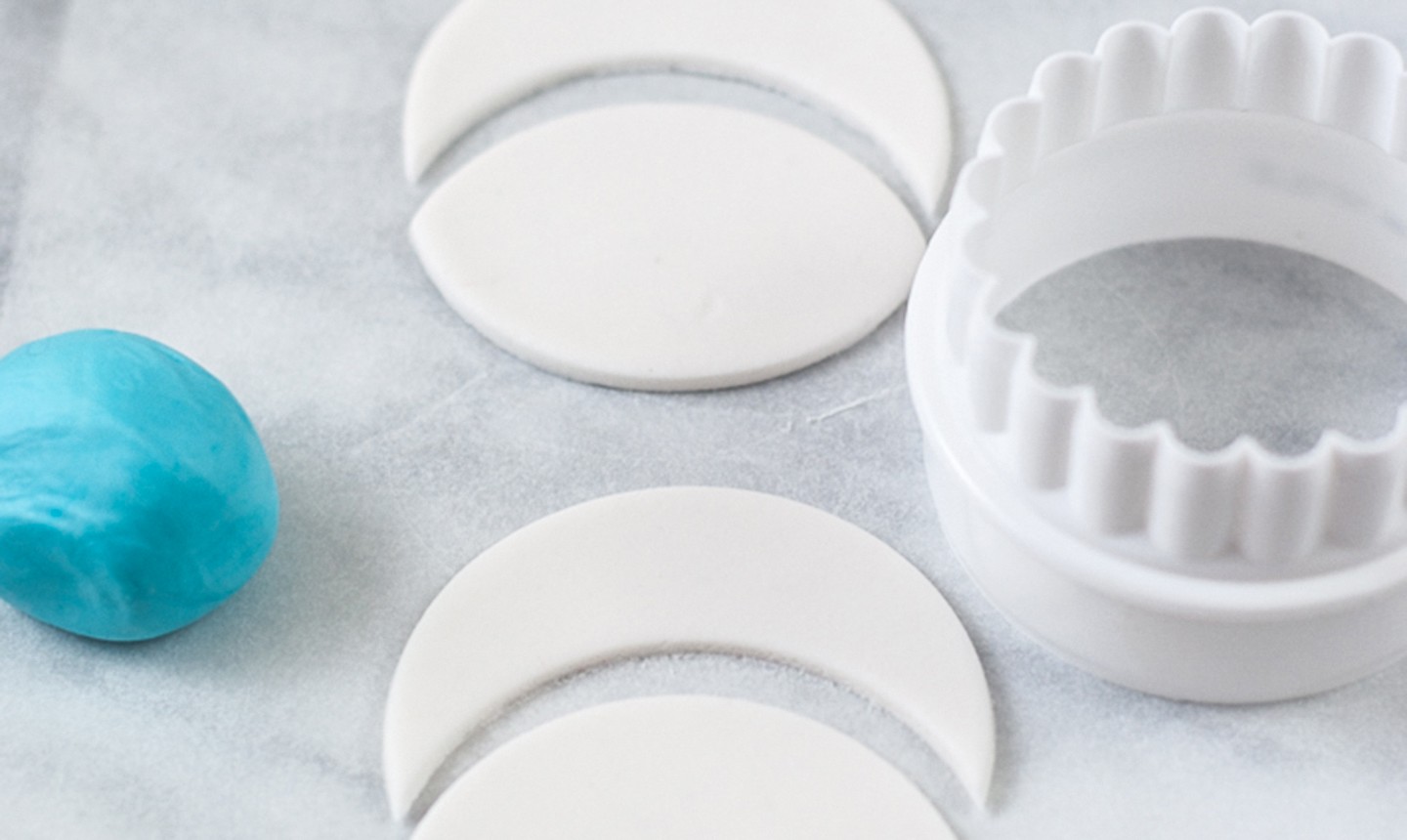 Then, use your circle cookie cutter to cut away around 1/3 of the white circle. This creates a free section for your snowman's cute winter hat. (The larger and lower part of the white fondant circle is going to end up being your snowman's face.)
2. Cut Out Your Hats
Repeat step 1 with your blue fondant, this time keeping the smaller section to use for your hats.
3. Layer Up the Cookies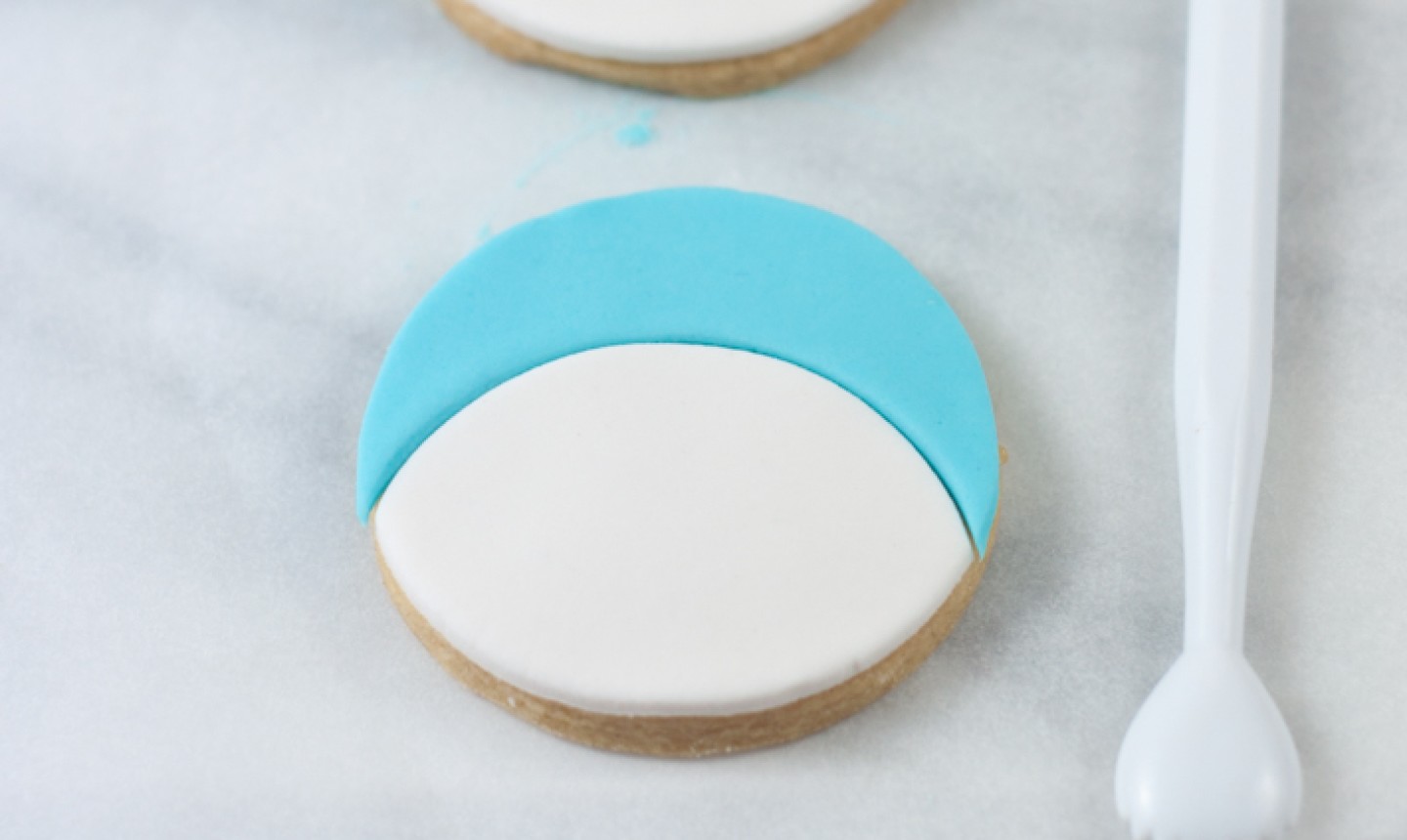 Take a food-safe paintbrush and some apricot jam and lightly brush the surface of the cookie. Arrange your fondant pieces on top, pressing down lightly.
4. "Knit" Your Hat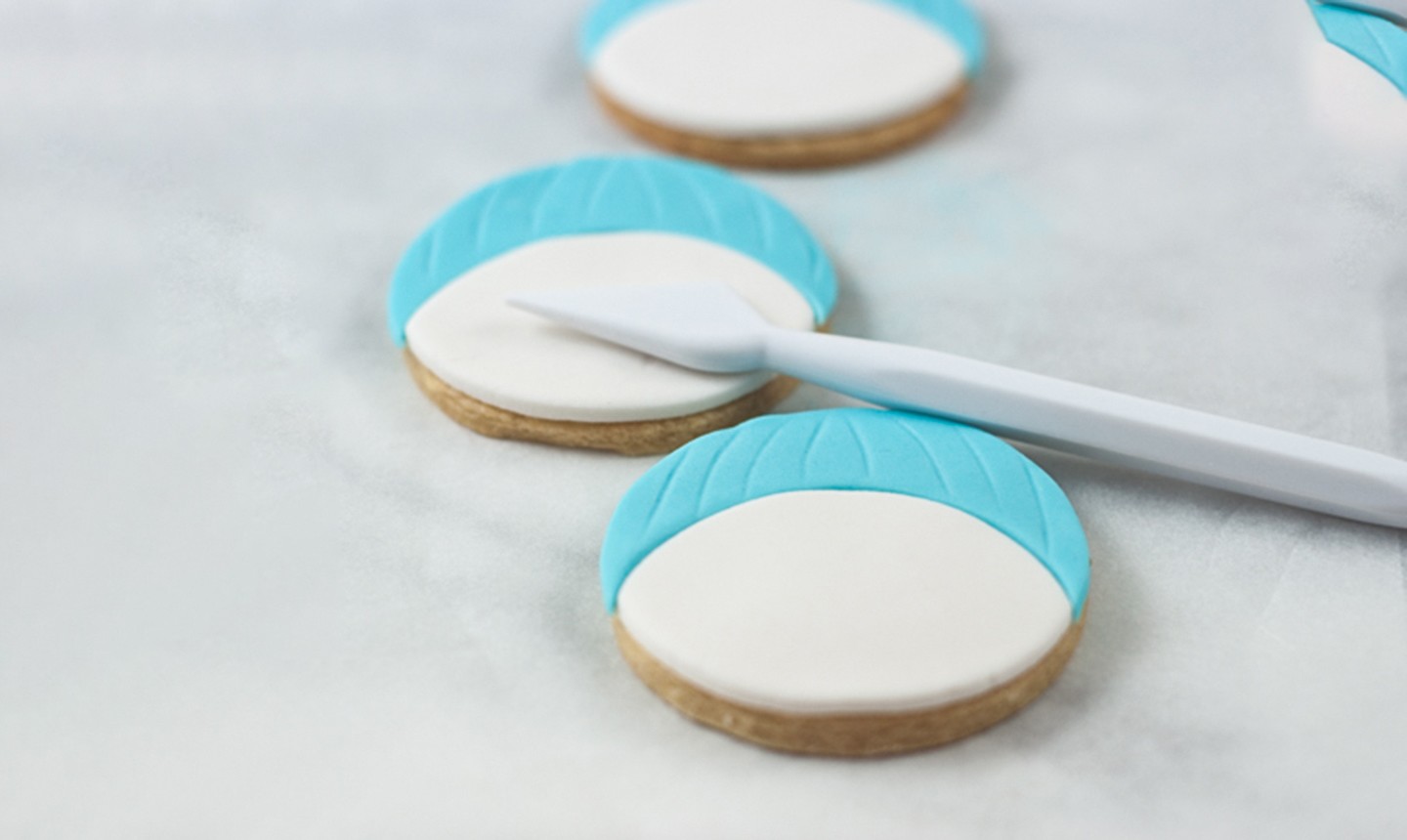 With a blade or vein tool, add a little texture to your fondant winter hat. We gently scoured curved lines working up from the base to the top.
5. Put a Pom Pom on It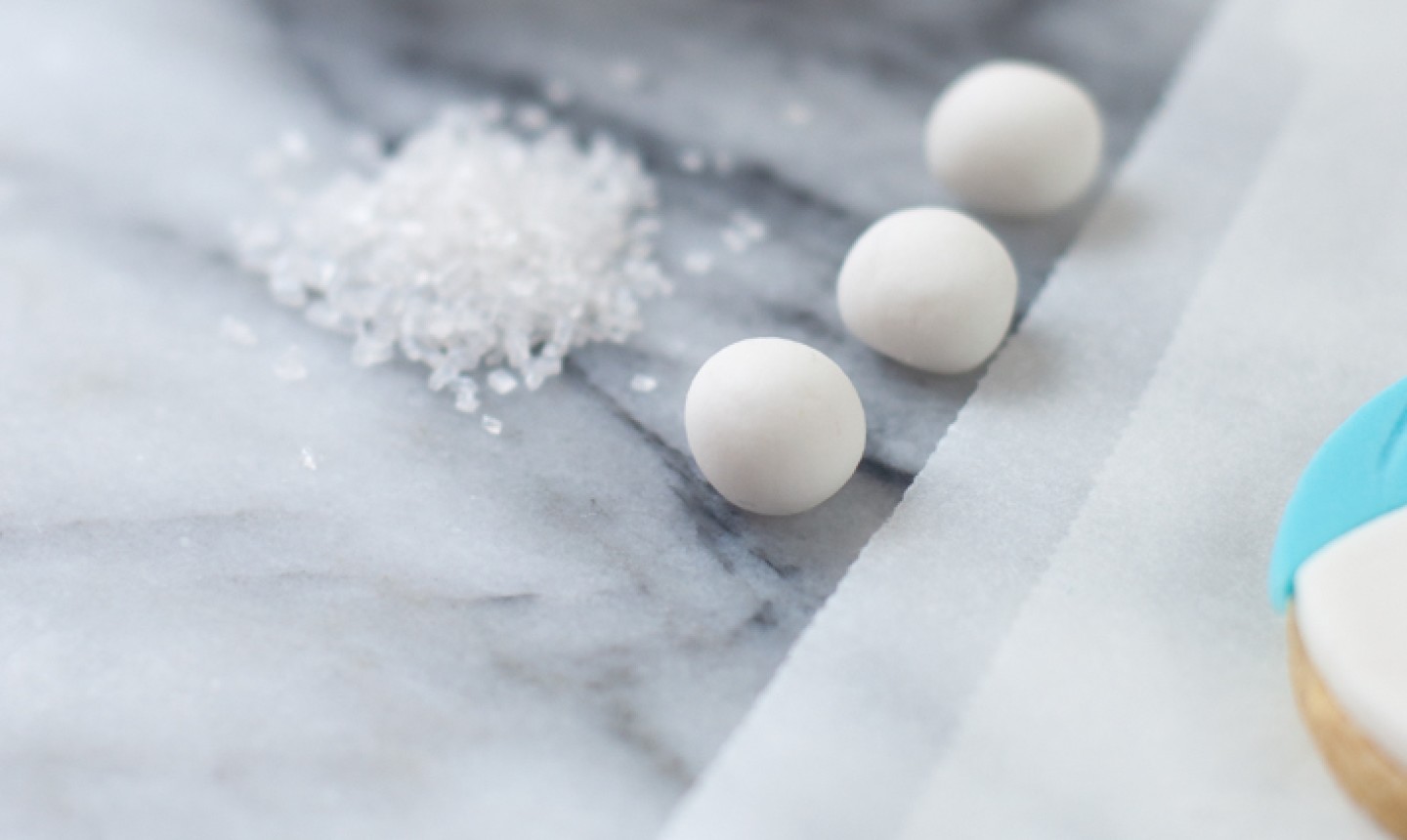 To make the textured pompoms on your snowman's hat, roll up a small ball of white fondant and cover it with edible glue.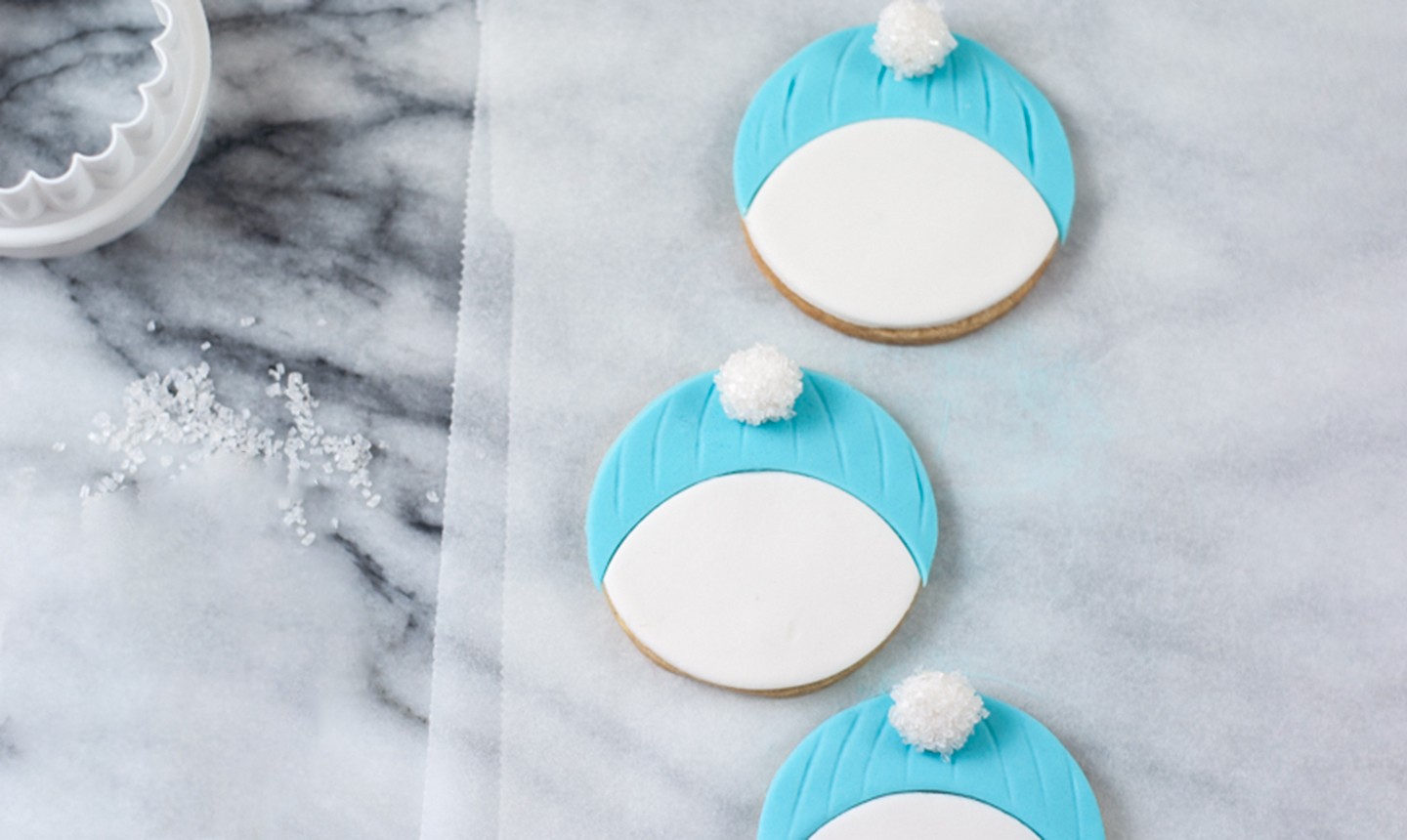 Roll that in sanding sugar and attach to the top of your cookie with some more edible glue.
6. Put a Face on It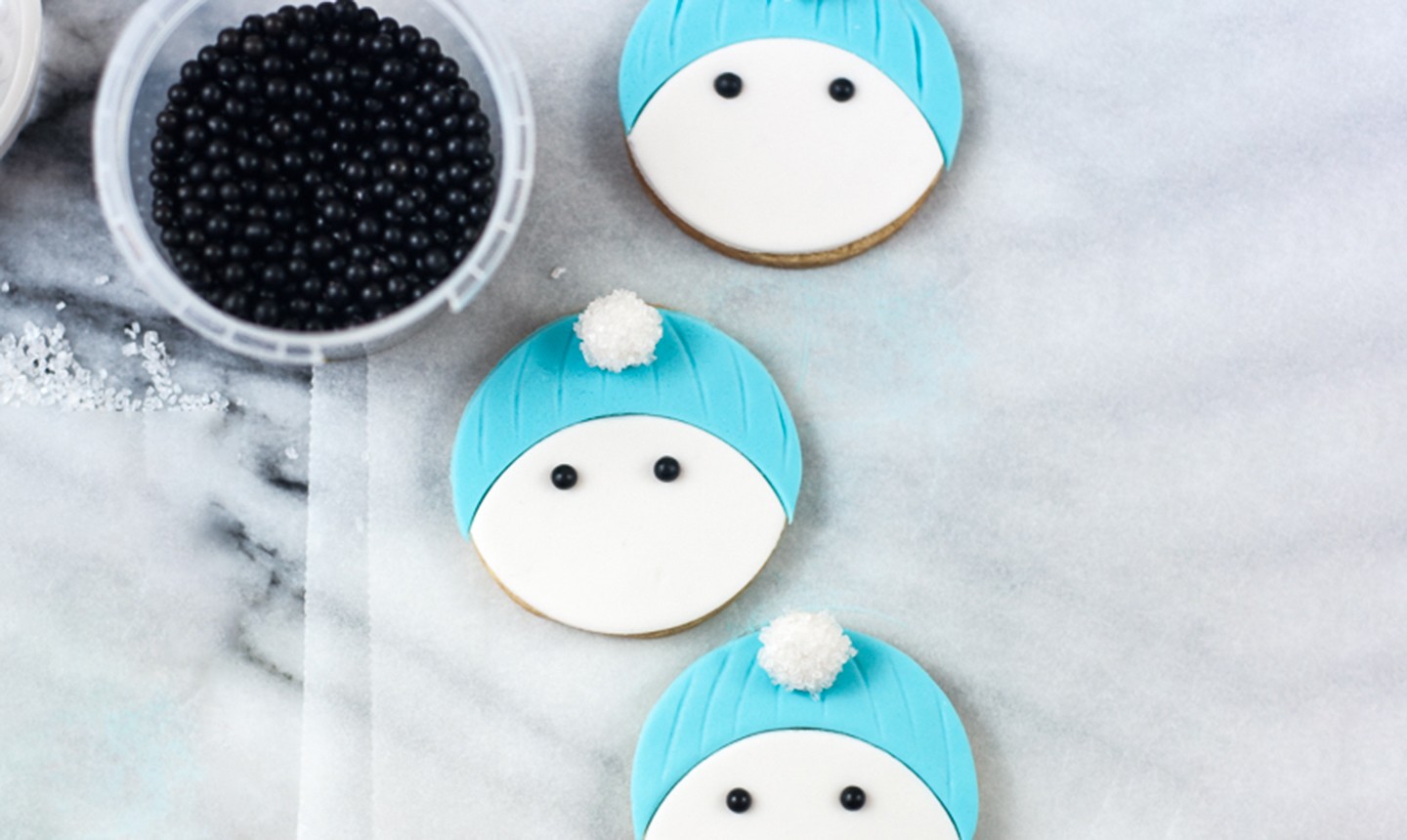 Indent two eye sockets using a small ball tool before inserting a black edible sugar pearl into each with a dab of edible glue.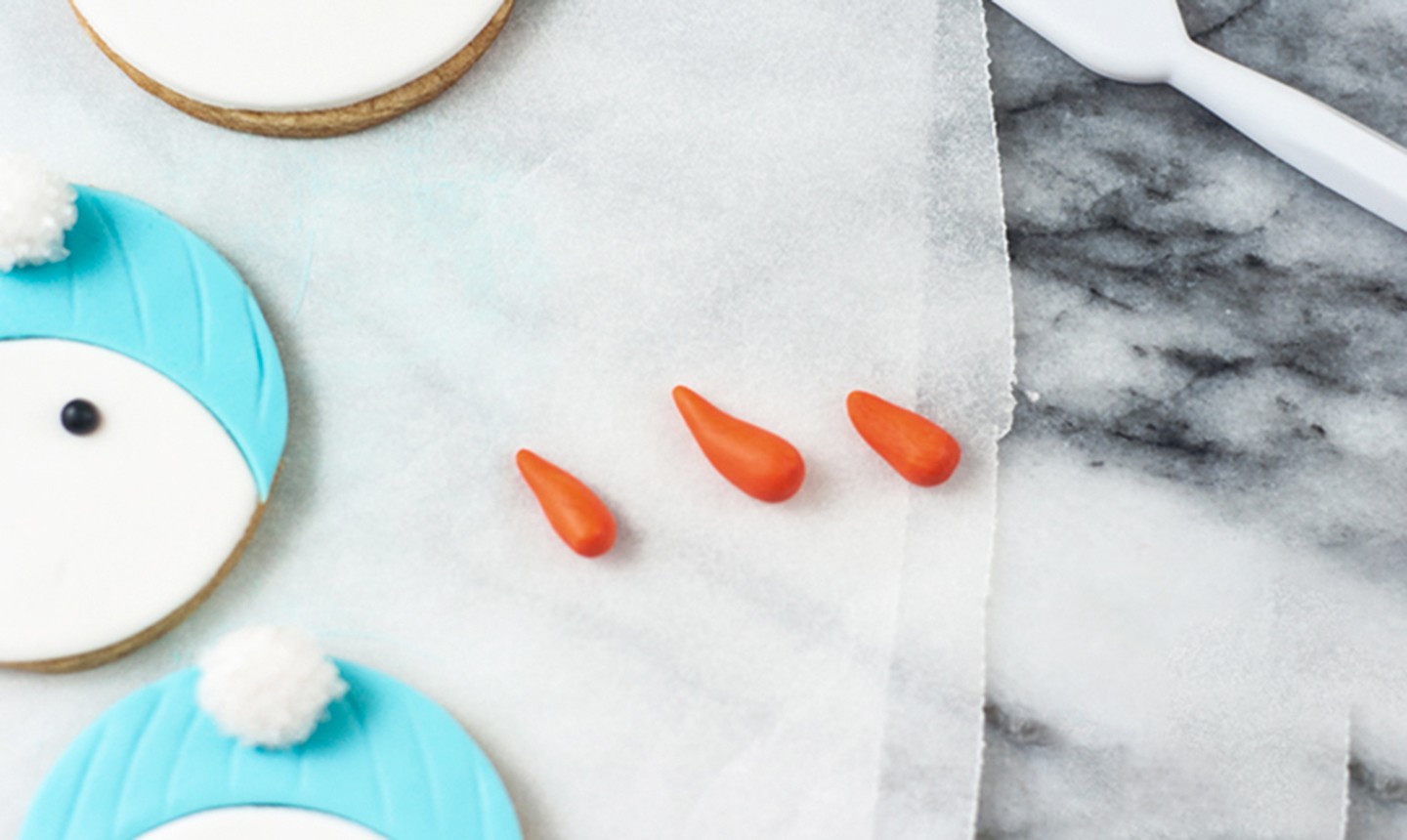 For the carrot nose, mold orange fondant into conical or triangular shapes.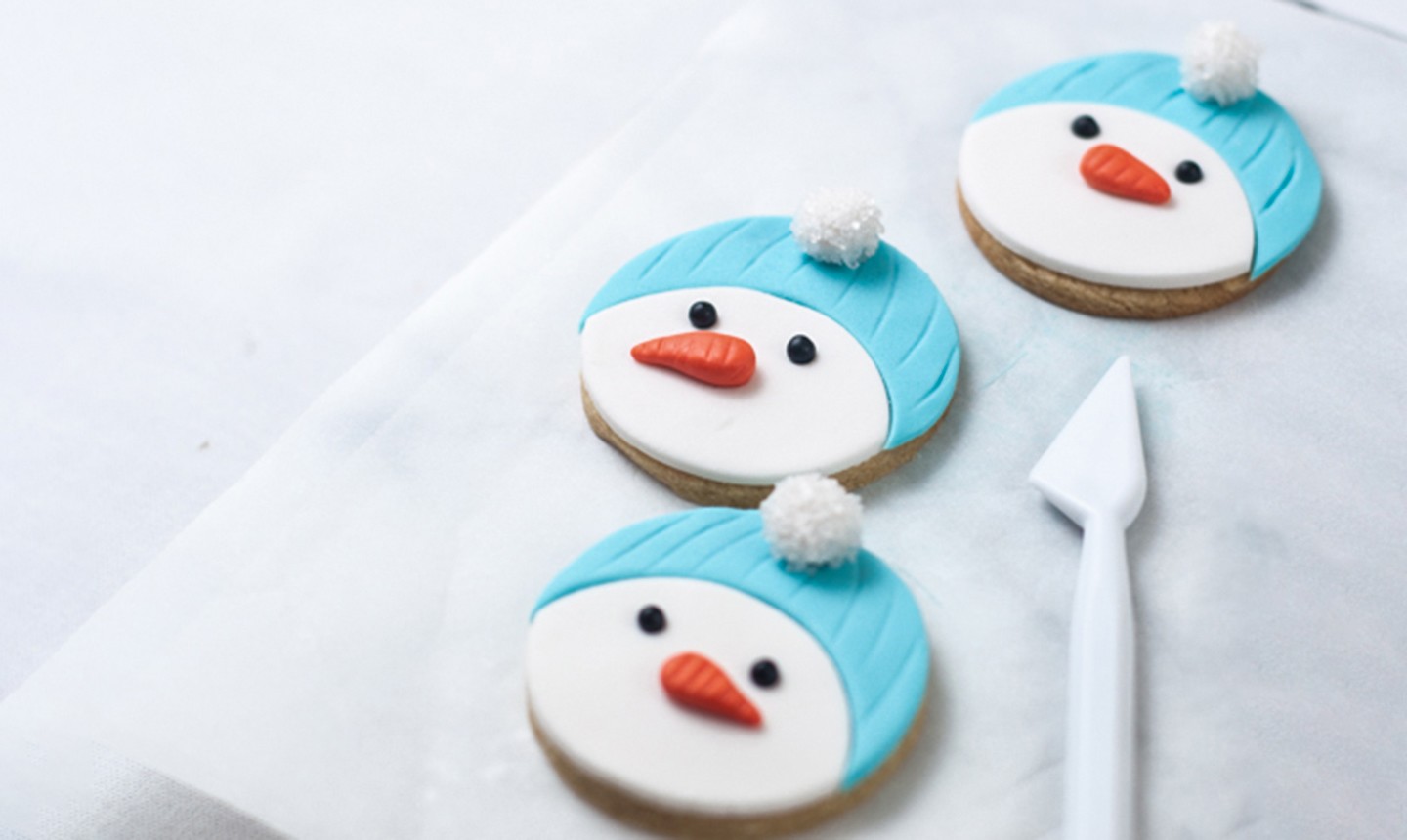 Attach with edible glue and lightly texture the surface using your blade tool.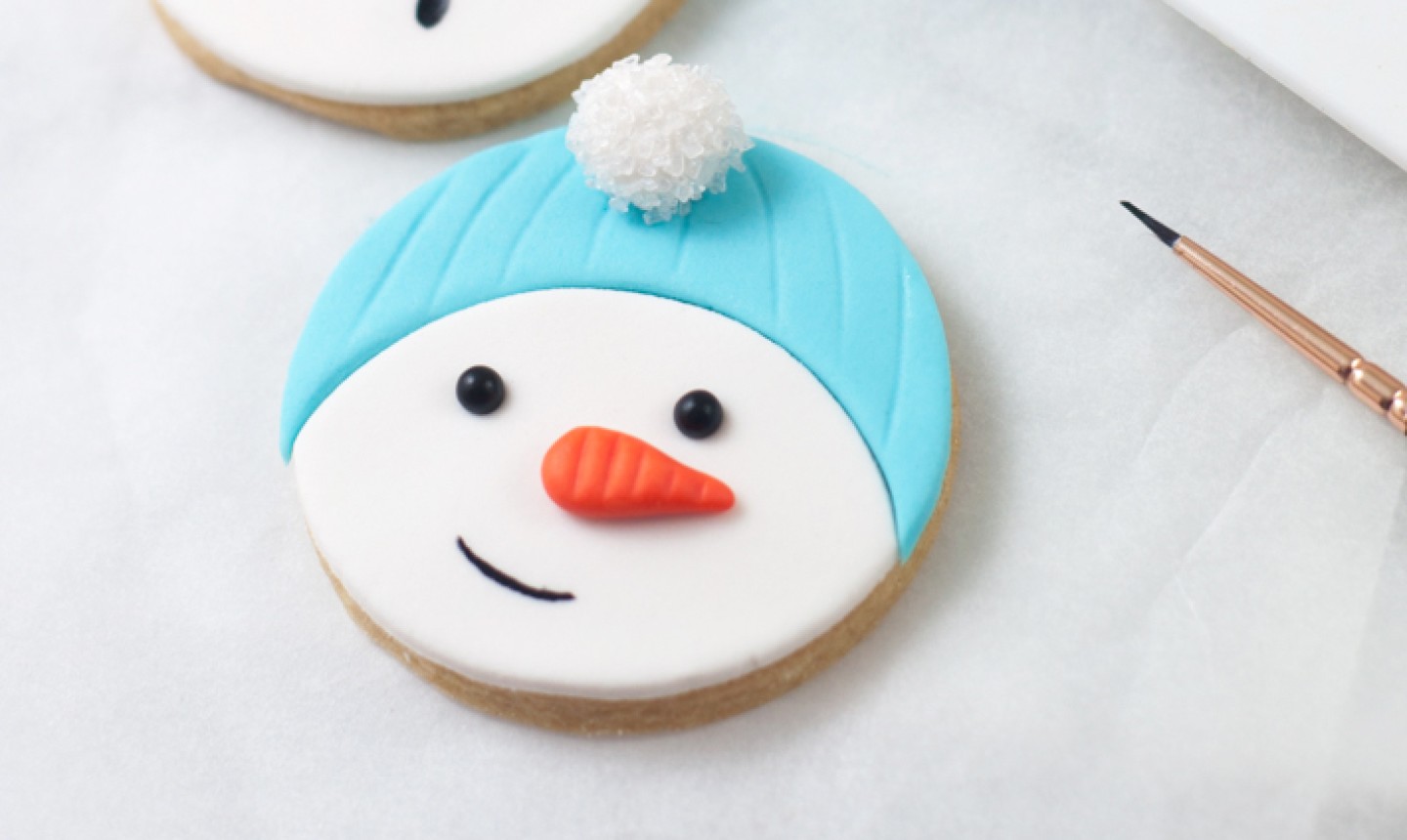 Take a thin food-safe paintbrush and with some black edible paint, carefully paint in your snowman's mouth. We varied ours with smiles and a shocked open mouth.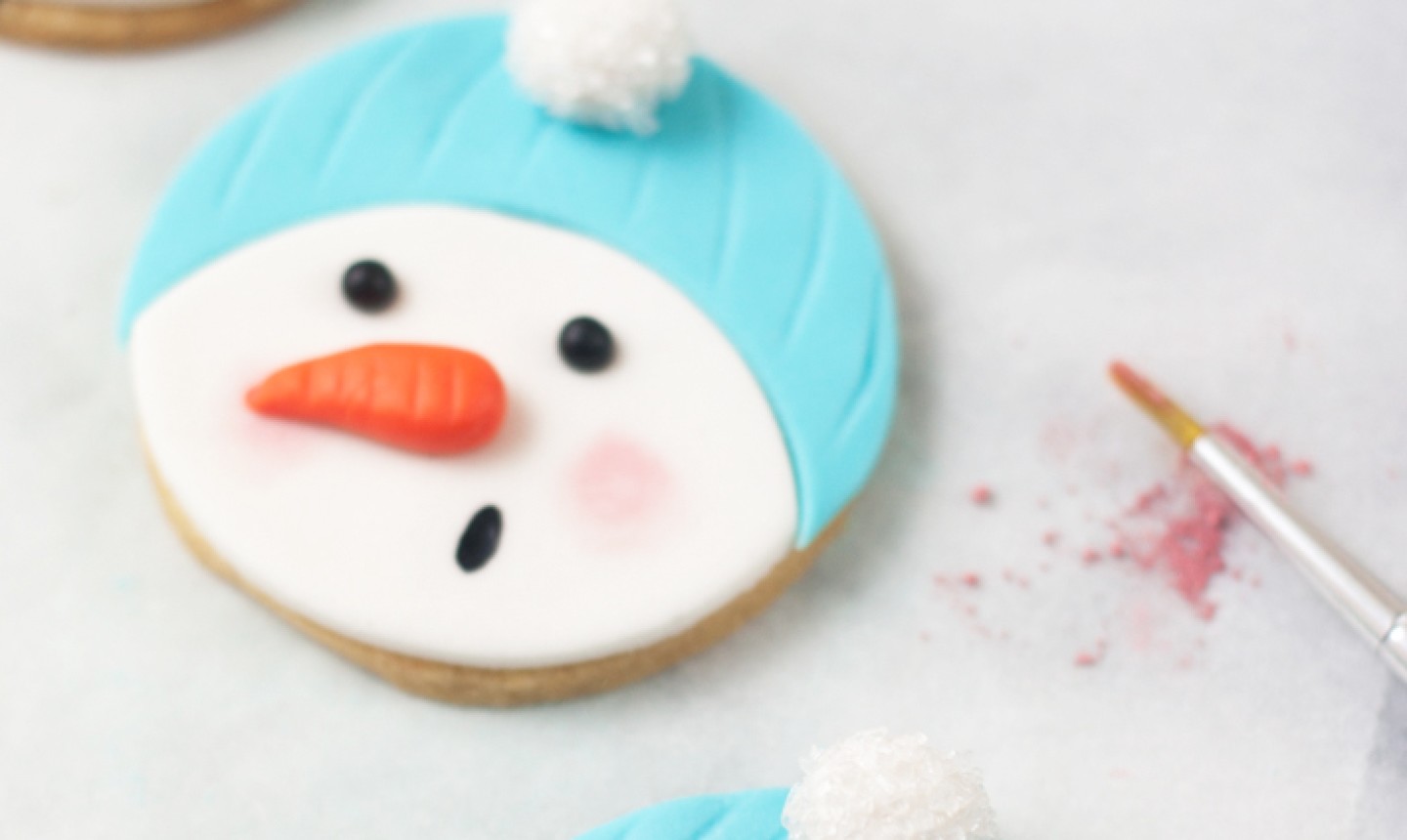 With a fluffy food-safe paintbrush and your edible blossom dust, gently add in some rosy cheeks.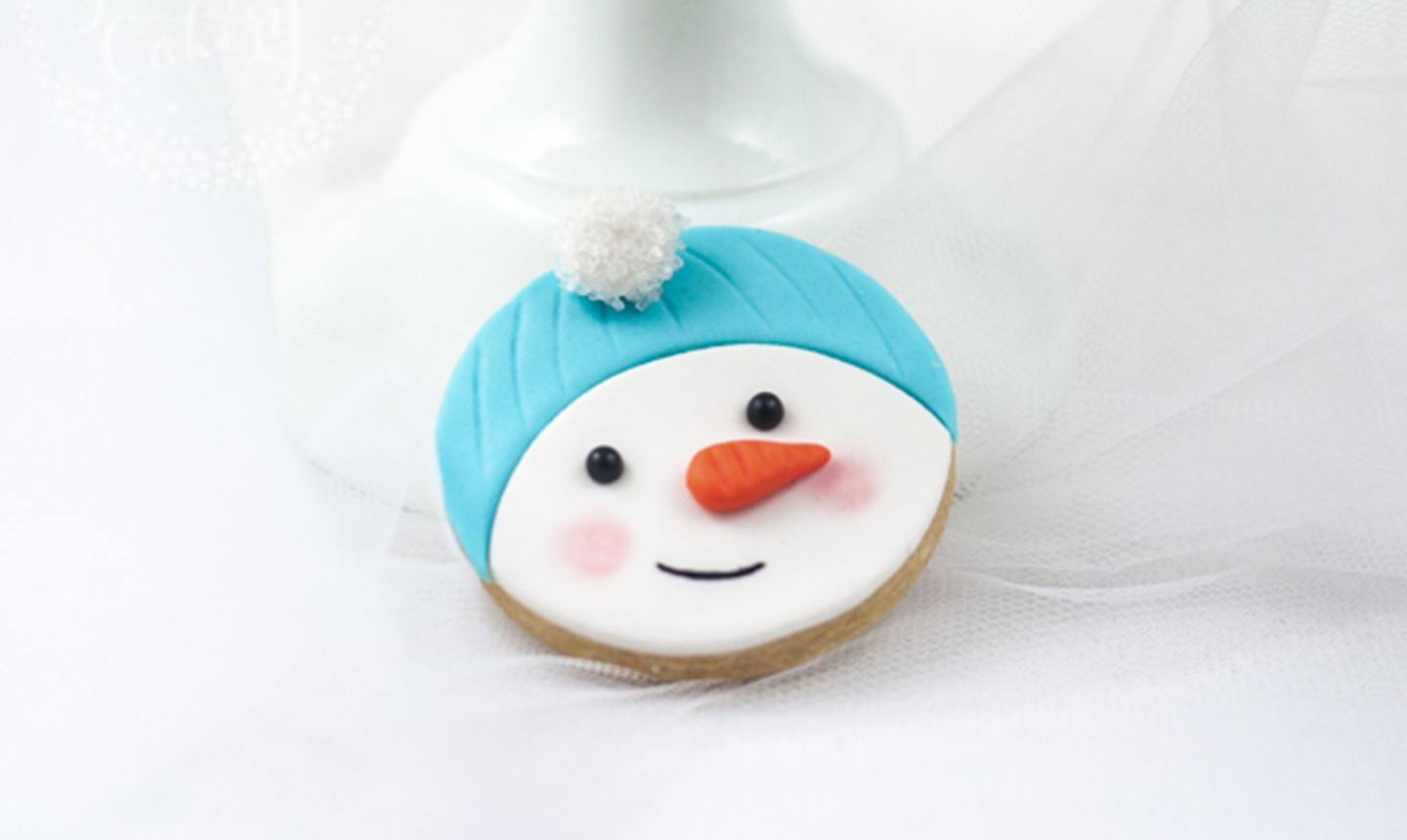 So cute, we might melt!
Photos by Juniper Cakery