We're always looking for ways to bring you more amazing content, and our new partnership with online educator The Great Courses helps us do just that. Whether you want to learn new tricks of the trade from National Geographic photographers, take a virtual wine tour of Italy, or take a cooking class from The Culinary Institute of America, you'll find something to explore in these can't-miss additions to the Craftsy catalog.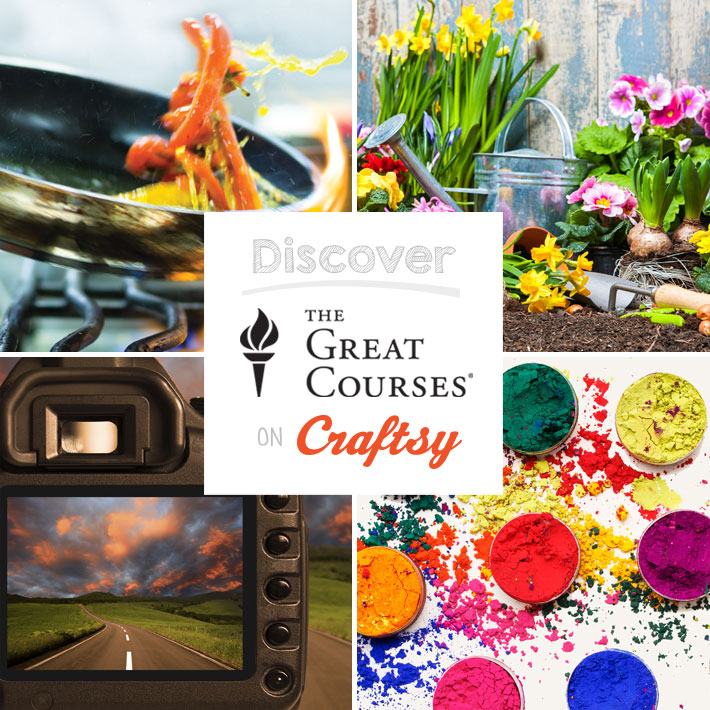 If you've ever taken a Craftsy class before, you know we don't take shortcuts when it comes to bringing you a fantastic learning experience. You can expect the same level of quality from every one of The Great Courses; Each expert-led class is packed with valuable content and the answers you're looking for. After all, when it comes to The Great Courses, the name speaks for itself!
In fact, we know our members have had such great experiences with The Great Courses, that we're sharing our classes with them, too! Now you can get some of the most popular Craftsy classes on DVD through The Great Courses.
Check out the classes below, and learn something new about what you love to do.
Say "Hello" to new online videos from The Great Courses
Food & Cooking
Photography & Art
Gardening