Learning new techniques and experimenting with different mediums is one of the reasons crochet is such a popular activity. Did you know that you can make jewelry by combining traditional crochet tools and stitches with wire? With a bit of practice you can create stunning wearable art.
Dressed up for a night out, professional for the office or casual for everyday, you will be amazed at the variety of designs available. From airy, open lace to firmly wound beading you are sure to find the right project for you.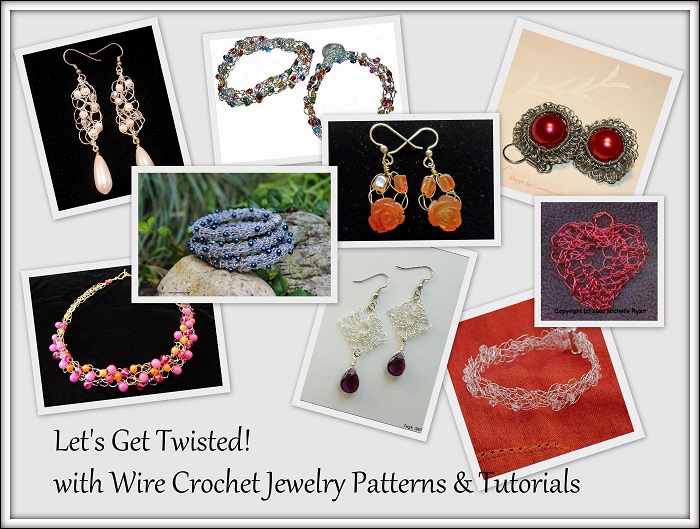 Getting started with crochet jewelry
Personally, my experience working with wire is limited. Thankfully, our Craftsy designers and other talented makers are here to help!
Crocheting with wire is very different from working with yarn or thread. Amy, from the Knitting and Crochet website has put together a terrific introduction to wire crochet. Before you get started, check out the tips that she has to offer. 
You will also find links to many beautiful projects from several designers. If you are looking for more in-depth instruction we have a few Craftsy classes just for you! The online jewelry making class Beautiful Wirework Jewelry is a great (FREE!) introduction to wirework jewelry. Learn about the tools and types of wire, plus make 3 projects using different techniques. Beading with Wire, Chain & Leather will teach you the fundamentals of wire jewelry making, including how to make a wire crochet necklace.
Pattern options
Wire crochet and jewelry seem to be meant for each other! Bracelets, necklaces and earrings are among the most popular patterns. Let's take a look at what our Craftsy designers have to offer!
Drop earrings: Two styles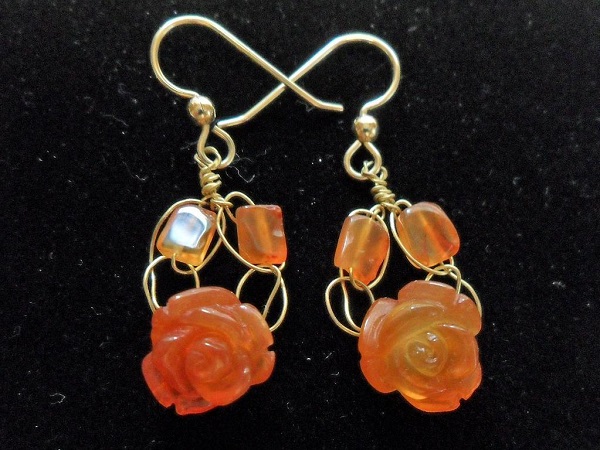 Via Craftsy member Jayne Price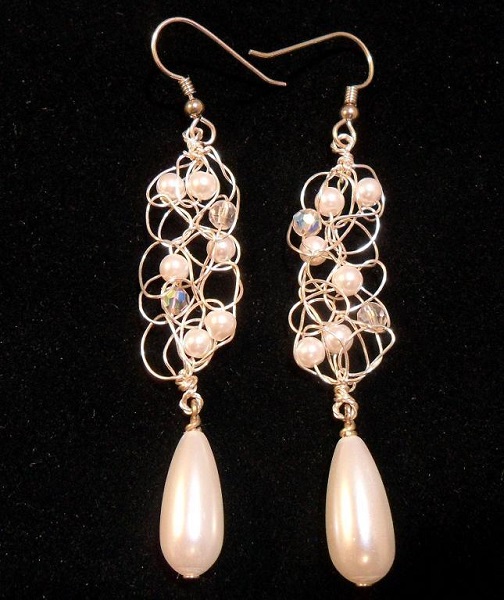 Via Craftsy member Jayne Price
To get started, why not try one or both of these drop earring patterns? They use basic crochet stitches and are a quick and easy way to get started. You can change the way they look by changing the beads.
Bracelets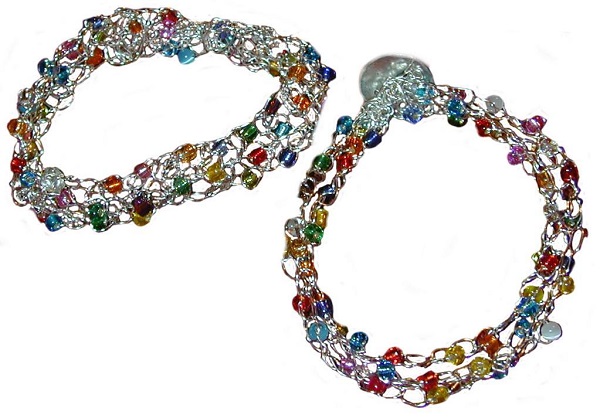 Via Craftsy member Live.Knit.Love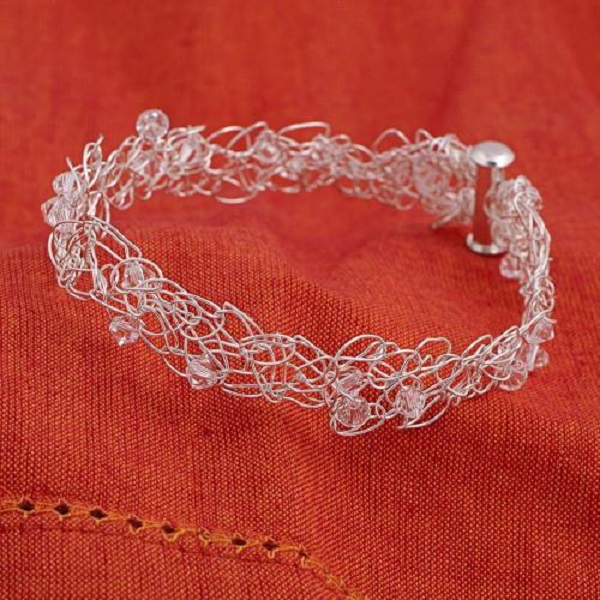 Via Craftys member sros862353
Here are two bracelet patterns using various stitches and showcasing different beads. Multi-colored seed beads or lovely Swarovski crystals – both sparkle and shine! Which one is right for you? You can use beads to coordinate with a special outfit, our choose neutral colors that are easy to wear everyday.
Get the Crocheted Wire Bracelet pattern here.
Necklace and tutorial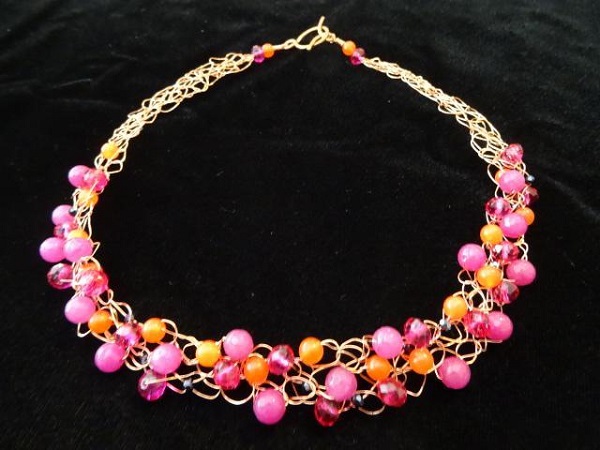 Via Craftsy member Gayle Broce
Here is a wire crochet necklace pattern that includes a tutorial designed for beginners. This quick and easy method provides instructions that allow you to create a blank canvas perfect for displaying a variety of beautiful beads. Once again we see how easy it is to achieve new looks using beads in various colors, shapes and sizes.
More challenging designs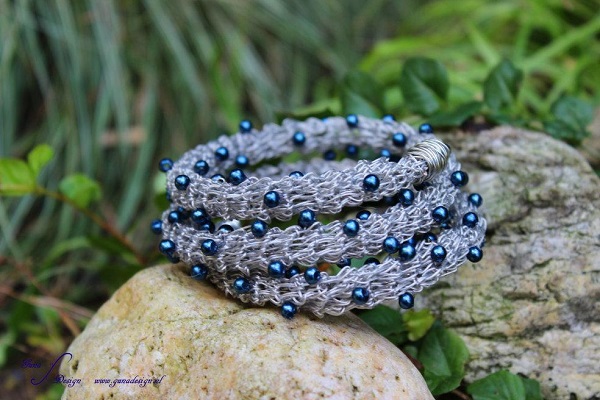 Via Craftsy member gunadesign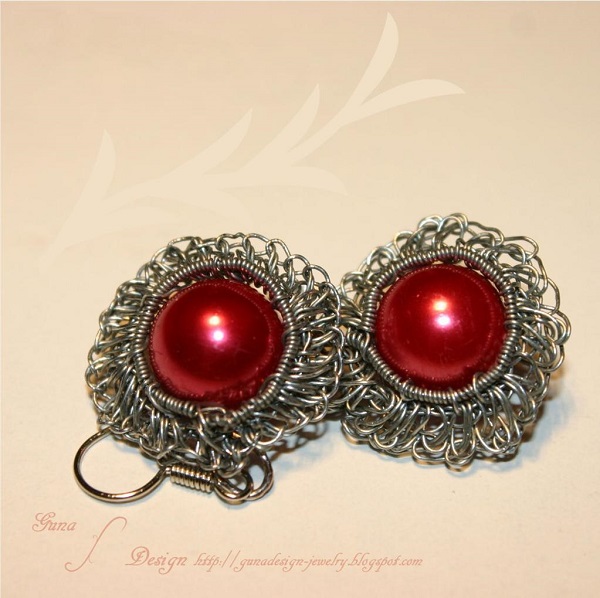 Via Craftsy member gunadesign
If you are feeling confident, these two projects from gunadesign are slightly more complicated. The designer says, "Combining different jewelry making techniques and materials can give you the most unexpected results."
Patterns from around the web
In addition to our talented Craftsy members, I found that Ravelry has some fun projects.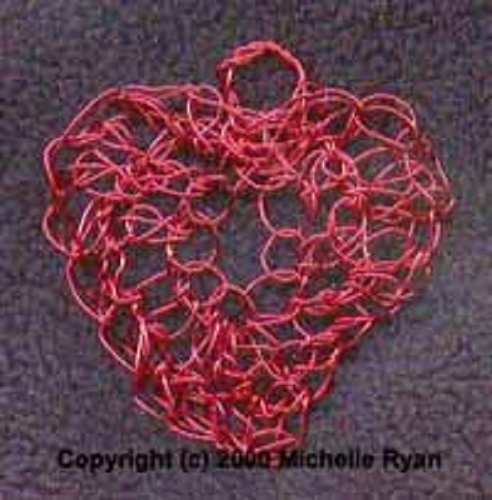 Photo by Michelle Ryan on Ravelry 
This heart pendant is just one of many (free) patterns that designer Michelle Ryan has on her website.
Get the Wire Heart Pendant pattern here.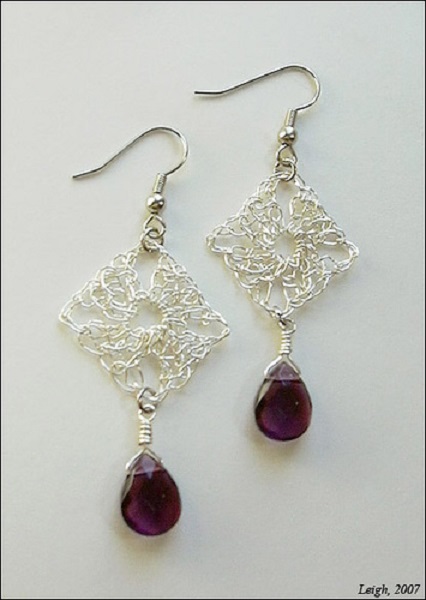 Photo by Leigh Manson-Brown on Ravelry 
Of course, our list of wire crochet jewelry patterns would not be complete without a granny square! This is the perfect pair of earrings for anyone who loves to crochet. Make a pair to give and a pair to keep! With or without the beaded accent, they are sure to delight!
Get the Granny Square Earrings pattern here.
We hope that today's post has inspired you to explore the world of wire crochet jewelry. Remember, we love to see your projects! You can share them with us by clicking the + Add a Project tab in the Project Community. And don't forget, you can also post them on our Crocheting Club Facebook Page.