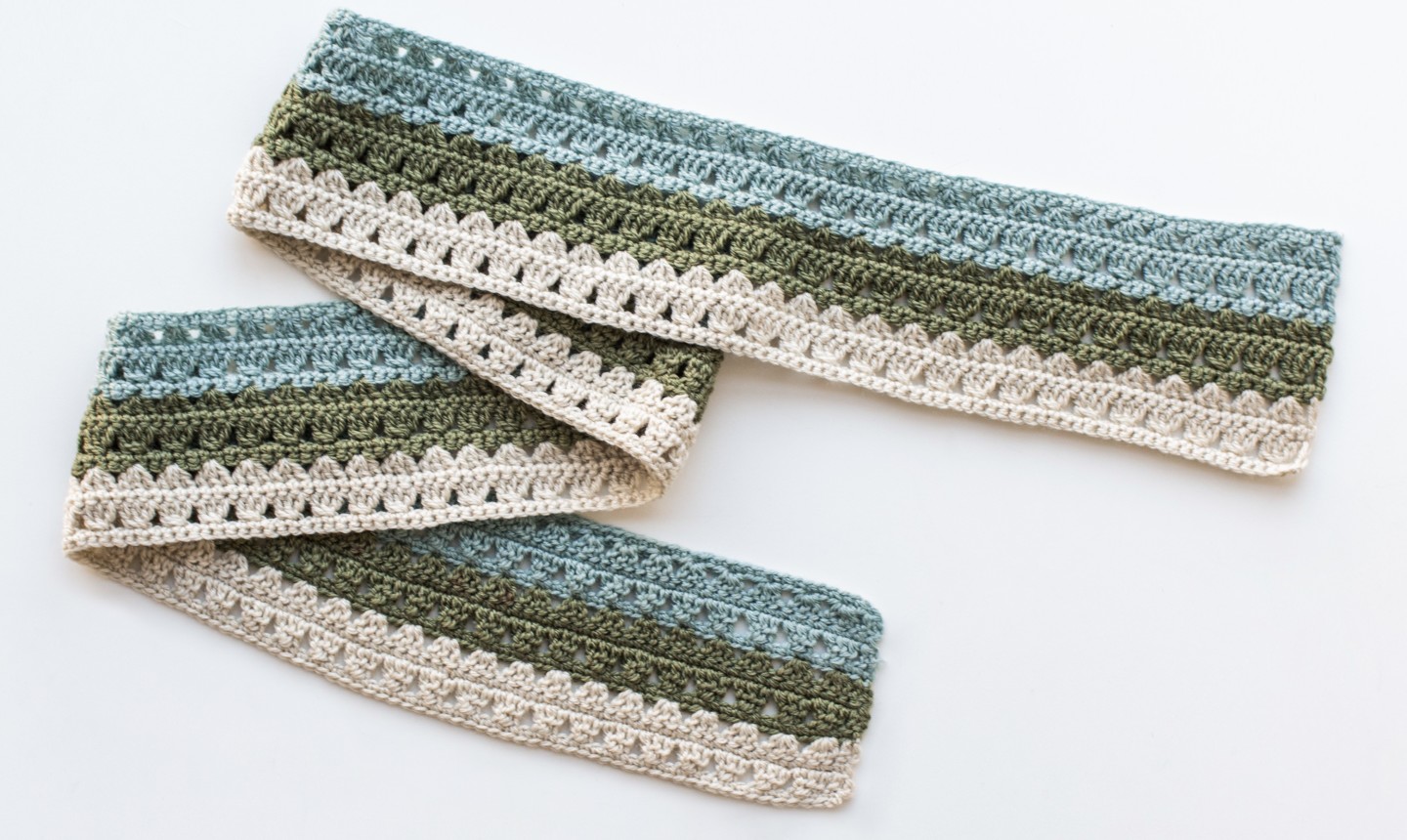 When you crochet a scarf, some stitches are better than others — especially when you need both warmth and style. Play around with these options and find the one that fits your neckwear needs best.
1. Single Crochet
Single crochet is the simplest stitch in all of crochet, but that doesn't mean it can't hold its own in a scarf. It's great for relaxing stitching, and because it makes a somewhat dense fabric, you can go up a hook size or two to give your scarf some drape.
TRY IT
2. Cluster Stitch
Though this stitch is open and a little lacy, it's simply a combo of basic stitches that creates a more complex-looking pattern. You can even get the kit for a cluster scarf and stitch along to the tutorial.
TRY IT
3. Back Loop Only Crochet
Crocheting through the back loop only (blo) keeps stitches aligned in Fair Isle crochet and joins pieces on amigurumi projects . But when it comes to scarves, the blo adds a gorgeous decorative touch.
TRY IT
4. Granite Stitch
Alternate single crochets and chain stitches to create a dense, warm fabric — perfect for making scarves that need a little extra oomph in chilly weather.
TRY IT
5. Wattle Stitch
The wattle stitch works single and double crochet in the same stitch to create a more detailed pattern that's a little less common, yet beautifully warm and textured.
TRY IT
6. Post Stitches
Crochet post stitches make a very dense, squishy fabric that's excellent for creating a cozy scarf. Try alternating front post stitches and back post stitches across the row for an extra-thick fabric.
TRY IT
7. Basketweave Stitch
Created with post stitches, this textured stitch is another way to stitch up a thick, warm scarf worth bundling up in.
TRY IT
8. Shell Stitches
Shells are a good choice when you want to make a warm scarf that has an organic, feminine flow to the design. There are many ways to work crochet shell stitches, so you can select the pattern that works best for denser, winter-appropriate stitches.
TRY IT
9. V-Stitch
If you're looking for something a little lighter and lacier, the open V-stitch is for you. It's a simple pattern (you only need to use chains and double crochet stitches) that gives gorgeous results.
TRY IT
10. Spike Stitch
Spike stitch is eye-catching when worked in stripes. Since it's primarily made with single crochet stitches, go up a hook size to make it less dense. Or, you could use spike stitches at either end of the scarf and work a drapier stitch, such as double crochet, for the rest of the body.
TRY IT