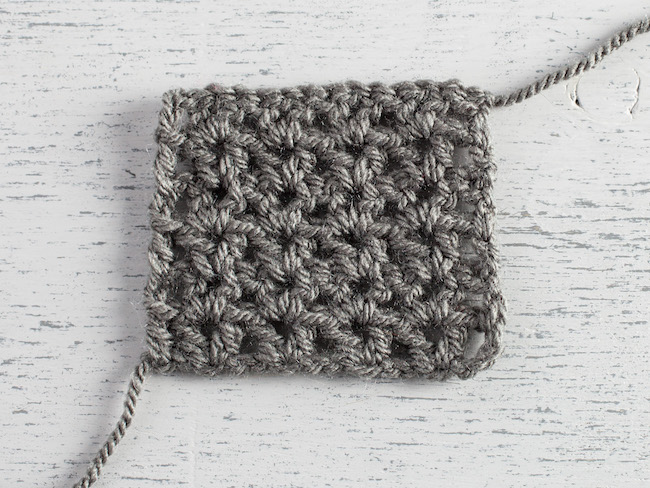 Whether you're looking to create an interesting texture or eye-catching color pattern, the crochet V-stitch may be just what you need to pull off your perfect project. The technique is super easy to learn, and the repeating Vs create an openwork pattern that's very visually appealing.
V-Stitch
Level: Easy
Abbreviations
ch – chain
DC – double crochet
Good to Know: While there are different ways to crochet this stitch, we'll walk through the most common version. The double crochet V-stitch, also called a rope stitch, is made by crocheting DC, ch 1, DC into the same stitch, repeating across each row. Each row begins and ends with one DC stitch to create an even edge for the pattern.
Instructions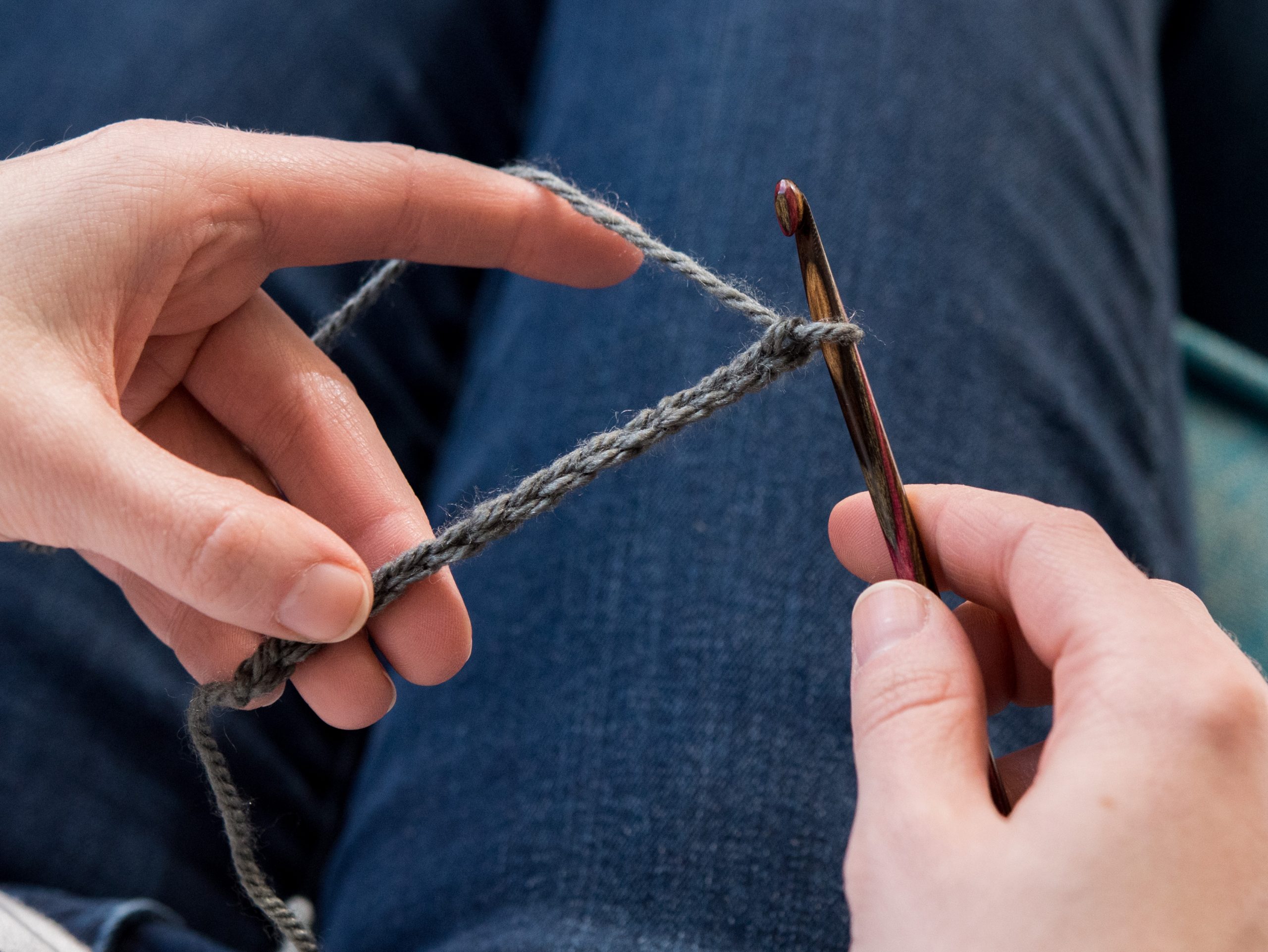 1. Crochet a chain that's a multiple of 3 + 1. This example uses a chain of 16 (or 15 + 1).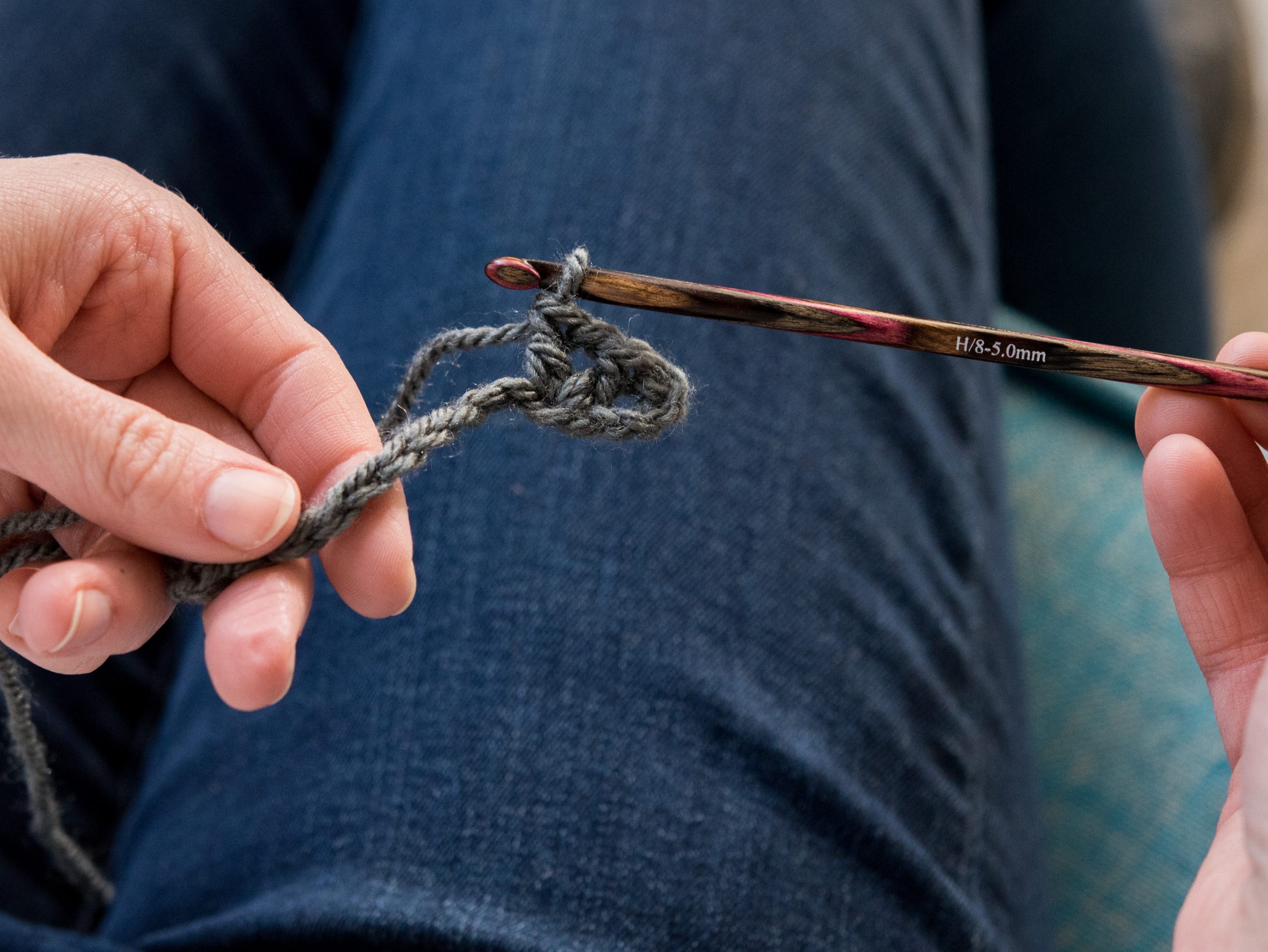 2. Work into the fifth chain from the hook. This creates one double crochet at the beginning of the row and a space before your V-stitch. DC, ch 1, DC all into the same stitch. This is your first V-stitch.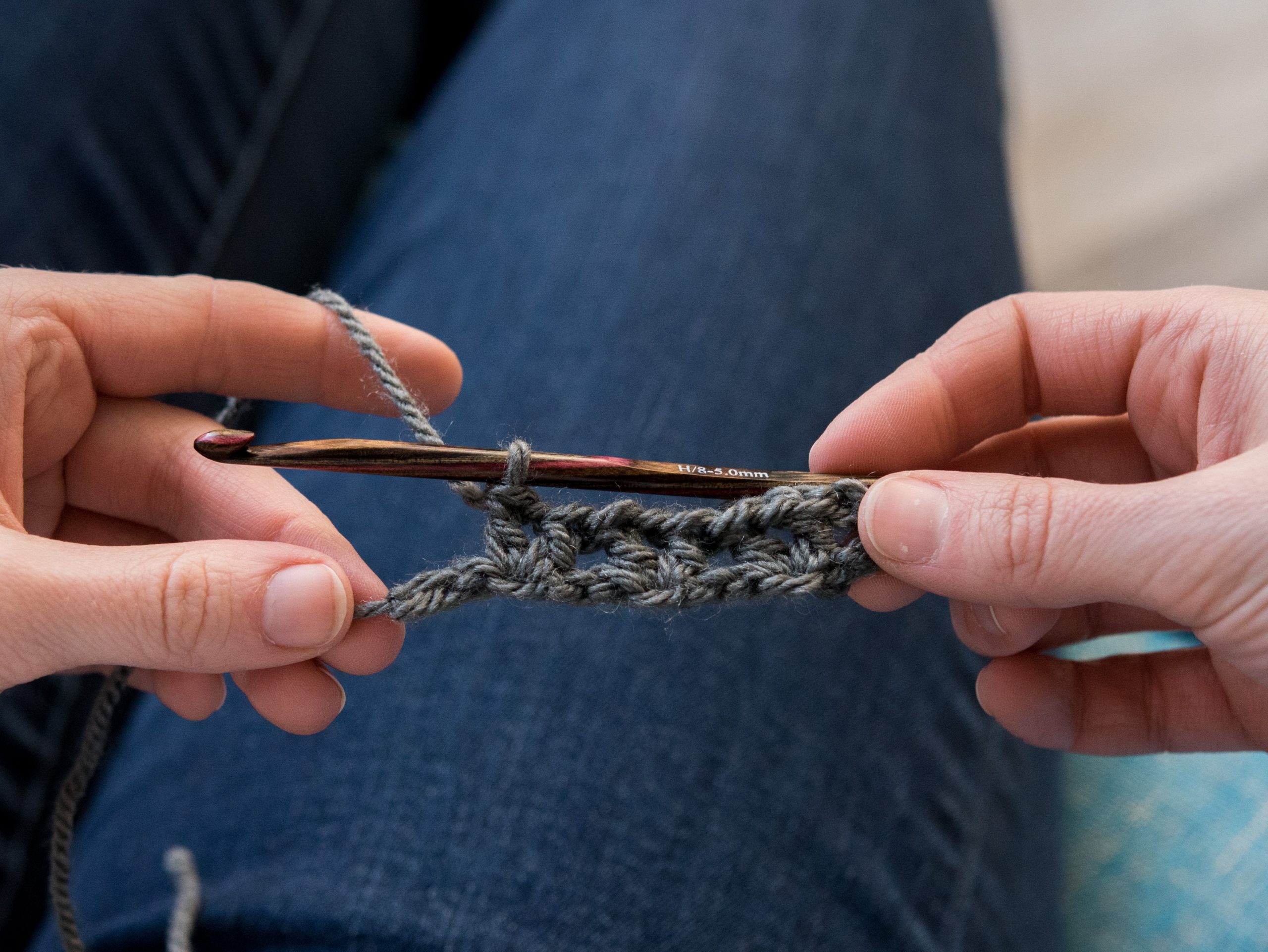 3. Skip two stitches, then work a V-stitch into the following chain. The V-stitch, again and throughout, is worked as DC, ch 1, DC all in the same stitch.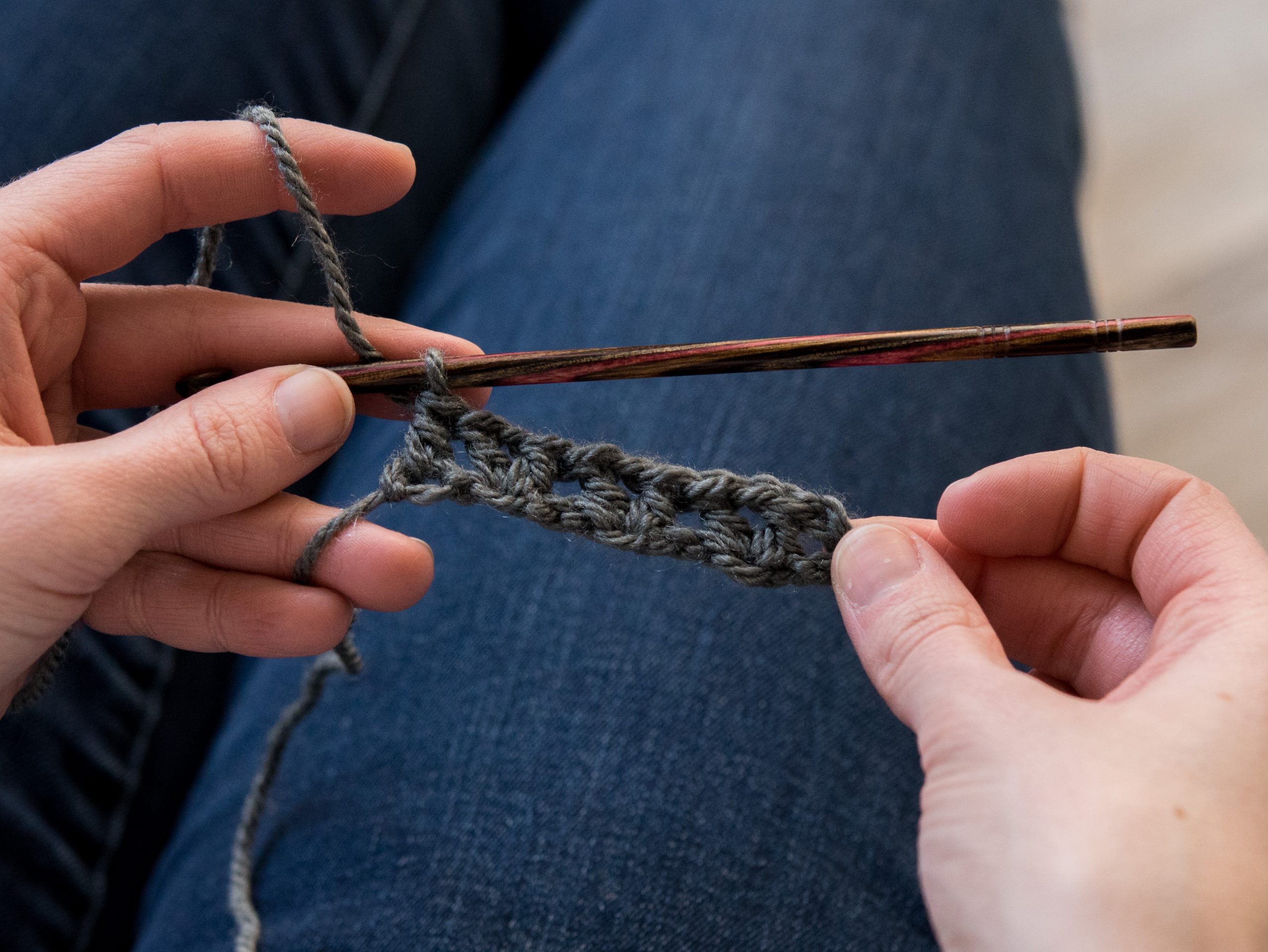 4. Repeat the previous step all the way across the row. At the end, you should be left with 2 ch at the end of the row. Skip one chain. DC in the final chain.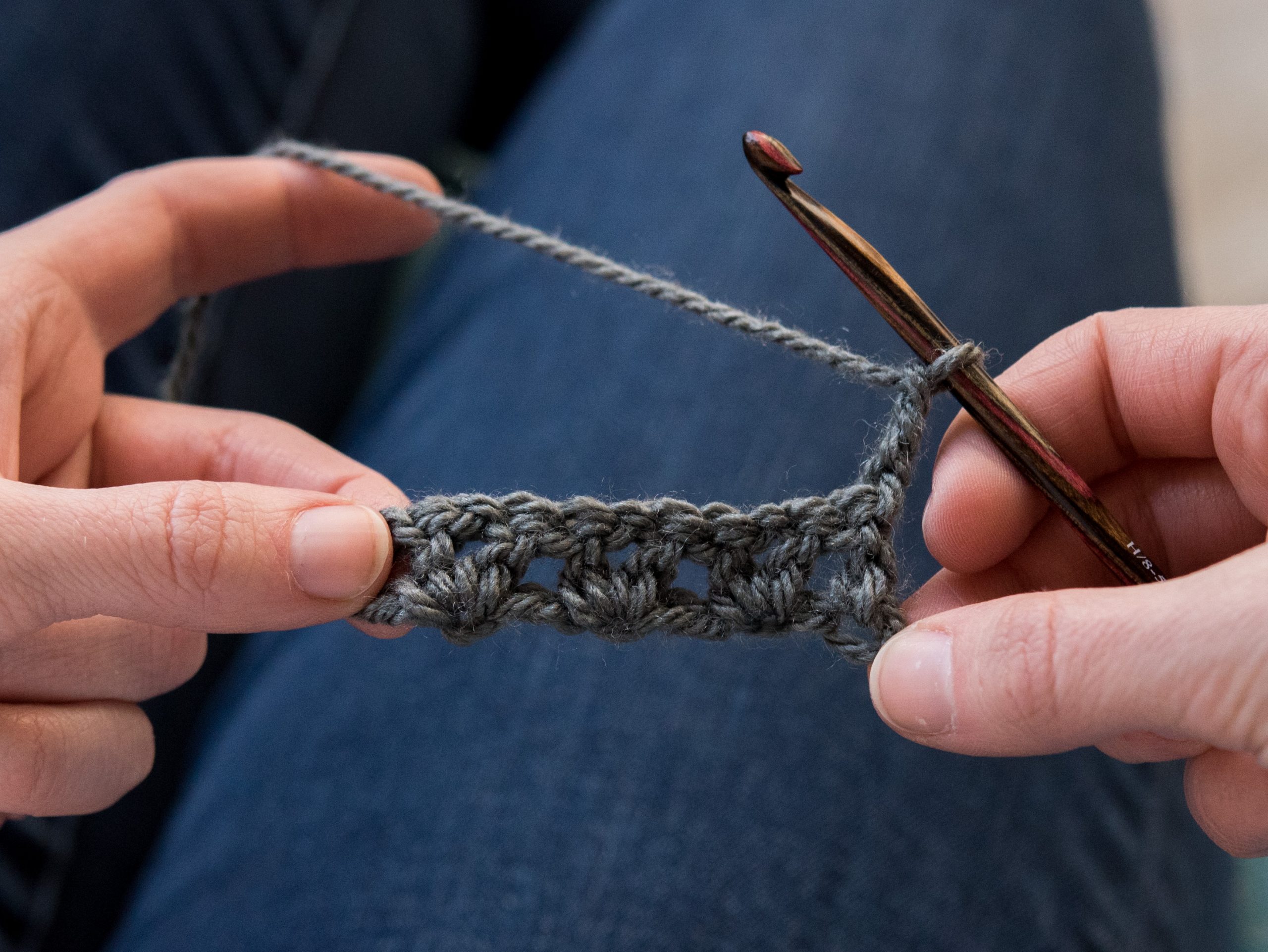 5. Turn. Chain 3. (This counts as the double crochet at the beginning of the new row.)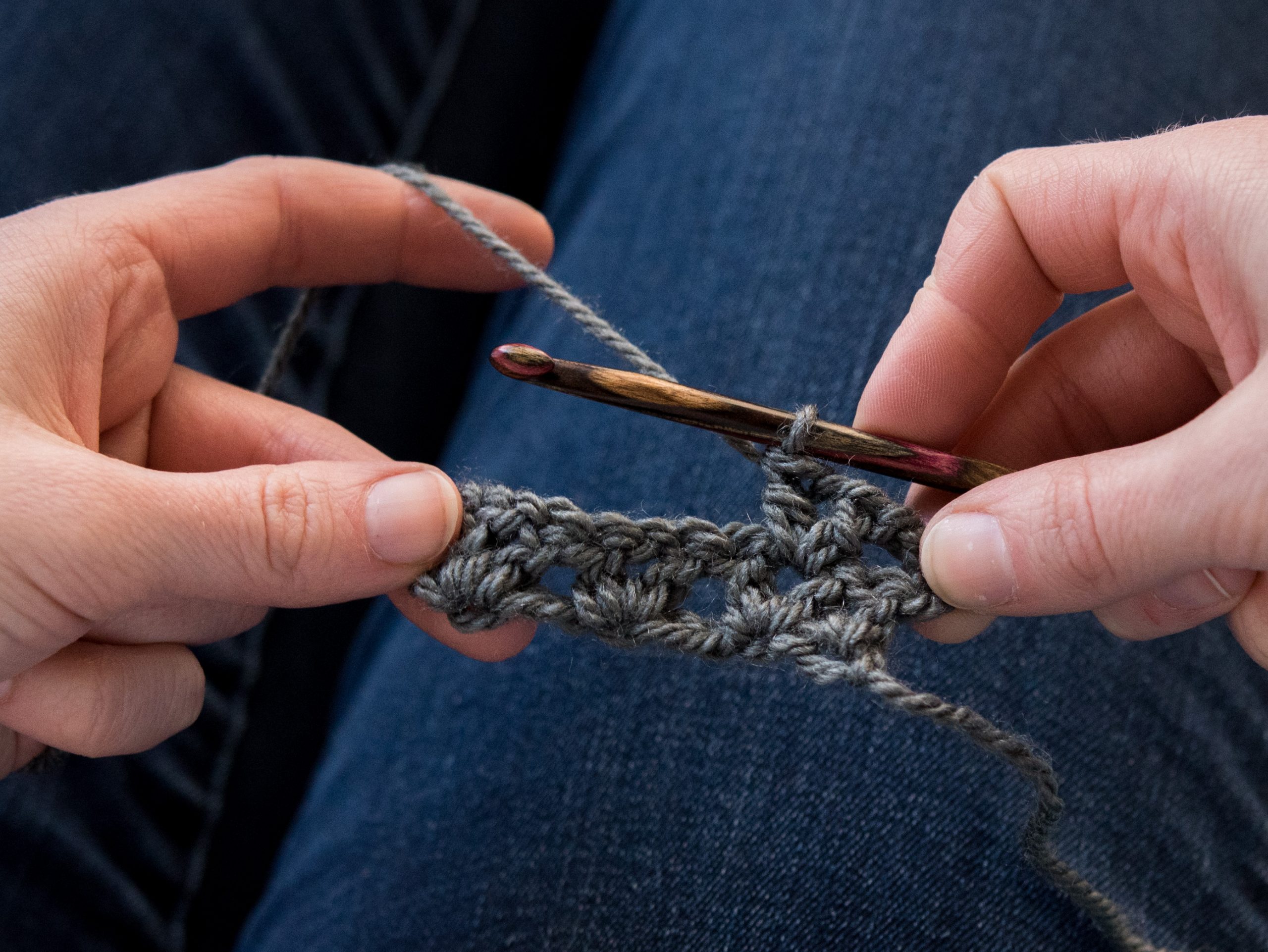 6. Skip the first stitch. Working into the ch-1 space of the V from the previous row, crochet a V-stitch (DC, ch 1, DC). Crochet one V-stitch in each ch-1 space across row.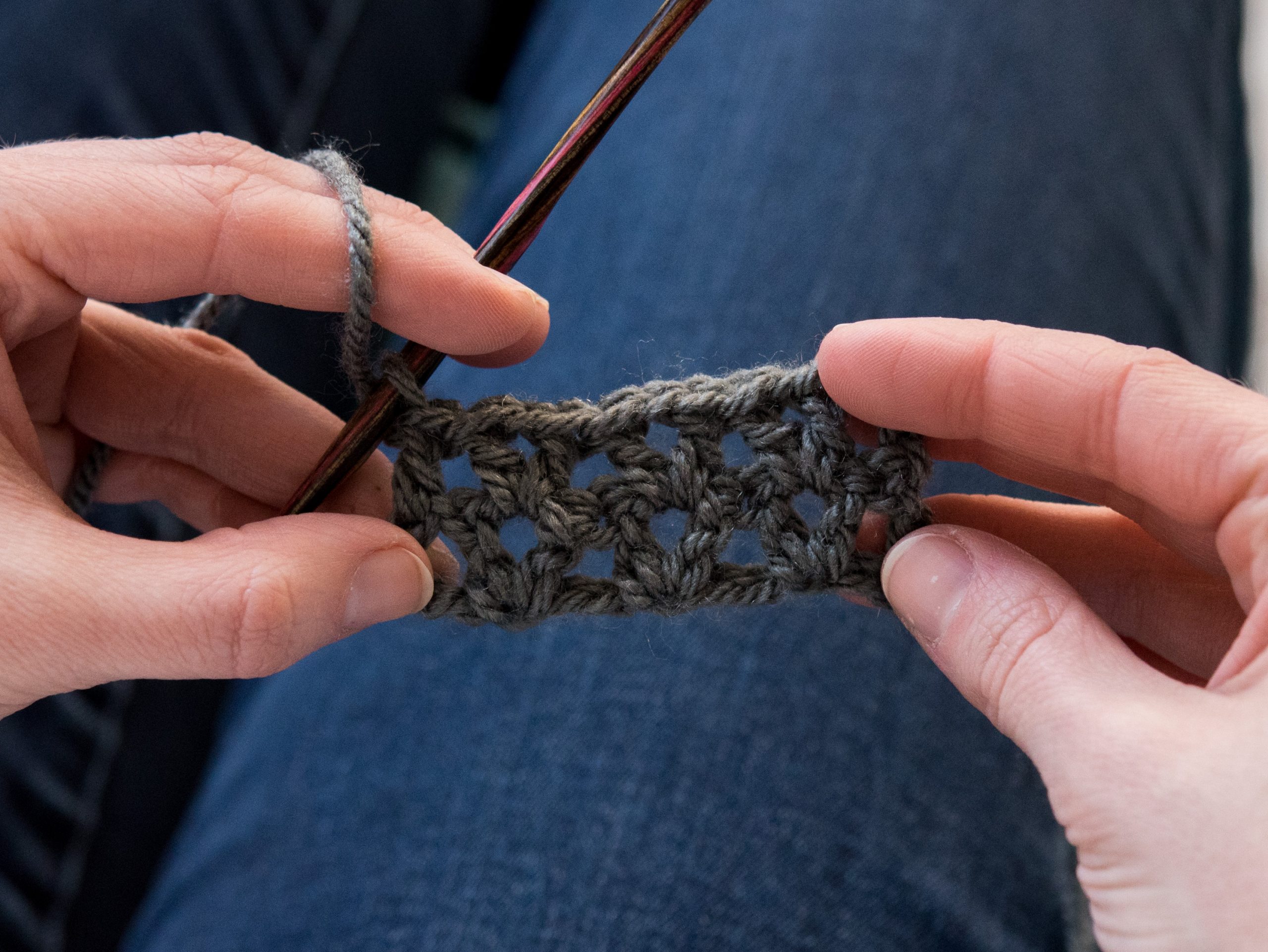 7. Double crochet in the top of the turning chain to complete row.
Repeat the steps above to continue building your V-stitch swatch.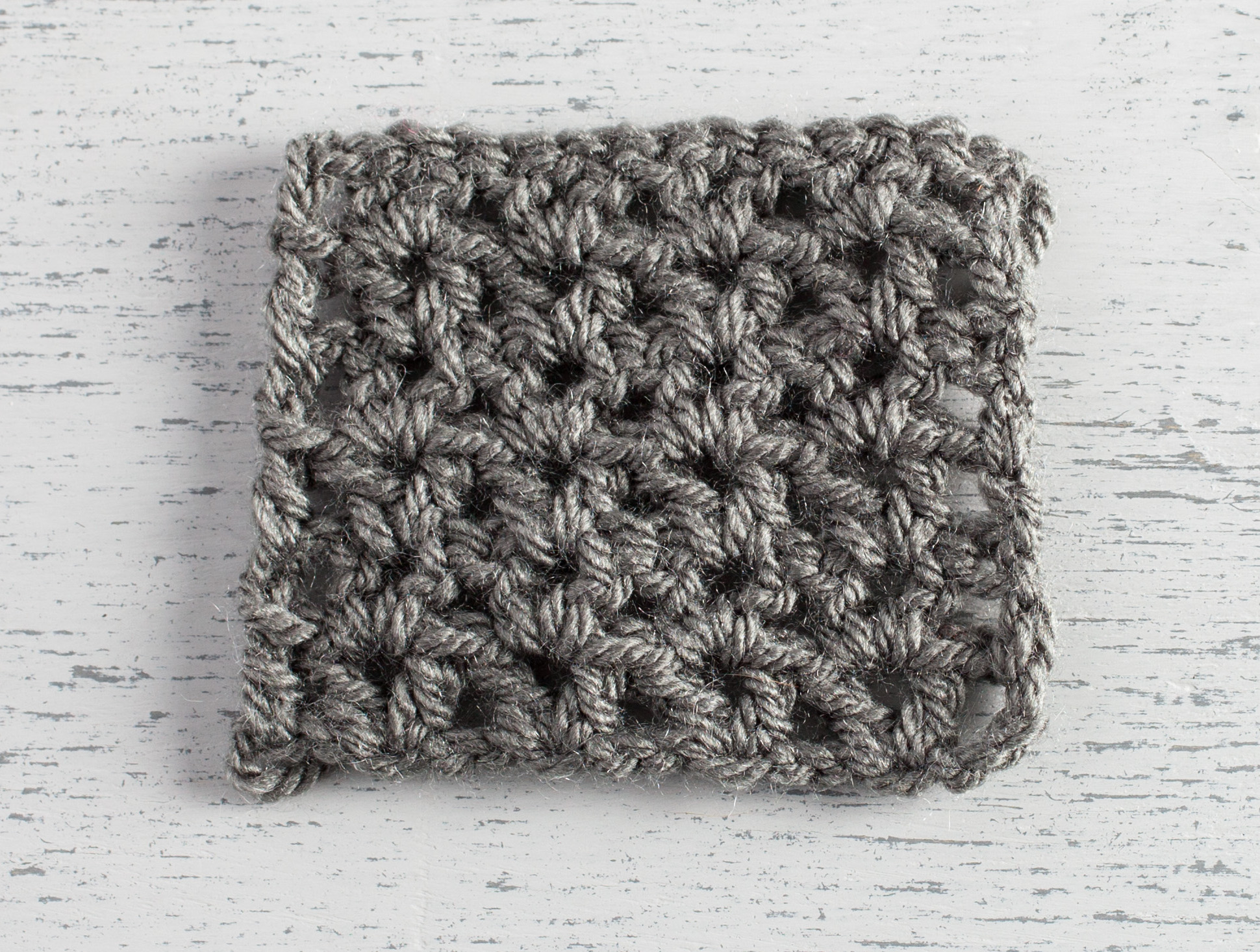 Now you know how to crochet the most common form of the V-stitch!