Learning how to crochet a spike stitch is easy to do, and it's a stitch that can add a fun graphic pattern when you're crocheting a garment. Spike stitches are made with what are essentially elongated single crochets. When you create a regular single crochet, you work into the stitch directly below the new row (so 1 row below). A spike stitch is worked either 2, 3 or 4 rows below the new row you are working. Different lengths of this stitch can be combined in a variety of ways to make fun, geometric designs.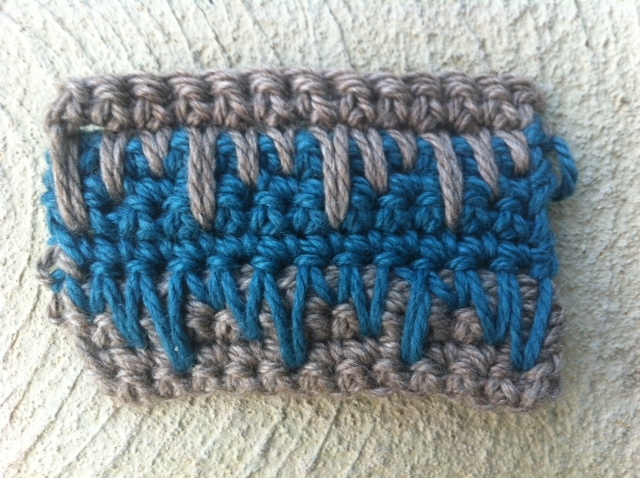 Crocheted spike stitch tutorial
Abbreviations:
sc: single crochet
ch: chain
C1: color 1 (brown)
C2: color 2 (blue)
SP-2: spike stitch 2 rows below
SP-3: spike stitch 3 rows below
SP-4: spike stitch 4 rows below
Pattern:
Chain 12.
Work 4 rows even of sc.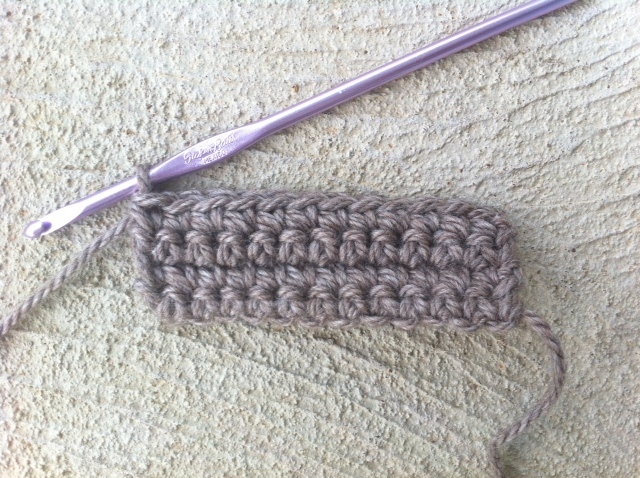 Join C2, ch1, then turn to begin new row.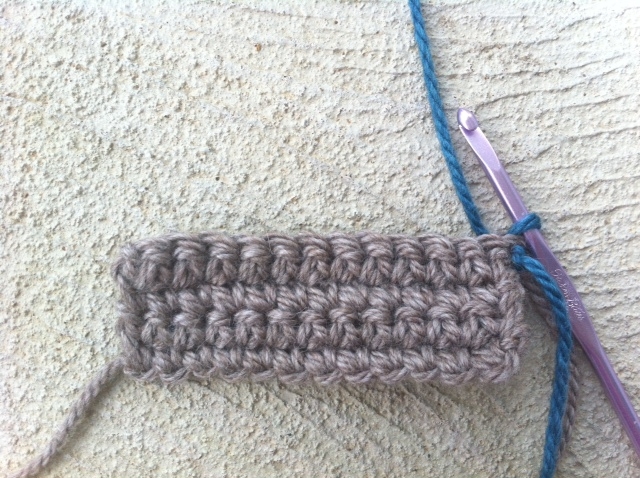 Spike Row: SP-2 (work a sc into the 2nd row below hook)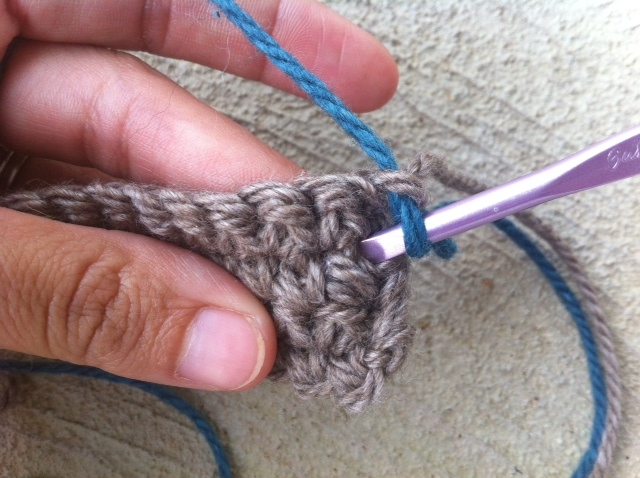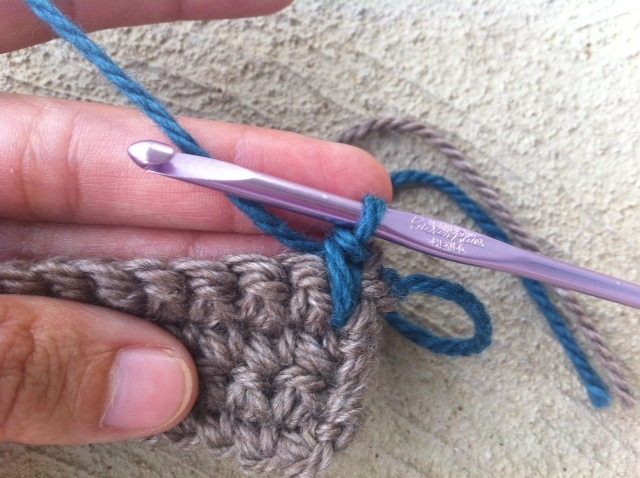 SP-3 (work sc into the 3rd row below hook)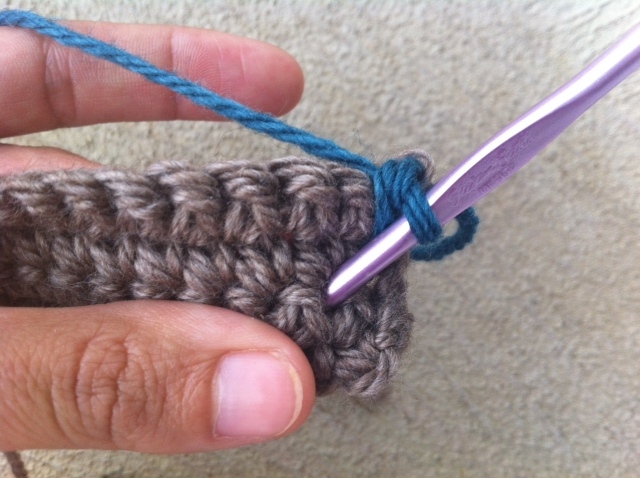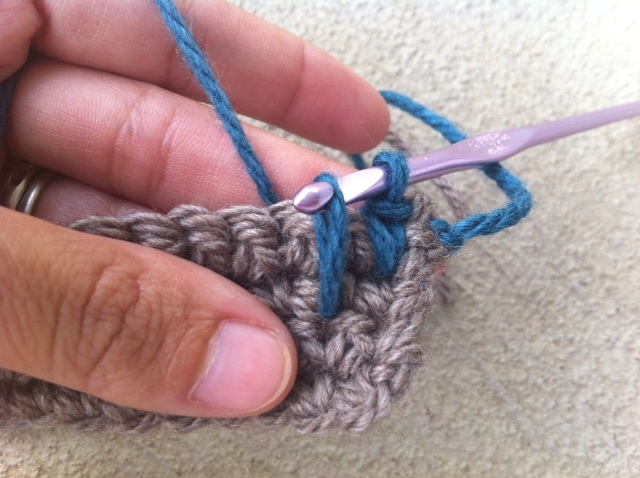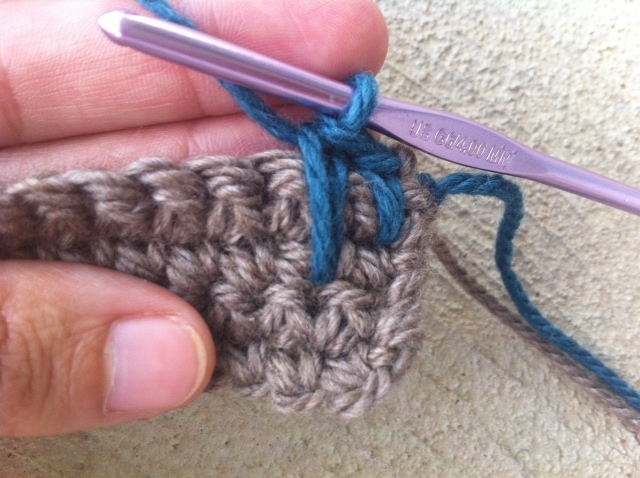 SP-4 (work sc into the 4th row below hook)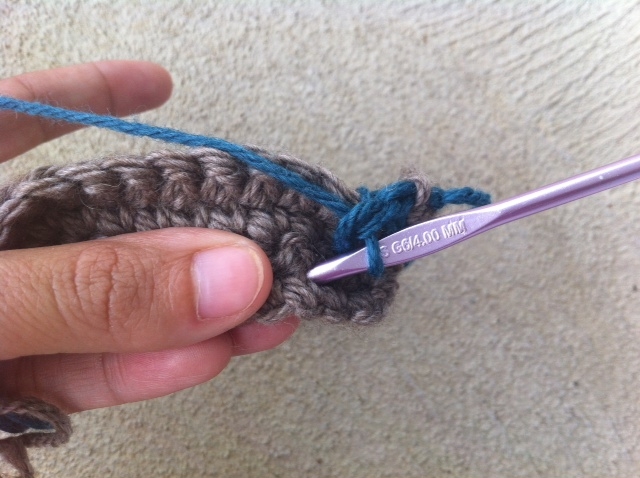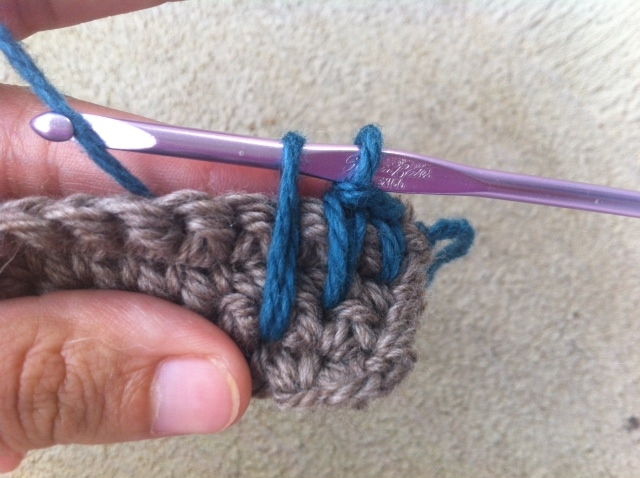 Continue (SP-2, SP-3, SP-4) to the end of the row.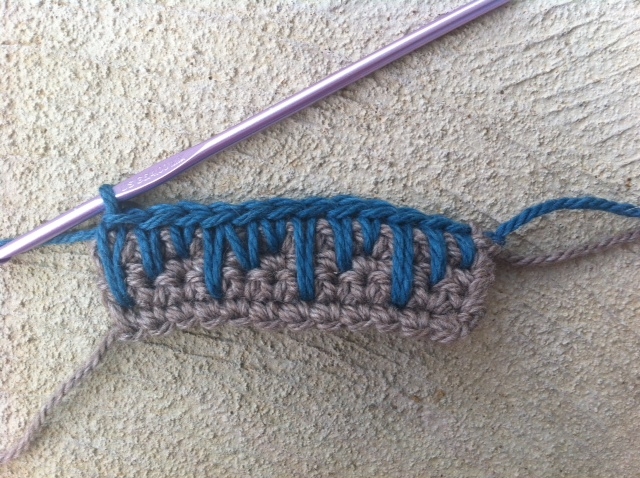 Work 4 more rows of sc before joining C1 and working another spike stitch row.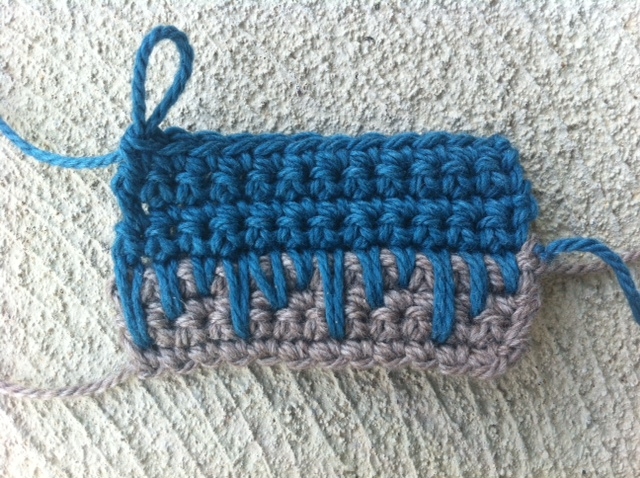 Keep in mind, the spike stitch creates a very stiff and non-stretchy fabric, so it's probably not a good idea to use it for an item that you'd like to have a lot of drape or stretch.
I'm considering using the spike stitch along the button band of a sweater I'm just about to finish. Where might you use this fun stitch?