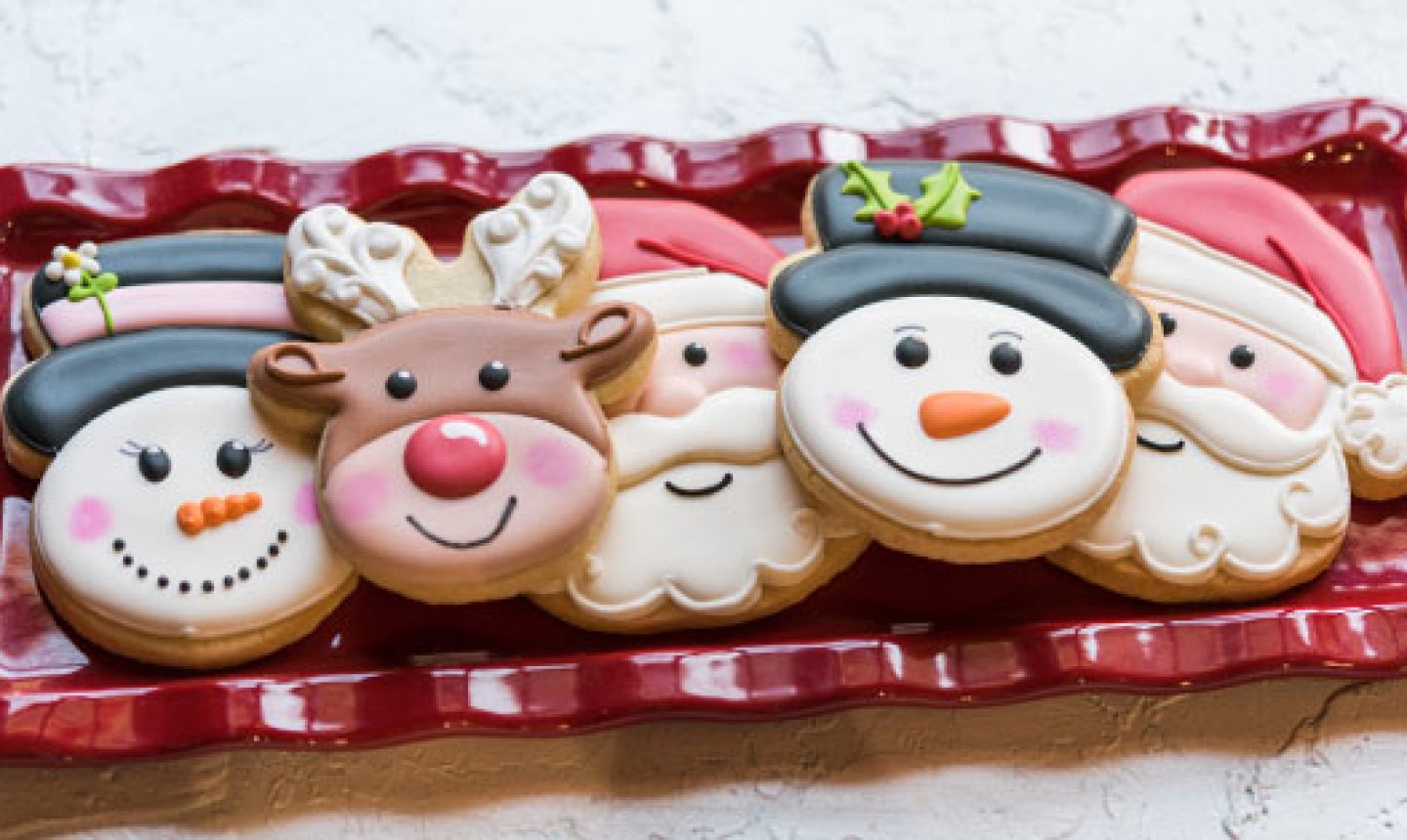 We know, we know: you make the SAME cookies every year, and every single person loves them. But if you're itching to try out a new recipe (or five), consider these tasty — not to mention adorably cute — options.
1. Jolly Old Saint Nick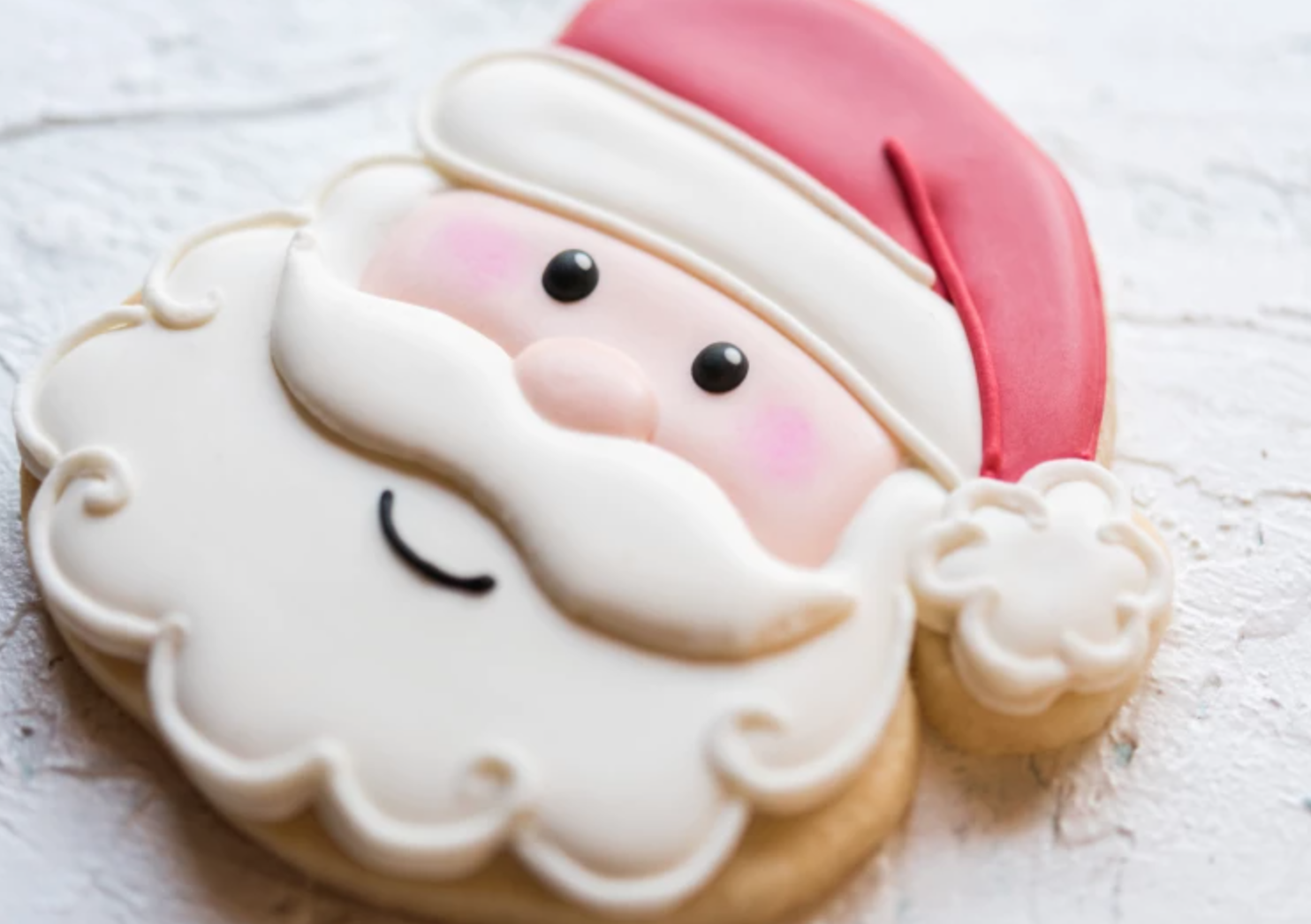 Santa is the star of this holiday, so he definitely deserves a Christmas cut-out cookie in his likeness. If you're making a big batch, save yourself tons of time by outlining all your cookies first, then flooding them one after the other.
MAKE IT
2. Run, Run Rudolph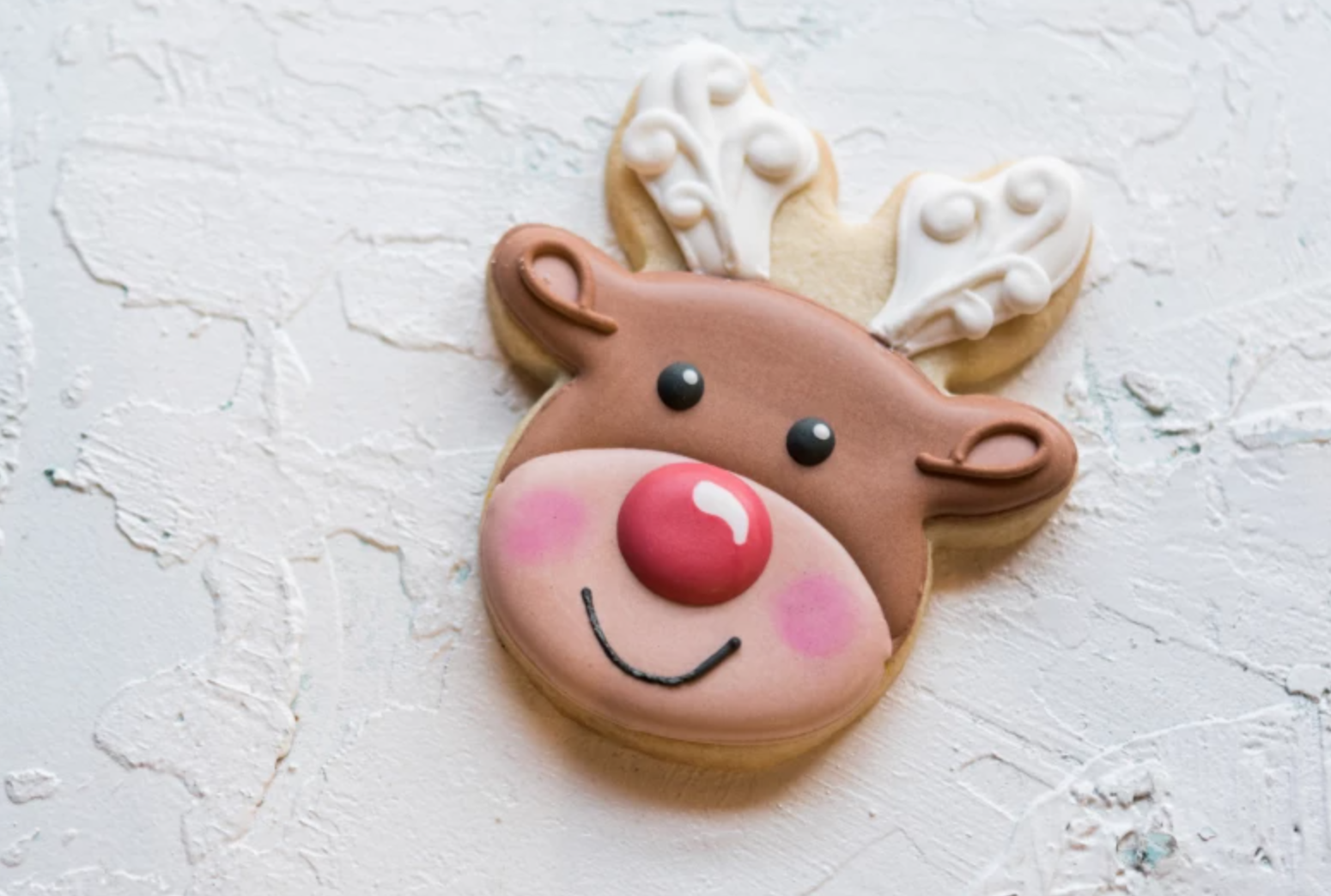 The most famous reindeer of all is even more lovable in dessert form. And his magic's all in that bright red nose: Use flood icing to pipe it on, then add a white teardrop to the tip for extra shine.
MAKE IT
3. Round It Out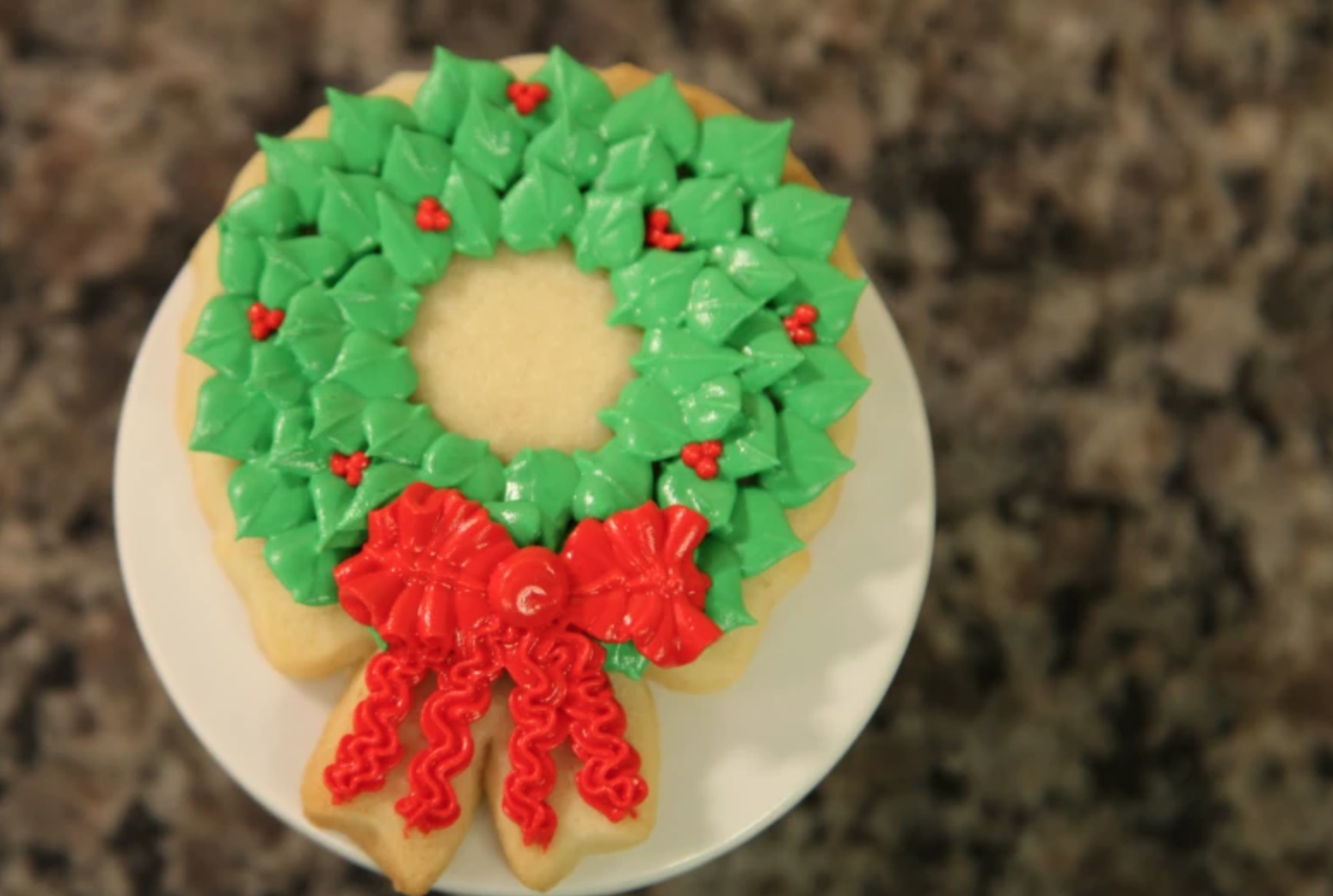 This Christmas wreath cookie is red, green and merry all over! The design is also really forgiving: With so many leaves, each one doesn't need to be perfect. Pipe the greenery in three rows, then add details like berries and a bow.
MAKE IT
4. In the 'Hood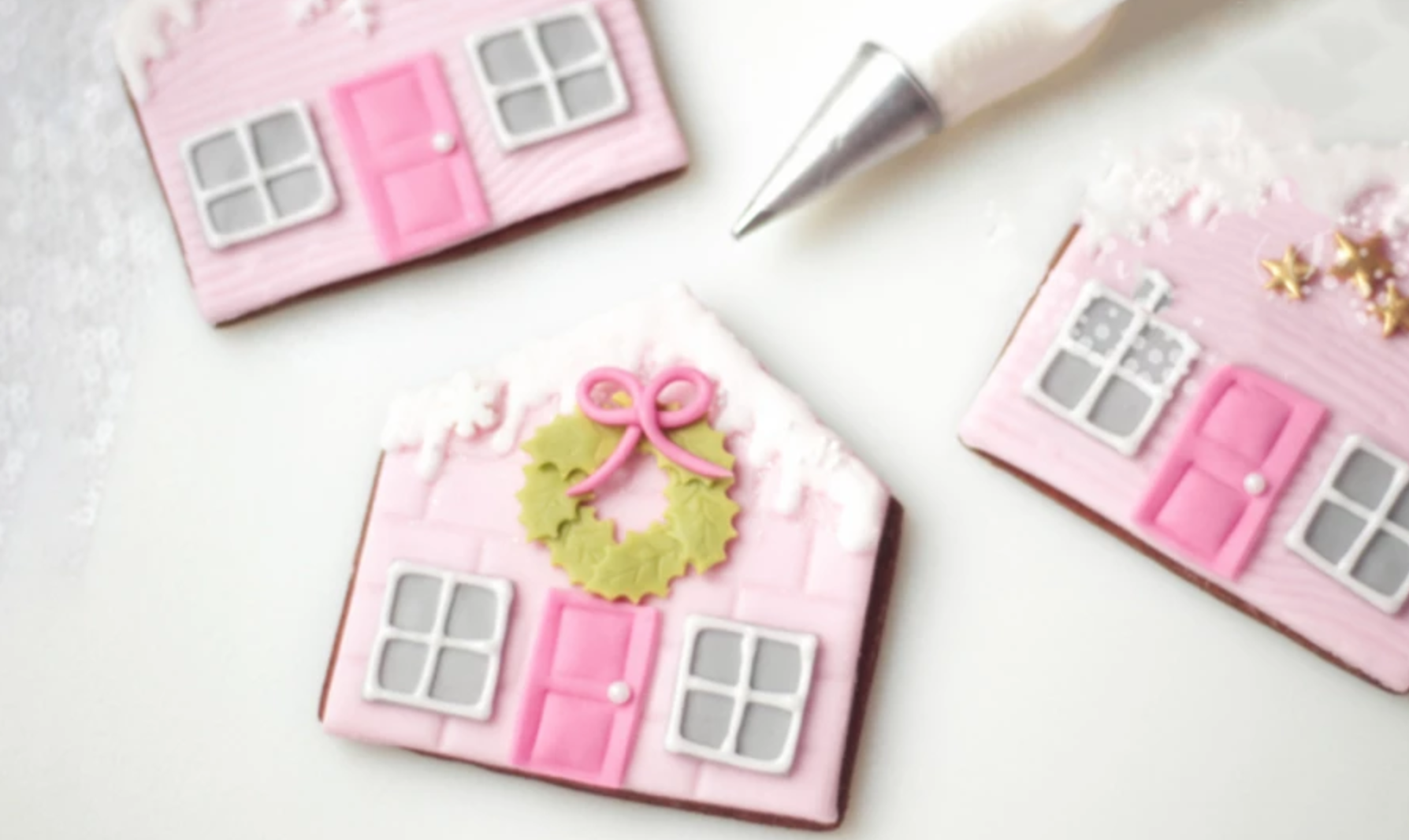 Elaborate 3D gingerbread houses are oh-so-fun to make and display, but let's be honest: they're not always that delicious to eat. So when it's time for a sweet treat, opt for the cookie version instead. (And, yes, you can still pile it high with your fave candy decor!)
5. Say It With Spritz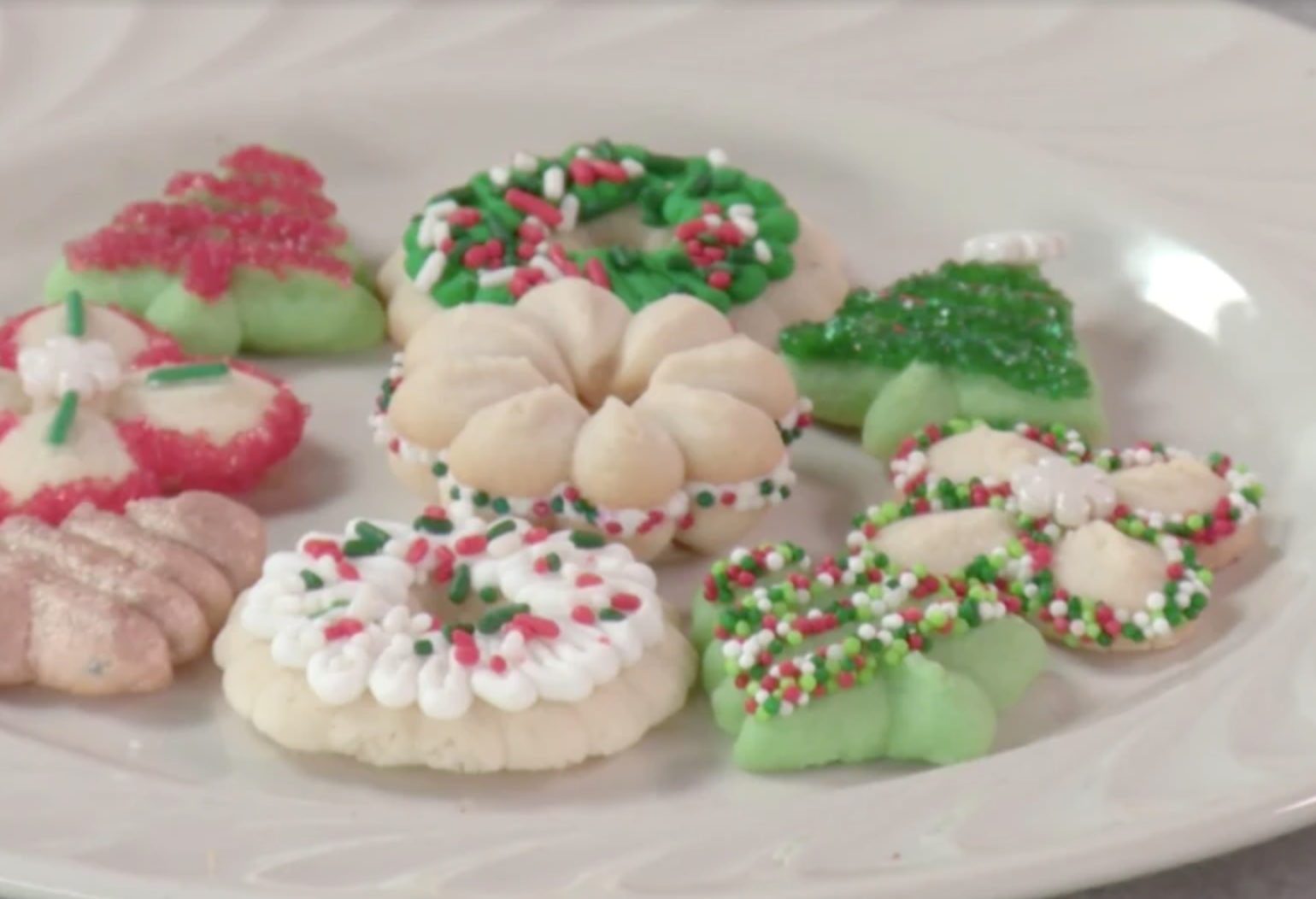 There's no time like the holidays to break out that cookie press! But any old dough won't do: you gotta have a recipe with lots of butter and some milk. (Don't worry, we'll show you how to make it — there's even a gluten-free spritz cookie dough recipe.)

MAKE IT
6. Let It Snow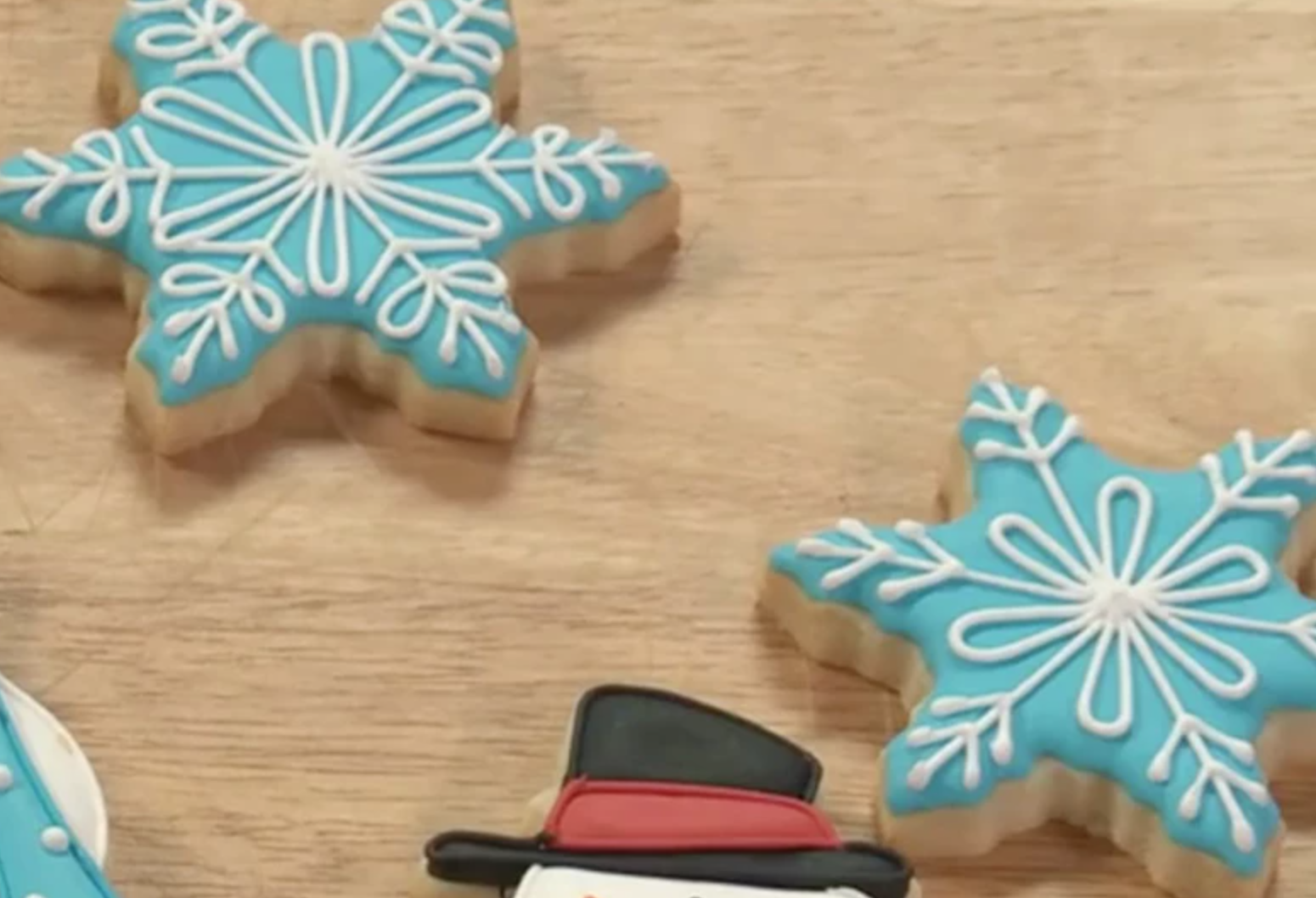 Snowy sweet treats = a guaranteed white Christmas. To make these pretty snowflake cookies, simply start with a layer of smooth blue run-sugar icing, then add piped details with white royal icing.
MAKE IT
7. Tree Trimmings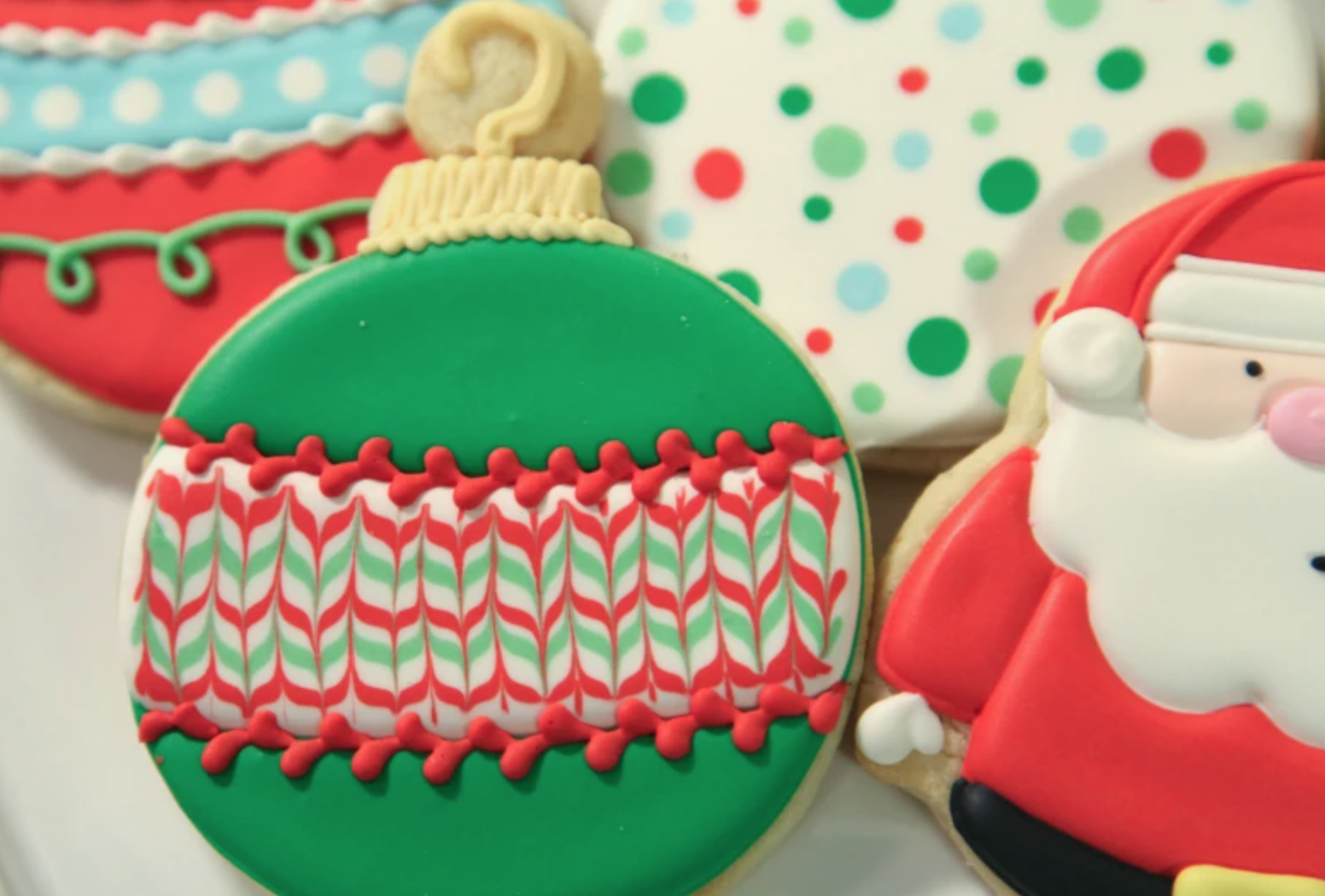 Christmas ornaments, but make 'em marbled! This impressive look is easier than you think: you'll use a wet-on-wet technique to add your colors before grabbing a scribe tool to create the pretty pattern. Let it all dry, then add details like a border and hook. So festive!
MAKE IT
8. Shortbread Fun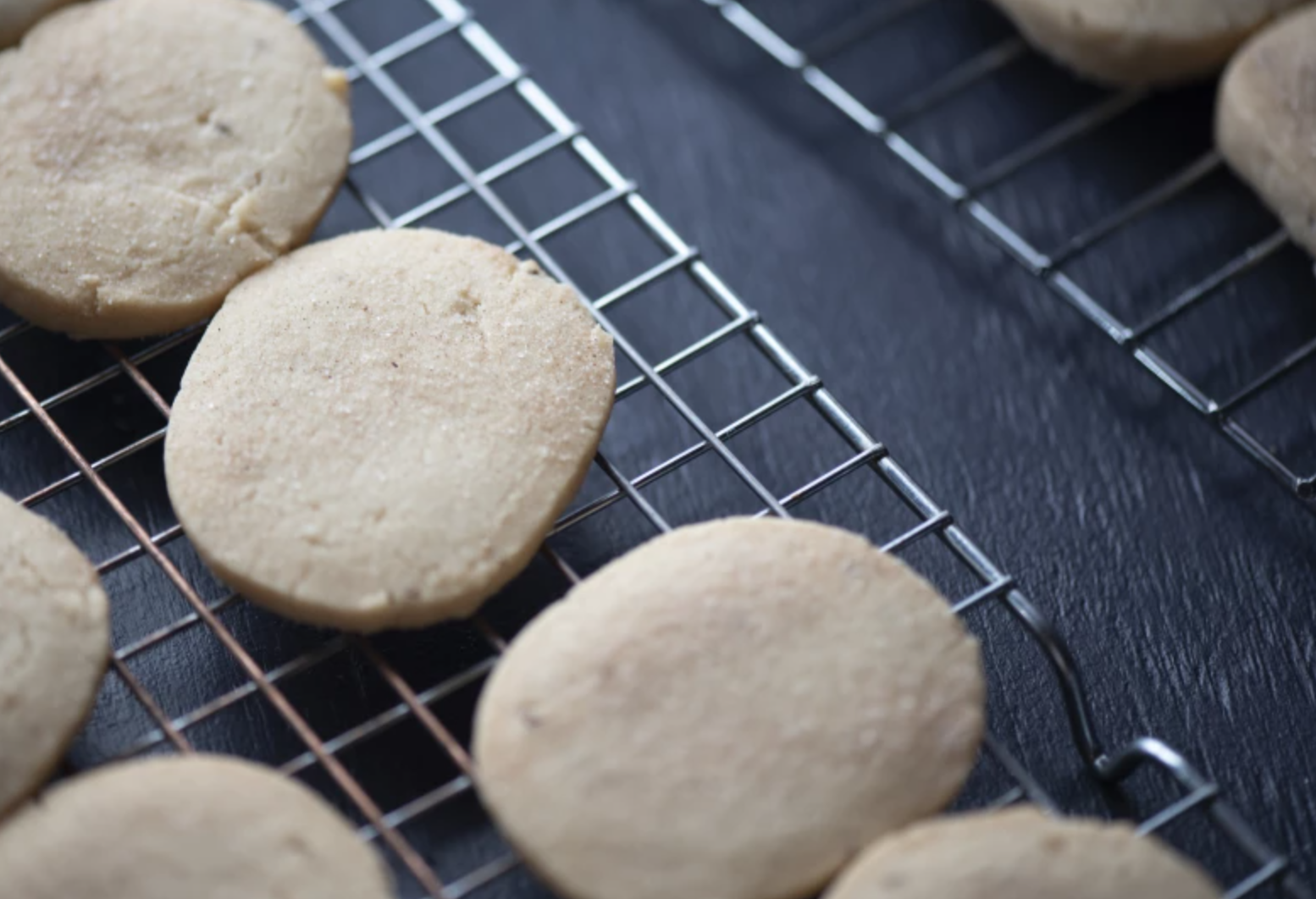 Everyone loves shortbread cookies during the holidays, and this gluten-free version is just as good as the original. Just be careful not to add too much flour as you roll out each one, as that can make the cookies super dry.
MAKE IT
9. Frosty the Cookie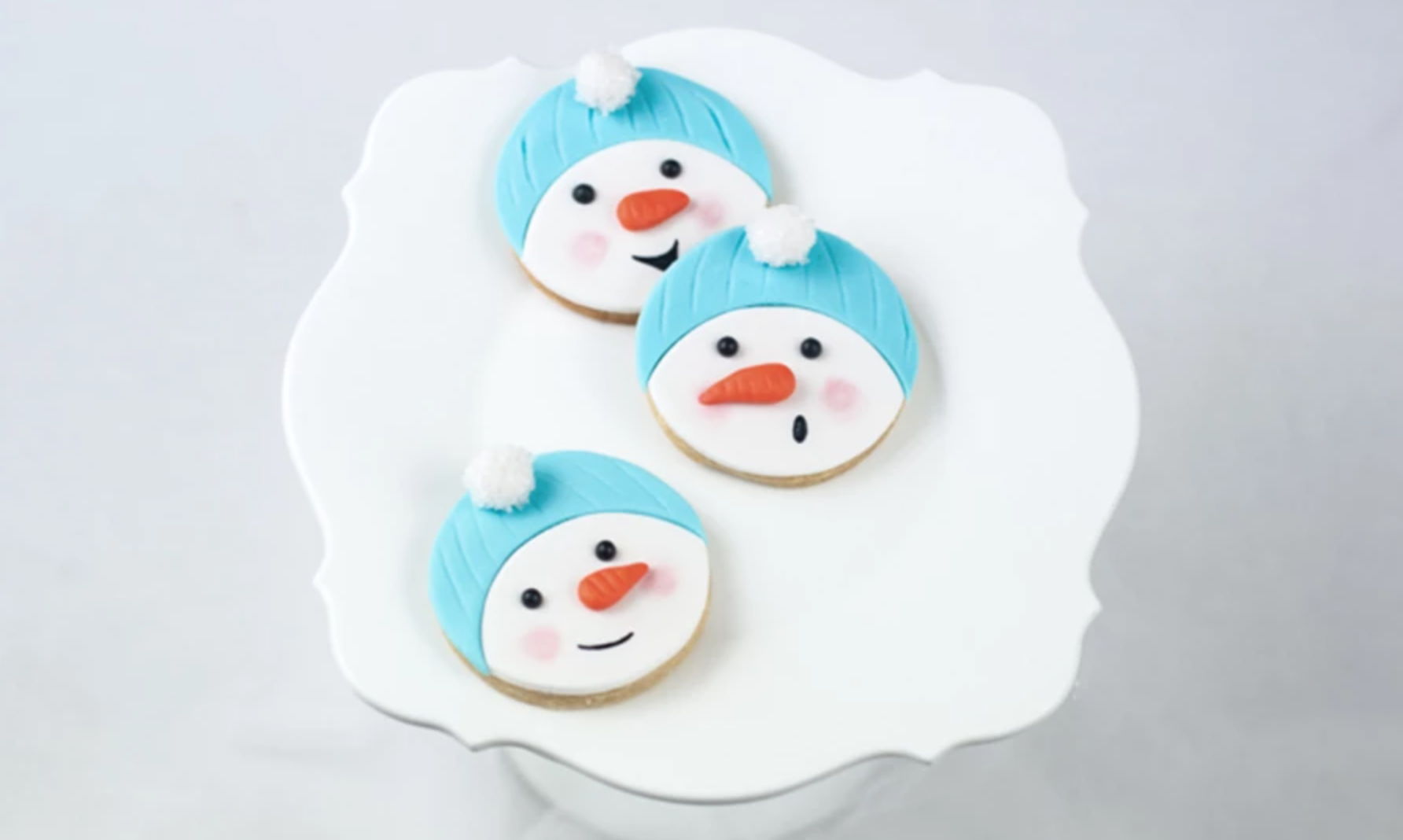 Use a round cookie cutter to trim a snowy face and blue hat, then add cheery details for the most fun snowman cookie around! We're especially fond of his "knit" hat, which is made by rolling a ball of fondant in sprinkles! (PS: If you're on a snowman roll⁠ — get it? ⁠— ya might as well whip up some frosty cupcakes, too.)
MAKE IT
10. Sweater Weather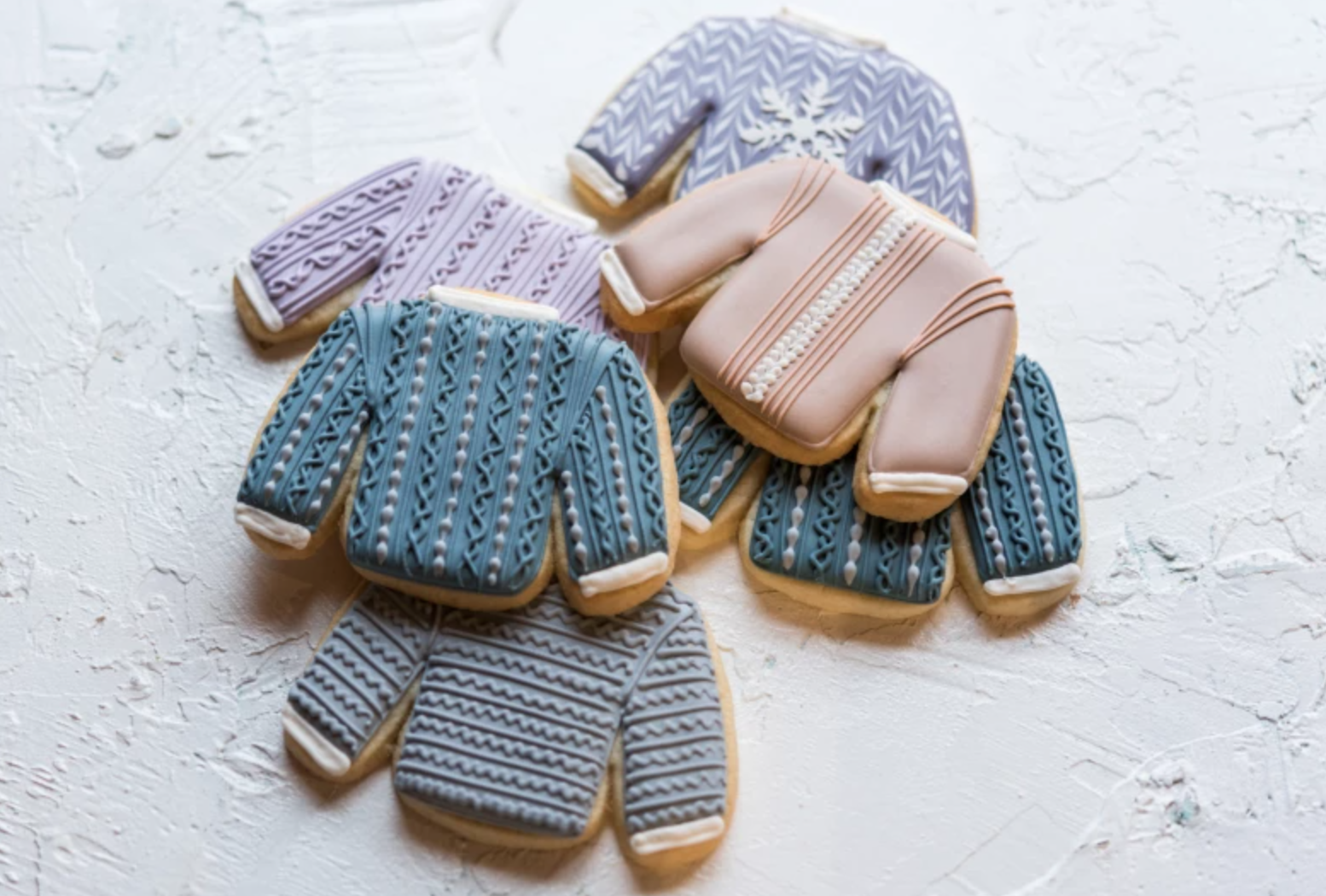 Ugly sweaters may be all the rage, but we're all about making cuter versions in cookie form! Nail the real-knit look by mixing piping techniques like beads, zigzags and overlapping hearts.
MAKE IT
11. Spice Is Nice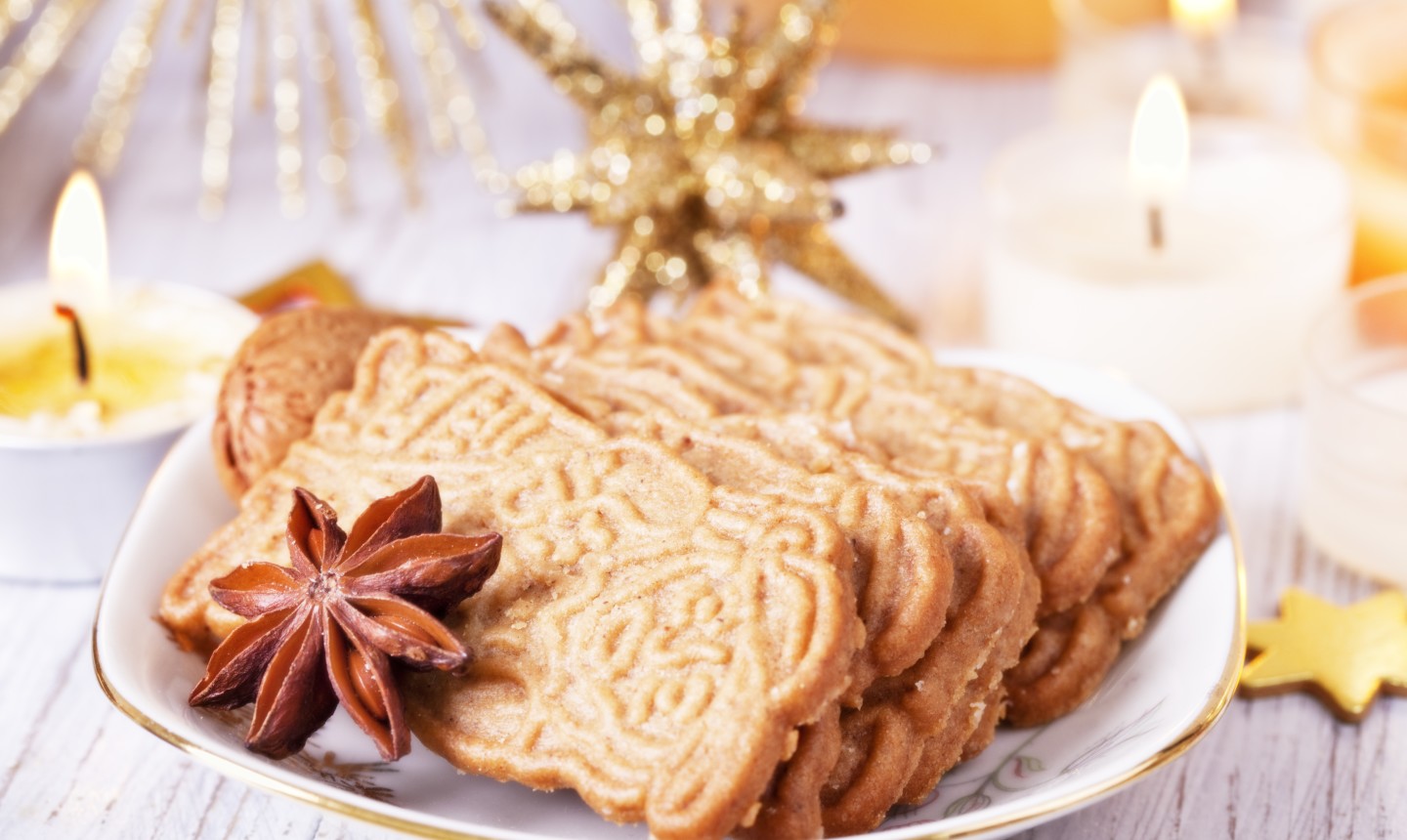 These classic holiday spice cookies (aka spekulatius) have an extra-special ingredient: browned butter! Melting the butter until it's browned gives it a nutty scent, and when you add it to your batter you're basically guaranteed to have the most drool-worthy cookies in town.
MAKE IT
12. Giftable Goodness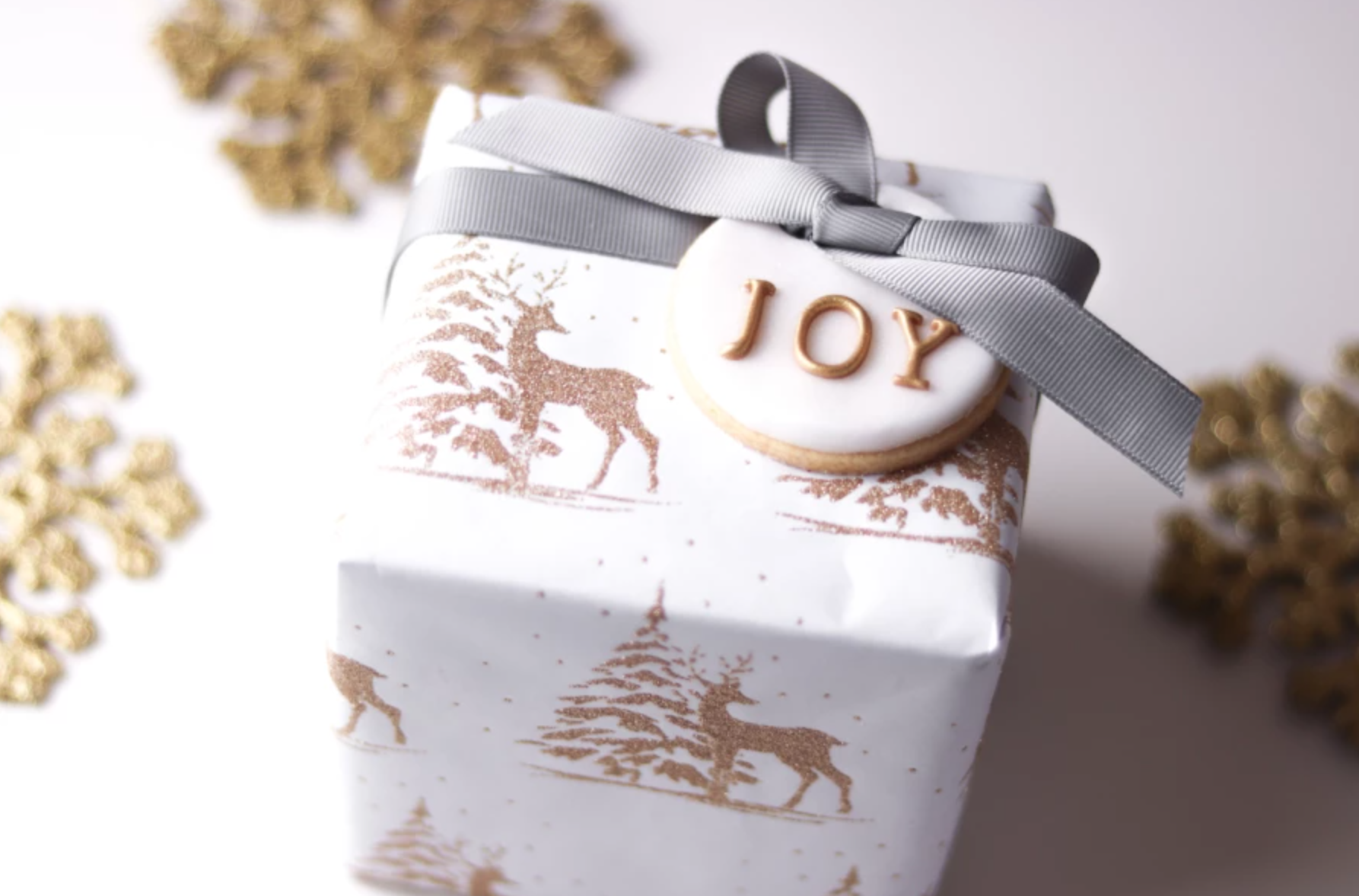 What's better than a thoughtful gift? One topped with a homemade cookie! Use a Tappits cutter set to personalize these Christmas cookie gift tags with a name or message, then nestle them right under the tree.
MAKE IT
13. Snow Good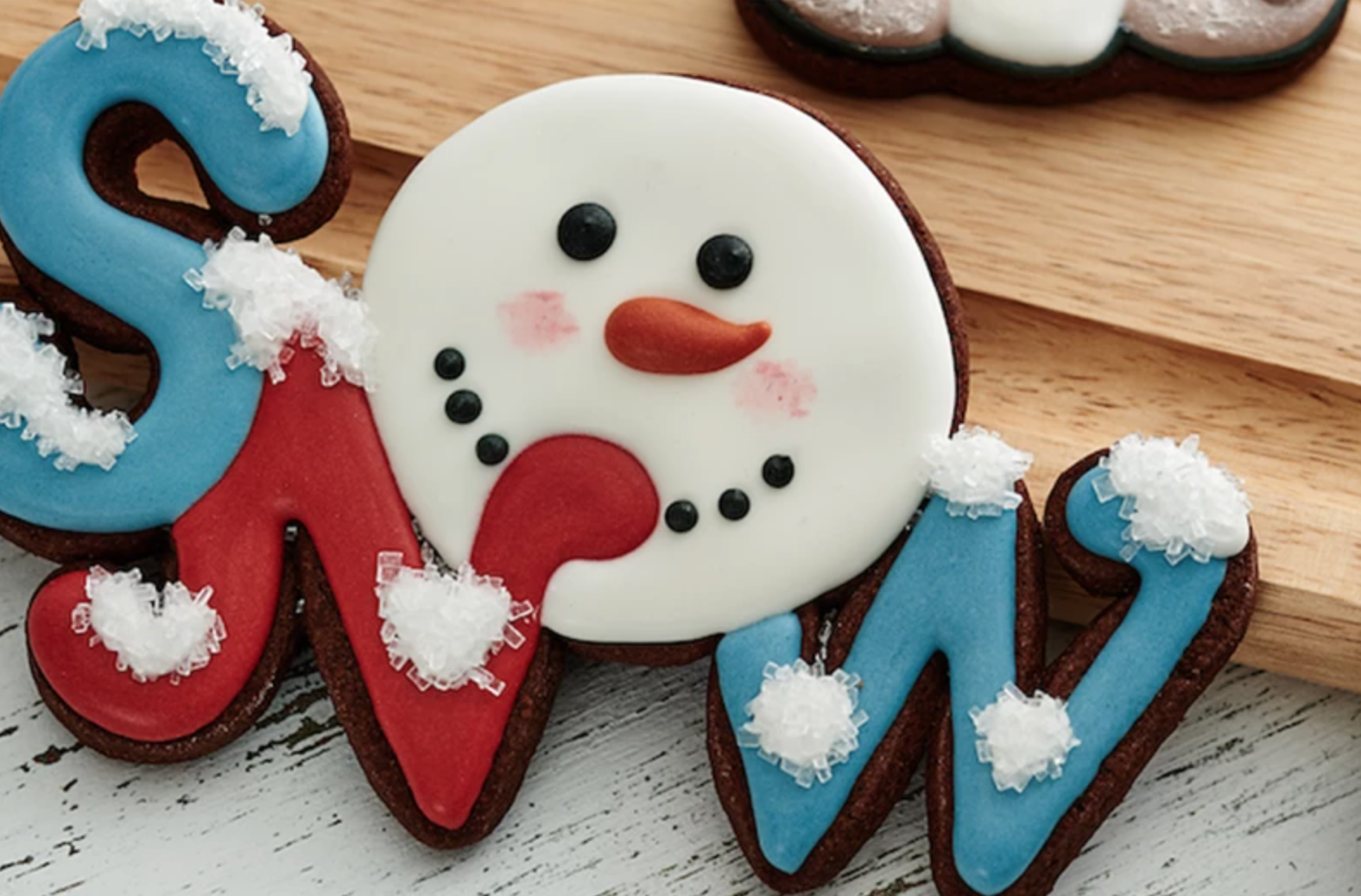 You don't have to buy more cutters to create new cookie designs — you can just combine them together! This festive design is made using three letter cutters and a circle, but feel free to experiment with your own letters and shapes to make your own holiday greeting.
MAKE IT
14. Beary Cute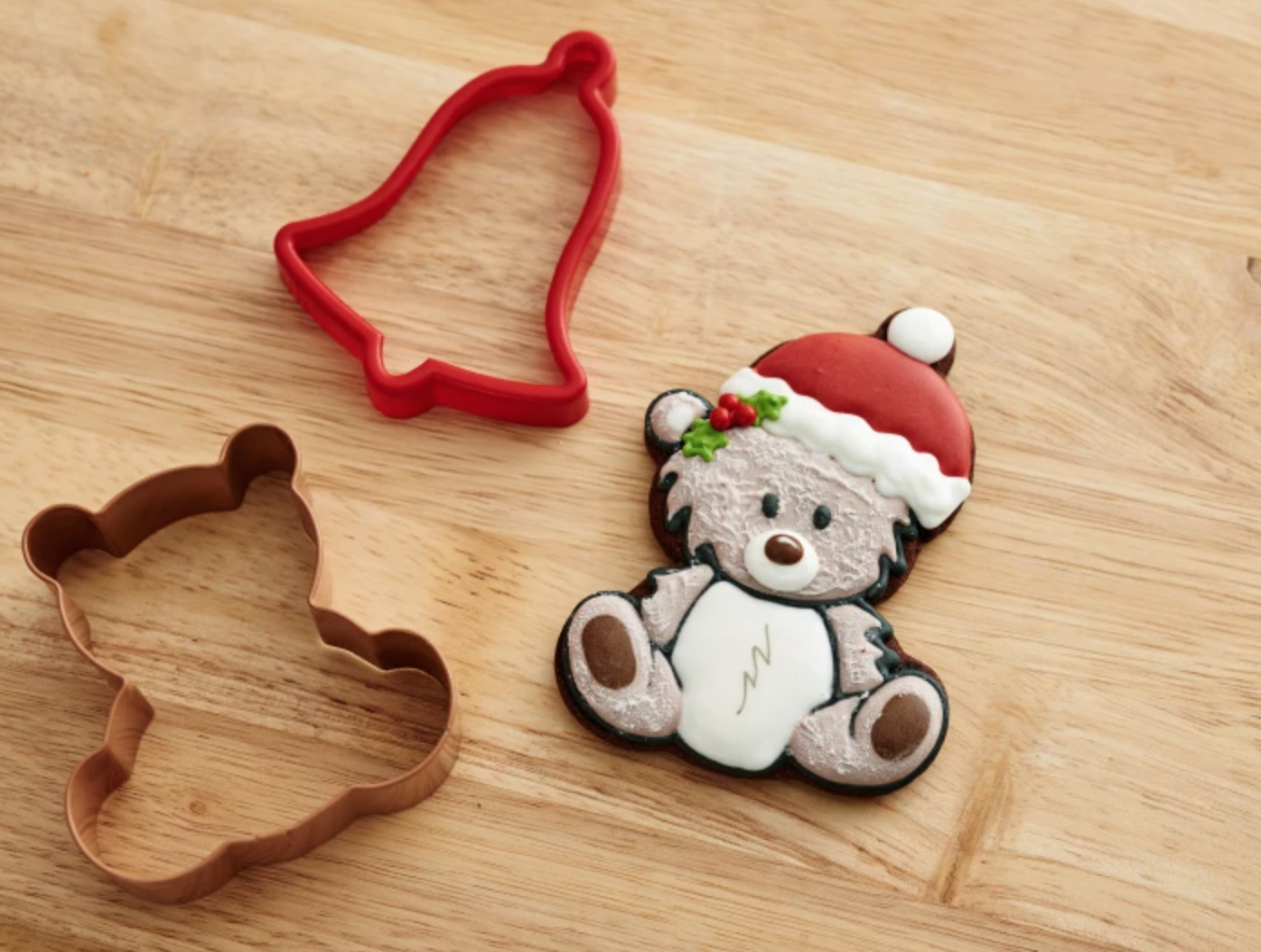 What do you get when you combine a teddy bear and bell cookie cutters? This adorable Christmas bear! Add details with royal icing for the ultimate holiday treat.
MAKE IT
15. Meringue Magic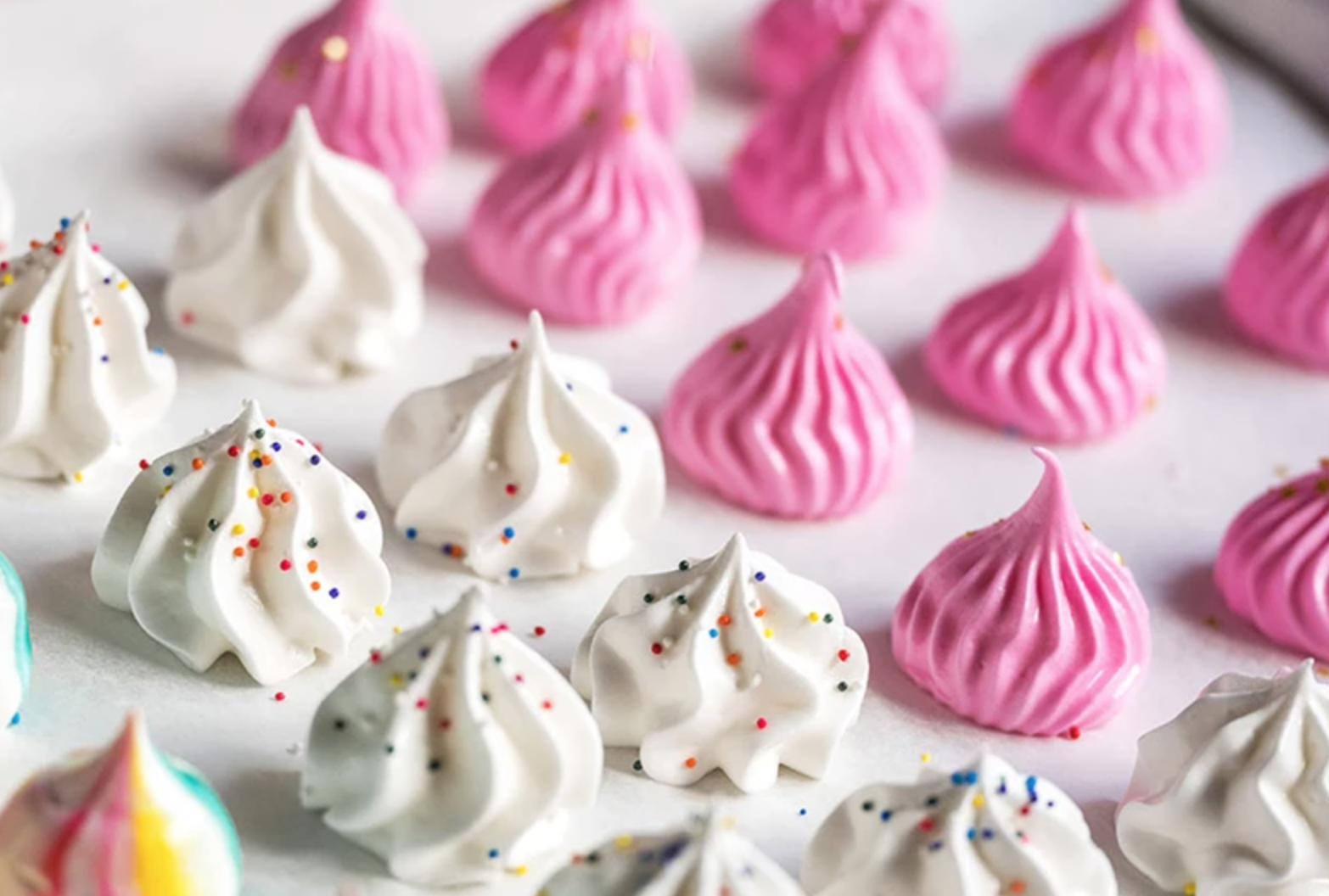 Stripe your bag, then pipe out the most gorgeous meringue cookies for the holidays! Make 'em red and white to look like candy canes or blue for Hanukkah. Either way, they belong on your must-make list this season.
MAKE IT
15. O Christmas Tree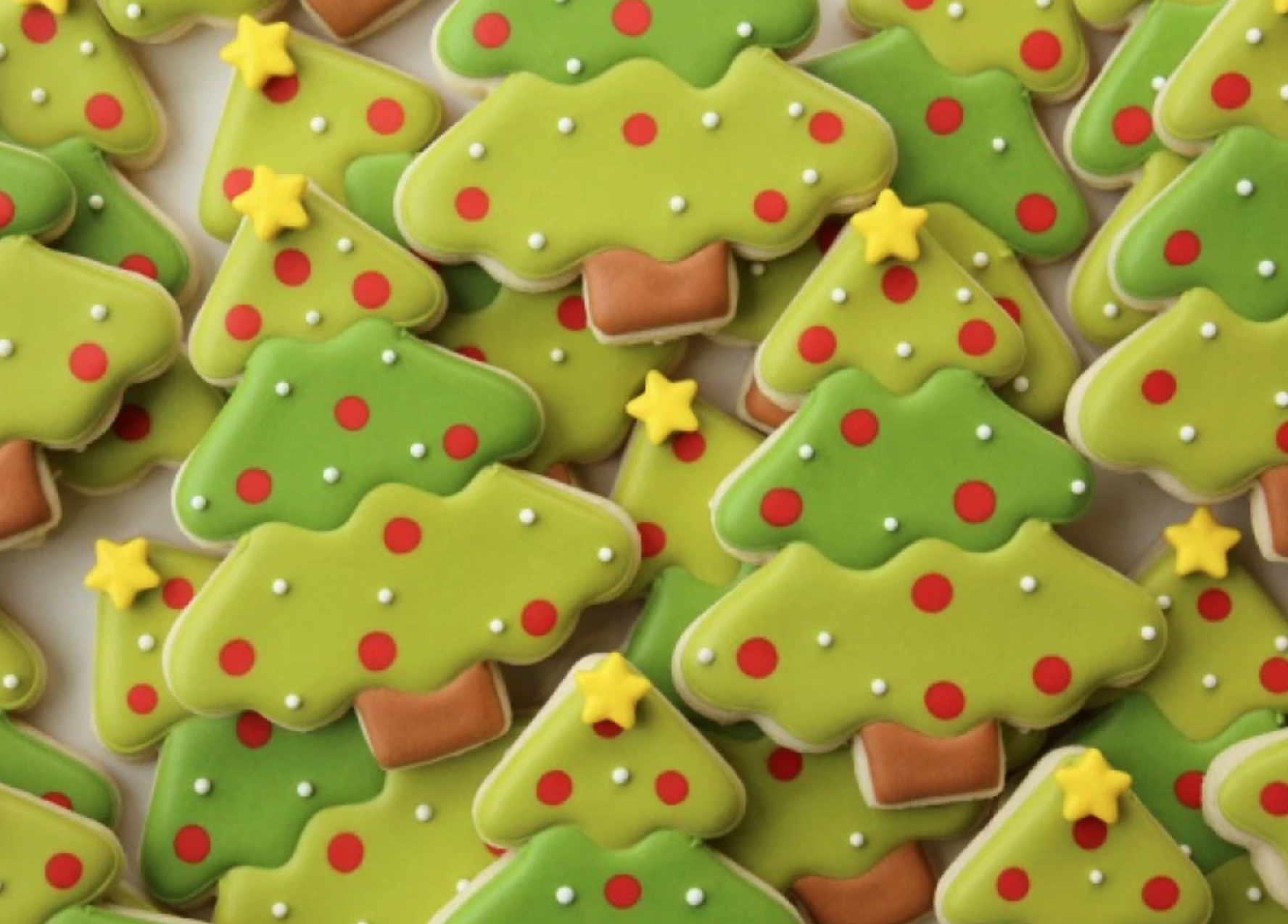 Pipe and flood your way to simple (but adorable) Christmas tree cookies that'll look beautiful on your dessert platter. Plus, you'll get to practice your wet-on-wet technique with simple ornament details.
MAKE IT